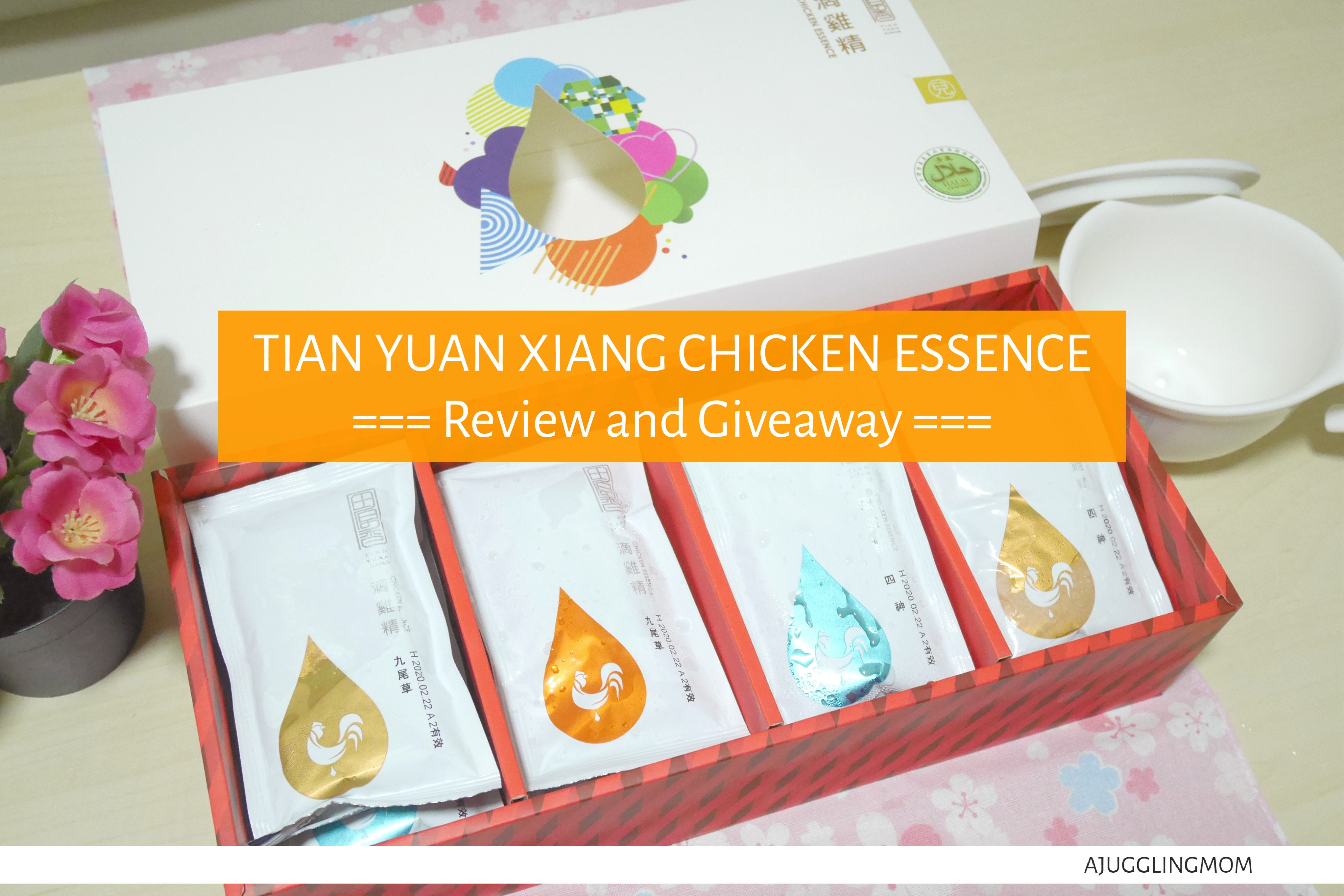 Going back to work and resuming my juggling mum duties means I need more energy to stay alert for the day. While coffee is a constant companion to keep me awake, there's nothing like a good chicken essence perk up to keep my energy level throughout the day.
I was introduced to a new form of chicken essence from Tian Yuan Xiang (田原香) that comes in frozen packets. Unlike bottled chicken essence that we're all very familiar with, Tian Yuan Xiang double boiled chicken essence comes in frozen sachets, sealing all its goodness in individual packs.
High standard of quality chicken essence
To ensure you get the best quality from every mouthful, Tian Yuan Xiang raises free-range chicken where only 150-day-old, hormone and chemical-free chicken are picked for the process. Pure chicken essence is extracted from 8 hours of steaming over charcoal, giving it a distinct brewed aroma.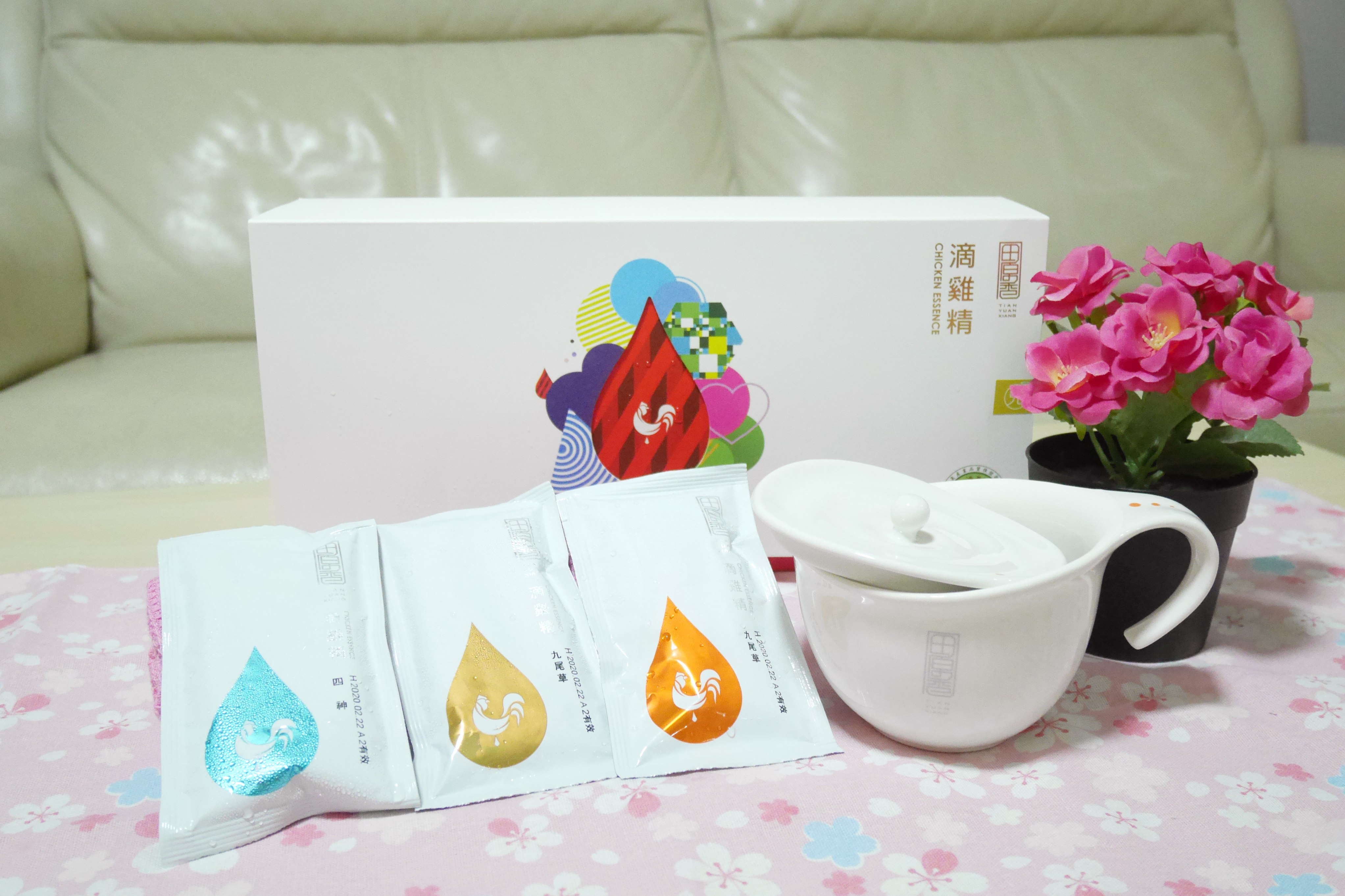 No water is added, and oil from the chicken essence is filtered repeatedly, reducing calories and cholesterol. This results in an uncompromised, concentrated and flavourful tonic to give you a much needed boost of energy.
Tailor made chicken essence flavours
To cater to different groups like men, women, pregnant and nursing mummies, teenagers and children, Tian Yuan Xiang developed tailor-made flavors by cooperating with certificated traditional Chinese physicians and dieticians.
What's note-worthy is that Tian Yuan Xiang's chicken essence is Halal certified (except the ingredient Eucommia杜仲), so it is also suitable for Muslim friends to consume too.
We tried two flavours that are suitable for children and it is recommended for kids above 3 years-old.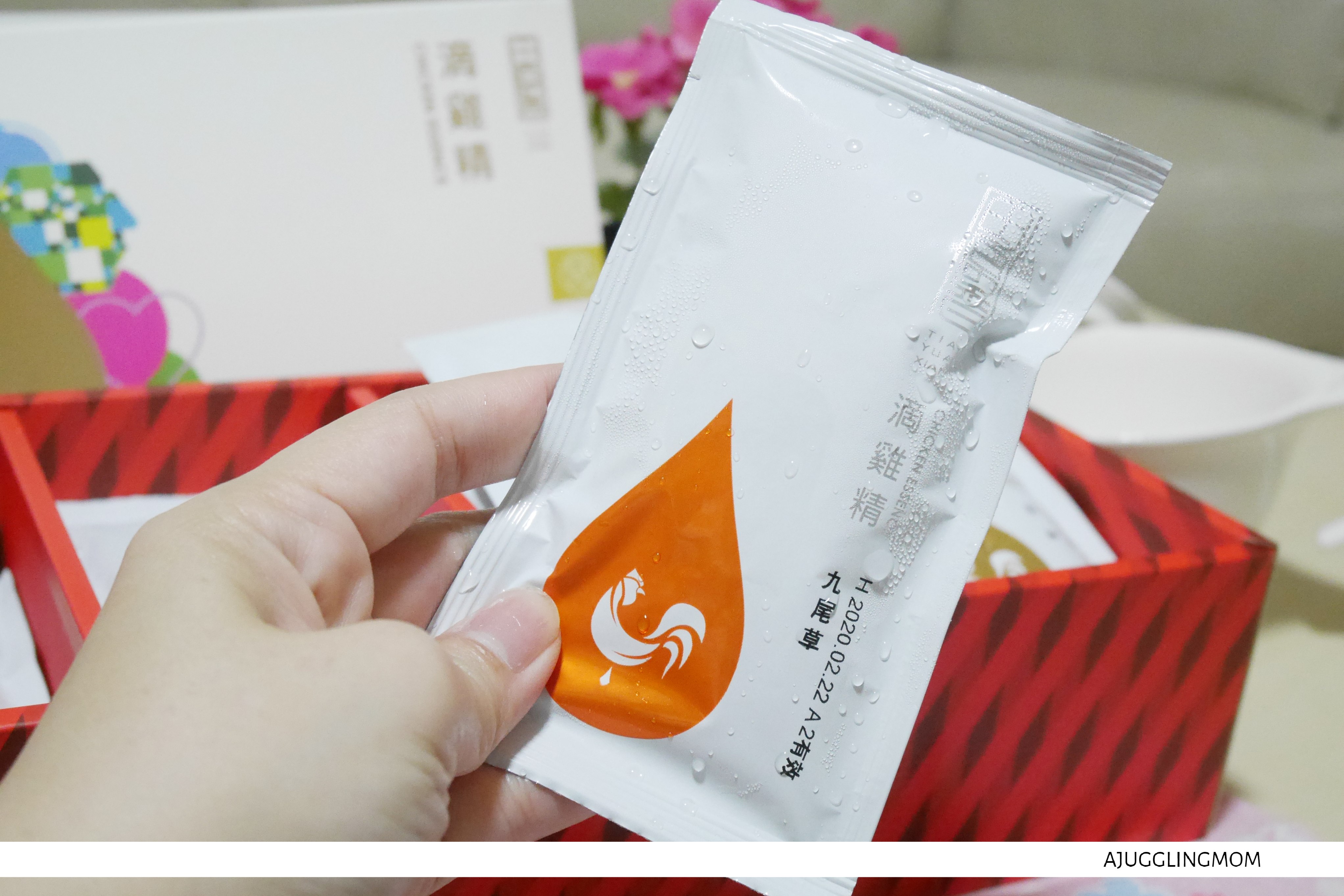 Chicken Essence for Appetite (九尾草滴鸡精) and Chicken Essence for Digestion (四神滴鸡精). This is the ingredient list for Chicken Essence for Appetite: Essence of Chicken, Jujube Fructus, Lycii Fructus, Hairy Uraria. And the ingredient list for Chicken Essence for Digestion is as follows: Essence of Chicken, Nelumbinis Semen, Euryales Semen, Dioscoreae Rhizoma, Poria.
These nourishing ingredients help to promote appetite and improve the function of the spleen and stomach. This helps to enhance the absorption of food that will help in the growth and development of growing children.  A special mention of one of the herbs, Hairy Uraria (九尾草). What I learnt is that this herb can help to alleviate growing pains during children's puberty period. 
Consuming Tian Yuan Xiang Chicken Essence
Heating up to consume Tian Yuan Xiang Chicken Essence was a breeze for us. Simply, cut the packaging and pour the frozen chicken essence block into a bowl with lid.
We popped the bowl into the microwave at high heat for 1-3 minutes and you can also use the double boiled method over the stove or with a slow cooker.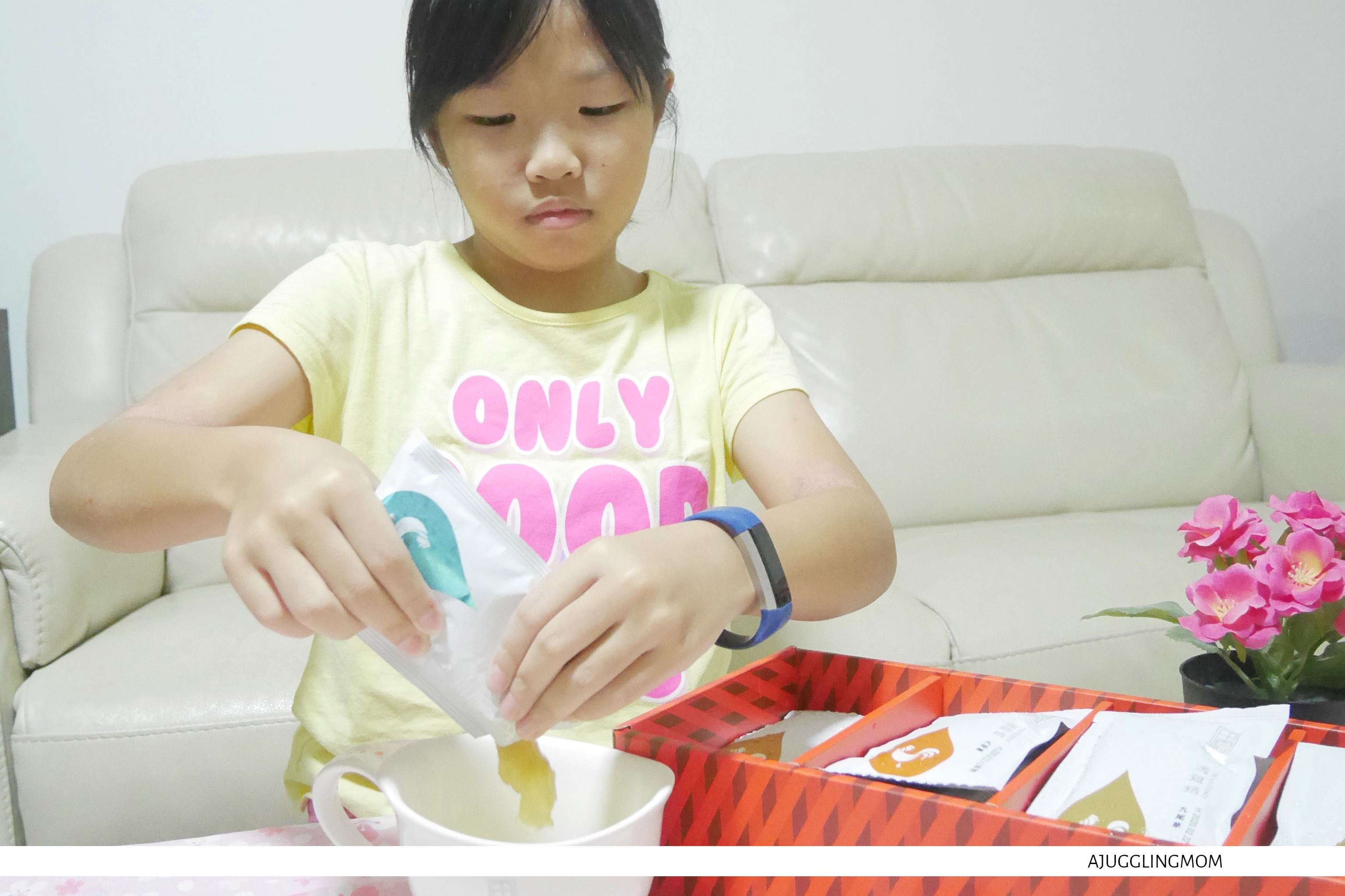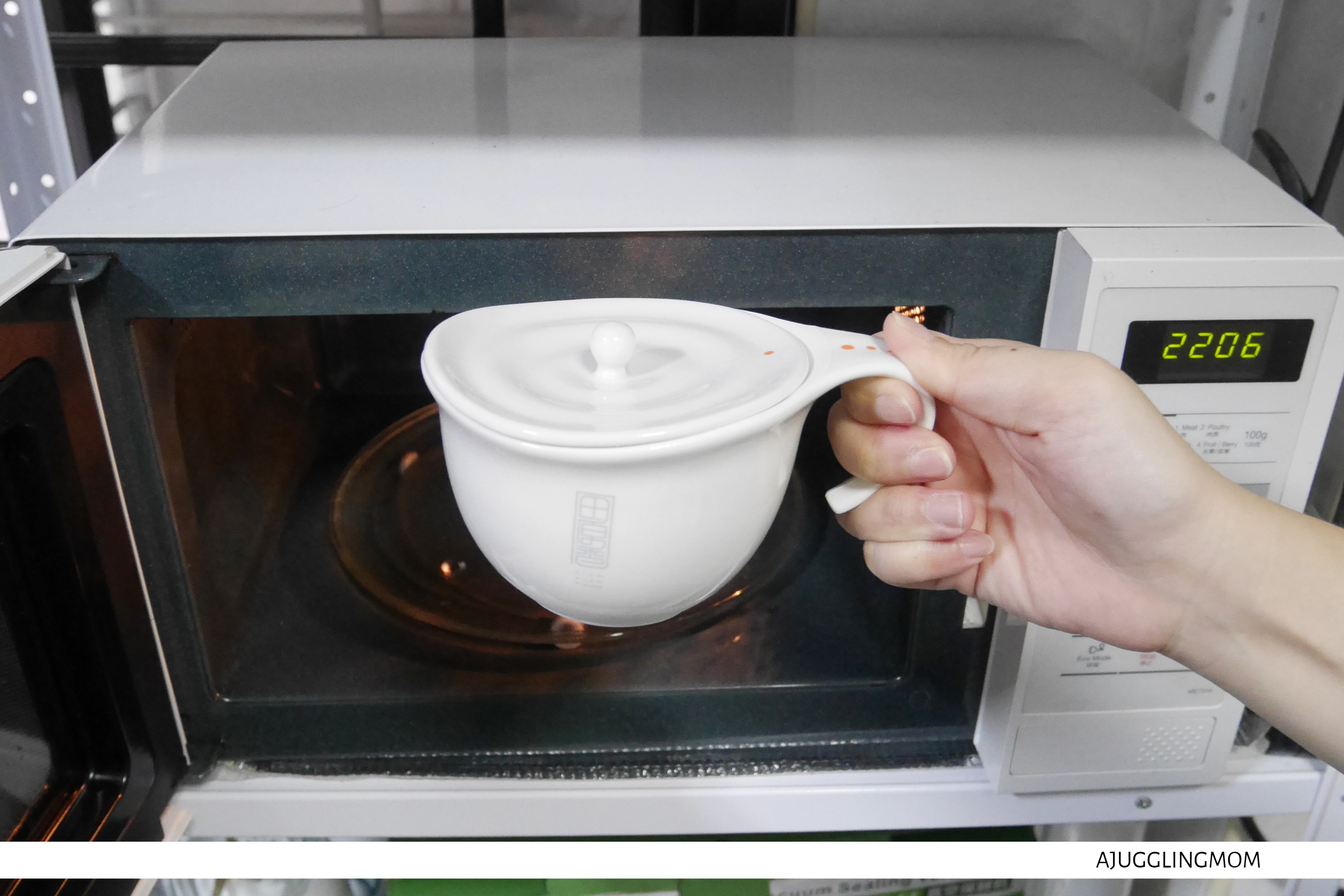 I was surprised by how sweet and aromatic the chicken essence was once I opened the lid of my bowl. It tasted so much like a bowl of home cooked chicken broth, fresh and nourishing.
Sophie who usually shy away from traditional bottled chicken essence was amazed that it didn't have the fishy taste at all. In fact, she didn't have to pinch her nose while drinking it and asked me to prepare this more often for her.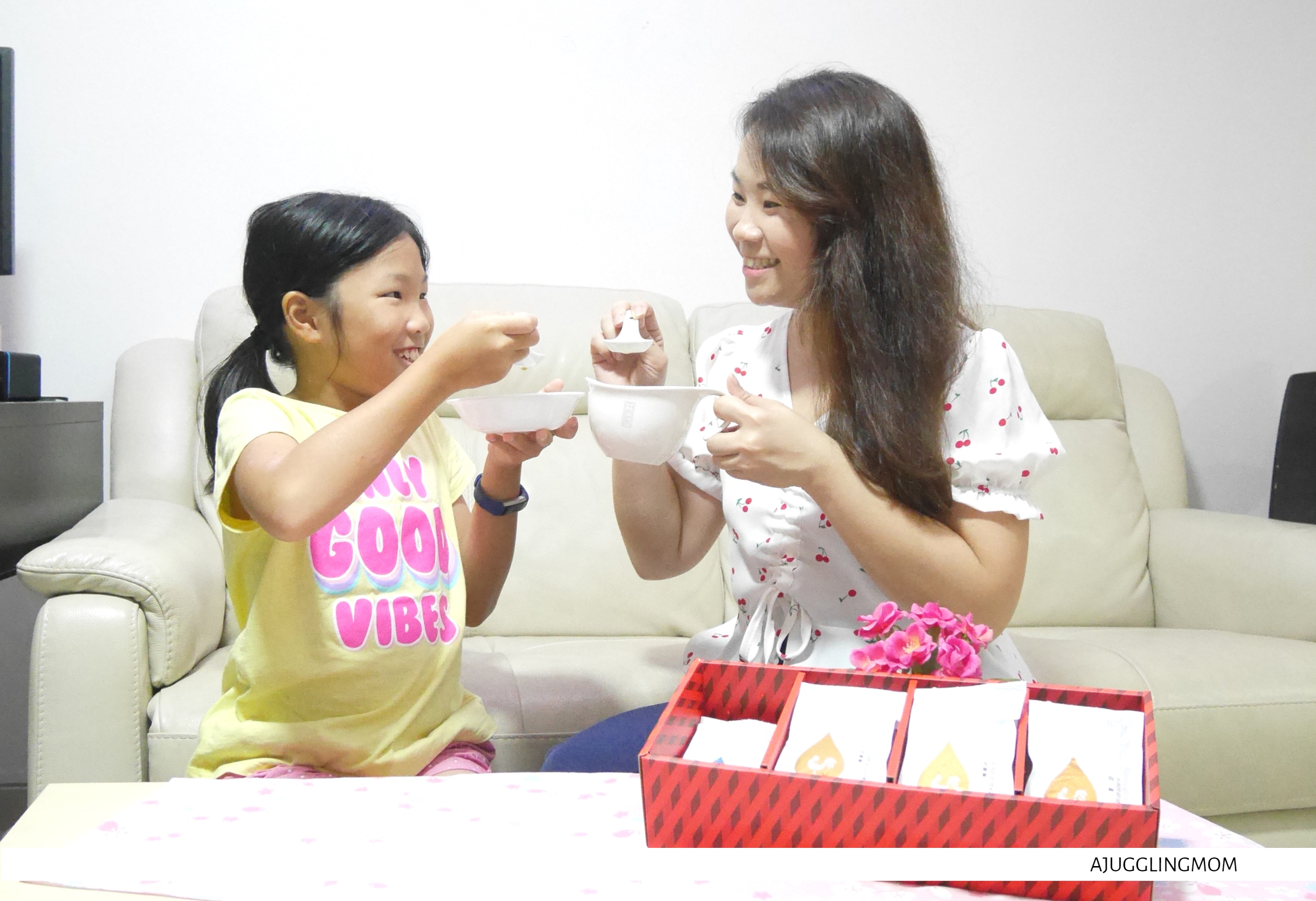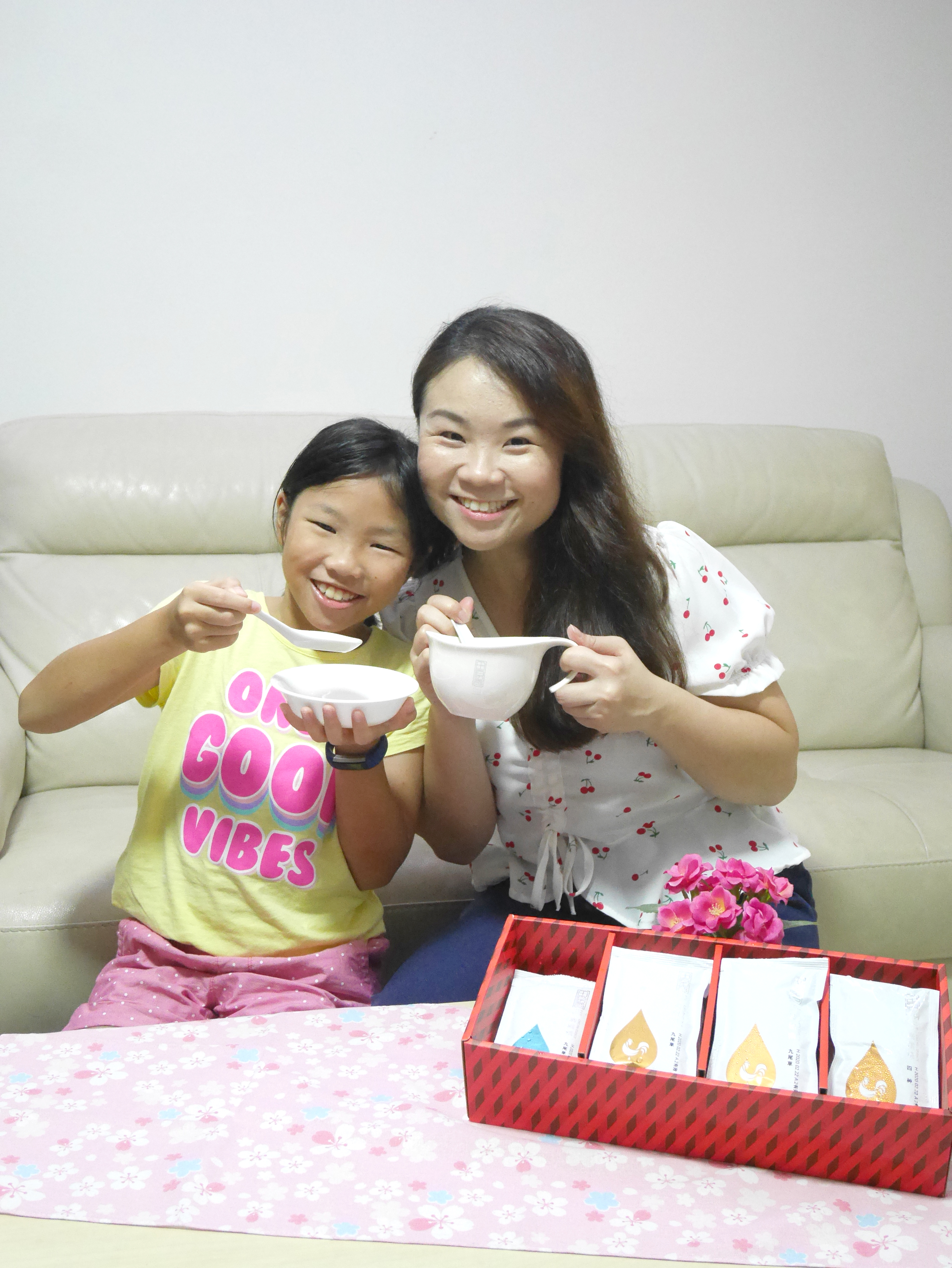 To cater to busy individuals and make it easier to bring around, Tian Yuan Xiang also offers room temperature storage editions which doesn't require freezing. This makes it so much more convenient and it promises the same aromatic taste.
For those of you who are put off by traditional chicken essence, I guarantee you'll have a change of heart once you try Tian Yuan Xiang Chicken Essence for yourselves. I'll definitely recommend it anyone who is looking for chicken essence, especially for your growing children.
Tips for consuming Tian Yuan Xiang Chicken Essence
No defrosting in required. Just take it out from the freezer, pour the contents into a bowl and heat up using the microwave in 1-3 minutes or slow cook for 5 minutes
Besides drinking it directly, chicken essence can be added to soups and congee
Best time for consumption is in morning on an empty stomach
Consume before 4pm so that you don't end up sleepless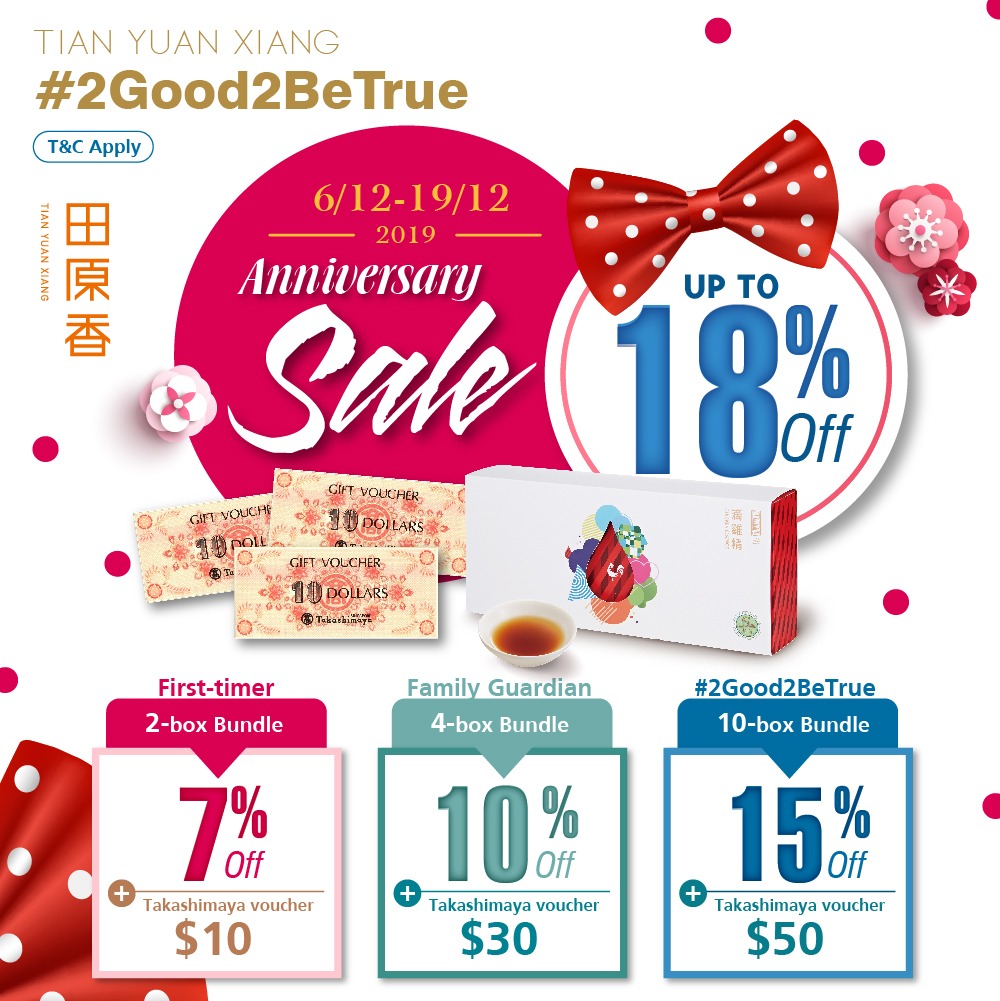 == Tian Yuan Xiang Anniversary Sale ==
Tian Yuan Xiang is celebrating their Anniversary with a #2Good2BeTrue Anniversary sale in December from 6 -19 December 2019. Take this opportunity to snag these great deals with shopping vouchers!
* First-timer 2 box Bundle –> 7 % OFF+ $10 Takashimaya voucher
* Family Guardian 6 box Bundle –> 10 % OFF+ $30 Takashimaya voucher
* #2Good2BeTrue 10 box Bundle –> 15 % OFF+ $50 Takashimaya voucher
– WIN TIAN YUAN XIANG CHICKEN ESSENCE-
The good folks at Tian Yuan Xiang are giving 4 A Juggling Mom readers a chance to win 5 packets of Tian Yuan Xiang Chicken Essence to experience the goodness yourself.
I'll be picking 2 winners from FB and 2 winners from IG where you will stand to win 5 packets of Tian Yuan Xiang Chicken Essence.
To participate, simply head to my Instagram account @ajugglingmom or my FB account @Ajugglingmom.
FOLLOW @ajugglingmom and @qchicken_tyxsg and LIKE this post.
COMMENT on the post with the name of the herb that helps relieve growing pains in children
TAG 3 other friends to share this giveaway with them and share the post on your IG stories for bonus entries.
This giveaway is open only to those residing in Singapore and closes on 14 December 2019. You must complete Steps 1-3 to be eligible for the giveaway. All the best!
Take note:
Winners will be notified via email or direct message on IG
This giveaway is only open to all readers residing in Singapore. This giveaway is by no means endorsed, administered or affiliated with Instagram and Facebook.
Tian Yuan Xiang Store location
Address: 101 Thomson Road, #B1-24A United Square, Singapore 307591 (Novena MRT)
Phone number: 6200 6789
Opening hours:
10:30am-09:00pm:  Sundays to Thursdays and public holiday
10:30am-09:30pm: Fridays, Saturdays and eves of public holiday
* This post is brought to you by Tian Yuan Xiang