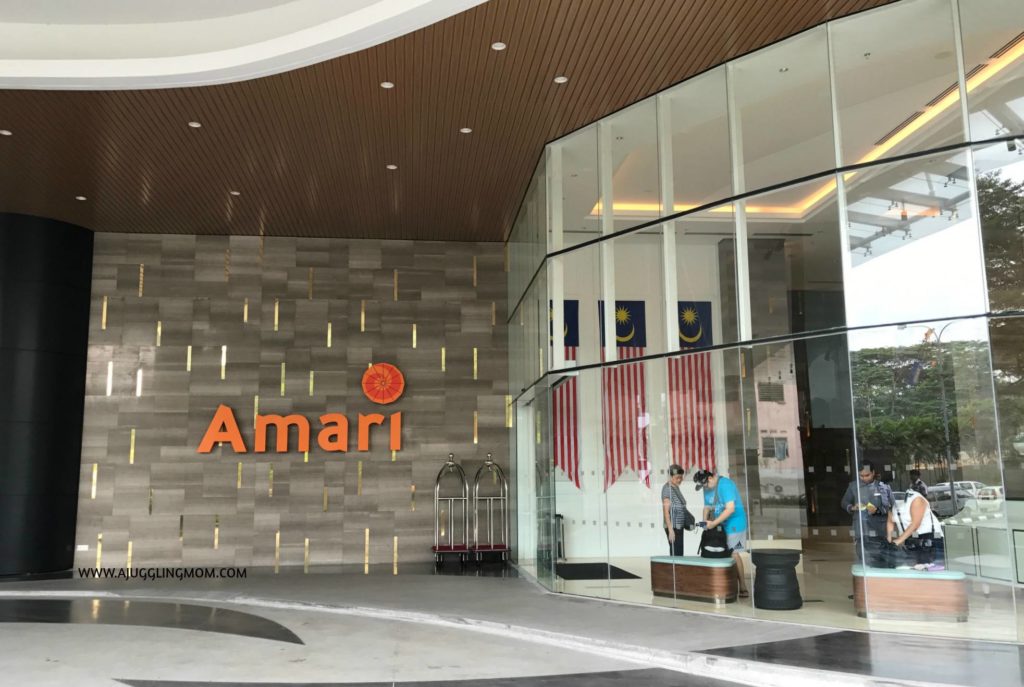 We frequently travel to Johor Bahru by train and our favourite hotel has always been Doubletree By Hilton. Whenever I'm asked why it's our choice of hotel , the top factor has got to be its centralised location, where it's a mere 15 minutes walk from the train station at JB Sentral. Their rooms and service have always been top notch for us, plus their signature cookies are always so welcoming.
Recently, we stayed at the newly opened Amari Johor Bahru during the September school holidays and this four star hotel is soon becoming our family's favourite accommodation.
Amari Hotel Johor Bahru
Situated directly opposite Komtar mall, where you can also find Angry Bird Activity Park, their centralised location and room rates makes them even harder to beat than Doubletree.
The Amari Johor Bahru opened in May this year in 2017, and I love how spanking new it looks.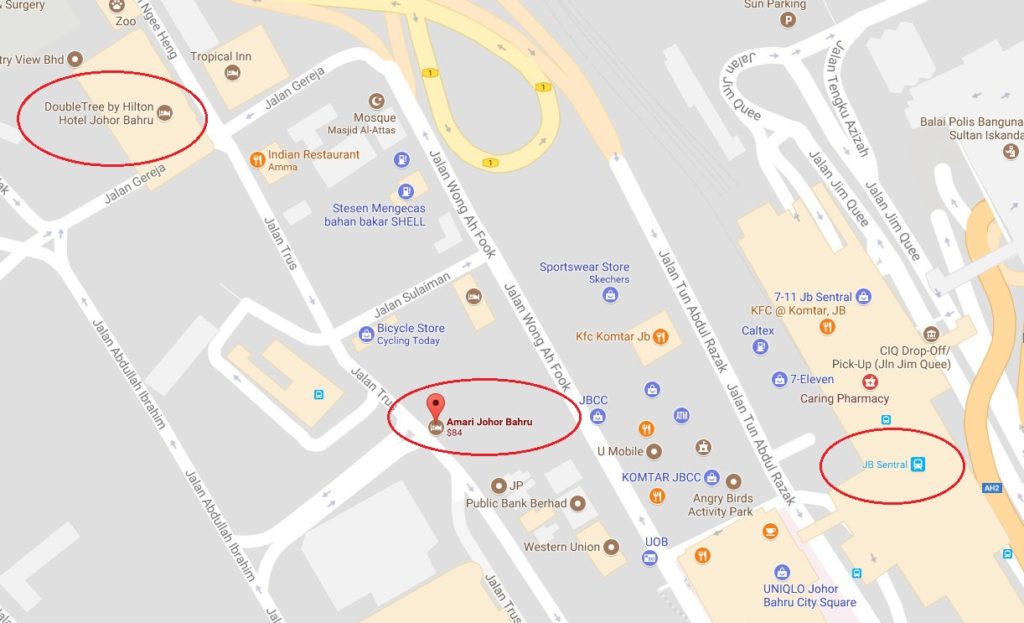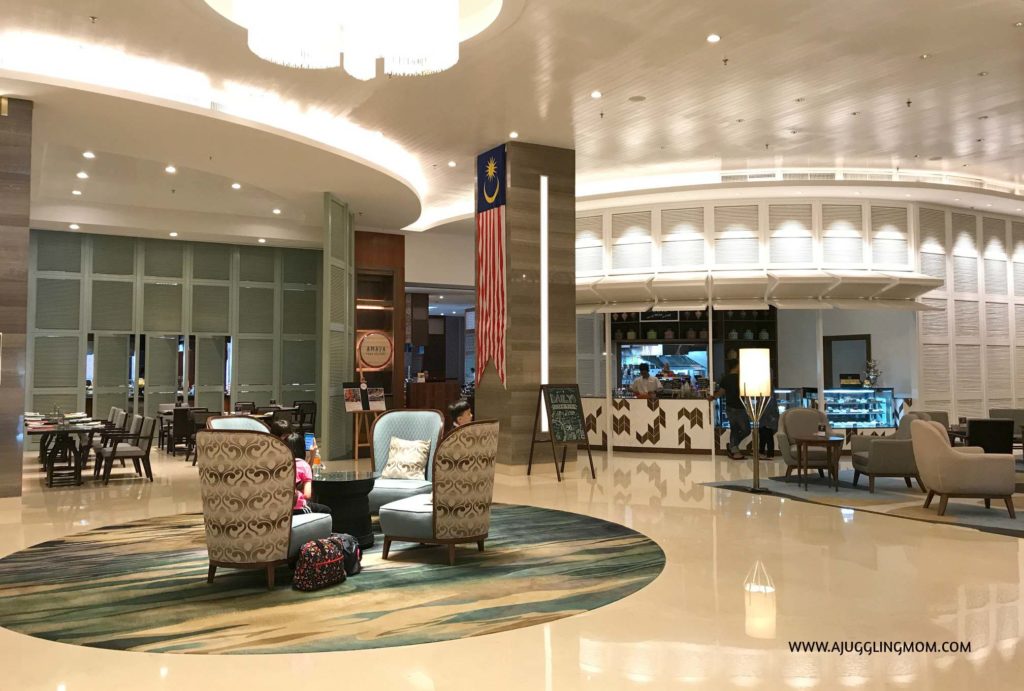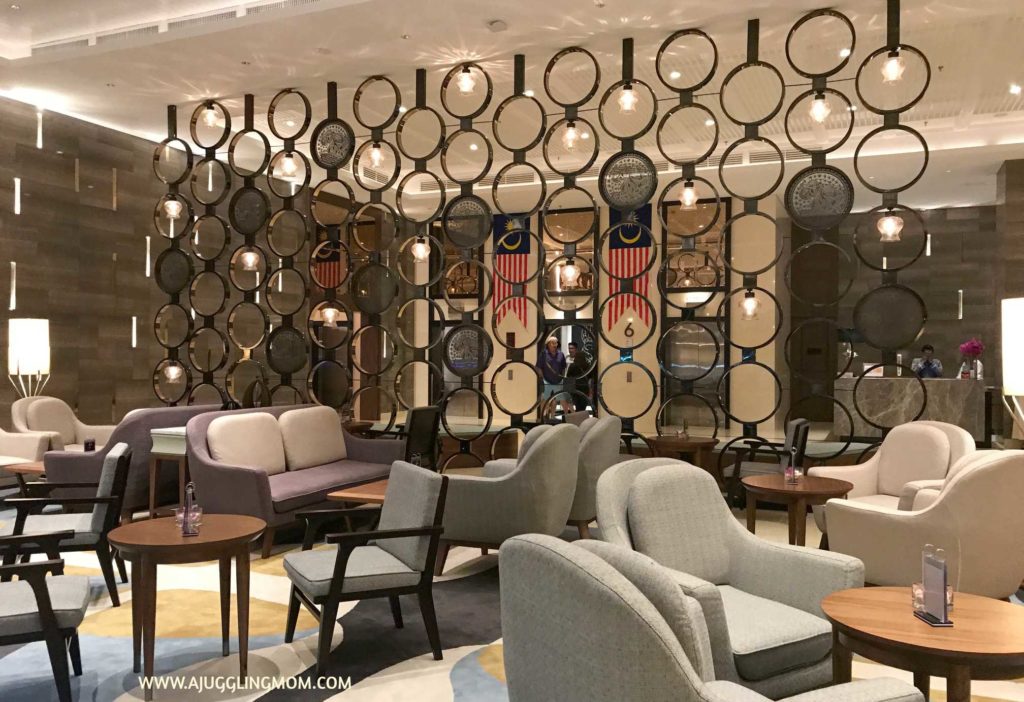 Amari Hotel Rooms
When we booked our room (we chose the Deluxe room), we couldn't get a room with a King bed and settled for 2 twin beds. But we tried our luck again upon check-in at the reception, and they happen to have an available Deluxe room with King bed and promptly made the switch for us. As we only checked in the evening, waiting time didn't take too long.
The room was modern and stylishly furnished and I liked that it is very spacious as well. Above the headboard was a beautiful purple motif that added warmth and character to the room. And for those who can't live without wifi, yes, the hotel offers complimentary wifi.
For families with young kids, you can request for a baby cot too.
And you know what we're definitely coming back for – Deluxe rooms with pool access when they are available!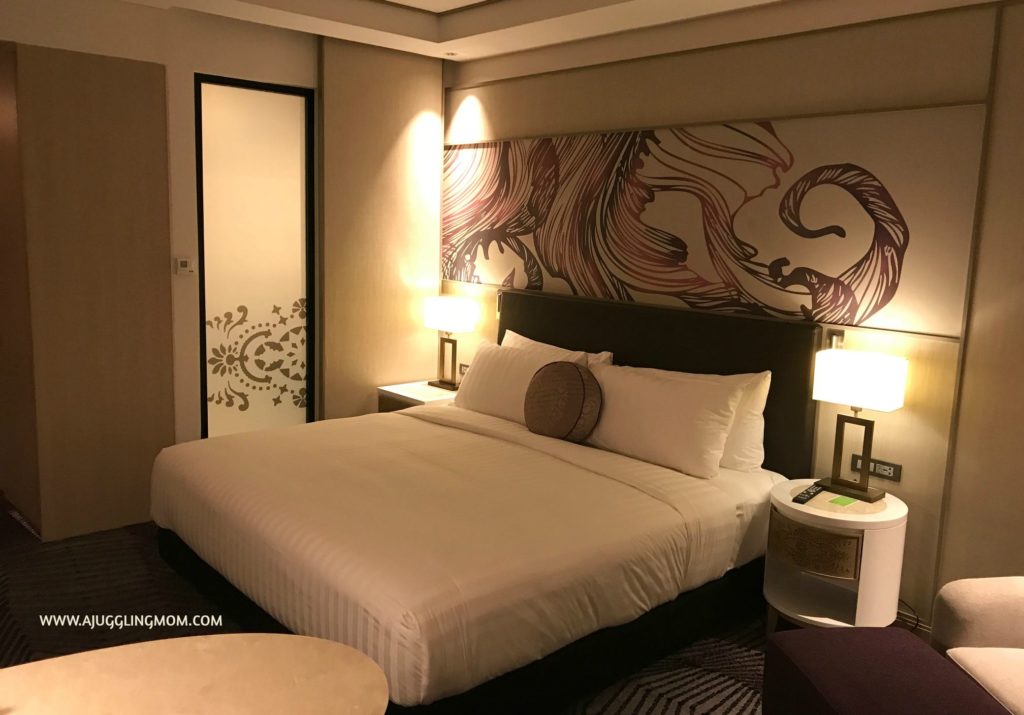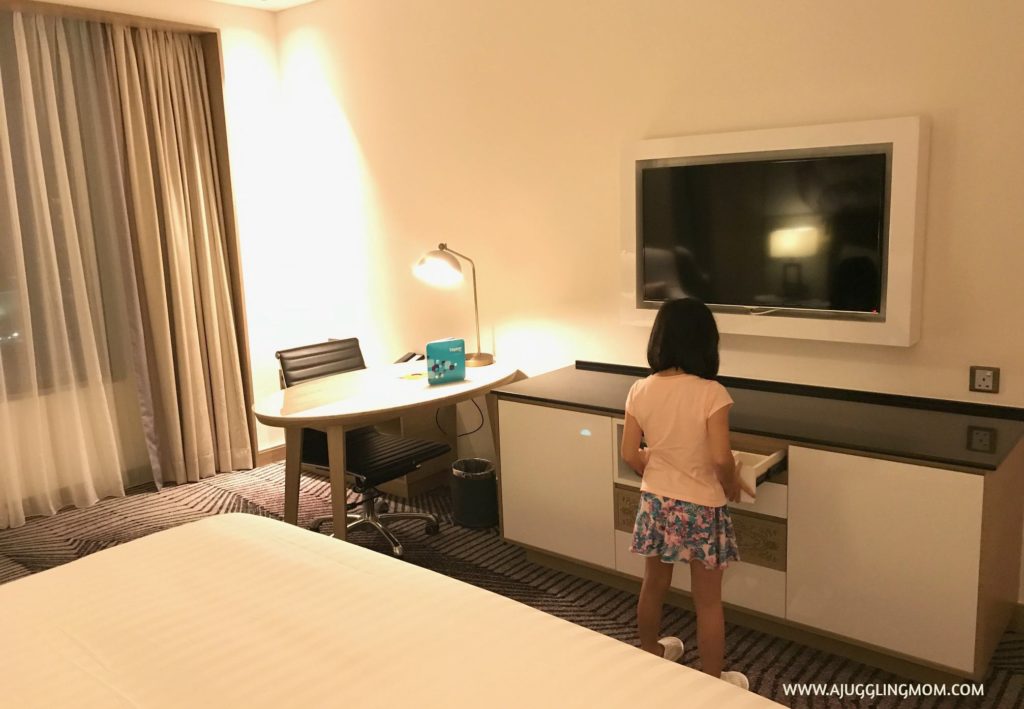 We stayed on the 21st floor and had a view of Komtar Mall from our hotel room.
What impressed us at the hotel was how friendly and hospitable every staff was from the concierge to te receptionist and every service staff we met. We were always greeted with a smile and the service staff always made us feel right at home with their warm hospitality and eagerness to help whenever we needed any assistance, something which is really rare even in the service line in Malaysia.
Directions to Amari Johor Bahru 
The entrance to the Amari hotel is along Jalan Trus. So if you're coming from Komtar Mall, you can cross at the zebra crossing, which is such a relief for me as the traffic can be tricky to jaywalk.
But what we've noticed is that cars don't always stop for pedestrians, even at the zebra crossing. So we've quickly learnt to adopt what the locals always do; stick out your hand, make eye contact with the drivers and chiong your way across to Zenith Mall with caution.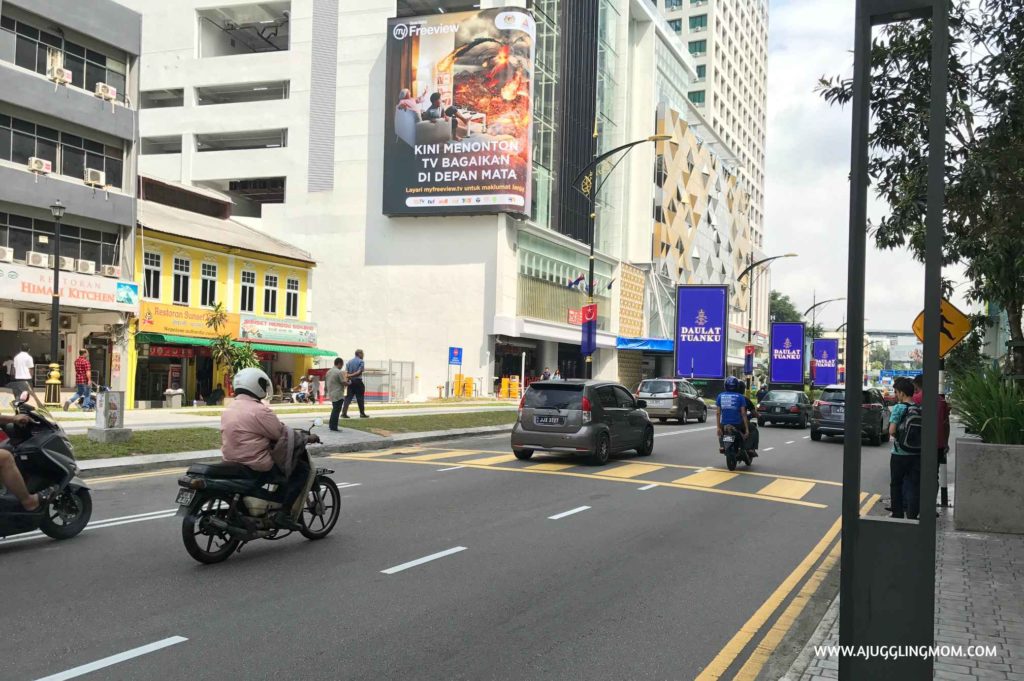 Once you arrive at Zenith Mall, walk into the building at level 1 where you'll see Morganfield's and a Korean BBQ restaurant. Head up the escalator to the 2nd floor and you'll see 7-11 (in my case, it's wasn't  operational  yet), and keep walking till you get to the drop off point at the back of the building and you'll see the hotel entrance to Amari. You'll need to take the lift up to the 6th floor to get to the main lobby.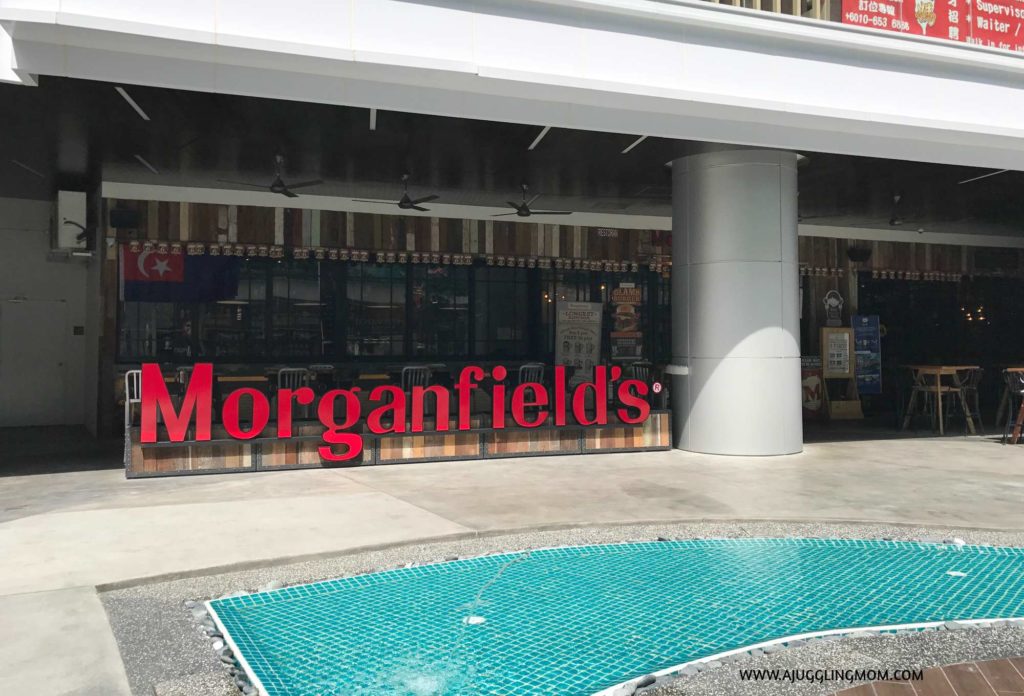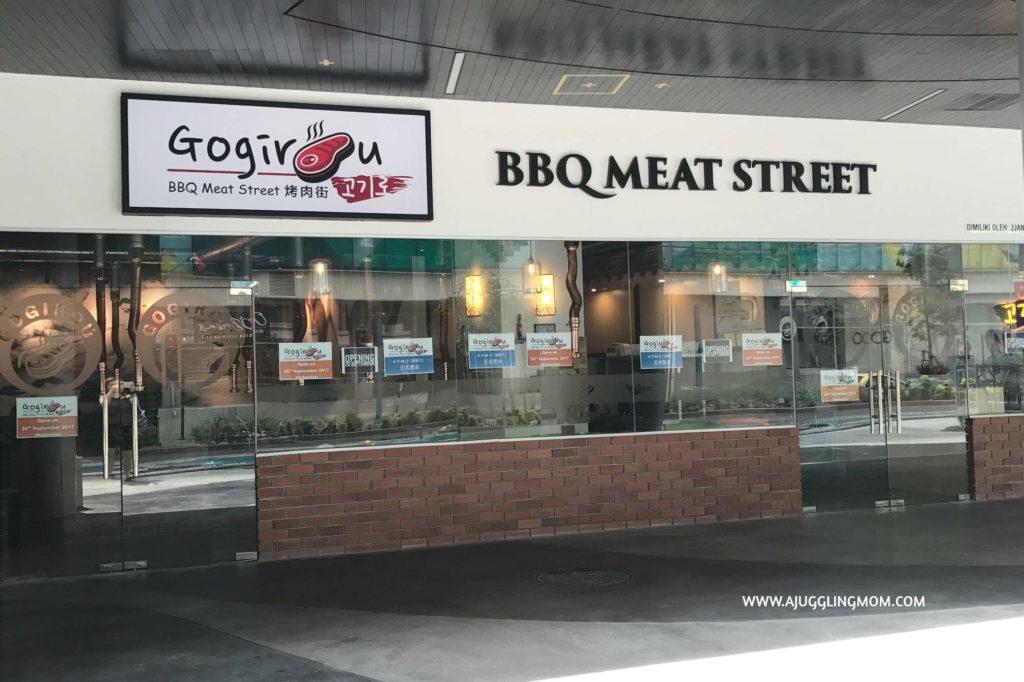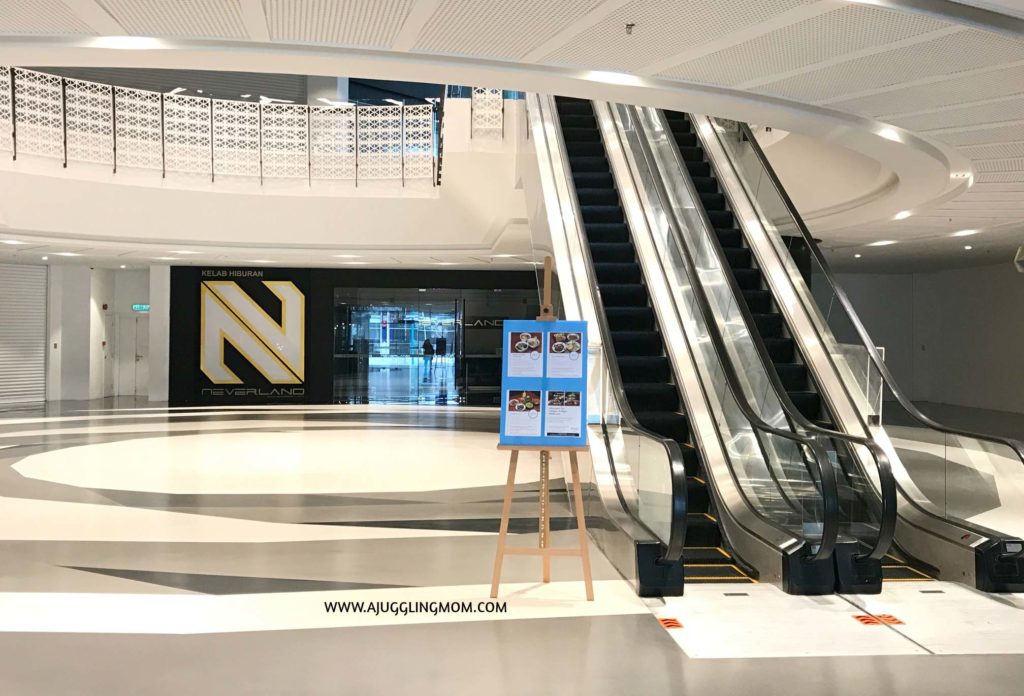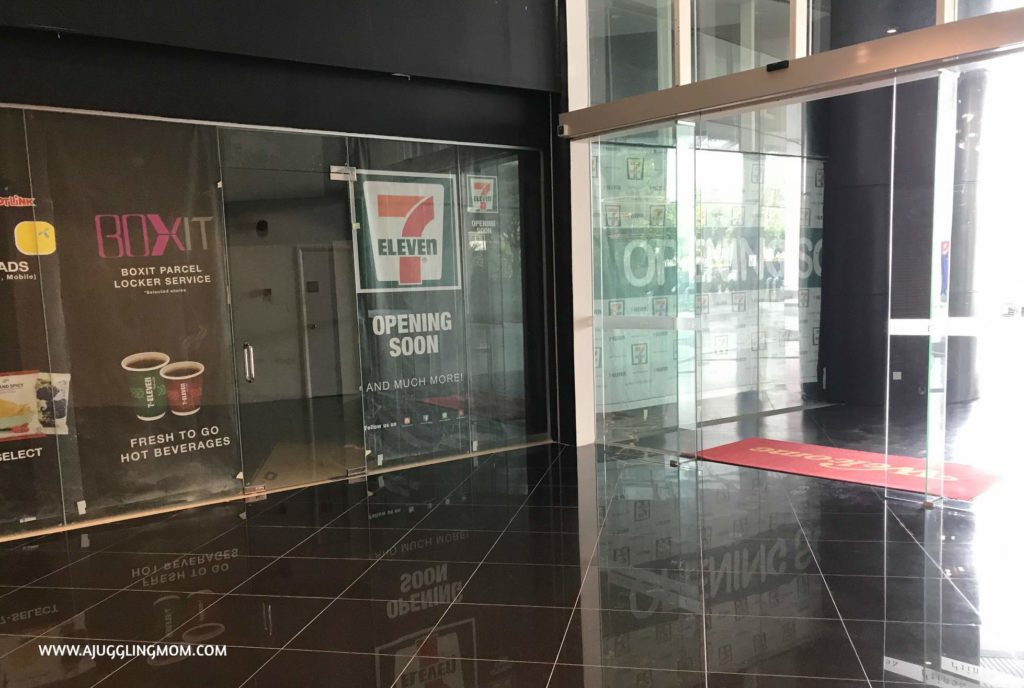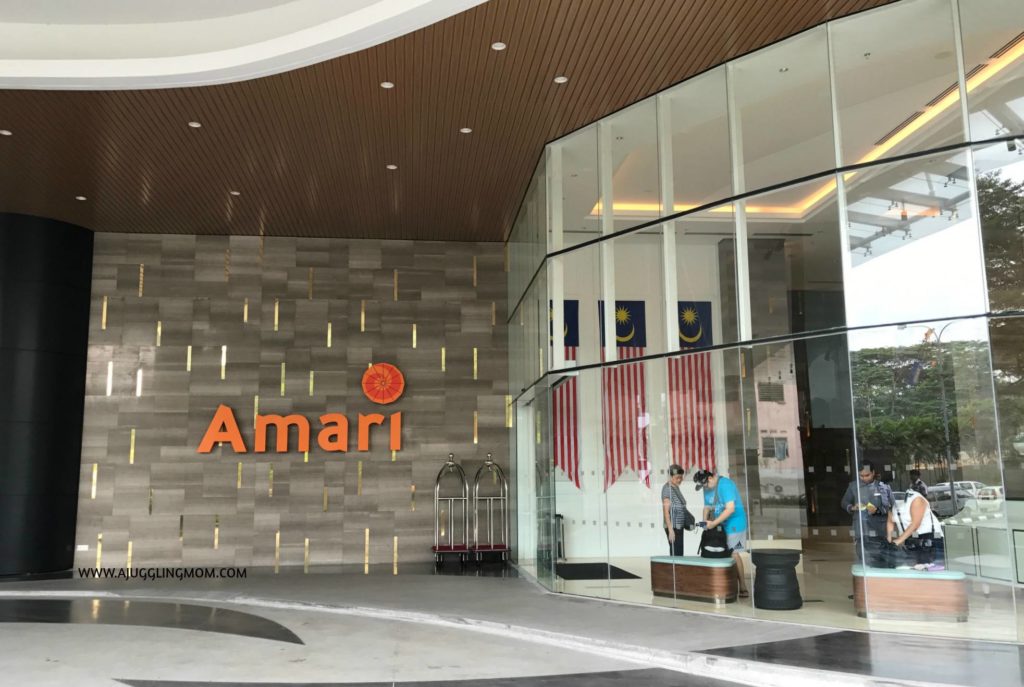 Hotel Facilities
While the hotel has a swimming pool, it's closed till further notice due to on-going renovation works at the service apartment, Suasana Suites, next door. Sophie was so bummed that she didn't get to swim and hopes the pool will be open the next time we come for a stay.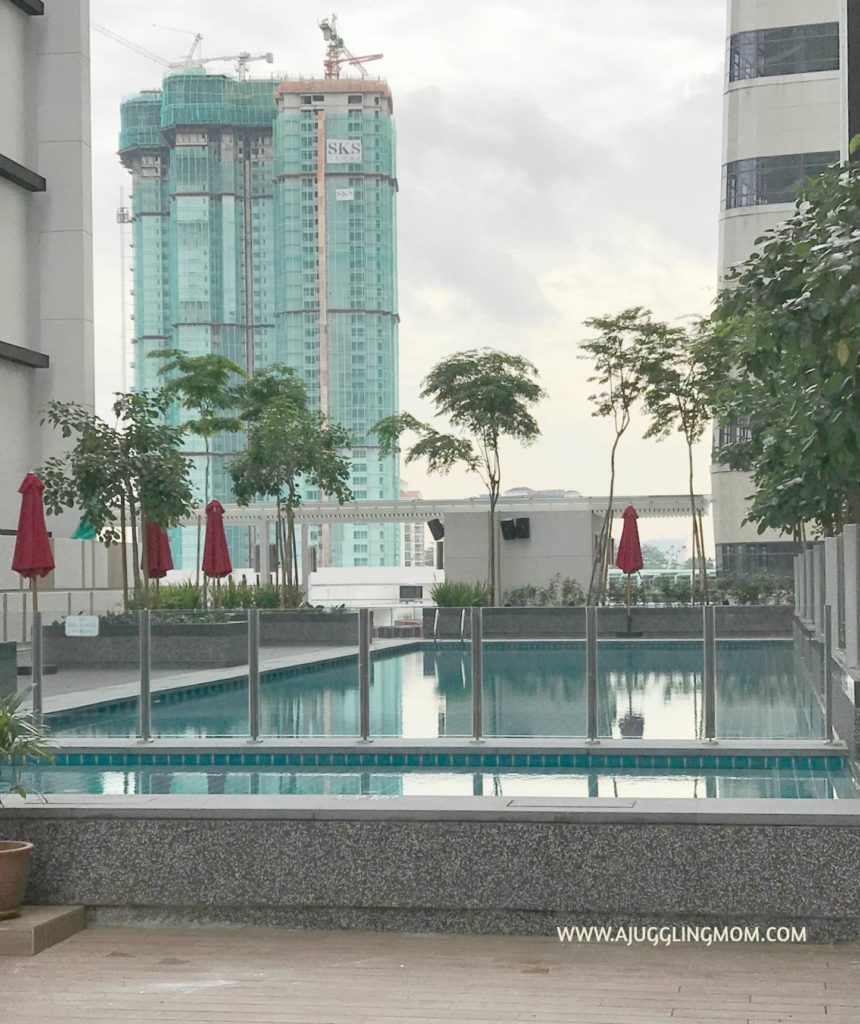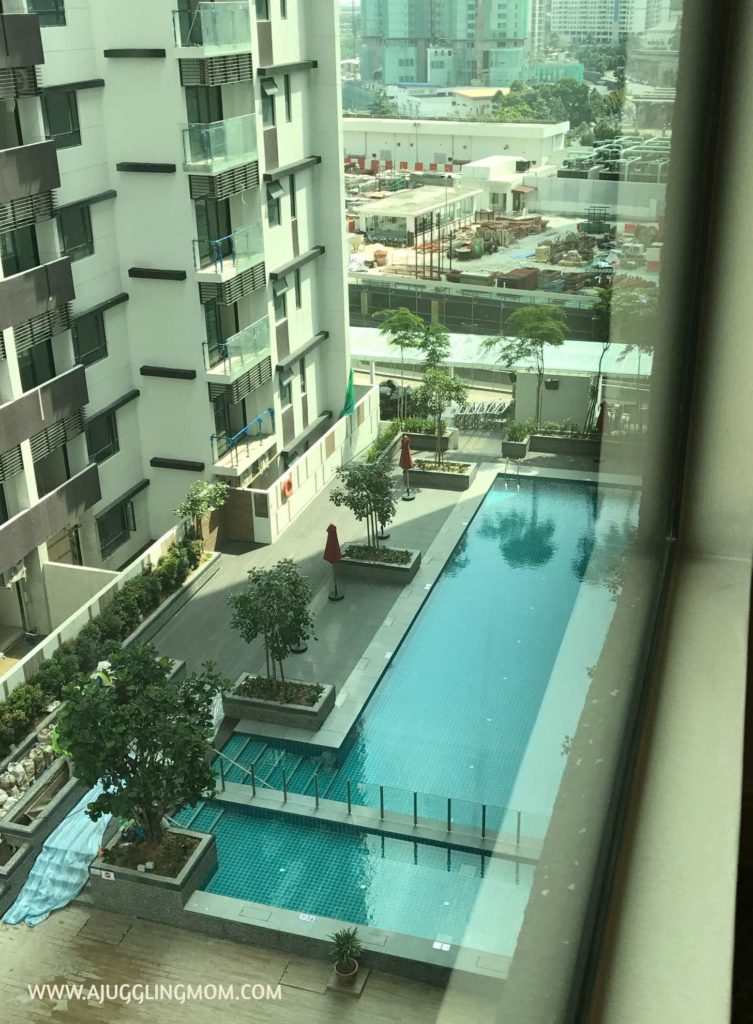 On the same level, they have a 24-hour gym and it's pretty well equipped. They have treadmills and elliptical machine on the side of the gym that overlooks the pool. There are also free weights, cardio equipment and machines and the place was quite spacious.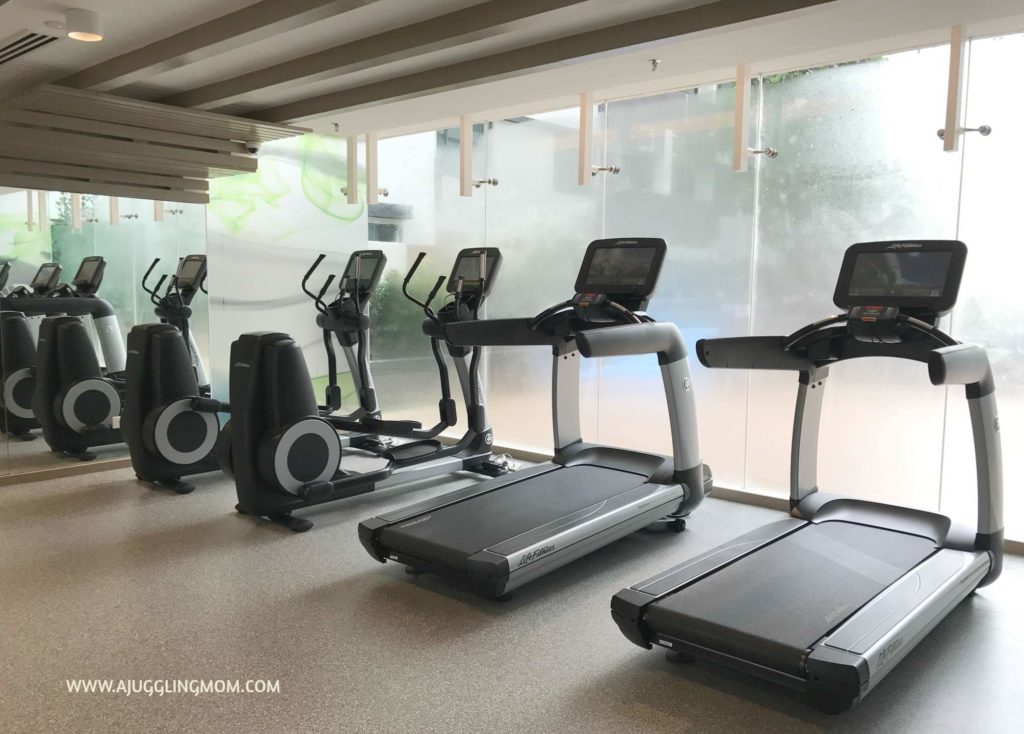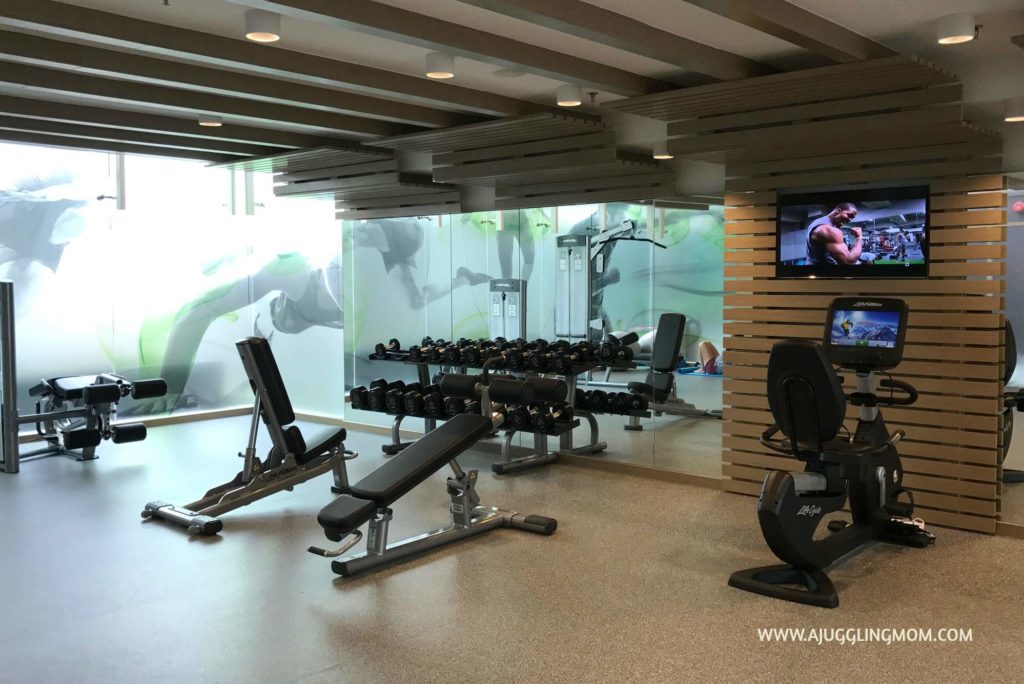 You can also enjoy a relaxing spa session at Breeze Spa where they even have double room with jacuzzi for couples. From their Facebook photos, it looks very indulgent and I'm sure prices are considered cheaper than what you'll pay in a spa hotel in Singapore.
On level 6, there is a hotel library where guests can borrow books or use the computer. And right beside it is a club room with a pool table where guests can feel free to play a game or two.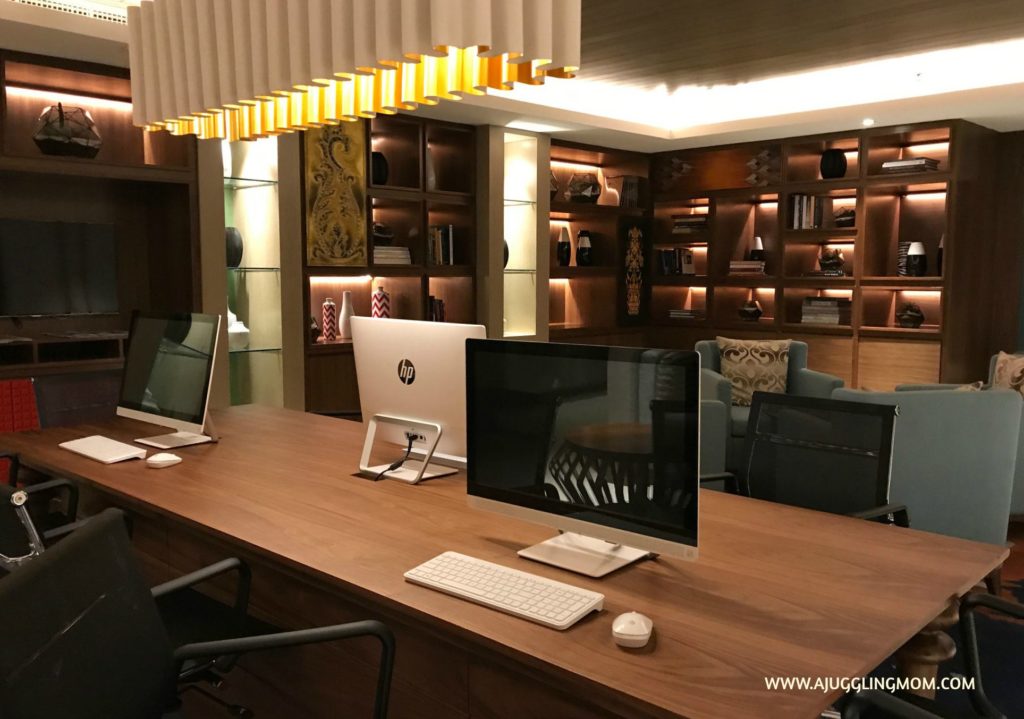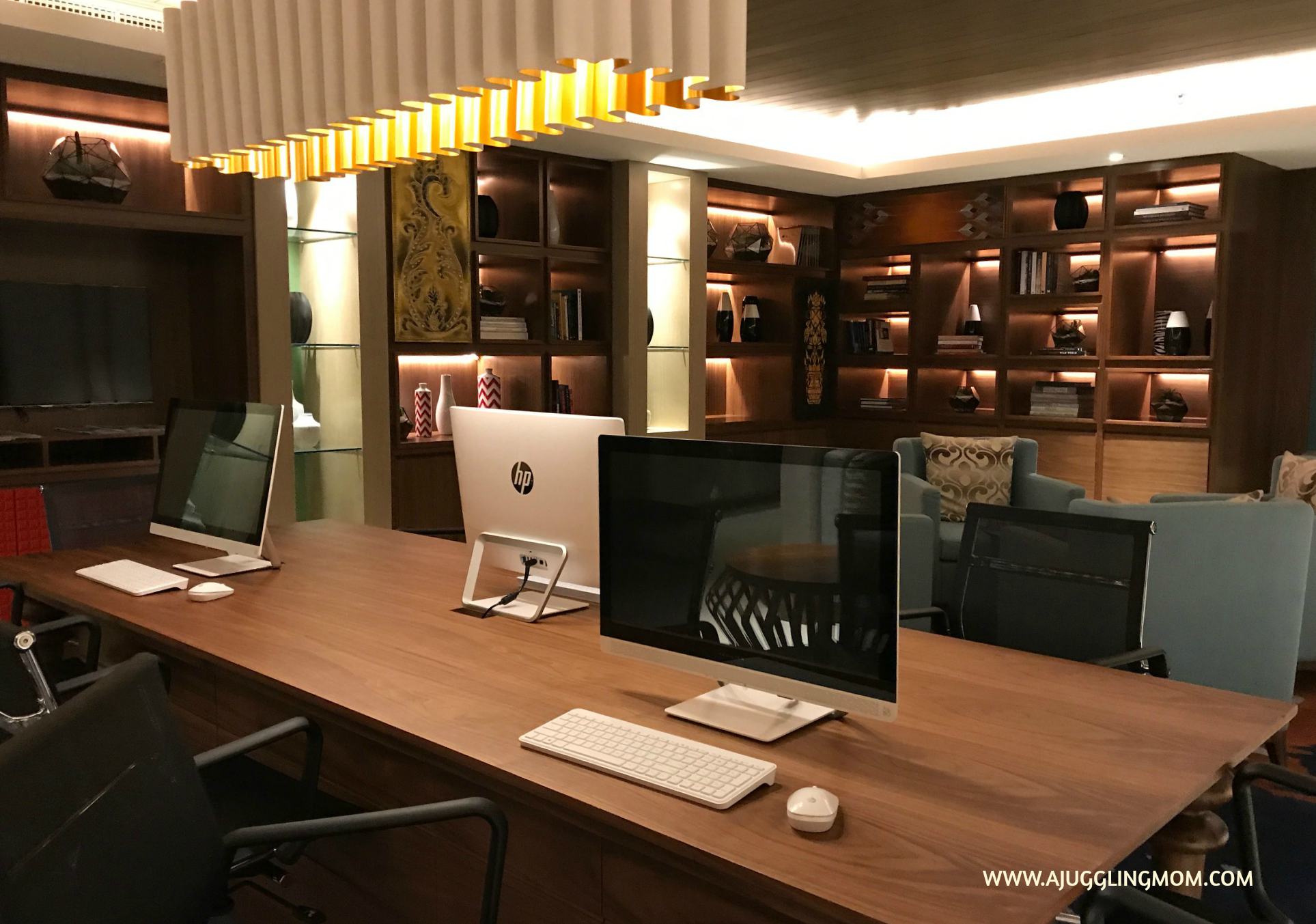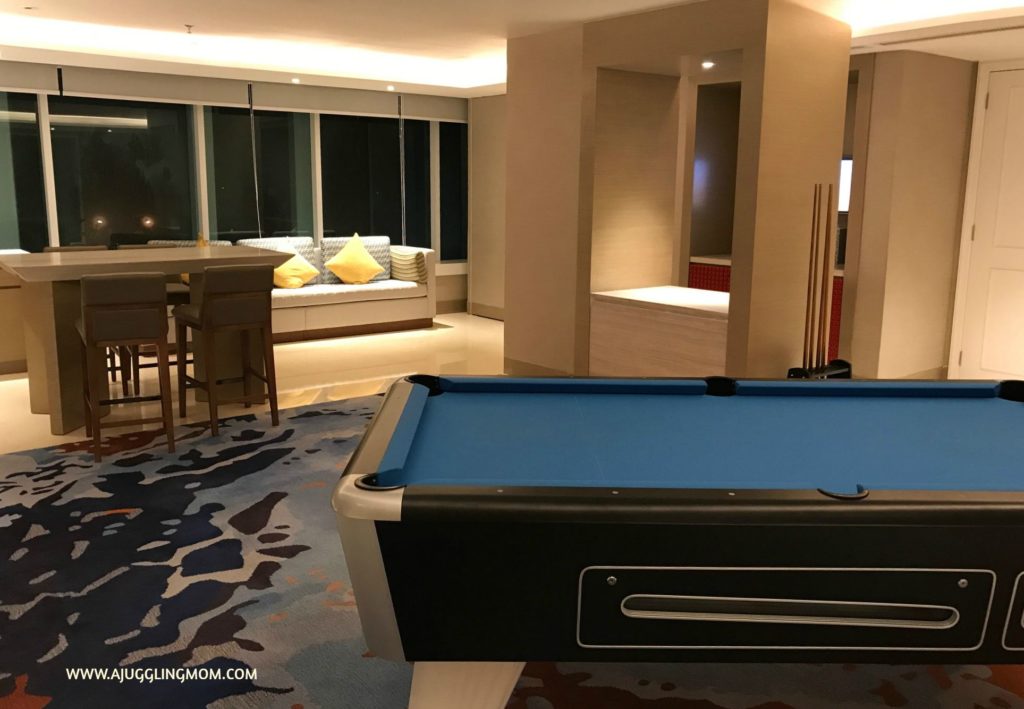 Dining options in Amari Johor Bahru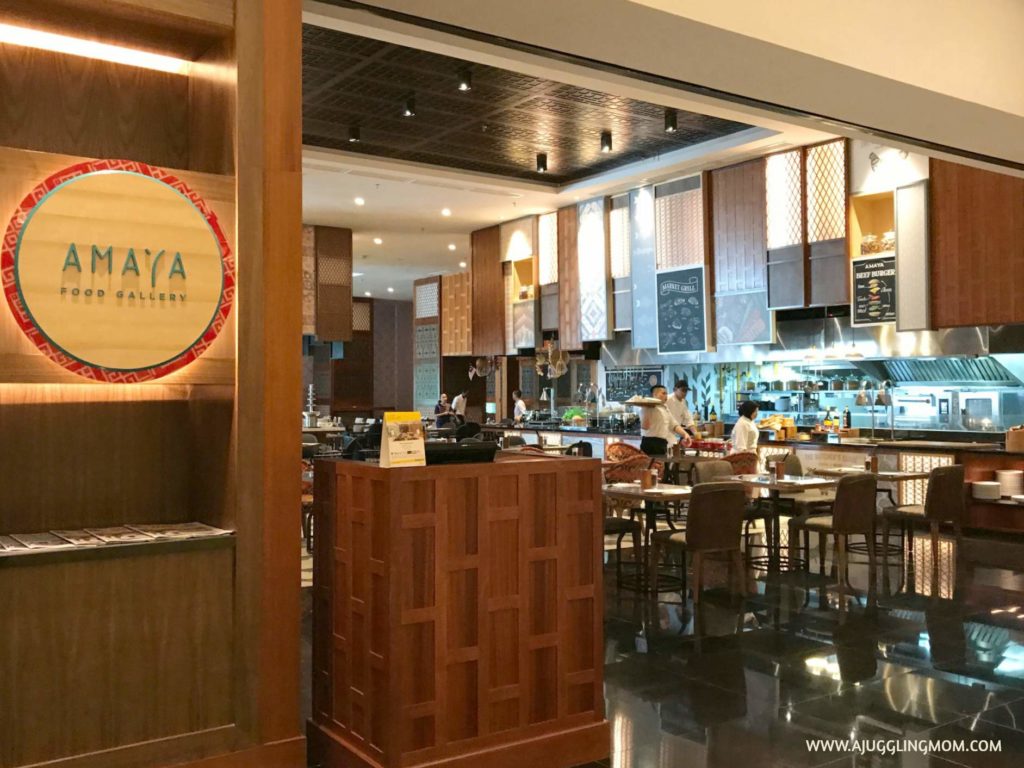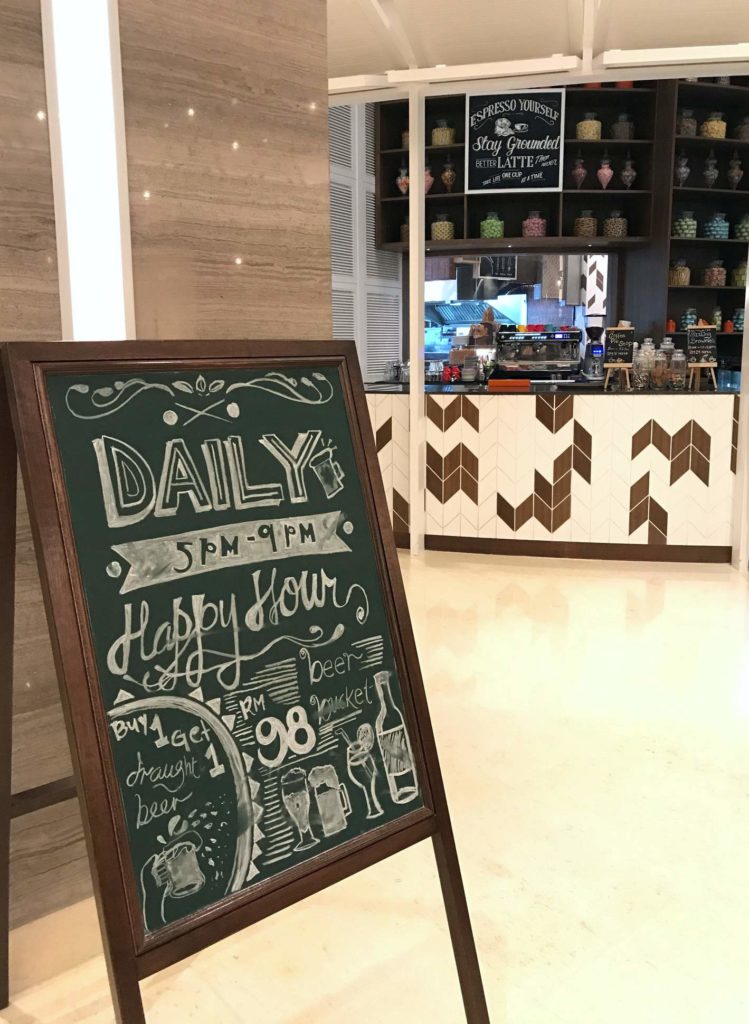 We didn't have breakfast with our stay but if you choose to do so, breakfast buffet is at the Amaya Food Galley at level 6. There is also Amaya Café which opens from 8am to 10pm which offers beverages and light bites.
We usually prefer to head out of the hotel for our meals and this time, we walked over to Faculty of Caffeine café along Jalan Trus for brunch. We worked out an appetite after a 10-15 minutes walk and wasted no time in placing our orders.
They don't have a lot of food items on the menu but what they do have is quality coffee and we had waffles with sous vide eggs, hash brown and beef bacon for just RM22.90 which is about S$7.50. #wheretofindinSG
Alexis went for Hainanese chicken chop… but with waffles, so odd can?!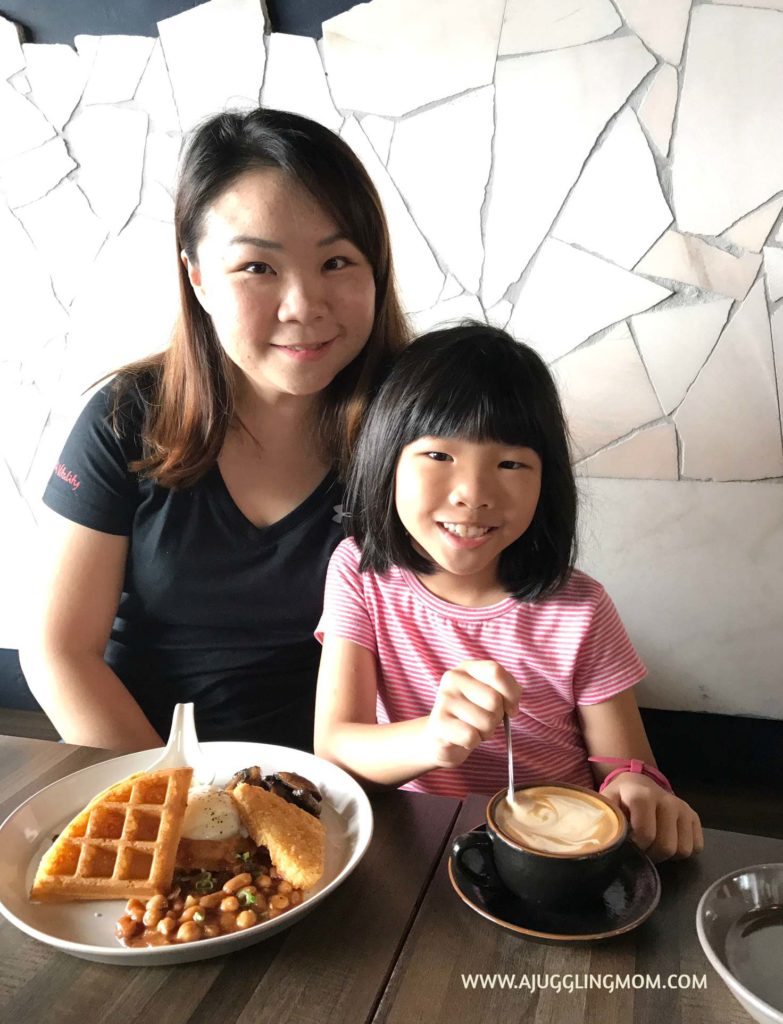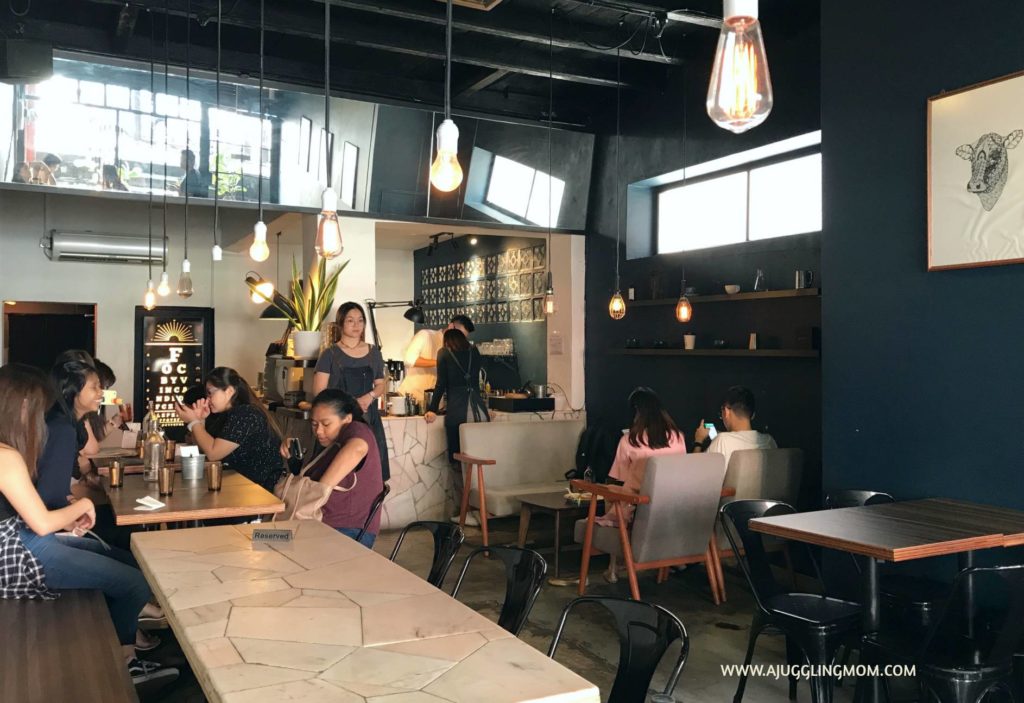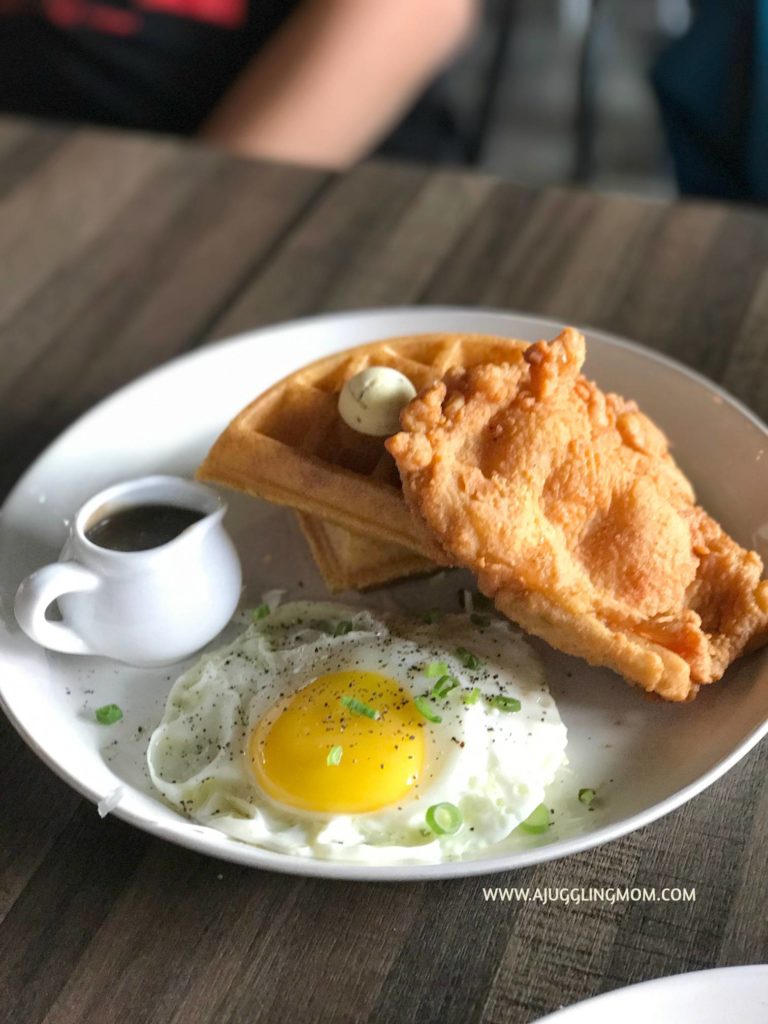 Shopping in JB
On this trip, we also checked out a new AEON mall that recently opened and it's even bigger than KSL!
AEON Mall Bandar Dato' Onn is close to Mount Austin and there were many shops that are not found in the other AEON malls. In fact this AEON department store looks way more modern than the others in Bukit Indah and Tebrau City, which are the ones I usually frequent.
They also have SportsDirect.com which is the Number 1 sports retailer in the UK and ezbo, which is similar to Muji but at much lower pricing. #savemore #shopmore
Another of my personal favourite is COCO Japanese fashion wear and Padini where you can get girls dress at less than $10 and t-shirts for just $5.
They also have an indoor kids playground, cinema and arcade, that's entertainment for the whole family.
READ ALSO: Austin Heights Water and Adventure Park in JB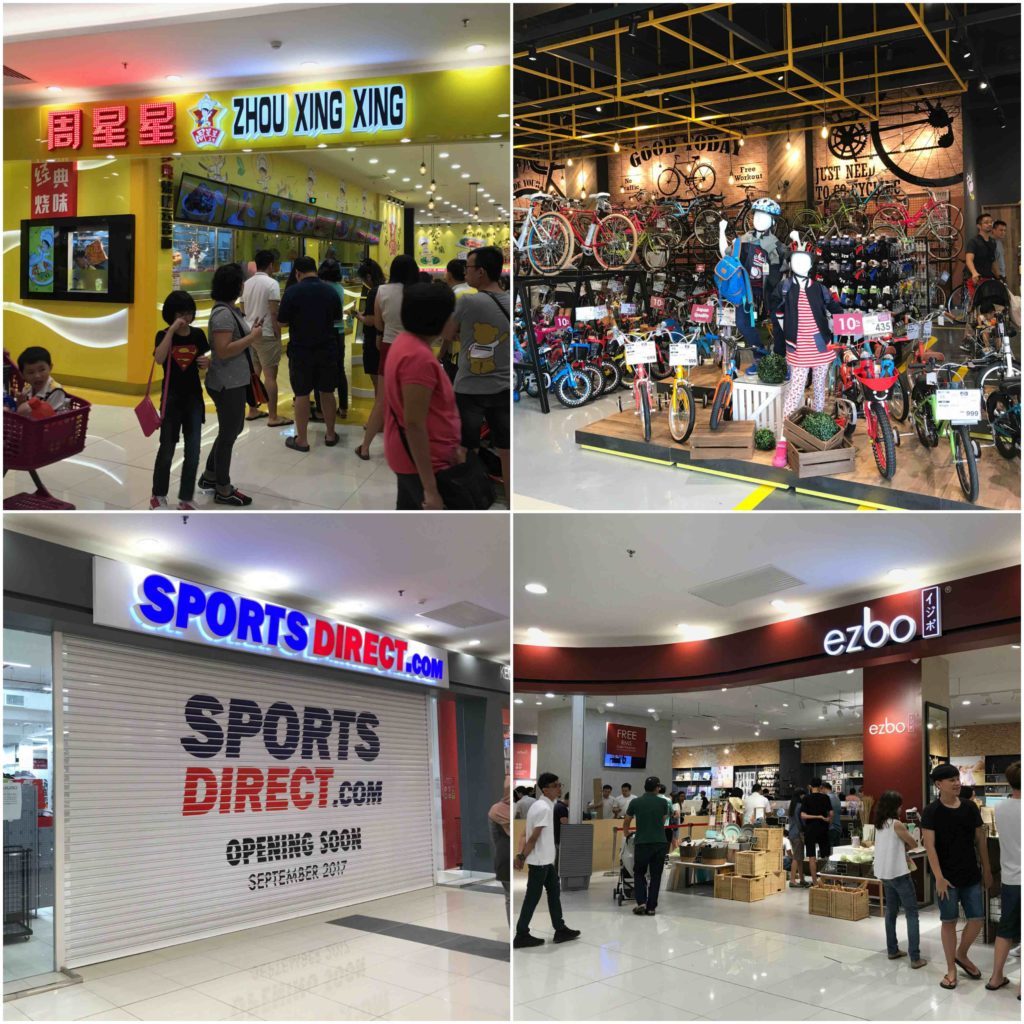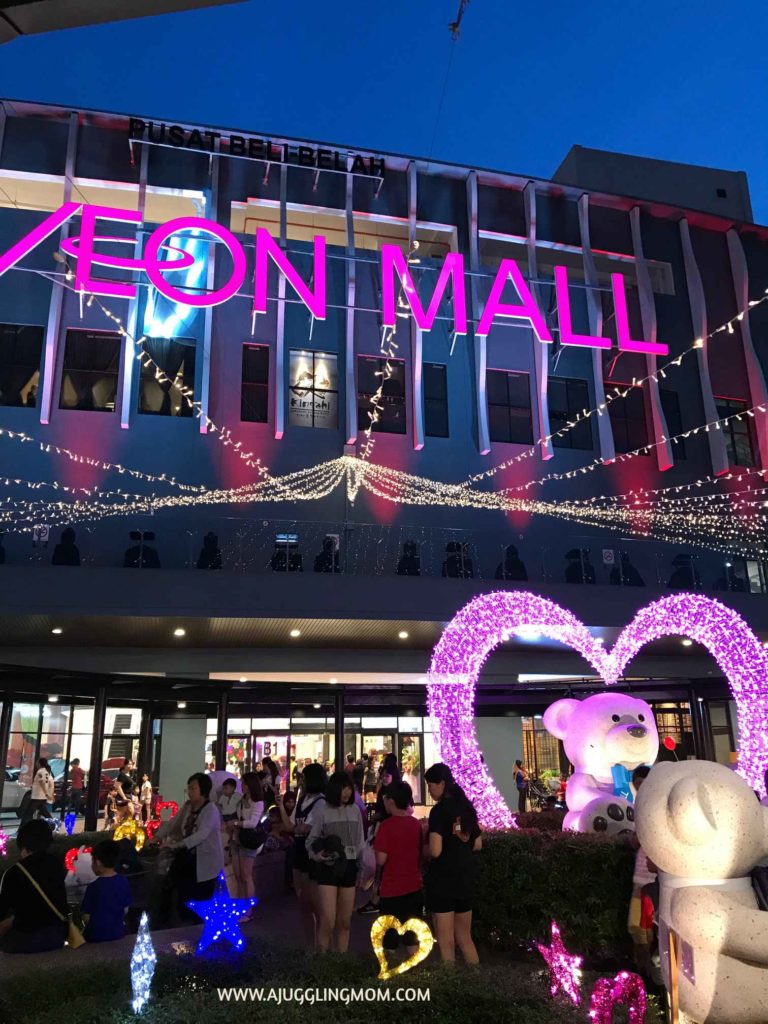 We definitely see ourselves returning to Amari Johor Bahru for our future stays and we've got our eye fixed on that upcoming pool access room too. Plus as a new hotel, you can be assured that every thing will be nicely upkeep.
We booked via Agoda and paid S$228 for 2 nights. We thought that the rates are a good value considering that the Amari is a four star hotel in such a convenient location.
If you're heading to JB, don't miss these posts where I share some of my shopping finds and places to go cafe hopping across the causeway as well.
Fun things to do in JB
Enjoyed reading this post? Do like my 
Facebook page
to get more family friendly travel updates. You can also follow me on Instagram (@ajugglingmom) for more travel and parenting posts.
Tagged: family friendly, family friendly hotel, JB, Johor Bahru, kids, malaysia, review, travel