One thing I wasn't warned about Primary School was the number of school holidays my daughter was getting when she entered Primary One. You see back when Sophie was a preschooler, she attended a full day childcare where they had the usual public holiday closures and 6, 7 days of centre closures for centre cleaning, teachers training, etc. It was all good for me as a working mum because it means she's well cared and I didn't have to worry about making alternative arrangements.
Now that's she's in Primary School, we have extra days of school holidays from term breaks in March and September, school holidays in June, November and December. Then there's also school closures for post National Day, post Deepavali, PTC, and this week school's out for 4 days due to PSLE marking days.
I know Sophie is certainly not complaining, because no school and no classes. Since Primary Ones get to escape the dreaded year end exams (a huge relief), she's likely going to bury herself in lots of reading plus tv and play time at grandma's place. 
But what these extended school breaks mean for working parents like you and me is more meticulous planning of our annual leave. I hear you too that my annual leave is just never enough especially when our kids enter primary one since the childcare leave entitlement gets cut from 6 days to 2 days. 
The things my child will remember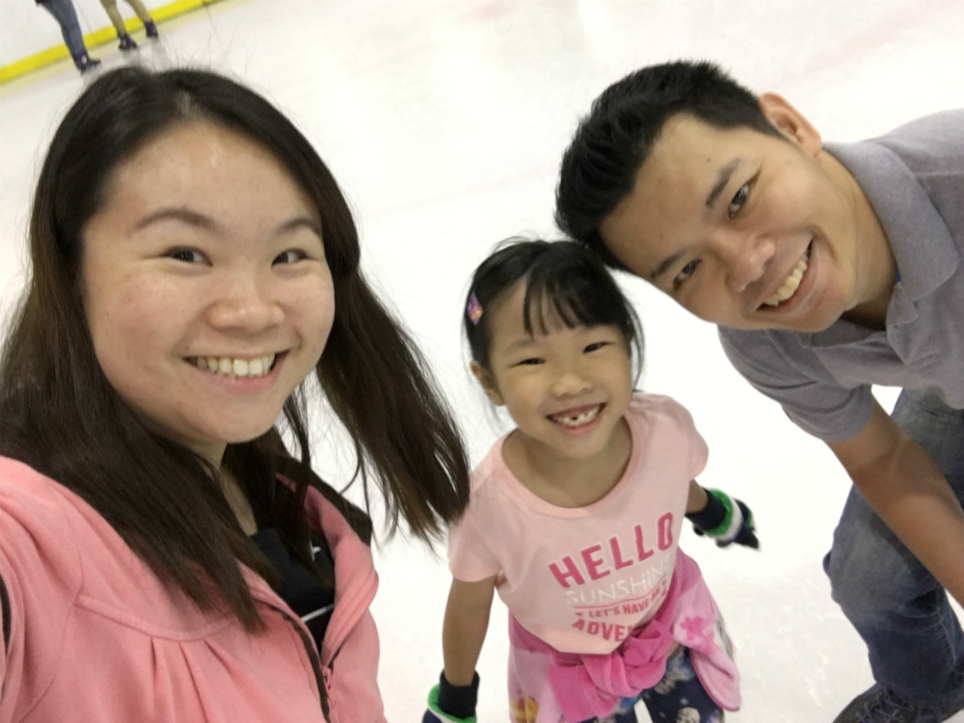 I know it's easy to tell our kids that mummy and daddy got to work that's why we can't be with them during the school holidays. But please don't ever tell them it's because that's how we get money to buy them the latest toy or take them on holidays because I know for a fact they'll rather trade that toy or holiday for dad and mum to be with them.
Between hubby and I, we try our best to take leave whenever school's close to take Sophie out because we know it means the world to her. I know much is said about having quality time that makes up for quantity time but sometimes it just doesn't measure up.
Work is no doubt important but what matters more is that I want my daughter to know she's significant too. And for that she's always very appreciative whenever we take leave to spend time with her and create precious memories in her childhood where mummy and daddy are never far away.
Cheat sheet on where to go when school's out
On the past few occasions, we've taken her ice skating at Kallang Ice World in Kallang Leisure Park which we absolutely loved as it was a much needed respite from our crazy hot weather.
Sophie was a real champ going from a total noob to skating independently after just 2 hour. I just love watching her in action as her initial apprehension turns to confidence as she skate with ease and even high fioves me for another accomplishment unlocked.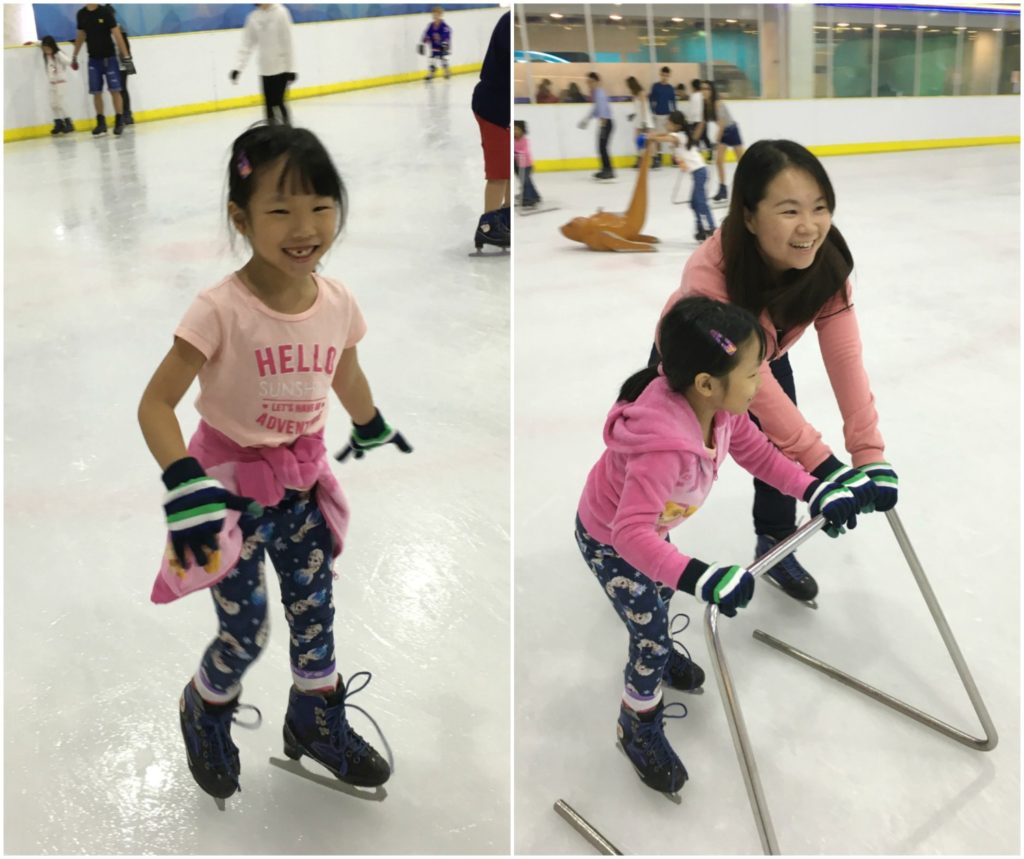 Two weeks ago, we took her bowling at Orchid Bowl in SAFRA Punggol on Children's Day because according to her, it would be a crime if we didn't celebrate it with her :P.
Thanks to my friend's recommendation, we found out that they carry bowling balls that were just 5 pounds, making them very suitable for children. Plus they have the most adorable games to keep score where you get to "dress" your monster.
There were other variation of game scores but we were happy with this and any thing that makes the little one tick. Oh but I gotta add that Sophie had muscle aches the next day and asked for massages, so go easy  on the bowling.
Besides bowling, you can also take the kids to Splash @ Kidz Amaze, an indoor water playground where water play can happen rain or shine. Or how about karaoke at Manekineko, where you may just discover your kid's singing prowess.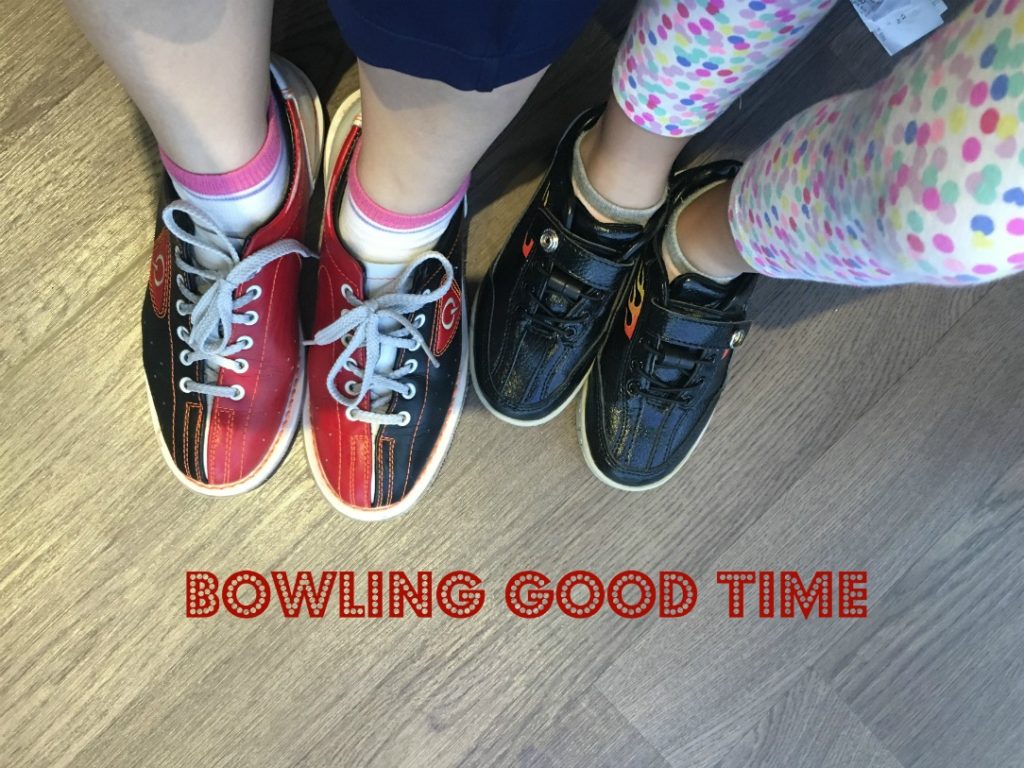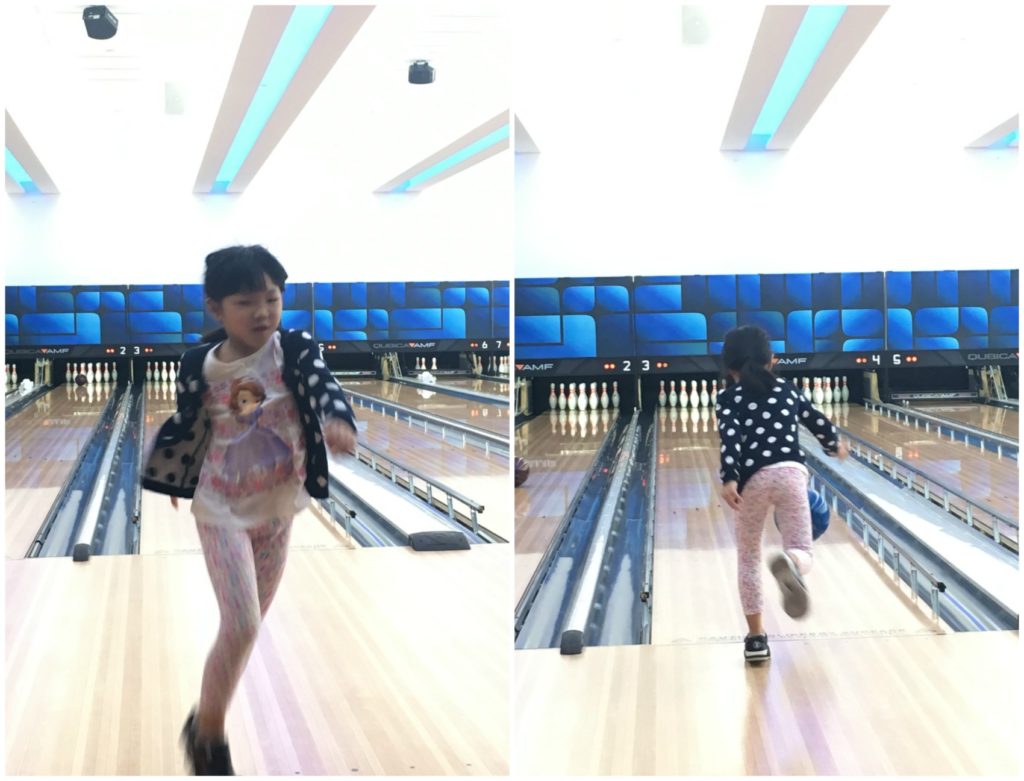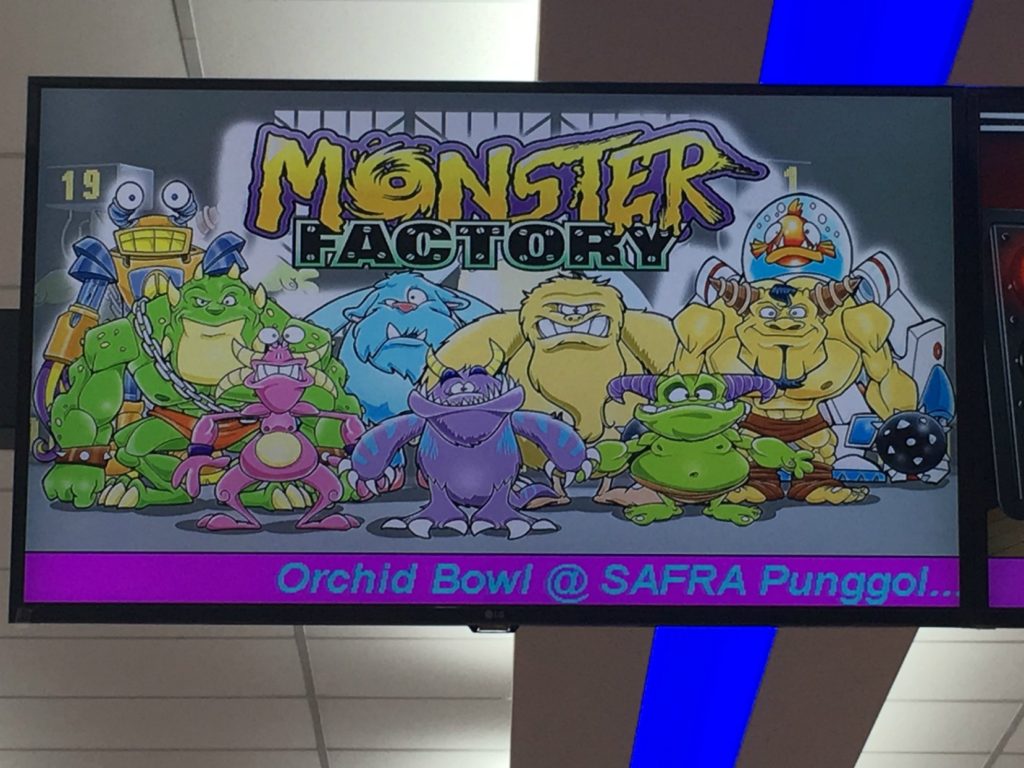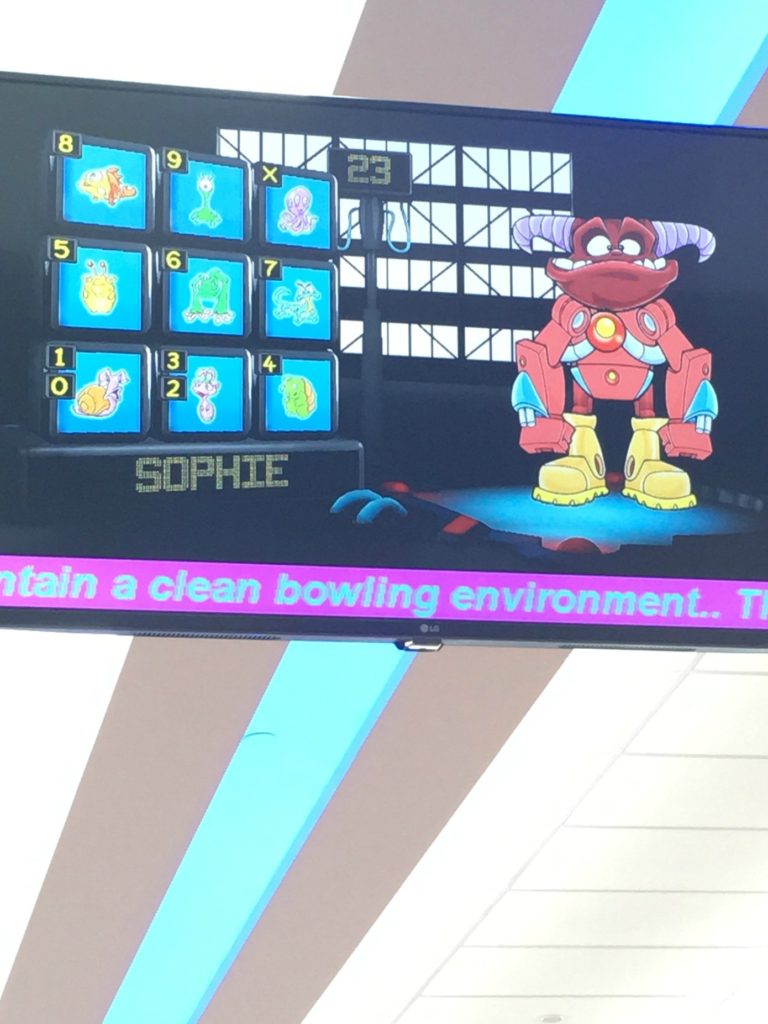 Another time, I took these two on the Circle Line to hunt for tape art at Sixth Avenue. It's a part of Singapore that we rarely venture to but I'm glad they were game for a little adventure and even obliged with lots of hilarious poses which I shall not embarrass them with on the blog.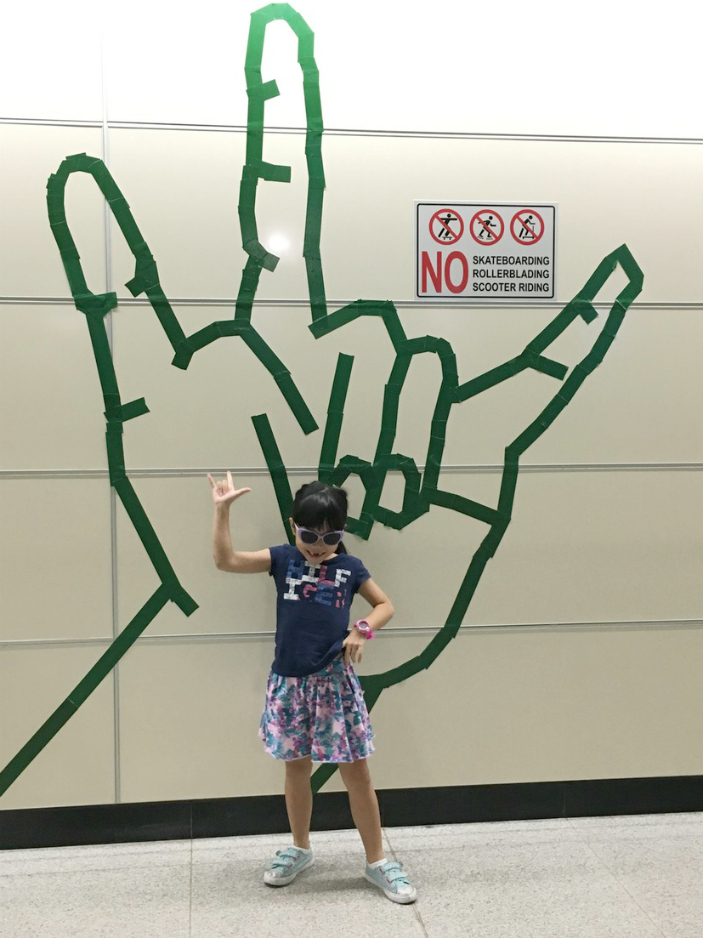 As for this week, she'll be mostly at grandma's place but I've made plans to take her to KidZania with some friends and I hope she enjoys it since she didn't have any company on her first visit.
The best childhood memories I had, were the moments when my parents were there
I hope that all these little seemingly small thing  creates the best kind of childhood memories for Sophie, one that held her hand when she learnt to skate, one that cheered her when she first bowled, one that had bedtime stories told by mummy, one that had crazy awesome prata tower with her, one that laughed with her, cried with her and most importantly, one where I was right there for her.
Tagged: family friendly activities, family friendly activities in Singapore, memories, Parenting, school holiday ideas