Some friends have been asking why we've been going to Johor Bahru (JB) so often.
Besides the strong S$ that is in our favour, another reason is the door to door transportation ever since we got a driver's contact from a friend for a return trip of $150. This worked out well for us since we've sold our car and we get to avoid the frustrating long jam at the causeway.
On our recent trip last month, we decided to take the Shuttle Tebrau, which is is operated by Malaysia's Keretapi Tanah Melayu (KTM) and to my utmost surprise, it takes only a grand total of 5 minutes!
Yes, you heard me right. Just 5 minutes from Singapore to JB.
No more frustrating traffic jams at the checkpoints and causeways where you have to deal with another, Mummy, are we there yet?!
Well, how did the journey go? Here's our experience on how the train ride went from Singapore to JB in 5 minutes by the KTM Shuttle.
Tickets for the KTM Shuttle
Tickets for the KTM Shuttle can be bought online. And because we were planning to get tickets for a Friday morning, we had to purchase them one month in advance online, here.
Alternatively, you can also purchase your tickets directly at the KTM office at the Woodlands Train Checkpoint building.  But do note that if you're planning to take the train on a weekend, chances are you probably may not get tickets.
I've heard that since the shuttle service opened, it's been popular to commuters who need to make their daily commute from Singapore to JB which is faster than the bus which can take anything from half an hour to 2 hours.
TIP: If you're planning to take the train to JB during the school holidays or long weekends, so book it one month in advance.
Train schedule 
Train Schedule Woodlands to JB: 8:00am, 10:00am, 1:30pm, 4:30pm, 6:00pm, 6:45pm, 8:00pm, 8:45pm, 10:00pm and 11:15pm
JB to Woodlands: 5:30am, 6:00am, 6:30am, 7:00am, 8:30am,  9:00am, 12:30pm, 3:30pm, 5:00pm, 7:00pm, 9:00pm and 10:15pm
We choose the 10am train as the timing would be just nice for us to drop our luggage at the hotel and head out for lunch. Just in case you're wondering, we stayed at Doubletree by Hilton which is close to JB Sentral and just across Komtar Mall and a mere 5 minutes walk away from City Square Mall.
We've been staying there on our past few visits and have enjoyed our stay very much. Their pool and gym facilities are great and this time we even got upgraded with access to the Executive Lounge.
Comparing ticket prices
Tickets for KTM – $5  from Singapore to JB and $5 from JB to Singapore.
Tickets for bus – $2 from Singapore to JB
Hired car – $150 return trip from Singapore to JB
The marked savings we enjoyed on our transport means more shopping for my JB trip. More assessment story books for Sophie from Popular!
READ ALSO: Getting to Johor Bahru from Singapore by Bus
Journey to JB on the KTM Shuttle
The KTM has a very strict no photography policy and we saw multiple notices that photography is prohibited. We didn't want to risk flouting any rules so no photos on the blog to walk you through the experience.
To get to the Woodlands Train Checkpoint, we took an Uber from our home as we had luggage with us. It's recommended that you arrive at Woodlands checkpoint 30 mins before your designated boarding time.
There was a jam due to heavy traffic in the morning and we nearly wanted to get off the cab and get there by foot. Thankfully, we still had 10 minutes before boarding and the queue moved pretty fast after a short wait.
After we presented our tickets and passport for boarding, we had to go through immigration for both Singapore and Malaysia as well as Customs at Woodlands Train Checkpoint. This is how they speed up the clearance for passengers on the KTM so you don't have to repeat it once you're in JB.
There were about 5 lanes opened and we were onto the train platform in about 20 minutes. I also found out from the officer that Sophie can start using the automated line after she turns 7 years old, so I'm definitely making a new passport for her soon.It's all free seating but if you want to get out of the train fast, then go for the middle cabin.
On our journey there, our cabin was the 'older' and more run down section and the seats looked rather shabby. Which gives it a very retro and nostalgic vibe. I'm just thankful that the train ride is no more than 5 minutes.
Thankfully on our journey back, we managed to get seats in the revamped section of the train which didn't look so grubby. Anyway, photos are okay inside the train so we decided to snap some photos while waiting for the rest of the passengers to board.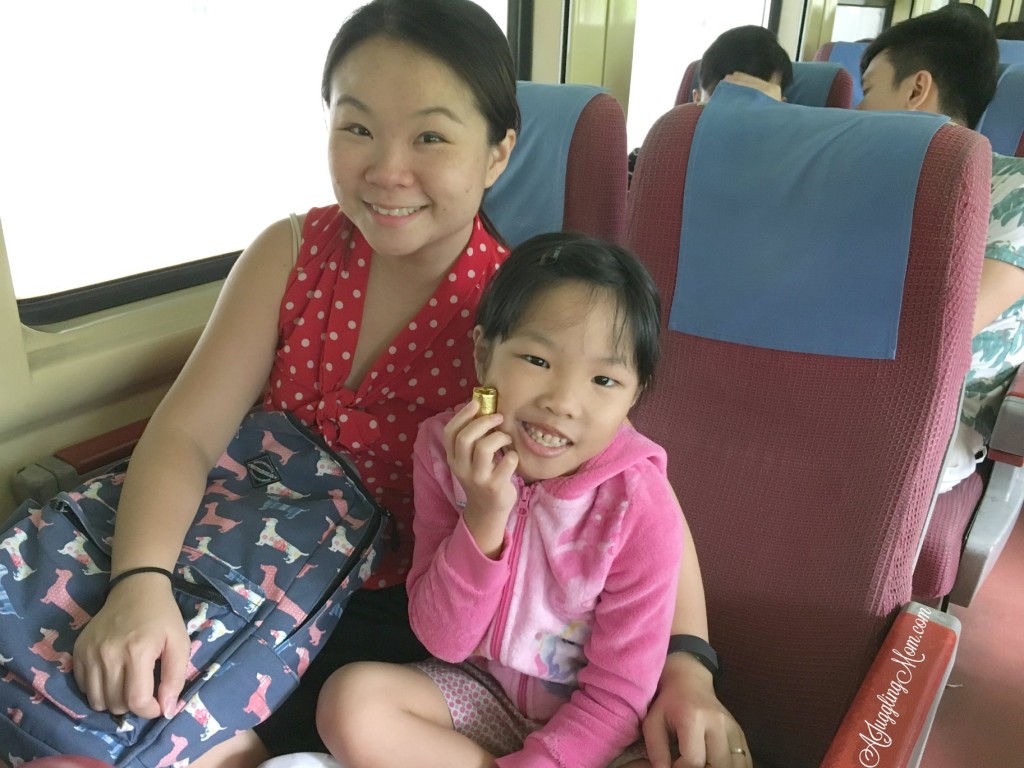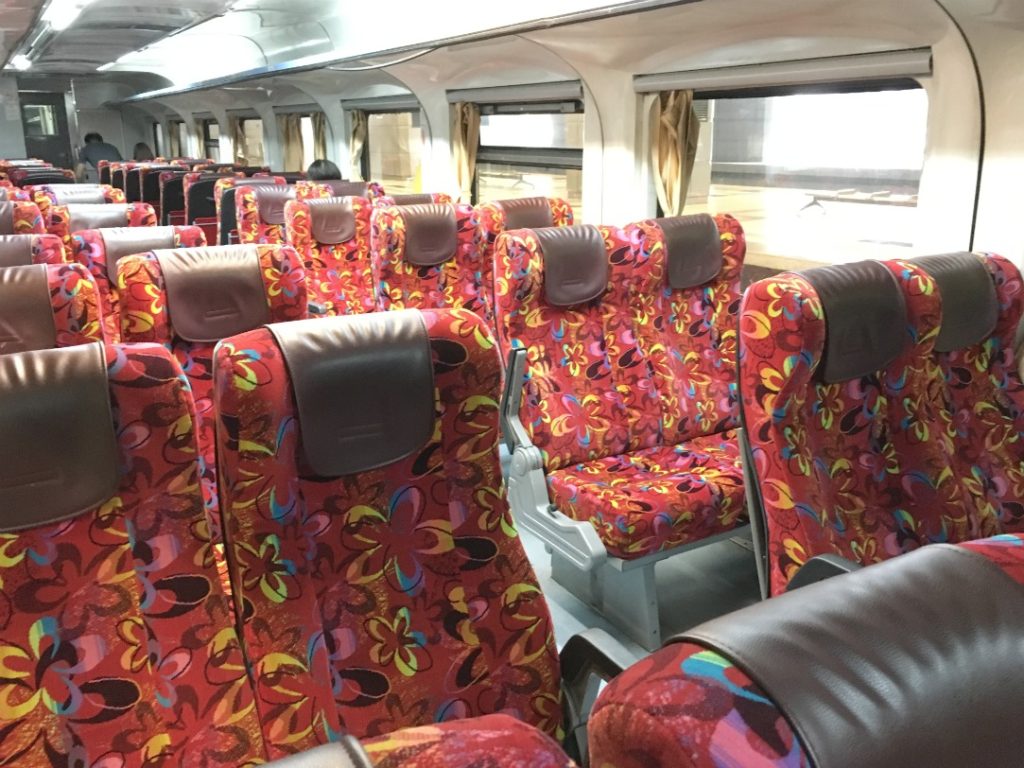 As promised, we arrived in JB Sentral in 5 minutes without any long jams. Overall we were satisfied by the pleasant journey via the KTM Shuttle and would definitely take it again especially if we plan to put up at Doubletree by Hilton given the proximity to the train station.
Anyway the reason for us taking a trip up this time was to celebrate Sophie's 7th birthday. But the poor birthday girl fell ill on the first night and we didn't go to many places which we planned.
 Thankfully, the little tropper was still in good spirits and we managed to go to the malls where she got to buy more Geronimo Stilton storybooks where it was going at a good discount at Harris bookshop's relocation sale in Jusco Tebrau City Shopping Center.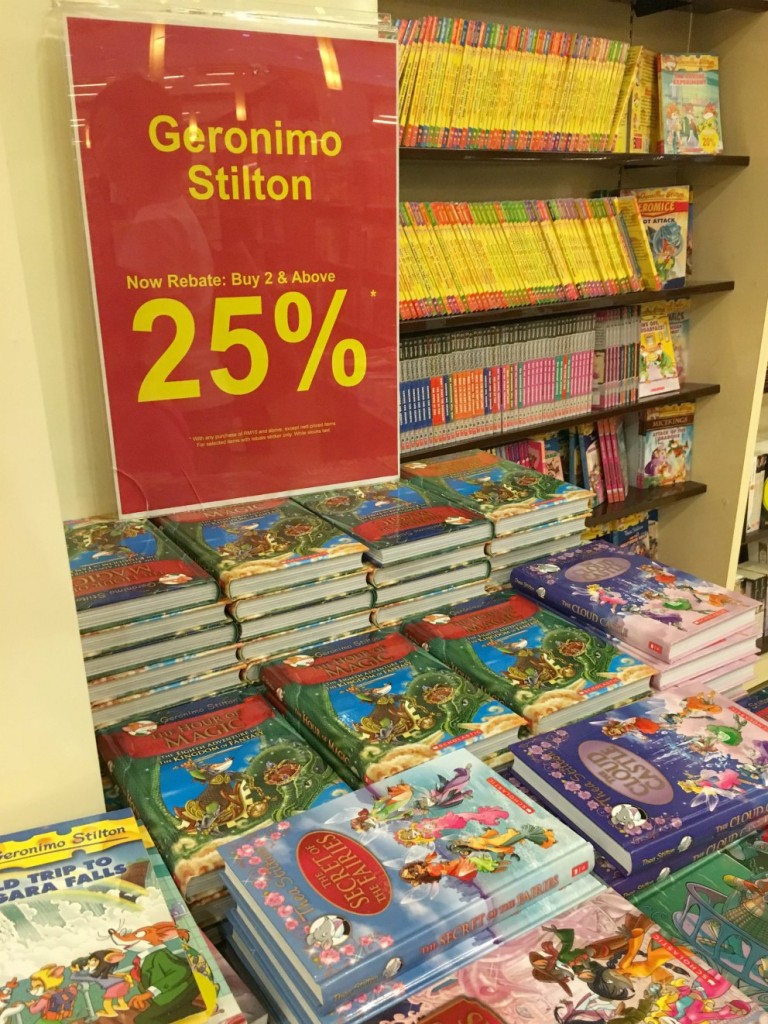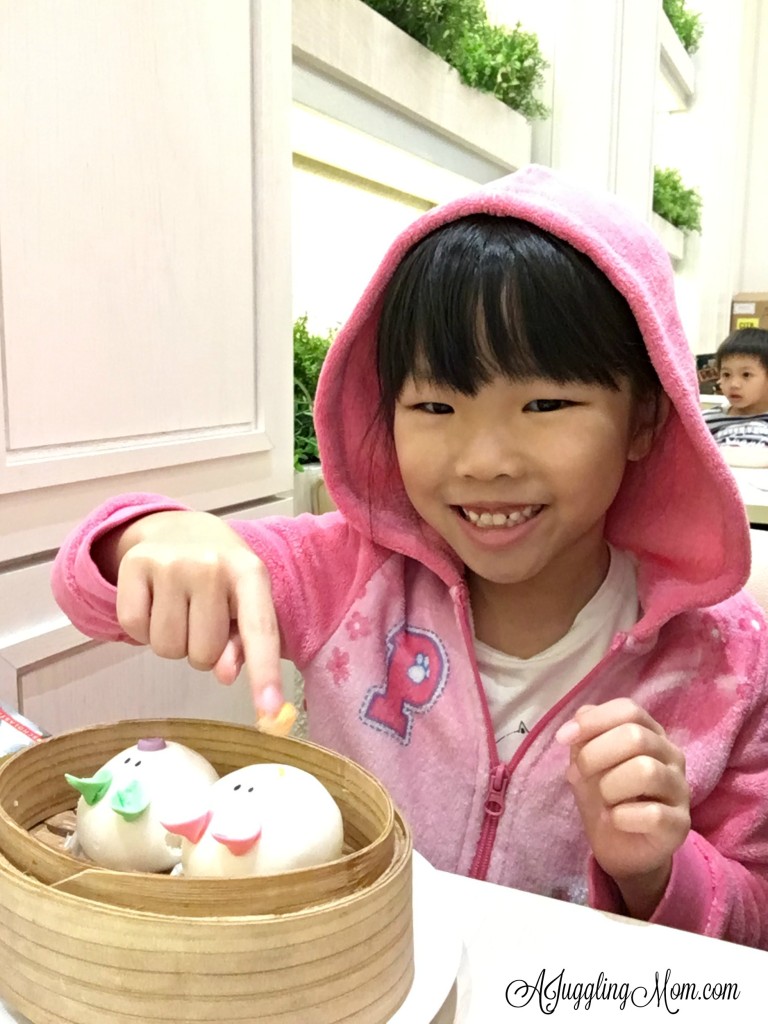 If you're heading to JB, don't miss these posts where I share some of my shopping finds and places to go cafe hopping across the causeway as well.
Where to Stay
Enjoyed reading this post? Do like my 
Facebook page
to get more family friendly travel updates. You can also follow me on Instagram (@ajugglingmom) for more travel and parenting posts.
Tagged: family friendly, JB, Johor Bahru, Road trip