Located at Blk 555 Ang Mo Kio Ave 10, Kuai San Dian Xin ($1.30 点心) is a 24-hour Dim Sum coffeeshop store that prides itself in selling incredibly priced dim sum at $1.30! I learnt about this gem after it was featured in Eatbook. and brought Sophie and my mum there for lunch yesterday.
My mum who's the queen of bargain was super impressed that I've reached auntie level like her in scouting out a good deal. She even pointed out the online coverage by food bloggers, Miss Tam Chiak and Seth Lui.
The 24 hour outlet at AMK is their 3rd location and you can also find them at Woodlands and Jurong East. Good for you Westies!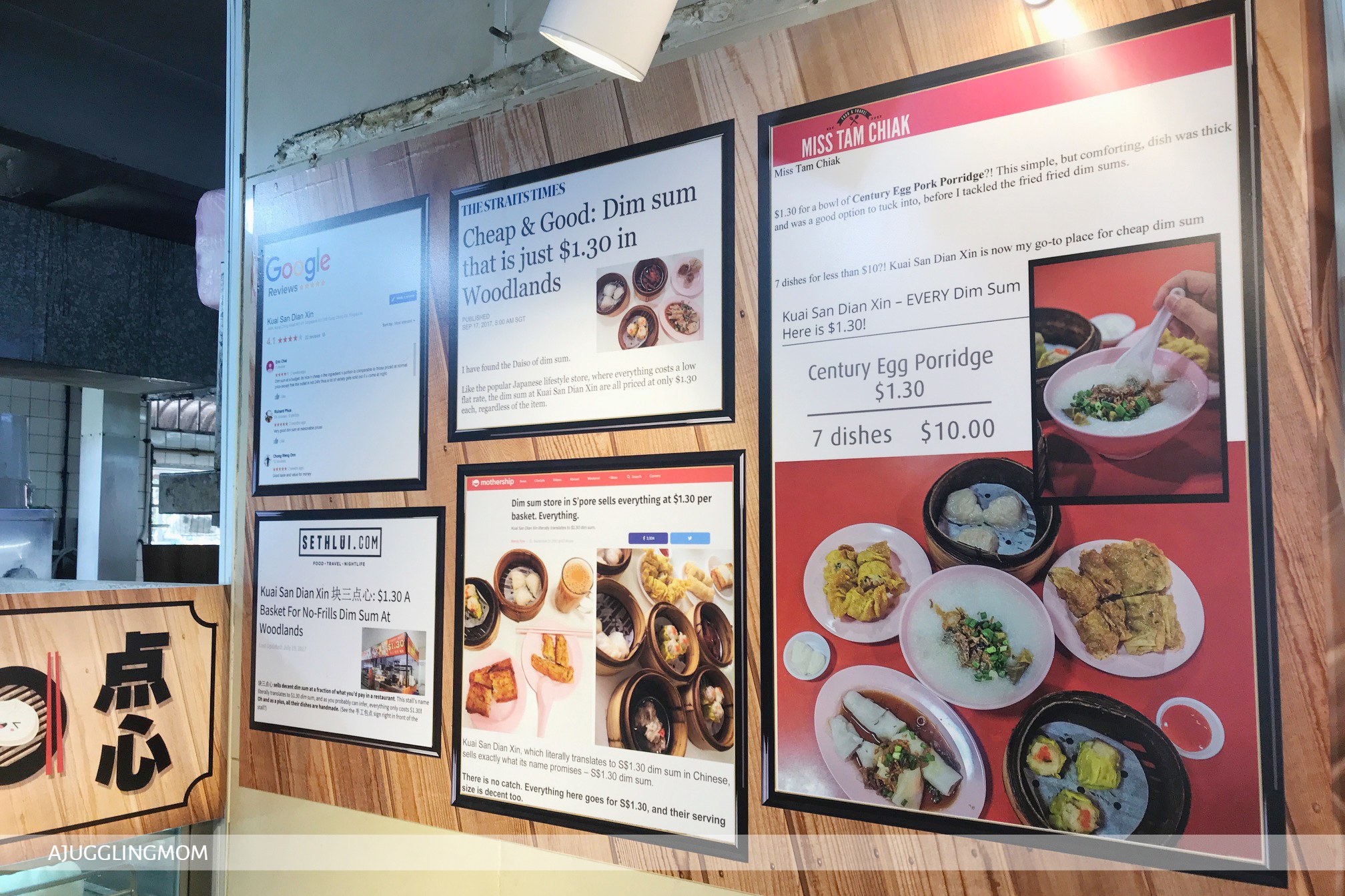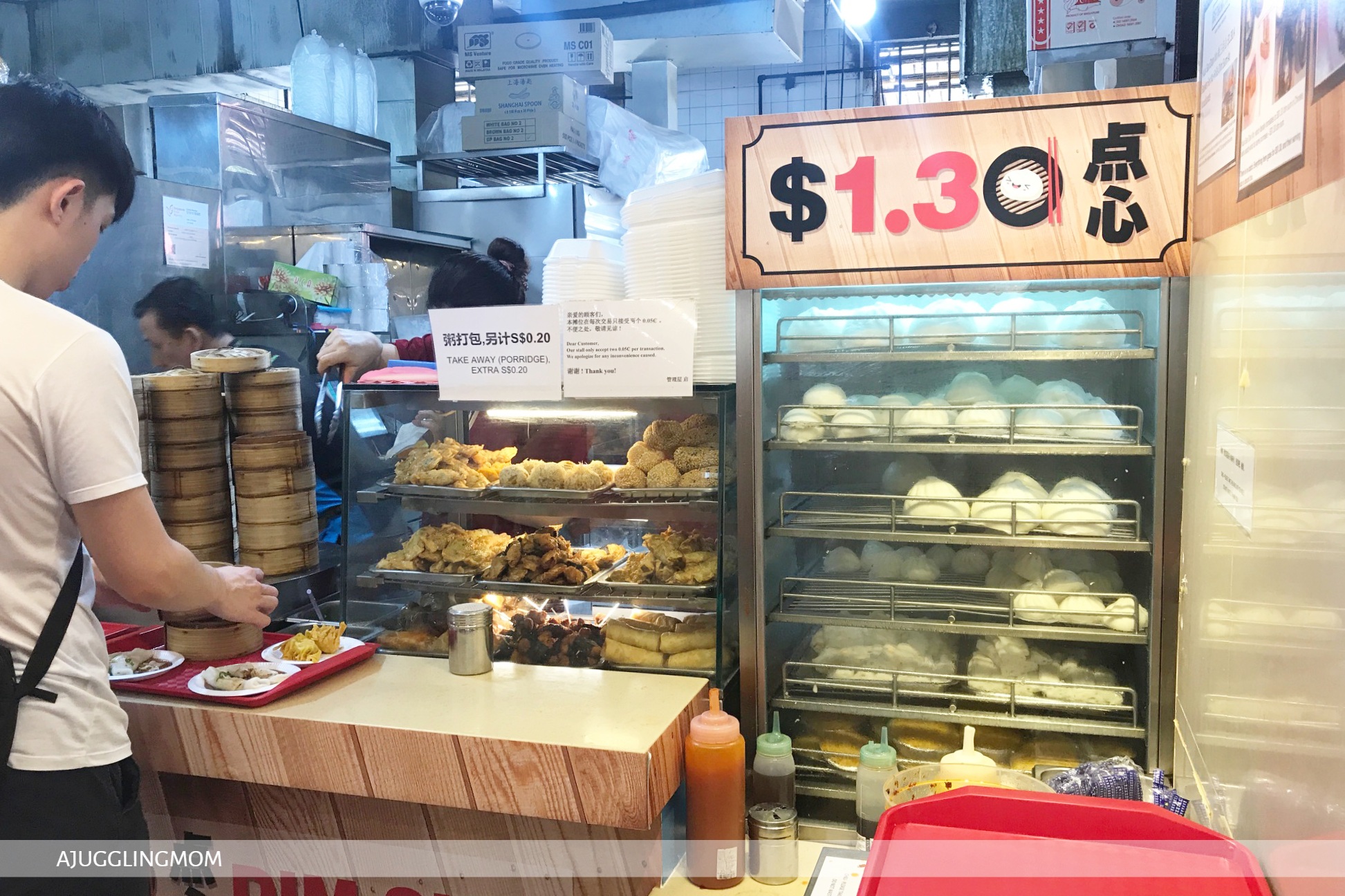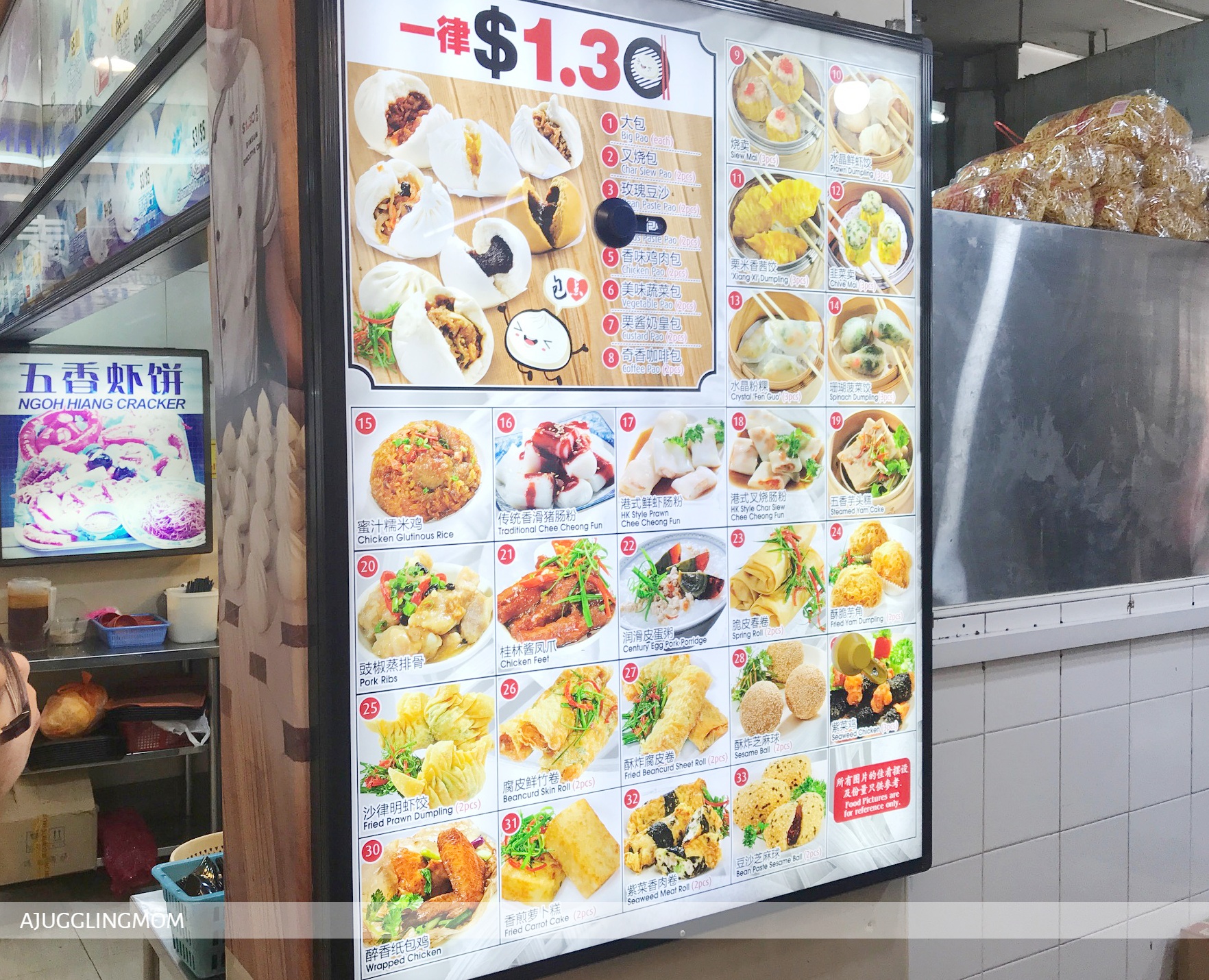 When we got there at 1pm on a Thursday afternoon, there was a short queue of 5 people. I heard the queue gets pretty long on weekends, so be prepared to wait.
From a menu of 33 items, we ordered 10 dishes, totaling to only $13.10! What a steal!
I'm sure you want to know if they taste good and here are my recommendations.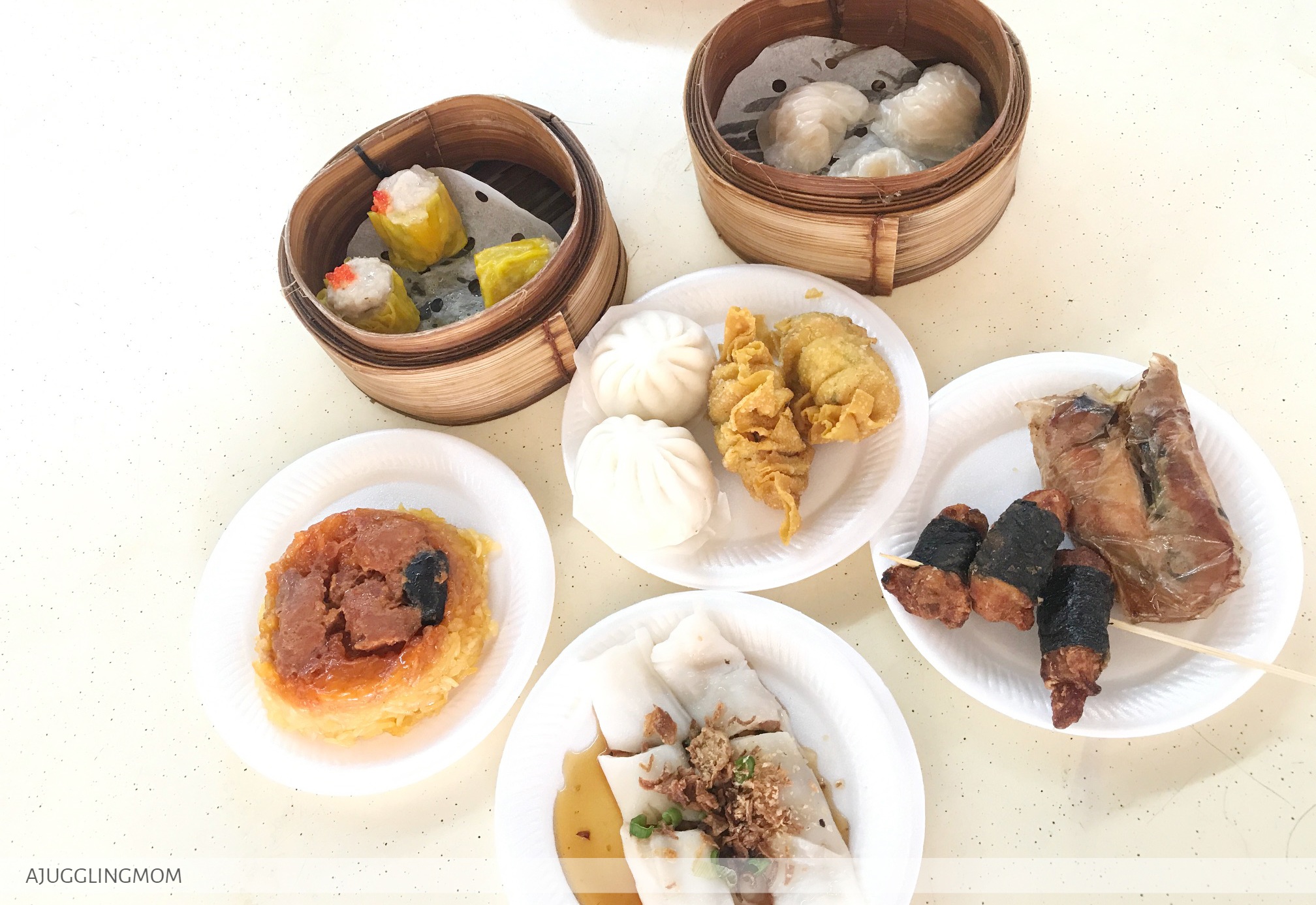 Fried Prawn Dumpling – The prawn meat is pretty substantial given its price and they were fried to perfection! A dish I'll surely reorder.
Char Siew Bao – very mild BBQ marinate for the mini-sized char siew baos. But hey, it's always a hit with kids and Sophie got me to reorder this for her. There were also other buns like coffee, lotus paste and  custard baos.
Prawn Dumpling and Siew Mai – very good mouthful of prawn and meat respectively for these two dim sum staples.The meat and prawn filling were well seasoned but I find the skin of the prawn dumpling too chewy for my liking.
HK Style Char Siew Chee Cheong Fun – very decent amount of char siew rolled in silky soft chee cheong fun.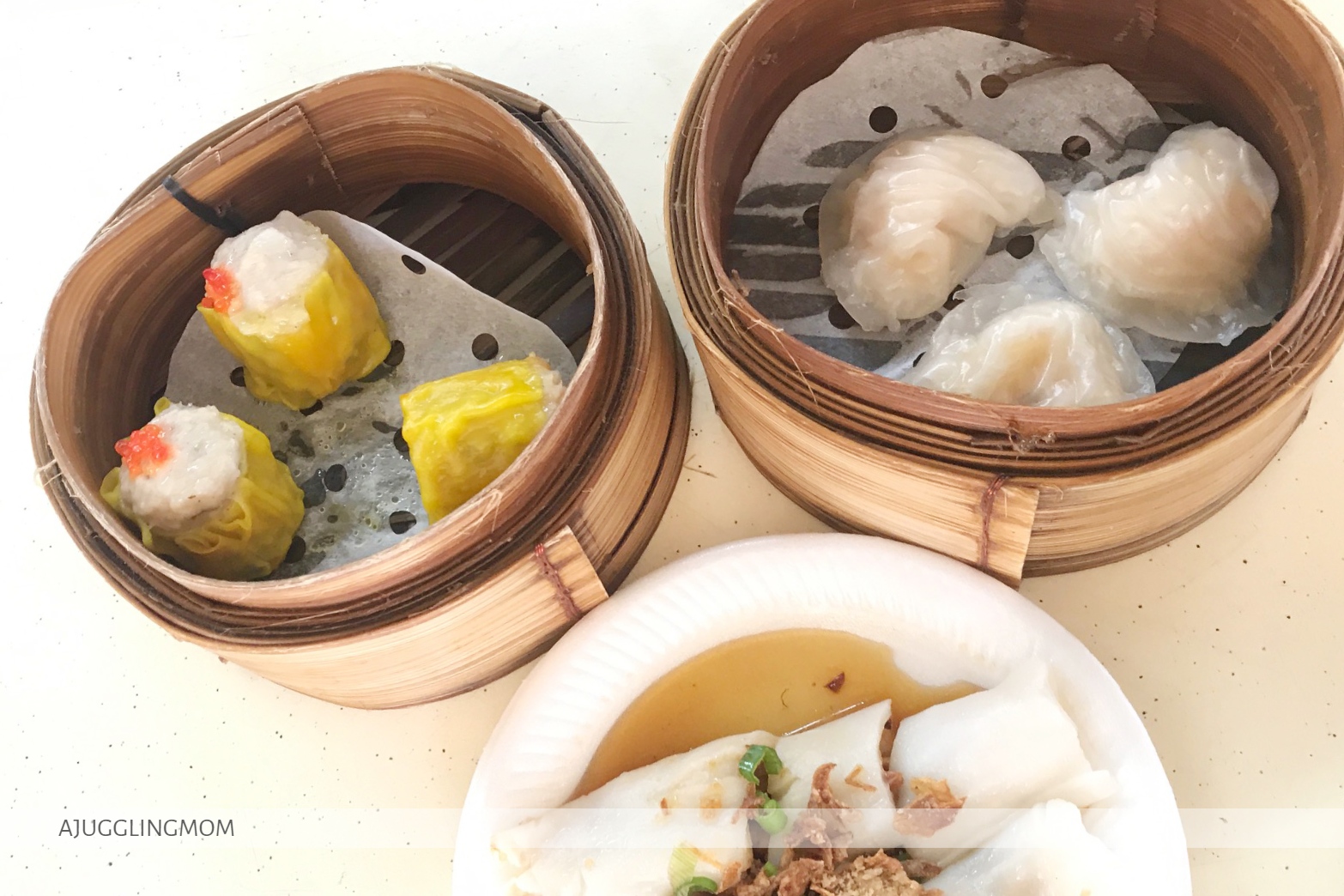 Chicken Glutinous Rice- The meat was well marinated with a piece of mushroom. Portion was big but the rice was lackluster in flavour.
Chicken Feet – I'm not a fan of this exotic delicacy but my mum said that it had the restaurant quality.
Wrapped Chicken– two pieces of nicely marinated chicken meat but a tad too dry. I had a hard time peeling the meat off the paper too.
Beacurd Skin Roll – this is another of my favourite as the skin was so crispy and the fillings were savory and juicy.
Even though, there were some misses the overall experience at $1.30 Dim Sum was pretty good. And for $1.30 per dish, it's a bargain that all Singaporean foodies will love.
Kuai San Dian Xin $1.30 点心
Address: Blk 555 Ang Mo Kio Ave 10, Singapore 560555
Opening hours: 24 hours
Facebook: $1.30 Dim Sum