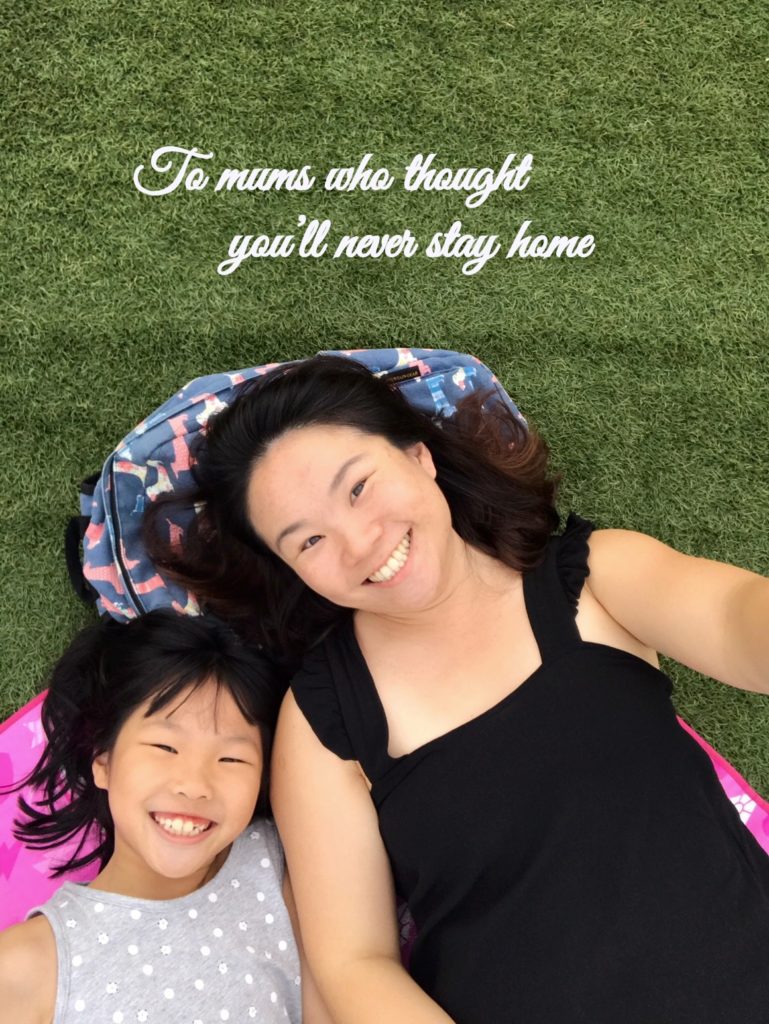 Where and how do I even begin? I guess the title of the post gives you a pretty good hint.
After my recent operation in late April, I've been asked when I'm returning to work now that I'm well on the mend. In not so many words, the brief answer is, I'm taking a break.
A career break.
I'm certainly no Tai Tai ( a Chinese colloquial term for a wealthy married woman who doesn't have to work and goes for high tea in her perfectly manicured nails) at least not in the conventional definition of a lady of leisure. But hubby and I decided that I will stop working and focus on my family for this season of life.
Transiting from a FTWM to a SAHM
To be honest, staying home was the furthest thought on my mind when the year began as I was switching to a new job. A new career which I was looking forward to as it was a new role in a different industry with an expanded responsibility that was going to stretch me. It ticked all the boxes for a shiny career prospect but things turned out very differently from expectations.
Besides close friends who knew what happened, I wasn't prepared to tell others that I've quit without a job after completing my month probation in March as I was afraid of being judged. I was worried that critics would sneer that I wasn't made of stronger stuff to pull off this new role and the challenges faced especially after I penned this post about making a career switch for mums.
But for someone who's soon approaching my 40s, my instincts told me that it's far better to cut losses now, and change the course I'm on than to continue on a path that wasn't heading where I want, especially when I was feeling dissatisfied and unhappy.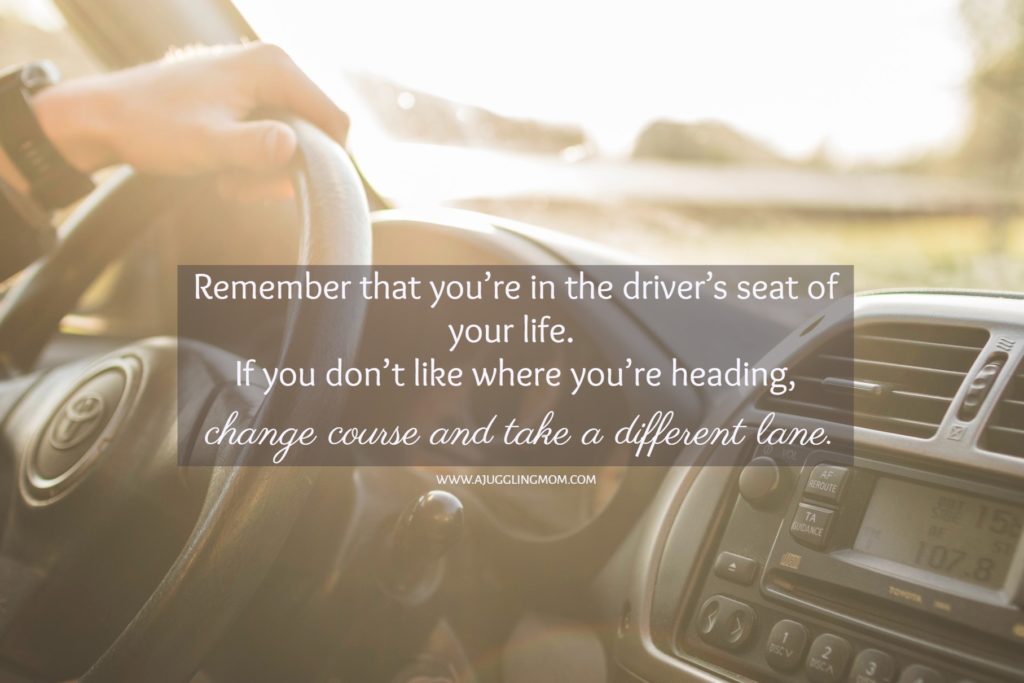 It may be crystal clear now but back then, I recalled feeling a sense of shame when I was contemplating throwing in the towel because it was uncharacteristic of me to quit so easily. I began questioning myself, my abilities and where my grit and resilience vanished went when I needed them the most. to the point that I was having sleepless nights and bordering on depression as I often came home from work feeling feeling so lousy about myself. I had to remind myself that the job was a bad fit and I shouldn't allow others perception of my decision to affect what I value and chose in life.
In one particular conversations with a close and wise friend, her words gave me courage to do what was best for me. She said, that there is absolutely no shame if I walk away from this role especially when I know this is not going to work out in the long run.
And so I did.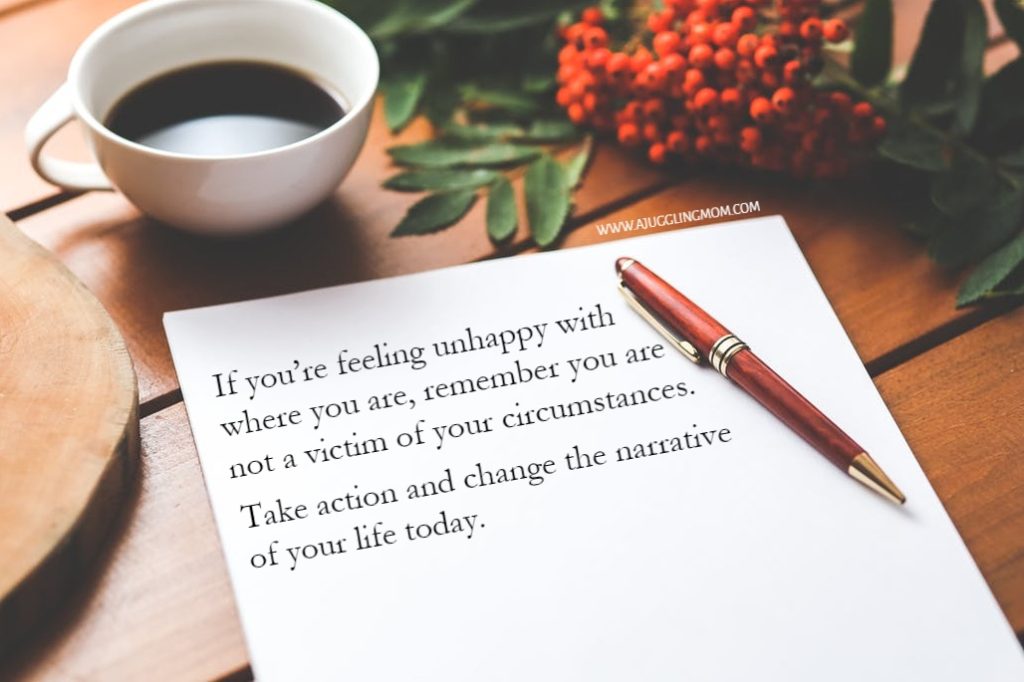 I'm well aware that my choice to stop working is a privilege in itself because not every household can go from a dual income to a single income family. It was a calculated move in all sense of the word and I'm extremely blessed to have Alexis's support and understanding which greatly eased my guilt when it seemed like I was dropping the ball at the peak of our working lives. I'm glad we're aligned on how we define "success" for our family and it's certainly not based on the type of house we live in, the car we drive (wait, what car?) or exotic holiday destinations we take every year.
After my recent op, it further cemented our decision for me to take time off and focus on myself and my family. The operation happened in a whirlwind and one that had my heart aching and emotionally tired.
During a routine check up, my gynae was alarmed by 2 newly discovered cysts and was worried that they may be cancerous as they were growing rapidly. I was made to do a MRI the next day and was on standby for an operation to have them removed. Though the result was benign, the surgery was arranged swiftly as my gynae didn't want any unnecessary risks of the cysts rupturing. But in the process, both my fallopian tubes had to be removed as they were entwined with the cysts.
What this means is that I will no longer be able to conceive naturally and she advocated going for IVF quickly if we intend to have more children.
Being there for your growing up years
With Sophie turning 9 this year, we have made peace that she will likely be our only child. But hearing those words again was like reopening old wounds as we've been trying for years. I was an emotional wreak for weeks and prayed for God to grant me peace even though I may not see the full picture as He sees.
This made us cherish Sophie all the more and she's also the reason why I'll not return to work so soon as I embrace my new role as a stay home mum to spend more time with her before her teenage years. Will I return to work sooner? I guess one should never be too quick to say never.
For now, this juggling mum has got less to juggle as I drop my "work ball" and focus on my family and myself for this season in life.
If you've transited from being a working mum to a stay home mum, I'll love to hear your experience and now I understand why being a SAHM can be a lonely journey. And if you've any tips on how to stay sane and relevant as a SAHM, I'll love to hear from you too.
Enjoyed reading this post? Do like my Facebook page to get more sharing on parenting. You can also follow me on Twitter (@Susankoh) or Instagram (@ajugglingmom) for travel and fun places to go with your family .
Tagged: stay home mum