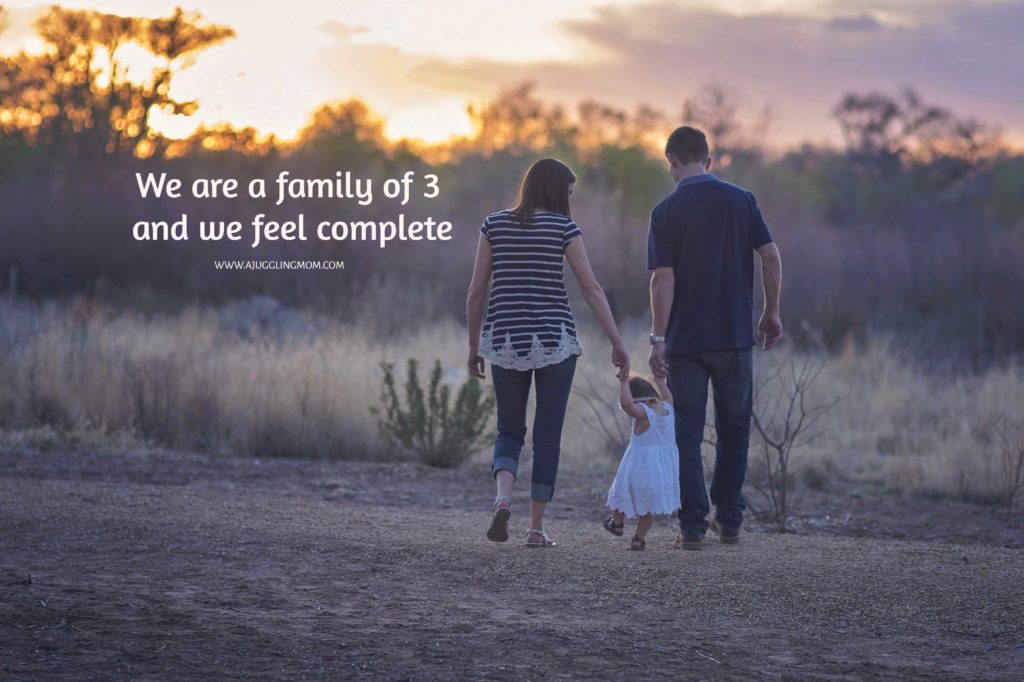 This post on being a mum of one has been sitting in my draft folder for a while. I've always struggled to finish it because part of me feels like once I hit the "publish" button it would be my final "conclusion" and I didn't want that to happen. However in the past few months, I've slowly grown to accept that Sophie will be our one and only and I'm finally at peace saying that we are contented to be a family of three. Back when I was having recurring fibroid issues, my gyane had suggested for me to remove my womb if we do not intend to have another child. It's a decision that I've been wrestling with as hubby and I are on different wavelengths about it. While he's very certain that we will settle for one, I've always struggled with feelings of inadequacy; that just because I'm a mum of one, I'm not mum enough.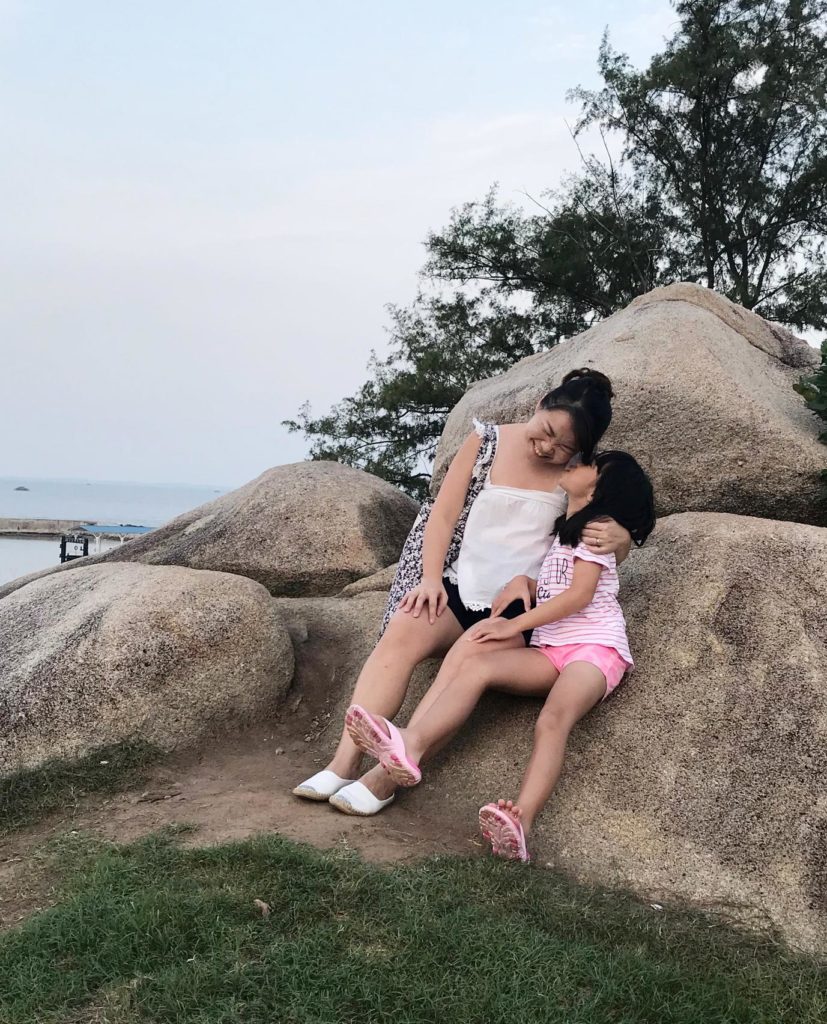 Stop shaming mums of one
It may sound ludicrous, but whenever I get comments like, "Oh you have JUST one?" It makes me feel that I'm less of a mum compared to other women who have kids outnumbering the adults. I'm sure you can also imagine the well-intended advice that have come my way about how having 2 kids, one boy and one girl, makes a family more complete. All these talk about Singapore's falling birth rate is sometimes not by choice but circumstances. And I especially cringe when speakers from the pulpit talk about being fruitful and multiply and singling couples who have one child like it's a sin… Though I don't get it as often now, but when I used to get questions about why don't we have a second child, I'm so tempted to be rude and snap back, "You think we didn't want?" and maybe have a mental breakdown in front of them just to get an apology for their rude insensitivity. This has of course never happened, though it is a very tempting thought just to shut them up. These days, I'm more chill when the same question gets posed and I'm aware some people really don't mean any harm.
Feeling secure in our decision
Before I reached this decision, I recalled feeling that dreaded sense of finality that was weighing on my decision before my next check-up with the gynae. Late into the night, I would google things like, regrets having one child, wished I had another child, and just cry my eye out as I read accounts of how other women have struggled with fertility issues, what they had to go through to get pregnant and their painful losses. But what made me feel encouraged is how only child love their small families of three and wouldn't change a thing in the world for their parents undivided attention and affection. READ ALSO: Remember, You Are Mum Enough Like all things, time slowly made things clearer and I have come to embrace that we will be a family of three and that's enough for us. Ultimately, we are aware how incredibly blessed we are with Sophie and having her in our lives is more than we could ask for and being a family of three has lots of perks too.
Perks of a small family
More time
Being a parent is tiring and hard work. It's a tough act trying to divide your time between two or more kids who demands your attention especially when they are younger. With one child, we get to spend more time with Sophie, with my husband and most importantly on myself, which is a win-win situation for everyone.
Less stress
Whenever I see mums who need to break up a quarrel or fight among their kids, I heaved a sigh of relief that I don't have to deal with that kind of drama in my home. With no one to fight or argue with Sophie, there is lesser chaos and everyone is in a better mood and I'm hoping that it slows down the white hair from appearing soon too.
More spontaneous moments
Remember how you used to be more spontaneous as a couple? Add children in the equation and when they are of varying ages, it's just tougher to go on spur of the moment suppers, movies or even a trip. And now that Sophie is already 9 years old, she's solely in charge of packing her own bag when we go out and that's one logistics out of the way.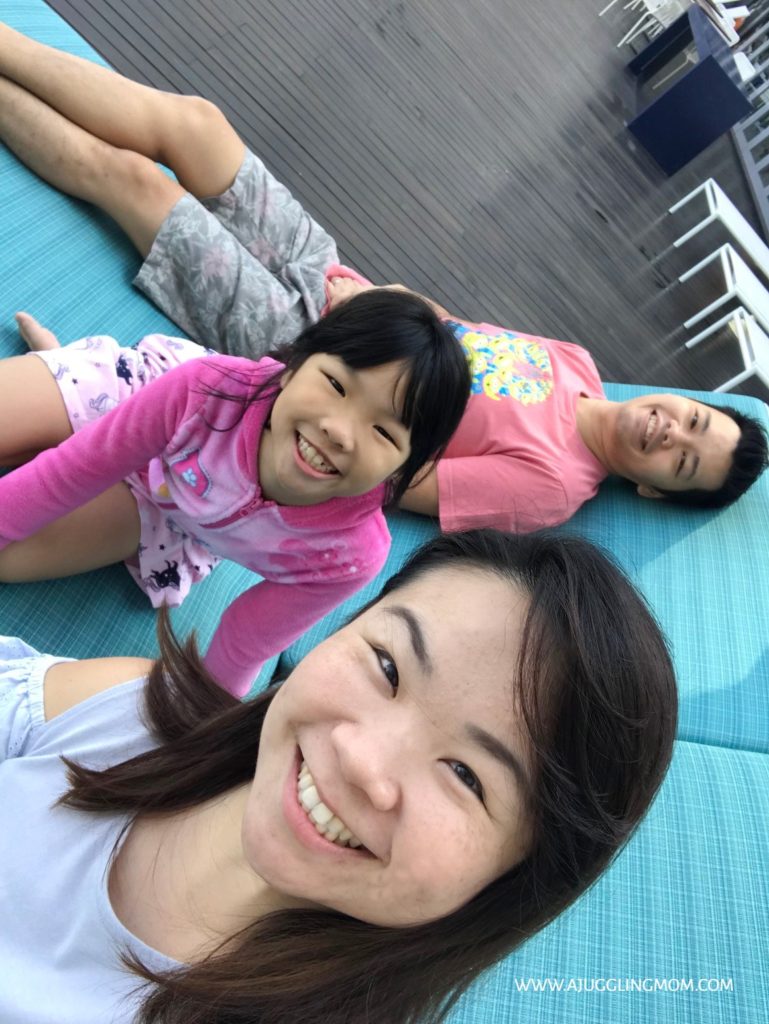 Nurture a closer bond
Although I was worried that Sophie will feel lonely as an only child, I can say with certainty that she and I share a very close and special bond. It's one part, natural but it's also what I've done to nurture this relationship from day one by being very involved and intentional in spending quality time with her. It's also my hope that she grows up, feeling one hundred percent assured that we've got her back and she'll always be our baby.
Lesser expenses
According to this study, it is estimates that the middle average cost of raising a child in Singapore till the child turns 20 years stands at S$360,000. With only one child, the financial responsibility certainly becomes more manageable which hopefully puts us in a better stead to reach our retirement (which is really not that far away). Of course, one can argue that you can choose cheaper alternatives to manage cost for a large family, but having one will always be less taxing financially compared to having more. As it's less taxing on our finances for our small family size, it also made it easier for me to stop working which I know many mums wished they could do. READ ALSO: To mums who thought you'll never be a stay home mum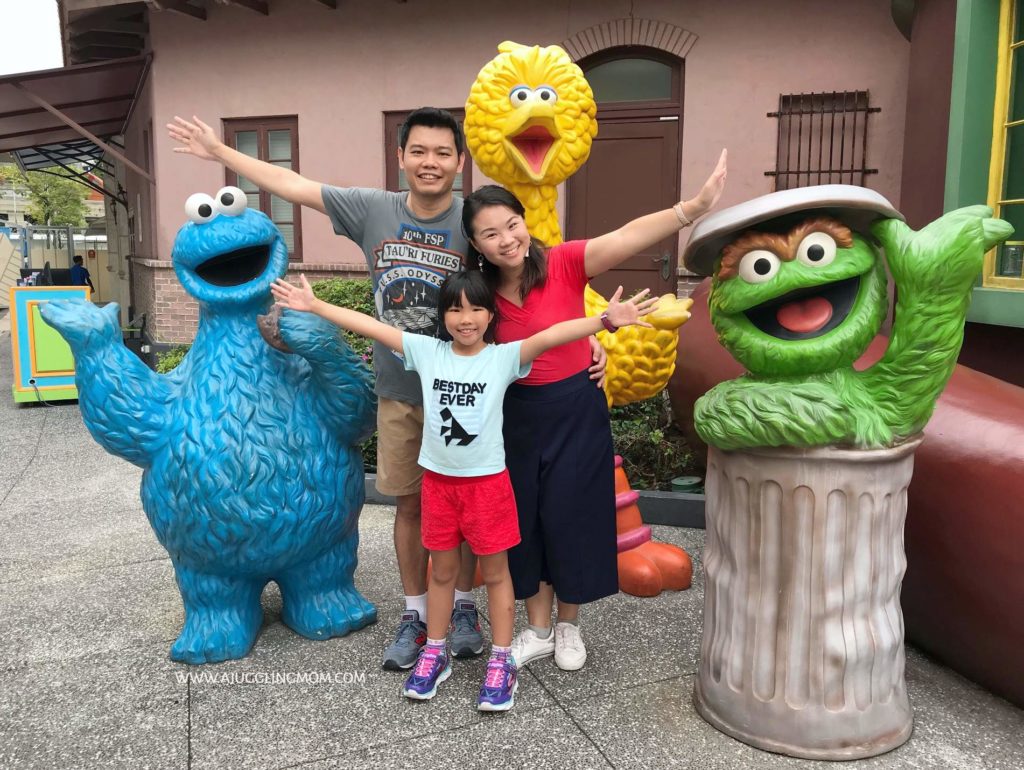 We are a family of 3 and we feel complete.
You don't owe anyone an explanation
If you're a mum of one, remember that you shouldn't feel pressured to have more kids if that's not what you plan for. You do not owe anyone an explanation for your family size choice and you are just as a mum as your girlfriends who popped 3 or 4.  Snuggle your child tonight and tell him or her how lucky you are to have them and they are more than enough too.
For the rest, remember that not every family chooses to have one child. Sometimes it's by circumstance and not choice and you should never make comments that might be rude and insensitive. Respect that small families can be just as happy and a family of 3 can also be complete for them.  
If you enjoyed this post, you may like these posts where I share my heart about parenting.
Enjoyed reading this post? Do like my Facebook page to get more sharing on parenting. You can also follow me on Instagram (@ajugglingmom) for travel and fun places to go with your family.