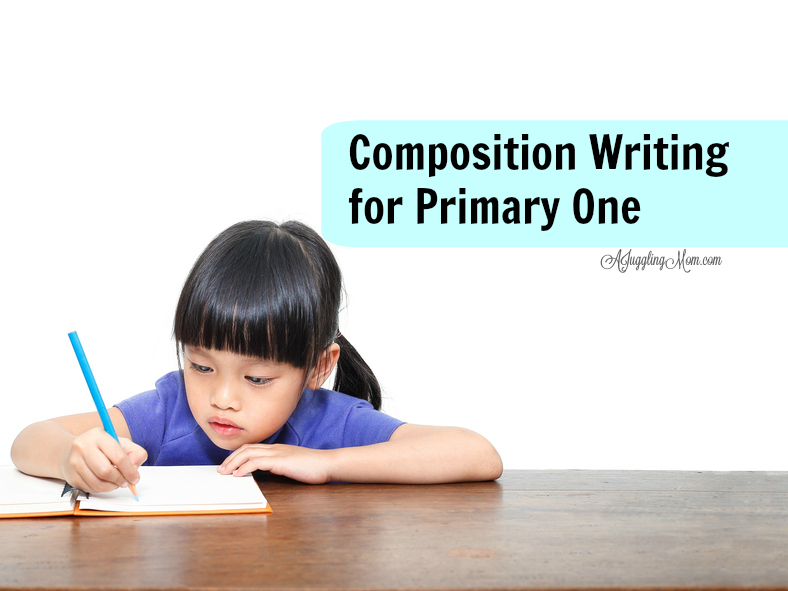 During the last Parent Teacher Meeting (PTM) before the June school holidays, Sophie's teacher encouraged us to get her started on writing to prepare her for composition. And if you're wondering, she's only in Primary One.
While her school has not launched into composition writing in Primary 1, they are slowly picking up the skills for it when they do journal writing and prepare for their show and tell which is graded.
From what I hear from friends with older kids, composition writing is something that can be tougher to teach as it involves so many different aspects of writing like how to write a story that's in line with the picture provided, how you structure a story, the use of vocabulary, if the story is coherent and how to make it a captivating and interesting read.
We all know that in order to write well, it's important to read and well as well. Thankfully this is an area we don't have to struggle with as Sophie is an avid reader since she was young.
READ ALSO: Primary One Diary – Resources for Chinese Oral
To help me guide Sophie in composition writing, I turned to my trusted bookshop and picked up these two Composition Writing resources for English and Chinese.
Besides the fact that these titles were on offer (who does't like discounts?), the content was well presented and gave a good introduction on how to get started on composition writing.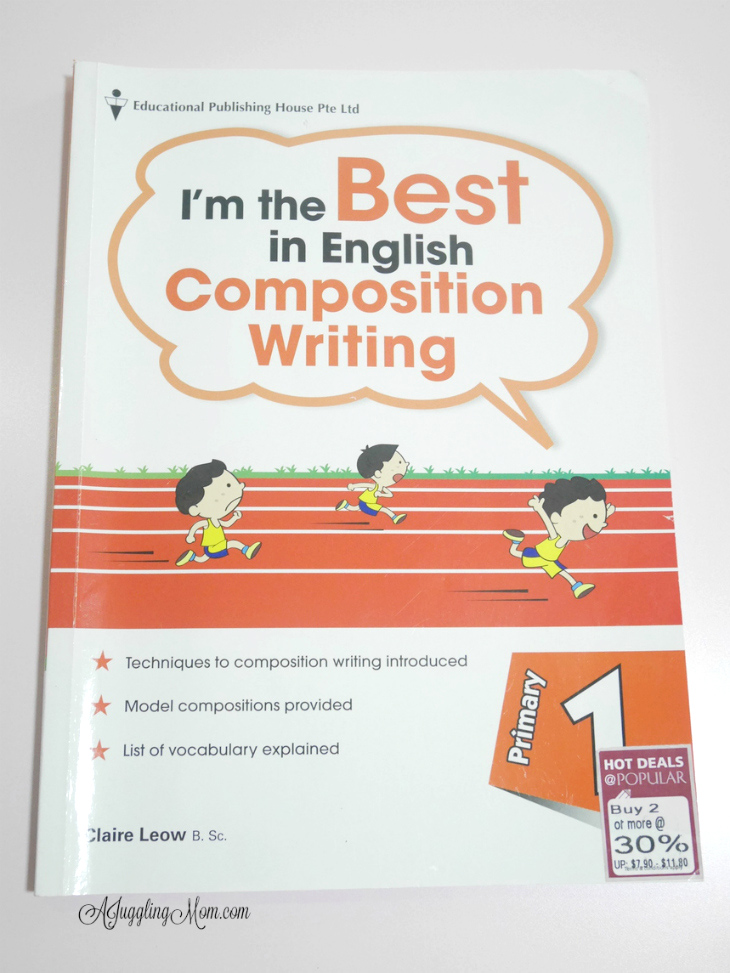 From Unit 1, they dished out helpful tips on how students can analysis pictures since they will first be tackling picture composition. The questions are a good guide on how students can frame the story if they don't have a clue on where to get started.
They also cover key areas like the structure of a composition with an introduction, body and conclusion so that students can organise their thoughts instead of jumping all over the place.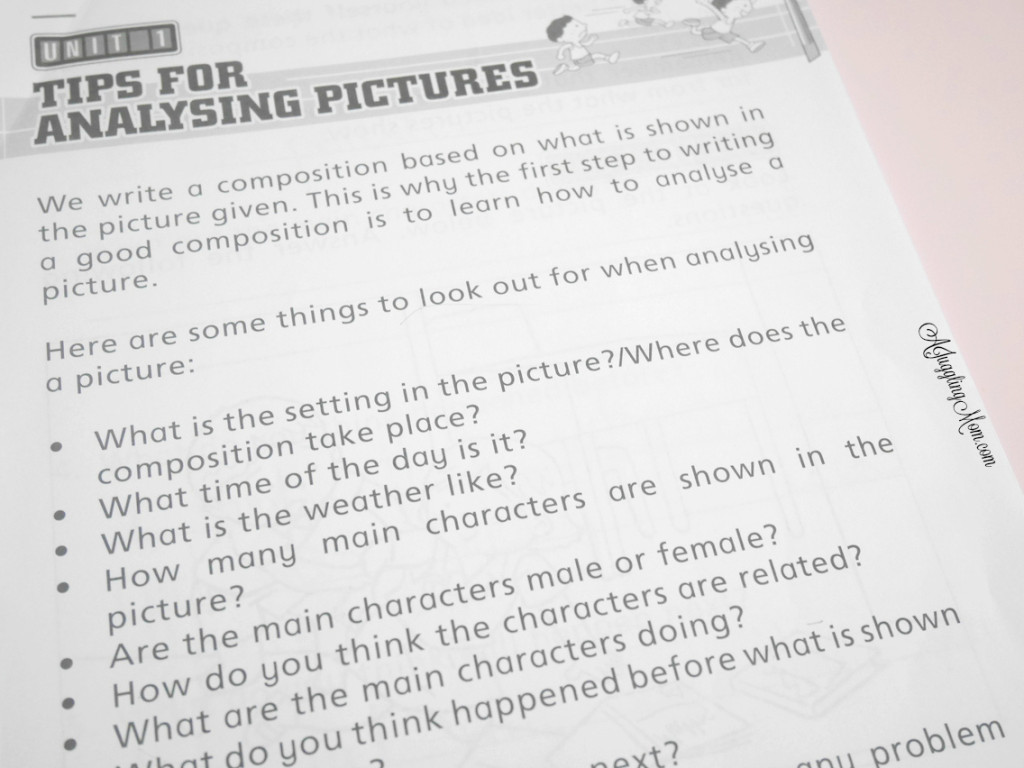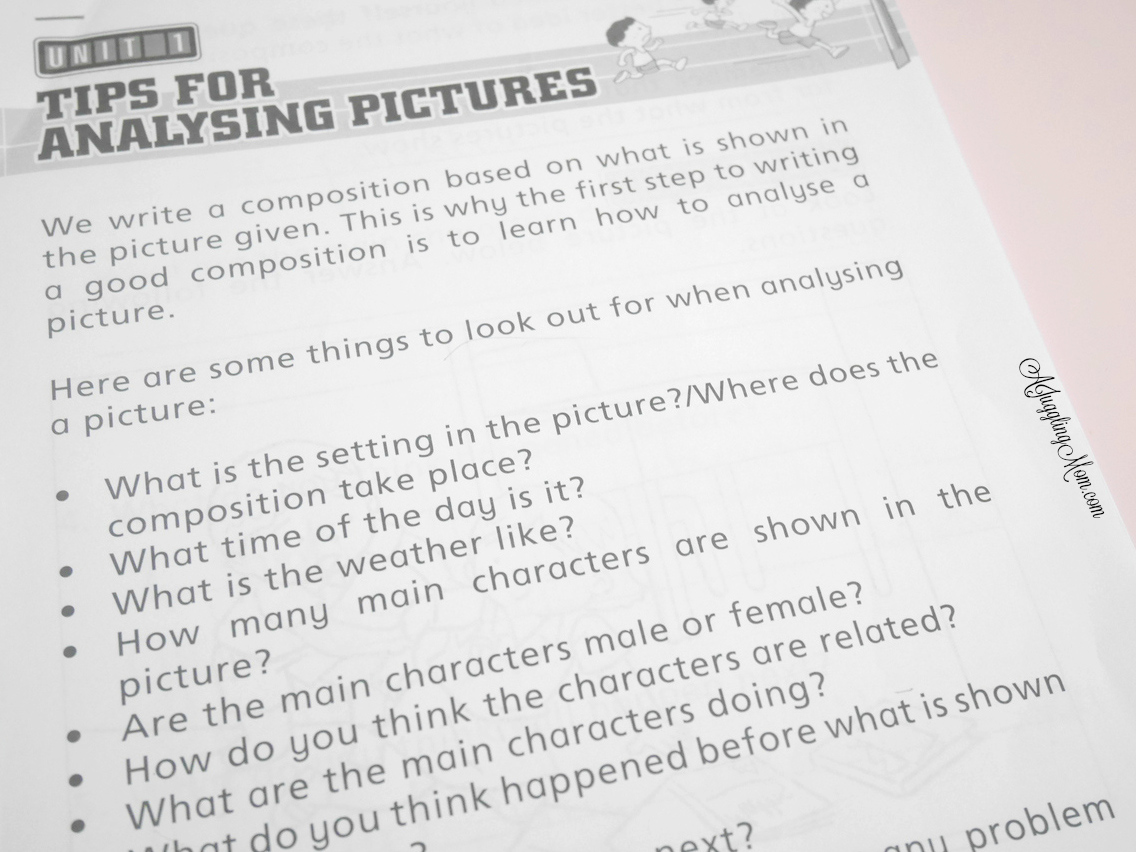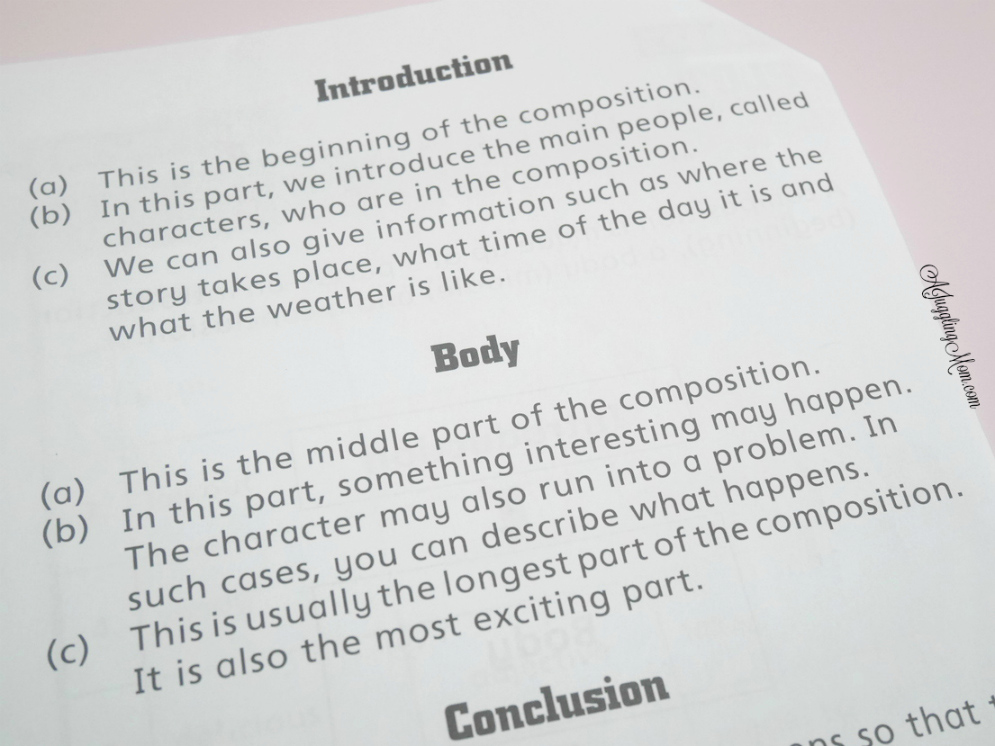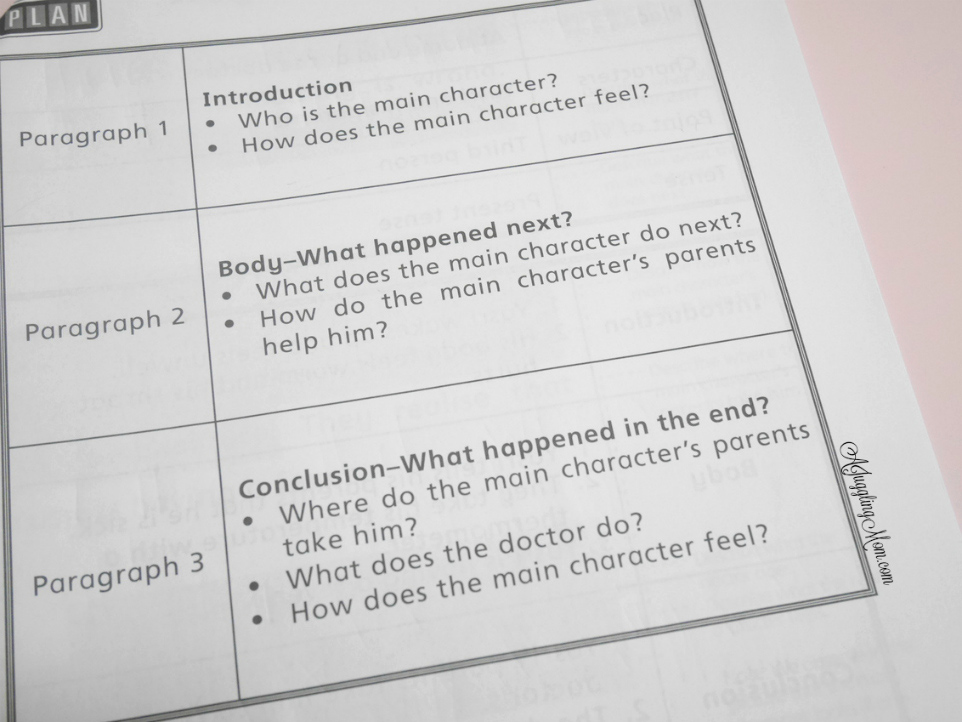 Similar to how I teach Sophie to use the 5W and 1H for preparing her show and tell and oral, here questions like who is the main character and how does he feel, helps the students to picture what is happening in the picture and draw their own conclusions.
As the chapters progress, there are exercises to do with a given picture as well as helping words so that the child will not feel so lost for words.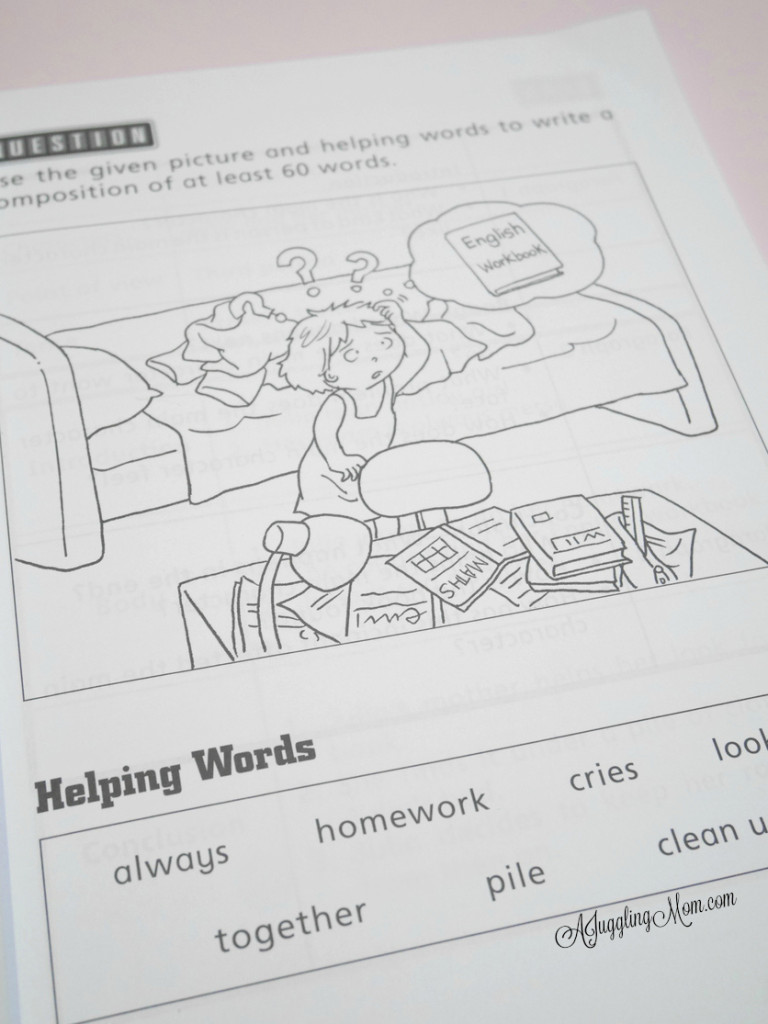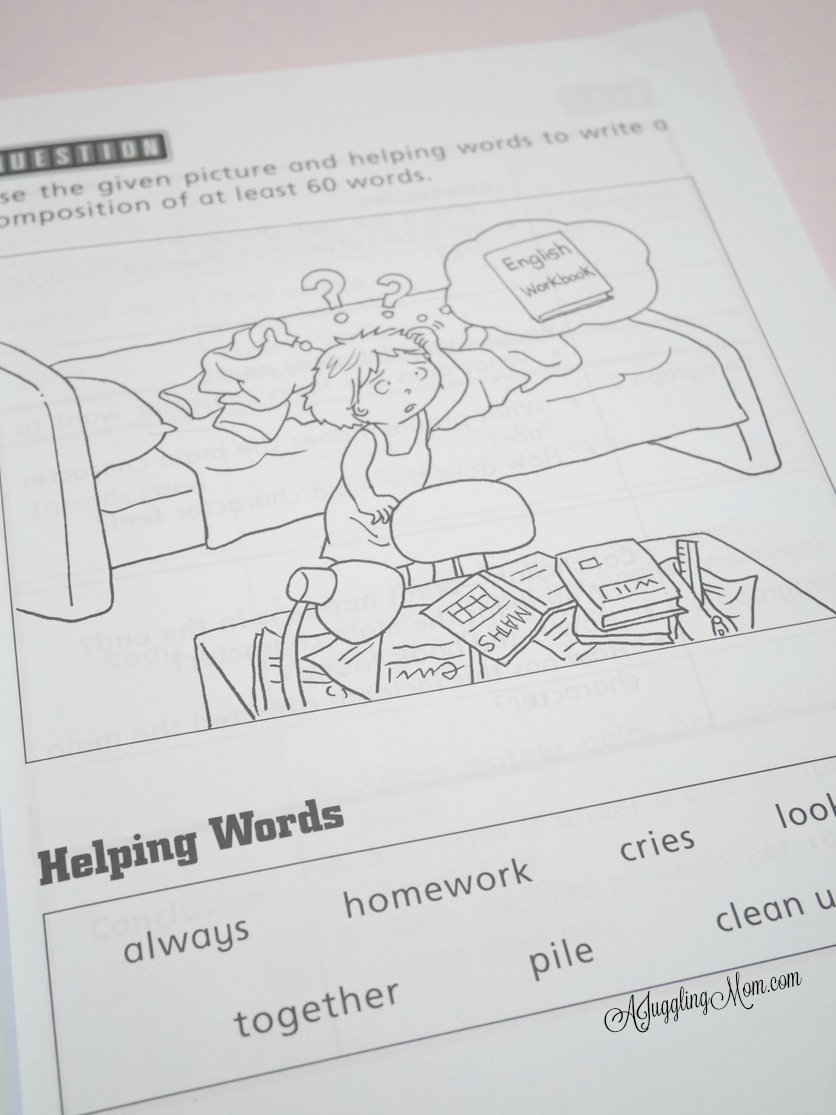 What I do like is the outline provided for the composition where they give a framework on what the child can write about from the place, to characters and other considerations.
I'm not big on model compositions and honestly find them quite rubbish, but at Primary One, the outline is a very helpful guide so that a child knows the kind of content that is expected.
I also like how they have simple 2, 3 liners in each section like the introduction, body and conclusion so that a child can learn how to plan the content of their story and how to expand further on it.
In every section, there is also a vocabulary list which is pretty elementary at primary one level but nevertheless useful to help them learn the meaning of words to expand on their word bank to write better.
I try to make Sophie do writing practice at least once on a weekly basis. Not all of them are composition of course and some of them are journal writing and letter writing. She especially likes the latter as she looks forward to receiving a reply from me in our little mailbox that we made together.
Compared to reading, she's a lot less enthusiastic about writing as she always tells me she doesn't know what to write. So to make it more interesting, I do ask her to write about topics that she likes, for example, our holiday trips, her favorite classmate, what she'll do if she can fly, etc.
I hope this review of the composition book I picked up has been useful and do let me know if you've any resources on composition writing to share.
Here are some links on Composition Writing that you may be keen too.
Do look out for Part 2 where I'll share about the Chinese Composition Writing book from the same series.
Here are some other useful links on primary school learning that you may be keen to read too.
Tagged: composition writing, learning, Learning English, primary one, primary school