After I shared photos of the cafes and places we visited in Johor Bahru some weeks ago, many of my friends were surprised that JB is not as boring as they thought. In fact, they were surprised that the cafe culture in Singapore has spilled across the causeway.
So here are the cafes we stumbled upon around Jalan Tan Hiok Nee, Jalan Ibrahim, Jalan Trus and Jalan Dhoby. Some of them even have Instagramable desserts that come with recommendations by popular food bloggers!
Cafe hopping in JB
From our hotel at  Puteri Pacific, we walked to Ehhe Art Cafe which is at the junction of Jalan Trus and Jalan Tan Hiok Nee for breakfast. The cafe had a very unique interior, where rustic meets nature with a pop of art everywhere you turn.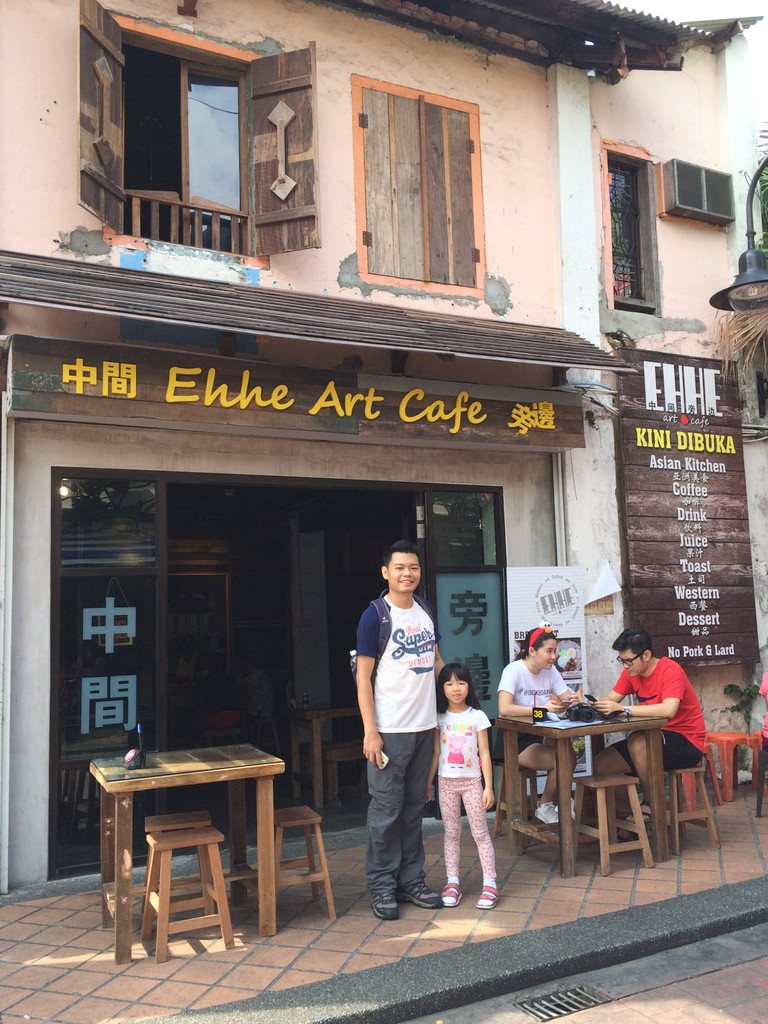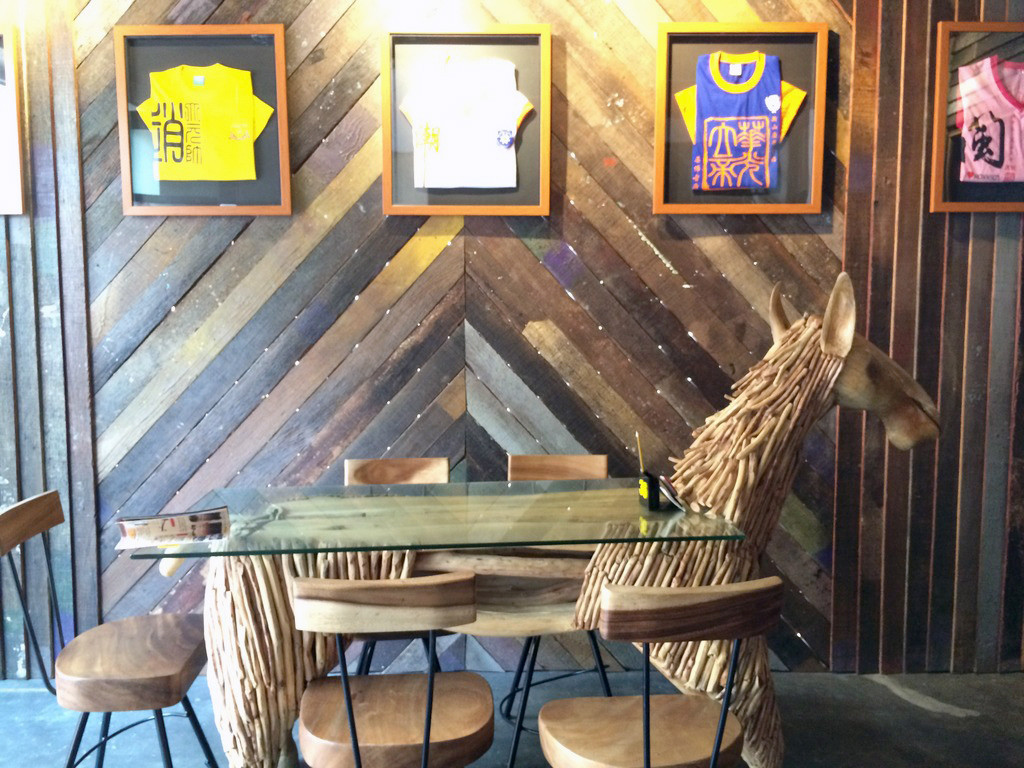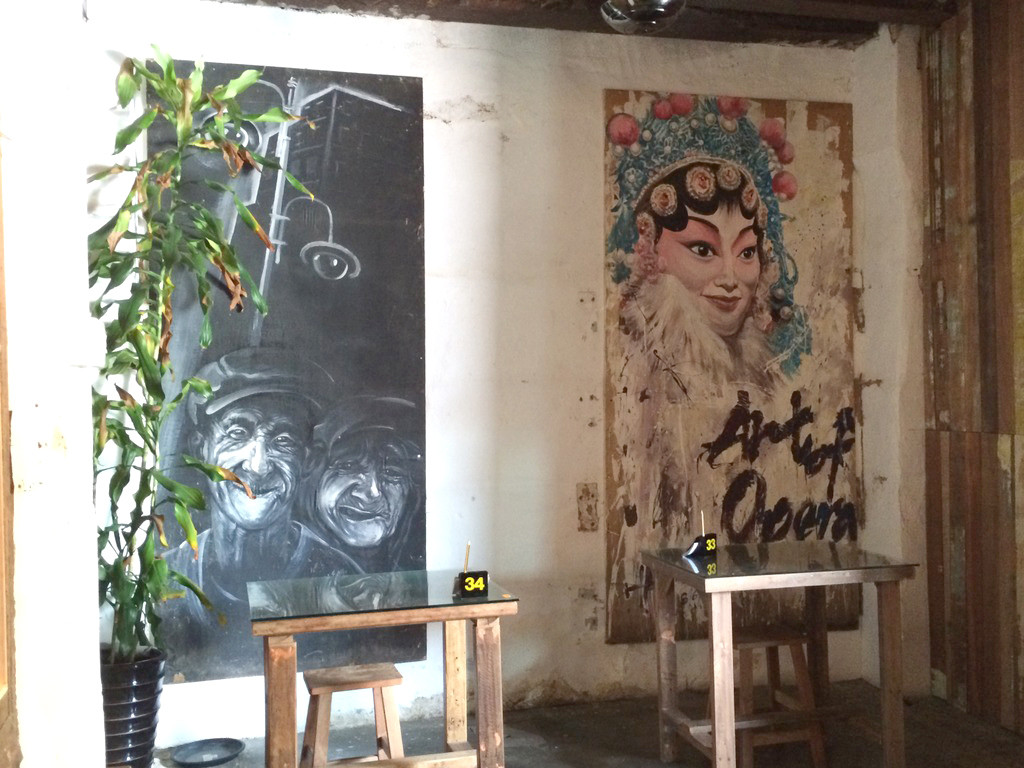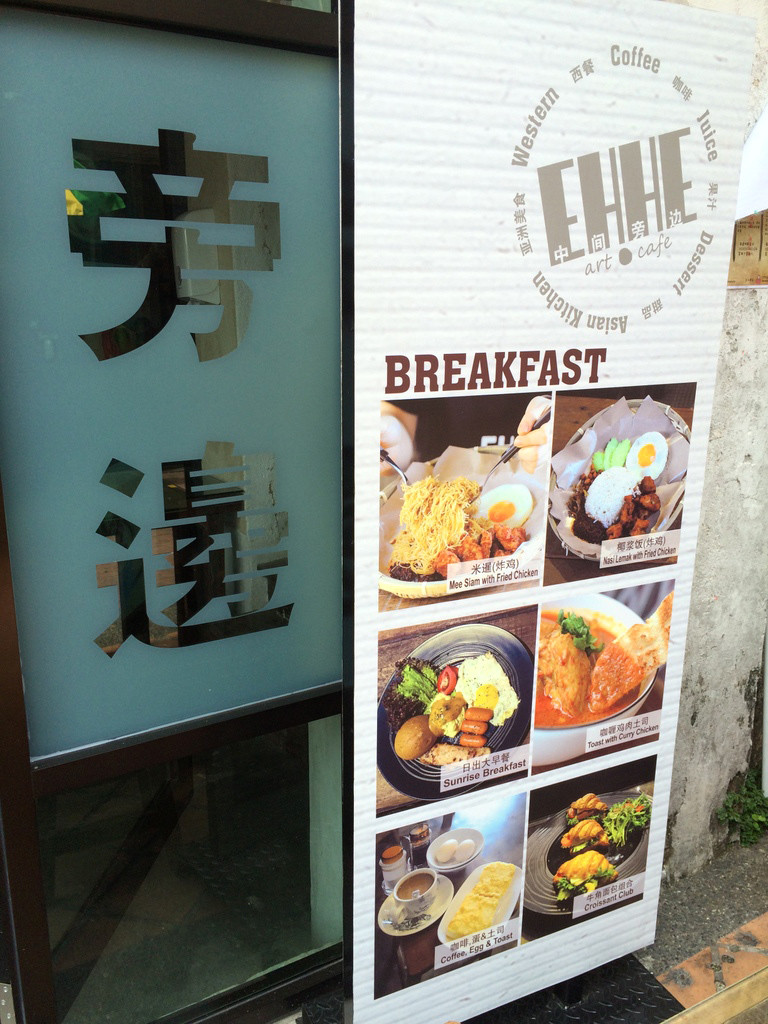 The reason why we came was because I was hoping to try their famous Hainanese Chicken Chop or Hainanese Chinese Rice. But it turns out we were way to early and these are only served during lunch after 12pm.
For breakfast, they have options like Nasi Lemak, eggs and hotdogs, toast and curry chicken and mee siam. I ordered mee siam expecting vermicelli in a spicy and sour gravy but when it came, it was a dish of dry and fried mee siam pretty like our breakfast bee hoon. Their coffee was good though and it's really aromatic and strong.
Ehhe Art Cafe
No. 1, Jalan Trus, Bandar Johor Bahru 80000, Johor Bahru, Johor, Malaysia.
Junction of Jalan Trus and Jalan Tan Hiok Nee (just beside Hiap Joo Bakery)
Around the corner, we spotted these street art on the walls of the building. Interestingly,  Jalan Tan Hiok Nee is the cultural district of JB. But I'm guessing that these modern art has brought street culture and a new character to the area.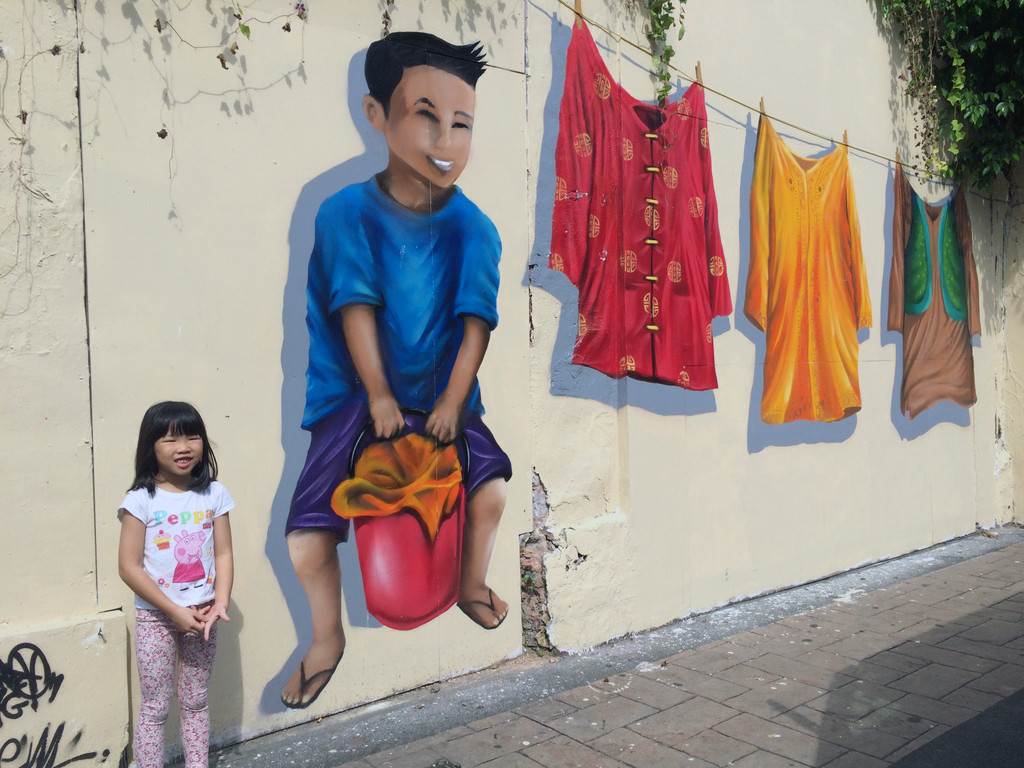 After breakfast, we decided to explore around the area. But what do you know, cafes in JB don't open so early. #sogoodlife
So for early risers, you're better off having local breakfast at traditional coffeeshops like Hua Mui Coffeeshop where you can sink your teeth into charcoal grilled toast with kaya and butter,  soft boil eggs, French Toast, as well as Nasi Lemak.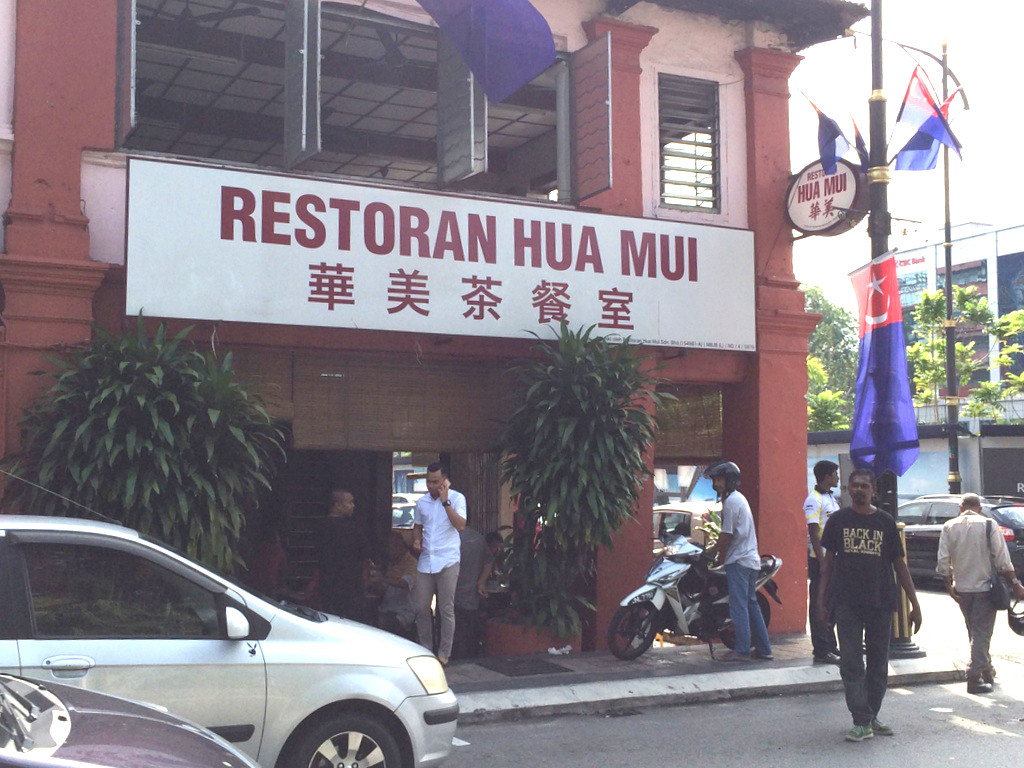 At 11:30am, most of the cafe were still not opened for business. So all I managed was photos of them with their shutters down.
Koone
Address: 30, Jalan Dhoby, Bandar Johor Bahru, 80000 Johor Bahru
Opening Hours: Mon-Thu 1pm – 10pm; Fri-Sun 1pm – 12am
According to Miss Tam Chiak, their specialty is soft serves with liquid nitrogen that can last for approximately 30 seconds in pink pastel cups!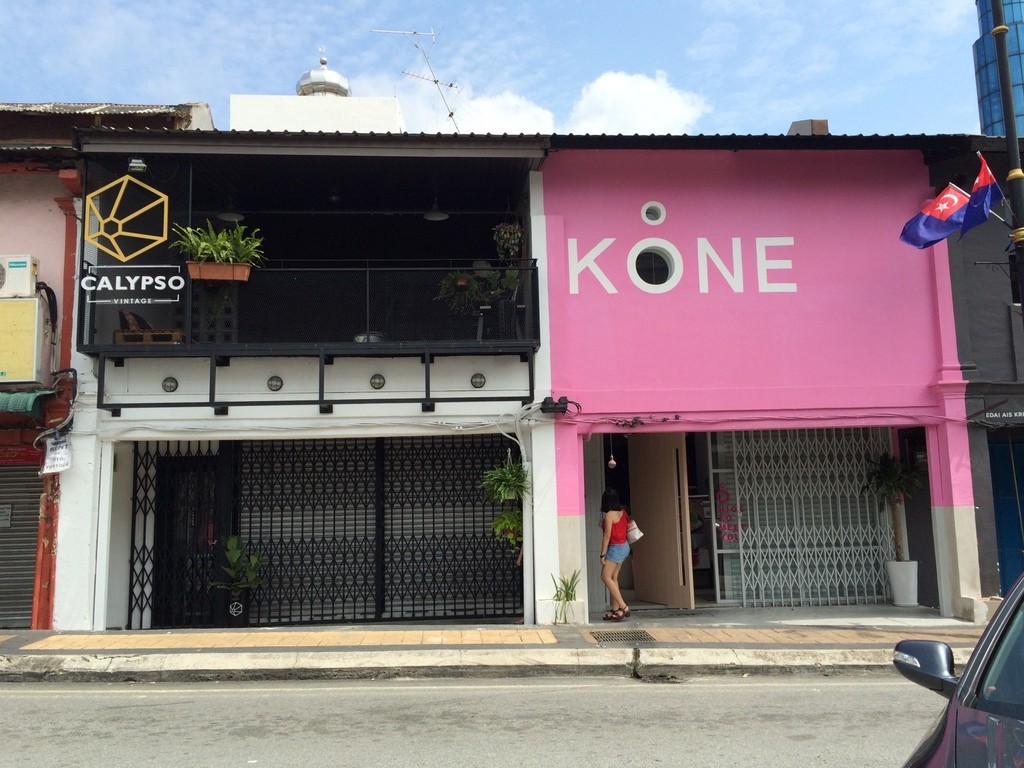 Sangkaya
Address: 14, Jalan Dhoby, Bandar Johor Bahru, 80000 Johor Bahru, Johor, Malaysia
Opening Hours: 1–11PM
Specializes in coconut ice cream!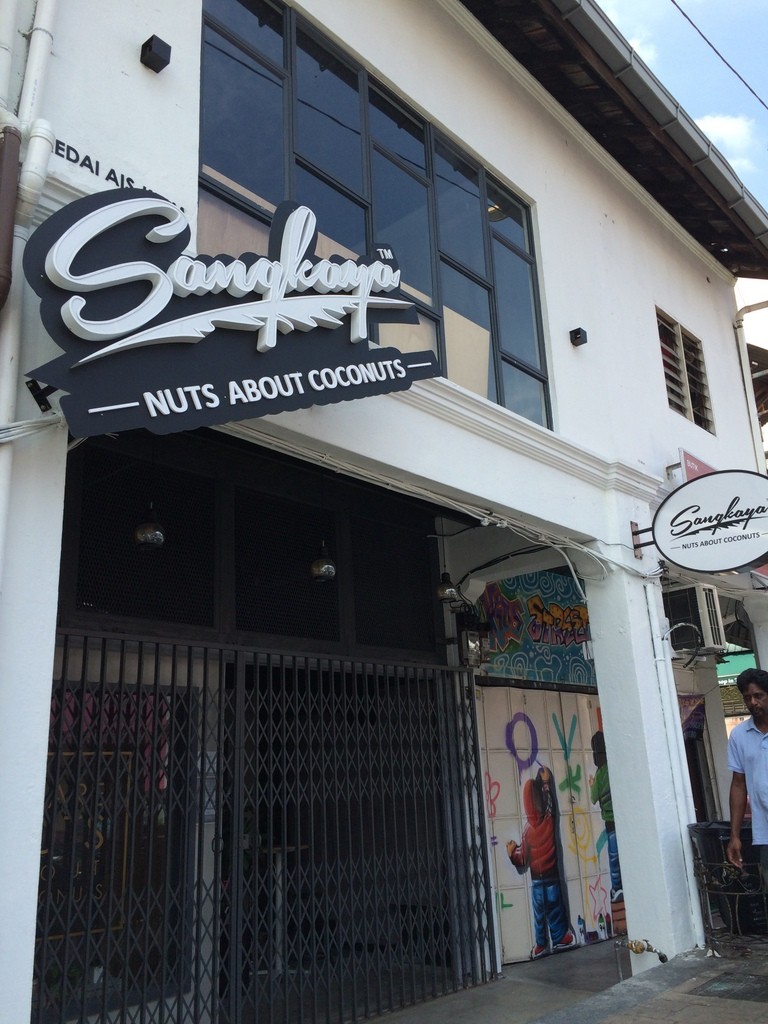 The Replacement – Lodge & Kitchen
Address: 33, 34, Jalan Dhoby, 80000, Johor Bahru, Johor, 80000 Johor Bahru
Opening Hours: Mon-Fri 9am – 7pm; Sat & Sun 8am – 7pm
This cafe is one of your best bets for breakfast and brunch and we heard they've got pretty awesome salted egg churros too!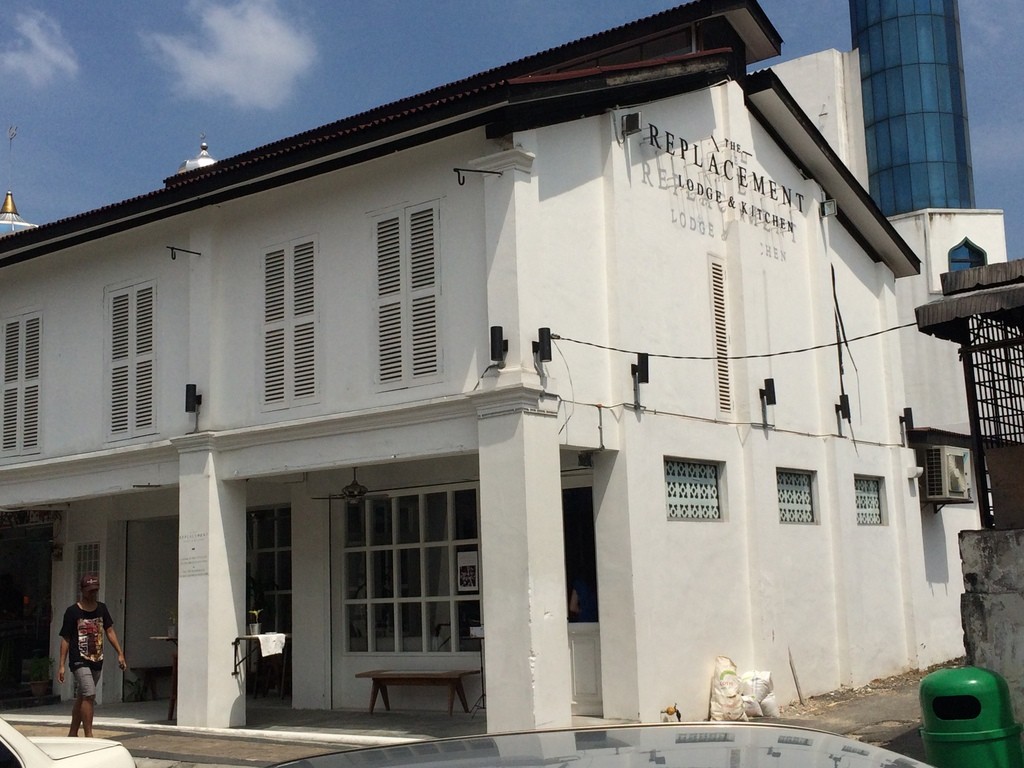 We chanced upon this container cafe, Chaiwalla & CO, beside Maco Vintage cafe. Just how hippie is this seriously?!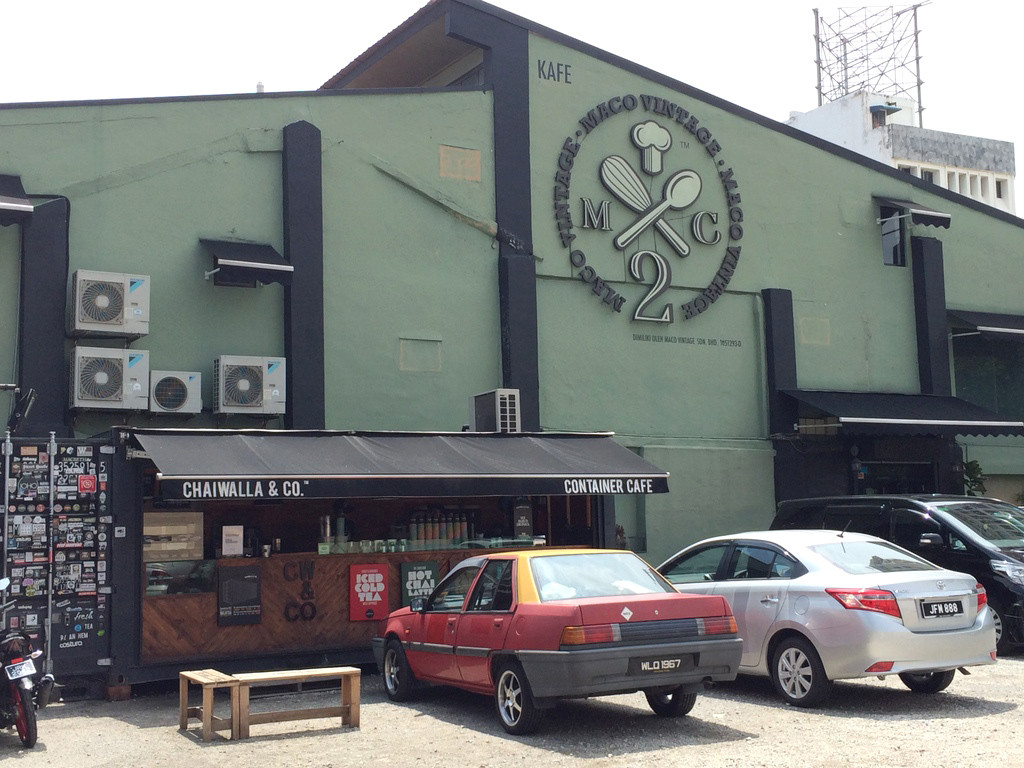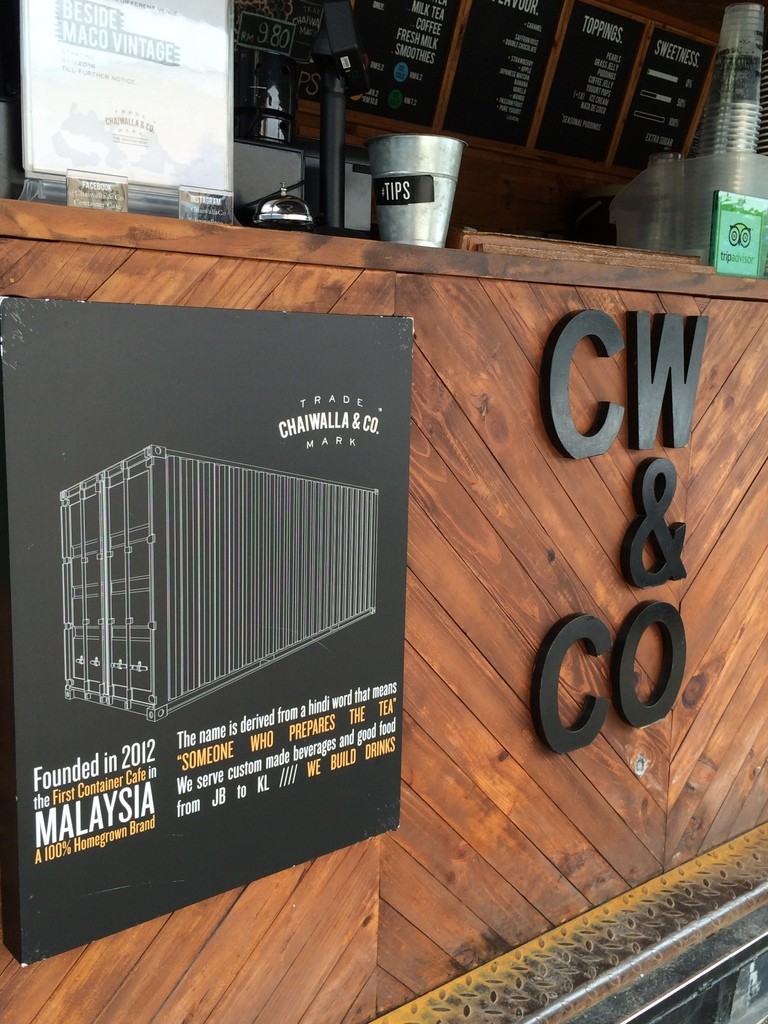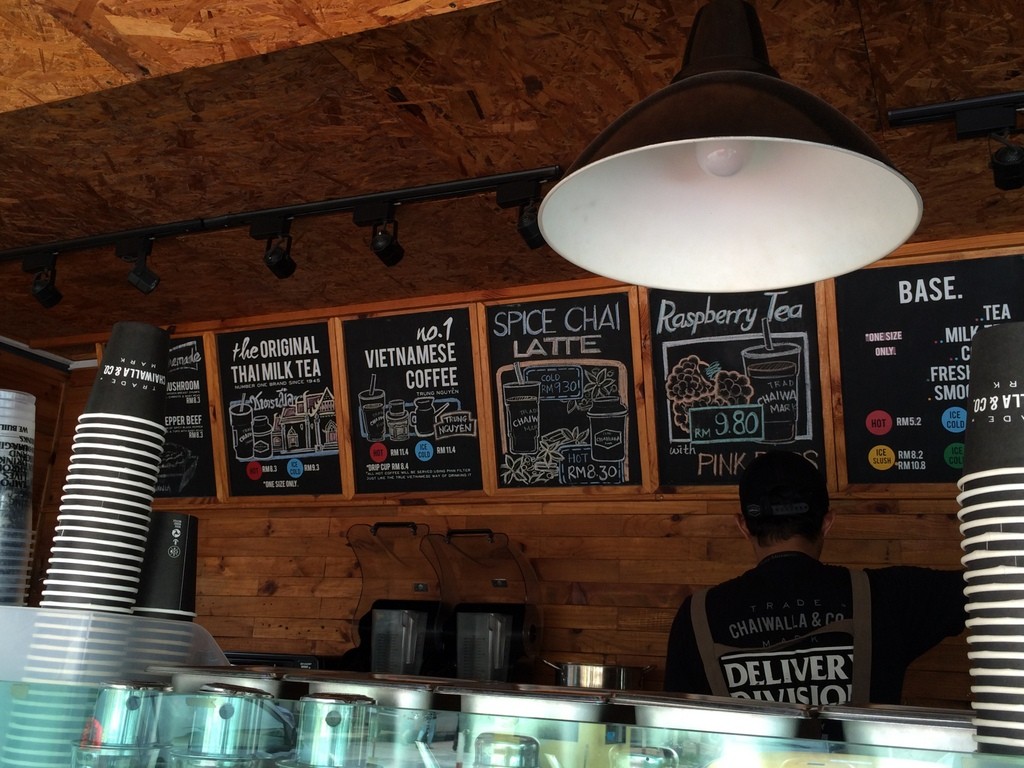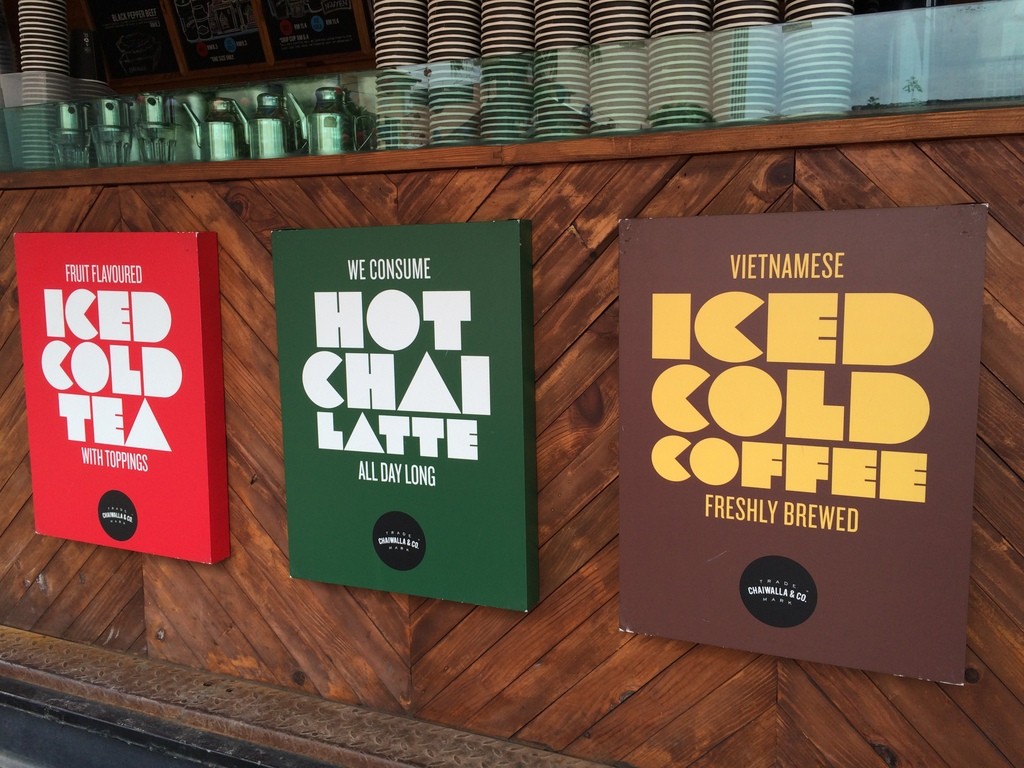 We tried their iced flavoured fruit tea and thai ice tea but as much as I would love to say that the drinks are as good as their marketing, they were just not what we expected. The fruit tea was too sweet and the thai tea was not sweet enough.
But Phoebe did say their fruit tea with yogurt pop toppings was pretty good and I'm planning to try that another time.
There were only make shift seats at this cafe, but I'll advise against baking yourself under the sun especially with the recent heatwave that has hit Malaysia. So just buy and go.
Chaiwalla & Co. Container Café
Address: Jalan Tan Hiok Nee, Bandar Johor Bahru, 80000 Johor Bahru, Johor, Malaysia
Opening Hours: 9.30am to 10.30pm
Our last stop for the day was Maco Vintage Cafe where Sophie spotted cakes on display and exclaimed, there's aircon here!
Maco Vintage Cafe's specialty are their Mille crepe and they have lots of options to satisfy every sweet tooth. We choose their 3-in-1 Mille crepe after all why settle for one flavour when you can enjoy 3?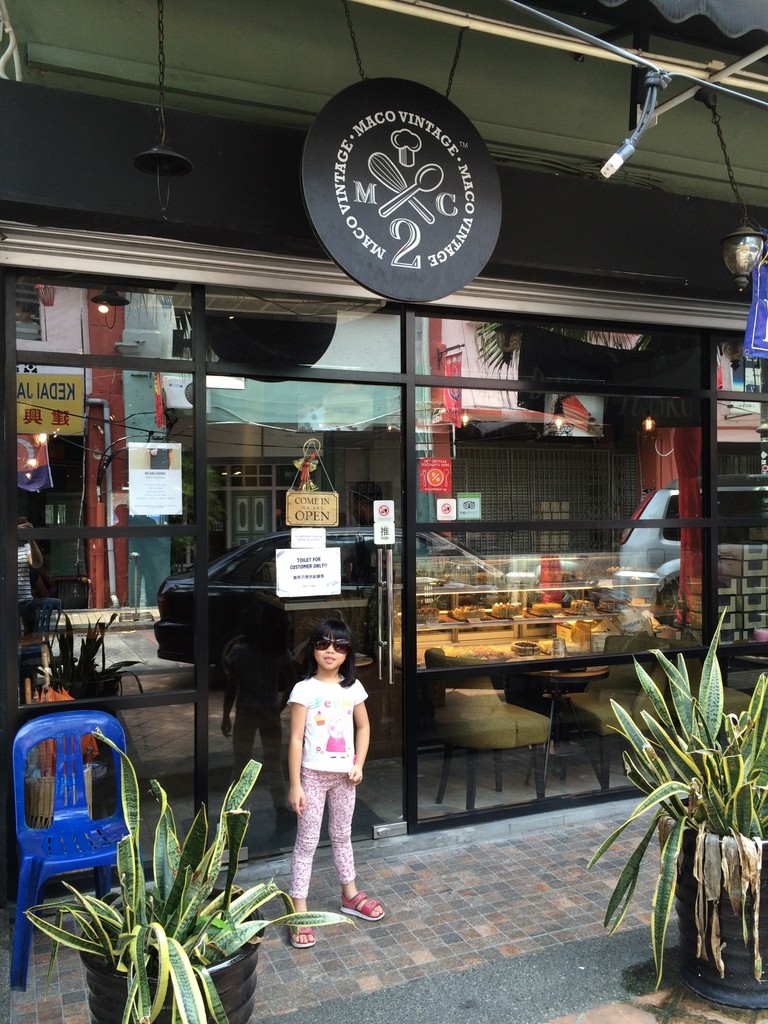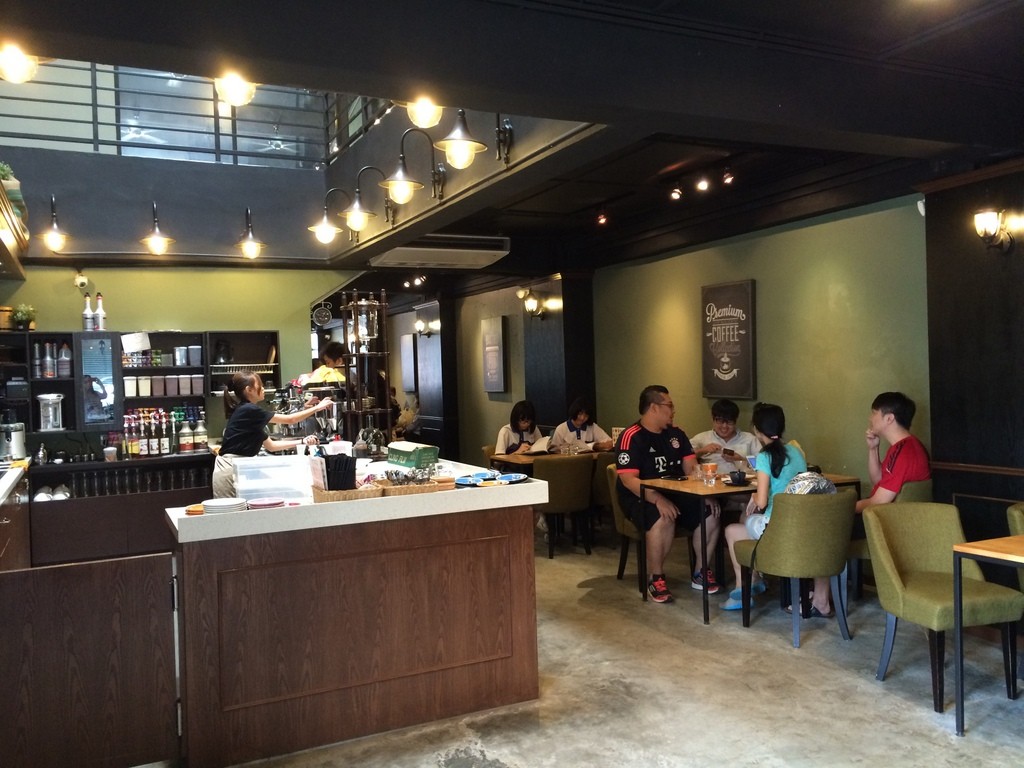 Mille crepe cake with coffee, the perfect ending for our cafe hunt in JB that afternoon 🙂 Besides cake, they also serve dishes like pizza, pasta, chicken chop and quiche if you're looking to have lunch or dinner.
Maco Vintage Cafe
Address: Jalan Ibrahim, 80000 Johor Bahru, Johor, Malaysia
Opening Hours: 10am-10pm
There were too many cafes that we wanted to try on this JB trip but I'm sure there'll be more opportunities in the near future. In fact, we've planned another weekend trip for my birthday 🙂
If you missed it, here's Part 1 of our weekend getaway to Johor Bahru and I hope I don't take too long to complete part 3 on to share about our stay at DoubleTree by Hilton.
Besides shopping and checking out the awesome local food, we also went cafe hopping and checked out the street art in JB. If you're heading to JB, then don't miss these posts where I share some of my shopping finds and places to go cafe hopping across the causeway as well.
Tagged: cafe hopping in JB, family friendly, JB, JB cafes, Johor Bahru, Road trip