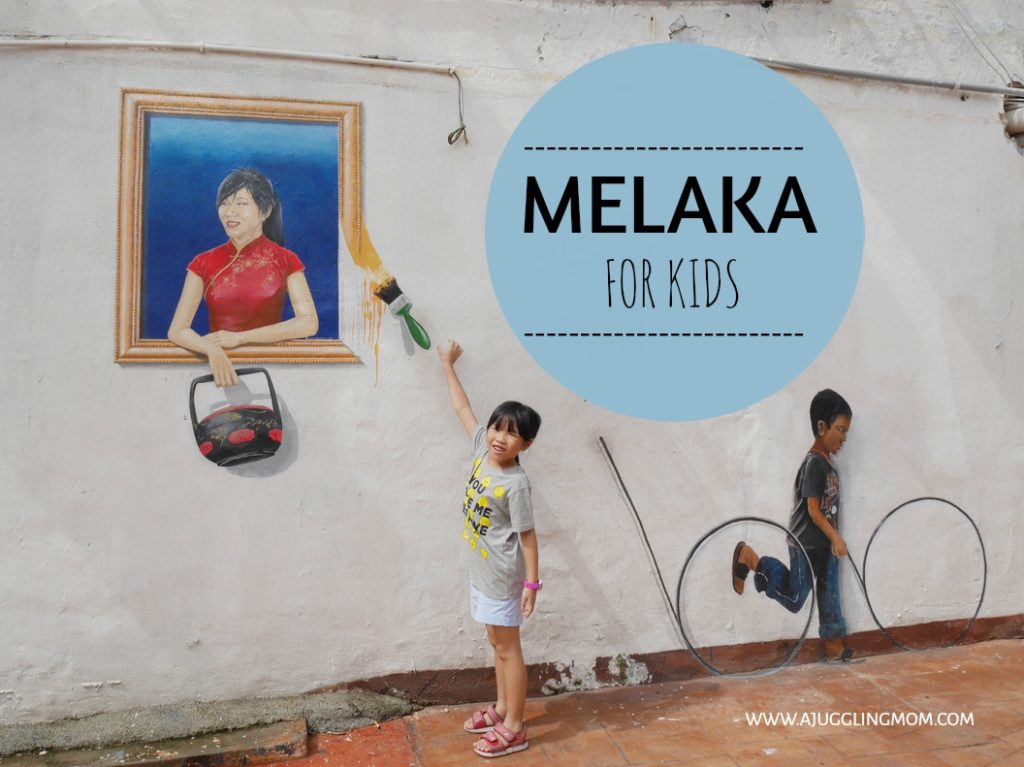 Melaka may be more of a town for foodies, but there are surprisingly plenty to do for kids too.
Here's a list of 10 kid friendly attractions and places that we've covered over 2 trips as well as recommendations from fellow parents to ensure your little ones have a good time in Melaka.
1. MAMEE JONKER HOUSE
The popular snack from our childhood, Mamee is from Malaysia, but did you know that it originated from the town of Melaka? Of course we had to visit the Mamee Jonker House and give a go at making our own mamee snack and cup noodles!
There are two choices of DIY workshops available, Lil Monster Kitchen and Noodle Doodle.
Lil Monster Kitchen
For Lil Monster Kitchen workshop, you'll learn how mamee snacks are made from scratch in the kitchen. And best of all, your kids need not be junior master chef material as they will be guided by facilitators. during the session.
Kids will be able to knead and cut their noodles, using the kitchen equipment while the steaming and frying of noodles will be done by the staff. Parents can either observe by the side or join as a participant too.
In between waiting, the kids will get busy decorating their packaging with sharpie markers and after this 90 minute workshop, your kids will be able to enjoy the mamee snack that they made on their own.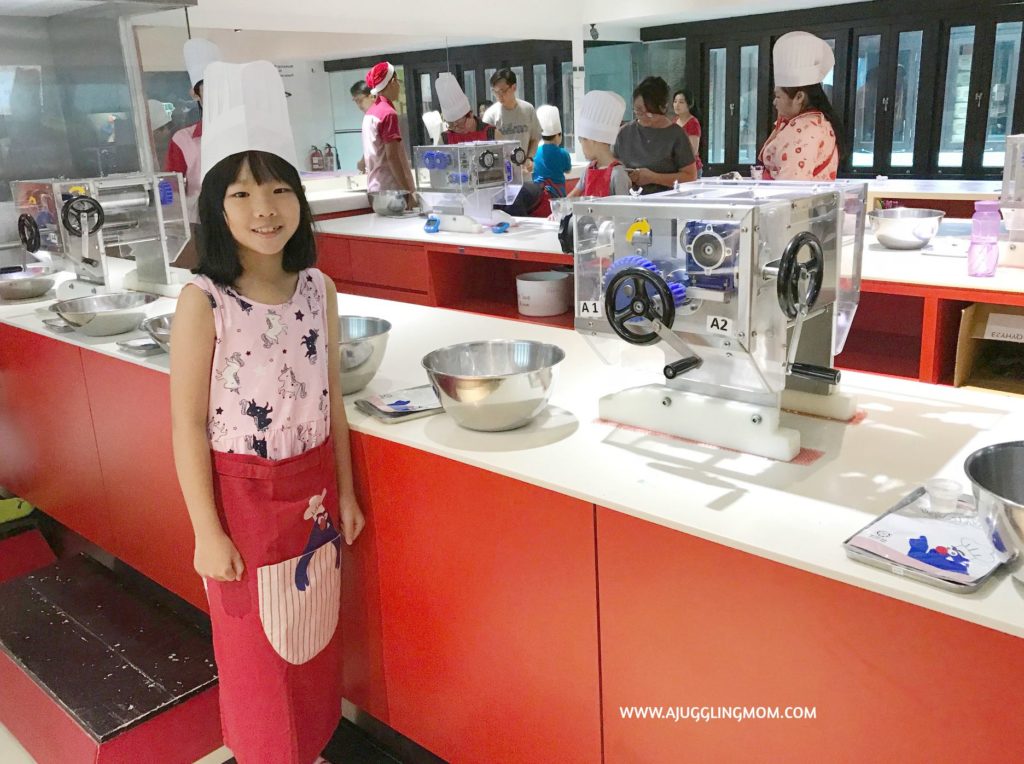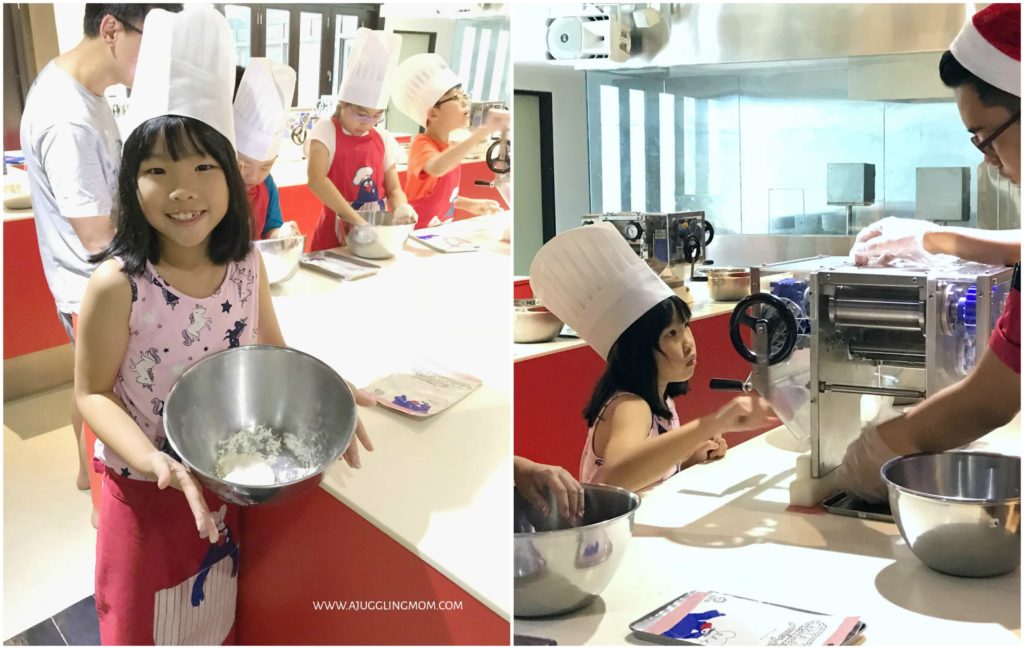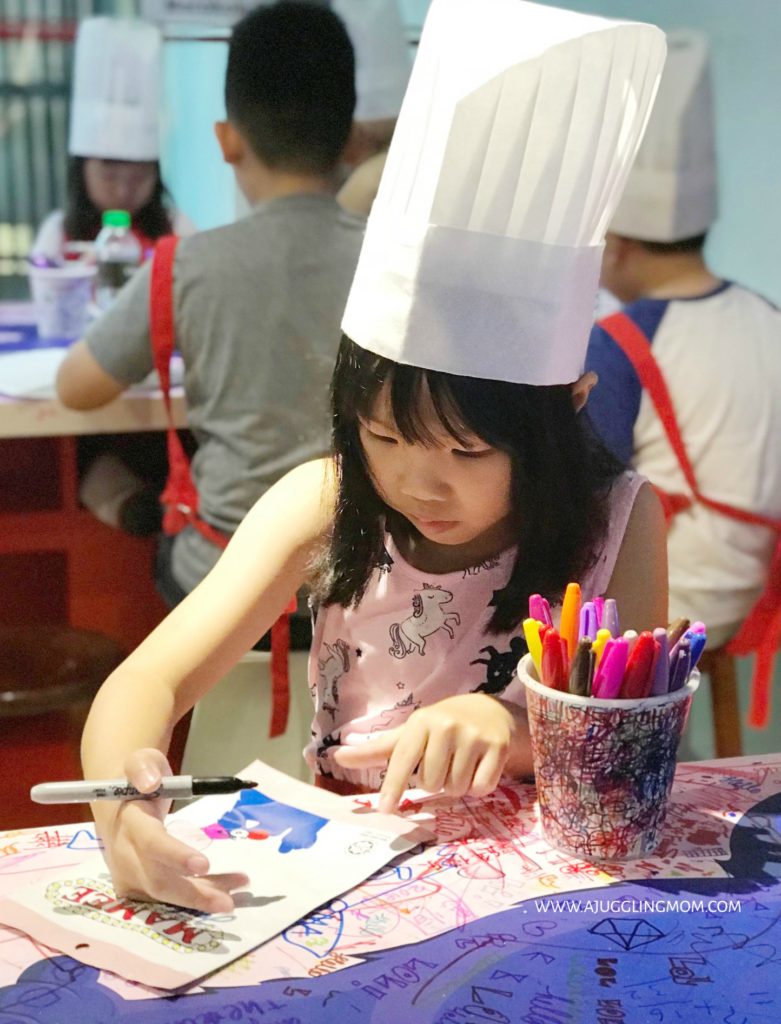 Advance bookings for workshops are no longer accepted and walk-ins are on a first come, first serve basis up to 20 pax for each session. According to their website, workshops are only conducted on weekends and timings are not indicated. We arrived at 12:45pm on a Saturday afternoon and managed to squeeze in for the last 2 slots.
It was a fun experience and Sophie was so proud of her own snack.
Noodle Doodle
For this activity, kids get to doodle and unleash their artistic flaire as they personalise their cup noodles. What's great is that you get to choose your own ingredients, so if you hate peas and corn, you can choose not to add them.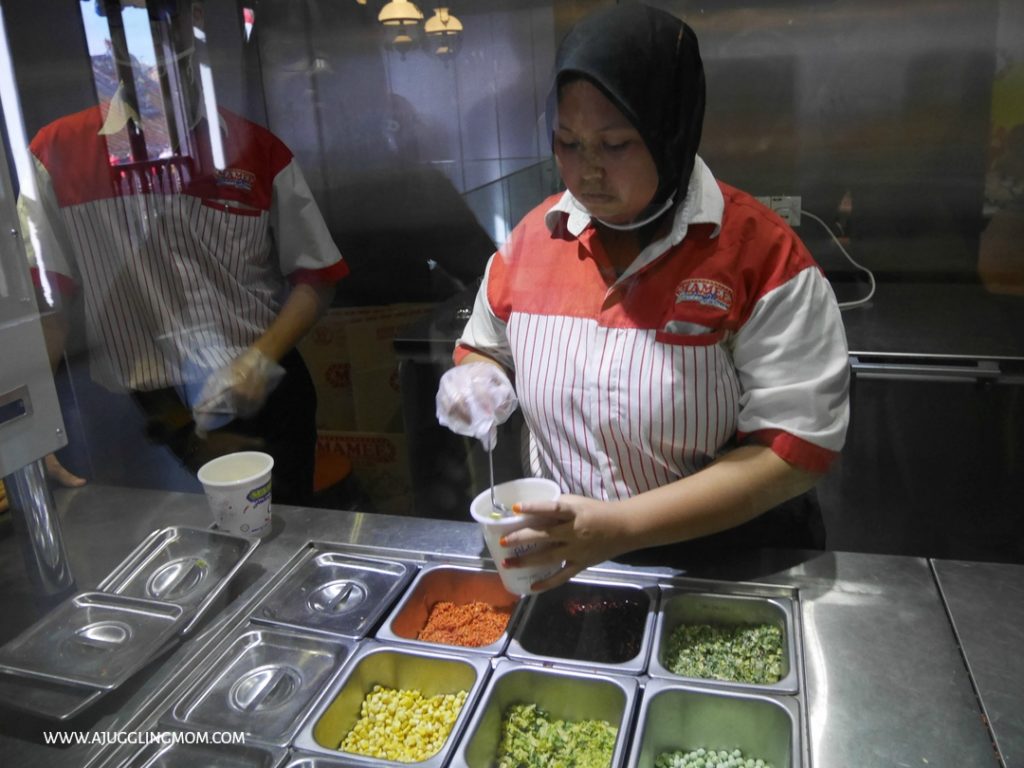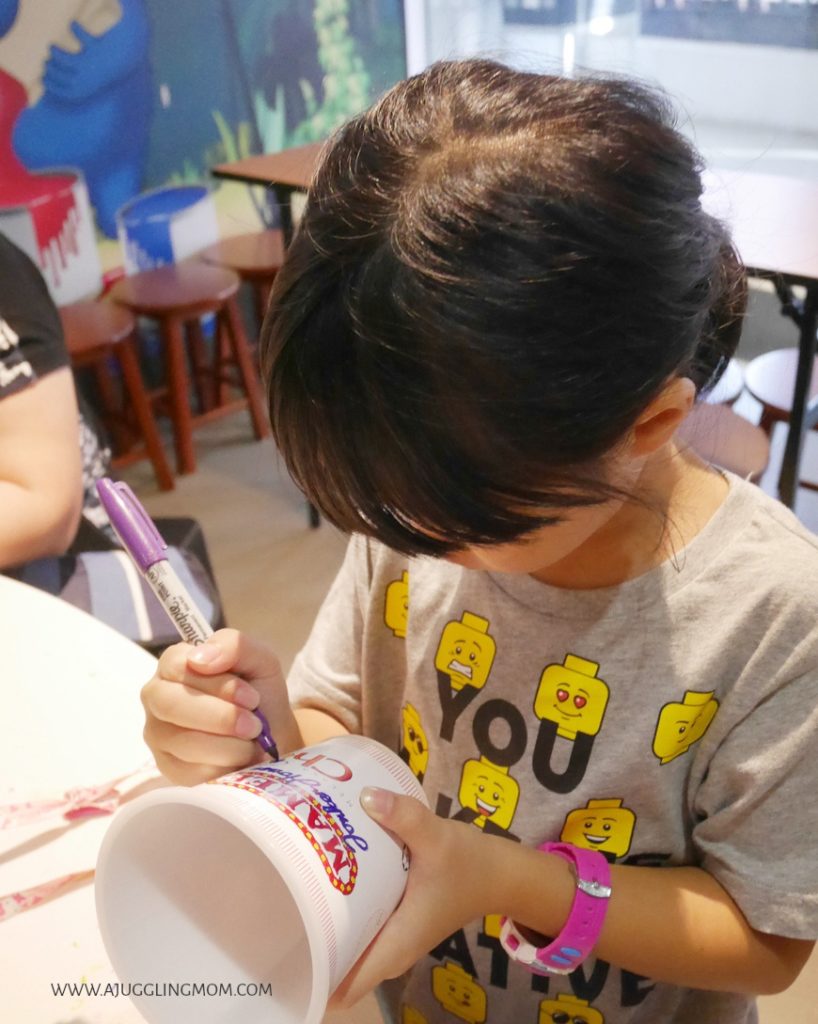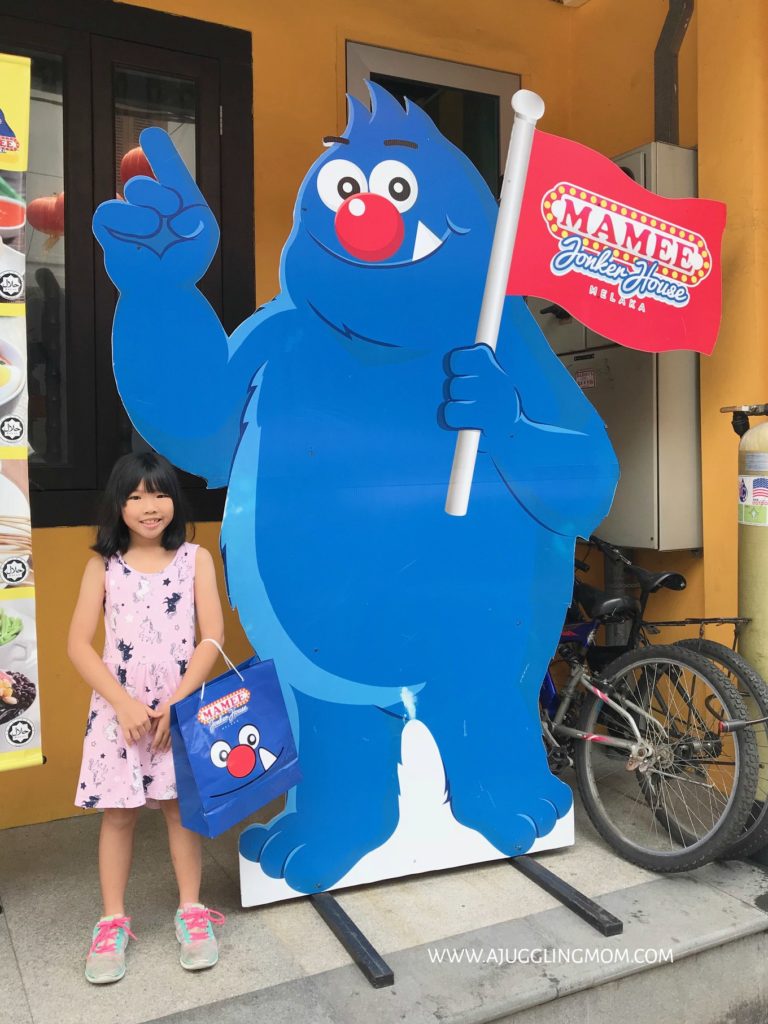 This definitely makes for a memorable souvenir.
It's better to come in a group as you'll need to purchase 6 cup noodles for this activity.
Mamee Jonker House
No. 46 and 48, Jalan Hang Jebat, Jonker Street, Melaka
Opening Hours:
Monday to Thursday – 10:00 to 17:00
Friday to Sunday – 10:00 to 19:00
Closed on Tuesdays except for public holidays and eve of public holidays.
Facebook
2. TRISHAW RIDE
As a tourist, go ahead and do the mandatory touristy thing with a trishaw ride near Christ Church, the iconic brick red builing in Malacca. Take your pick from Hello Kitty, Pikachus, Minions, and more as these trishaw riders take you through the busy streets of Jonker.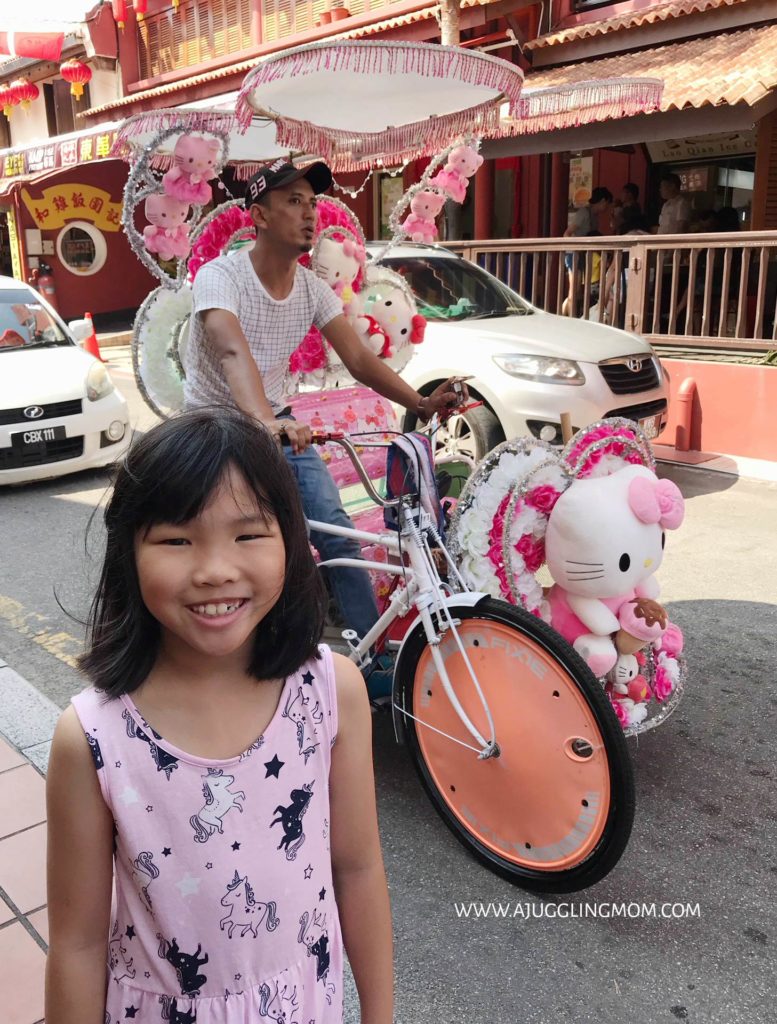 3. STREET ART AT JONKER
Since you're already in Jonker, why not explore the area for street art?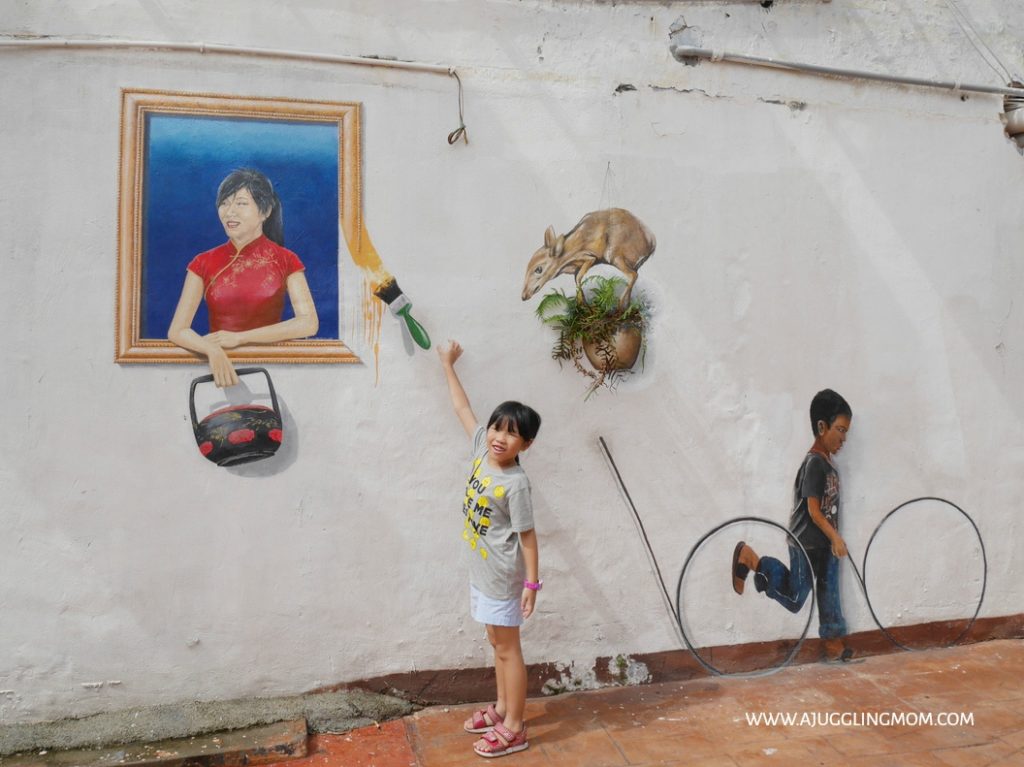 Taken between Jonker Street (Jalan Hang Jebat) and Jalan Kampung Hulu.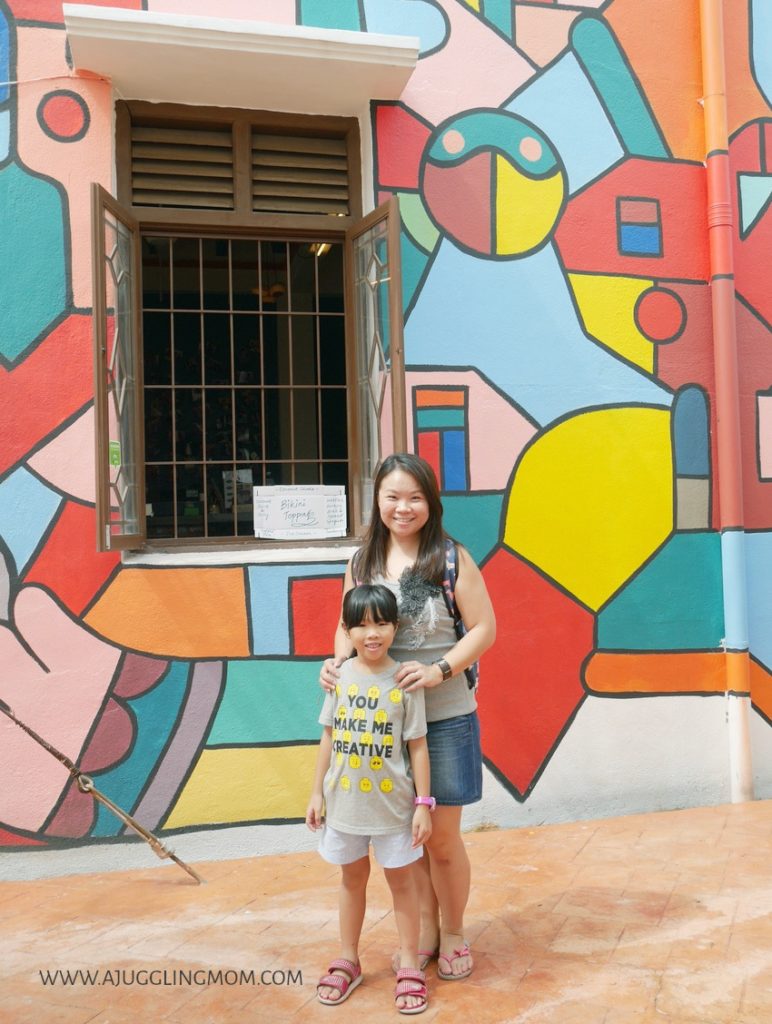 Taken near the  Melaka River.
And if the hot weather gets to you, just hop into one of the many cafes to have a drink and chill or better still have an icy local delight-Chendol!
 4.TEDDY BEAR CAFE
Speaking of cafes, kids will adore this teddy bear theme café. Located in the heart of Melaka in Hatten Melaka (Terminal Pahlawan), this cosy café decorated with lots of cute and cuddly teddy bears will make even adults feel like little kids.
Needless to say, it provides lots of photo opportunities with these teddy soft toys. Their food and beverages were pretty good too.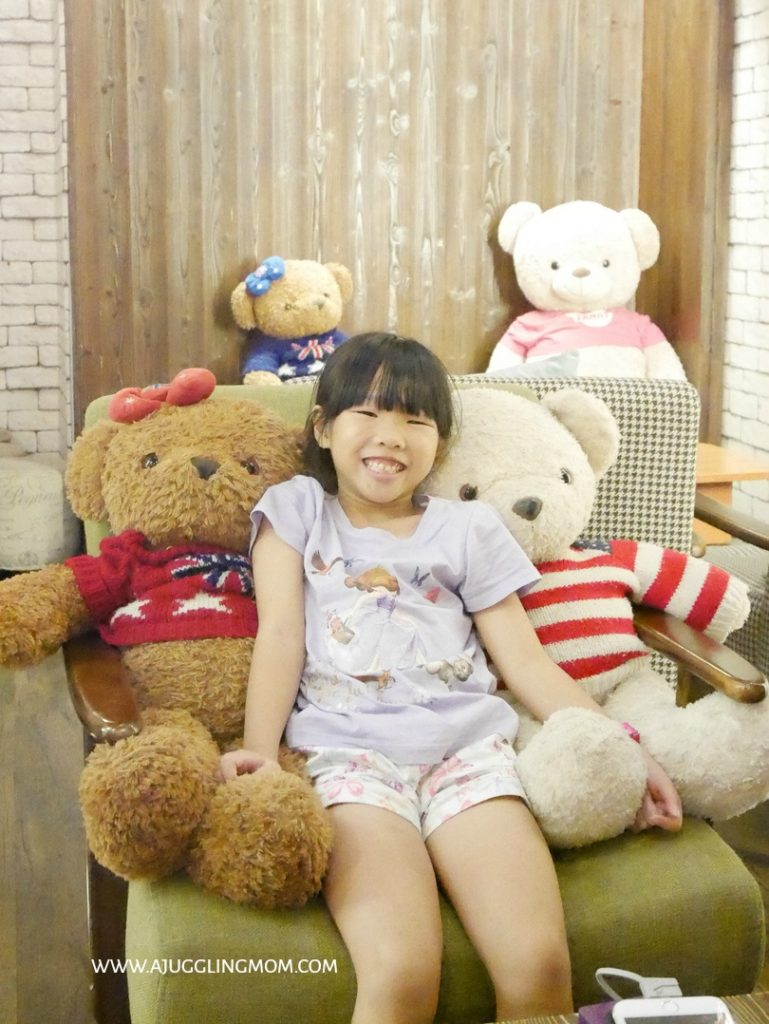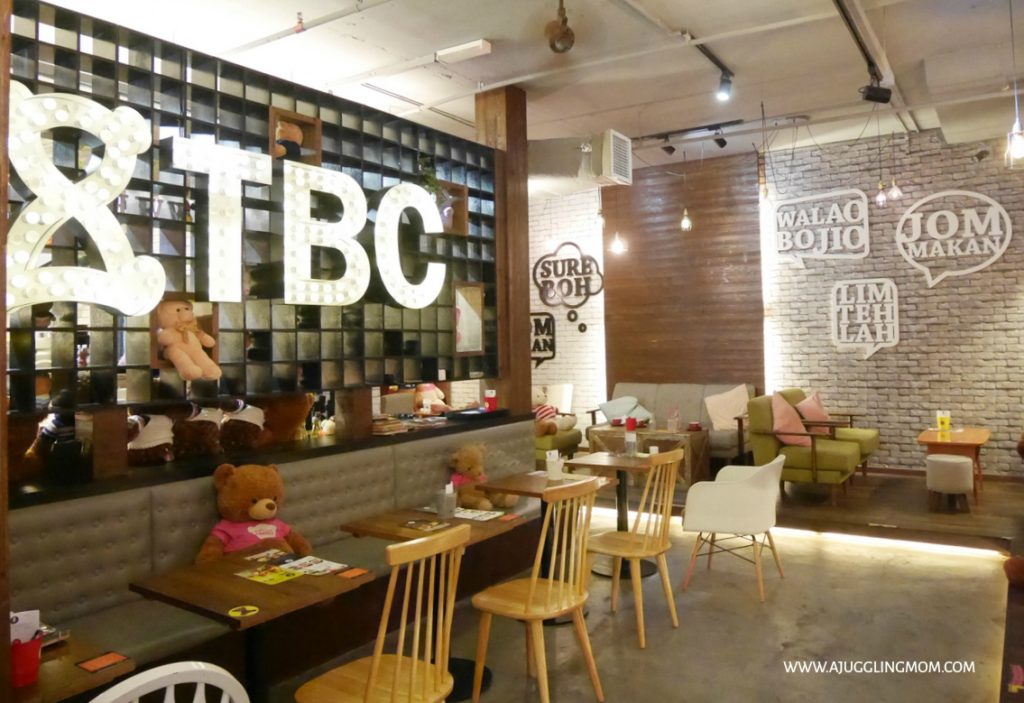 Teddy Bear Café
Lot F3-021, F3-022, Level 3,
Terminal Pahlawan,
Bandar Hilir, Jalan Merdeka, 75000 Melaka.
Tel: +60 6-281 9423
Facebook
5. JUMPERS LAND INDOOR PLAYGROUND
This newly opened indoor playground in Elements Mall is one of the largest I've seen and it claims to be the largest in Melaka at over 17,000 square feet. I'm super impressed by the sheer size of it and what it offers for kids of all ages.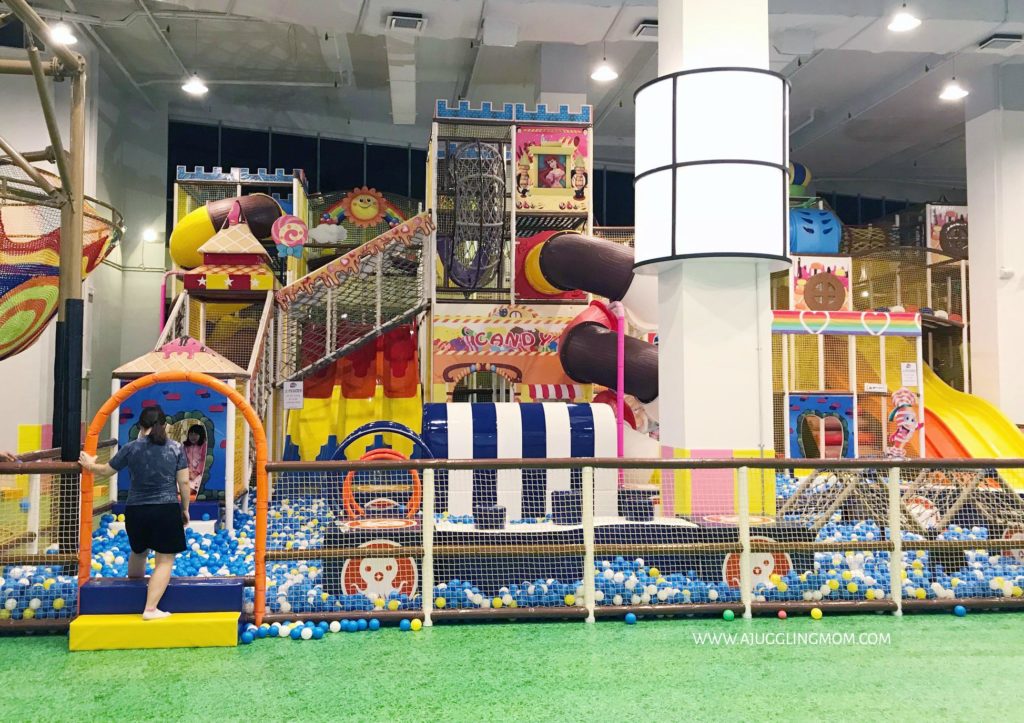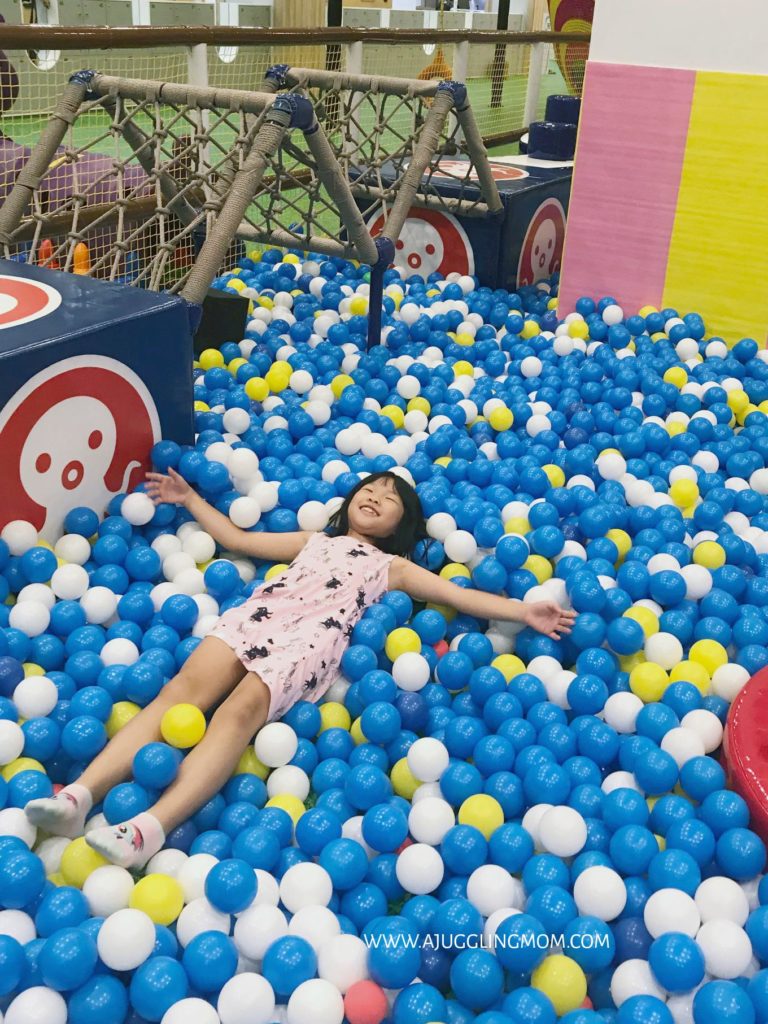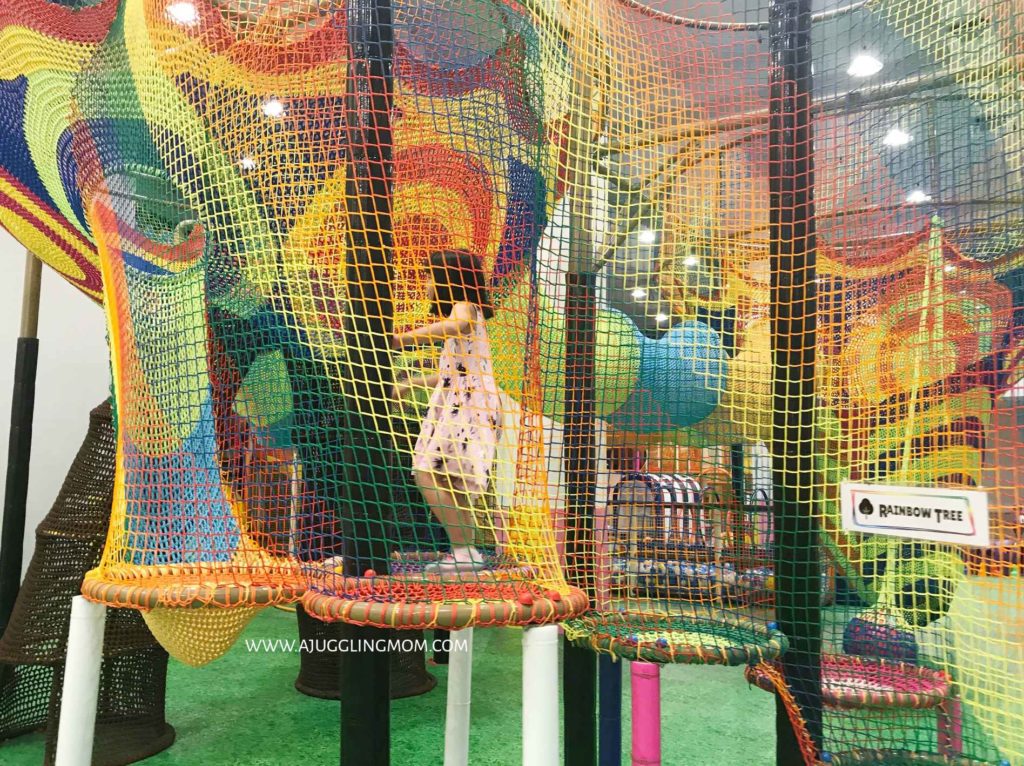 The 3 storey high maze playground was seriously so much fun and the wave slide was exhilarating, which I took 3 times. The space is huge and kids will have a wild time climbing, running and playing here.
Oh yes, parents get to enter for free with each paying child for a flat fee of RM30 (S$10) on weekdays and RM38 (S$12.50) on weekends & public holidays where you get UNLIMTED playtime.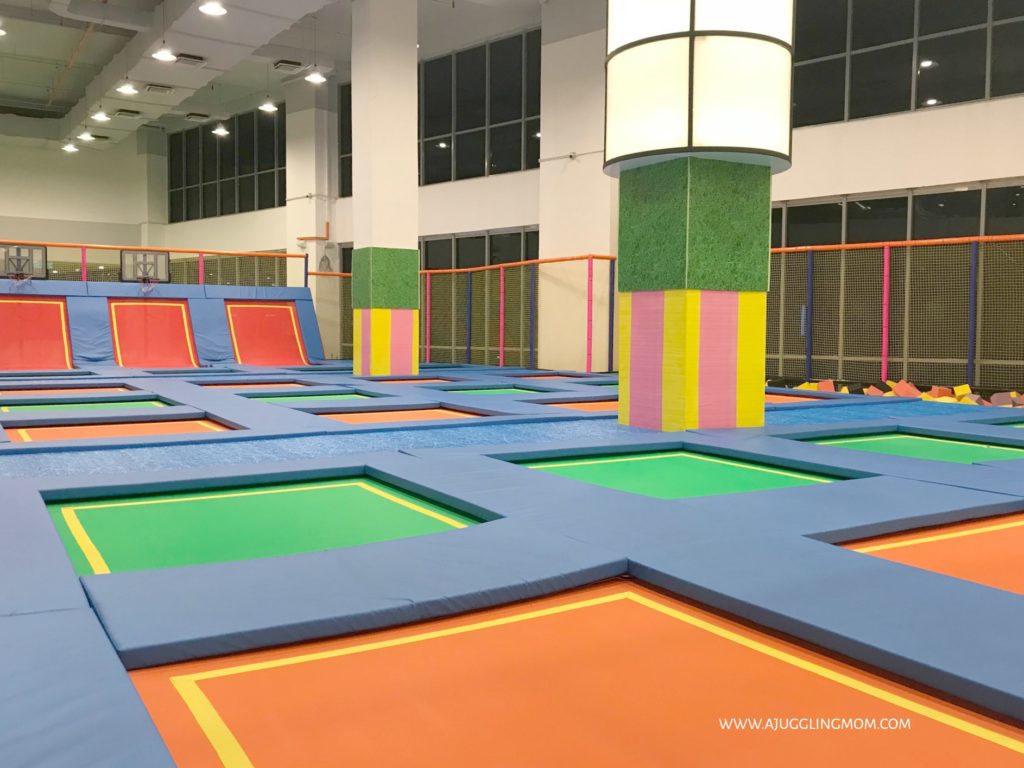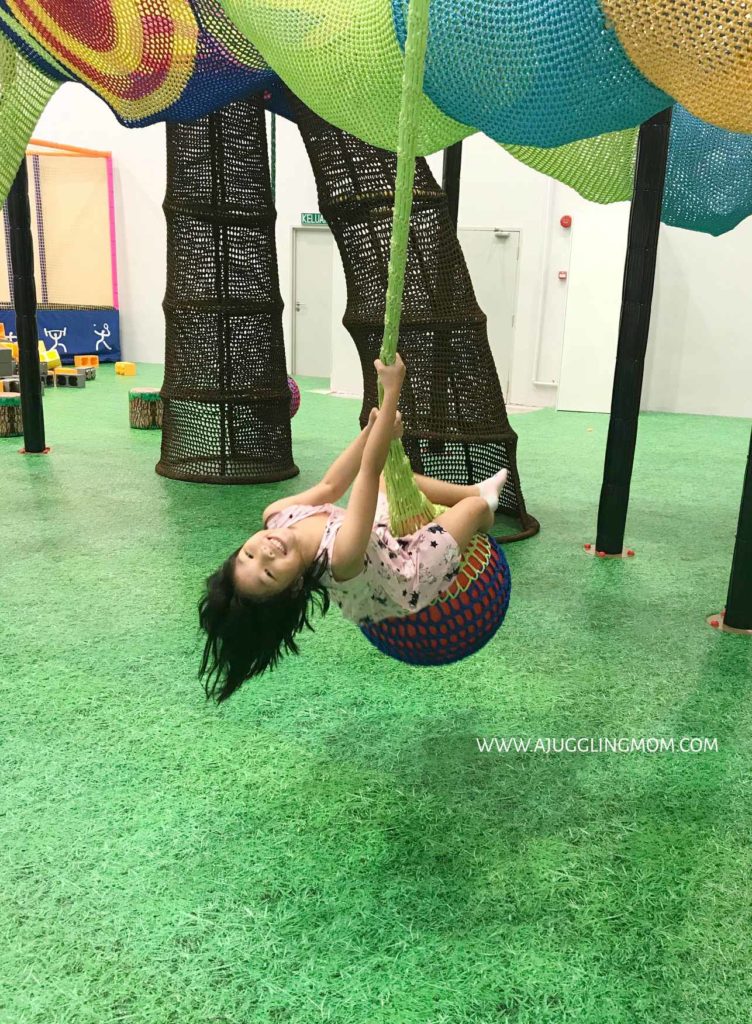 There's even a trampoline section too. I liked how thoughtful they are as there is a rest section at the side for parents, lockers and even a toilet for little tots.
This is one place Sophie enjoyed the most on the trip even though we were only there for an hour. So it's a MUST GO from Sophie.
Jumpers Land
Level 3 Elements Mall
Jalan Melaka Raya 23 Hatten City, Melaka
Opening Hours: 10:00 – 22:00 (daily)
Facebook
6. HUSKY CAFE
If you're a dog lover then don't miss this Husky café, Huskitory, where you get to feed and pet more than huskies.
I've a fear of dogs (bad experience of being chased) so we skipped this but a friend who was there during the same weekend said that her kids enjoyed the experience very much and the dogs were so docile and adorable.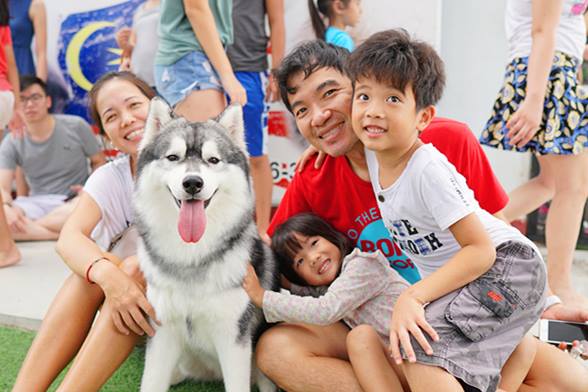 Image Source: Huskitory
Treats go for RM2/S$0.65 per packet and you get one for free with every three packets purchased.
Huskitory, Husky Cafe
27, Jalan Taman Asean, Malacca Town
Opening Hours:
Tuesday to Sunday – 12:30-21:30
Closed on Mondays
Facebook
 7. MARITIME MUSEUM OF MELAKA 
The Maritime Museum or the Flora de Lamar is a replica of the Portuguese ship which sank in the coast of Malacca while on its way to Portugal.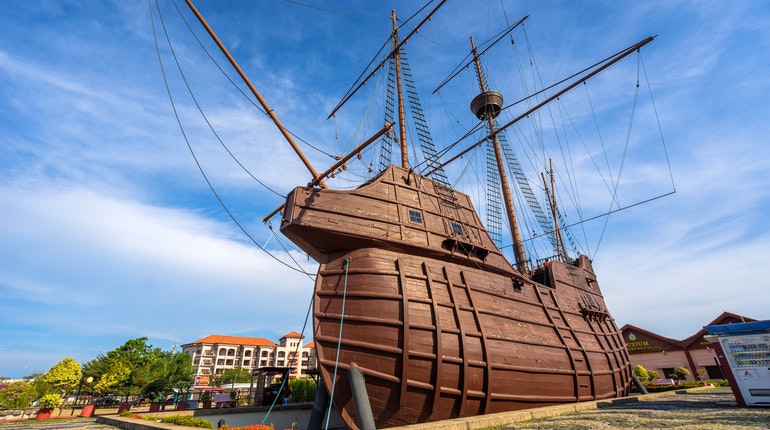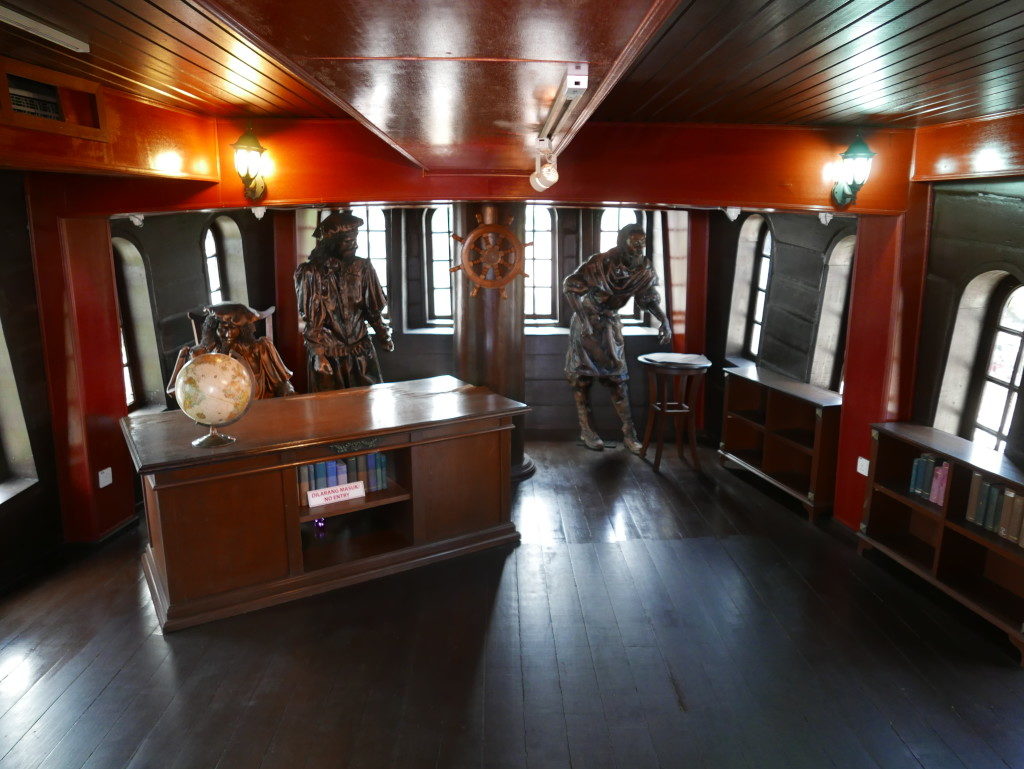 The highlight of the museum is the maritime history of Malacca and the golden ages of Malacca's Sultanate as the Emporium of the East. The exhibits of articles such as porcelain, silk, textile and spices that were brought into Melaka by the traders is quite similar to what we have at the maritime museum at the S.E.A.A.
For kids who love ships, there is a collection of different ship models on display at the museum where they can learn more about the types of ships and their functions.
Maritime Museum
Muzium Samudera, (the Flora De La Ma),
Jalan Quayside, 75000 Malacca, Malaysia
Opening Hours:
Daily – 09:00 to 17:30
Friday – 09:00 to 12:15,14:45 to 17:30
 8. MELAKA SUBMARINE MUSEUM 
Here's your chance to take your kids inside an actual submarine at Malaysia's first and only Submarine Museum. Not only that, you'll also see two Fighter Jets on display as well!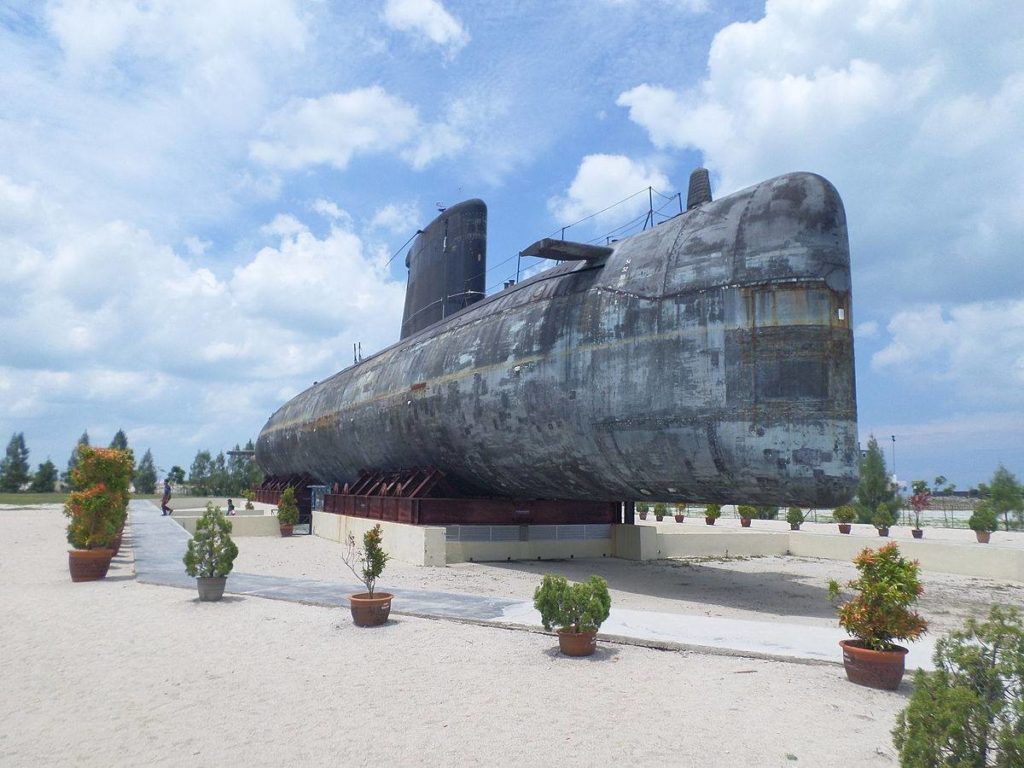 We didn't visit this personally, but from online reviews, some people may feel claustrophobic due to the small space on the submarine.
You can read all about it from A Million Little Echo's blog, here.
Maritime Museum
Dataran 1 Malaysia, Klebang, 75200 Melaka
Opening Hours:
Monday to Thursday – 09:00 to 17:00
Friday to Sunday – 09:00 to 18:30
9. TOY MUSEUM 
The Toy Museum may sound like heaven for kids, but I bet some parents who are toy collectors will be in cloud nine when they enter The Shore Toy Museum.
The Shore Toy Museum is a relatively new attraction in Melaka that opened in October 2016. Here you'll find  over 10,000 toys exhibited behind glass display cabinets that are specially imported from overseas like Japan, the States and many more.
You'll even find life-sized superheroes like Superman, Iron Man, Batman, Captain America, Thor and Stormtroopers.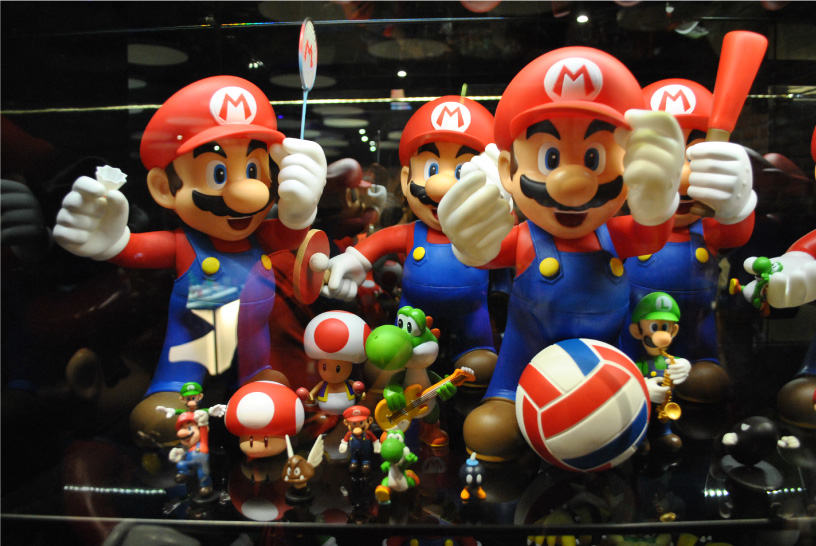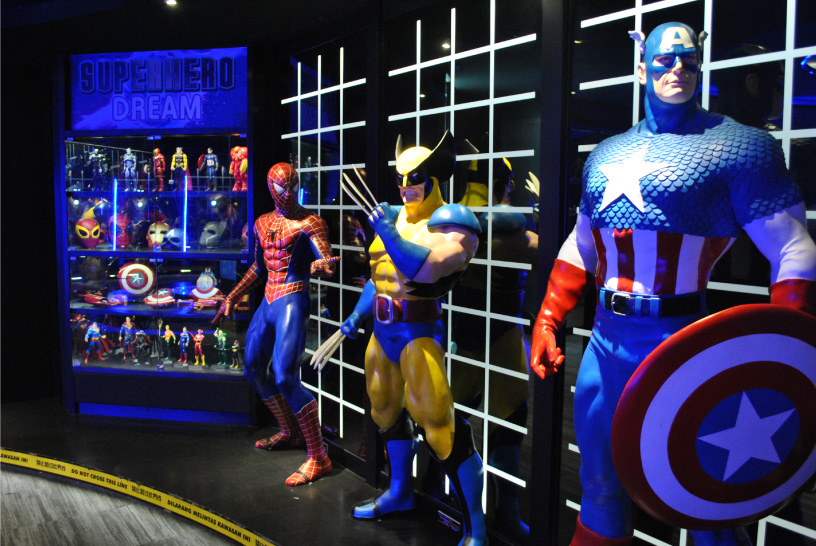 The Shore Toy Museum
Level 1, The Shore Shopping Gallery, 193,
Pinggiran @ Sungai Melaka,
Jalan Persisiran Bunga Raya, Melaka
Opening Hours:
Daily – 10:30 to 21:00
Admission:
Adult RM 30, Children RM 20
Facebook
10. MELAKA WONDERLAND 
If you've got water babies, then this waterpark sounds like the perfect place for your kids!
Compared to Legoland water park, Melaka Wonderland may be smaller is size but it is no less a fun activity for the whole family with water slides, lazy river and wave pool.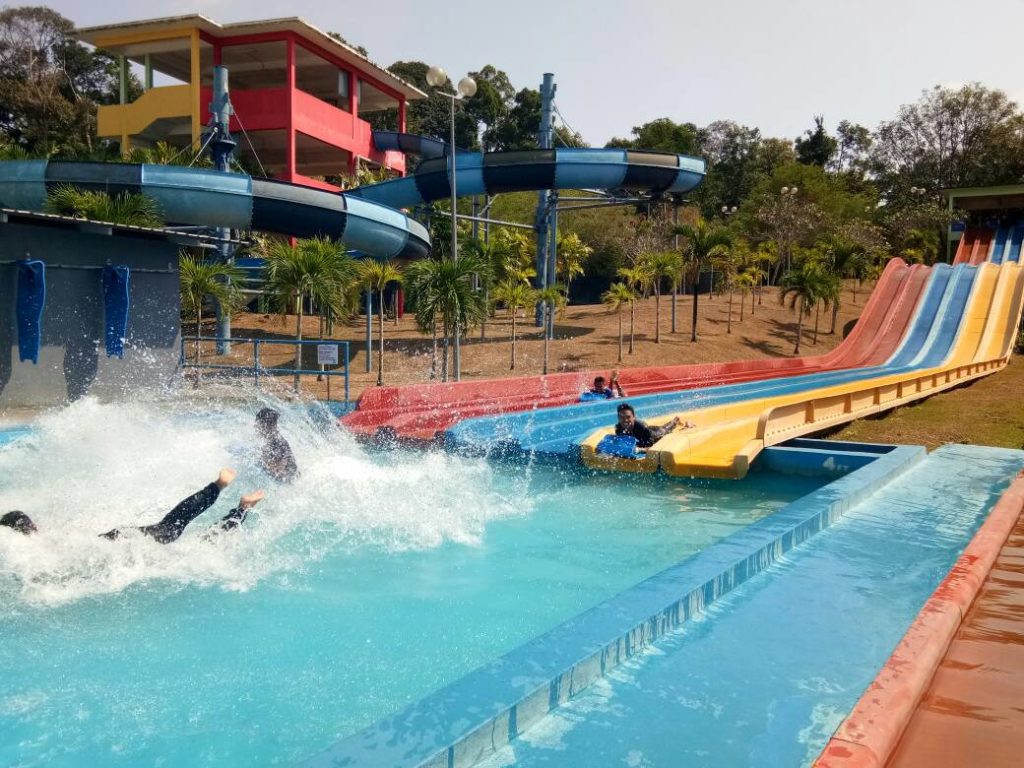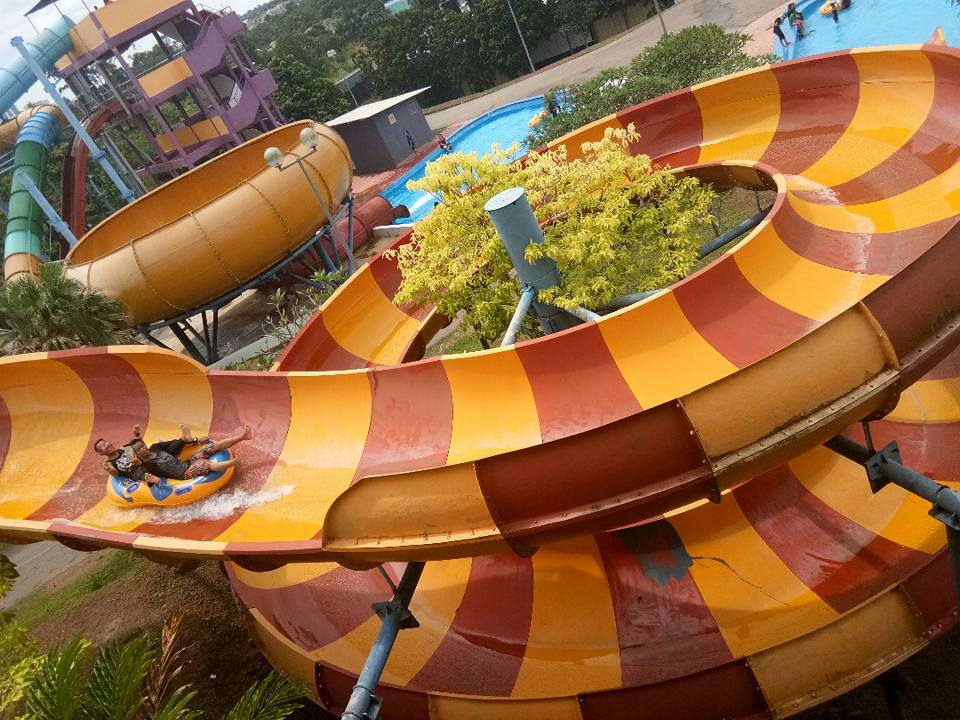 Image source: Melaka Wonderland Facebook Page
Melaka Wonderland is a 30-minute drive from Jonker Street and right next to Melaka Bird Park.
Read more about it from Madpsychmum's blog, here.
Melaka Wonderland
Lot PT 17178, Lebuh Ayer Keroh,
Hang Tuah Jaya, 75450
Ayer Keroh, Melaka, Malaysia
Opening Hours:
Tuesday to Friday– 11:00 to 19:00
Friday to Sunday – 09:00 to 19:00
Closed on Mondays, except public holidays and school holidays
If you're heading to Melaka, don't miss my list of food recommendation post and hotel review of the newly opened DoubleTree by Hilton, Melaka .
Other fun things to do in JB
Enjoyed reading this post? Do like my Facebook page to get more family friendly travel updates. You can also follow me on Twitter (@Susankoh) or Instagram (@ajugglingmom) for more travel and parenting posts. Follow us on all our travel adventure at #Taystraveldiary.
Tagged: family friendly, kids, Malacca, malaysia, Melaka, review, travel