As parents, we all have certain expectations of our children, whether they are expressed or unspoken. And some of these expectations may be a product of how we've been raised and some may even be our own agenda of our unfinished aspirations or dreams.
As a mum to a 5-year-old, I don't have any high and lofty expectation of Sophie. My greatest desire is for her is to a young lady of character, one who is confident, self assured with a teachable spirit and a good attitude in life.
But lately, she's been morphing into a spoilt brat which a capital B which I'm so bewildered because I do not tolerate such behaviours at all. Just how bratty? She can kneel on the pavement demanding for something, use her tears and cry for what she wants, raise her voice and even once shouted at me in public.
For that last one, she got a mean caning from me when we got home where I totally lost my cool and any patience with the little lady. I think I was almost screaming into her ears that we don't shout in public, especially not at her parents and went on to say that only ill-mannered kids with no mummies will behave so badly. Little did I know that right there I was contradicting myself with my very own behavior with all the shouting as I meted out my discipline. Talk about setting a good example. I felt so crushed and questioned if I've not been doing my role well as her mother, her guide.
And as I reflected it about while picking up the book, Shepherding a Child's again, I felt so guilty stricken as I realised that it's my own insecurities of how others view me as a mum that I reacted. Society expects us to raise well-behaved children who posses social grace and and behave appropriately. But like adults, kids too have their bad days and they don't always behave in a way that pleases everyone.
I have known all along that Sophie can be very head strong and stubborn and the last thing to do is to do hard on her. So today, I changed my tactic when she started crying in the MRT because I told her I can't accompany her on her class excursion with her. My usual reaction is to usually stop her crying by hook or by crook that means threats may even come up. But today, I took a deep breathe, stooped down and look her in the eye and explained that I know she's disappointed but there'll be other opportunities for her to take her out. She wouldn't have it any other way and continued to cry with big fat tears rolling down her face and by then the evening crowd on the train were all staring at the commotion.
But I know that if I want to calm her down, I have to first be calm myself . So I stood by my decision and explained why I couldn't go while handing her tissue after tissue to dry her eyes. It always helps to crack a joke and it lighten the mood and kept her mind off the topic.
That night, I told her that even though she didn't behave well, I didn't scold her because I know she was very tired (she didn't take her afternoon nap again) and she was disappointed. But I also expect her to be understanding and promised her other opportunities to go out.  I think she appreciated that I didn't scold her like I normally would.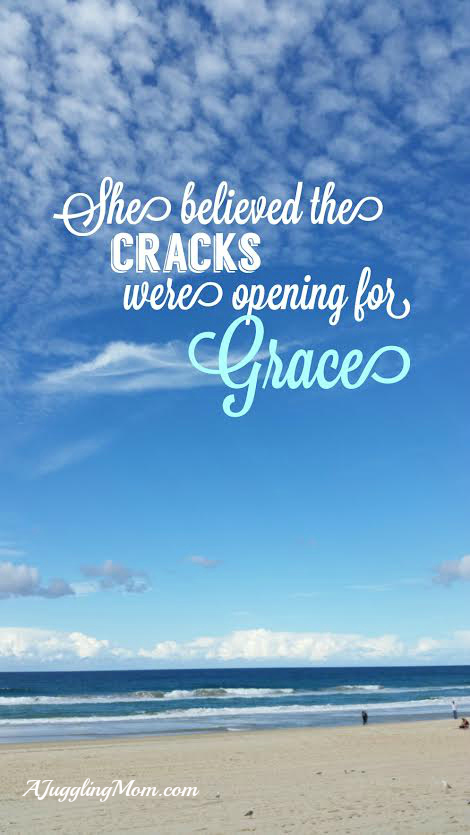 But more importantly, I reminded that we all need grace in our lives.
Grace, that undeserved, unmerited favour that says, it's okay, I I know this is not really who you are and I still love you.
Grace to accept that even as mums, sometimes we don't have it all altogether. Grace to say, it's okay, let's not beat ourselves up, pick ourselves and move on. Grace towards our kids too because it's still a learning process for them and mistakes are inevitable. This grace can only come when we know that we ourselves have been given much grace from our heavenly father and we can extended it to others. And like our kids, we parents are as much a work-in-progress like them.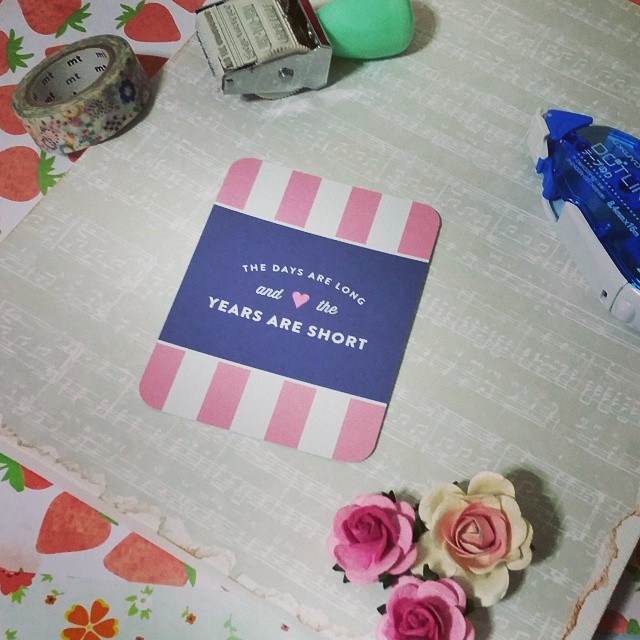 The days are long but the years are short
Other mums have been sharing this quote  and it does help mums like me with the perspective that this trying period will soon be over before you know it along with the sweet moments of this growing journey. Let's endeavour to make the long days, the best grace bound days.
Linking up with