If there is one thing that I adore about Sophie, it's her vivacious personality that radiates like the sun. She's like a bundle of positive energy all packed up in her little frame just waiting to burst into song and dance at any opportunity (rather make that whenever she hears FROZEN!).
Even as a babe, she was a happy jolly baby,  ever ready to dish out her megawatt toothless gummy smiles. So it doesn't take much efforts from us to hear her coo and laugh. And oh how I love to hear her girly giggles and infectious laugher that never fails to lift my spirits.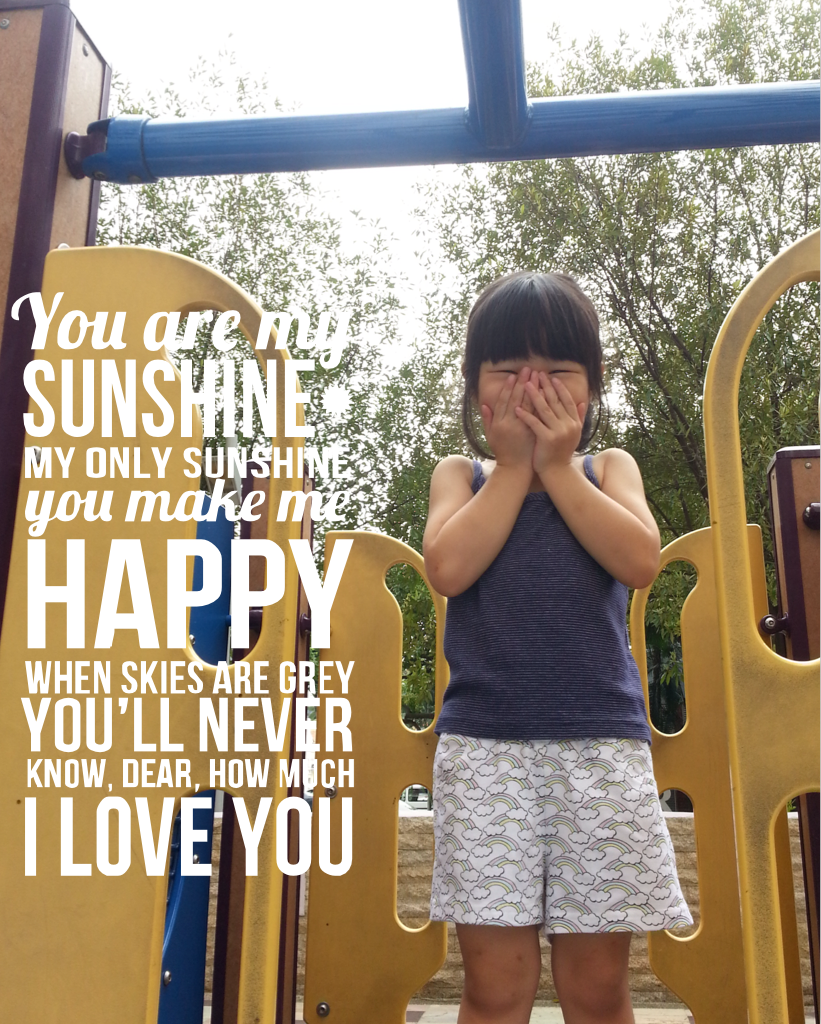 In fact, I can almost hear her giggles in my head  just looking at this photo of her taken at the playground over the weekends.
Never ever lose your joy my baby!
Dear Sophie,
In just 4 months, you'll be turning five. That's a pretty big deal isn't it? The other day, you asked me what I liked about you. And while I can probably rattle on about the many many things I love about you, the one that tops the list is how you have a joyful and cheerful personality that shines from within.
You have a funny bone and enjoy saying the funniest things to tickle me. And nowadays, you like to say absurd things only to add, just tricking you and roar in your signature boisterous laughter.
I thank God that I always have you as my instant stress reliever because your contagious laughter never fails to make me break into a smile no matter how tired or stressed I am. You're mummy's little bottle of sunshine, always shining where you go. Don't you ever lose that in you.
Linking up with