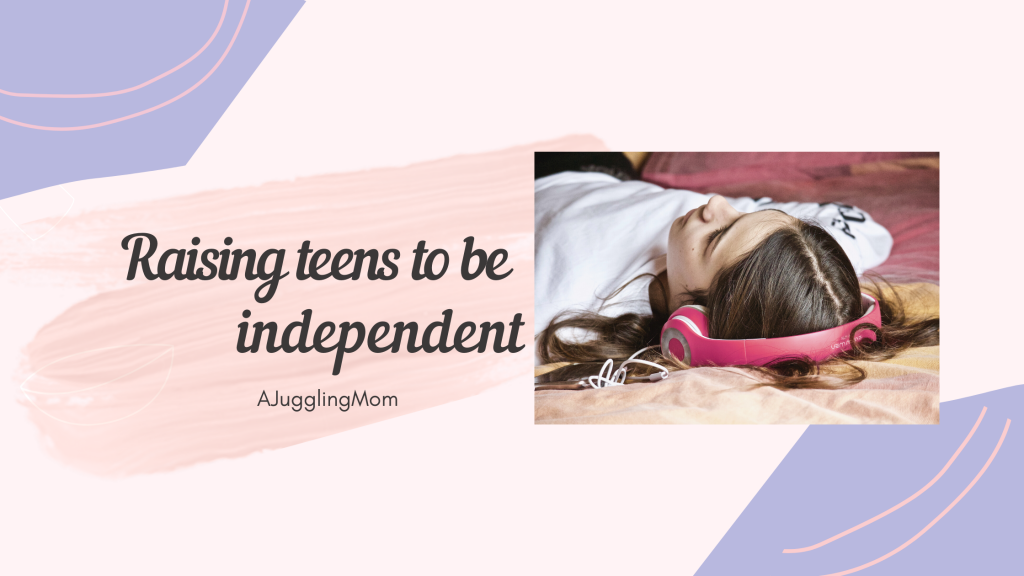 Dear mums of teenagers, how do you do it?
How do you have certainty to know you are raising teens to be independent and confident?
To trust that your child who once had their tiny hand gripped to yours, walking shyly beside you is ready to let go and chart their own path. To be sure your child is capable of making good decisions as they enter adolescence – a stage that is wonderful, challenging and confusing all at the same time.
The teenage phase where we ought to slowly loosen our grip, so our youths can take to the skies like a kite without us holding them back.
When our kids are young, instruct them. As they get older, inspire them
I found myself in this place of tension when Sophie turned 11 years old this month. To me, she'll always be my baby even though she protests to that endearing term because it embarrasses her. Yet, it's undeniable that she's evolving to be her own person with each passing birthday.
While there may be a thousand and one things I worry about my daughter, from friendships, academics, untold dangers online and the list goes on, I remind myself to trust she'll turn out good and fine as she slowly develops independence.
A strong foundation where good seeds of character and faith were sown to root her in good values. I look back at those many life lessons and know that not one of them will be in vain.
From the time I taught her to dust off the dirt and stand on her feet when she fell at the playground.
The time when she was bullied in Primary 1 and learnt that not everyone will be kind with their words.
The time when I trusted her with a mobile phone and taught her the importance of responsible phone usage and consequences if she breaks our trust.
Navigating changes at different stages of our children's life require new approaches. When our children are younger, they need clear and direct instructions. As they become a teenager, they need us to inspire them.
Raising teens to be independent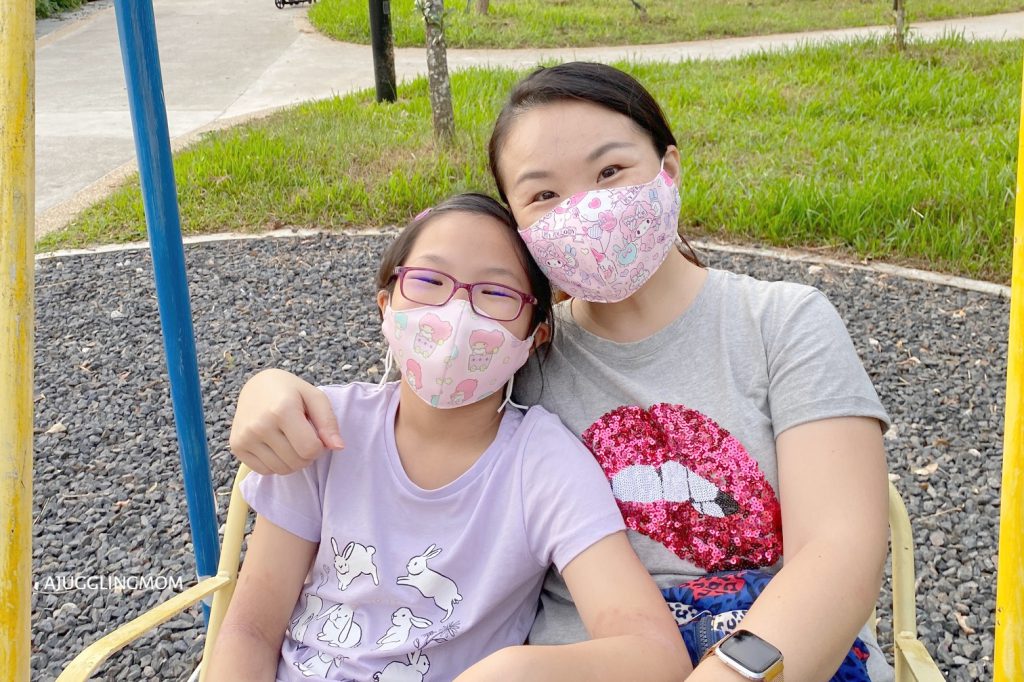 Beyond teaching our children life lessons, as parents, our role according to Proverbs 22:6 is to "Train up a child in the way he should go; and when he is old, he will not depart from it."
I often tell Sophie that independence is a mark of maturity. That while she's taking one step away from us towards independence, she's taking a step closer to God, as she learns to depend on Him.
But having a rock solid faith in God for our children doesn't happen overnight. In fact, it doesn't happen just because they tag along for church and go to Sunday School. But it happens when parents are intentional in sowing seeds of faith, and nurturing our children in God's Word.
Raising teens to be independent from parents but dependent on God
Only when our teens are rooted in God's Word, can they internalise the promises of God personally and look to Him knowing "my help comes from the Lord, the Maker of heaven and earth (Psalm 121:1).
Our charge from God is to "bring them up in the training and instruction of the Lord" and this cannot be outsourced to anyone else.
Make God's Word a priority for your teen
"How can a young person stay on the path of purity? By living according to your word. I seek you with all my heart; do not let me stray from your commands. I have hidden your word in my heart that I might not sin against you." Psalms 119: 9-11
Build up your child's faith day by day. To live out the truth, they first need to know the truth.
We've been using this series of devotions from Our Daily Bread which are written specially for children for our family devotions. The stories are relatable and challenges kids to make God's Word applicable in their lives with reflection points and actionable ideas. You can get a copy by clicking on the link above.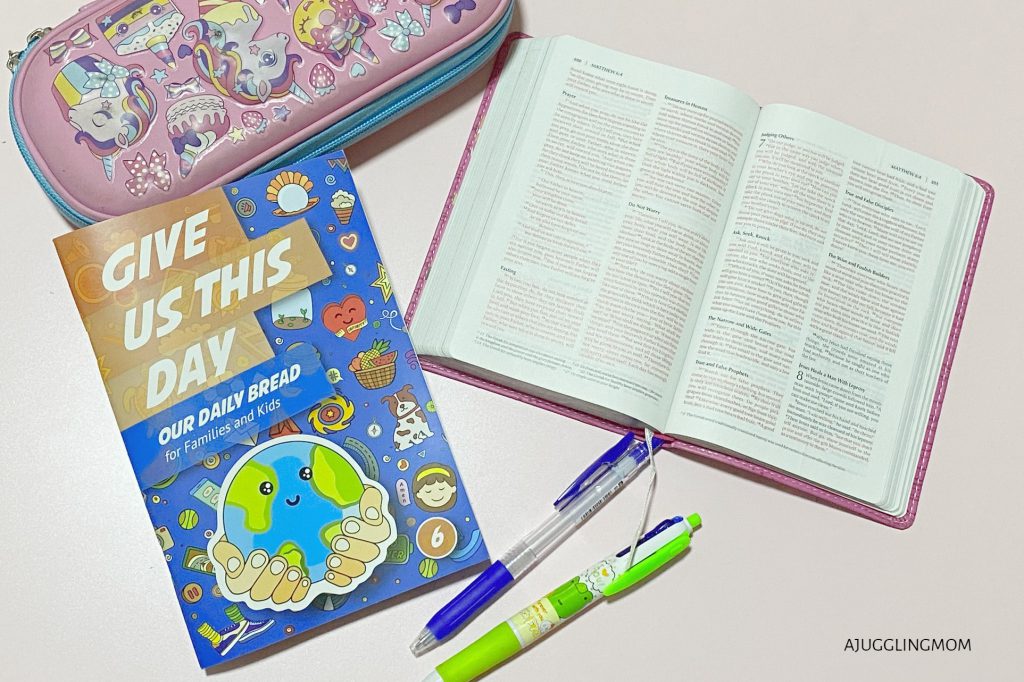 For parents using the Bible app, there is also a Kids Bible Experience inside the YouVersion App. Sophie enjoys the video segment which makes her daily devotions more engaging. I like that there are practical insight on how to apply God's Word in her life.
Through discovering God's Word, I believe Sophie will learns she's never alone even as she grows in independence from us because God is for her and is always with her.
So parents, don't be anxious when your child slowly gains their independence. Celebrate their next milestone. Set them on a firm foundation by raising your teens to be independent with a healthy dependence on God.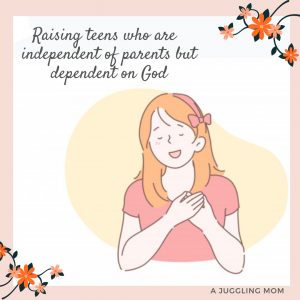 If you enjoyed this post, you may like these posts where I share my heart about parenting and motherhood
Enjoyed reading this post? Do like my Facebook page to get more sharing on parenting. You can also follow me on  Instagram (@ajugglingmom) for travel and fun places to go with your family.
Tagged: bringing up girls, Confident parenting, faith at home, motherhood, positive parenting