Never go to bed angry. I'm sure you've heard of this marriage advice before.
In our early days of marriage, Alexis and I were on the same page that any differences and unhappiness should be promptly resolved, least we allow ourselves to "let the sun go down in our anger".
But over the years, just before bedtime became the witching hour for us when patience wears thin by the end of the day and our tiredness gets the better of us. We become easily snappy and irritable which sometimes escalates into quarrels when we can't see eye to eye. And the irony is that this has been happening more often ever since we got Sophie to sleep on her own.
Since Sophie still needs me to settle her down to sleep, it's not unusual that I end up dozing off which I'm sure happens to most mums right?  When I emerge from her room after half an hour's of cat nap, I look forward to catch up with hubby and have a quick chat about our day or pick up on a discussion we had earlier in the day.
But instead what greets me is a hasty goodnight from him as he finally takes his eyes off his handphone.
Great, I come out of Sophie's room and try to ask how his day went and he just shuts me off after spending who knows how long on his handphone. And by then, its usually late so I do get it that he wants to sleep, but then if I didn't come out from her room, I'm pretty certain he'll still be glued on his handphone.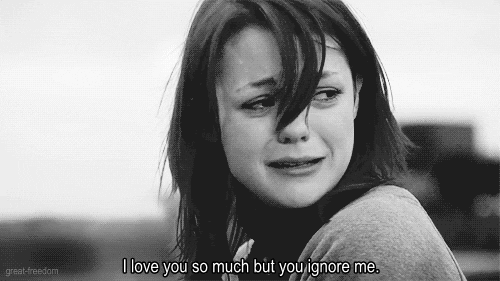 So I shoot him with some sarcastic remark only to be given the cold shoulder or else he'll tell me to go to sleep and we can talk about it tomorrow.
I do heed his advice on some nights. But on other nights, when I'm wide awake and wouldn't take no for an answer, I will push him over the edge by saying things that are totally uncalled for which ends up making both of us mad.
And the very morbid me often has thoughts like, what if we don't resolve this and I die an angry person and not hear I love you because we are both so mad to say it the night before. And that's when we end up in the predicament of do we go to bed angry or resolve it there and then?

Really, it's okay to go to bed angry
And you know what, I think it's taken us more maturity to hit the pause button and agree that we can sleep on it without having to resolve the conflict even though we may still be fuming and pick up where we left off tomorrow when we are thinking more clearly instead of sliding down the slippery slope and get things blown out of proportion when we say things we don't mean and may jolly well regret the next day. And we all know that not only is a hungry man an angry man, a tired man is also an angry man.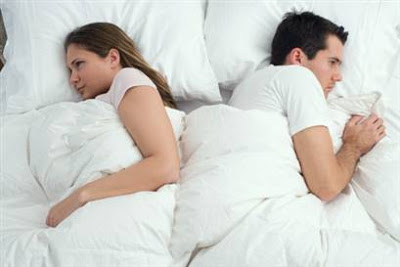 But of course these days, I try to take it less personal when I catch him using his handphone in bed even though he tells me he's sleeping … After all, I'm guilty of doing that to Sophie and she's been ever so patient with me.
So yeah, take a time out when you're both tired and you'll likely wake up with a clearer perspective and be more clear headed than you did last night to resolve the issue at hand. You may even see how the argument sounds so silly or trivial the next day after you've had time to cool down and always remember that winning an argument is never the point when you're both on the same team.
Do you always resolve your conflicts before bedtime or do you also choose to sleep on your arguments? Let's hear it.
Tagged: love, Love works, Marriage