I ought to be more diligent with my family travel posts and finish up my half written posts on Melbourne and Japan from 2017 and 2016. There's no better time to share about our first family trip to Melaka than now when the memories are all still fresh in my head.
For our 3D2N trip to Melaka, we took the coach from Sri Maju and spent 5 hours on the roads on a Friday. Thankfully the coach ride was very comfortable with lots of leg room and we even managed to catch some sleep on the way there.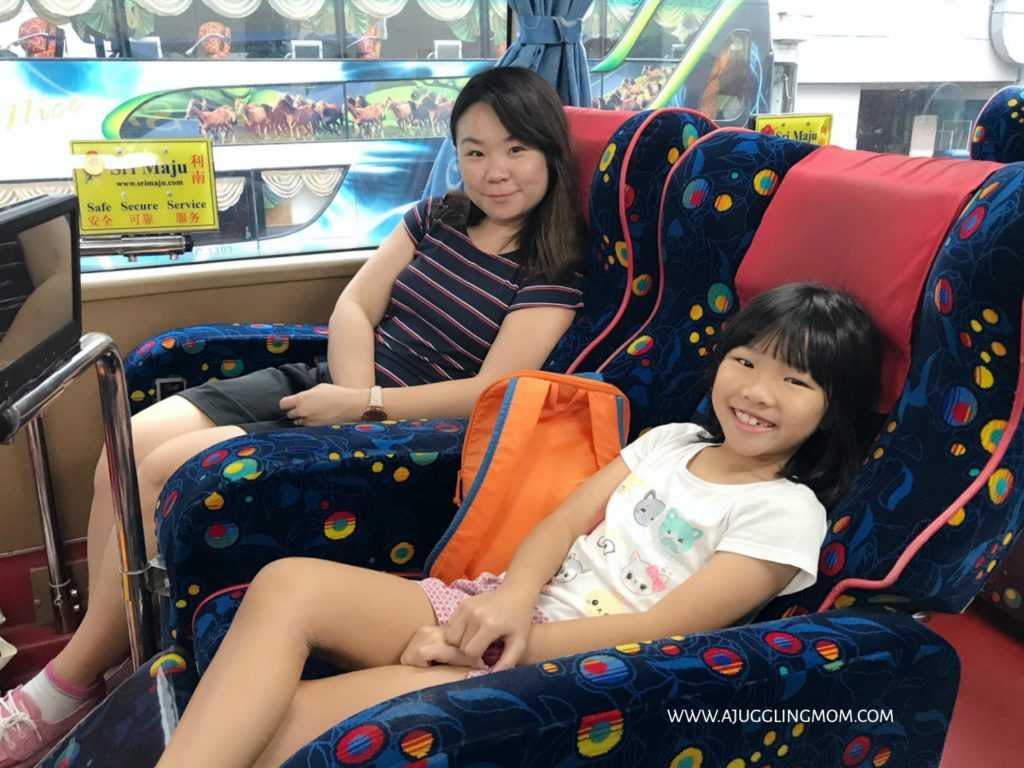 Doubletree by Hilton, Melaka
We stayed at the newly opened Doubletree by Hilton hotel and was pleasantly surprised to get upgraded to a junior suite. Perks of being a Hilton Honour member, but still what an unexpected blessing 🙂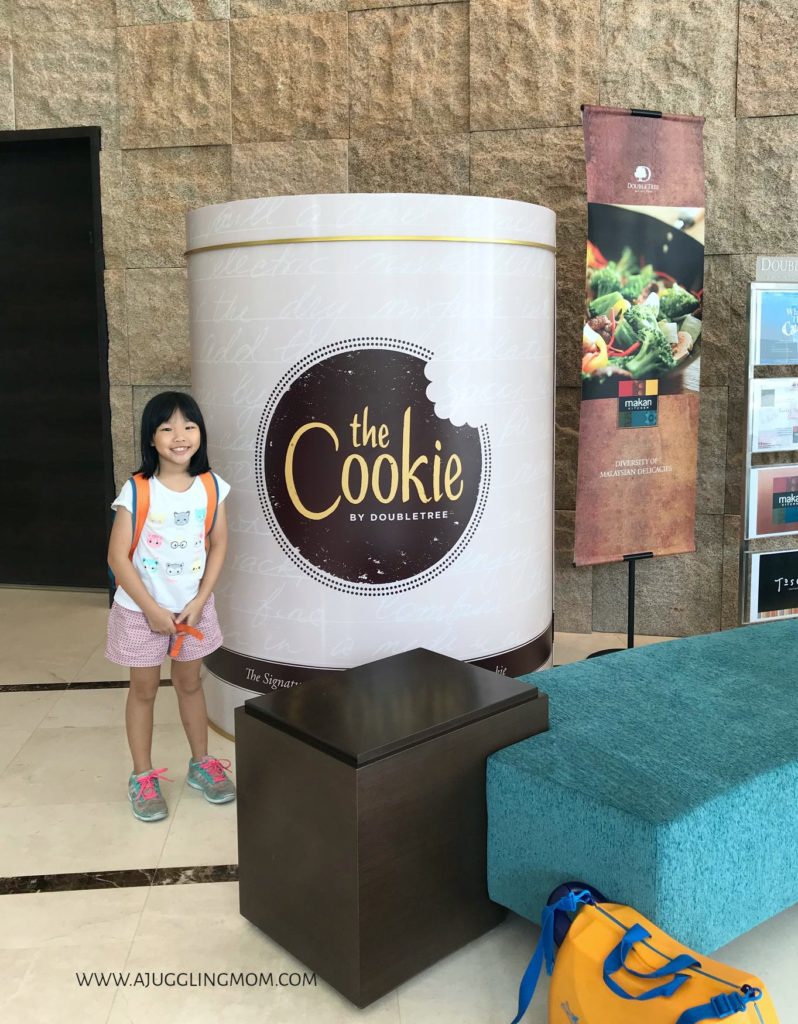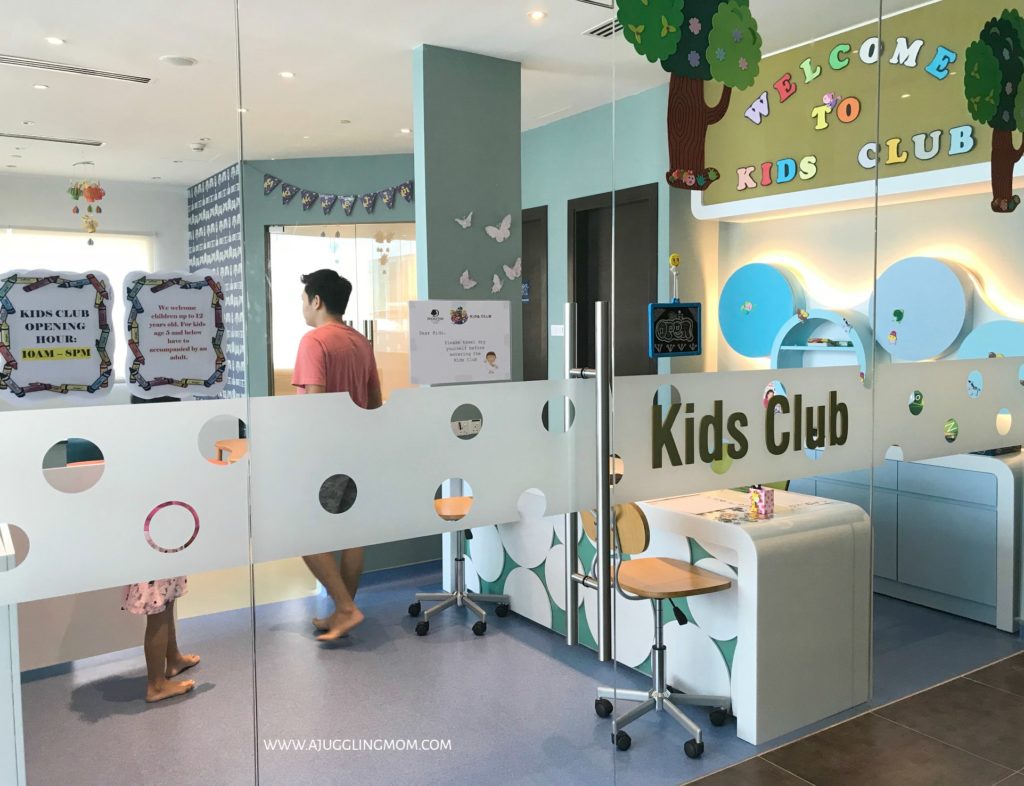 The room was very big and Sophie was super delighted to have bubble bath in the bathtub every night. Location wise, the hotel next to the Elements shopping mall and roughly a 10 minute drive away from Jonker Street.
To get around, we rely on Grab which is pretty convenient and cheap. More details about our hotel stay in my upcoming post.
Jonker Street, Melaka
2 out of 3 days were spent in Jonker street and it's really no surprise since our main agenda was to eat. On the first day, we went to the Jonker night market for dinner and on the second day we were there again for lunch.
These are some of my personal favourites which I discovered on this trip thanks to all my friends' recommendations on Facebook.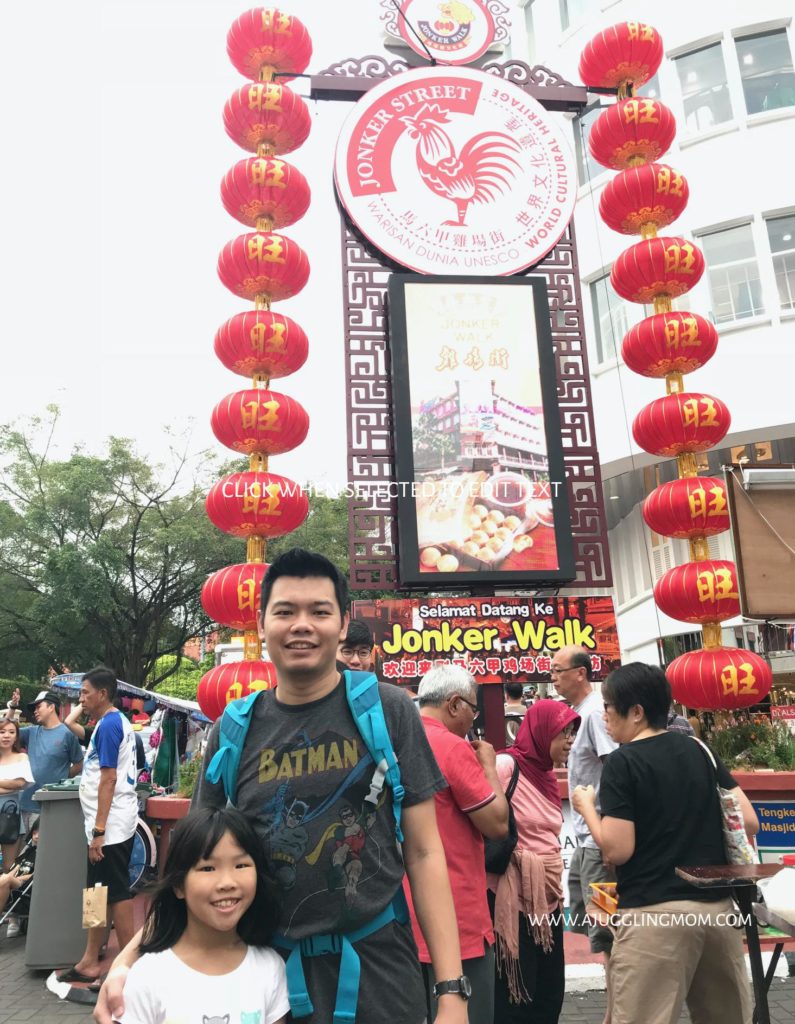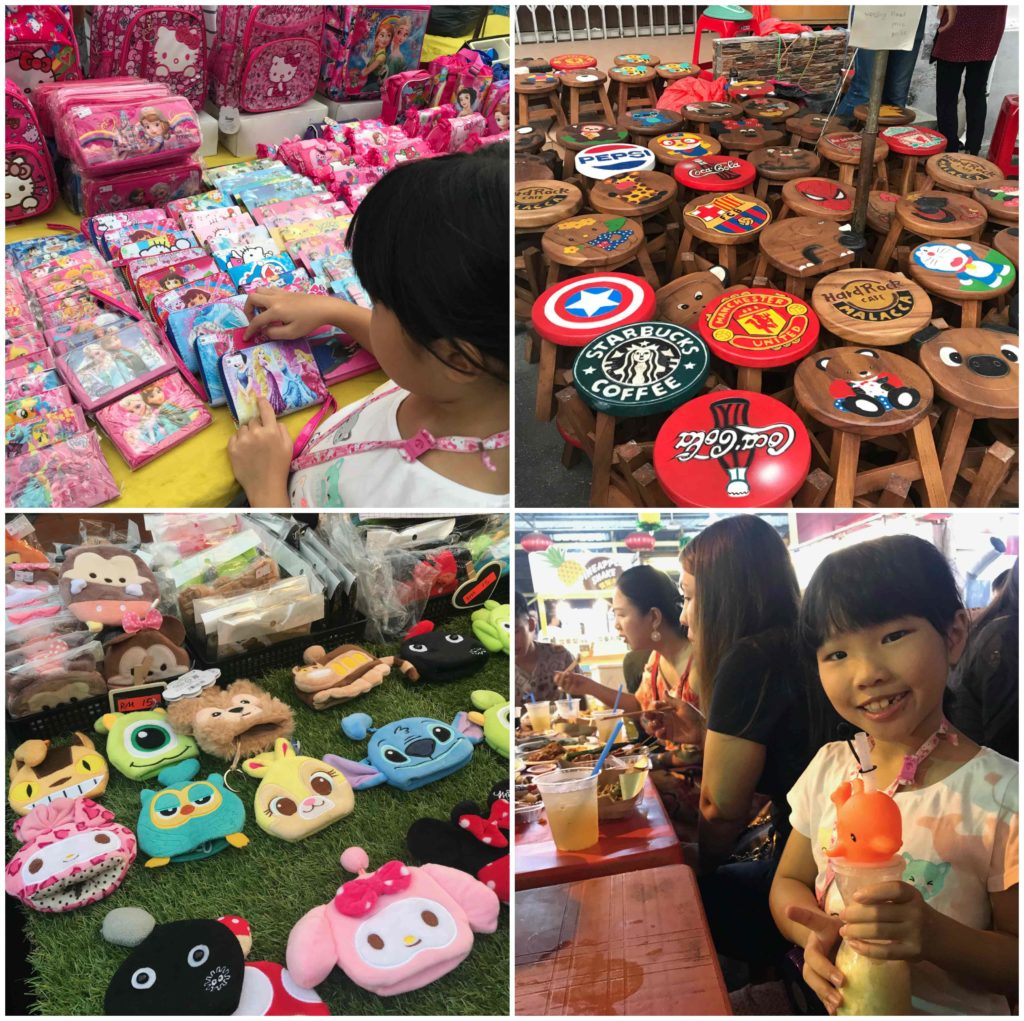 Jonker 88
Famous for their chendol and amazing Laksa.
They have 3 varieties of Laksa, Baba Laksa, Nyoya Asam, and Baba Laksa Kahwin Nyoya Asam Laksa, which is a combination of both versions. I had the Nyoya Asam Laksa (RM10.50++) and was hit by the Tangy sourish and spicy broth of the laksa which was incredibly good. I liked that they were generous with their ingredients (eggs, prawns, taupok and fried beancurd) and the highlight was the fried beancurd that was deep fried to perfection.
The spiciness level was off the charts for me and I had to wipe my tears and nose while eating. I got Sophie to share her Nata De Coco ice in an attempt to put out the fire in my mouth but my honest opinion of the dessert is that it's way too sweet and not worth the calories at all.
Perhaps you can try their chendol instead which I heard is very famous too.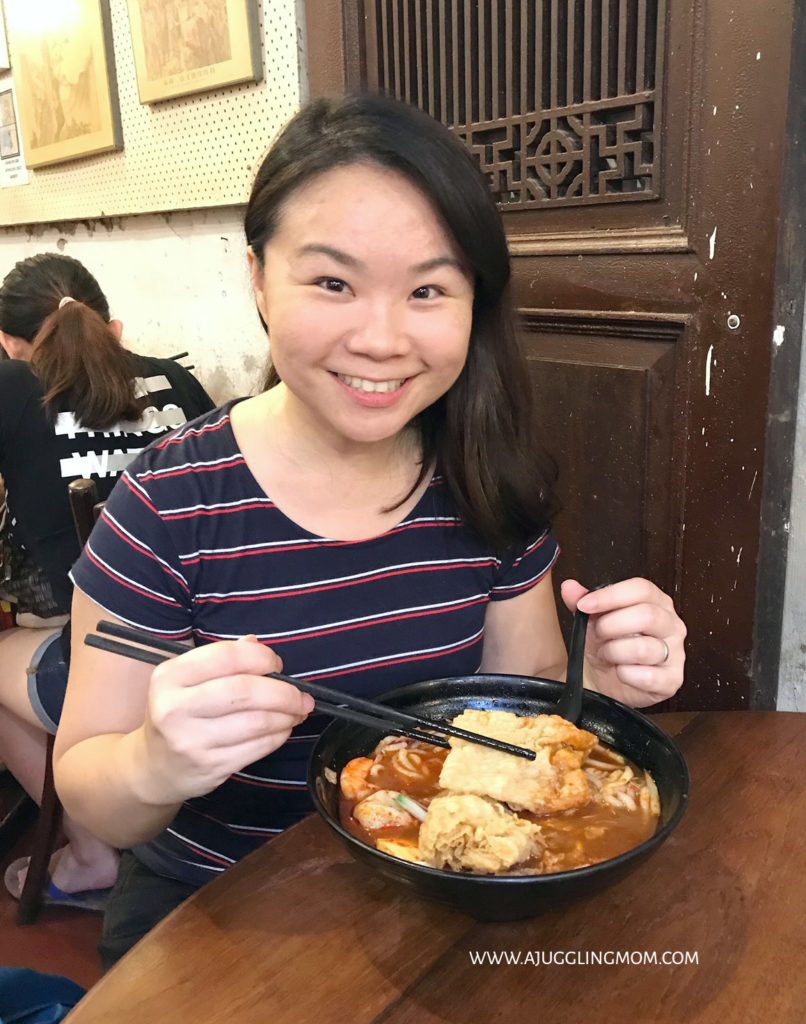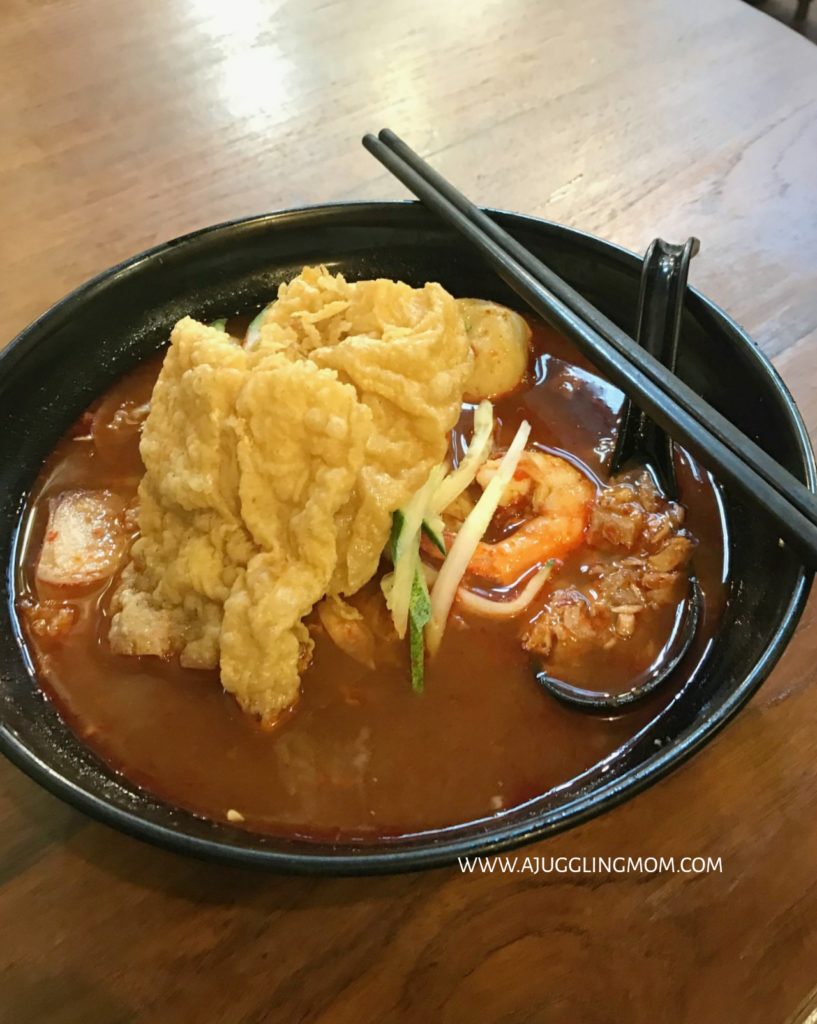 Jonker 88
Address: 88, Jalan Hang Jebat, 75200 Melaka, Malaysia
Hours: 9:30am – 6pm (Sunday-Thursday) 9:30am – 9pm (Friday, Saturday)
Phone: +60 19-397 5665
The Daily Fix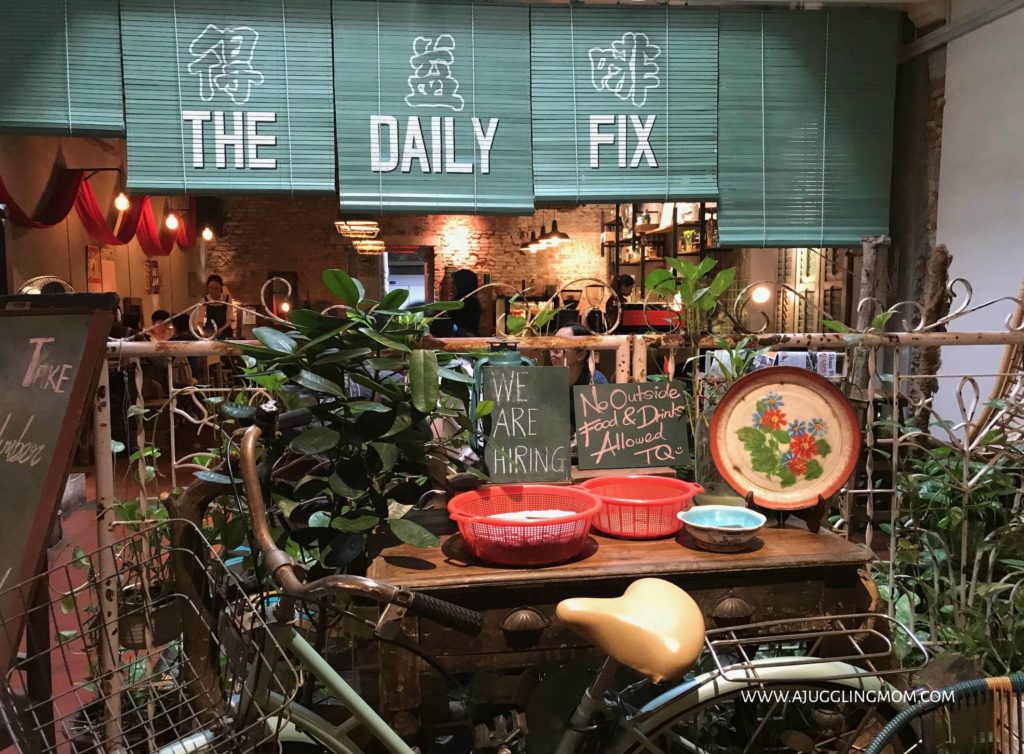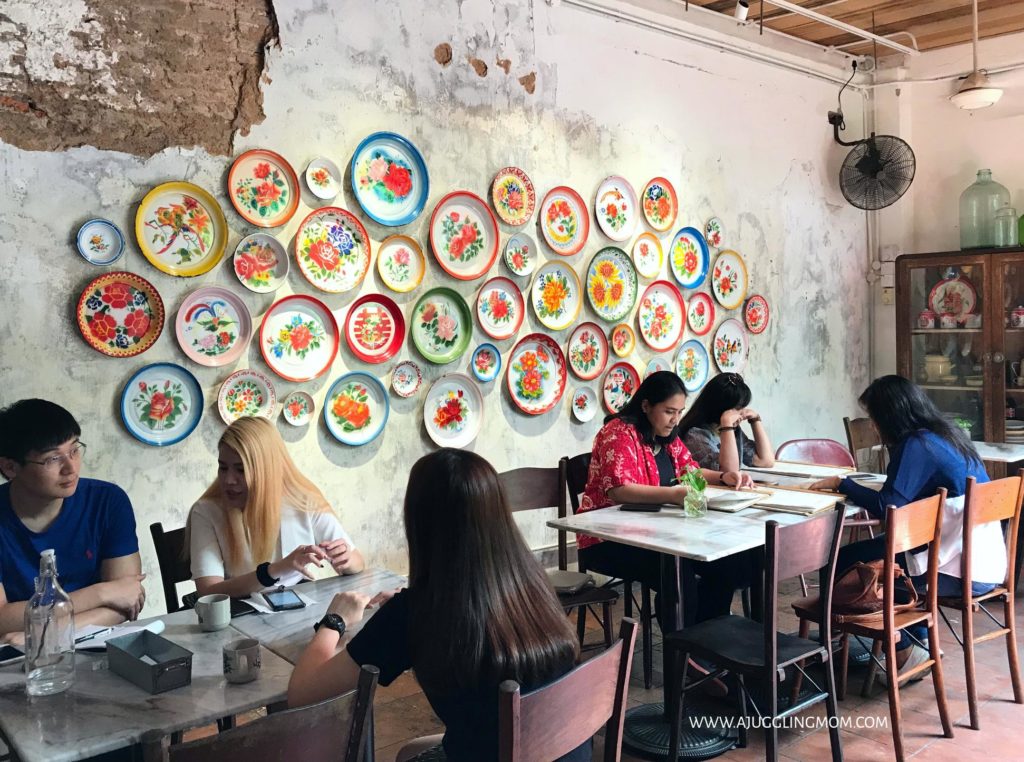 This café has its' share of fans and those who deem it overrated. But regardless of your opinion, you can't go wrong with ice coffee in the middle of the day while taking a respite from the heat which is what we did.
Alexis very kindly waited in the queue and after a 20 minutes we got a table. Besides coffee, the café serves pandan pancakes (RM 13.80) which is highly raved about and an absolute must order from their menu.
We added a scoop of ice cream to the pancakes and when served with grated coconut with Gula Melaka on the side,  the combination was heavenly.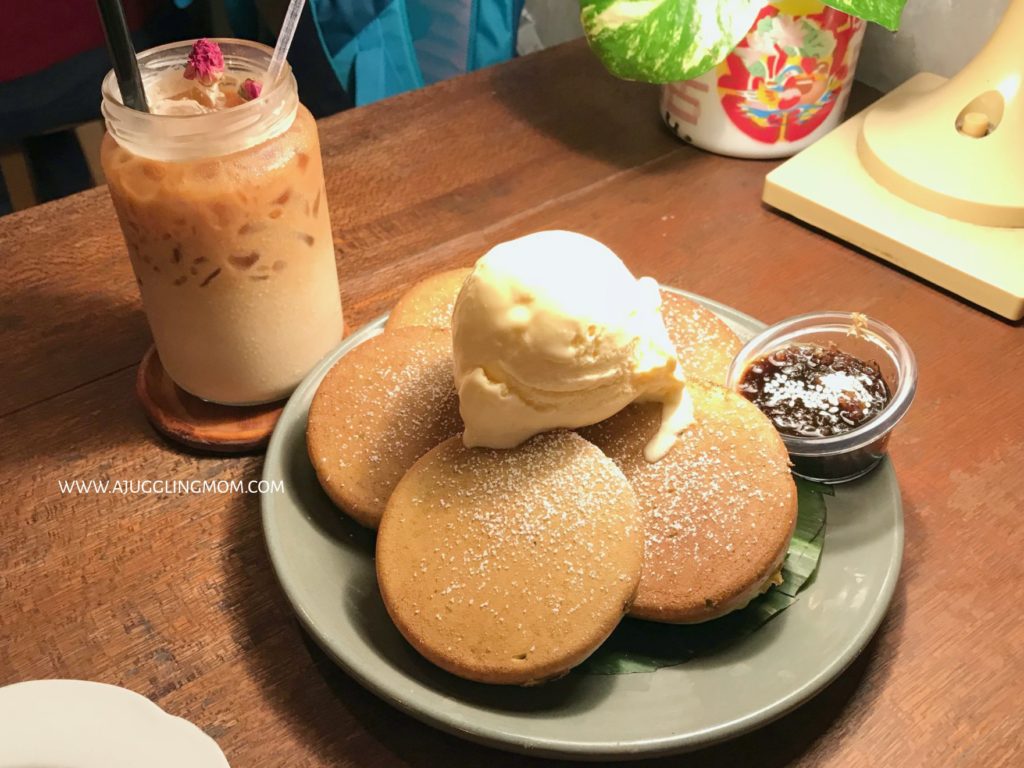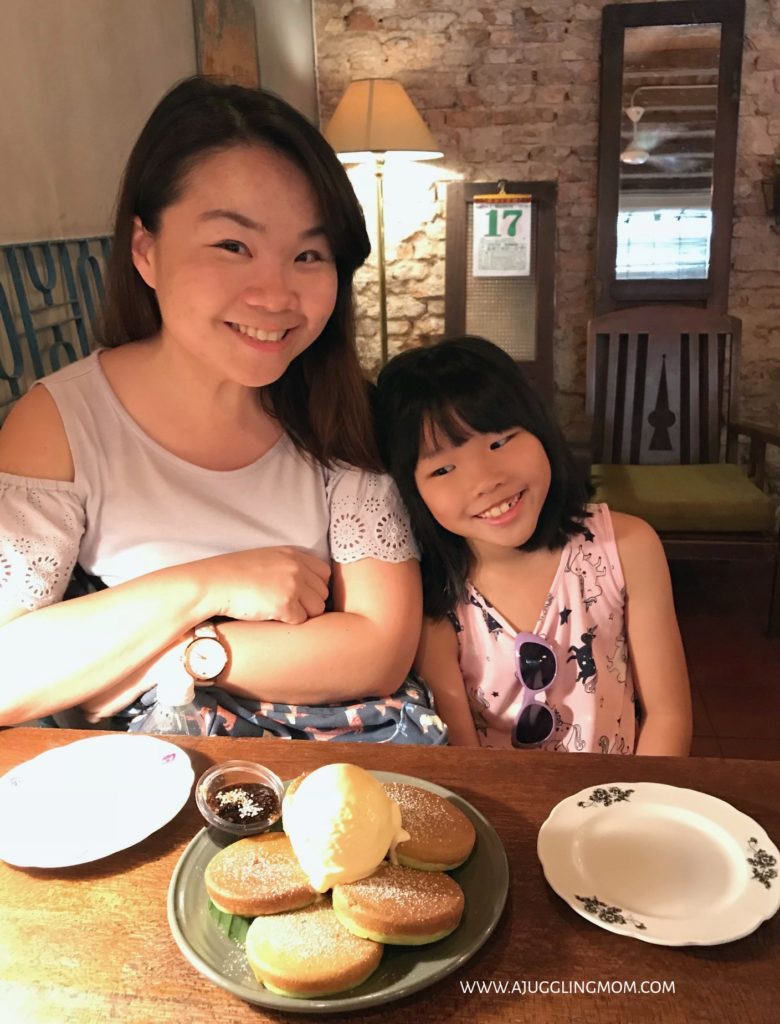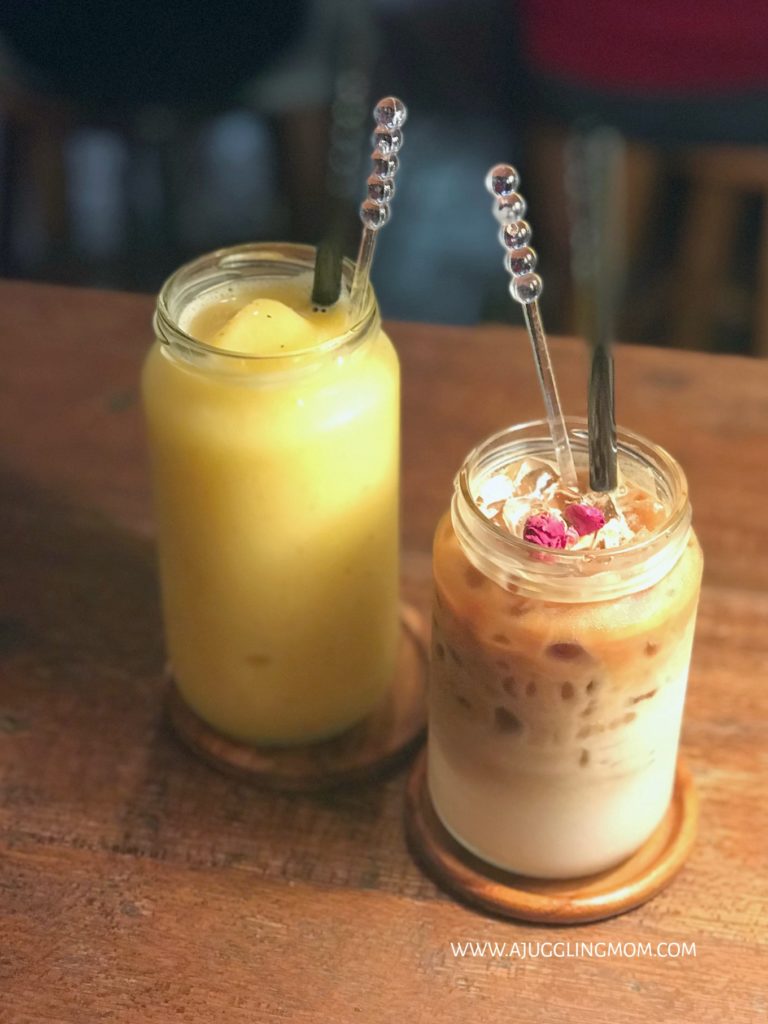 You know the pancakes must be exceptional when even Alexis who's usually doesn't not have a sweet tooth was recommending this to his friends. So this in my books is certainly worth the hype!
The Daily Fix
Address: 55, Jalan Hang Jebat, 75200 Melaka, Malaysia
Phone: +60 13-290 6855
Opening Hours: 9am – 11.30pm (Mon-Fri), 8.30am – 11.30pm (Sat-Sun)
https://www.facebook.com/thedailyfixcafe
East and West Rendezvous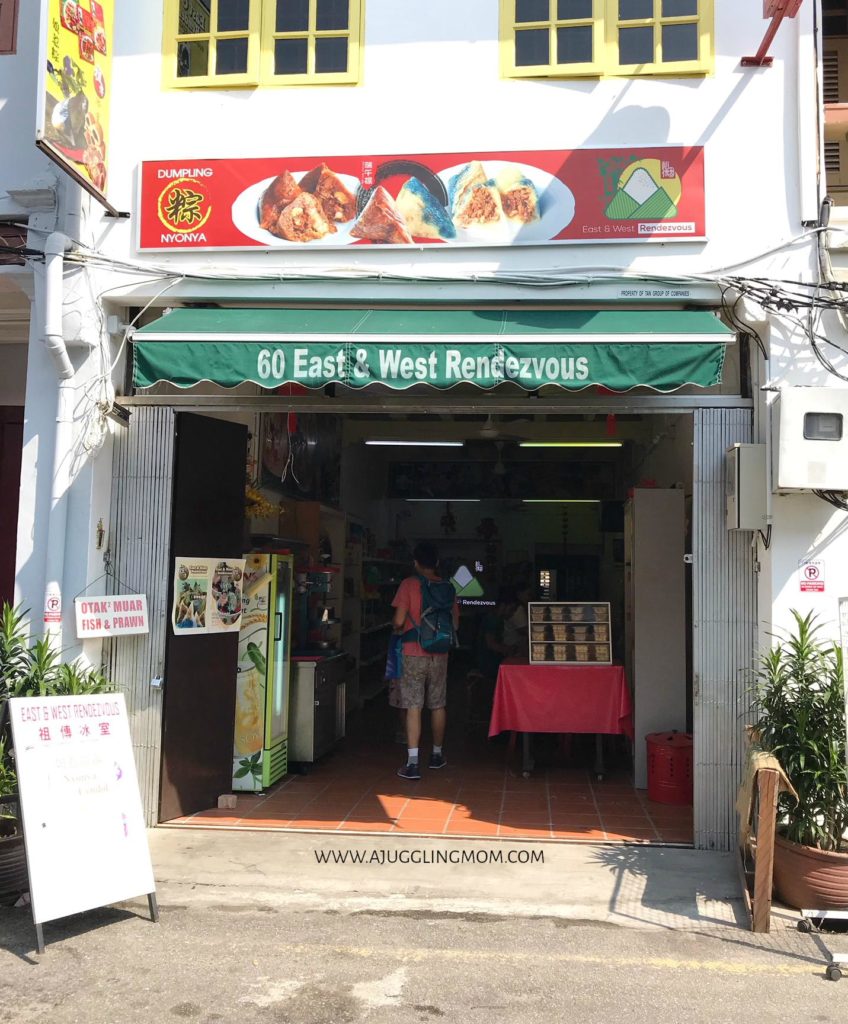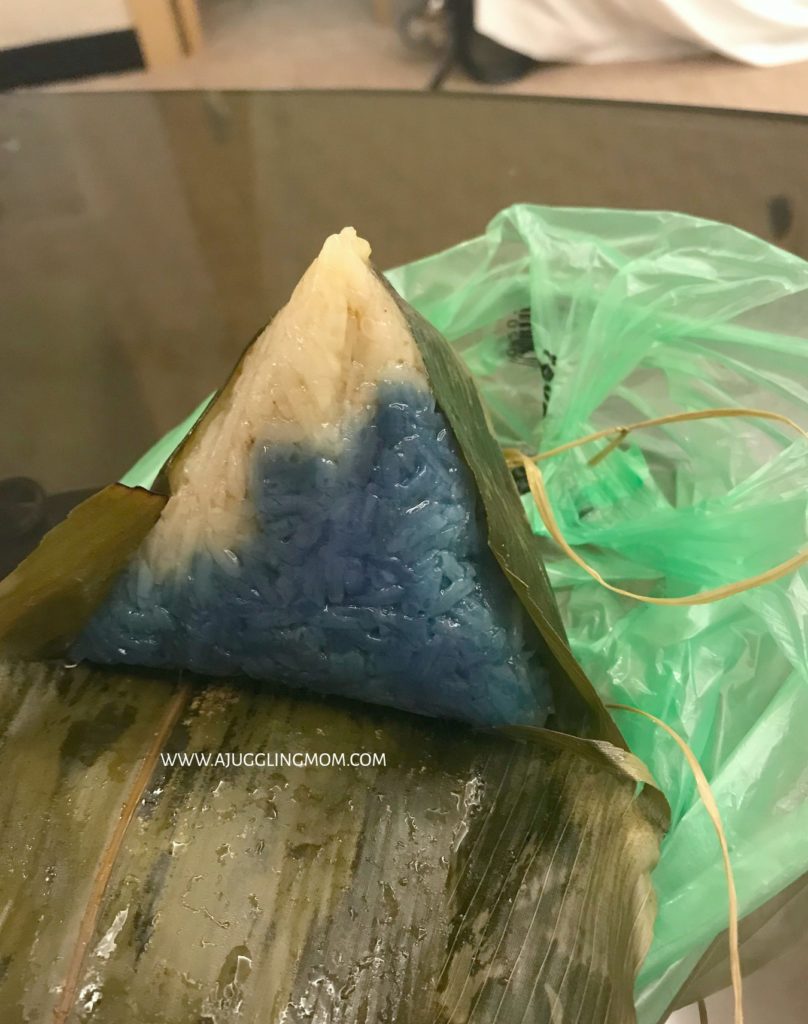 We came to buy the nyoya dumpling as I recalled my friends buying them on my last trip and they were so good. The glutinous rice is soft with well marinated meat. Plus the blue pea dye makes it looks extra pretty too.
Since they also sell chendol, we thought we'll have a bowl too since our first one on the 1st day at Christina Ee was such a let-down. I'm glad we did as their chendol was way better with richer coconut, gula meleka and finely shaved ice.
East and West Rendezvous
60, Lorong Hang Jebat, 75200 Melaka
Restaurant Tong Sheng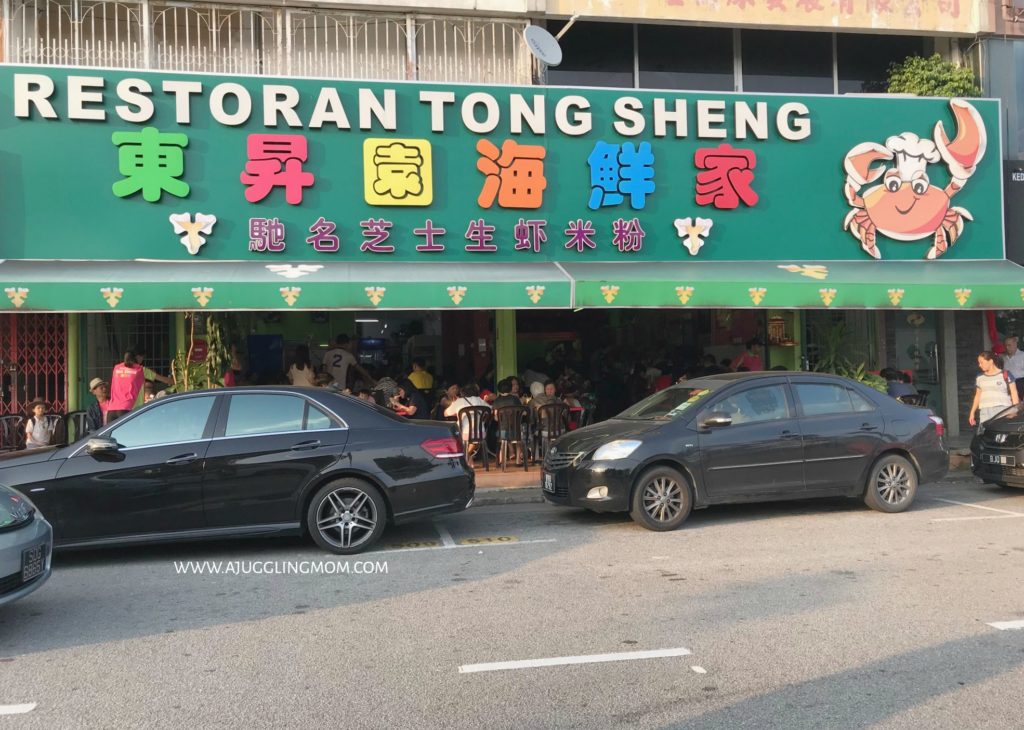 Since Alexis and Sophie can't take spicy food and don't quite fancy Nyoya food, we opted for seafood dinner on our last night and went to Restaurant Tong Sheng for their out of this world cheese prawn bee hoon which many friends recommended. We reached the restaurant at 6:30pm on a Saturday evening and waited for a whole hour before we were seated.
6 ways to have your crabs! We went for their signature fresh milk crabs and enjoyed it a lot.
Besides cheese prawn bee hoon, we also ordered fresh milk crab and claypot beancurd. I personally thought that the crabs the best dish of all as it tasted better and was unique than the bee hoon.
The fresh milk crabs was milky, savoury and a little spicy with green chili and the size of crab was so huge! Instead of fried mantou, it was served with freshly toasted bread for dipping the sauce.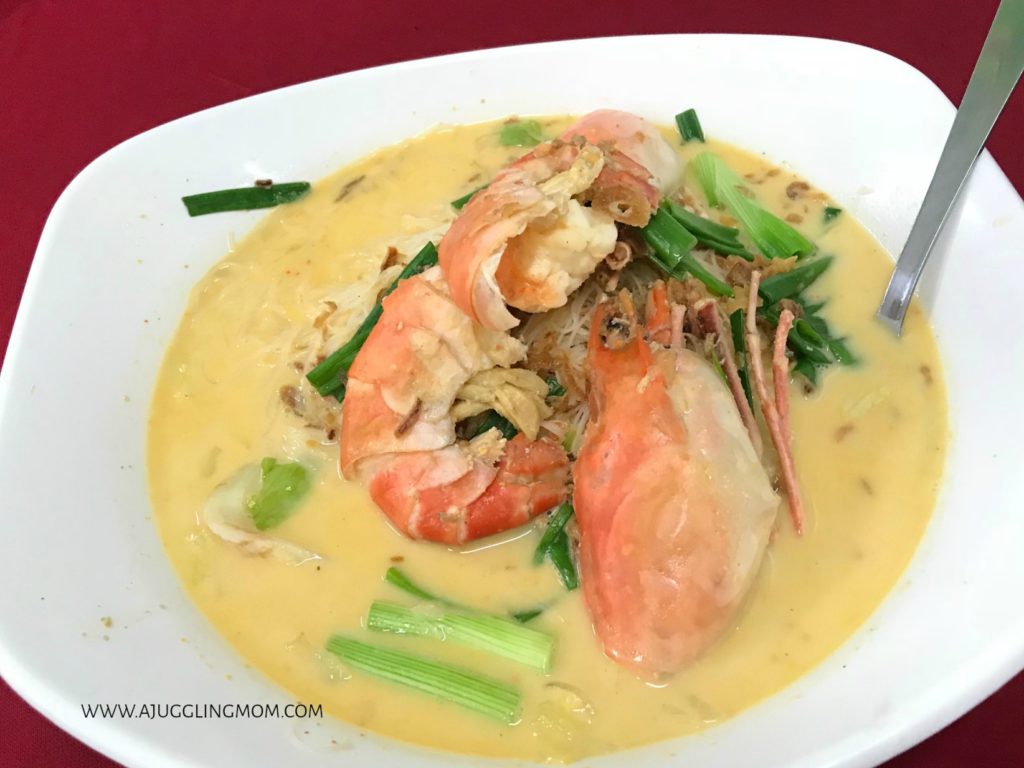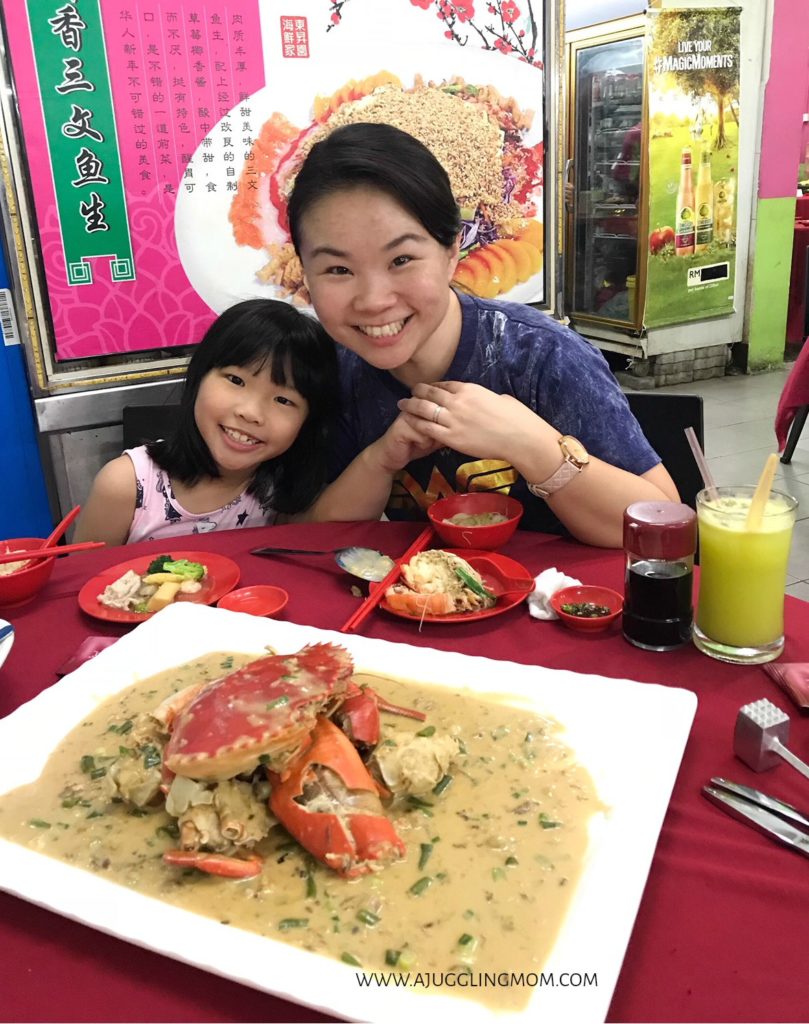 Though the cheese bee hoon was not as cheesy as we expected, Sophie was huge fan of it and even had 3 bowls of it and even dipped the toast in it and slowly savoured it. But it's undeniable that it is a very special dish which you don't find in Singapore.
The bill came up to RM268 (S$89) and for such huge crabs, we thought it was pretty good value. I found out later that they take reservations, so it's advisable to call in advance.
Restaurant Tong Sheng
Address: No. 377 & 378, Jalan Taman Melaka Raya 6, Taman Melaka Raya, 75000 Melaka
Phone: 06 – 286 7811
Website: http://www.tongsheng.com.my/
Opening Hours: 5.30pm to 11pm. Closed on alternate Mondays.
Heading to Melaka soon? Here's my review of the newly opened DoubleTree by Hilton, Melaka  as well as a list of activities that kids will enjoy in Melaka.
Don't miss these popular posts on Johor Bahru too!
Fun things to do in JB
Enjoyed reading this post? Do like my 
Facebook page
 to get more family friendly travel updates. You can also follow me on Instagram (@ajugglingmom) for more travel and parenting posts.
Tagged: family friendly, kids, Malacca, malaysia, Melaka, review, travel