Valentine's Day is around the corner. While I'm not big on making a big fuss over it, I do think it's always a sweet gesture to show my appreciation and love to my hubby with a little gift on this special day. Personally, I love receiving personalised gifts, so it's no surprise that when it comes to presents, I like to put in a little more though and effort to create a meaningful gift.
So I'm here to show you a DIY gift idea that is not only easy to make but also one that will be cherished by the party receiving it.
DIY Desktop Mini Flip Album
I'm sure that you have tons of photos that are stored on your mobile phones or computers. So this is the perfect chance to get them printed for this DIY Desktop Mini Flip Album project.
The photo frame that we'll be using is none other than the IKEA Tolsby frame. Besides white, you also have the option of having the frame  in red and orange as well. And this is a super value frame at just $0.90!
I printed my photographs with my Canon Pixma home printer and it's truly my must have for crafting at home. The pictures that I chose were mostly taken on our holidays last year where we went to Bali to celebrate our wedding anniversary, Gold Coast and also Phuket.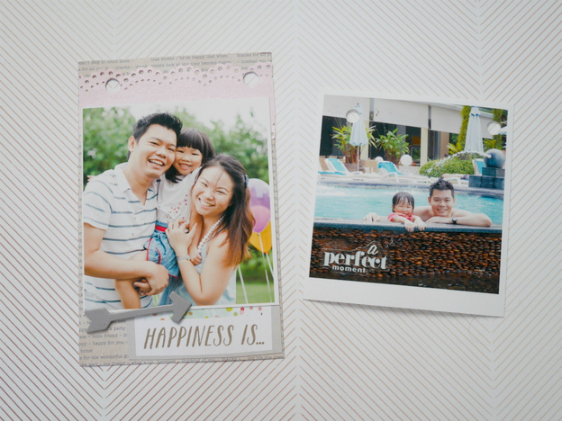 There were also a few from our family photography session with Steph Tan last year during her Pass it On project. This one here of the three of us is one of my favourite too.
To ensure that the cards were kept within the frame, I trimmed my card stock to a size of 5 inch by 3.2 inch before affixing my photographs which had different combinations of sizes. the square ones were 2 inch by 2 inch.
This is also one project where you can use up all your scraps to add details to the card stocks or photographs. On some cards, I used my sentiment stamps and on others I added stickers and chipboard stickers. You may notice that in the first picture of the cover, I used a rose chipboard on the edge to dress the frame up.
And knowing me, I wrapped the frame with washi tape and transformed it from a plain looking frame…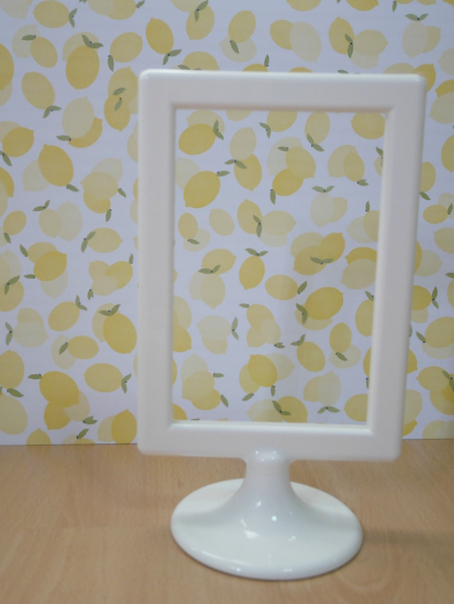 To this prettier version #everythinglooksbetterwithWashitape
Lastly, I punch the top of the cards and secured it with ring binders to the frame. if you want an extra splash of colour, you can also tie ribbons to the ring binders or add stickers to the frame.
And the best part of this DIY project, is that you can easily replicate this idea for other occasions like birthday celebration, a vacation mini album, baby shower or even a calendar.
I hope that this idea inspires you to print out your photos that having been sitting in your handphone or computer for way too long and use them to create a meaningful gift that will proudly display your most treasured moments.
To see, what I handmade for hubby last year, you can check out this post.
What are you planning to make or give your partner for Valentine's Day this year?
Linking up with
Here are other DIY craft ideas that you can make too