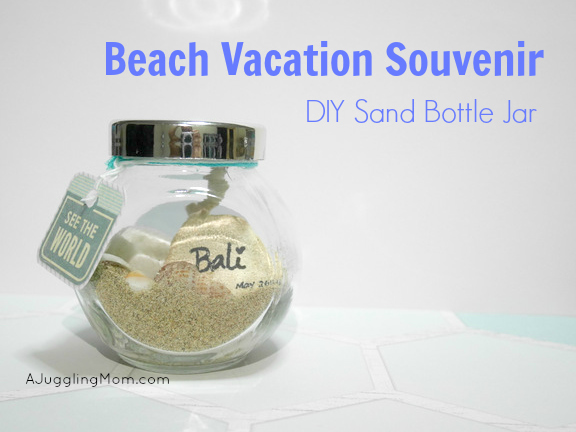 On our recent Bali holidays, I thought it would be nice to take back a part of Bali with me so that I'll always remember it's pristine beaches along with it's stunning sunsets that totally left me in awe of the wonder of God's creation.
Since Bali is famous for it's beautiful beaches, I decided to make a beach vacation memory jar and headed out to the beach to collect sea shells and sand in a zip lock with Alexis while Sophie was in the kids club in the hotel.  (Absolutely love hotels with kiddy clubs!)
Lucky us, we stayed at the Le Meridien Hotel, which was just across the beach, so walking there was no more than 5 minutes.
When I got home, I took one of my Ikea glass jar and filled it with the sand and sea shells that I collected from Jimbaran Beach. Mason jars would be perfect as well.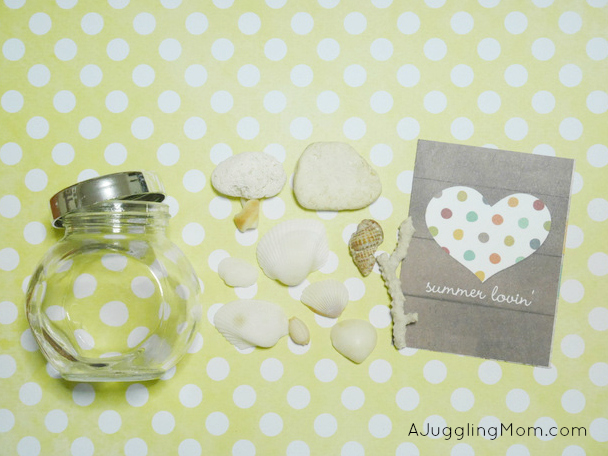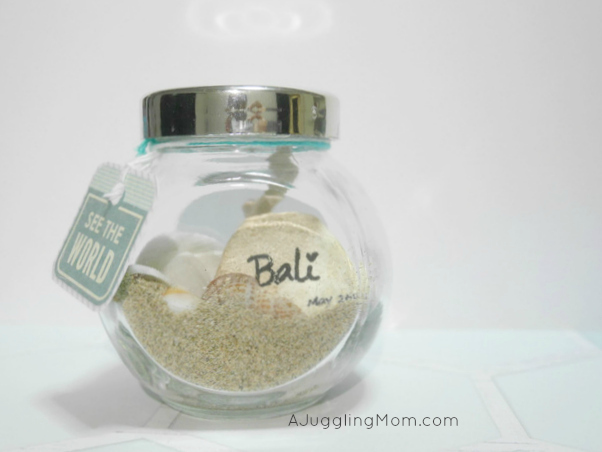 See who ever said that vacation souvenirs had to be expensive and tacky?  This DIY sand bottle jar makes for a memorable beach vacation souvenir that anyone can do.
In fact, I'm going to make another one for my upcoming trip to Gold Coast, Australia! Yes, Surfers Paradise, here I come!
For other variations of how to put together a memory jar, do check out these links from left to right.
Maratha Stewart vacation memory jar, beach in a bottle necklace, scrapbook in a jar, beach vacation keepsake, shell vacation jar from Martha Stewart.
I'm still finishing up my travel journal which I took along for the trip. An irony since I was supposed to be scrapping on the go. The fun part was collecting name cards, receipts, coasters, ticket stubs of the places we went. Perhaps, I'll be done by my next Travel Tuesday post.
If you enjoyed this travel craft idea, do check out these posts too
What do you like receiving as vacation souvenirs and And what do you usually buy as keepsakes when you travel?