As the saying goes 活到老,学到老. Which translates to, one lives to old age and continues to learn to old age. In fact, my grandma is such an example and she's learning English from the Community Centre even at 86 years old! I really admire her courage and thirst for knowledge.
To encourage more seniors to lead an active lifestyle and expand their social circle, the People's Association has initiated the Senior Academy where those 50 years and above can pick up a new hobby, life skill, knowledge and even contribute back to the community.
Last weekend, I attended one of such courses, where I invited my mother-in-law to attend a class on the 'The Basic Of Scrapbooking'. We learnt how to transform a shadow box andinto a memory box filled with precious photographs and meaningful mementos under the guidance of Ms Loh Kit Mui, a trainer from Nanyang Academy Of Fine Arts.
We were given a shadow box and lots of embellishments of our choice  to work with.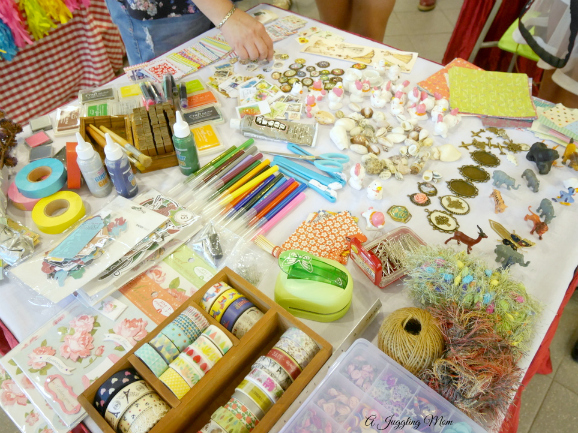 Initially my mother-in-law was worried that she'll be lost at the class as she's not done such craft work.
As it turns out, it was very easy to follow the class as it was mostly hands-on where the instructor moved around tables to give suggestions on how we can mix and match different papers, affix embellishments and introduced techniques like painting, punching that enhanced the look of our shadow boxes.
Nothing too complicated so beginners can be assured that you wouldn't feel lost during the class. After all, there are no mistakes when it comes to a creative class like this 🙂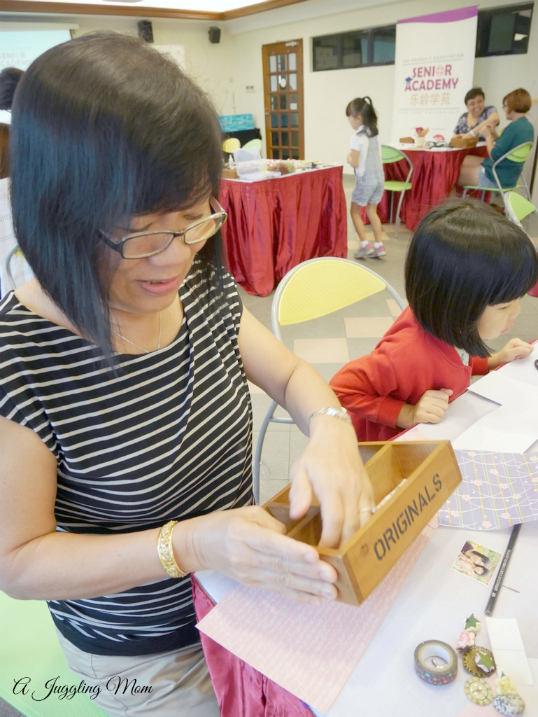 In fact, my mother-in-law did such a good job that she was the first in the class to complete her box.
She even did it meticulously with a theme to each box in the second row. Do you see the beach, garden and forest theme?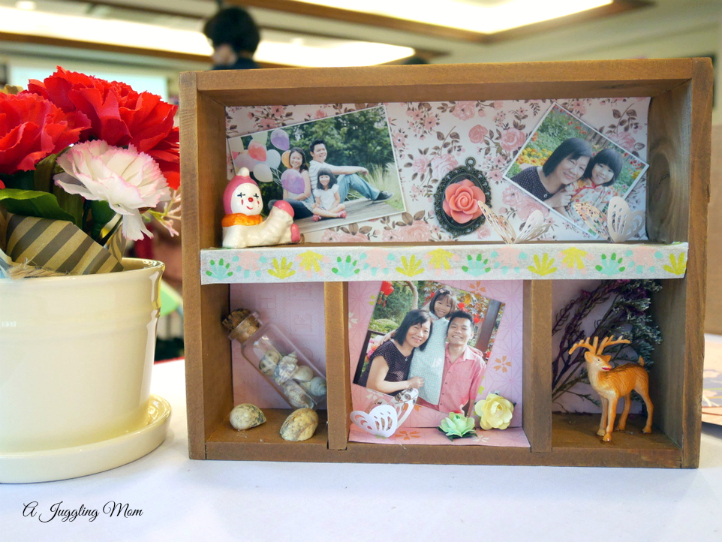 And this is my shadow box, in my signature pink with all things flowery, sweet and lacy. And don't you agree that everything looks nicer with washi that I used to line the box with?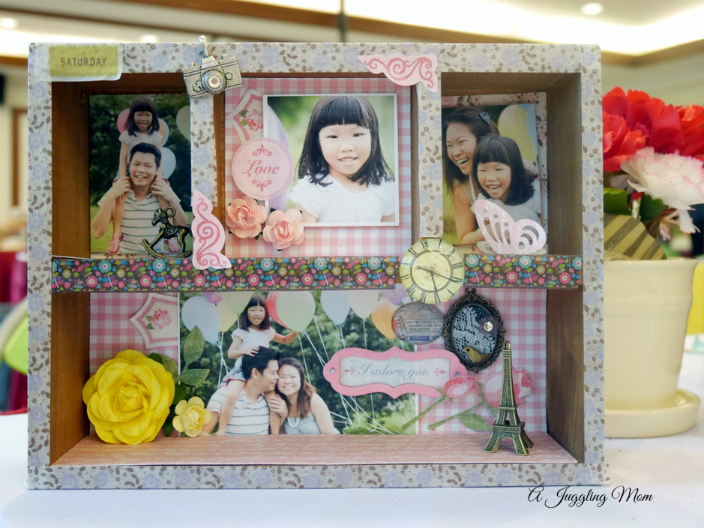 I'm glad that my mother-in-law found the class interesting and I'm always glad that someone takes pleasure in doing craft work which is always such a therapeutic activity in itself  🙂 

Besides scrapbooking, there are other classes such as introduction to mobile apps and tablets, cooking with Chef Eric, Health and Wellness by Celebrity DJ Anna Lim,  first aid, dancing, mobile photography, etc. To find out more about Senior Academy, do visit http://www.pa.gov.sg/courses/senior-academy.html.

* A Juggling Mom was invited for a media invite to write this post however no monetary compensation was received. All opinions are honest and are my own.
If you're into crafts or memory making, do check out these posts too
Tagged: Handmade, learning, Media Invite, Mother's Day, scrapbook, washi tape