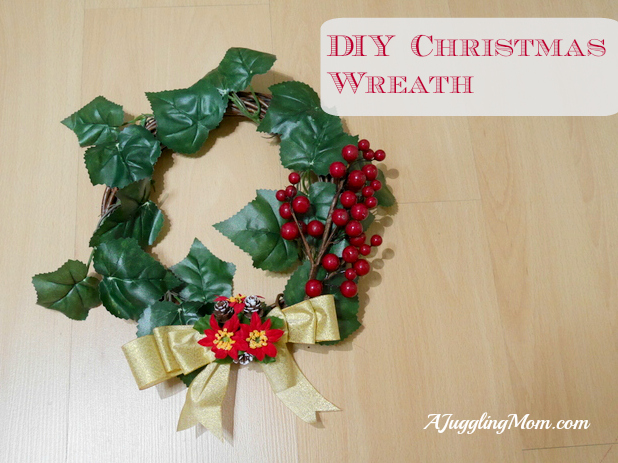 Christmas is around the corner. Have you put up all your Christmas decorations yet? We finally got he Christmas tree up this week and oh I love staring at the lights at night and watching the soft glow as they twinkle against the red and white ornaments. All I just need is a warm cuppa chocolate and some snow would be perfect.
Anyway, today I want to share a DIY Christmas craft that I did and surprise surprise, you can get most of the materials from my favourite S$2 shop, Daiso 🙂 And can you imagine, I actually bought these materials like two months back, all in anticipation of Christmas!
DIY Christmas Wreath
Here's the list of supplies I used
Materials
A wreath (From Daiso)
Plastic vine leaves (Also from Daiso too)
Gold ribbon
Berries (from my Christmas tree deco)
Christmas ornament (left over from a hamper)
Steps
1. Twist vine around the wreath. I secured parts of it with wire so that it will stay in place and also glued some leaves down to the wreath as I didn't want them to look too messy.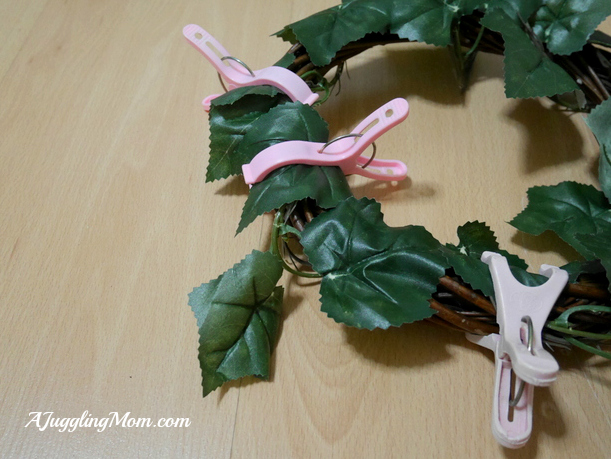 Next was to tie my gold ribbon into a bow. I secured the middle portion with an elastic band and looked gold ribbon around to conceal it.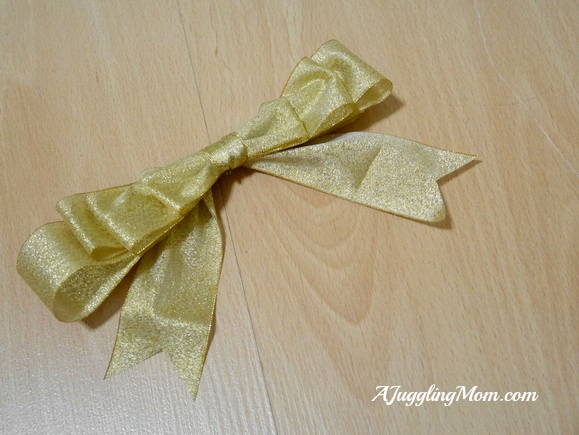 To jazz it up, I secured a Christmas embellishment around the ribbon which I saved from a hamper last year. You may call me a hoarder but you see, you never know when such things come in handy. Initially I wanted to add my wood letter Love to it, but it looked a bit out of place, so I left that out.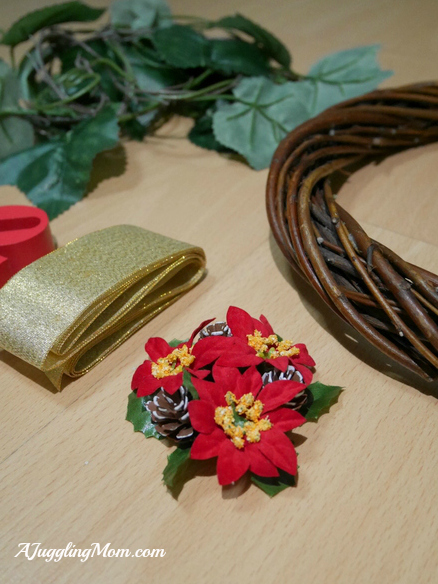 Lastly, to give it a dash of festive colour, I added a berry branch which I got from my Christmas tree.
Doesn't it look great and all for just $4.
Go and grab your supplies from Daiso today. Happy crafting 🙂
For more Christmas craft ideas, do check out these mum's blogs
Linking up with