I'm taking part in Madeline's Around the World blog train where a group of Singapore Mom Bloggers are sharing our travel adventures. For my stop, we're heading to South Korea. I've shared about some of the places I visited in South Korea last year when I did a 10 days free and easy holiday. For those who would like to plan your own free and easy trip, here's a list of my Top 10 things to do in South Korea.
1. Palaces in Korea
A visit to South Korea is never complete unless you've visited at least one of their palaces. If you're wondering which is the palace that is a must go, then head for the Gyeongbokgung Palace– the oldest and grandest palace situated right in the heart of the city.
We joined the guided tour where we had a glimpse of South Korea's history. Much of it's architecture and furniture has been well preserved which gives you an insight to life back then in the Josen Dynasty. The guided tour takes no more than an hour and there are tours conducted in English and Mandarin.
Don't forget to visit the Cheongwadae (The Blue House), which is the President's residence (reservations must be made in advance), the Gwanghwamun Square (a 10 minutes walk from the palace) and the changing of Guards ceremony which takes place daily.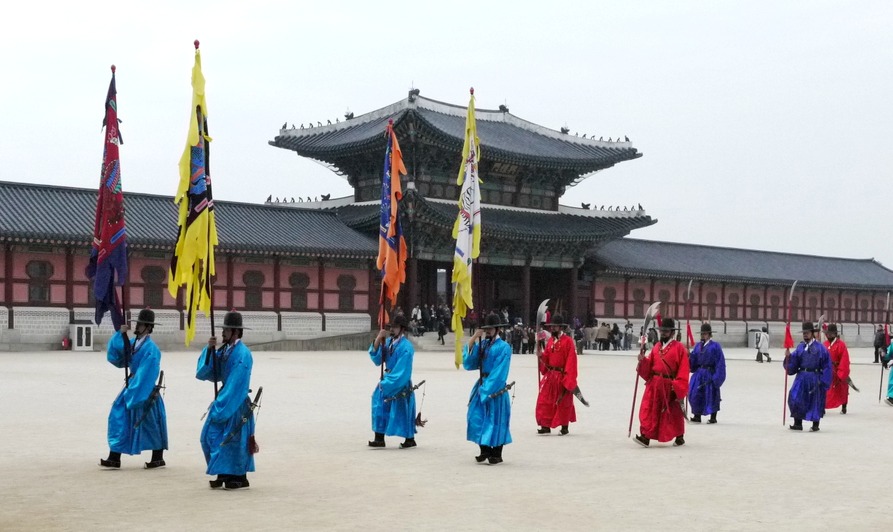 We also visited the Changdeokgung Palace on another day, but quoting my friends who've been there before "Once you've seen one palace, you've seen them all" and I have to agree with that. Unless of course, you're interested in their history and have time on your hands, you'll find that each palace has it's own charm.
2. N Seoul Tower
The N Seoul Tower is famous for its 360 degrees panoramic view of the city and it certainly doesn't disappoint. Located at the top of the Namsan Park, you can either get up to the Tower by cable car, taxi or tour bus or a nice long hike. Because of it's  fantastic view, the N Seoul Tower is a popular dating location for many couples. You'll spot the place littered with these Love Lock Trees where couples would lock their padlocks together and throw away the key to symbolise that their love will be locked forever.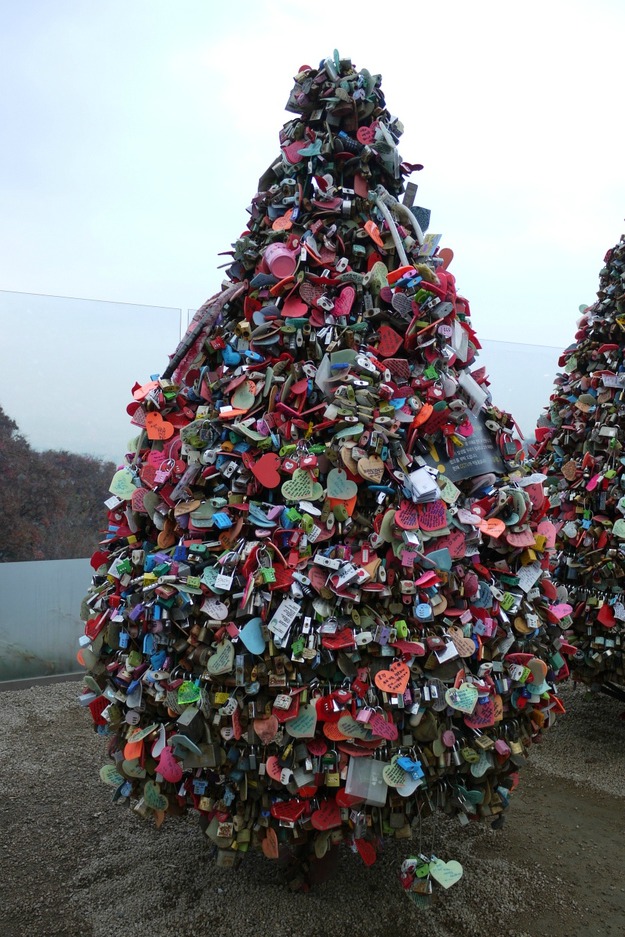 There is also the Teddy Bear Museum which is worth a visit especially if you're a fan of the Korean serial drama 宫. The other famous Teddy Bear museum can be found on Jeju Island.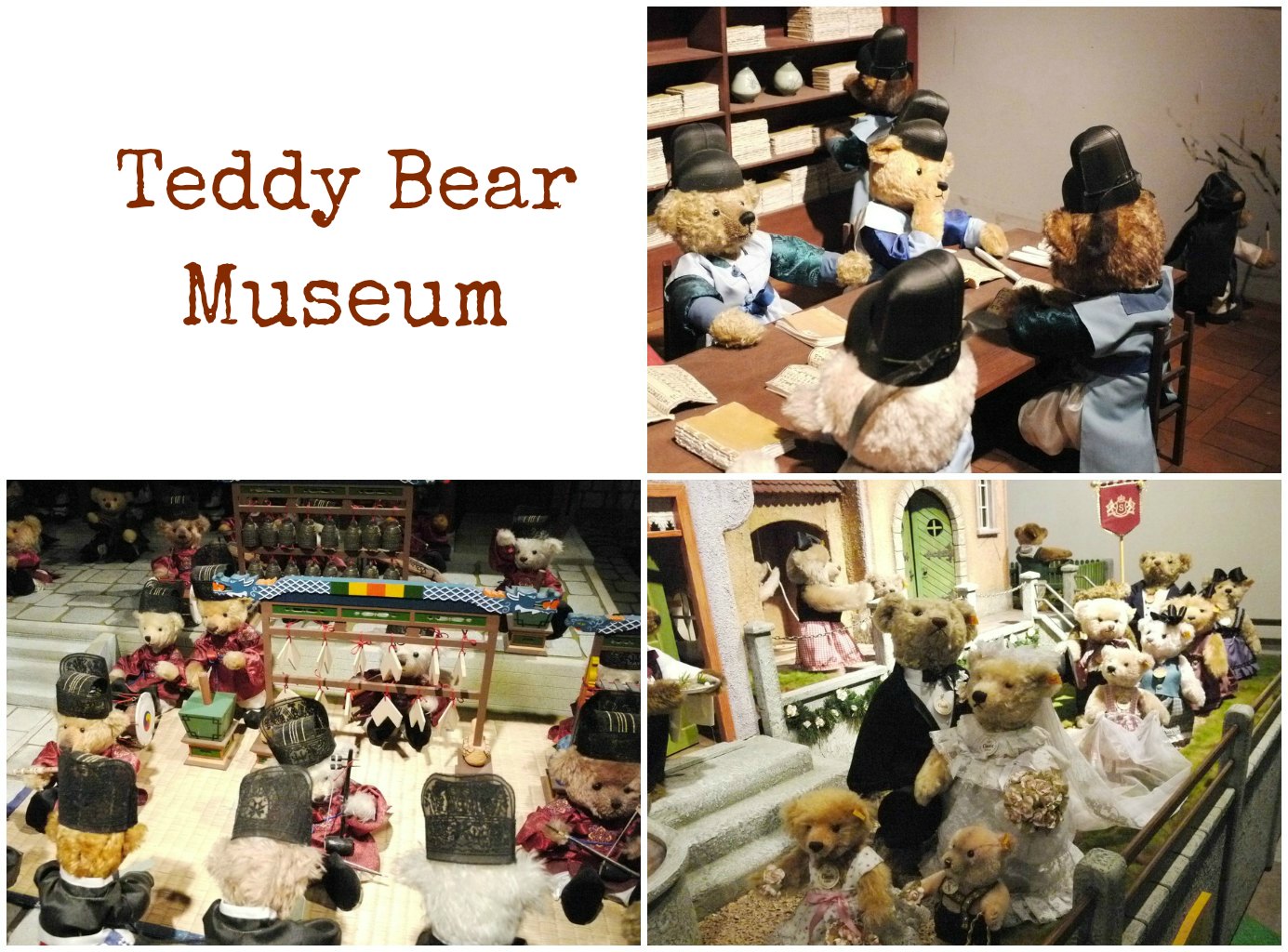 3. Cheonggyecheon Stream
Running through the heart of the city is the Cheonggyecheon Stream. The Cheonggyecheon stream existed way back in history but was recently restored in 2005.  Armed with our coffee, we took a walk from the middle of the stream which was near our hotel and headed down to the Cheonggye Plaza. The stream connects the area around Seoul City Hall and Gyeongbokgung to many tourist spots like Dongdaemun, Sejong Centre, Seoul Plaza. Not only does the path lets you avoid the traffic above, it also makes walking in the city more pleasant and enjoyable. When night falls, the stream is lit up by a symphony of light and water and is mesmerising. No wonder it's such a popular site for the locals for them to enjoy performances and picnics.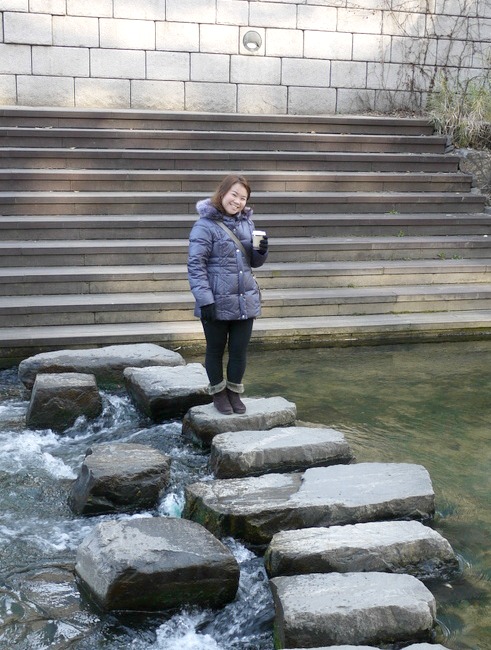 One of the many stone paths that allows you to cross to the opposite side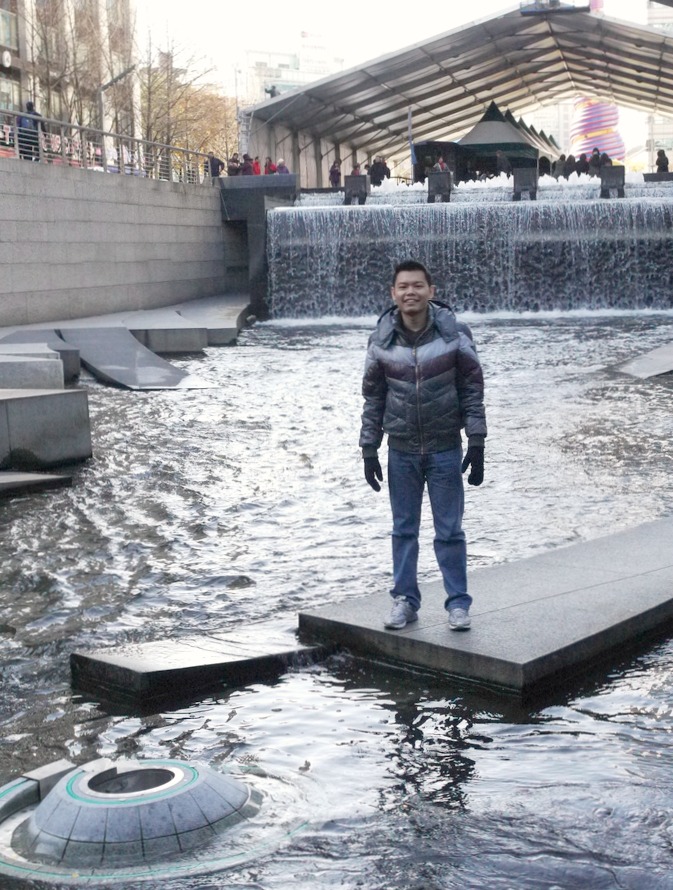 Alexis at the wishing well
4.DMZ
One of the most interesting tours on this trip must be the tour to the Demilitarized Zone, otherwise known as DMZ. We joined the DMZ tour organized by Koridoor and made reservations for the tour in advance. Do be prepared to spend at least 7-8 hours for a full day tour but it promises to be one unique experience you'll never forget as you'll hear stories of war behind this divided nation.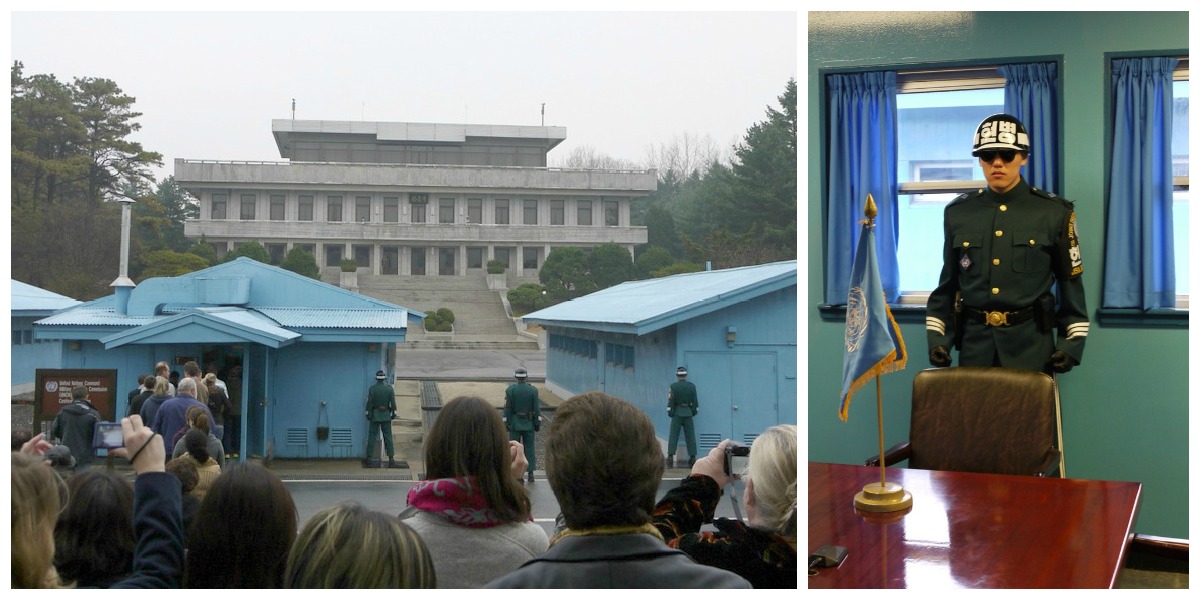 On this tour, we had a sneak peek into North Korea and even came face to face with their soldiers. You'll also experience walking into the 3rd tunnel which was dug by the North Koreans in their attempt to infiltrate South Korea. For a more detailed review of the DMZ tour, do read my earlier post here.
5. Lotte World
If you're going to South Korea with your kids, then you'll not want to miss Lotte World theme park. With both outdoor and indoor rides, this theme park can be enjoyed even in the coldest of winter. Like other theme parks, Lotte World has a good mix of heart dropping thrills as well as rides that are suitable for young children.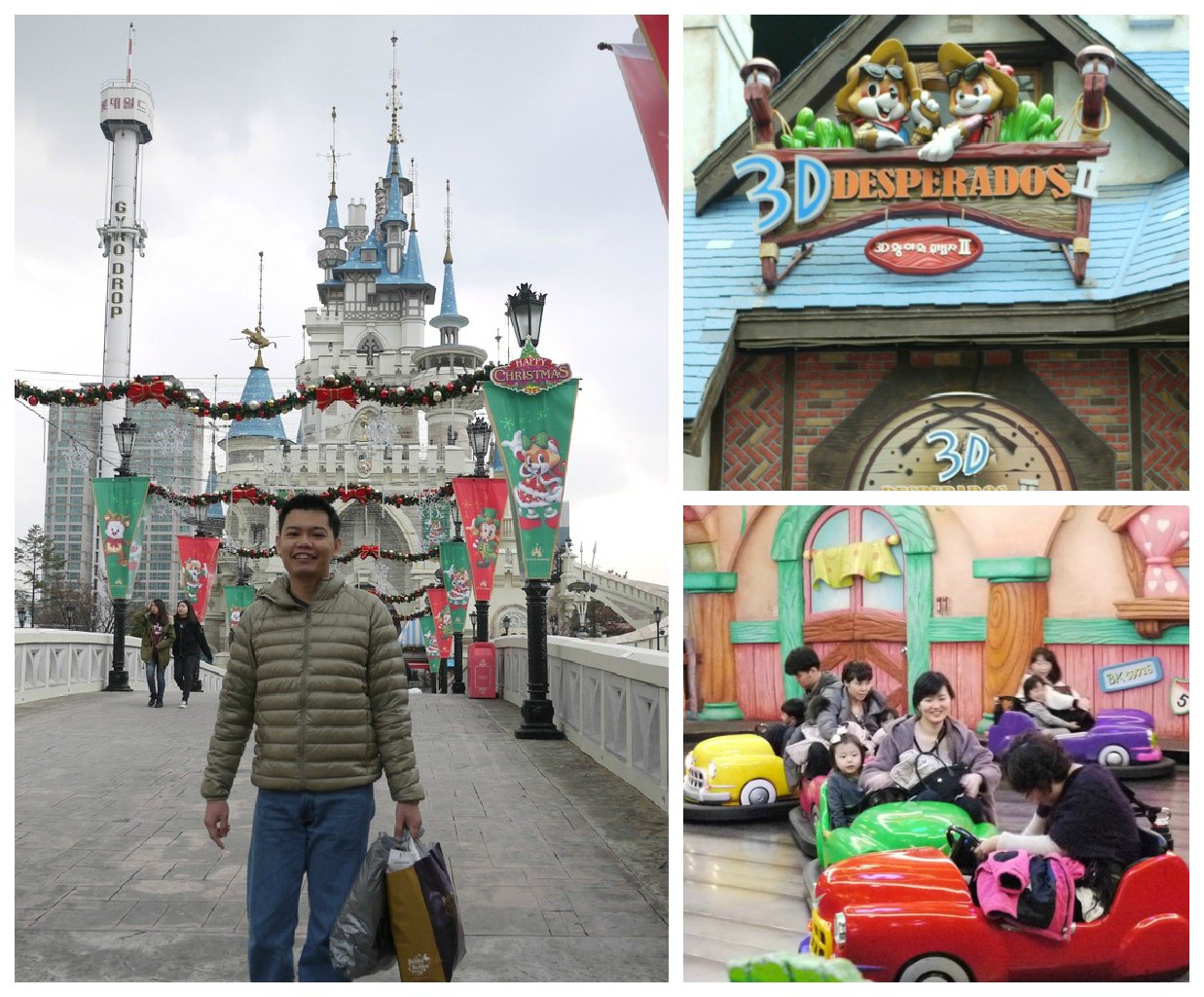 There are also parades, laser shows and roving characters that adds to the air of excitement as you walk around the theme park.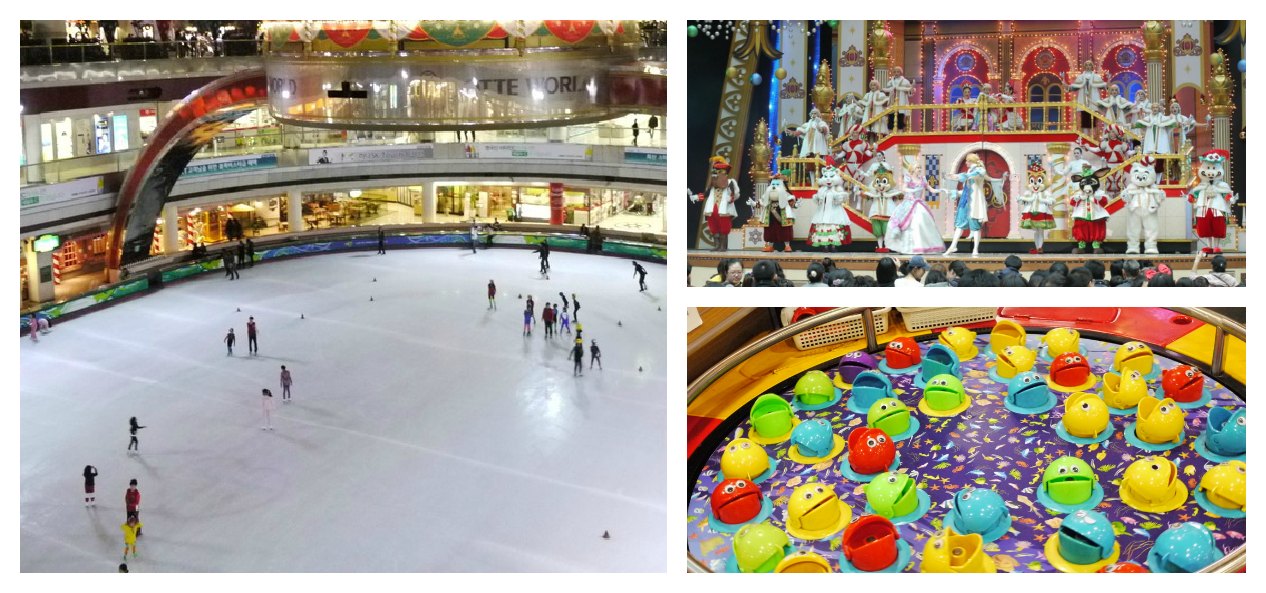 Some must try rides at Lotte World include the Gyro Drop and Gyro Swing. I chickened out at the last minute for the Gyro Drop as I was still recovering form the adrenalin from the Atlantis, a monster roller coaster ride which still makes my stomach turn at the mention of it. The waits for the rides can get quite crazy so if you're going during the cold months,  do wrap up or else just head indoors.
6. Shopping area
Shopaholics rejoice as Seoul is a city where shopping continues even after dark. Must go places are Myeong-dong, Dongdaemum, Insa-dong, Namdaemum and Apgujeong.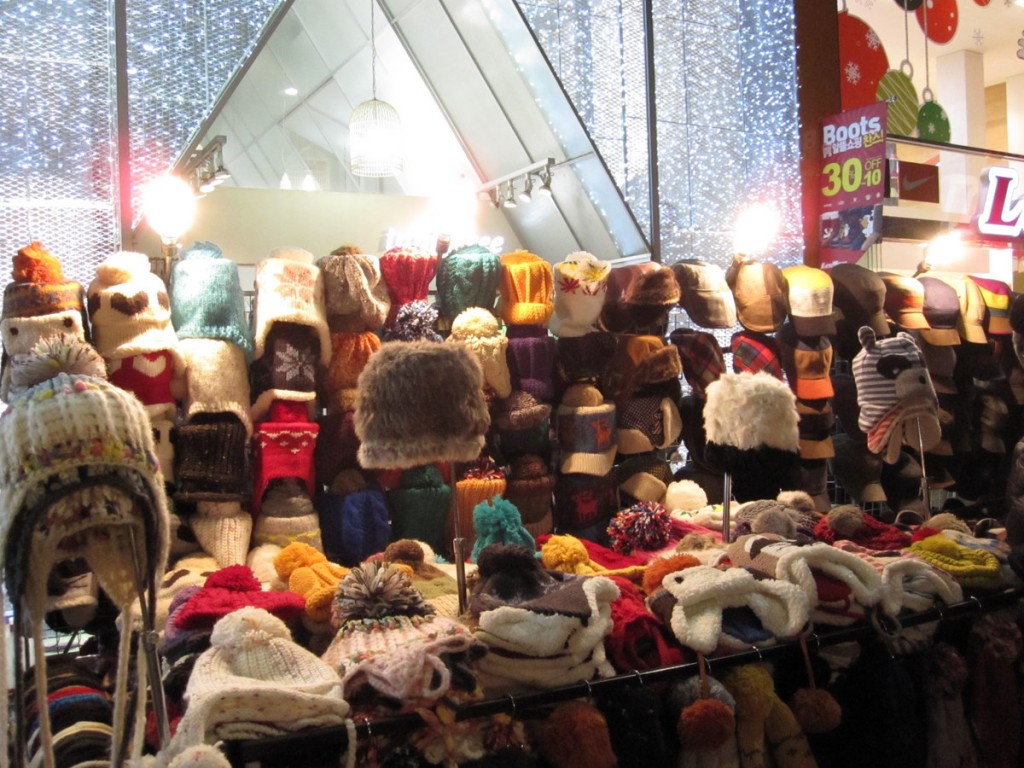 I heard there's even a premium outlet in Yeoju but if you're planning to go, be prepared for the very long journey. My favorite shopping area is in Myeong-dong where you are surrounded by shops everywhere you turn and the place is always buzzing with street stalls and promoters from every skin care brands are eagerly shoving samples in your hands to try to get you into their shops.
7. Watch a local show
Seoul has a thriving performance scene so you may want to catch one of the many performances that they have to offer. If you're worried about the language barrier, there are many popular non-verbal performances like Nanta, Jump, Drawing Show amongst many others.
We caught Nanta, which is a non-verbal comedic performance combining cooking, dancing, acrobats and music. We loved that it was interactive and had us tearing in stitches. I don't know of anyone who has watched it and didn't like it. 5 star for it!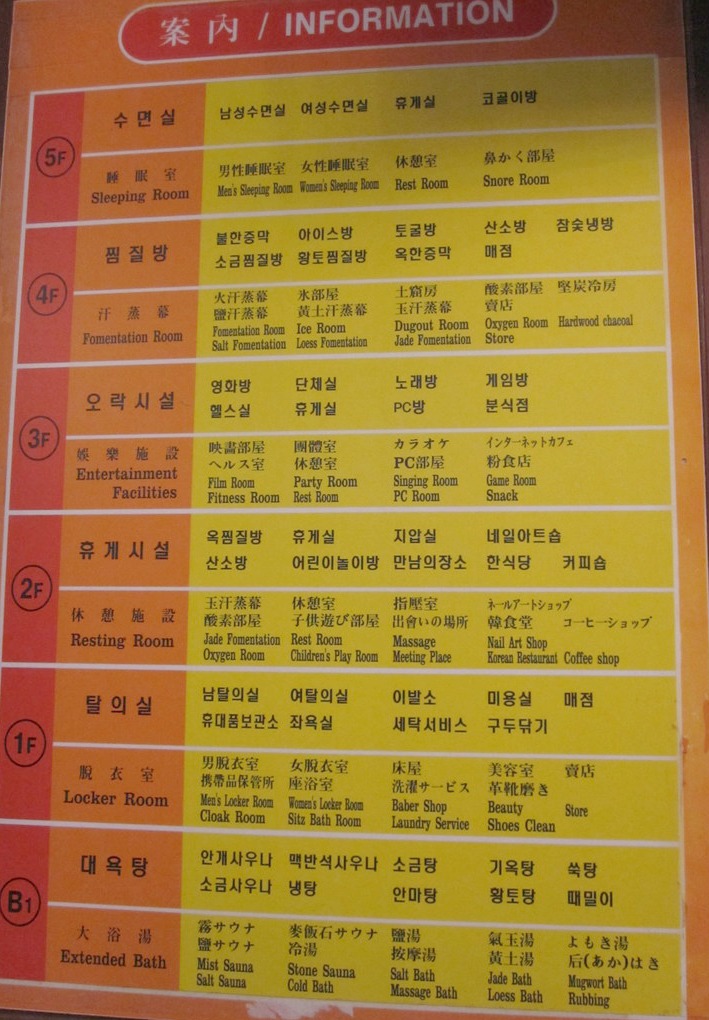 8. Jjimjilbang
One of the most localised experiences I had was a visit to the Jjimjilbang, otherwise known as a bath house or sauna house. It's amazing how a visit to the Jjimjilbang is like a family affair for some as I watch mother and daughter scrub each others back while being butt naked.
We visited the Dragon Hill Spa located near the Yongsan Station which was highly recommended by others and am amazed by the choice of sauna rooms and baths (热汤)that are offered.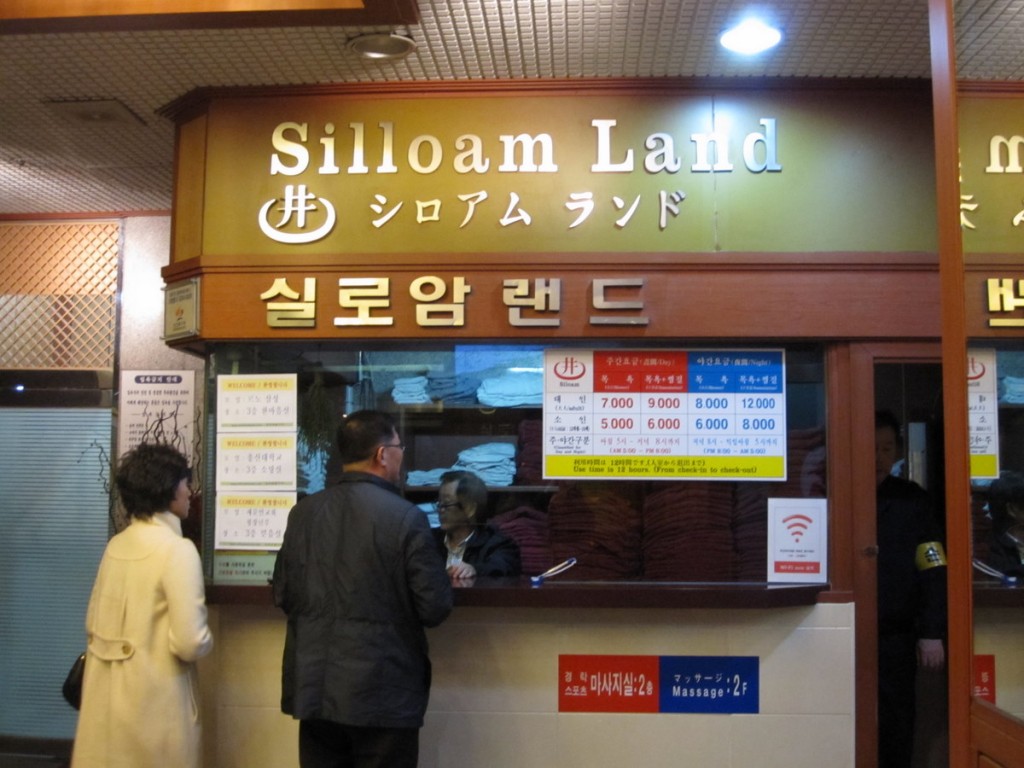 There are rooms like sand, charcoal, amethyst and even more exotic ones with like interiors made of jade, topaz, sapphire. We spent 3 hours dipping into the different pools and going in and out of the different sauna rooms for different experiences. In addition, they've also got services like the gym, barber, and even a snore room for some serious sleeping. 
Photography is strictly prohibited inside the spa, so you'll just have to try it out for yourself for a uniquely Korean experience.
9. Nami Island
For a romantic escape from the city, you can head to Nami Island which is made popular by the Korean drama serial Winter Sonata. We are not fans of the show and have not even watched a single episode but figured that since this was our couple trip, we should see just how romantic this place it. But my husband being an adventure seeker at heart, yes more so than being a romantic as I have wished for, guess how we are got to the island?
We zipped across!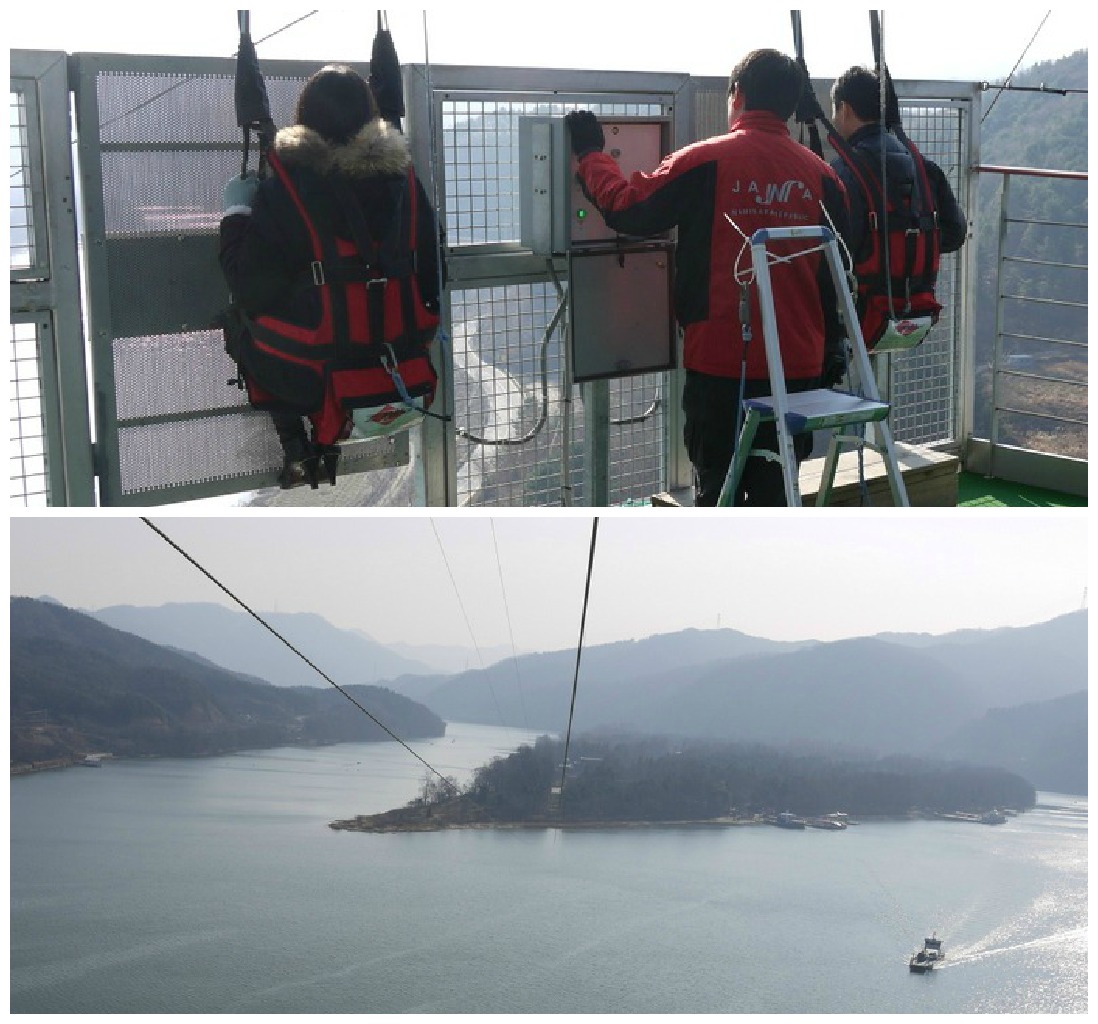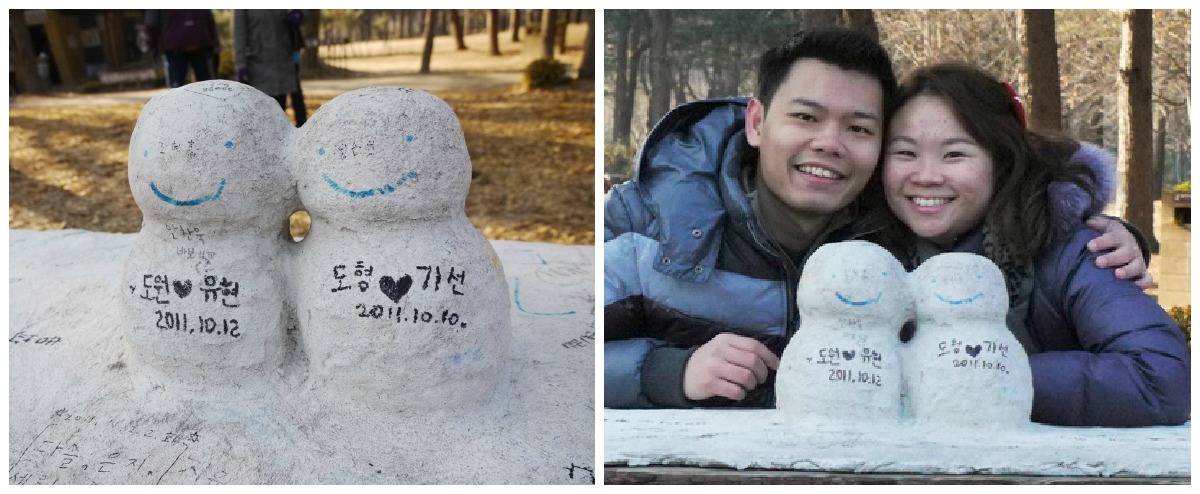 Doing the mandatory touristy thing on Nami Island
 One way to get around the island is to rent a bike and it proved to be the best way to get around. While there were not many things to see on the island, it certainly was a fun afternoon for us as we cycled around and admired the views and took photos. The best time to visit Nami Island is during fall where the leaves turn a bright orange. Too bad we missed it as we were there in mid November.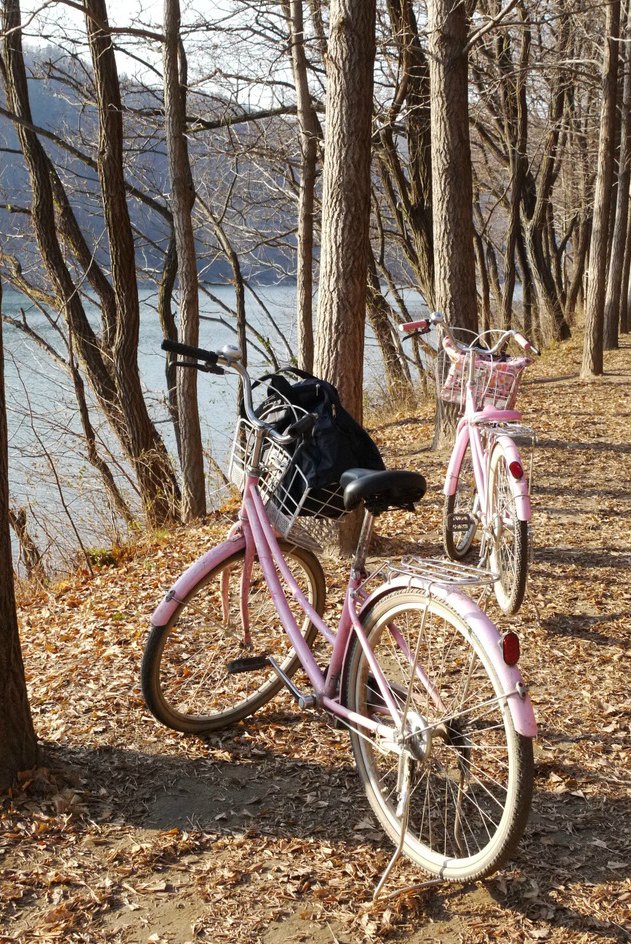 10. JeJu Island
The most memorable part of the trip to South Korea was actually not in Seoul but in Jejudo or more popularly known as Jeju Island. I'm usually a city traveler and was worried that I will not enjoy this leg of the holiday but I was greatly mistaken as Jeju was simply breathtaking. Despite being just an hour's flight away from Seoul, once your feet touches the soil in Jeju you'll feel miles away from the city as this island has it's own distinct unique culture and breathtaking nature sights.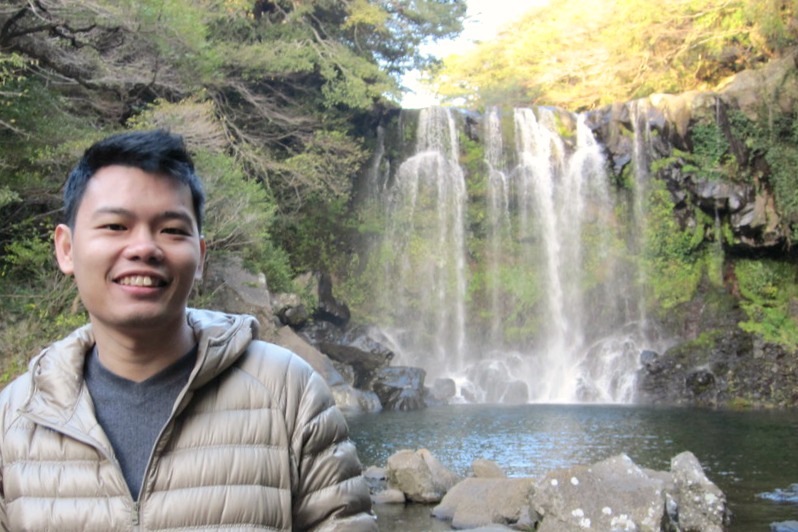 Cheonjiyeon waterfall
We visited the some of the World Heritage Sites like Hallasan Mountain and Seongsan Ilchulbong Peak (Sunrise Peak) and also the Cheonjaeyeon Waterfall and Cheonjiyeon waterfall and the Jusangjeolli cliff.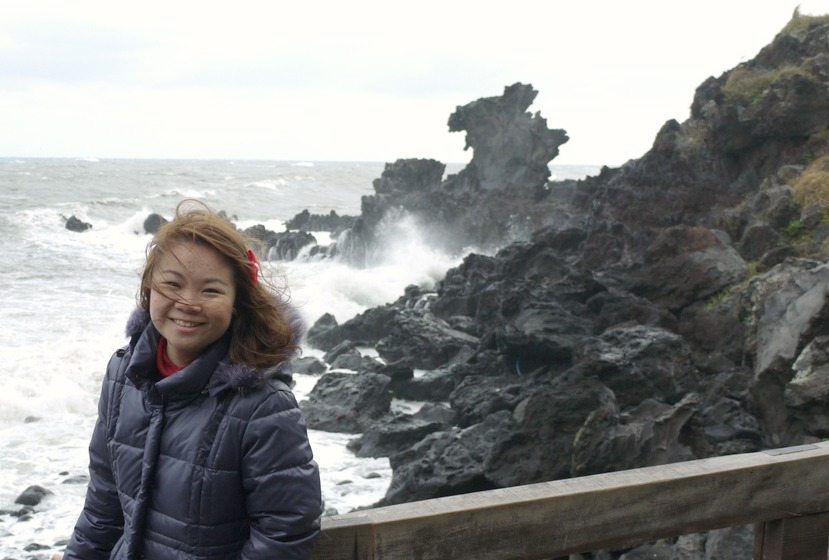 Jusangjeolli cliff
But Jeju also has it's quirky sights with attractions like the Mysterious Road, museums like the Trick Art museum and the erm.. Sex Museum which you need to go with an open mind. You see Jeju is a poplar honeymoon spot for the newly weds so the sex museum is sorta like an sex education park. Visitors need to be above 18 years old to enter otherwise I wouldn't know how you'll answer questions from your kids when they ask ,"what are they doing, mummy?" when they see sculptures like these below.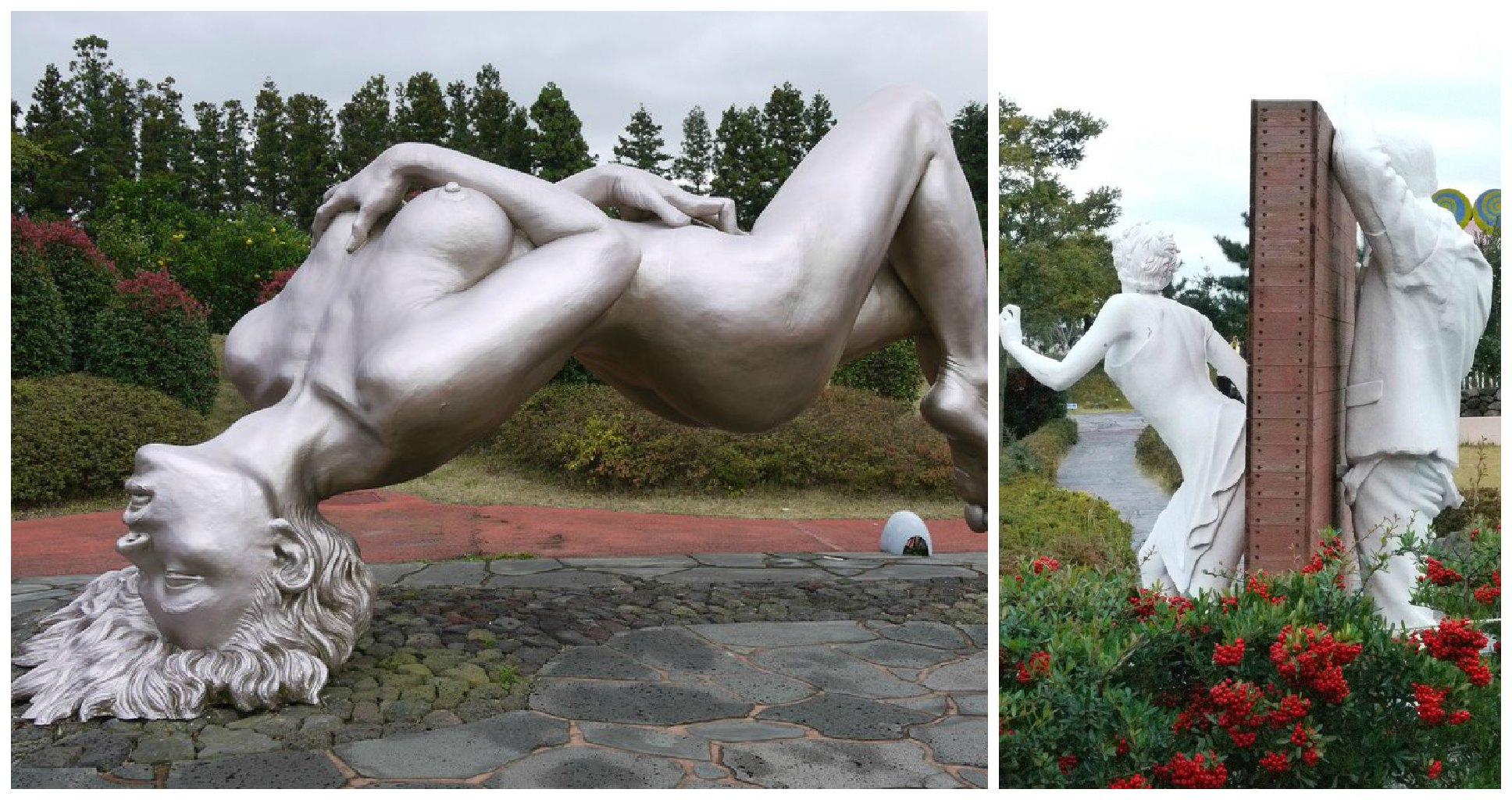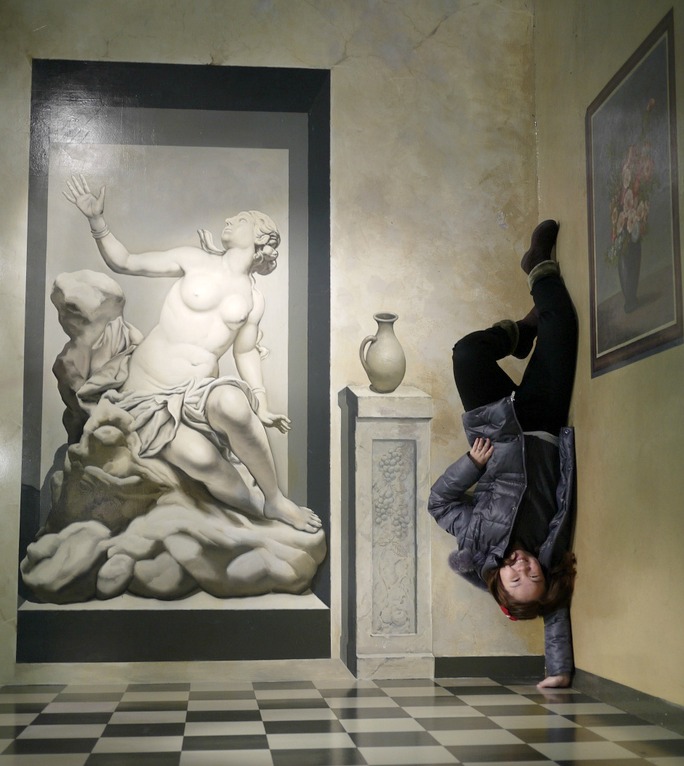 Alexis trying to out-do my pose at the Trick Art Museum
There is so much to see on Jeju Island that I probably ought to do a proper entry on it. If you're planning to include Jeju into your itinerary, then I'll recommend that you take the domestic flight into Jeju straight after you arrive in Seoul as the domestic flights have a baggage limit so you don't have to worry about excess luggage should you intend to shop.
So there you have it, my Top 10 Must Do list in South Korea.
For more on Korea, you can read these others posts here:
– – – – – – – – — – – – – – – – — – – – – – – – — – – – – – – – — – – – – – – – — – – – – – – – — – – – – – – – — – – – – –
Next up is Adeline as she brings us to Desaru in Malaysia!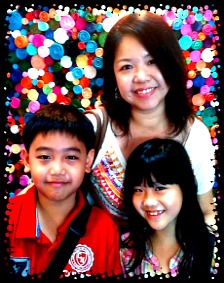 Step into Adeline's world as she blogs about her encounters as a SAHM at THE ACCIDENTAL MOM BLOGGER. Having a keen eye for photography, she enjoys sharing her photos and hopes to evoke your senses especially when it comes to capturing images of many Singaporeans' favorite pastime – food! To keep herself sane from her mundane tasks, she also independently runs a blogshop at ADELINE'S LOFT, creating lifestyle jewelries for the past 7 years. Her passion was recognized by a local women lifestyle online magazine and was awarded for being an inspirational woman during International Women's Day in 2011. This post is part of a Blog Train hosted by Madeline at MadPsychMum. Continue your journey around the world through the eyes of Singapore Mom Bloggers!
Tagged: free and easy, Holiday, Jeju, Seoul, South Korea