Our choice of accommodation in Seoul was…. wait for it….., love hotels. Yes, you heard me love hotels.
When Alexis suggested staying in a love hotel in Seoul, I gave a wide eye look with a question mark on my face and went, "WHAT???".  I was apprehensive especially given the associations with these hotels; one night stands or a place to hide out for sordid love affairs.But after some convincing and research, I realized that it was a pretty common option for travelers to Korea and Japan.
In Korea, most families continue to live with their parents even after marriage. So love hotels provides the solution to couples seeking privacy for their love lives. I suppose the same can be said of those seeking forbidden love. So it's hardly a surprise that most love hotels are discretely located from the main street. However the two hotels that we stayed at didn't give any hint that they only catered for steamy liaisons. In fact, they were both clean, modern and quite frankly a nice place to put up for the 7 nights that we were in Seoul.
The first hotel that we stayed at was Design Hotel Pop which we booked via Agoda. We paid S$140 per night for a deluxe double room. It would have been cheaper if we booked it directly at the hotel, but we wanted to be assured of a room when we arrived.
And guess what? They had a room with a Hello Kitty theme!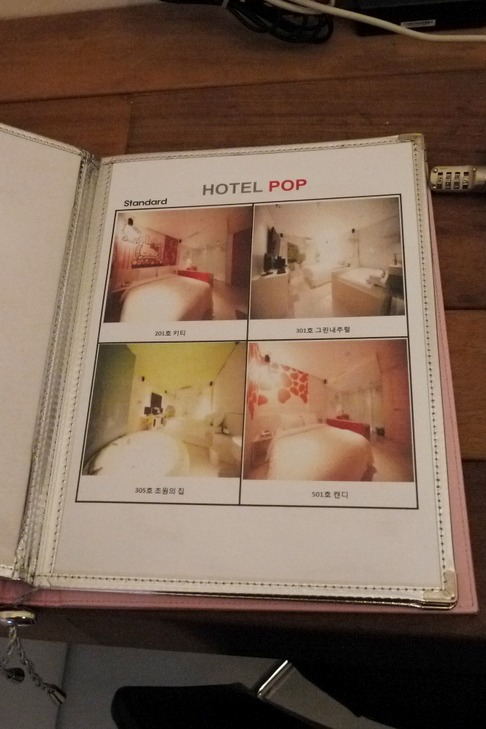 Different themed rooms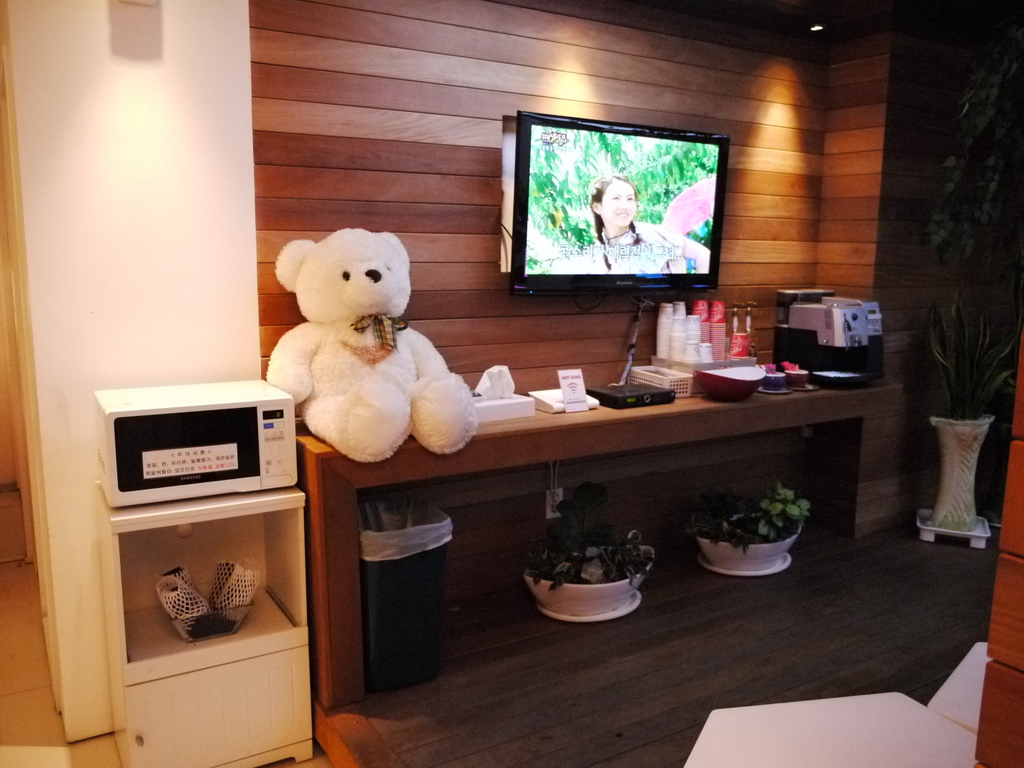 Lobby with a coffee machine, microwave oven and TV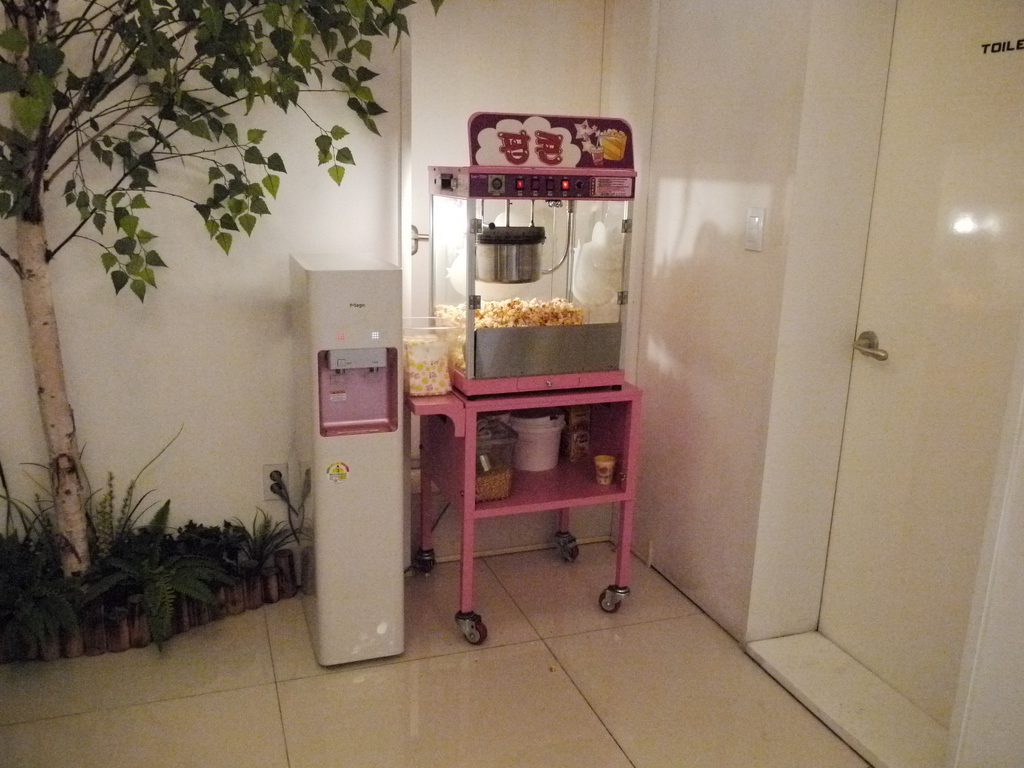 Pop corn machine in the lobby
So while I don't get to stay in the Hello Kitty room in Lotte Hotel, I got my wish fulfilled in Hotel Pop.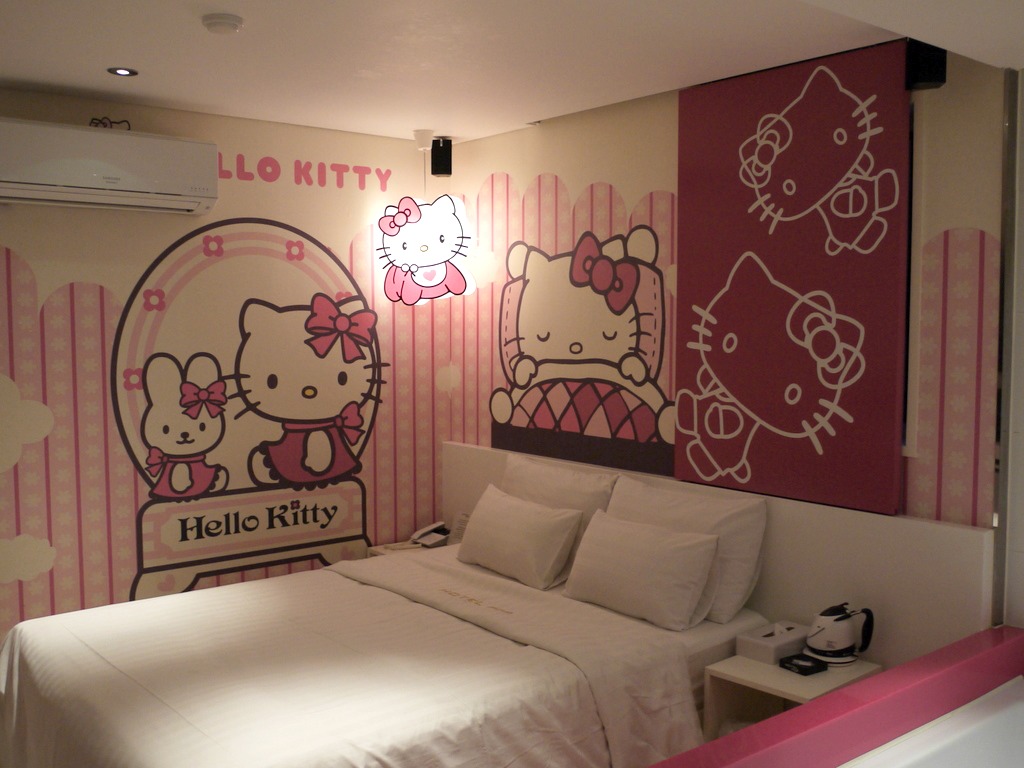 What we liked about the hotel:
Close to the subway. Just a 5 minute walk to the Jongno 3 (sam) ga station
Complimentary drinks, water, coffee & tea in fridge
Shampoo, conditioner, body wash, hairspray
Towels & bathrobes
A huge flat screen TV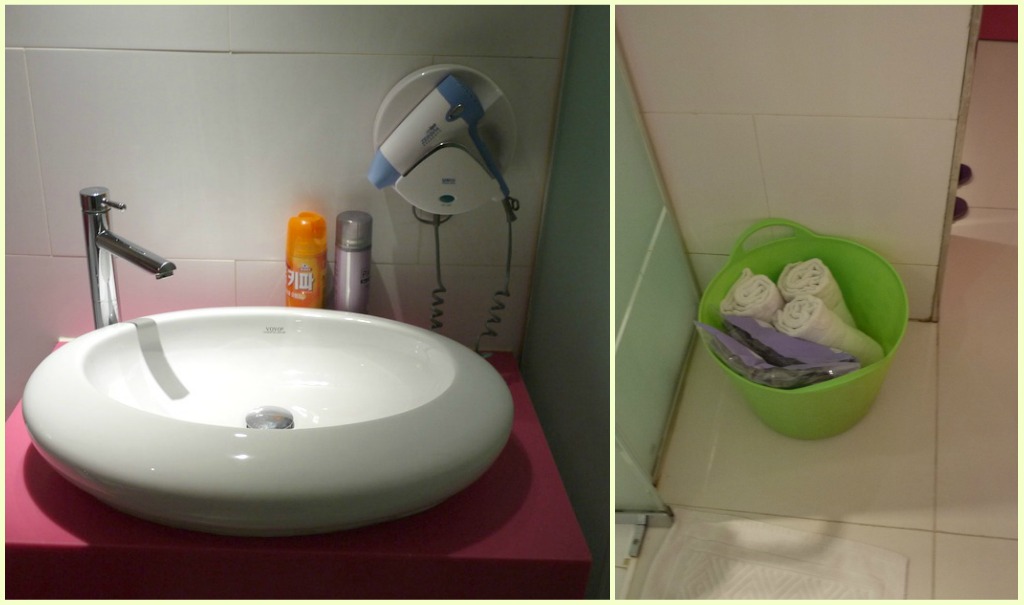 The room came with not just one but two computers & internet which was useful when we had to search for directions and information.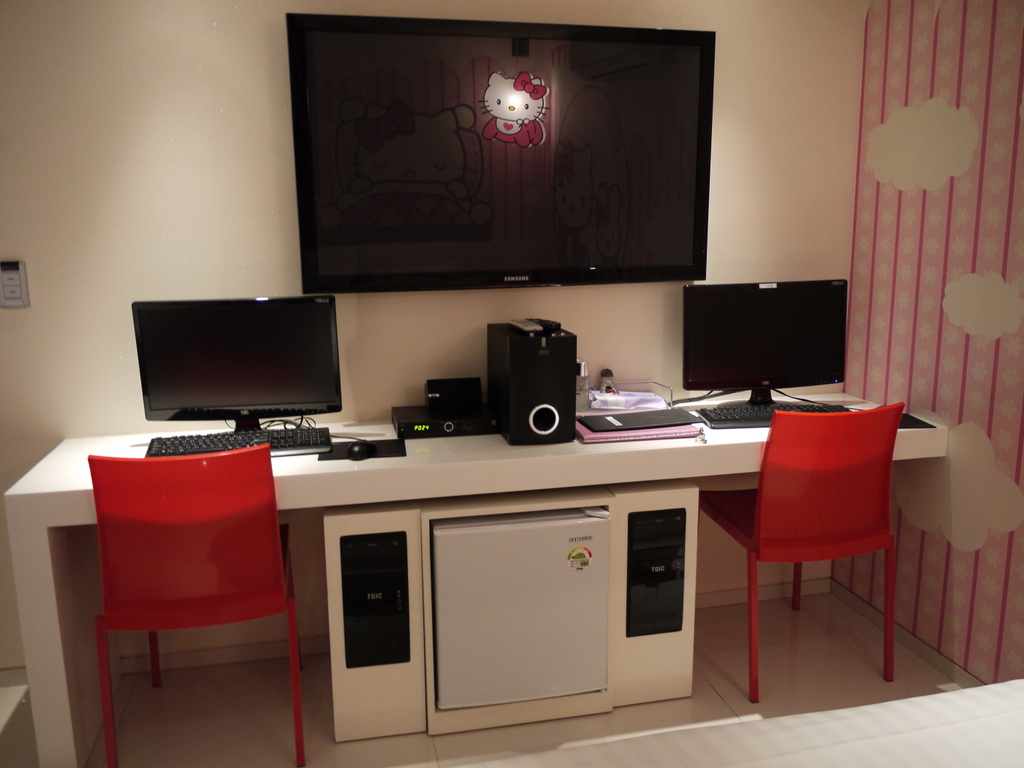 The hotel is also near to lots of restaurant, cafes and convenience stores. In addition, the street from the subway to the hotel will be lined with little push carts that sells snacks in the evening so we always had our fill of Tteokbokki, Odeng , and fried snacks.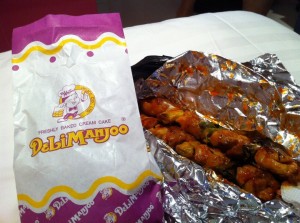 As this is after all a love hotel, it's definitely not an option for those with families or kids. The room is quite small, and only comes with a two wall hooks to hang our clothing, so if you're particular about your rooms then you'll be better off with conventional hotels.
The earliest time to check-in is 4pm, however they allowed us to leave our luggage with them until 4pm for check-in when we returned in the evening. The staff spoke minimal English, so we did not get much help with directions >.<
After we checked out of Hotel Pop, we went to Jeju for 3 nights and decided to return to the Jongno 3 (sam) ga area to look for another hotel. The good thing is that there are many love hotels in that area to choose from, so we didn't even bother to reserve a room for the 2nd leg of our trip in Seoul.
The 2nd hotel we stayed at was Hotel Amare. The deco for this hotel is more classy and feels more up market with its modern and simple interior. In terms of amenities, it offered pretty much the same things as Hotel Pop, computers with internet, complimentary drinks,  towels & bathrobes.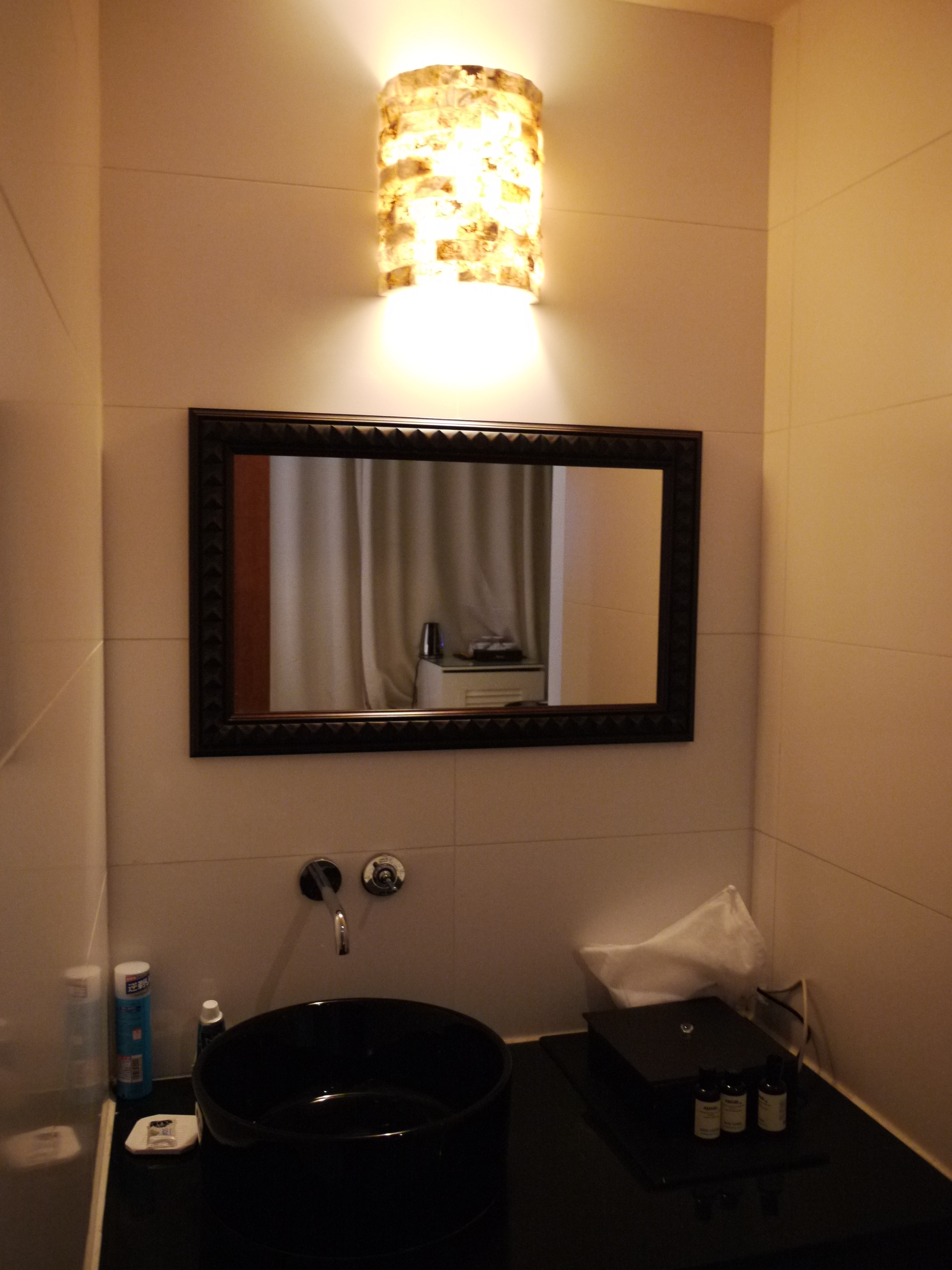 Oh it does come with a floor heating thermostat which greets us with a warm welcome each night during the cold winter.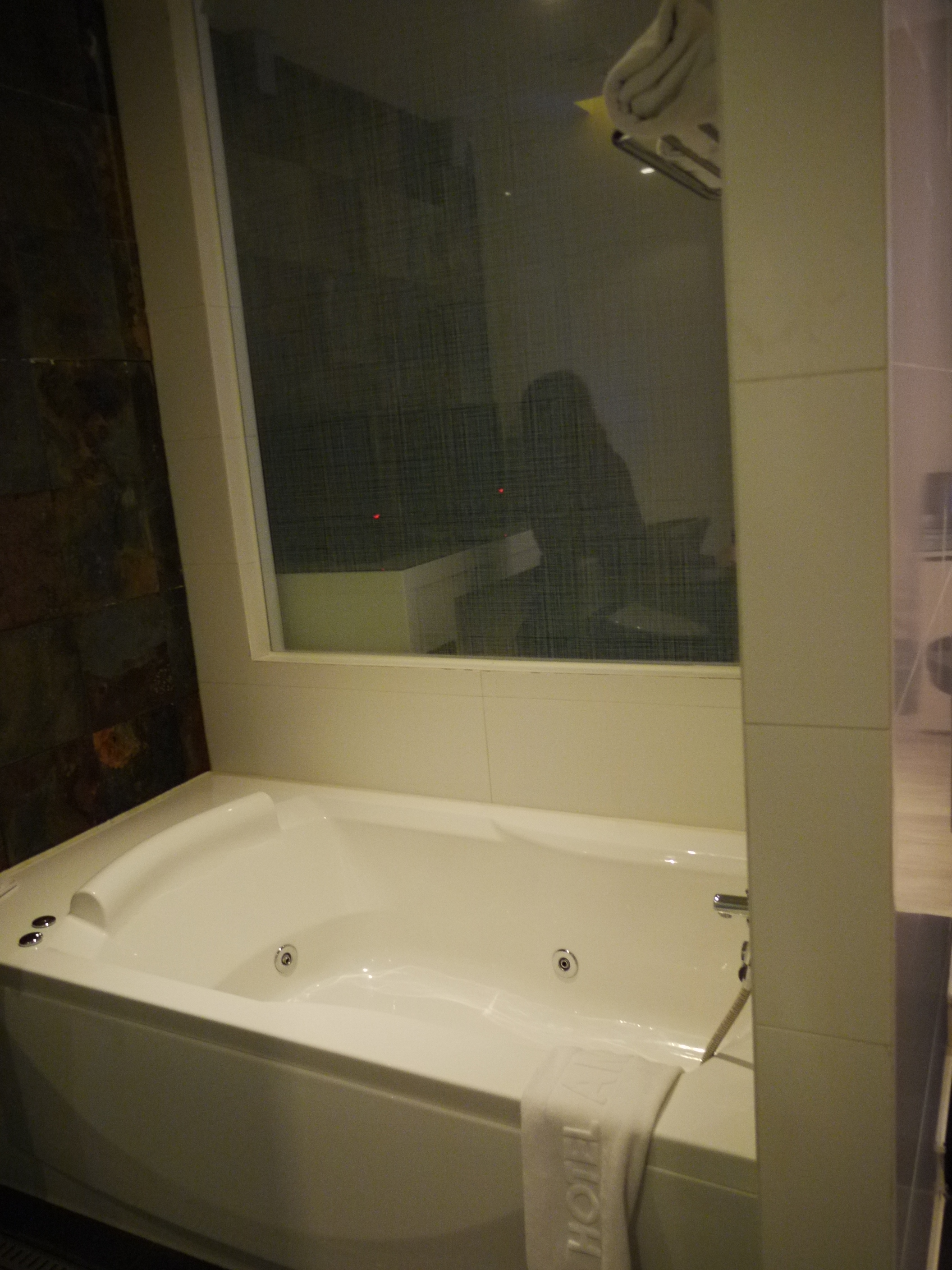 But I think the best thing about the hotel are the jacuzzi ! I love my bubbly baths 🙂
Overall, we had a comfortable stays at both love hotels. So for couples heading there, it's an additional option for you and after all, who wouldn't mind savings on hotel room so that you can shop to your hearts content.
Do check out my guide on how to plan your own Free and Easy trip to Korea and the  Top 10 things to do in Korea.
Tagged: hotel, Seoul, South Korea