The Demilitarized Zone (DMZ) tour was one of the most interesting tours I had gone on in Korea. Quite simply put, the DMZ is a strip of land that divides South Korea and North Korea.
DMZ has been the ground where clashes between the two sides have happened. Naturally, you would have thought that the DMZ would be one of the most dangerous place in the world given it's history of hostility, so why they would even make a tour out of it still baffles me.
To join the tour, they have very strict rules:
you must carry along your passport;
you must be properly attire. No ripped jeans, sleeveless shirts, mini skirt, shorts, sandals, slippers and no military clothing are permitted;
no shaggy or unkempt hair;
children under 10 years old are not allowed
In addition, we were briefed that we were not allowed to point, speak, respond or gesture to personnel from the other side, unless we want to be gravely mistaken that we were trying to offend or provoke the North Koreans.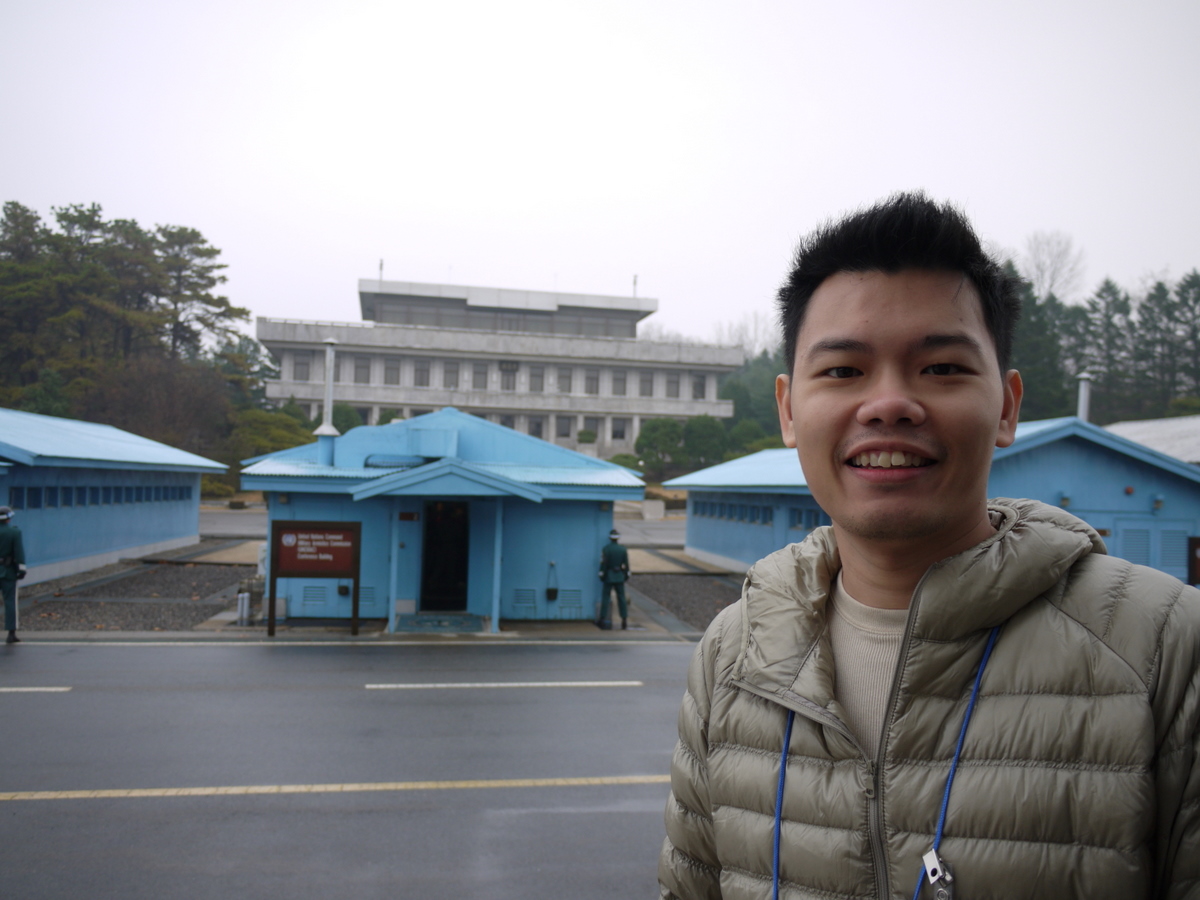 Bright blue Military Armistice Commission building where negotiations take place between the North & South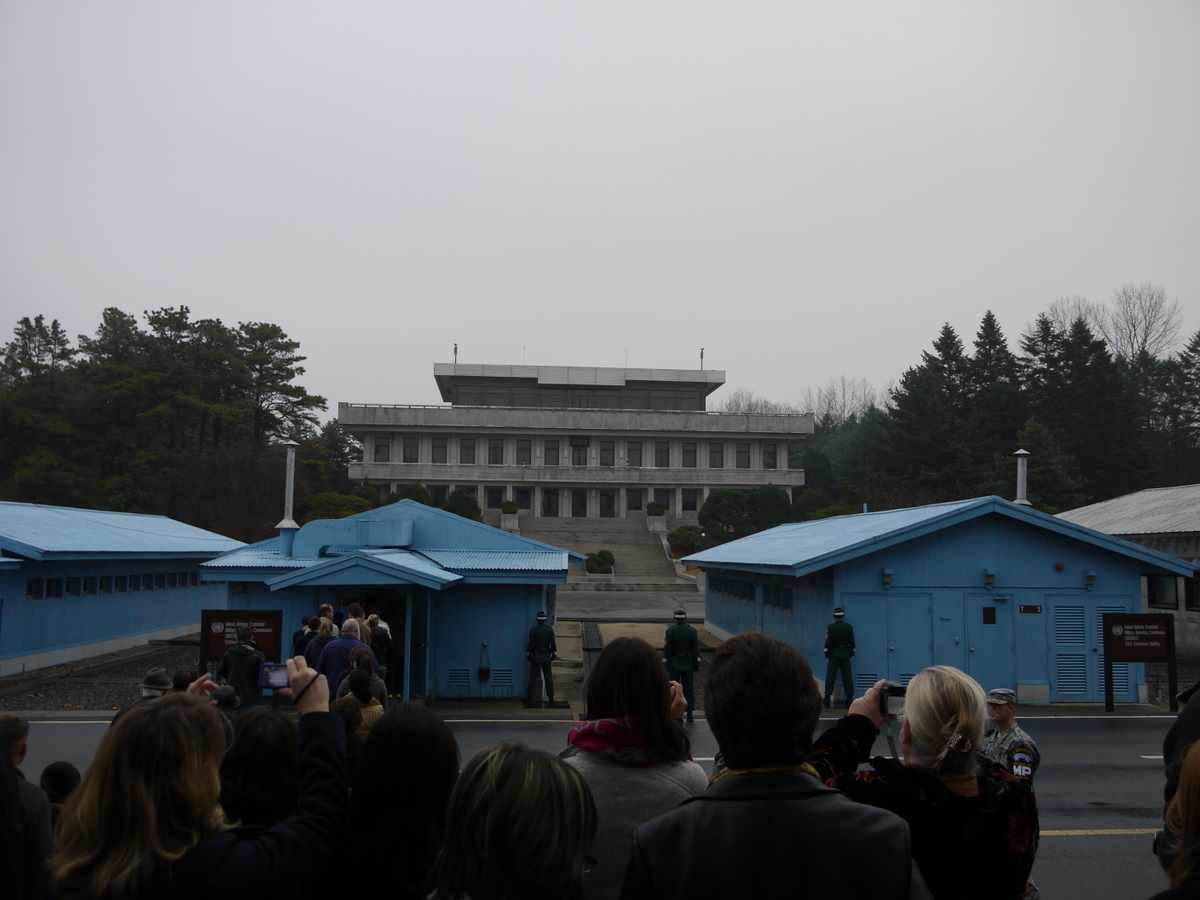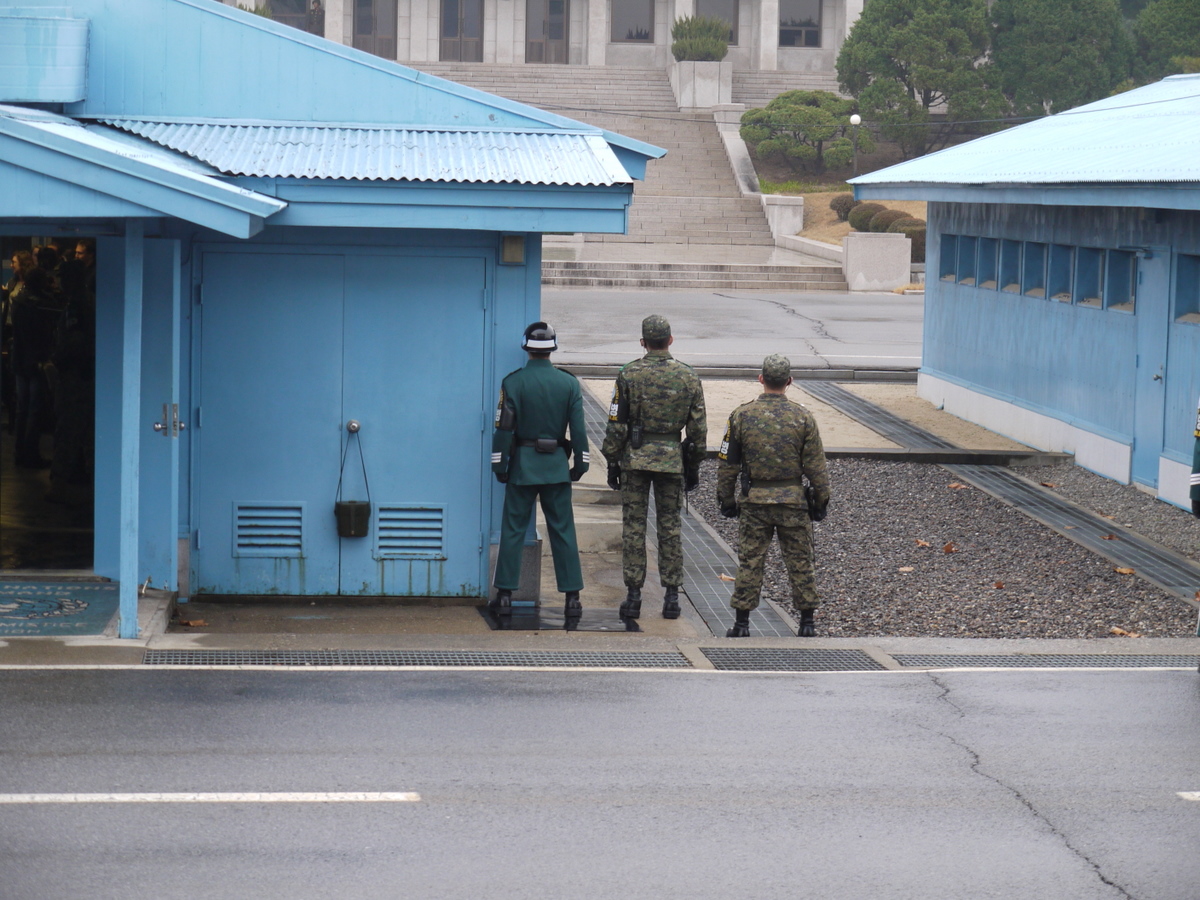 The soldiers from each side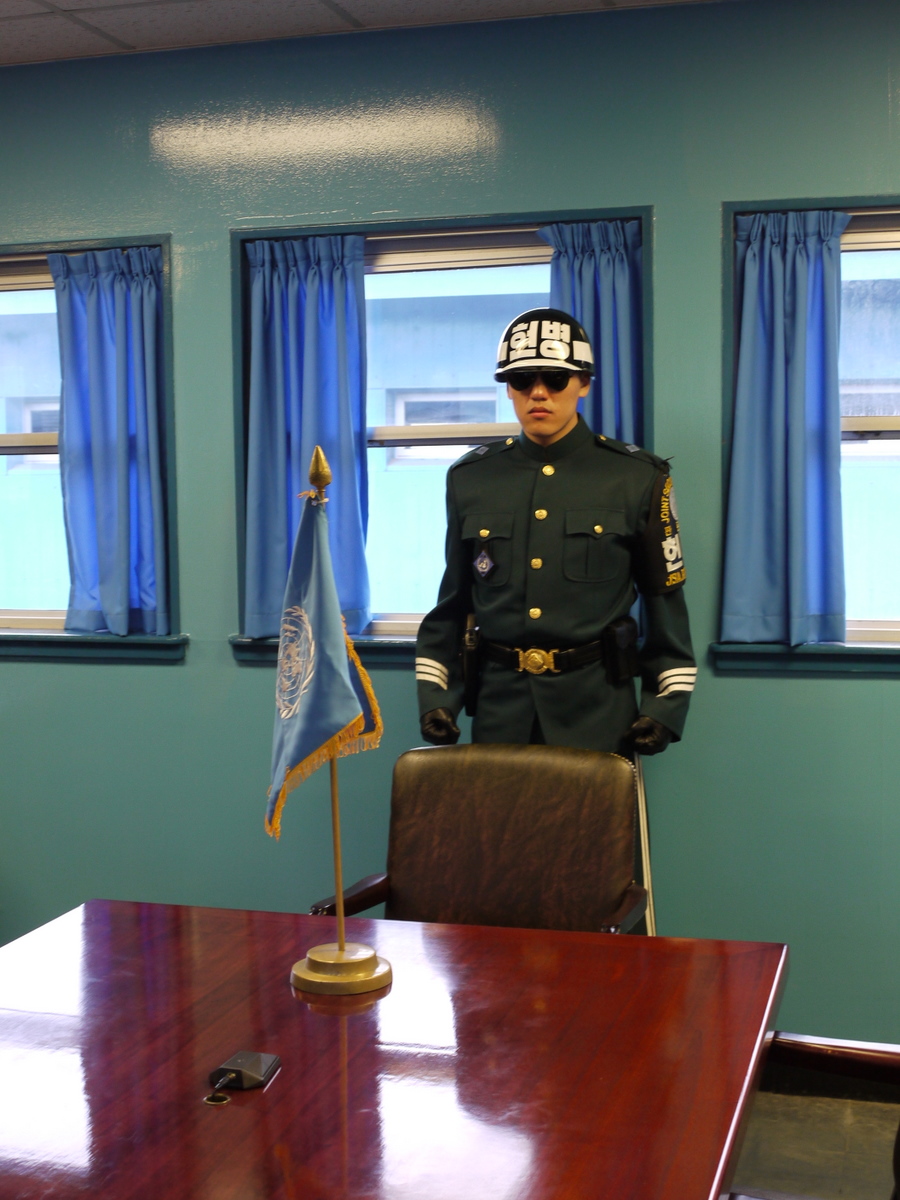 North Korean soldier with their dark glasses and helmets standing in a Taekwondo pose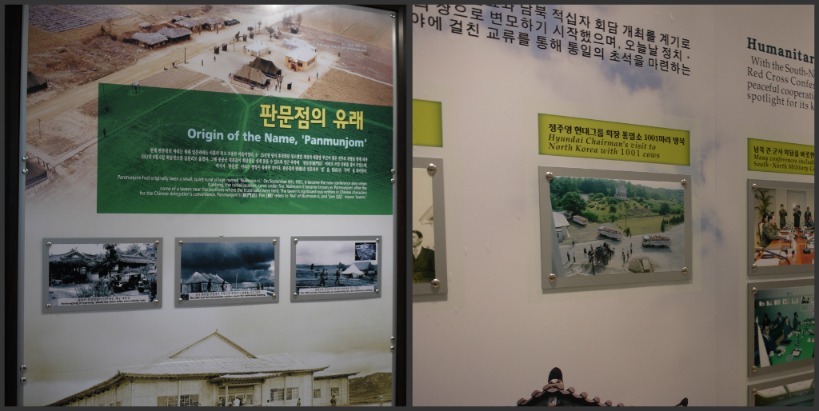 Another site we went to was the Dora Observatory, where one could get a glimpse of North Korea's Gijeongdong propaganda village by peeking into the binoculars. Too bad for us, it was too foggy to see anything. But we did spot the world's tallest flagpole at 160m high.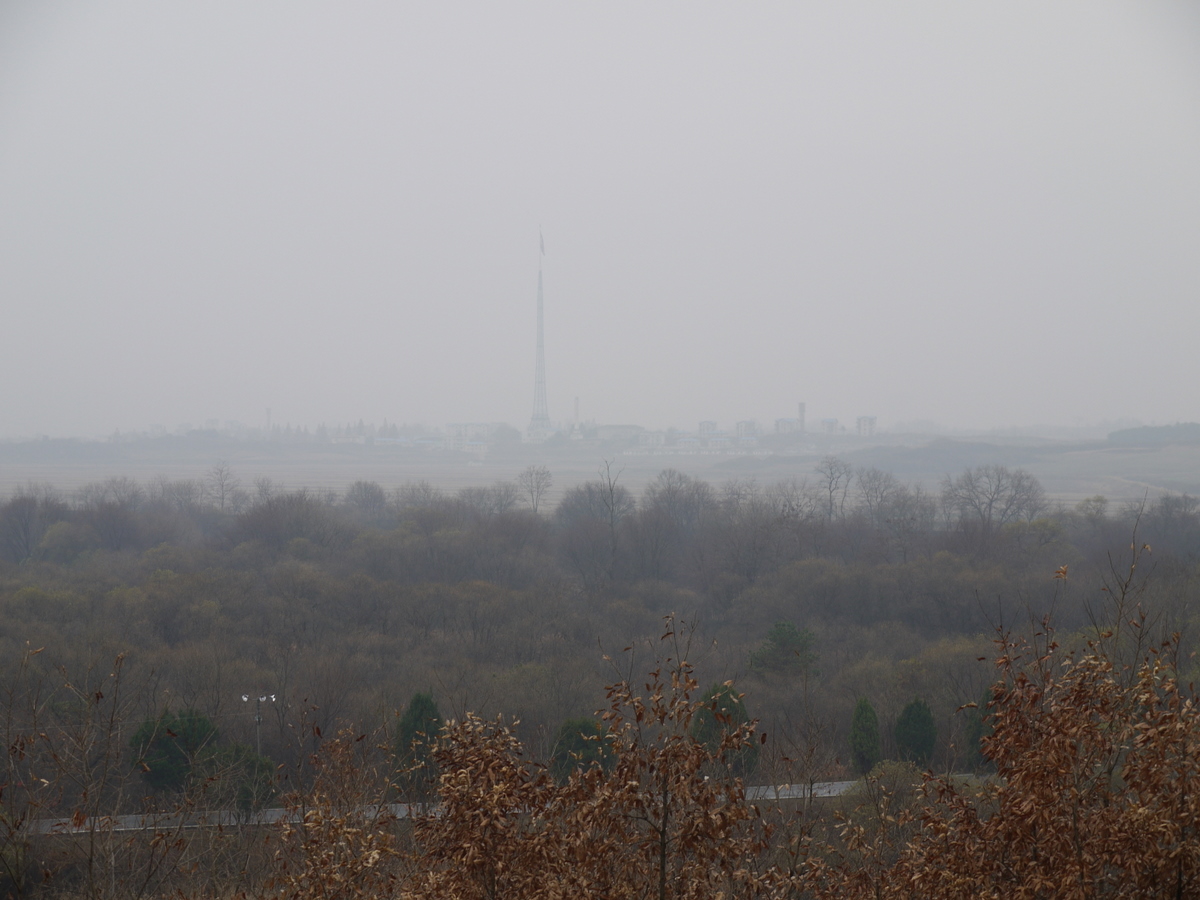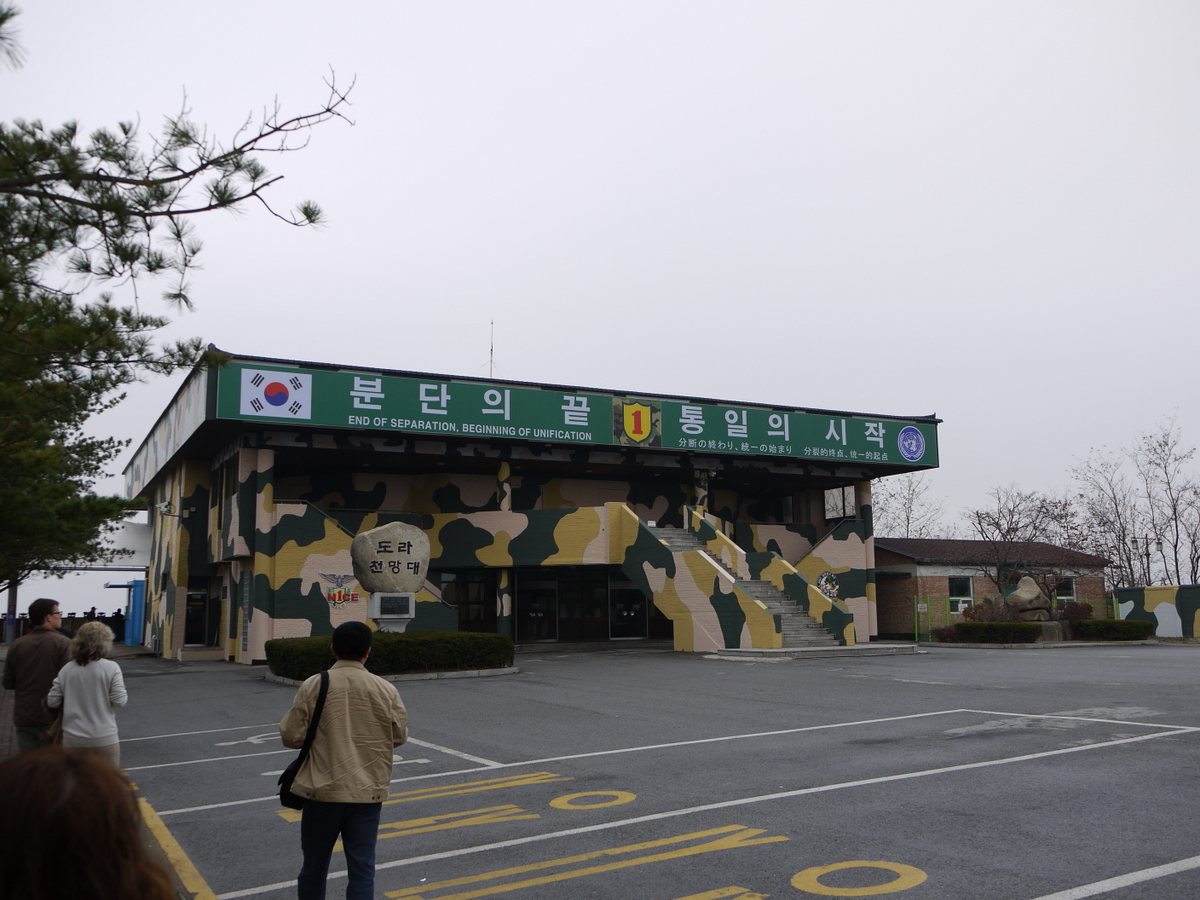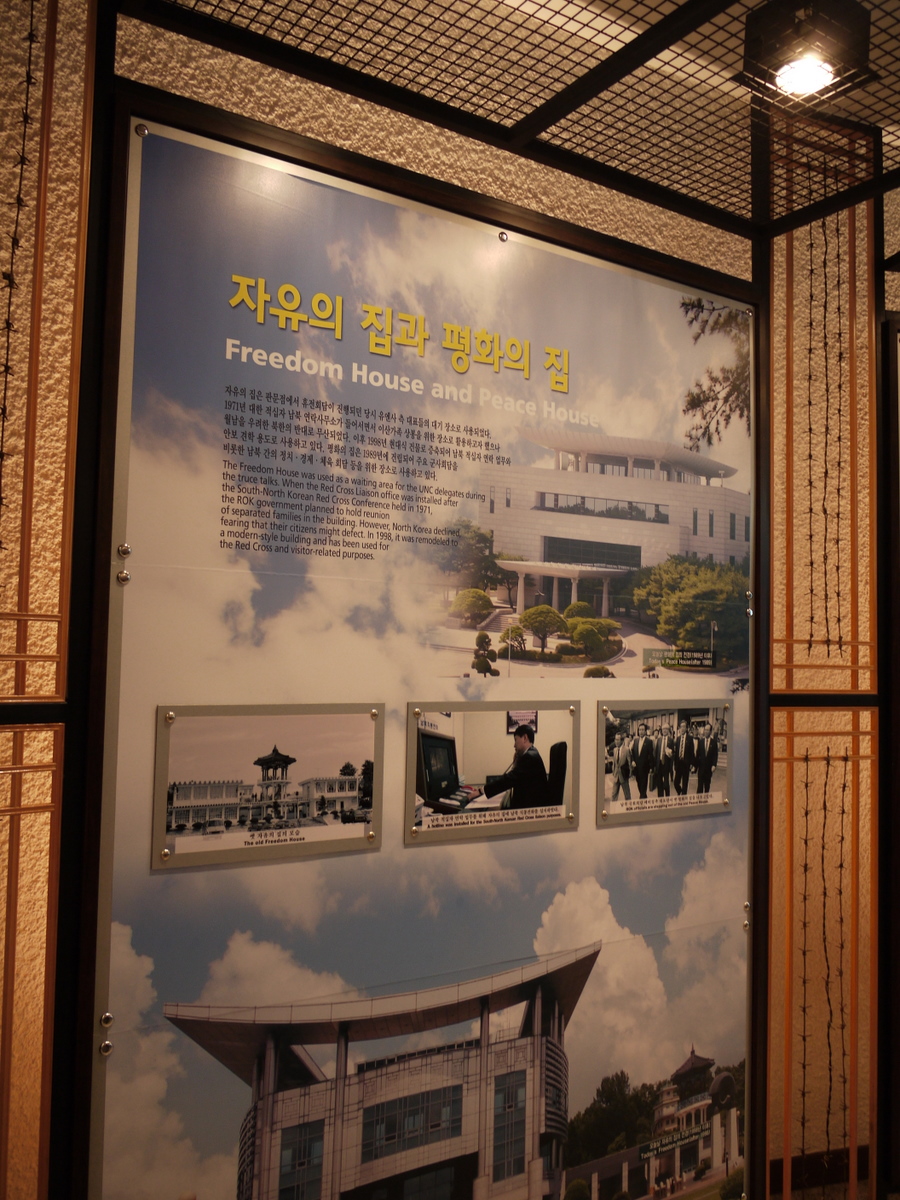 The site that left the deepest impression on me on the tour was the Dora Station.  The intention behind the station was so that this can be a symbolic place for national unification.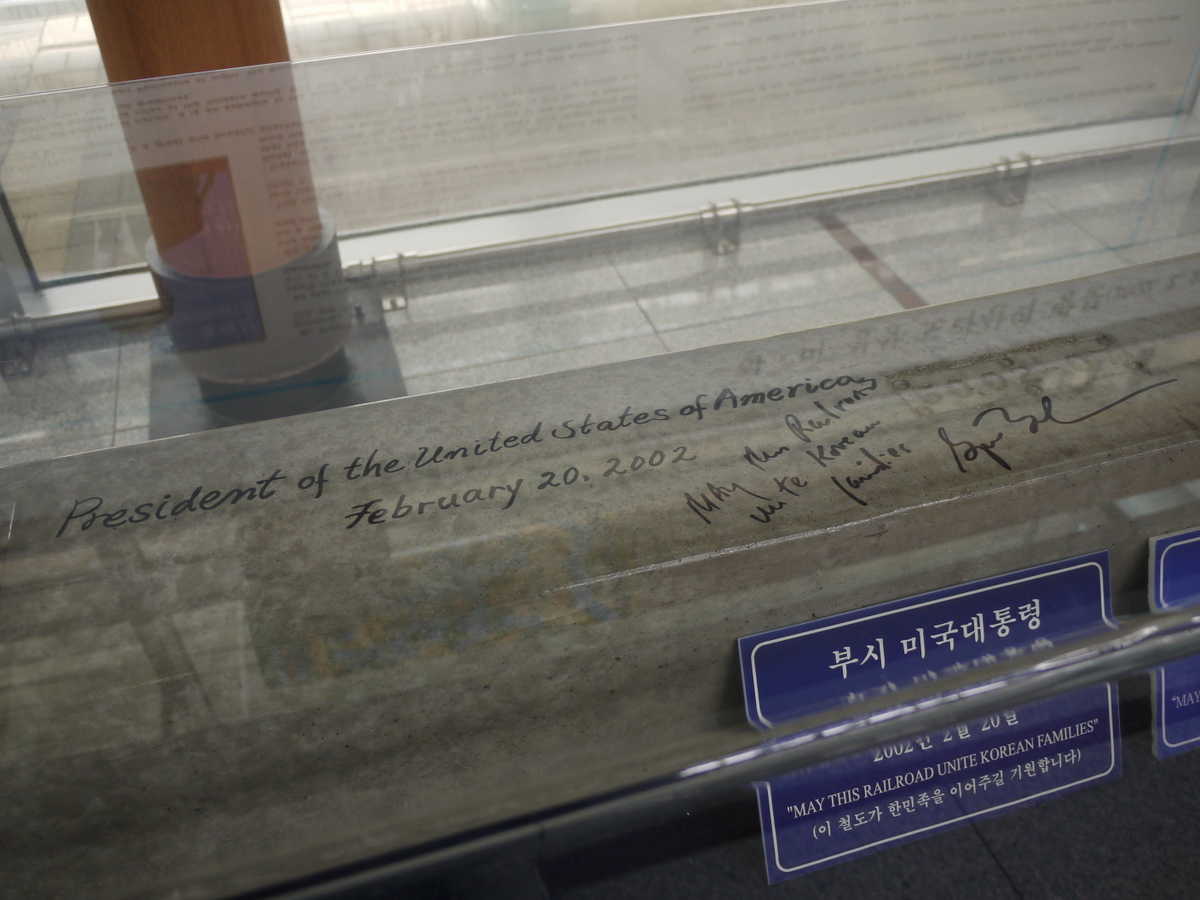 "May this railroad unite Korean families" signed by George W. Bush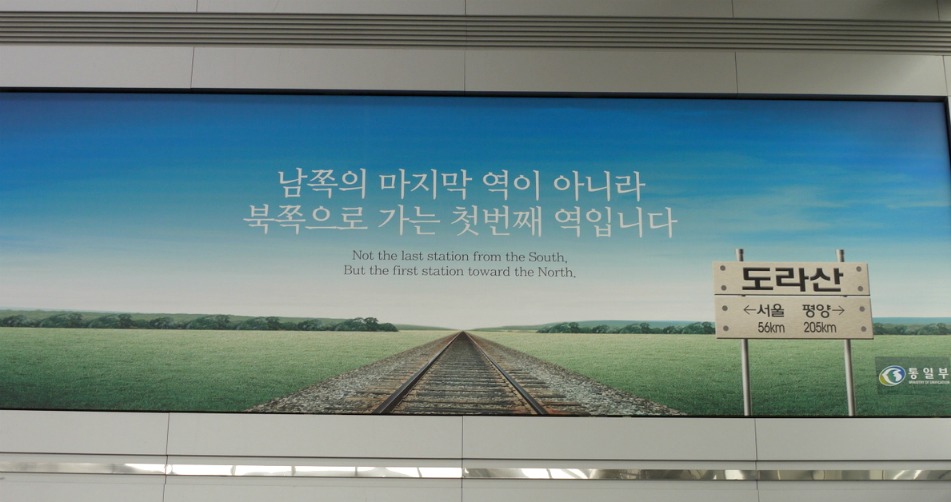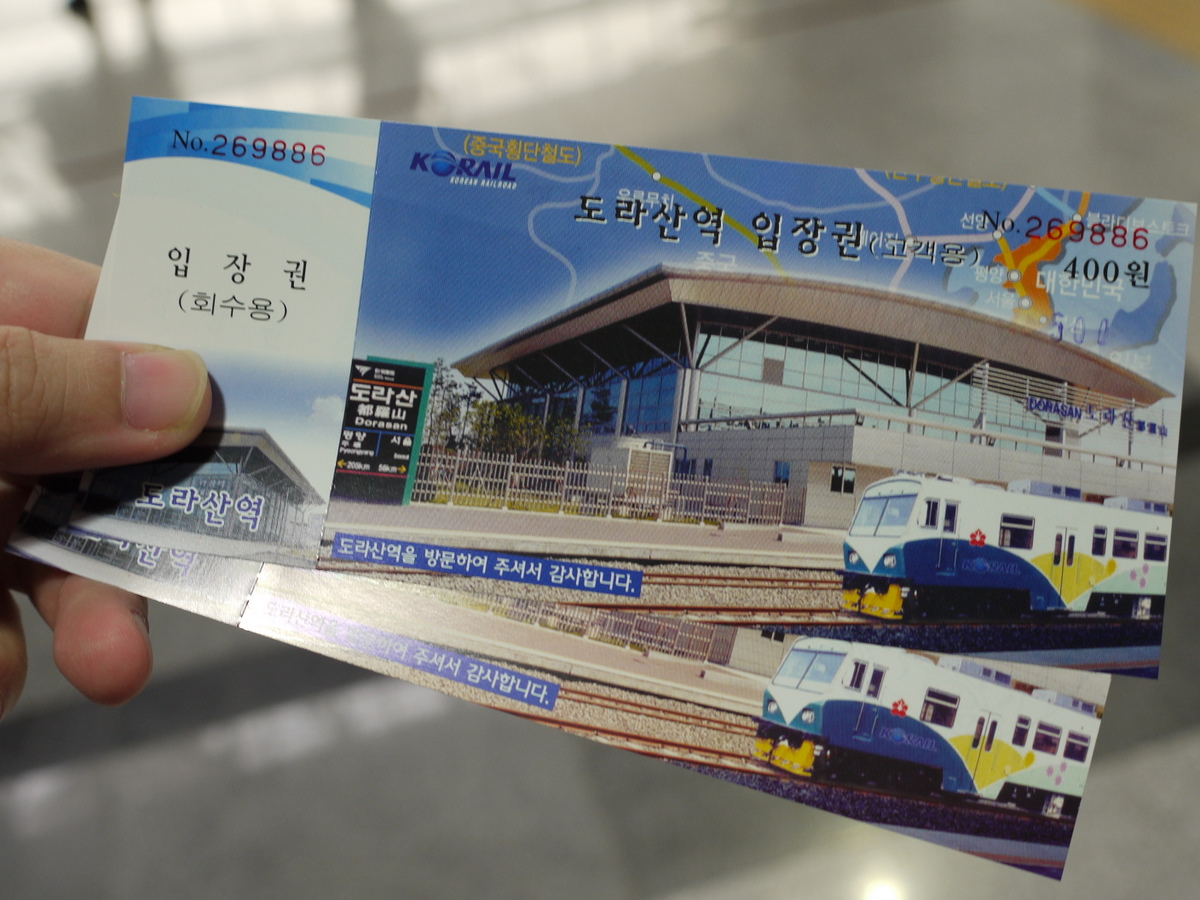 We bought ticket to enter into the rail station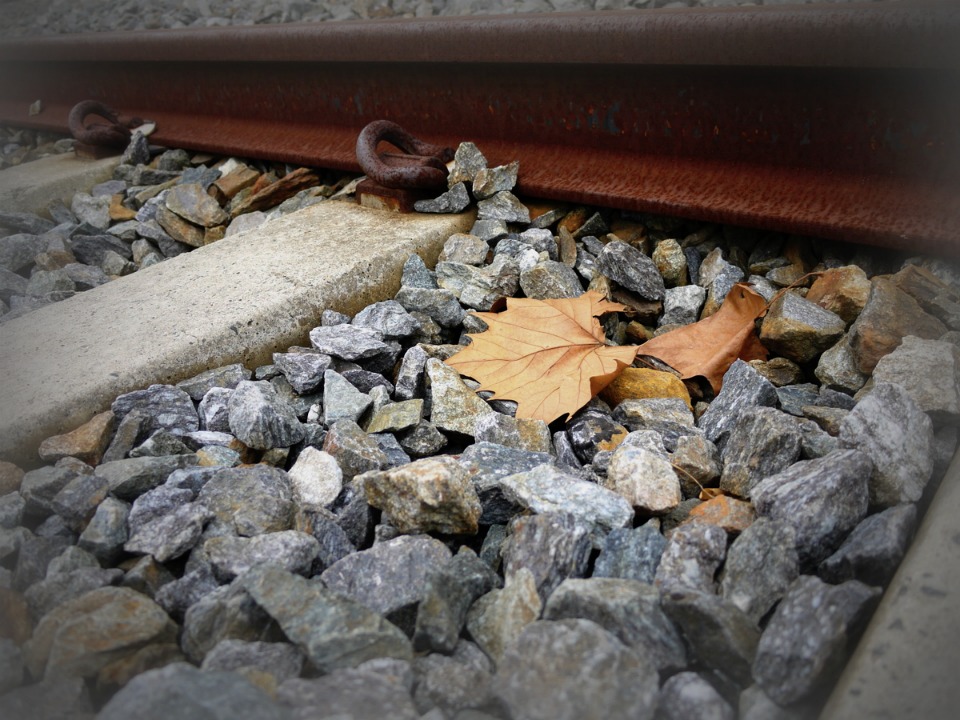 Before leaving the Dora station, I snapped this photo of a fallen leaf on the tracks. An emo shot after hearing stories of a separated nation. I do hope that Korea will one day put the past behind them and be united and that the Dora Station will serve it's purpose to unify the nation.
This is one tour not to be missed if you do visit South Korea. We joined the DMZ tour organized by Koridoor and made reservations for the tour in advance.  The tour takes roughly 8 hours and this is the itinerary.
07:30 : Departure from Camp Kim USO
09:00 : After an informative video at Camp Bonifas and a presentation by a member of the U.S. military 20 Minute Briefing at JSA Visitor Center. Tour to the JSA area (Freedom house, Conference room, Bridge of no return and point of Ax murder)
11:20 : DMZ Theater, The Third infiltration Tunnel, Dora observatory and Dorasan Station
12:30 : Lunch at the Korean Restaurant during DMZ tour.
14:00 : Departure to Camp Kim USO
15:30 : Arrive at Camp Kim USO
Tagged: DMZ, JSA, Seoul, South Korea