If you're visiting South Korea, one of the places that I highly recommend is Jeju island. In fact, the locals used to call it their honeymoon island and would go there after they got married. The domestic flight to Jeju Island from Incheon airport is only a short one hour away.
There are so many places to see and visit from their stunning natural wonders like the Sunrise Peak, Cheonjiyeon Falls, Jusangjeolli Cliffs and Manjanggul Cave just to name a few. They've also got lots of museums like the famous Teddy Bear Museum who shot to fame after K-drama, to the Trick Art Museum and even a Sex Museum which I guess is to get the newly weds to be less inhibited 😛
Trick Art Museum in Jeju Island
The first Trickeye museum opened in Seoul and now they have two other museums in popular tourist locations of Busan and Jeju. We heard that the one in Jeju was more extensive so we made it a point to visit it and were not disappointed at all. Came armed with your camera and have a fun fun time.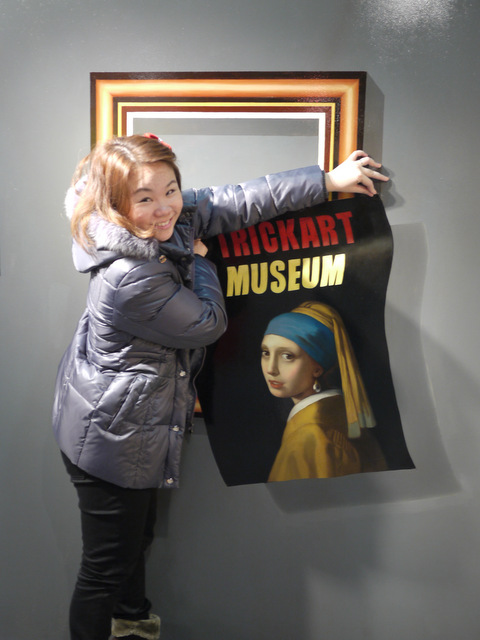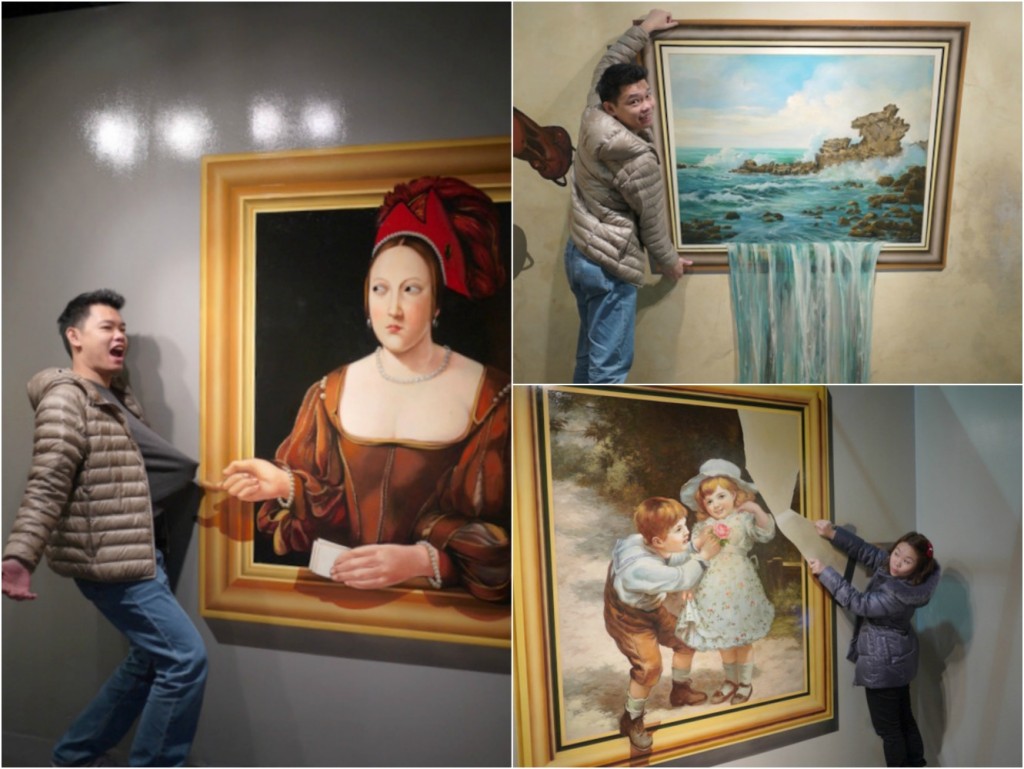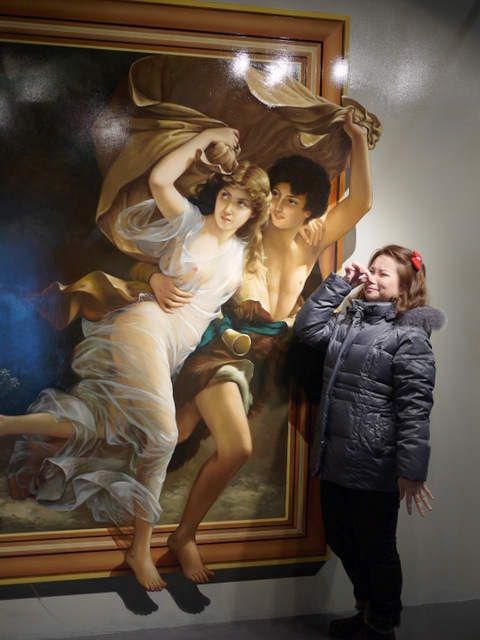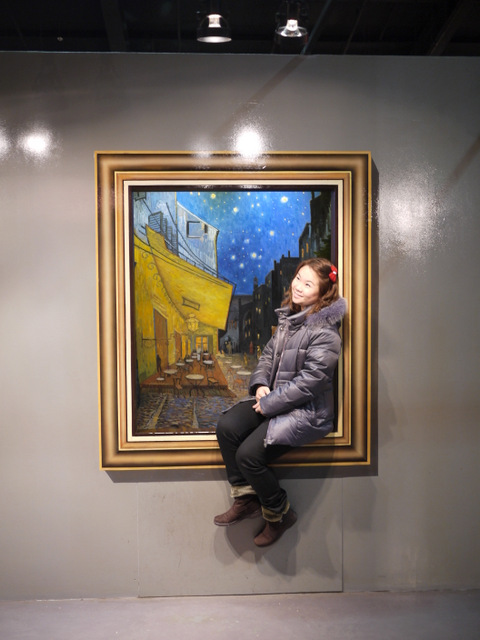 Coming to a place like this means you get to be silly with just about everyone here, so don't be shy and just have a fun time. Just so you know, there is a of these paintings with suggested pose so that you know the angle what works best. But otherwise, just go with the flow and have a good laugh.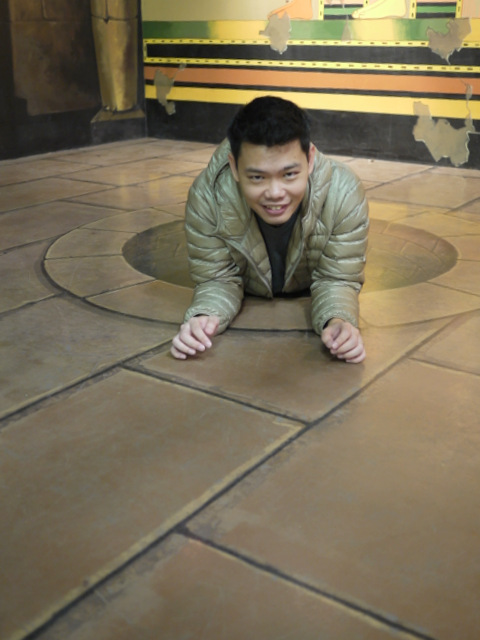 This is one attraction that Alexis and I enjoyed very much as we laughed, posed, snapped photos and laughed some more. Turns out he does have a sense of humour but could definitely brush up on his acting skills for more realistic photos.
Be prepared to spend 1-2 hours if you enjoy optical illusions. The Trick Art Museum in Jeju Island is located in Seogwipo City nearby the Seongeup Folk Village. The entrance here is 8.000 won for adults and 6,000 won for children.
I'm so excited to hear that a Trick Eye Museum is opening in Singapore this weekend on 8 June 2014 at the Resorts World Singapore (RWS) and this is will Southeast Asia's first Trickeye Museum.  The new Trickeye Museum in Singapore will feature six theme zones with 80 three-dimensional painting and optical illusions masterpieces, covering themes  of Love, Circus, Masterpiece,Safari, Fairytale and Adventure. I can't wait to see what our very own localised version of it and trust that it would be just as fun too. 
For more of my South Korea trip recommendations, do check out these posts too.
Tagged: art, family holiday, South Korea