June is always a special month for us because of our wedding anniversary. Plus with the June school
holidays, it's the perfect excuse for the family to get away from the country.
Unlike our usual vacations where it's jam-packed with activities, we decided to take it easy this time and headed to Bintan for a laid back holiday. It's not exactly the kind of vacation that Alexis enjoys but hubby was worried that a more taxing holiday may be too strenuous for me since I just recovered from my surgery.
So appreciative of how thoughtful my dear husband is and even more reason for me to keep loving him.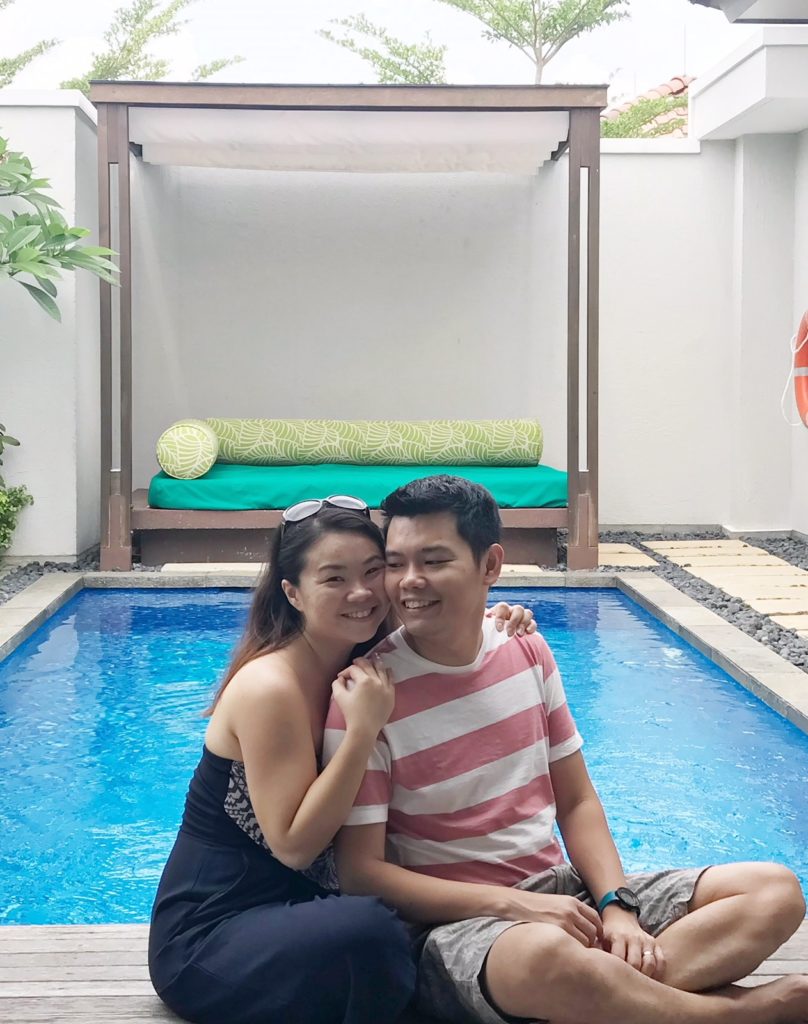 The best part of our idle holiday was
Not rushing from one place to another.

Not worrying what time we get out of bed or turn in.

And certainly not caring if we got to eat at that must try café that everyone raves about.
We didn't do much on this holiday except to sleep, swim, eat, watch cable TV, read, swim, eat and repeat.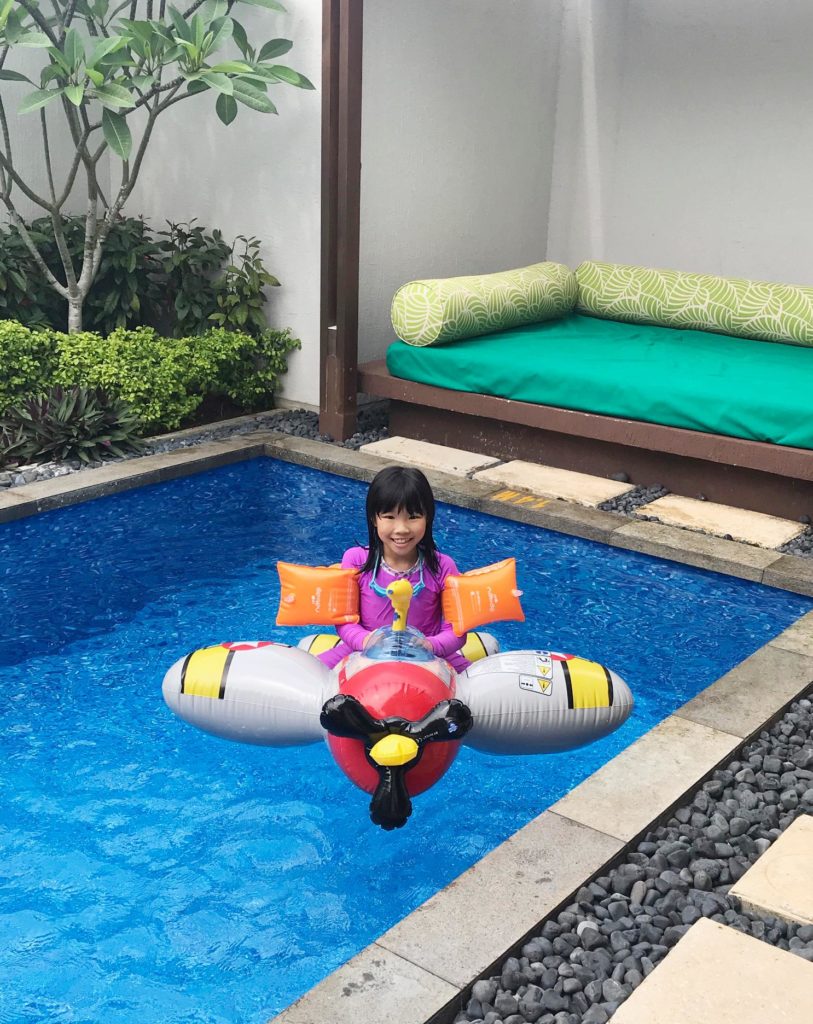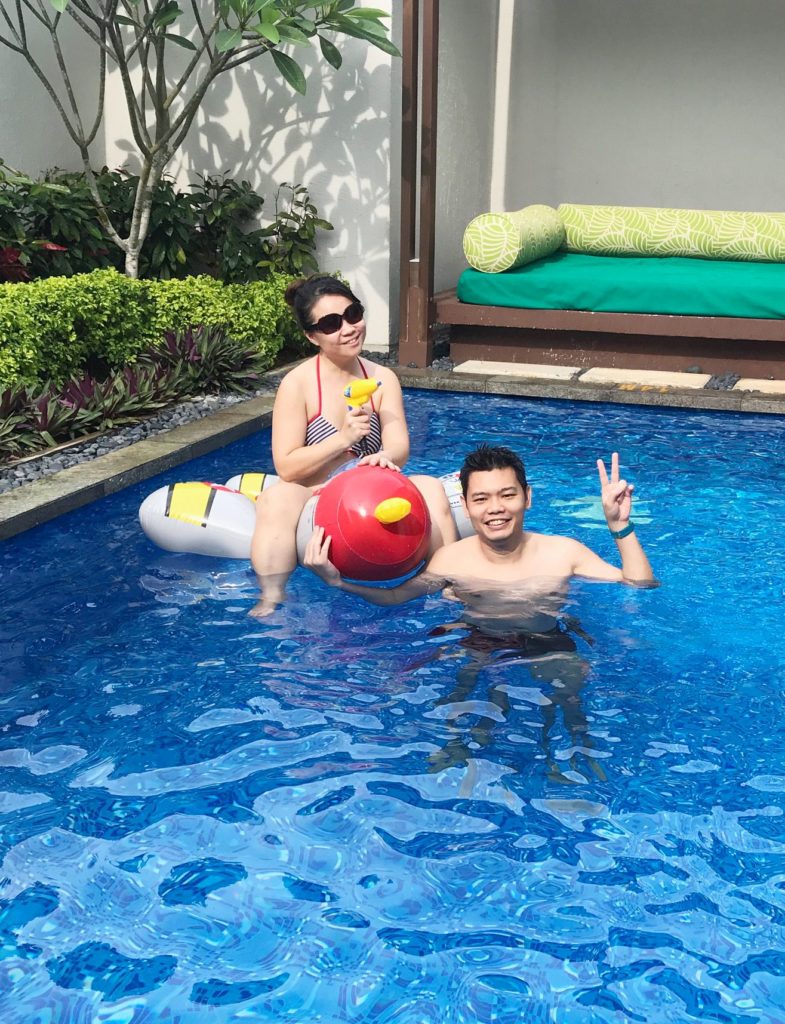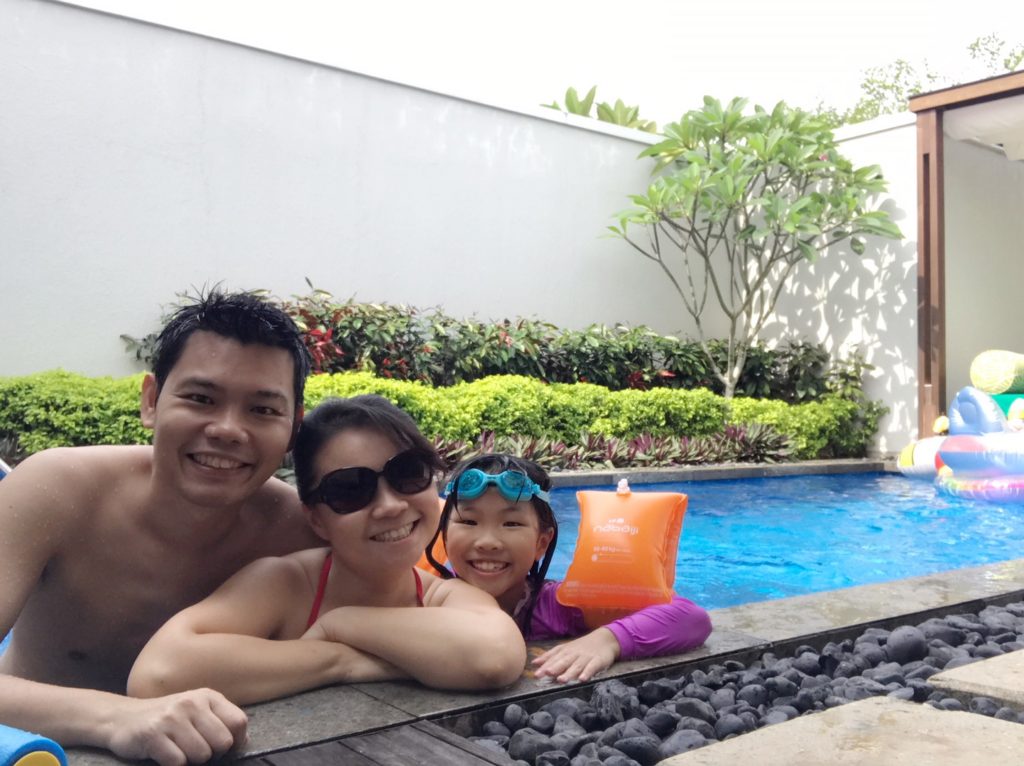 We filled the villa with our laughter when we fought over who gets the floats, when we got shot by the water guns or when we attempted to be synchronised swimmers. That's a real bonus of having your very own private pool where you'll not be judged for your noisy shenanigans.
Sophie was ecstatic when she could feast on guilty pleasures like cup noodles, titbits and ice cream because a clean diet is thrown out of the window when we're on vacation.
On one of the evenings, we saw the most beautiful sunset when we climbed up a hill that overlooked the beach and how my heart was filled with gratitude for these two in my life.
I love how obliging they were when I asked for photos as mementos of our holiday and love love love these photos taken at the captivating golden hour.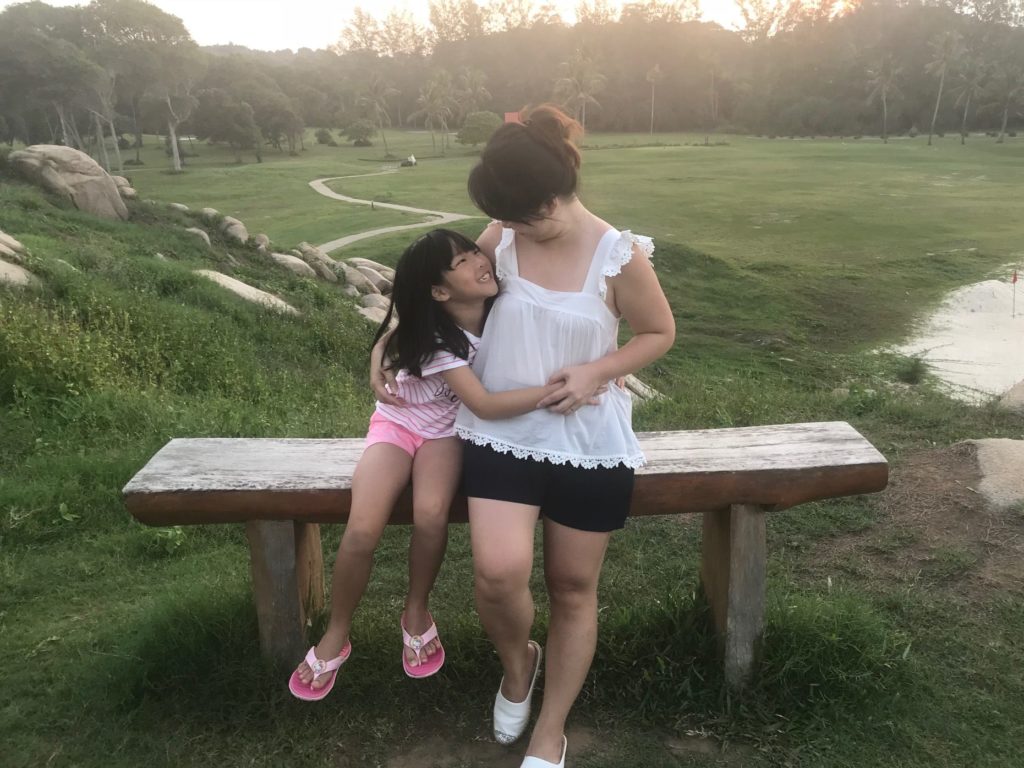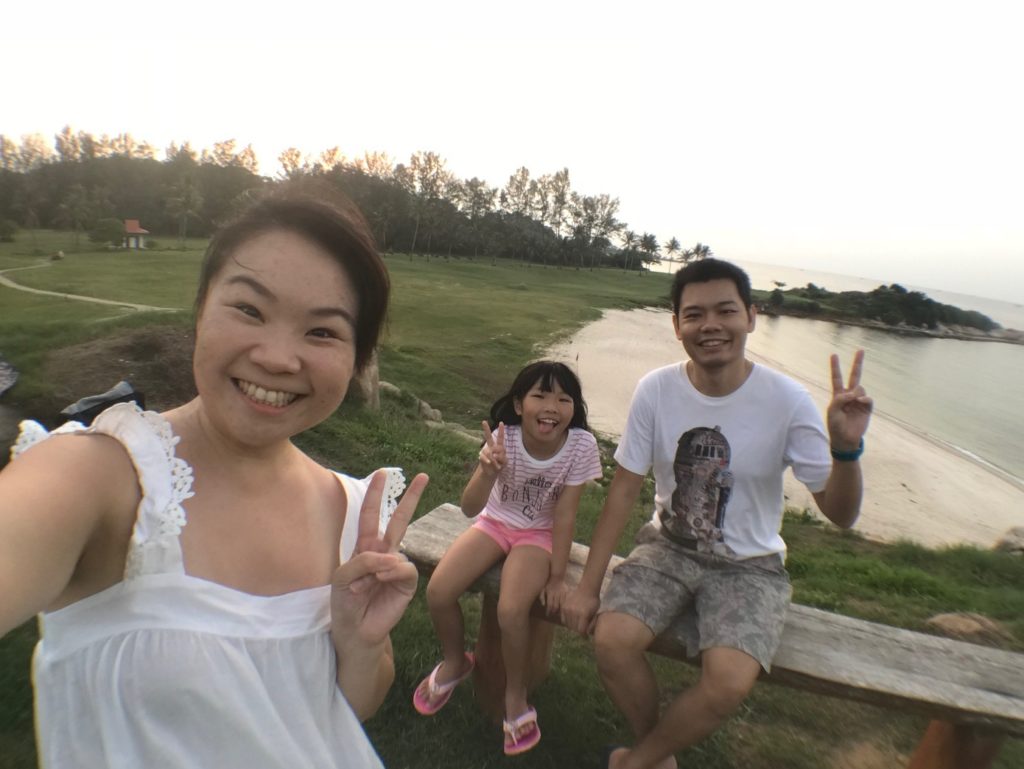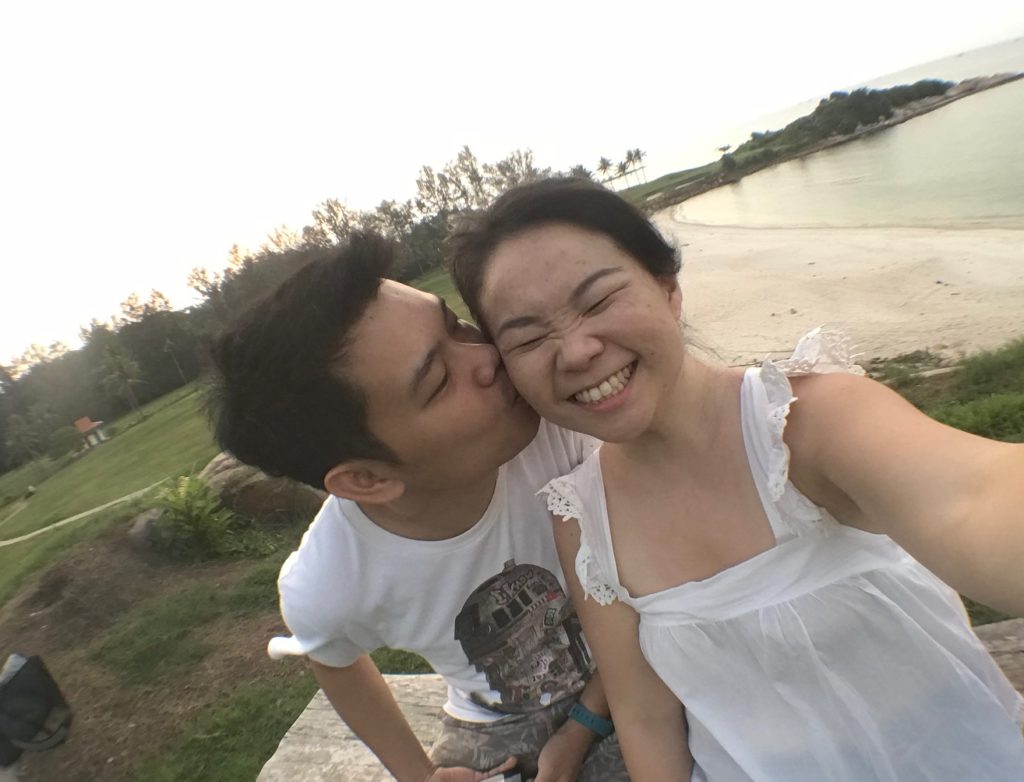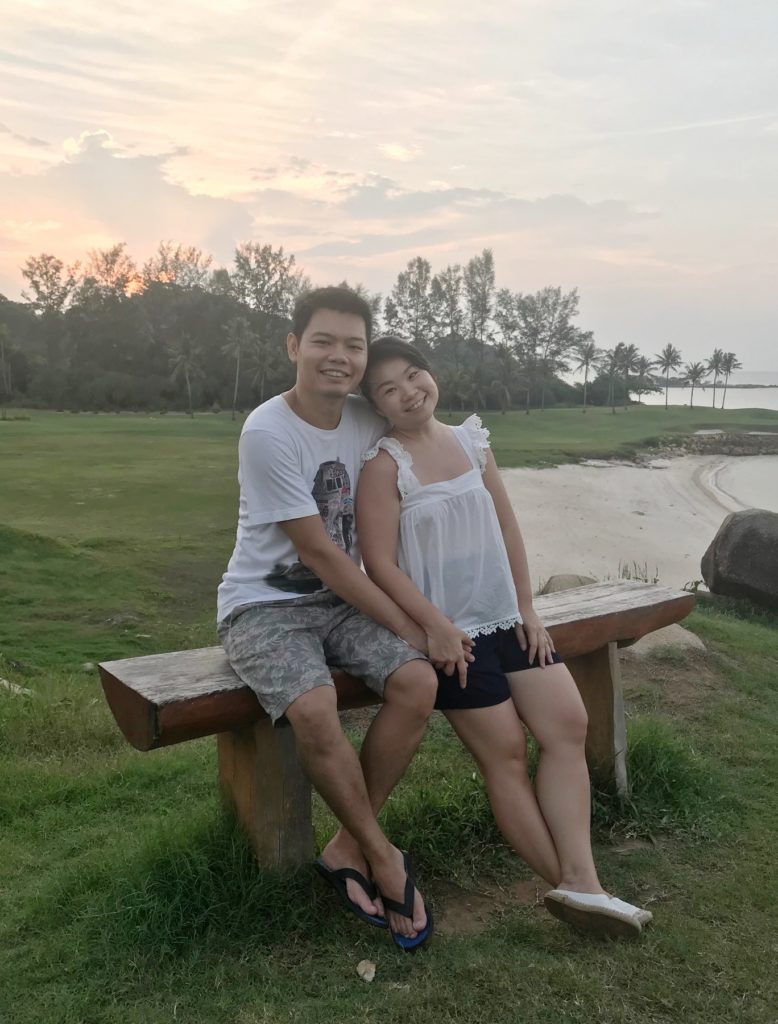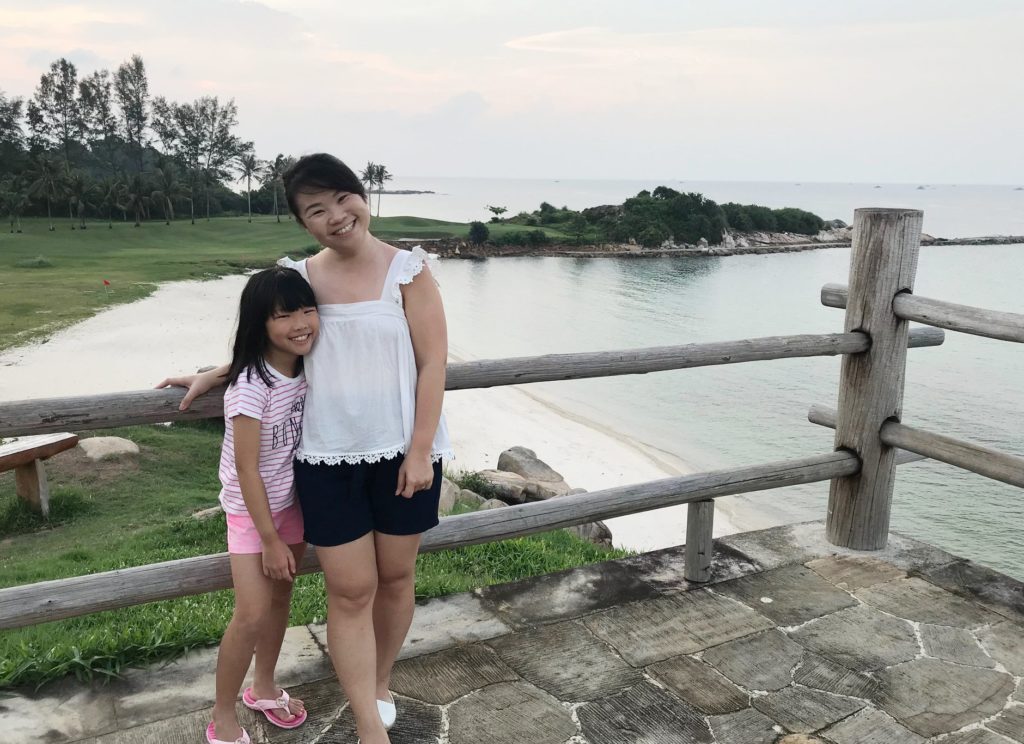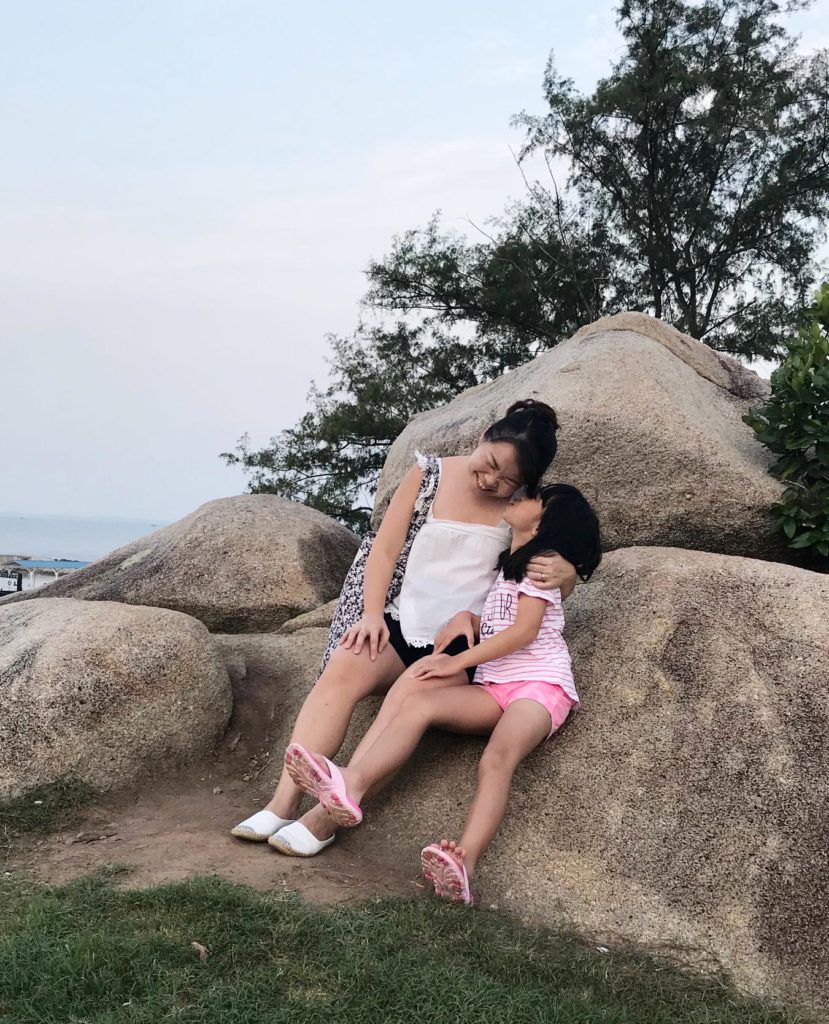 Happy Wife, Happy Life
That's pretty much how we celebrated our wedding anniversary in Bintan to mark our 12 years of marriage. When I asked hubby the secret for staying in love for the past 17 years of courtship and marriage, he replied in jest, marry a good wife.
He sure knows the mantra, happy wife, happy life.
Despite my insecurities and doubts, I'm so thankful for his steadfast and unwavering support towards me. This was especially so after my operation where I literally had to lean on him for support whenever I had to get up and off bed. And not to forget the tremendous emotional support he gave when I was going through a low point in life.
Many have commented that I was brave to do what feels right for this season and be a homemaker. But honestly, hubby deserves more credit for being the braver one, for allowing me to quit my job and giving me time to rest and recuperate while I care for our family.
Our 12 years of marriage have its fair share of ups and down, quarrels and fights, but through the years, we've learnt that we're a team and we're in it for the long haul. Forgiving and forgetting goes a long way and so is learning to set aside our differences which is still a work in progress after being together for 17 years. Our marriage is far from perfect, but we remember that love is choice, every single day that keeps our love and commitment for each other strong.  
We started serving together in church and I'm so glad that we're growing together in so many ways- growing old, growing fat, growing closer and growing spiritually.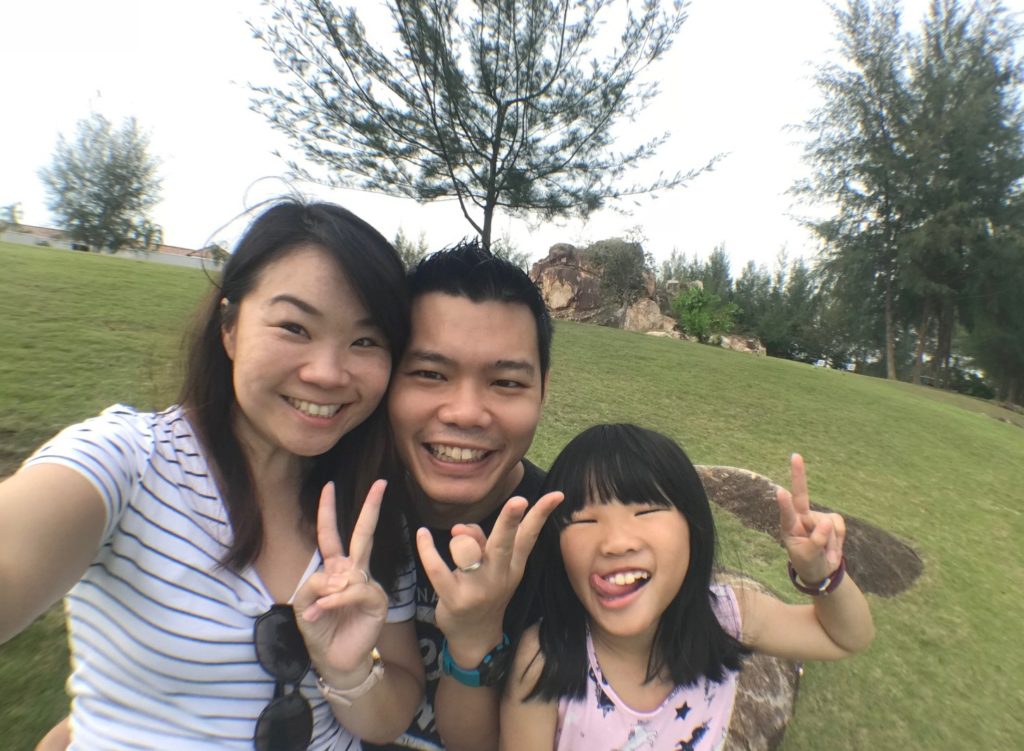 Disconnecting to connect is the way to go for vacations and I'm glad we did that (though I was still guilty of scrolling on Instagram). It was certainly a winning recipe for a blissed out holiday and I'm looking forward to the next one 🙂
If you're interested to read more about the villa we stayed, here's my unbiased review of it. It's certainly a resort I will recommend especially for couples, plus who can't say no to having a private pool in their villa?
Enjoyed reading this post? Do like my Facebook page to get the latest posts on marriage and parenting like
You can also follow me on Instagram (@ajugglingmom) for more travel and marriage posts.
Tagged: Bintan, Christian marriage, love, Marriage, relationship, wedding anniversary