I live for travelling and family holidays are the highlight for us when we get to travel to new countries and be adventurers in a foreign land as we always choose to do it free and easy. While it's always great fun while it last, I try to preserve as much of these memories to take home with us so that these once in a lifetime experiences can be retold and relived for a long time.
Recording all our travel memories has never been easier with the help of technology. So here are 5 ways that I like to record my cherished travel memories.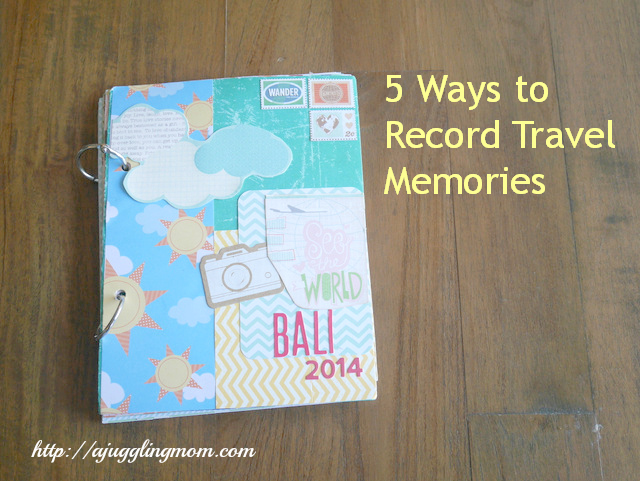 1. Photographs and videos
This one's a no brainer for sure since everyone has a digital camera or a smart phone these days. But when I travel I try to be more observant and take pictures of sights that are unique to the country that I'm traveling to.
It could be a famous tourist attraction, a local festival, their people, a signboard written in their language.
One thing that I'm steering away is taking posed photos and slowly dipping my toes into a more photo-journalistic style. I must admit that the latter tells a story better and while I'm not aiming to be a travel photographer, there is a certain charm to these photos as you look back on them.
2. Have a personalised travel hashtag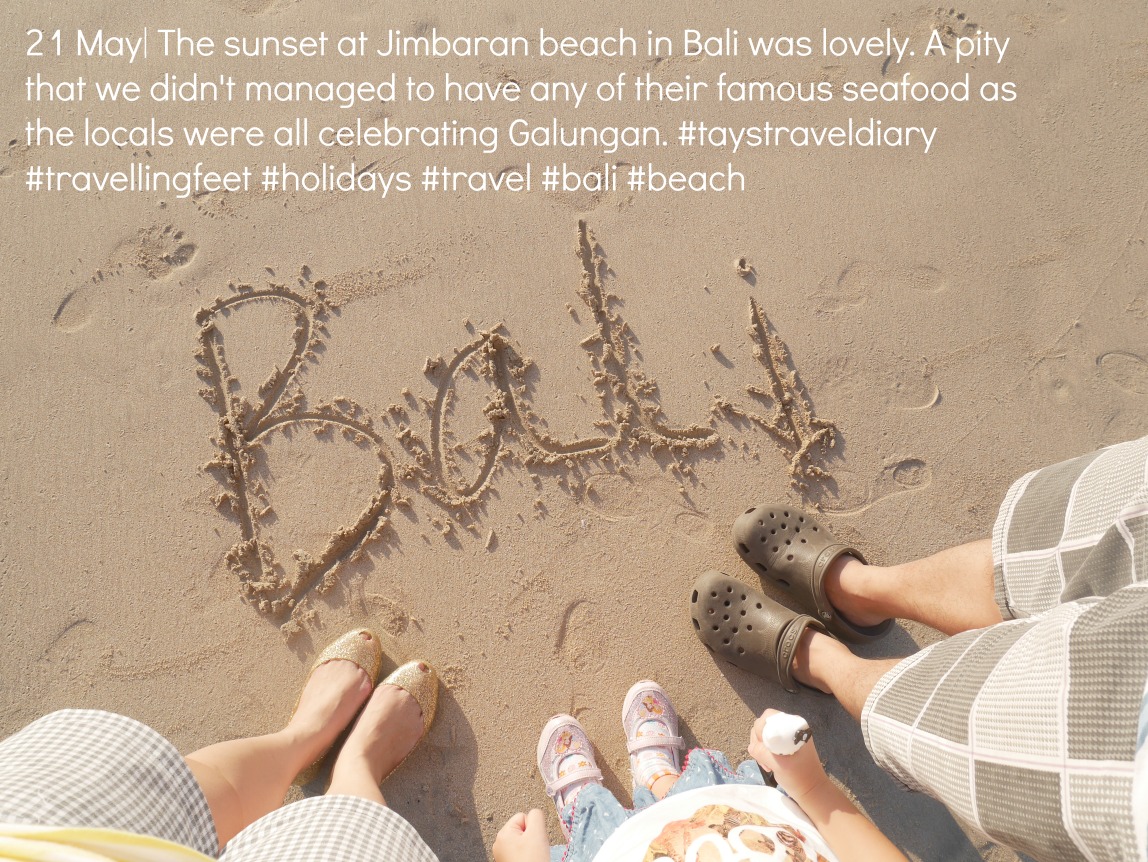 If you're on Instagram then you'll probably get the use of hastags. On our holiday to Hong Kong last year, I chanced upon some hashtags that people came up with for their travels and I went to personalise our very own #taystraveldiary hashtag that I can add whenever we travel. 
This year, when researching for creative ways to capture traveling photos, I came across a new hashtag #travellingfeet and added this as a new series for my travel photos. And the fun part is seeing the world from other IG users from all over the world with their #travellingfeet photos. 
3. Blog
I think you can pretty much expect this from me since you're reading this from my blog. Blogging is definitely a great way to record travel memories since you can add all sorts of multimedia like photos, videos or even hyperlinks to the places you've visited, ate at, etc.
And what I like about recording on the blog is because it helps fellow travellers learn more about the places in that country that they are planning to visit.
And for future reference, I usually do a review so that I can remember which are the places to visit again or skip the next time I do travel there. It's also a great way to share travel stories with family and friends and new readers too .
4. Travel journal and keepsake book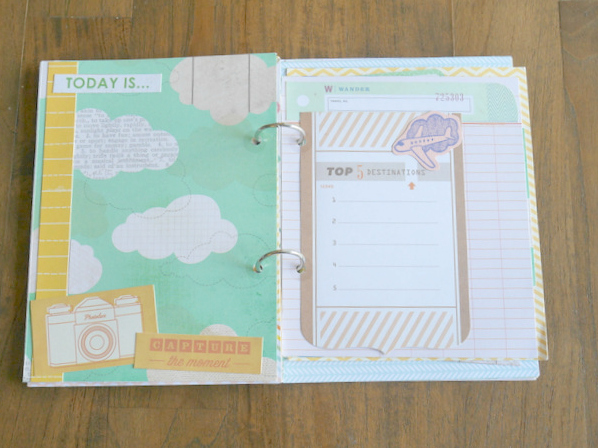 Being someone who scrapbooks, I prepared a travel journal and keepsake book for the trip so that I can pen down thoughts and also jot down things that happened on the trip. It could be the weather that day, a funny quote that someone said, how I felt about what I saw so that I don't miss any of these precious moments when I get back. 
In my travel journal, I also added pockets and paper bags so that I can slip in our boarding passes, name cards of places we visited, luggage tags. I also bought postcards and some memorabilias which I can include to the book making it a physical keepsake book that I can flip and reminisce on.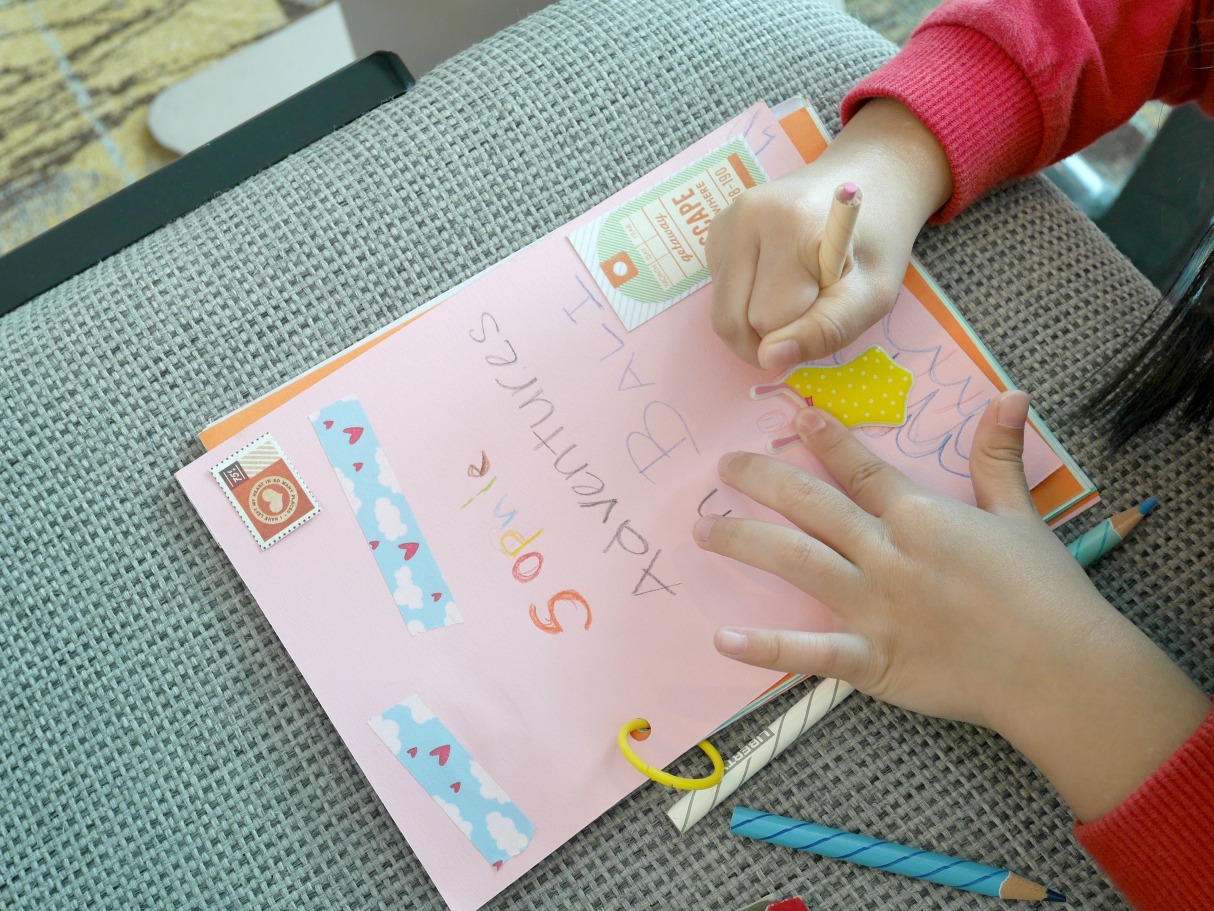 And why not make one for your child too. After all, kids often have an interesting perspective and it will be nice to look back on the trips they did as a child.
I'll share more about the process of how I put together my travel journal in another post.
5. Holiday souvenir
When one thinks of souvenir, you may associate it with cheesy key chains and magnets. So  on our recent trip, we decided to collect seashells and sand from Bali's beach to make our own holiday souvenir.
Here's my DIY beach vacation souvenir.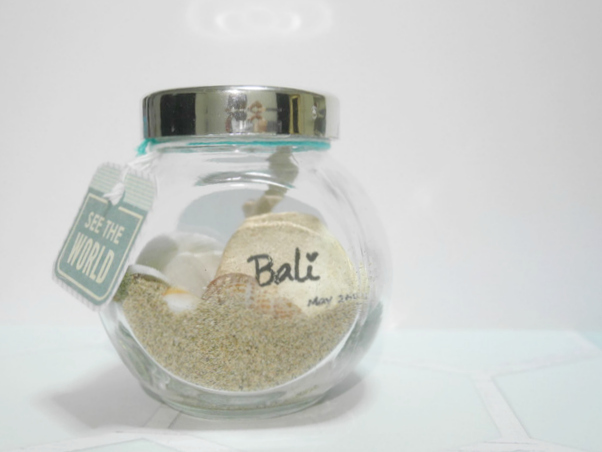 More about it in this post here.
How do you record your travel memories? I'll love to hear some of your interesting ideas too!
Into memory making too? Then don't miss these posts too
Tagged: Photography, travel, travelling