On my last vacation to Bali, I made a travel mini album on the roads during my trip. When I'm on a holiday, my mind tends to take a break and I'll end up forgetting some of the details of the trip, like some of the funny things someone said, the weather that day or the people we met. So scrapping on the go allows me to record all these memories of our trip while they are still "fresh" in my mind.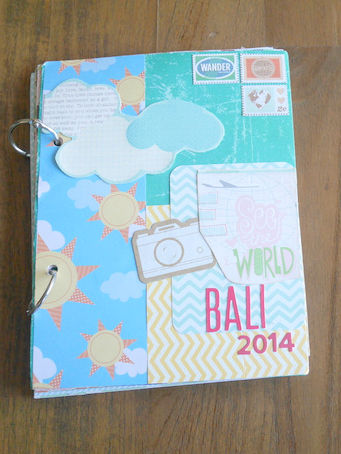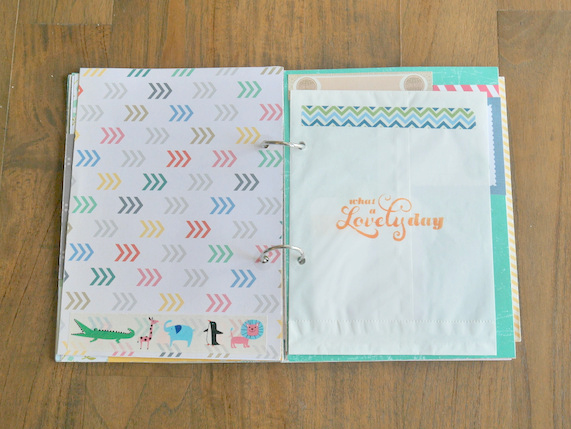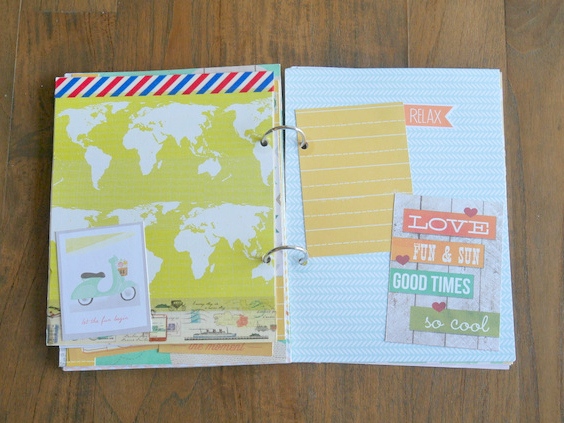 To do that, I had to get some preparation work done in advance. I got my supplies of travel themed papers, journaling cards, and stamps and compiled it into a mini album that was secured with ring binders. In my travel mini album, I also added pockets and paper bags so that I can slip in items like our boarding passes, name cards, luggage tags, brochures, maps.
All that was needed was a printer.
And on my recent trip to the Gold Coast, the people at LG loaned me their latest LG Pocket Printer for review which fitted the bill for printing on the go.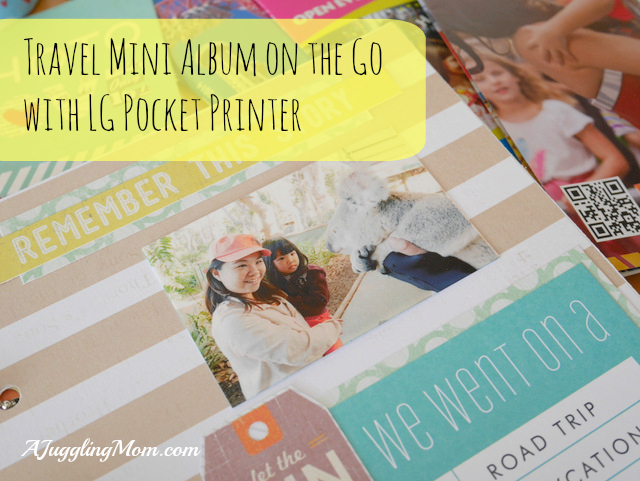 The LG Pocket Printer is a niffy-looking gadget that measures 76 x 126 x 20mm with just 20mm in width. At 221gram, it is lightweight and fits well even in small handbags, making it one of the smallest mobile photo printers around.
If you see the comparison, it is no bigger than my Samsung 5.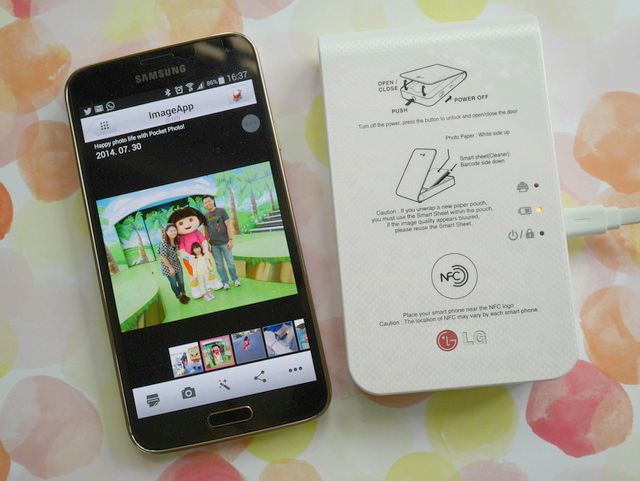 As a portable photo printer, it provides wireless connectivity with NFC and Bluetooth for you to print customised pictures directly from smartphones via an app. So to get started,you have to first download the free Pocket Photo app from either the Google Play store or the App Store.
The set up is relatively easily and the app allows for various editing functions like the basic crop, brighten and even has filters, frames and allows for quick sharing.
The Pocket Photo prints with ZINK Technology, which stands for Zero Ink Technology, which means that the ZINK printing technology utilises heat to activate the necessary color-forming. pretty much like how polaroid pictures works. And because if that, the printer requires special ZINK® paper, which are pretty pricey starting from $15 for 30 paper sheets.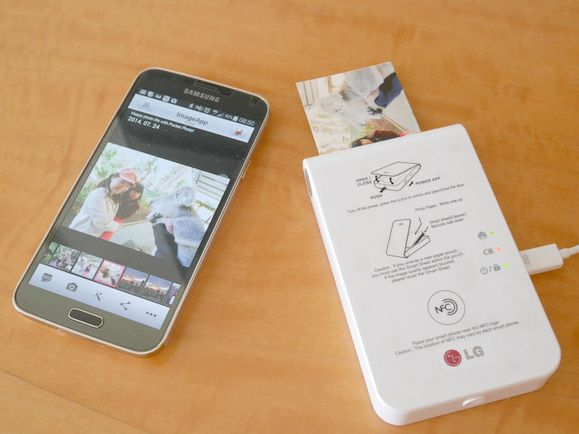 So the big question is, how do the photos measure up?
With a 313dpi resolution, the prints are surprisingly good. Photos that are printed measures  50mm x 76mm and is slightly smaller than a name card. 
What I do wished that can be improved is the colour quality.
I noticed that photos taken in the day will give you the best photos. whereas those taken indoors tends to make it look darker than it already is. Because of it's no ink printing technology, the colours tend to be a little dull but that can be cheated by adjusting the brightness and using the sticker printer to print.
Overall, I do like the convenience of this petite printer and can foresee it being a hit at parties and makes a perfect travelling companion especially if you're planning to make a travel mini album on the go like me.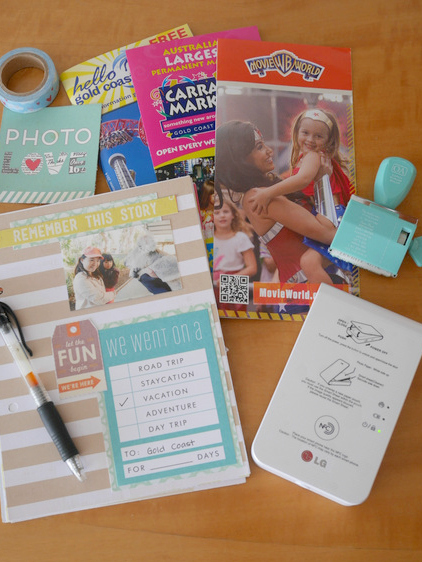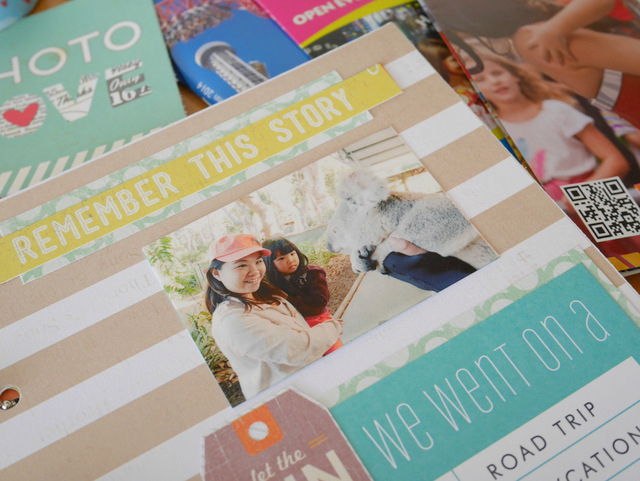 The LG Pocket Photo 2.0 is available at S$229 at LG authorized retailers and comes in white or candy pink.
Into memory making? Here are some other projects I did too
* A Juggling Mom was loaned the LG Pocket Printer to write this review. No monetary compensation was received. All opinions are honest and are my own.
Tagged: scrapbook, scrapbooking, travel