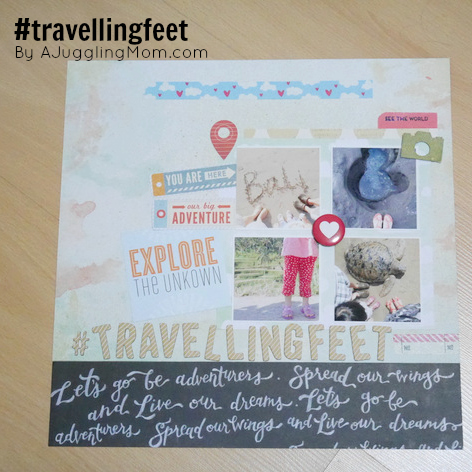 In one of my earlier post on Recording Travel Memories, I shared about how I started a personalised travel hashtag, #taystraveldiary, for my family on Instagram (@Susankoh). This is our family's unique hashtag for us to record our travel adventures whenever we went for a vacation and so far it has us in Hong Kong and Bali.
This year, I've added a new hashtag, #travellingfeet, and added this as a new series to my travel photos. This has also egged me on to be more creative with my photography.
But the thing about photos, is that they sometimes just end up in digital form on the computer, so I took them further by having our travelling feet photos in a layout.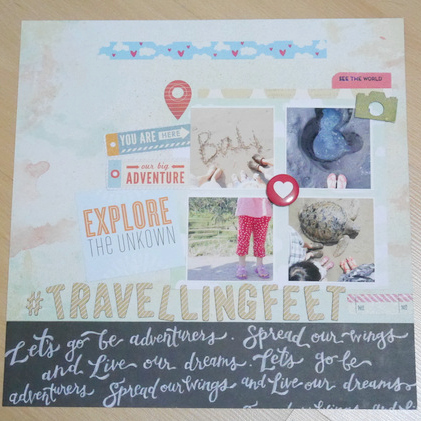 I love the background paper which is from the WRMK Chalkboard collection. I simply trimmed off the bottom of the page and reversed it  to get the text which is so apt for a travel layout. The travel tags are from the WRMK Jet Set collection.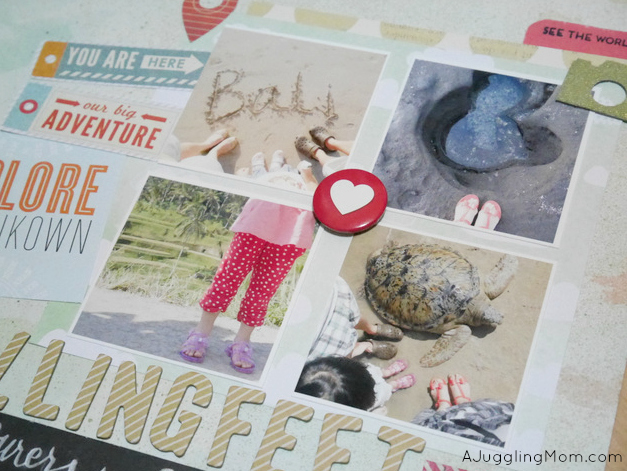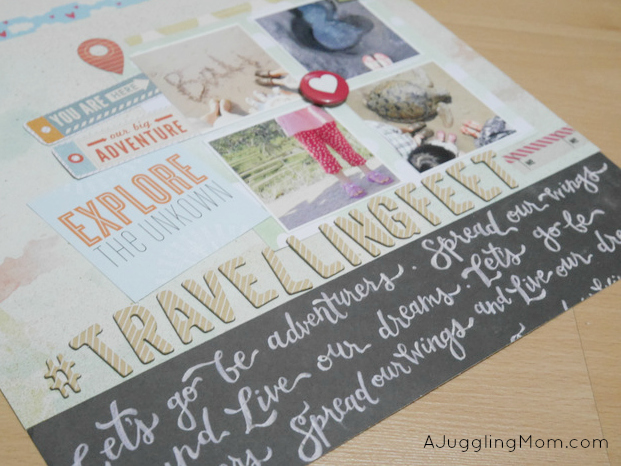 I've submitted this layout for my entry to Scrapbook Circle's Hashtag challenge and this is the first time taking part in a challenge.
My next task to tackle is to finish up my travel journal and a handmade  souvenir from my trip to Bali. Hope you like this ideas on how to make your travel memories more meaningful.
Into memory making? Here are some other travel projects too
Tagged: Bali, scrapbook, scrapbooking, travel