The first half of 2017 is almost over and I'm so glad that the June school holiday is here. I know I am so looking forward to it because it means I also get a well deserved break from coaching Sophie in the evenings after work. Of course, what we are looking forward to is our family vacation to Japan in June that's finally happening!
Alexis has been striking Japan off our family vacation for years due to the radiation scares. But as much as I long to travel to Japan especially after seeing friends going there for holidays, I know it's not worth arguing with Alexis about it, until a recent work trip that made him change his mind.
Japan here we come
So, we'll be off to Japan in 2 weeks time, covering Osaka, Kyoto and Tokyo and here are my top 10 tips on how we planned our Japan family holiday.
1.Booking our accommodation
Once we settled on the places of visit in Japan, we checked out our options, from hotels, ryokans and even Airbnb. In my research, I came across forums saying that Airbnb is illegal in Japan. If you don't already know, Airbnb has recently gotten the green light to operate in Japan,  but I believe they are still awaiting for the legislation to be officially passed.
In any case, we decided to stay in a hotel. But not just any hotel, we choose a hotel with an onsen or hot spring for a more localised experience in Osaka since we'll not be heading to Hakone on this trip. Never mind that it will be Summer in Japan, we are not going to let the chance slip for an immersive authentic onsen experience.
Accommodation in Osaka
There are many hotels with onsens that boast of scenic views however they also tend to be far from the city. We managed to book the Dormy Inn Shinsaibashi Hot Spring that is in the heart of Osaka, close to Dotonbori and received pretty good reviews from Trip Advisor.
Accommodation in Tokyo 
For Tokyo, we booked the Hilton Tokyo Bay Hotel as they are one of the 6 Tokyo Disney Resort hotel partners. The hotel provides complimentary shuttle to Maihama station where you can hop on the 'Disney Resort line' station for a train ride to Disneyland themeparks. Plus being Hilton Gold members, we get to enjoy a free upgrade with breakfast.
2. Buy JR pass in advance
As our Japan itinerary includes Osaka, Kyoto and Tokyo, buying a JR pass seemed like the most natural thing as it gives us unlimited JR train rides including the bullet train aka Shinkansen.
JR passes can only be purchased by tourists visiting Japan from foreign countries for sightseeing and they can only buy them outside of Japan.
You can refer to this link for the list of authorised JR pass sales agents and we bought our 7 days passes from Klook, where we paid S$543 for two adults and one child.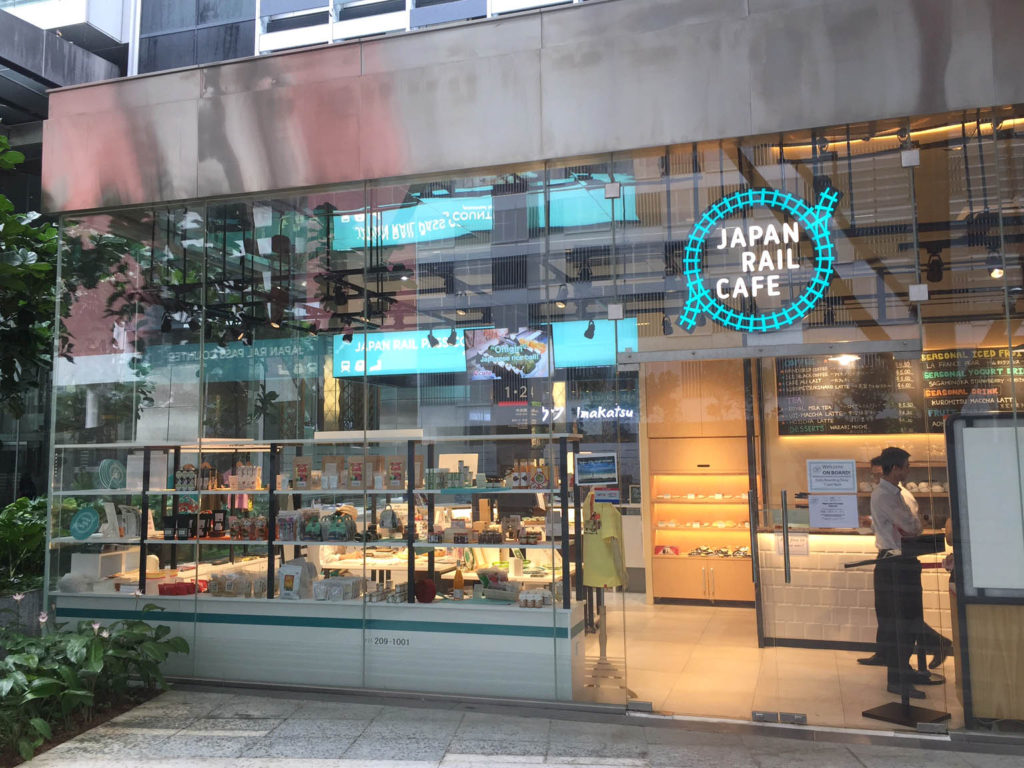 For those working around Tanjong Pager, you can also purchase your JR pass conveniently from the Japan Rail Cafe too.
I got to be honest that the trains system does intimate me and I am leaving Alexis to settle all matters relating to transportation.
3. Buy themepark tickets online
With choices like Disneyland, Disneysea and Universal Studio Japan, which do you choose?
It's impossible to skip any of them, so of course we're going to ALL 3. I think I may be even more excited than Sophie about Disneyland and I can so see myself with a popcorn bucket and donning a pair of Minnie Mouse ears already.
No doubt a visit to 3 theme parks will burn a big hole in the wallet, so a more cost effective way is to book our tickets with Klook. Not only do you save time, you also save money especially with their current Summer sale.
4. Plan theme park visits
We take our theme park visits very very seriously and when we heard that queues can go as long as 3 hours, we know we have to be very strategic about it to maximise our day and money!
Needless to say, public holidays and weekends are going to be crazy crowded, so do try to plan your visits on off-peak or shoulder seasons. In addition, you want to make sure to check the Disneyland and crowd calendars here and here to find out the best days to visit.
The calendars are updated daily and you'll be pleased to know that the website is in English too.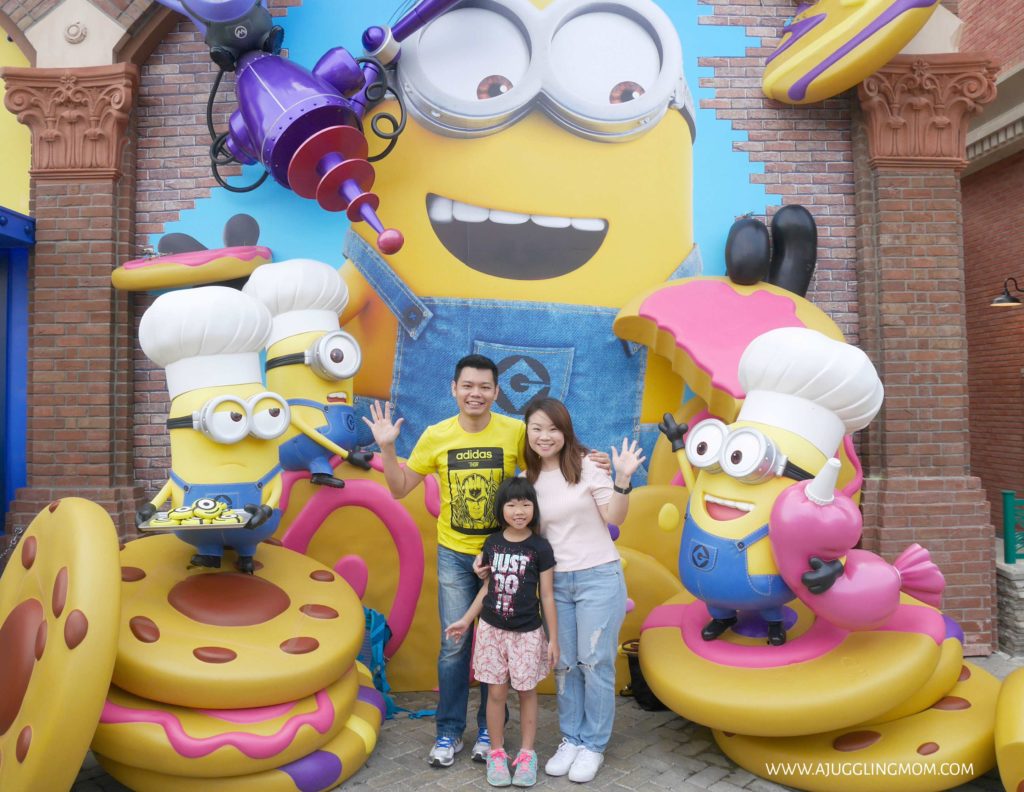 Don't forget to check out the theme park's website for rides that may be closed for maintenance, the ones that has fast passes (for Disneyland and Disneysea), and download or print a copy of the map, so you can conqueror the theme parks and make the fullest of your day.
Running for the fastpass at Disneyland is mandatory and Alexis have also given instructions to wear comfortable running shoes so that we can make a dash for it. For USJ, you can consider purchasing the express passes so you can skip the long snaking queues.
5. Read Travel blogs
Travel blogs are such a helpful resource for our holiday planning. And for us, fellow parent bloggers are so important where they share their personal experiences and lets you in on what's worth it and enjoyable for the family.
I've bookmarked these mummy blogger's blogs for their Japan experience and you should too!
Life's Tiny Miracles themepark guides are a MUST read- Universal Studio Japan, Disneyland and Disneysea are a must read.
madpsychmum on her recent trip to Osaka and her family even visited an instant ramen museum.
Sakura Haruka on exploring Ueno Park and Asakusa Hanayashiki Theme Park.
The J Babies Tokyo diaries to Osaka Castle and Minoo Park in Osaka.
6. Watch Youtube channels
In addition to blog, watch vlogs or Youtube videos on Japan too and here are some of my favourite ones where they recommend everything from tourist attractions to must eat food, to shopping hauls, must buys from Japan, etc.
In fact, I'm inspired myself to start creating videos of our vacations.
7. Purchase Pocket WIFI or Sim Card
Sim card or pocket wifi? I left it to Alexis to do his research and he managed to find us a good deal on Q100, where we paid $39 for 15 days that gives us 7.5GB worth of data over 15 days. Our hotels and Airbnb also provides wifi, so it should be more than sufficient for us.
8. Google translate app
11 years ago, we were worried about the language barrier in Japan. But fast forward a decade later, most Japanese understand some English and they have become more tourist-friendly with English signages everywhere.
In addition, I also downloaded the Google Translate app onto my handphone and I'm so blown away by the technology. For greater accuracy, you can download your chosen language and here's how it works when you choose the camera option and hover your handphone over Japanese words.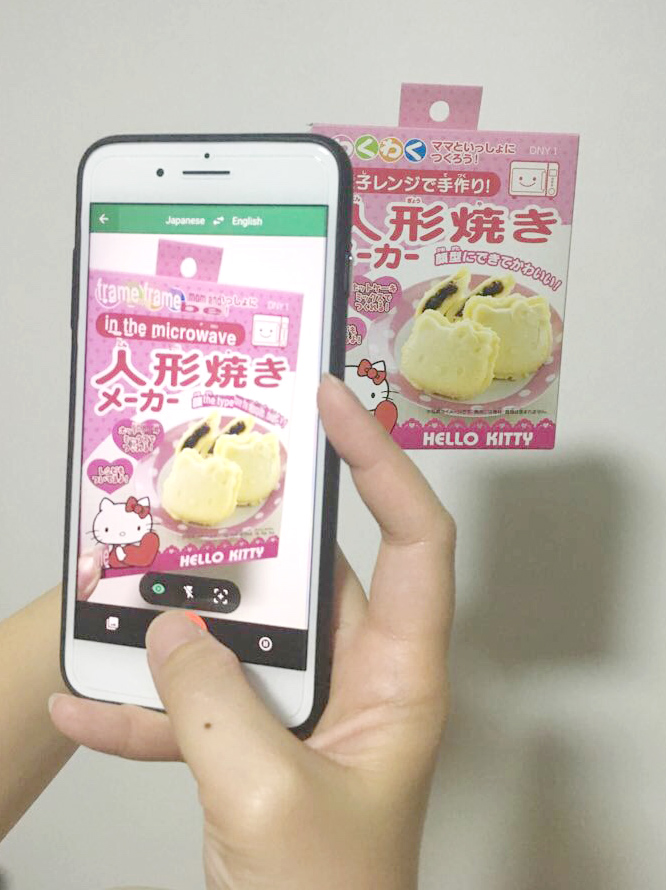 I'm hoping that this should be somewhat helpful when I'm at a Japanese restaurant or trying to by some Japanese cosmetics.
9. Shopping for skincare in Japan 
I know I wouldn't be able to resist doing some shopping for cosmetics and skincare products when I'm in Japan but I recalled being utterly overwhelmed by the sheer choices they offered.
So this time, I'm doing my research beforehand and making a list of the products to stock up on as well as items that I want to try, like the Evita Beauty Whip Soap that dispenses into a rose!Hopefully with some planning, I'll be more disciplined to stick to my shopping list and not overspend.
10. Travel diary
For this trip, I'll be preparing a travel mini album to bring along for our vacation and hopefully that will fire up my creative juices to get scrapbooking again. Nothing beats recording those precious memories on paper to preserve everything we experienced and ensure they are not forgotten.
Plus it's a great way for Sophie to learn some interesting facts and information on this trip which I'm sure will be memorable on its own too 🙂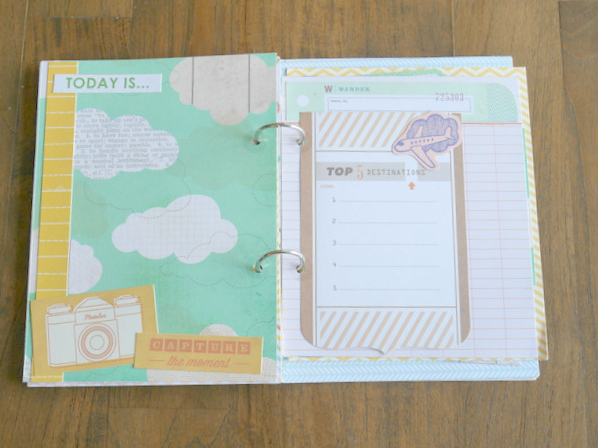 You can follow me on Instagram to see all the places that we'll be visiting for our Japan family holiday and I hope to cover them together with our free and easy itinerary on the blog too.
Meanwhile, if you have places to recommend in Osaka and Tokyo, do drop me a note 🙂
Heading to Japan soon?
More about our Japan holiday in the posts below.
Osaka
Kyoto
Enjoyed reading this post? Do like my Facebook page to get more family friendly travel updates. You can also follow me on Instagram (@ajugglingmom) for more travel and parenting posts. See all the places that we visited on our Japan holiday with the hashtag #TaysinJapan
Tagged: family holiday, family vacation, Japan, Osaka, Tokyo