For the first half of 2016, we've kept our travel plans close to home and went across the causeway to Johor Bahru and Malacca. But unlike previous years where we'll drive up in our car, we hired a driver and took a coach which not only relieved us of the driving but also freed our minds from car safety worries.
So when it came to the June school holidays, I wanted to scoot off a little further. Well you probably know the story by now that we returned to Melbourne, the city where we honeymooned 10 years ago for our 10th wedding anniversary. Plus, we really wanted to get away from sunny Singapore and spending winter in Australia sounds a brilliant plan.
Flight to Melbourne
We booked our flight with Scoot in early May and snagged a good deal of S$1,100 for 2 Adults and 1 Child. I only wished that the timing could have been better as it can sometimes be a hit or miss for red eye flights.
True enough, we had a crying toddler seated right behind us and I barely got any sleep. Lucky for my travel companions, Alexis and Sophie slept through the bawling with occasional stirring.
Good for me, I only need coffee and lots of it to get me going and Melbourne is the perfect city for it #alwayslookonthebrightside
June Holidays in Melbourne – Day One
Getting to our apartment was just a bus ride away on the Sky Express and we arranged for hotel transfer that took us to the door step of Citadines at Bourke Street. This was recommended by Mummy Ed and the location was very convenient too with the tram station right at our door step.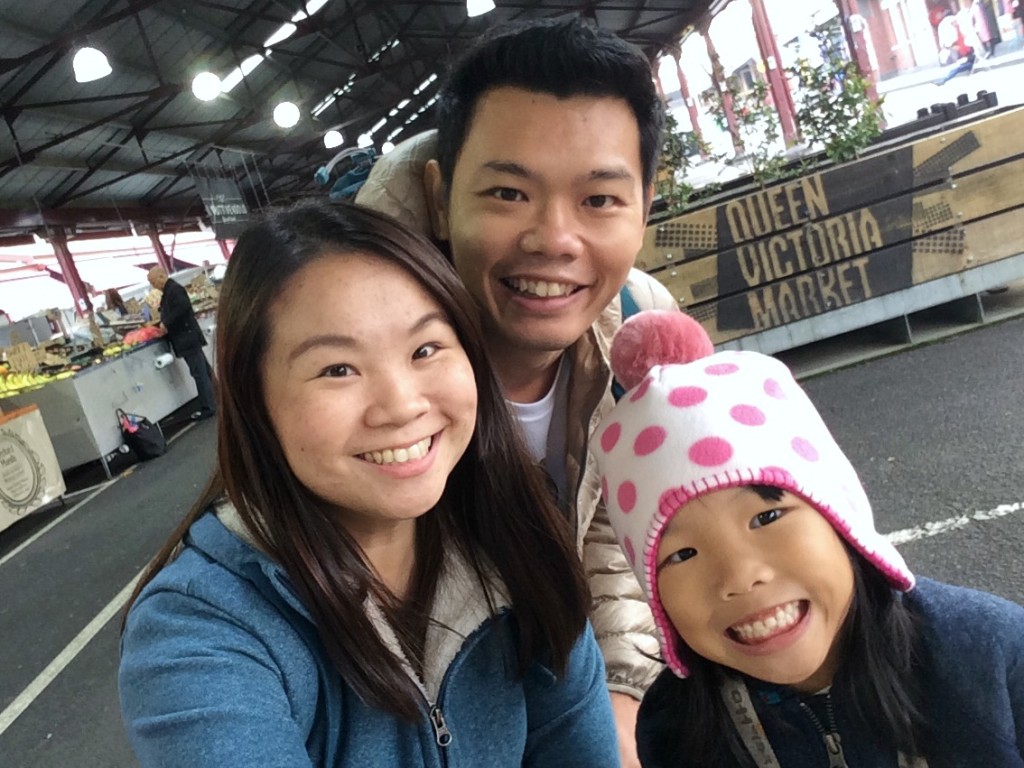 Queen Victoria Market
We wasted no time after checking in and headed to the Queen Victoria Market via the tram from our apartment. I was in two minds about visiting QVM market many people have said that it's lost its charm and became very touristy and tacky.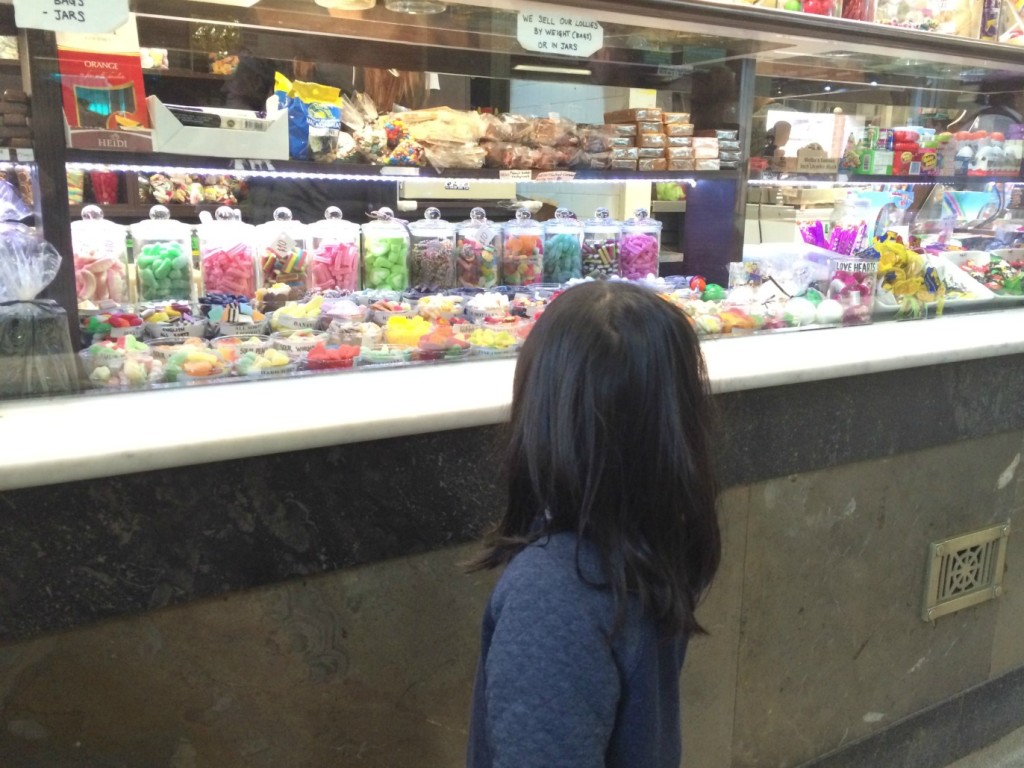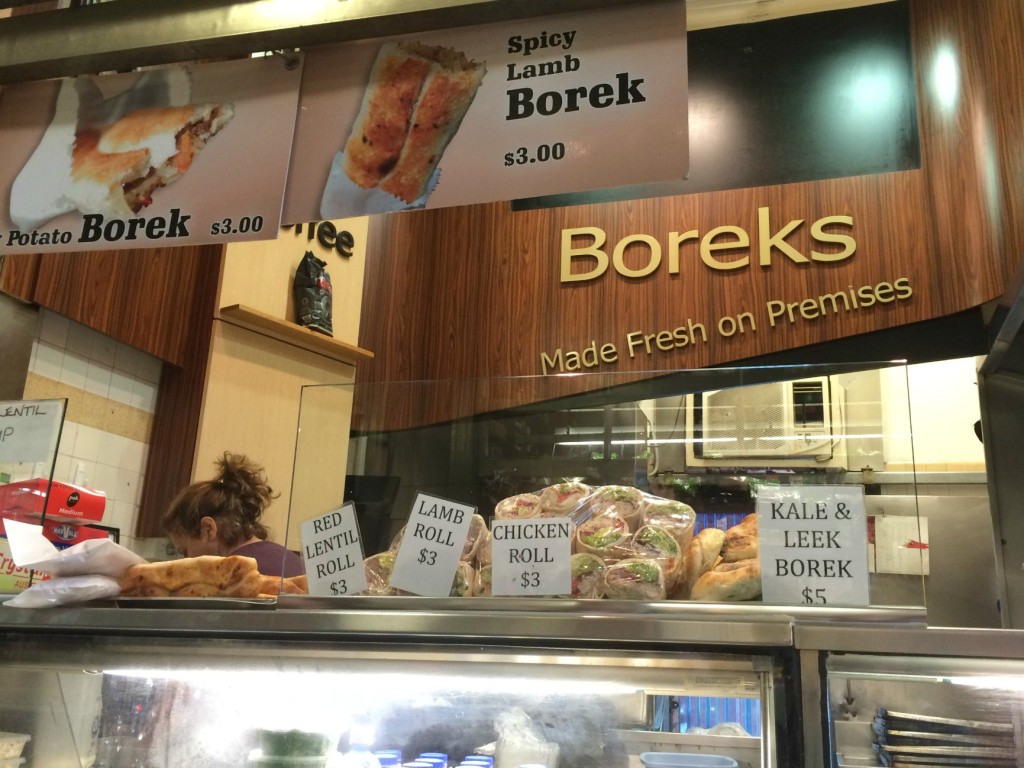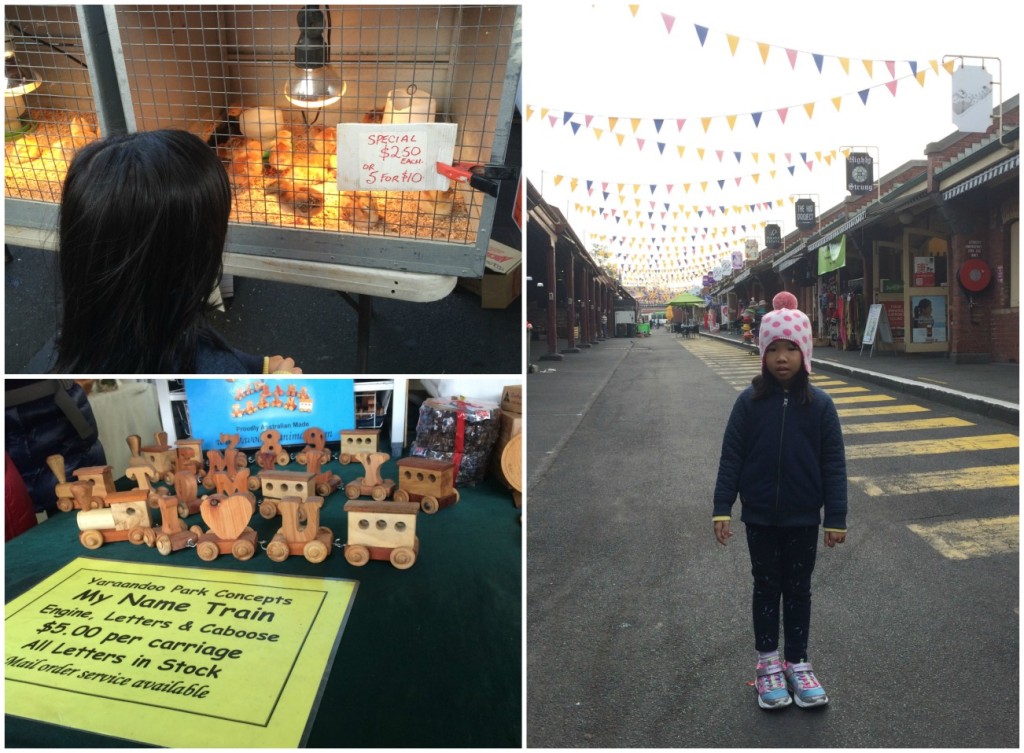 And I hate to admit it but boy are they right. What I remembered to be a bustling market resembled a dead town on a Friday afternoon especially at the retail section where there was hardly any people and the stalls were pretty boring with some even starting to wrap up for the day at 4pm (they are usually open till 5pm on Fridays).
The fresh produce section was more lively and even though I didn't buy any food to cook back at the apartment, we bought strawberries and cherry tomatoes for just $2 each!
We didn't managed to hunt down the oysters but we did find the famous doughnut van and caved in to our sweet tooth desires with these piping hot doughnuts with jam filings and sugar coating! Super comforting to sink our teeth into them on a cold winter day!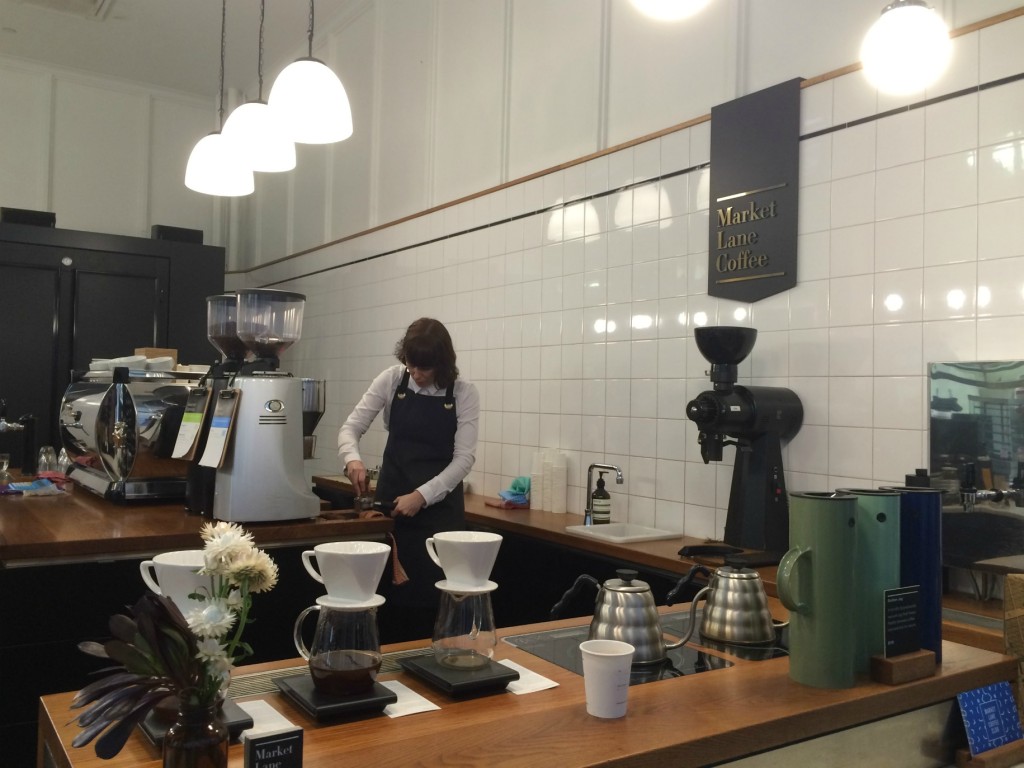 I stumbled upon Market Lane Coffee and boy do they have great coffee!
We also spotted a van selling mussels and ordered the grilled mussels with garlic, parsley and breadcrumbs. Sophie was quite game when I asked if she'll like to try it. How did she enjoy it? She gave it the thumbs up for her first taste of crustacean goodness.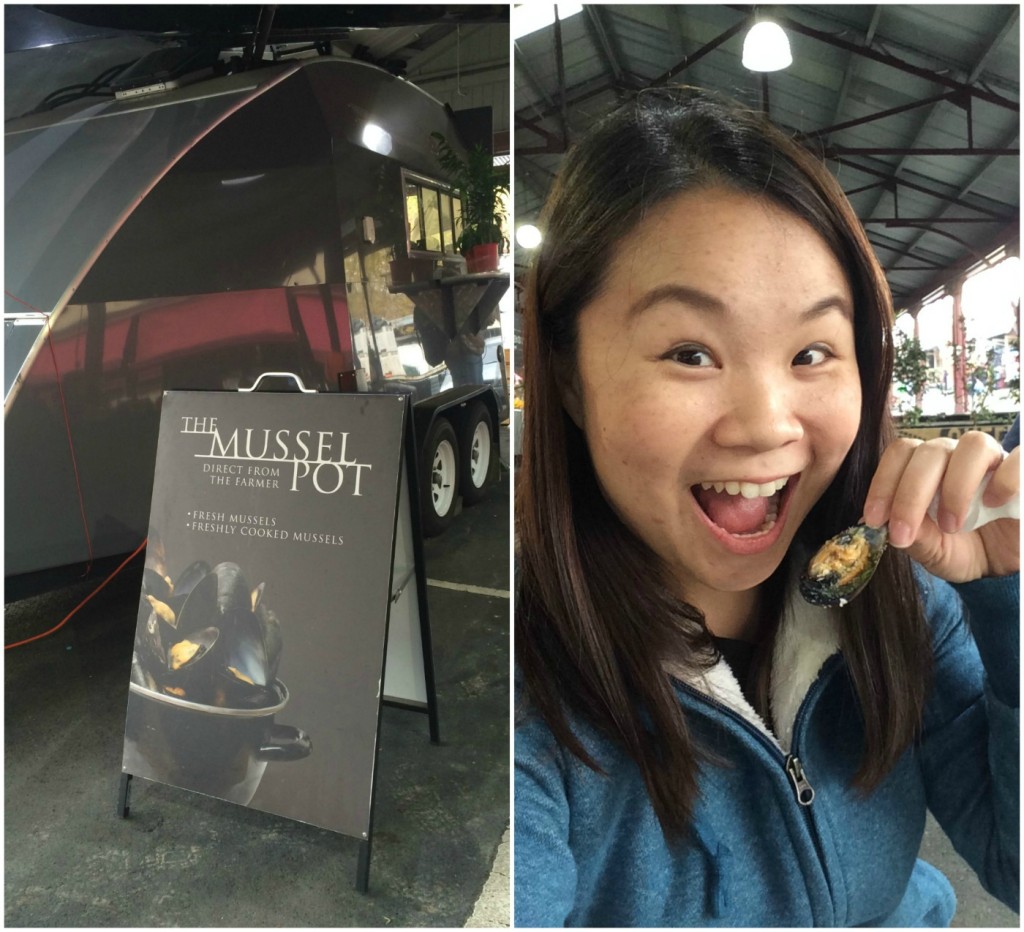 By 4.30pm, the stores started to pack up and we called it a day at the market too before heading for our lovely dinner at the Rare Steakhouse to celebrate our anniversary!
Wedding Anniversary Dinner at Rare Steakhouse Uptown
For the special occasion, we chose to dine at Rare Steakhouse Uptown after reading glowing reviews about them online and they certainly didn't disappoint. We don't usually order wine but hey why hold back when we've made it to such a milestone 🙂
I ordered a Angus Beef Porterhouse and Alexis had the Eye Fillet and they were cooked to perfection, still tender and juicy. The starters were pretty good and mash potato that accompanied our steak was so so good ! But most of all the service was fantastic where the waitress patiently explained the menu and was all smiles each time she came around to check if we needed anything.
Although we don't notice any kids around, they were accommodating to have a young kid around 🙂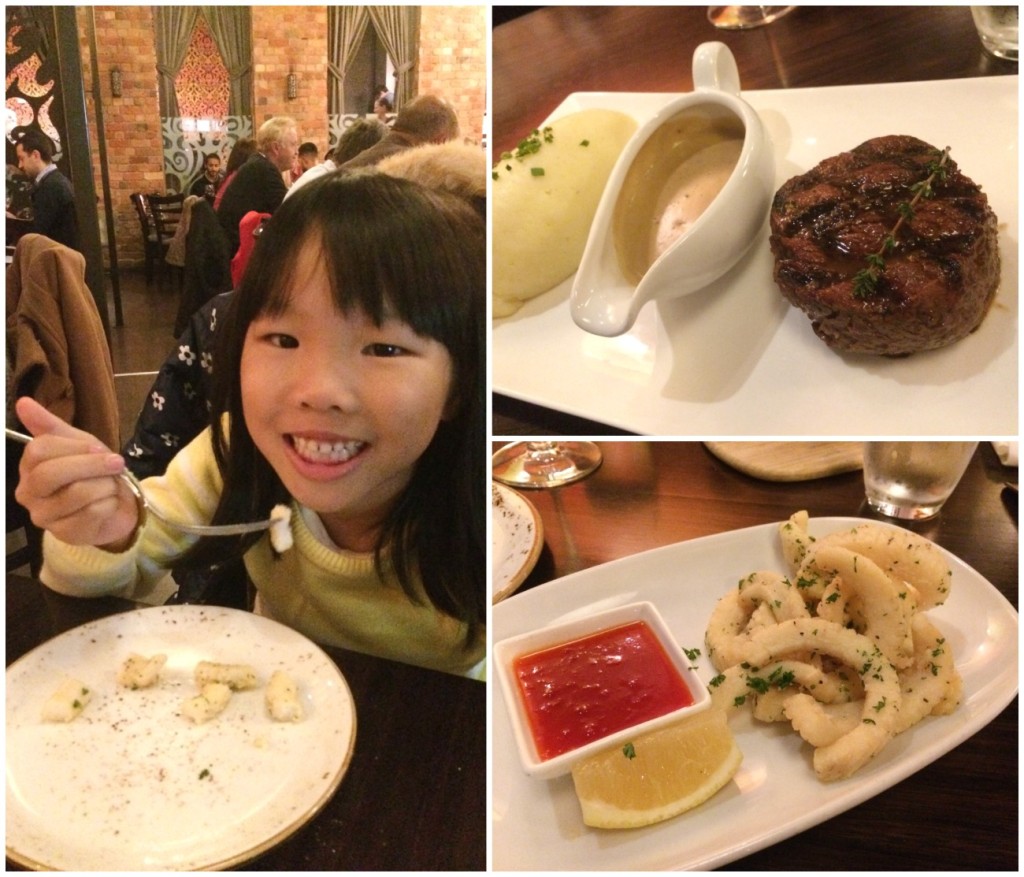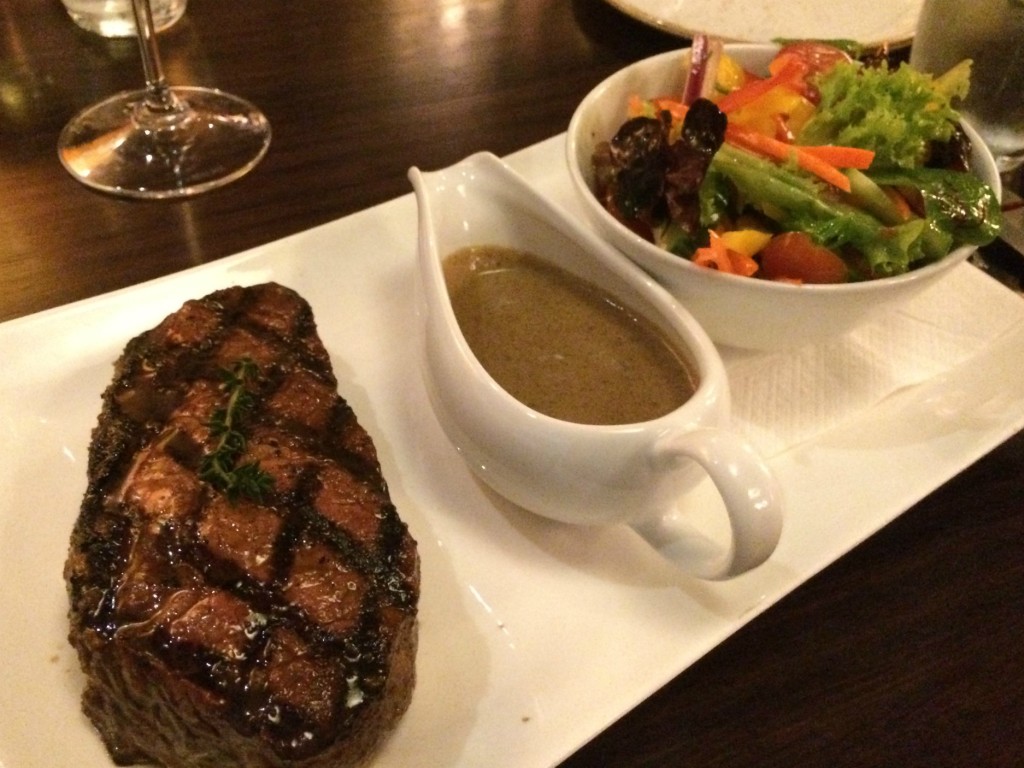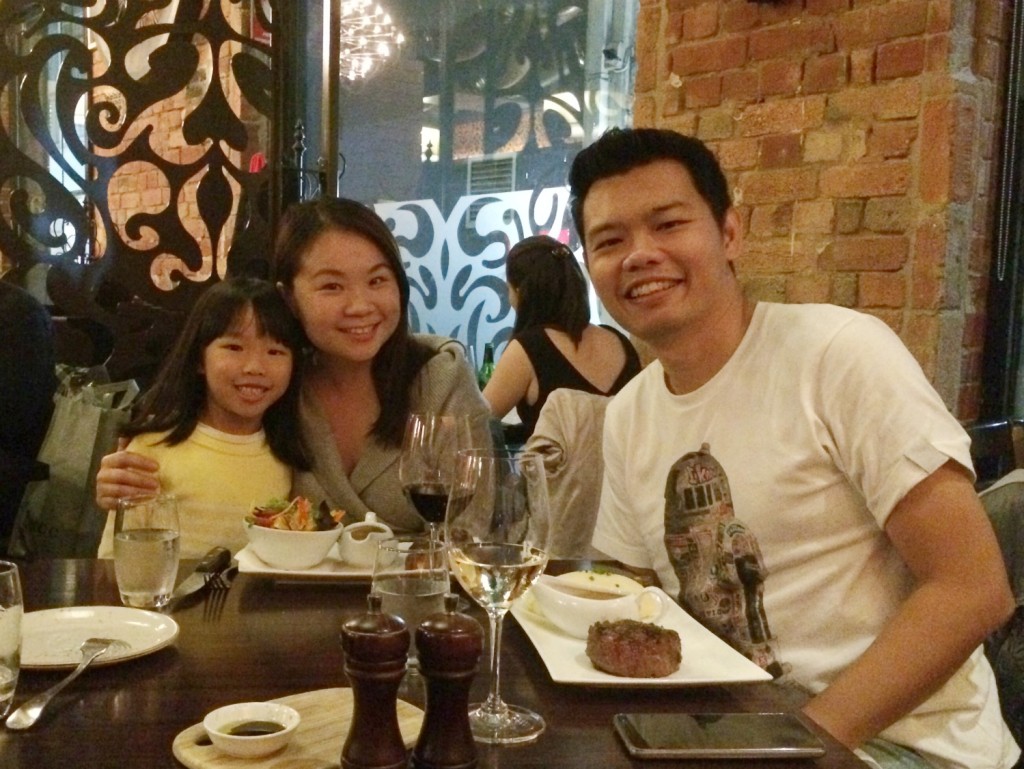 Alexis is usually not a steak guy at all, so I do feel special when he takes me to a place where he thinks I'll like. And I'll like to think that I open up possibilities for him by getting him to step out of his comfort zone. Guess that's how we complement each other over these years.
Rare Steakhouse Uptown
Address: 6/61 Little Collins St, Melbourne VIC 3000, Australia
We spent a total of 9 days in Melbourne where we did a free and easy trip and I'll be sharing more about the places we visited soon 🙂
Hit the links below for the rest of our Melbourne trip
Day 2- On board the Puffing Billy steam train
Day 3- Melbourne Street Art and Laneways
Enjoyed reading this post? Do like my Facebook page to get travelling updates and family friendly itineraries. You can also follow me on Twitter (@Susankoh) or Instagram (@ajugglingmom) for more travel adventures and parenting posts.
Tagged: Australia, family vacation, wedding anniversary