It's the last week of October and very soon the school holidays will be upon us. While everyone around me is sharing about their travel plans to some place, some where, we decided that we are contented with one good holiday and be more prudent with our finances.
After all, we went to Melbourne in June and it was extra meaningful to us because we celebrated our 10th wedding anniversary there, back to where we went on our honeymoon. Instead of envying my friend's travel escapades, I'll channel my energy to document the rest of our Melbourne trip and keep the memories alive.
On the 4th day, we had brunch with dear friends of ours who are now living in Melbourne. This family has been so inspiring in many ways and conversations with them, about their decision to uproot and shift to Melbourne for a new start up and quality of life made me ponder about the kind of life that I want to lead and what I want to do to achieve a more wholesome life after seeing what a full life they have. Don't you just love takeaways like that to keep you in check?
Since it was the weekends, Sunday to be precise, a visit to the weekend market of St Kilda is in order for some shopping and a visit to Luna Park!
We weren't expecting rain in winter so it was quite a damper to see lesser stalls open. I should make a mental note of it and return in Spring instead, but that didn't stop us from having a good time.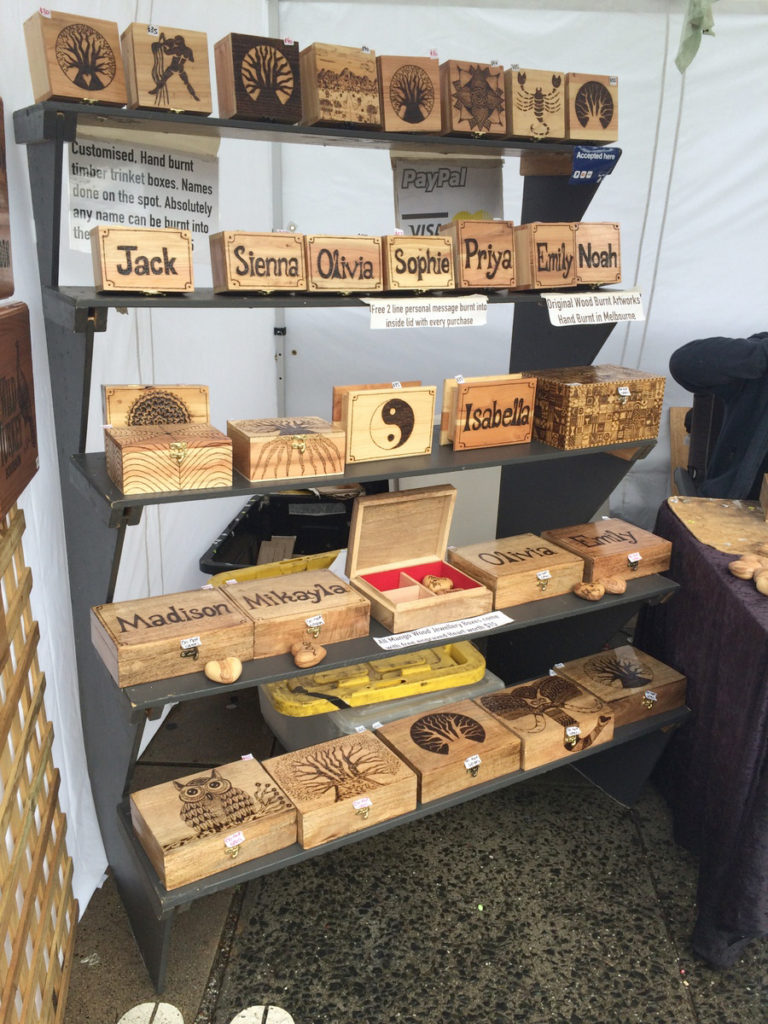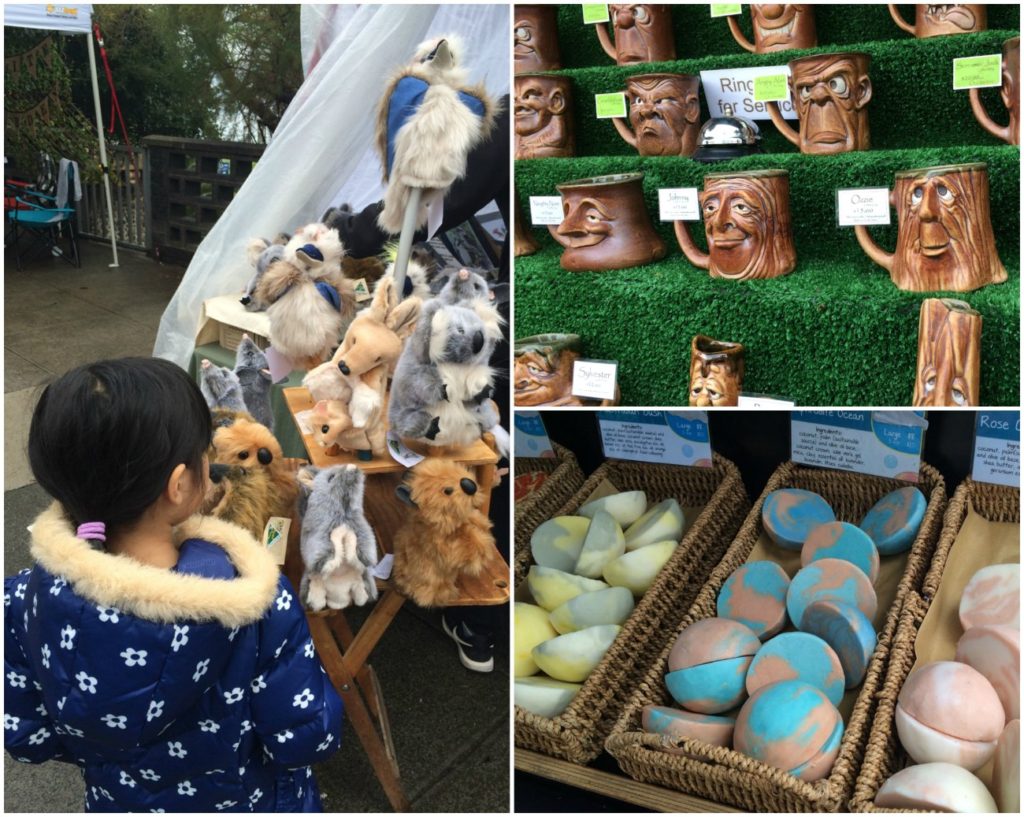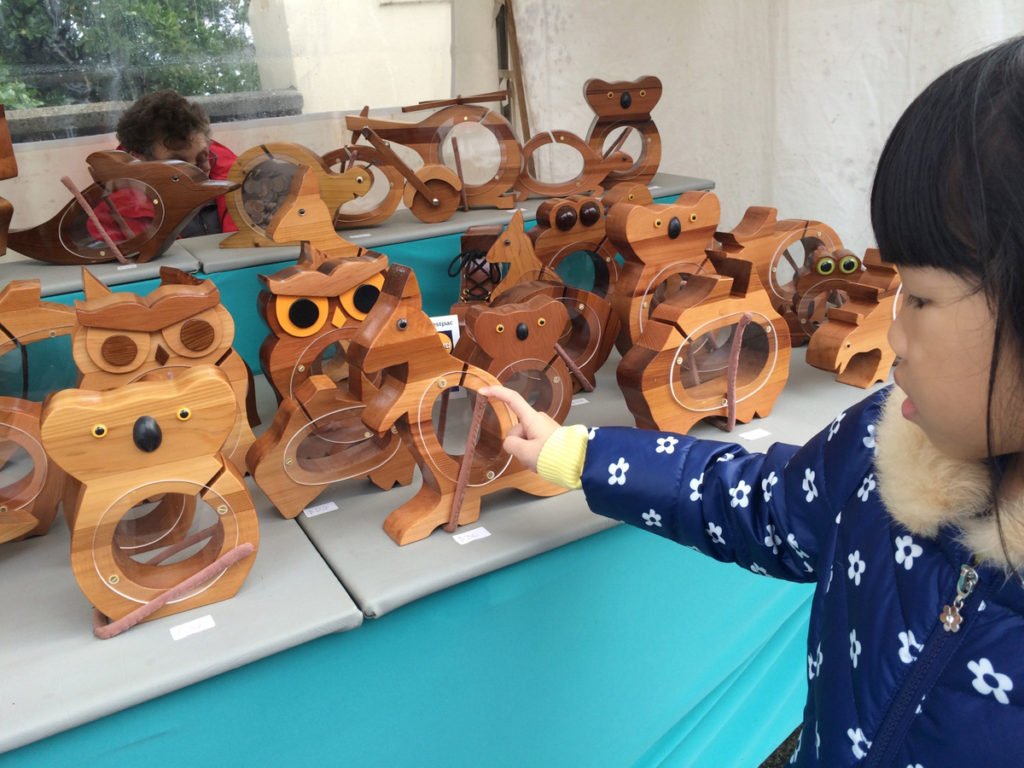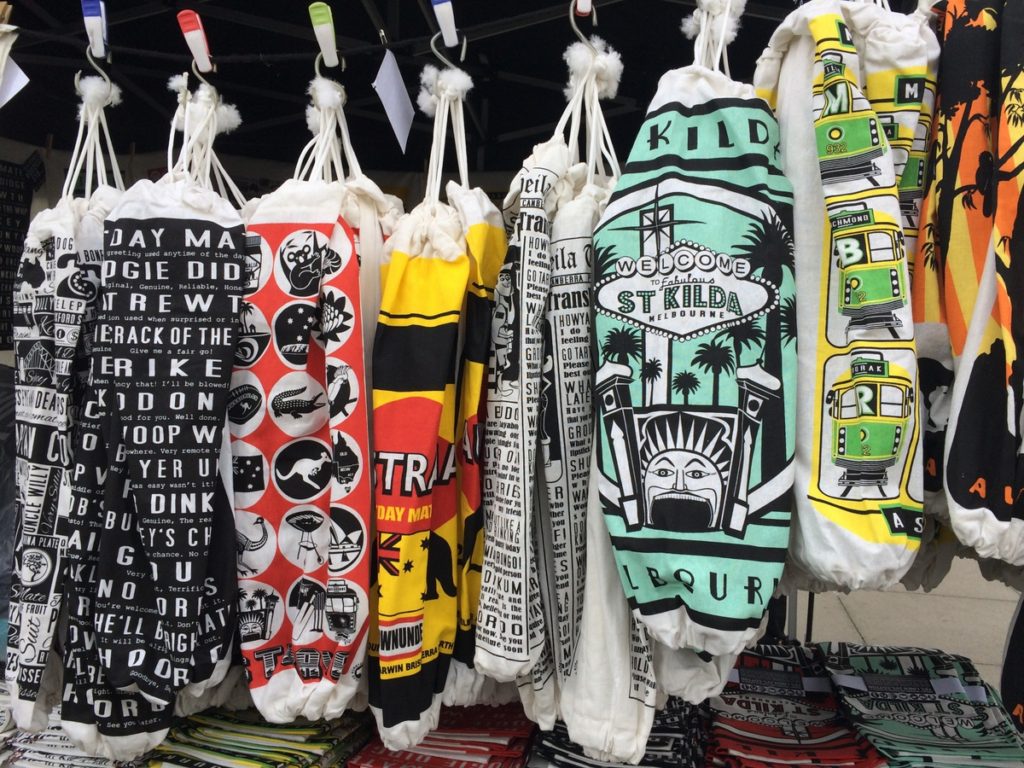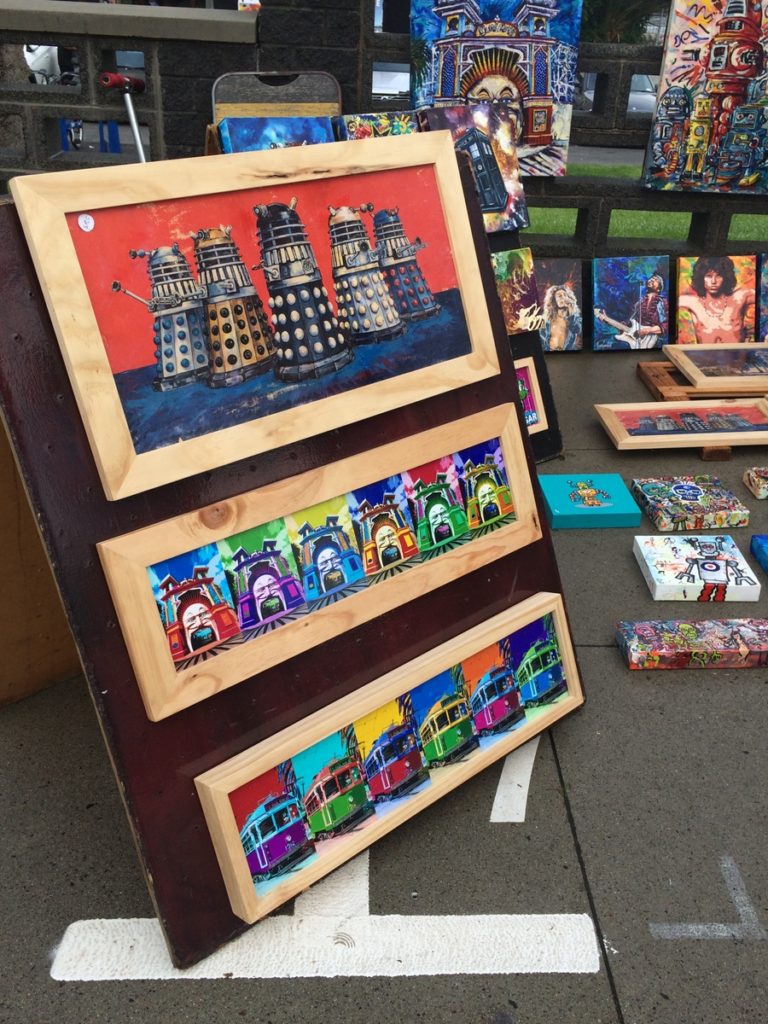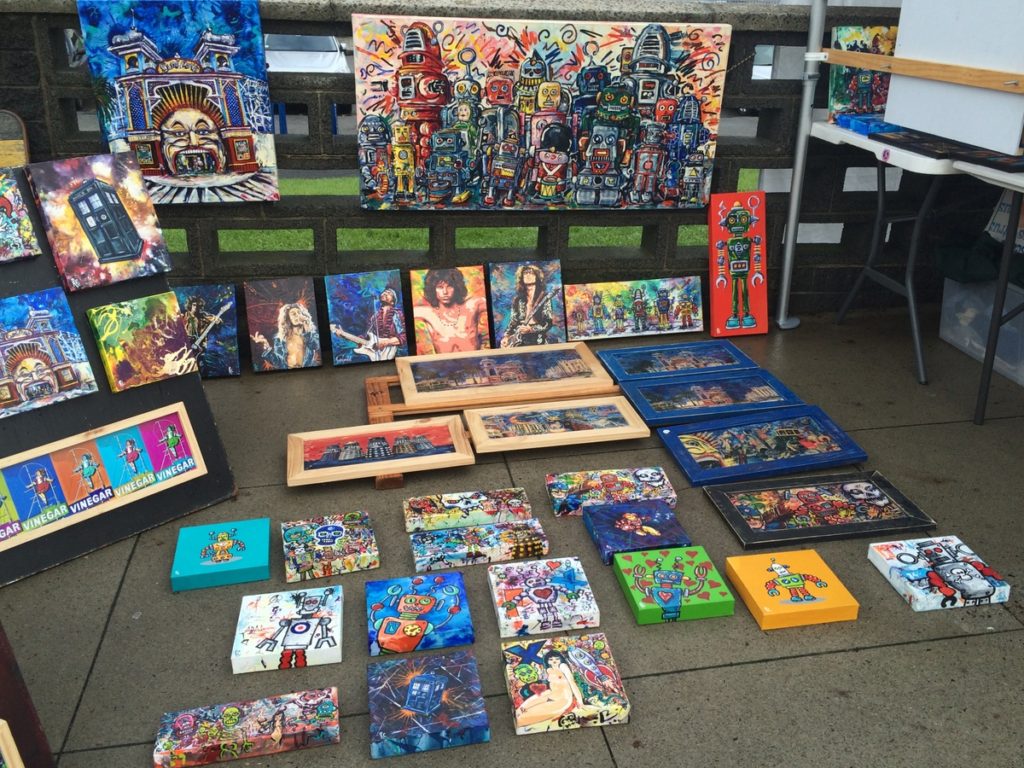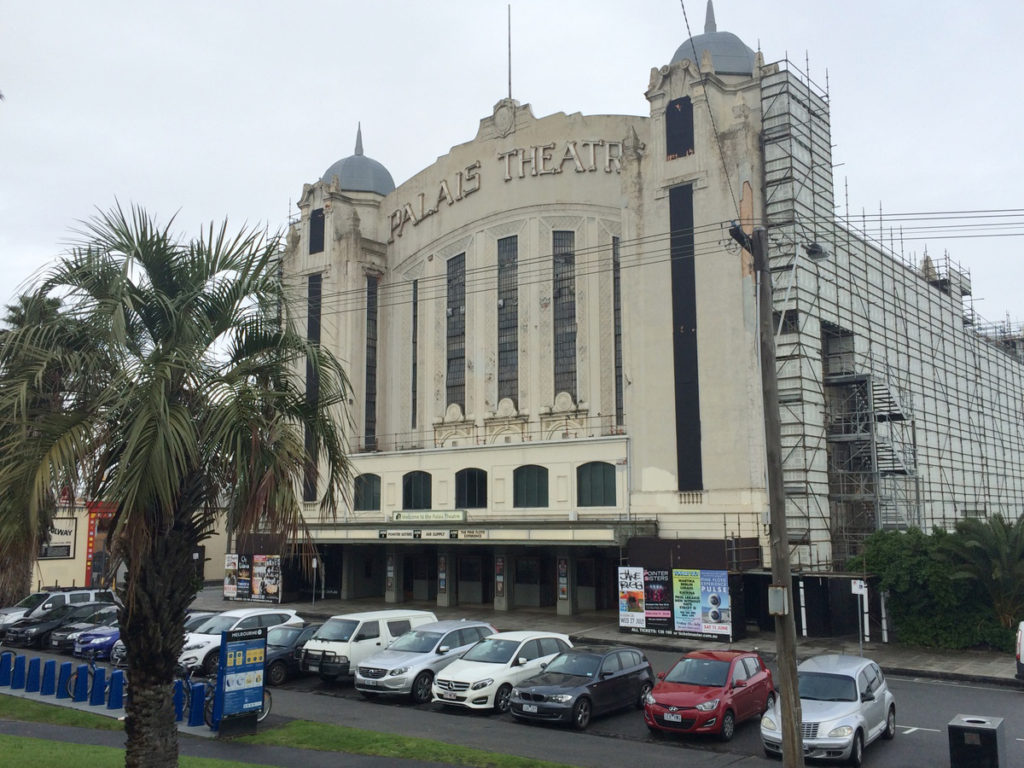 One thing I enjoy seeing is all the beautiful hand craft items that are sold at the weekend market and the diversity from stall to stall. There's soap to painting, accessories to knitted sweaters, wooden treasure boxes and plenty of other nick knacks.
When I announced that I was done with the weekend market after getting souvenir for friends, Alexis and Sophie were overjoyed because …
..
.
.
LUNA PARK, here we come!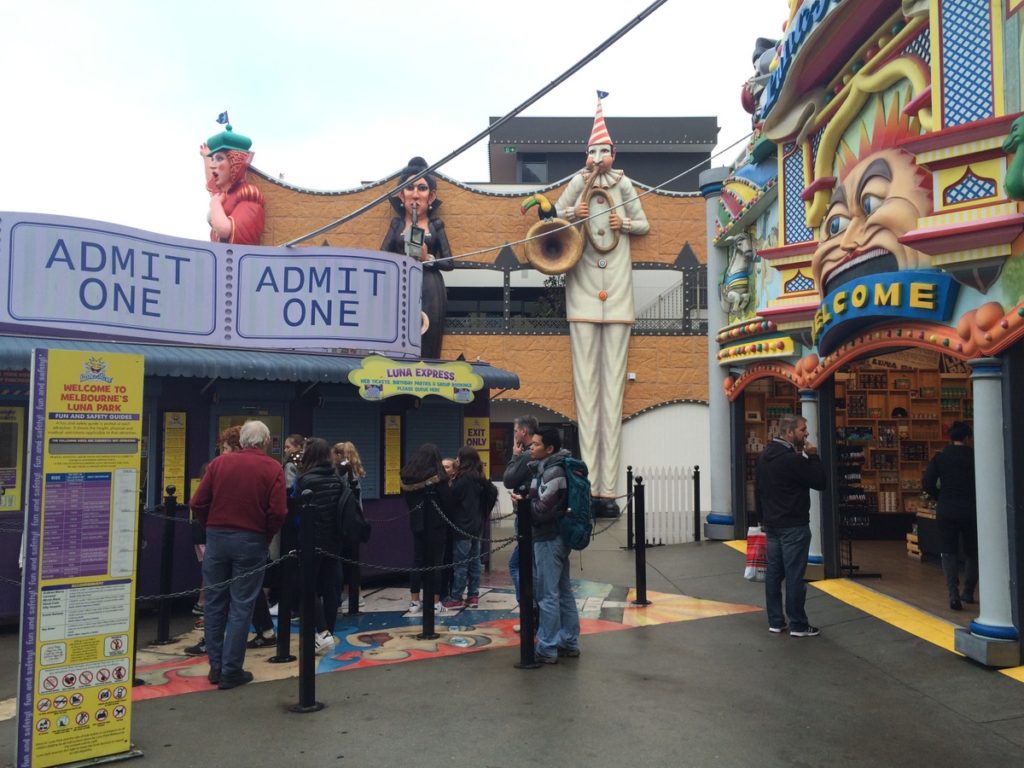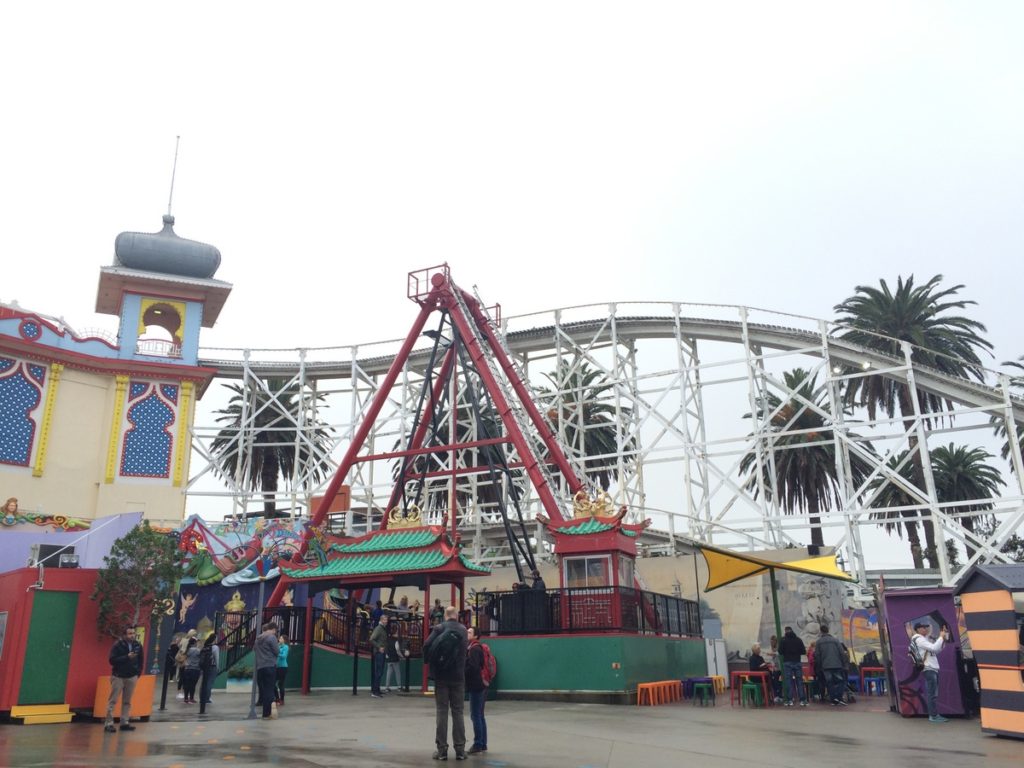 If you're in Melbourne with the family, then you got to come to Luna Park, which is just at St Kilda. After all it is Melbourne's most well-known amusement park that goes way more than 100 years and has been delighting generation of families.
Alexis was looking forward to take the Scenic Railway roller coaster, which has the title of being the oldest operating wooden roller coaster in the world and the only one of its kind with a standing brakeman in control aboard its moving carriages. But he was left disappointed as the ride was closed due to safety issues after the rain. The last I heard, the ride is currently closed as it's still under maintenance.
Alexis got his adrenaline fix when he spotted the Power Surge, that twists and turns and spins.. I can't even go on without getting a little dizzy…anyway I was contented to just go on milder kiddy rides with Sophie.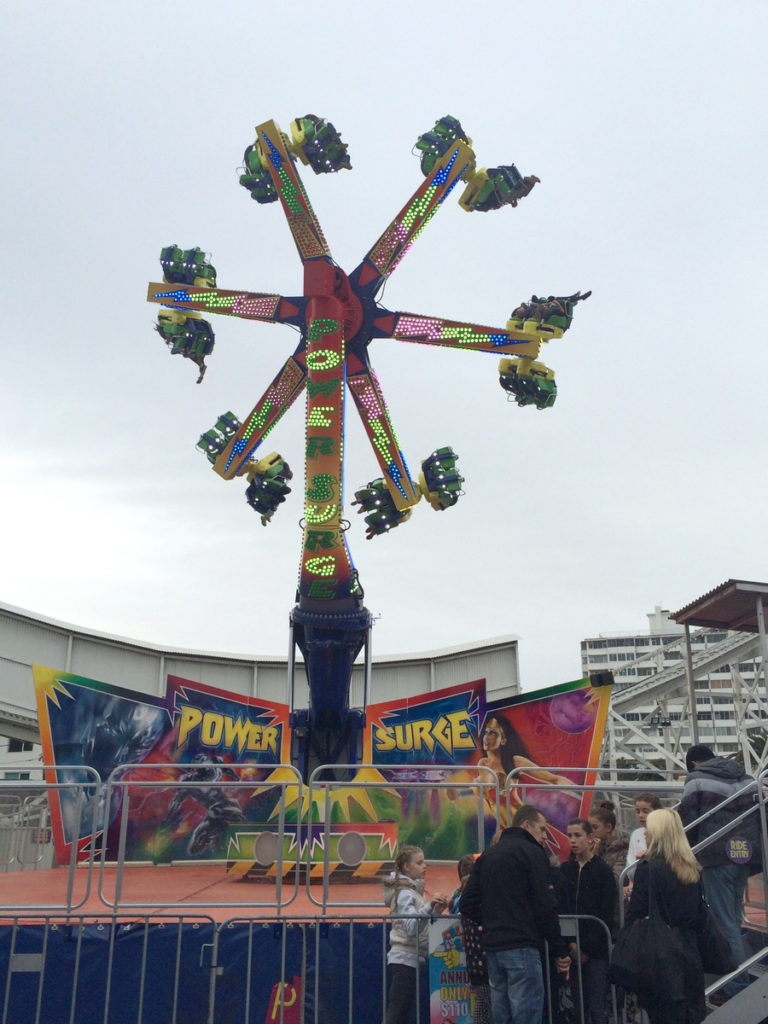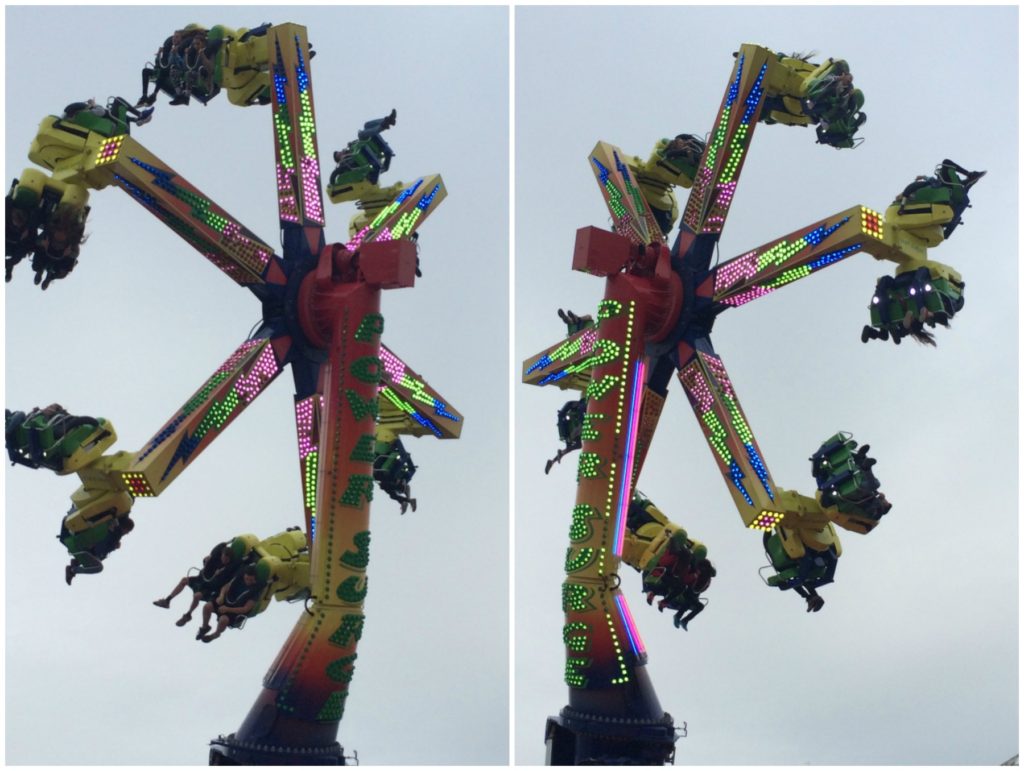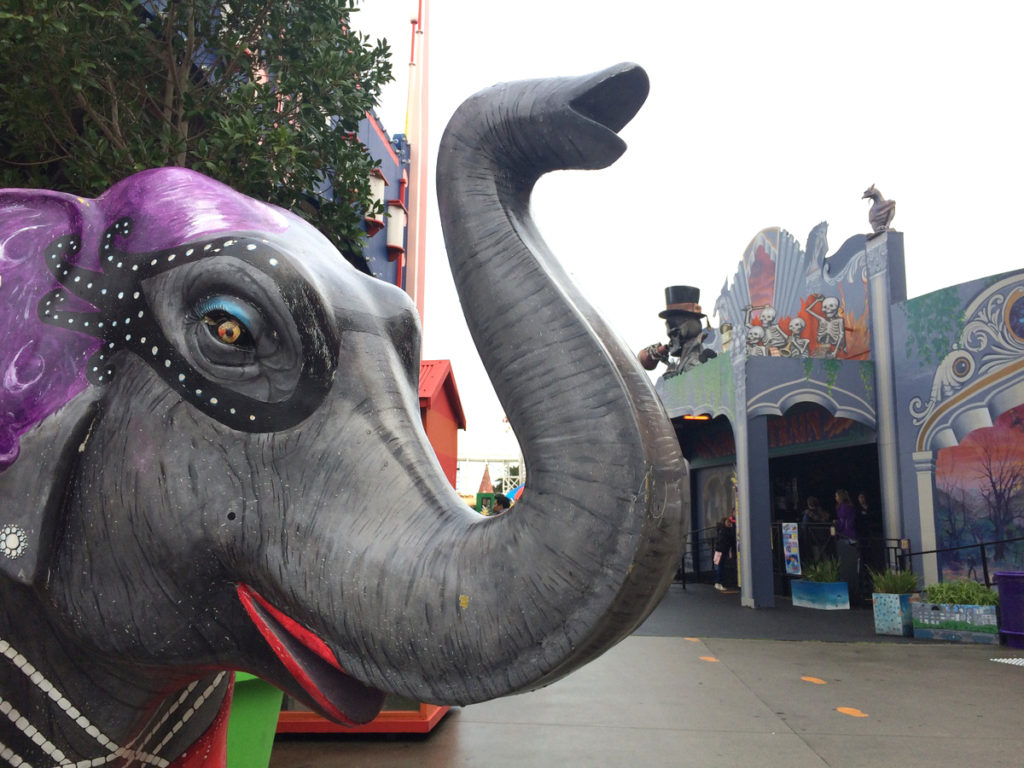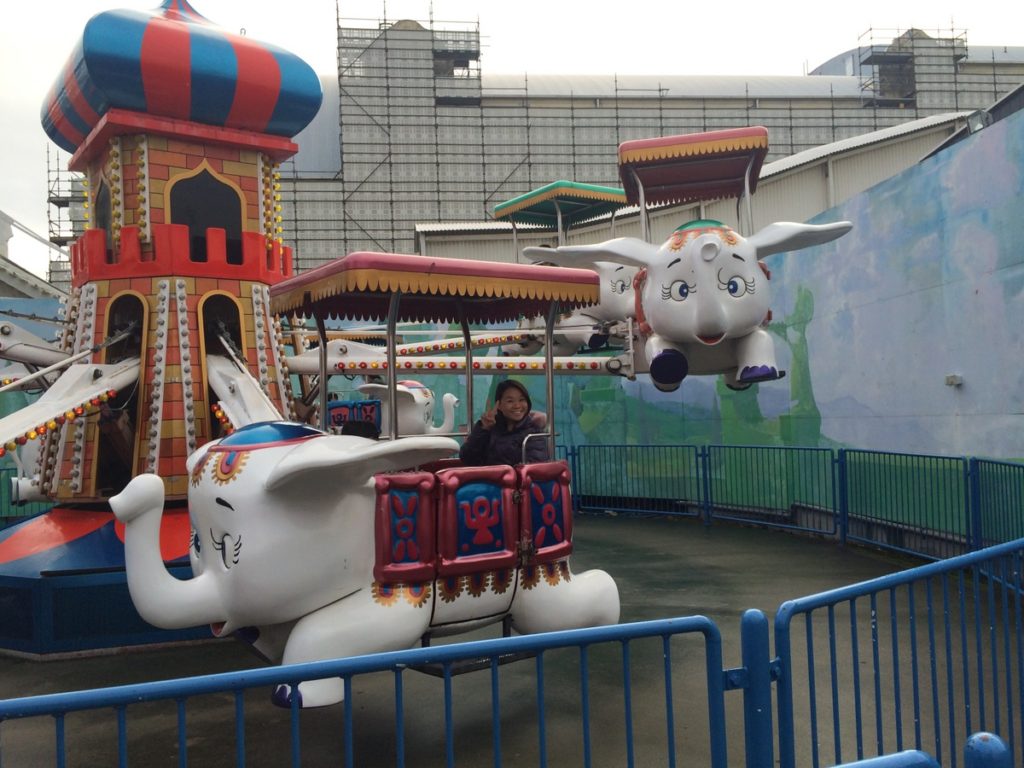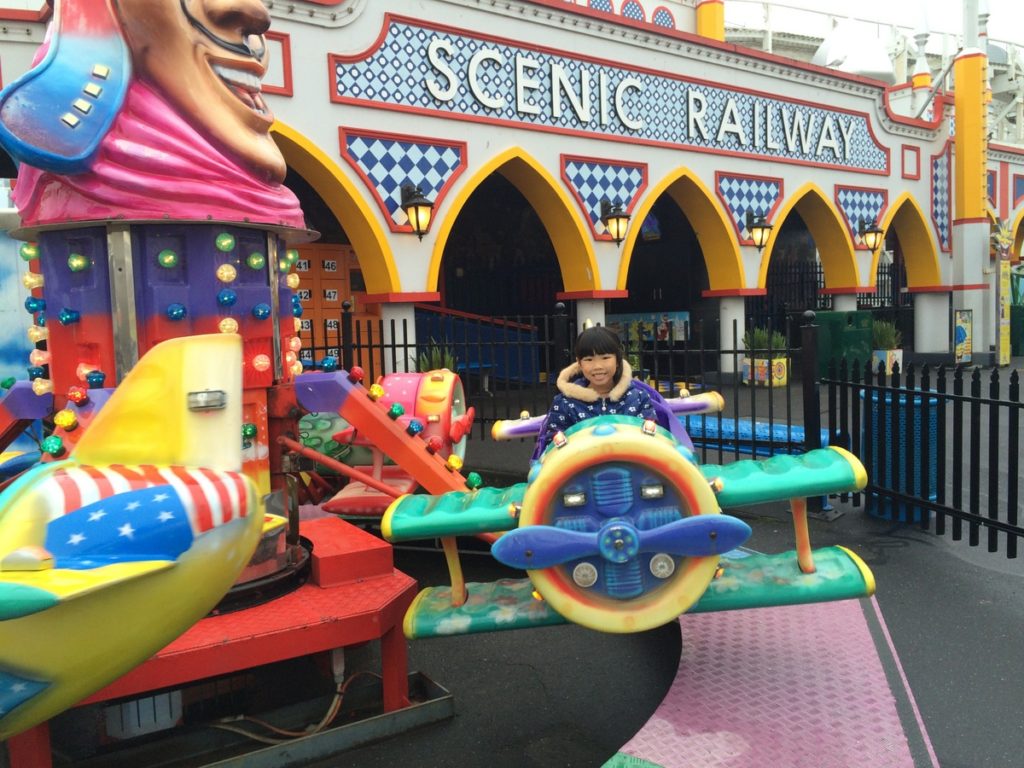 Though the theme park is not very big, there is a good variety of rides for adults and kids. We enjoyed the bumper car and went on it multiple times which is always great fun. Sophie always insists on sititng with papa because she says that I have bad driving skills *boo hoo*
The Ferris Wheel was also another favourite of ours as we got a bird's eye view of the whole park and the bay area.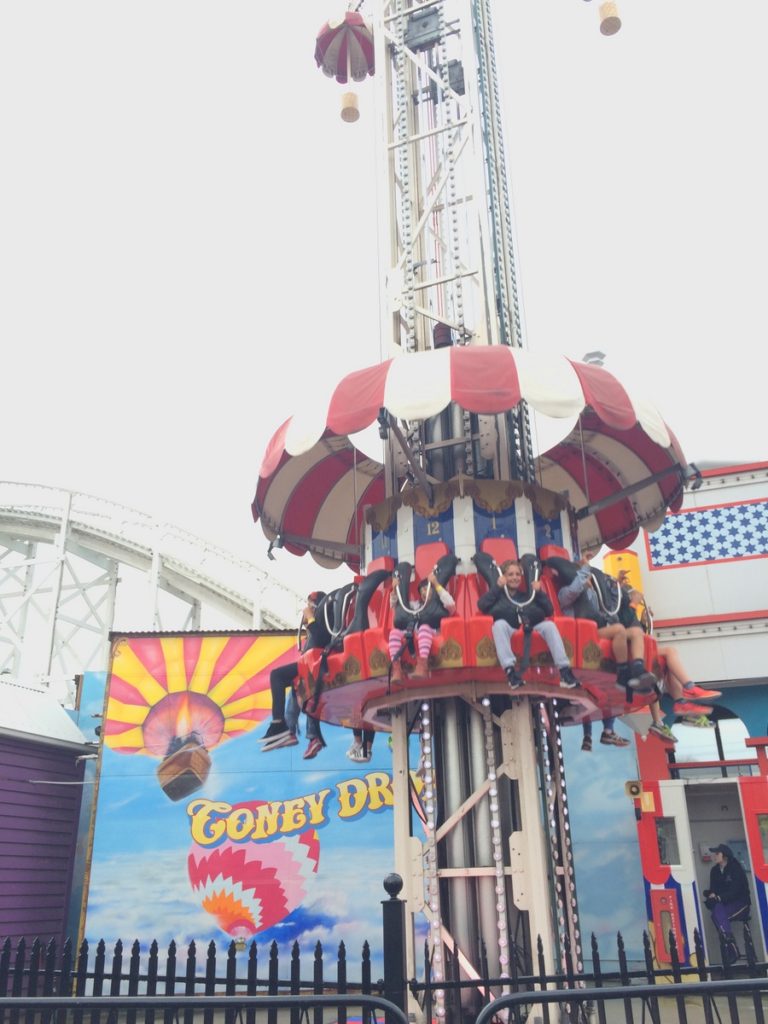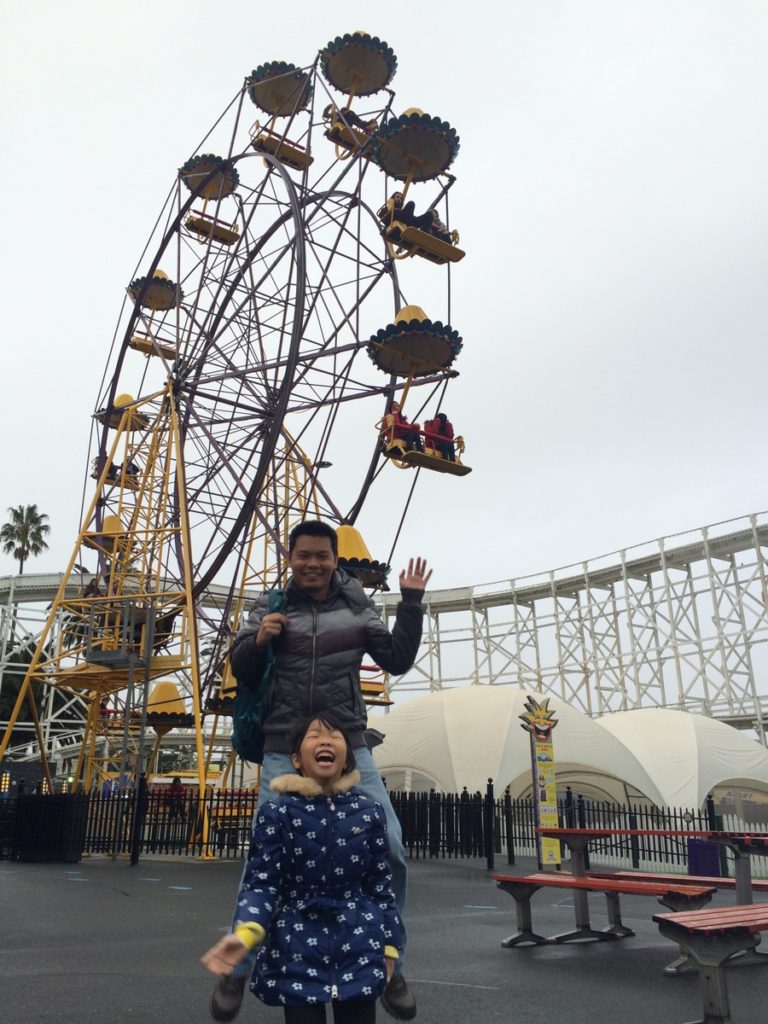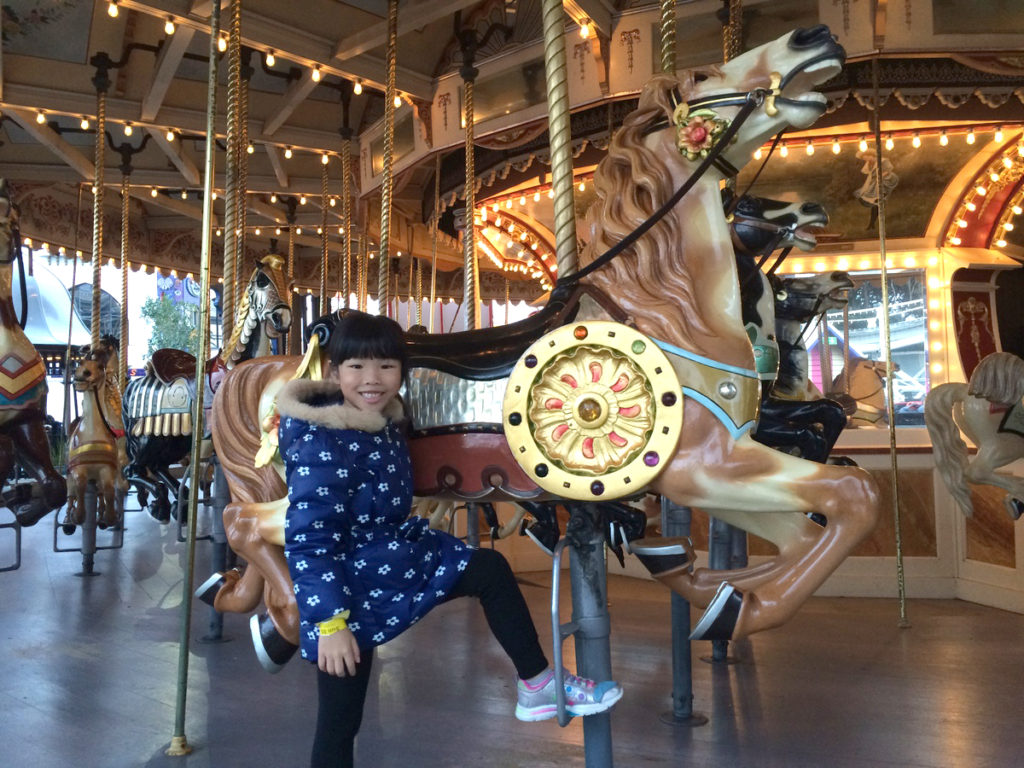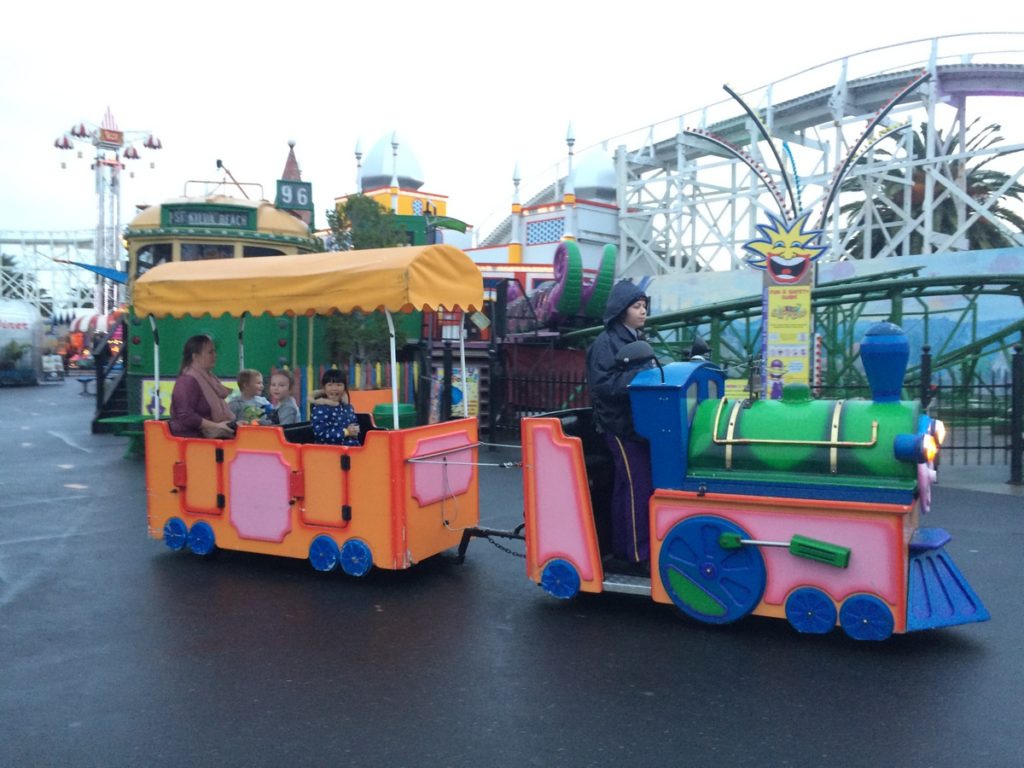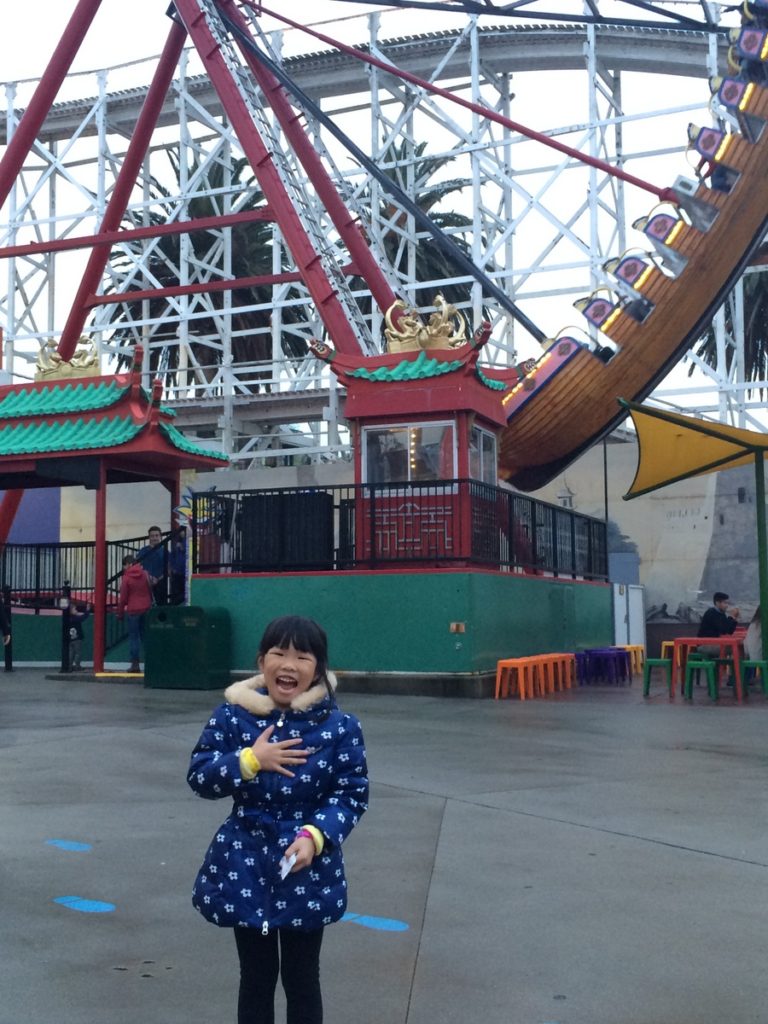 We spent 2.5 hours at Luna Park and that was enough for my little one as she played to her hearts' content. And really isn't this what a family vacation is all about, that she gets her share of fun and it's not about her tagging along where ever we go.
I was surprised that she wanted to go on the viking ship as she said, and these were her words, "It doesn't look so scary, why are they screaming?" Turned out, she had a rude shock when the viking ship went higher and higher and was a lot scarier than she anticipated. Thankfully, she recovered from the nasty scare and laughed it off when daddy asked her about her experience. But she added she's not going on it any time soon 😛
I am no fan of the viking ship and imagine I had to put on a brave front in front of Sophie when I saw her turned green and smiled like it was nothing… If only she knew how I was screaming my lungs inside and wanted to die.But isn't that what being a parent does to us, to make us stronger than we think we are.
After being in the city for 4 days, we headed to Yarra Valley the next day and onwards on a roadtrip to the Great Ocean Road.
More details about Luna Park
Address: 18 Lower Esplanade. St Kilda VIC 3182
Opening hours: Weekends, Victorian school holidays and public holidays (Except Christmas)
Ticketing details here.
Hit the links below for the rest of our Melbourne trip 🙂
Day 1- Queen Victoria Market and Wedding Anniversary Dinner at Rare Steakhouse Uptown
Day 2- On board the Puffing Billy steam train
Day 3- Melbourne Street Art and Laneways
I'll be sharing more about the rest of our free and easy itinerary on the blog soon.
Enjoyed reading this Post? Do like my Facebook page to get travelling updates. You can also follow me on Twitter (@Susankoh) or Instagram (@ajugglingmom) for more travel and parenting posts.
Tagged: Australia, family friendly activities, family vacation, Luna Park, Melbourne with family, St Kilda, travel, weekends