2016 marks our tenth wedding anniversary.
That sounds like a milestone to celebrate but between Alexis and I, we've grown to be a very practical couple where gifts and presents don't matter all that much (though my disclaimer is it never hurts to be surprised).
Over the years we've been together, and that's 15 years, including the years of courtship, I've come to realise that gifts are not Alexis's love language and it's a painful affair for him to wreak his brains on finding the perfect gift. Now, I'll like to think I'm very easy to please but I'm sure he has his side of  story to tell.
And because I'm hardly the competitive sort, I have to admit that he's sprung a few surprises on me over the years and they are some of my best memories to date. One of which was when he filled my entire room with helium balloons and made me find my present.
It's very out of character for Alexis to make a big fuss out of birthdays and anniversaries so when he does, he always outdo himself each and every time, which makes it hard for me to beat. Not that I mind losing, seriously.
Back to Melbourne after 10 years
Anyway for our tenth wedding anniversary, I had this grand plan of revisiting Melbourne, the place where we went on our honeymoon as a newly wedded couple all bubbling with love and excitement of building our future together. Besides going away on holidays is a much better way to build memories than just stuffs don't you agree?
The plan almost didn't materialise as the mister was away climbing the Great Wall of China and he wasn't keen to travel so soon after his trip. But after some convincing, he got sold and so we booked our tickets!
We were even secretly plotting not to take Sophie along on this trip until she pulled the emotional blackmail card and gave us the, "But don't you love me mummy! Why don't you take me along."
Needless to say she had Daddy changing his mind about making this our long awaited couple only vacation and its back to making it a free and easy family friendly vacation for our family of 3, where I had to incorporate places like Puffing Billy, the zoo and museum into our 9 days free and easy itinerary. Not that I really mind because she completes our family and it's always fun doing new things as a family.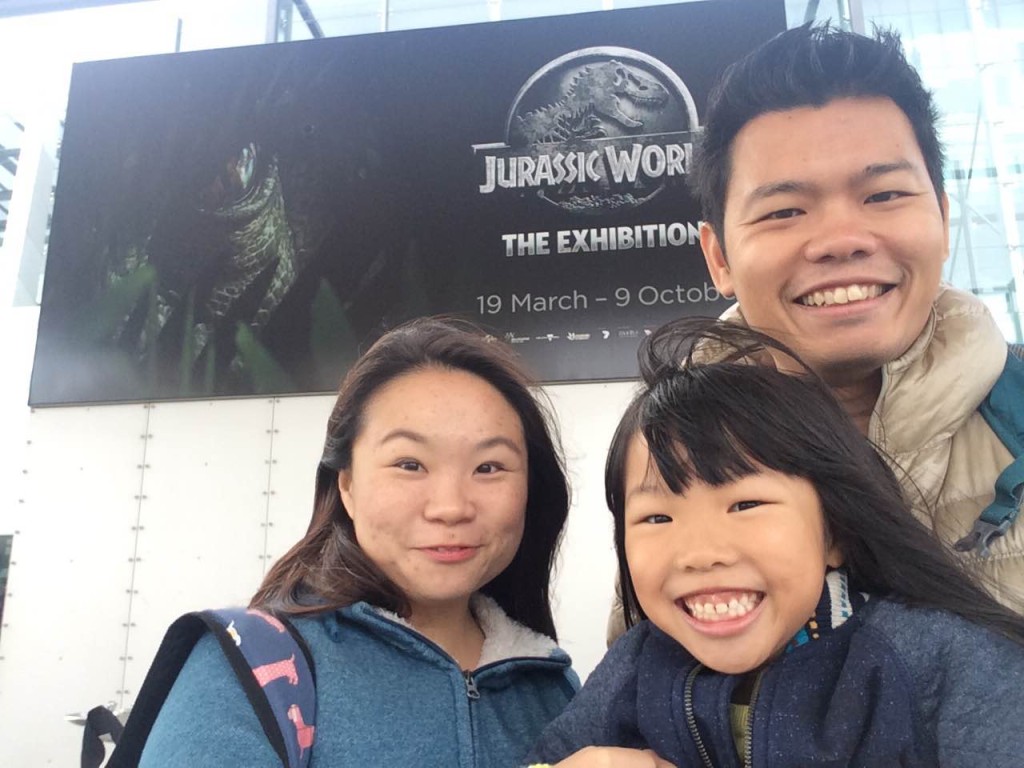 Drama before the flight
But just before we flew, I had a panic attack when I realised I left my camera at home!
It's every blogger's nightmare and I even thought Alexis was joking when he said he didn't pack it along when he packed in all the batteries and cable. It was a case of everyone assuming someone will bring it and I was really mad at him and myself especially since my mobile phone is from the stone age with problems syncing to iCloud ever so often.
it took me a whole 5 minutes to calm down, collect my thoughts and decide that I will not let this ruin the start of our trip and apologised for my overreaction. So I'm not going to have spectacular photos from this trip but I can live with that because I know that we are going to have great memories on the trip.
And we certainly did.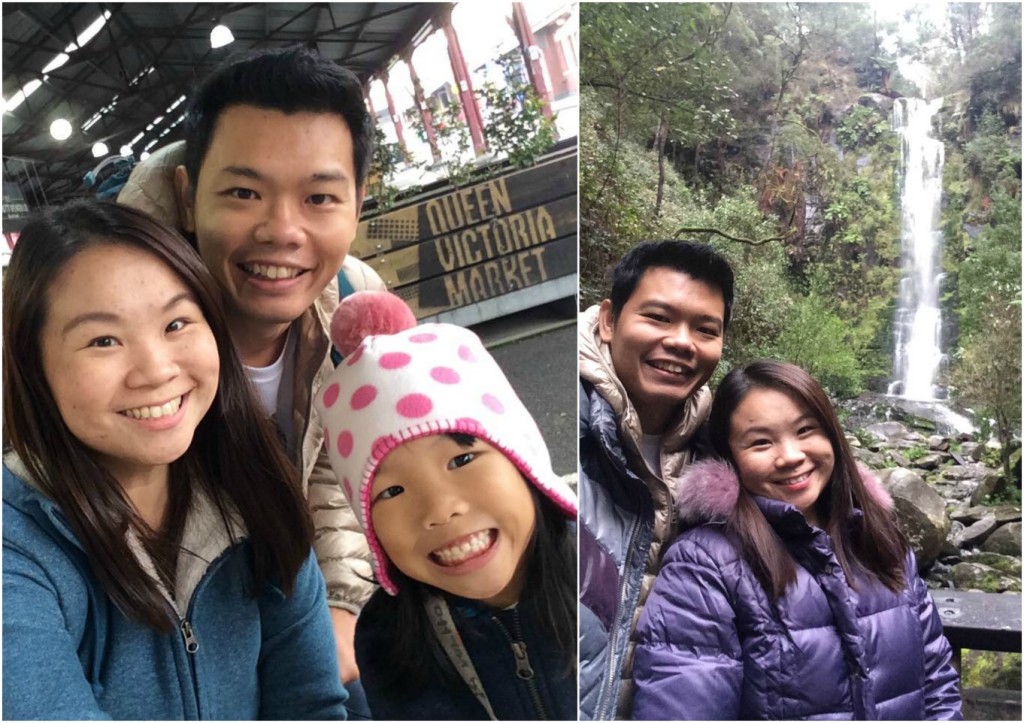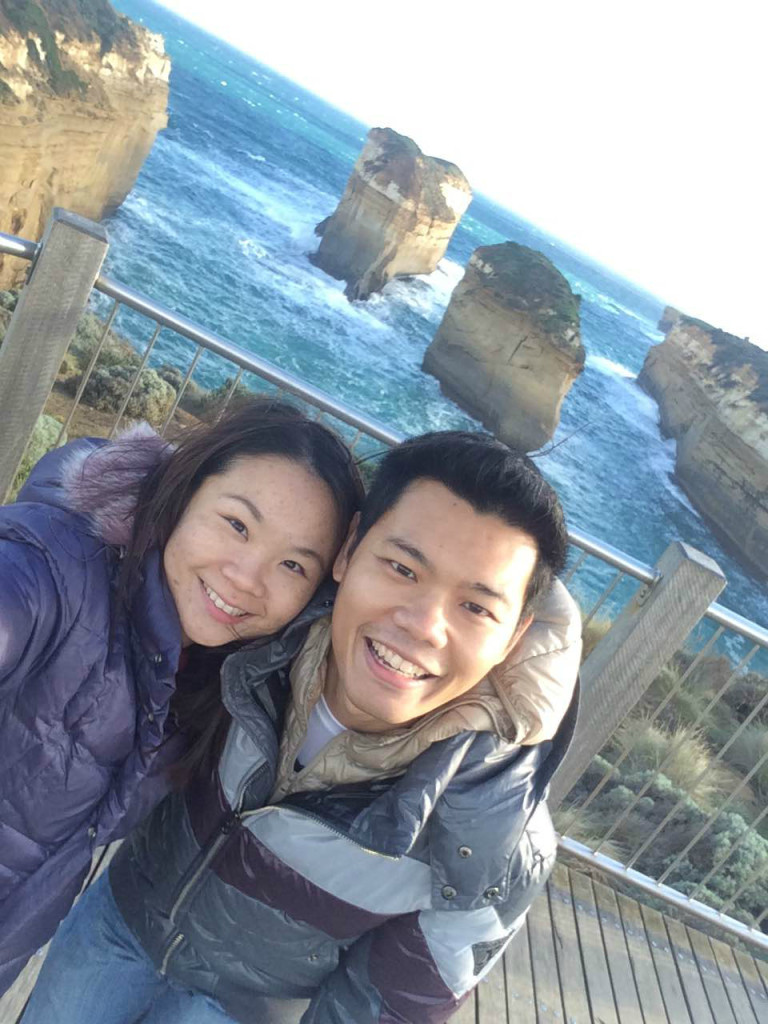 Among us, we all have our different highlights of the trip.
For Sophie, it's the thrilling tube slide at Enchanted Adventure Garden. For Alexis, it's helping Sophie conqueror her fears on the tree surfing course which we had to cut short because of the rain. And for me, the view of the Great Ocean Road beats everything hands down as the most memorable part of the trip for me.
Actually, I have to correct myself  For Sophie, the highlight of the trip was spending 9 full days and night with mummy and daddy and she gave us a big big hug after that. How precious that our undivided attention made all the difference to Sophie and to hear that our and presence  was the highlight of this whole trip for her is just so heartwarming.
We had so many good memories on this trip and I want to record down the places we visited and things we did on the blog before I forget.
We spent a total of 9 days in Melbourne where we did a free and easy trip and I'll be sharing more about the places we visited soon 🙂
Hit the links below for the rest of our Melbourne trip
Day 1- Queen Victoria Market and Anniversary Dinner at Rare Steakhouse Uptown
Day 2- On board the Puffing Billy steam train
Day 3- Melbourne Street Art and Laneways
Day 4- Weekend at St Kilda and Luna Park
I'll be sharing more about the rest of our free and easy itinerary on the blog soon.
Don't miss our Gold Coast adventures in Australia too. You can read more about where we went here.
Enjoyed reading this Post? Do like my Facebook page to get travelling updates. You can also follow me on Twitter (@Susankoh) or Instagram (@ajugglingmom) for more travel and parenting posts.
Tagged: Australia, family vacation, wedding anniversary