As a Christian, I've been asked why God doesn't heal everyone who prays and ask for healing. It's a tough question to tackle as healing and miracles are what a supreme God can do, but yet He sometimes chooses to withhold them.
And if I can be completely honest, it's a question that I've asked myself too.
What's the purpose of all this pain?
Having gone through multiple surgeries for fibroid issues since 2002, I was not prepared to hear yet another diagnosis from the gynaecologist for more fibroids that were developing some months back. And this time, he's suggested the ultimatum, which is to go for a hysterectomy, a surgery to remove the entire womb.
This was dropped on me like a bombshell as I just undergone surgery less than 3 months ago to remove the cysts along with my fallopian tubes as they got badly entwined with the cysts. Even though this was something that the doctor preempted me before the operation, there was still a sense of "loss" for someone who's struggled with fertility for years…
I recalled coming out of the clinic feeling defeated, crushed and devastated after I received the latest diagnosis.
I cried out to God, "What is the purpose of all this pain that you're making me go through again and again?"
On the way home, silent tears rolled down my cheeks as I prayed for extra grace and strength as I tried to make sense of yet another disappointment in 2018.
Seeing the purpose despite the pain
Though the doctor has made it quite clear that I should do the surgery without any further delay, I decided to adopt and monitor and see stance as I didn't want to rush into another operation within the same year.
I've committed my health and well-being to the Lord and there is an assurance that God is in control despite what I'm hearing from the doctors. In fact, right after my visit to the doctor, my cousin whom I've not spoken to for a long time contacted me as she has similar issues and wanted to get my gynae's contact.
The timing of it couldn't have been more divine and I recognised immediately that the purpose of it all was perhaps to share my journey of faith with others who were also going through the same thing.
Healing of another kind
Though I've decided to delay the surgery as much as I can, this was not acting out of blind faith where I'm clinging on to the promises of God and not doing anything about it.
In the months that followed, I've adopted a healthier lifestyle by focusing on exercising, a healthier diet, sleep and stress management.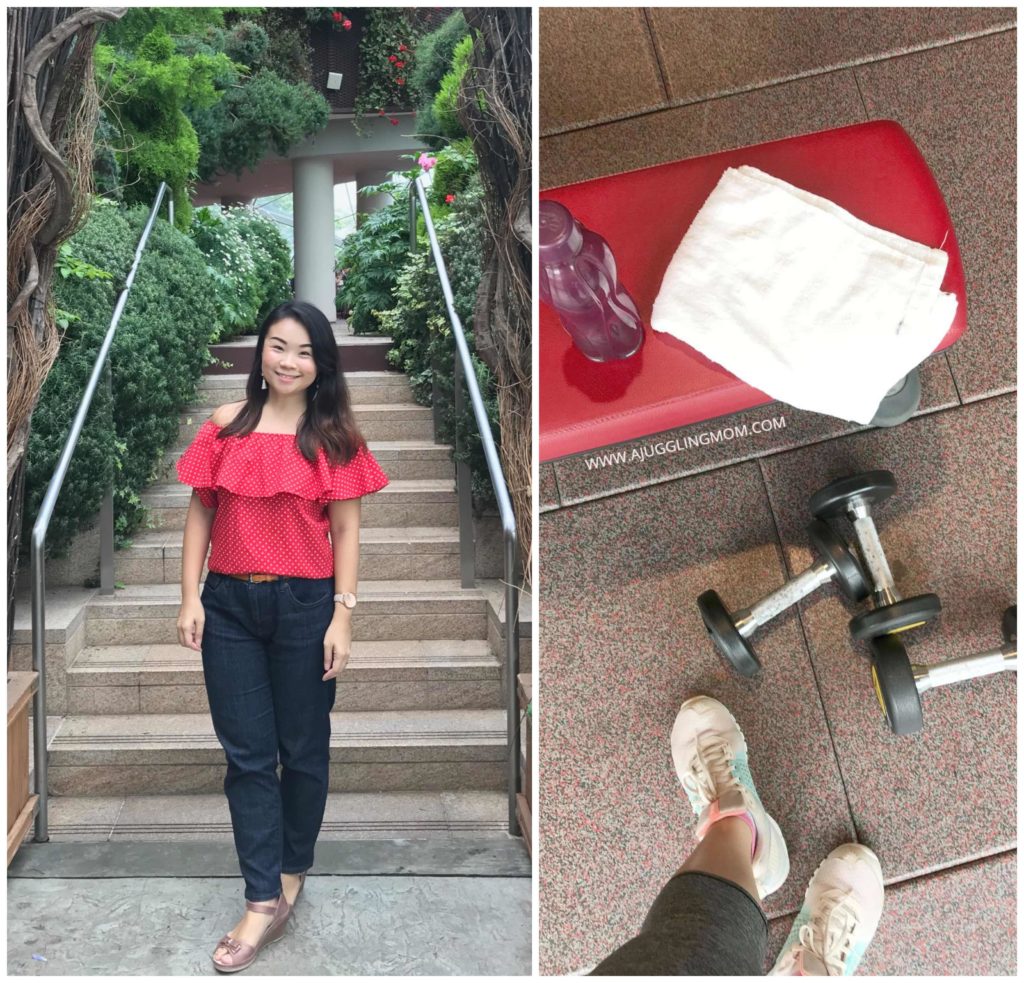 I can say that these positive changes have been making a difference physically, mentally and spiritually. Friends around me have commented that I look happier, slimmer and am glowing with better skin these days.
But it's not just the changes on the outside as there is a new lightness in my spirit as I'm no longer focusing on the pain, but reminding myself that this is a season where my faith muscles are developing and growing.
But it's going to take time and I've got to trust the process and the promise.
What has been encouraging me are these verses from Romans 5:3-5.
"And not only that, but we also glory in tribulations, knowing that tribulation produces perseverance;  and perseverance, character; and character, hope. Now hope does not disappoint, because the love of God has been poured out in our hearts by the Holy Spirit who was given to us."
Detours exist because construction is taking place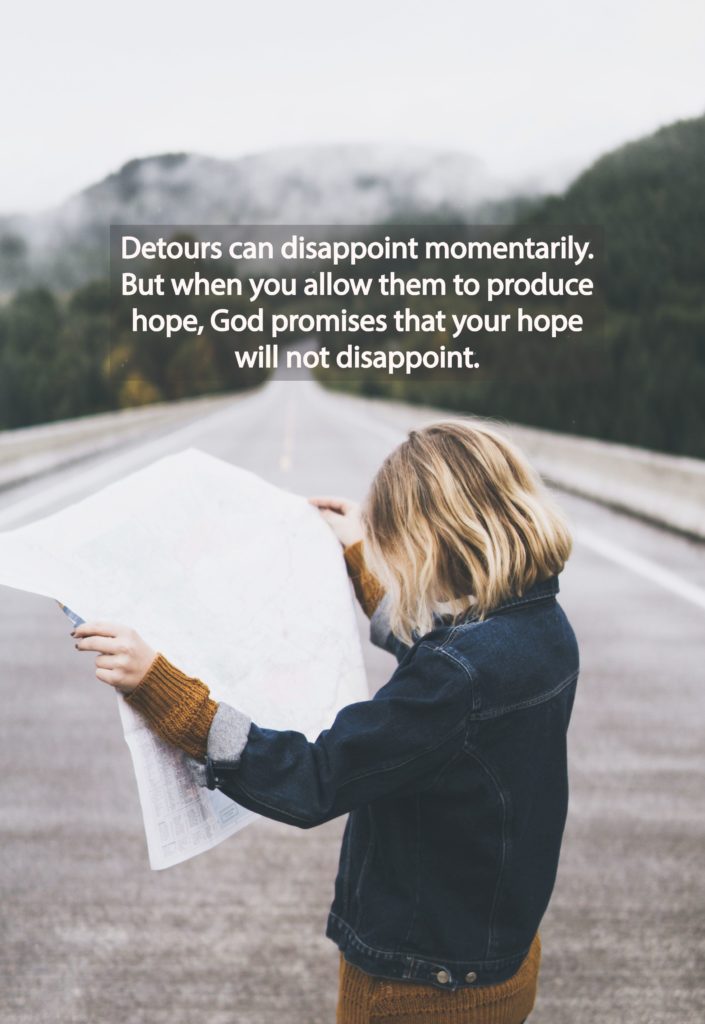 I hesitated sharing my journey because what if a miracle doesn't happen?
What if at the end of the day, I still have to go for an operation?
But after hearing a sermon by Pastor Christine Caine, I am convinced that healing alone comes from God and I just need to share my story. She shared something which spoke to my heart and I saw my position from a different perspective
"It's not about you. There are so many on the other side of your obedience that can find healing".
Our testimonies have more power than we know it and it's not just about a feel-good changed life kind of story that will garner likes and shares on Facebook. But a life where we can be vulnerable and honest, that  points others to Christ and his amazing love and grace.
While healing may not have come in to conventional way for me, i.e. a supernatural healing where my fibroids, shrink or even disappear, I can say that my heart which was previously heavy with disappointments have been healed.
I no longer carry with me the disappointments of a body that is not yet whole.
I no longer wallow in depression that this is happening to me, yet again.
I no longer feel powerless of my health condition or diagnosis.
God is sovereign regardless of my circumstances, whole or otherwise. And one thing is for sure, that is I'm called according to His purpose and nothing should stand in the way of living His purpose in my life.
"And we know that God causes all things to work together for good to those who love God, to those who are called according to His purpose."
If you're looking for healing, physically or otherwise, know that there is a God who loves you exceedingly more than you know. He promises to restore, heal and make us whole and you can receive this healing. I've shared my journey on these other posts and hope they bring you comfort that you are not alone.
Enjoyed reading this post? Do like my Facebook page and follow me on Instagram (@ajugglingmom) where I share more faith and parenting posts.
Tagged: fibroids, healing, heavy bleeding, myomectomy