Looking for a fun filled activity for the whole family? All you need is a sporting attitude, fun personality and a camera. Can you guess where?
The Interactive 3D Alive Muesum opened it's doors in Singapore this year and is conveniently located in Suntec City. Alive Museum is Korea's first and largest entertainment museum featuring original 3D illusionary art. Do you know that they have 8 branches alone in Korea. Not surprising since the city center of a 3D art museum started from Korea.
Since Alexis and I have been to Trick Eye in Korea, we had an idea of to expect and was looking forward to it as we had such a fun time. To get the most of your experience, here are five tips for an enjoyable time.
5 tips for an enjoyable time at Alive Museum
1. Go light.
The place doesn't have any lockers. So heading there after a shopping trip would be a bad idea. Try to go as light as possible and if possible just go with a sling bag so you don't leave your belongings lying around, especially when you have to poses for photos.
Prams and strollers are also not a good idea since the place can be rather right at some parts with steps and doors to look out for.
Speaking of doors, do be careful when you are standing behind one as people can get pretty enthusiastic as they move from one room to another. We had to remind Sophie to stand clear of them to avoid any accidents.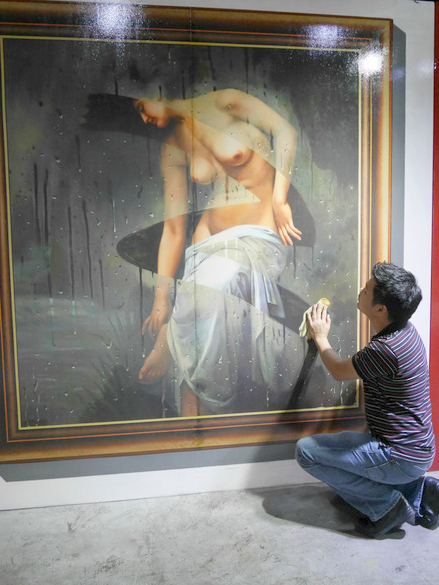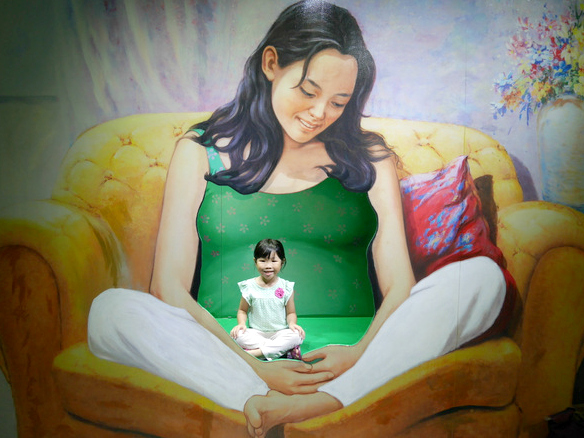 2. Have a fun time
Coming to a place like this requires you to be thick-skin to ignore the stares and even laughs from others as you get into wacky poses. But remember you are there for a fun time, so drop the inhibitions and just have a good time.
Anyway chances are, they'll be in equally silly poses at you, so go ahead and laugh at them,  I mean laugh along with them 🙂
3. Be creative
Each picture comes with suggested poses at the side and some of them can be pretty tricky to achieve like the Michael Jackson pose.
But I feel that being somewhat exaggerated helps to get maximum impact for your photos. Haha, see how drama mama me and Sophie can be.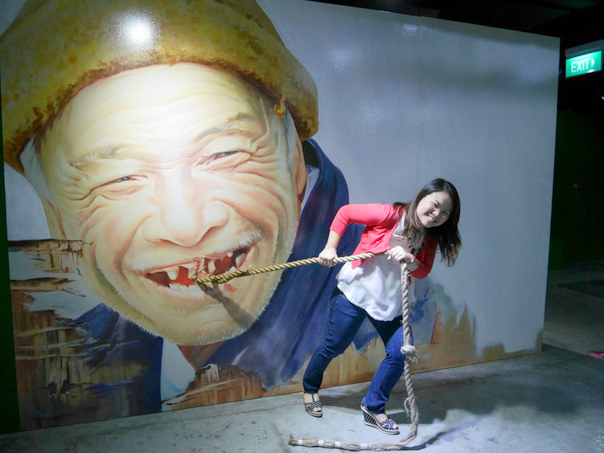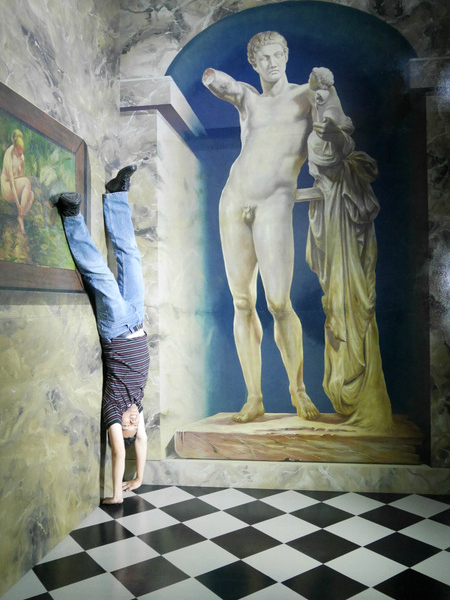 4. Let the kids have fun
I know I can sometimes be quite fussy about how my photos turn out. So I tend to give suggestions on how Sophie should pose. But kids have their own ideas, so give them the freedom of expression and you'll be surprised at what they'll come up with.
And remember point 2 and 3 above to let your hair down and have a fun time while you work those creative juices.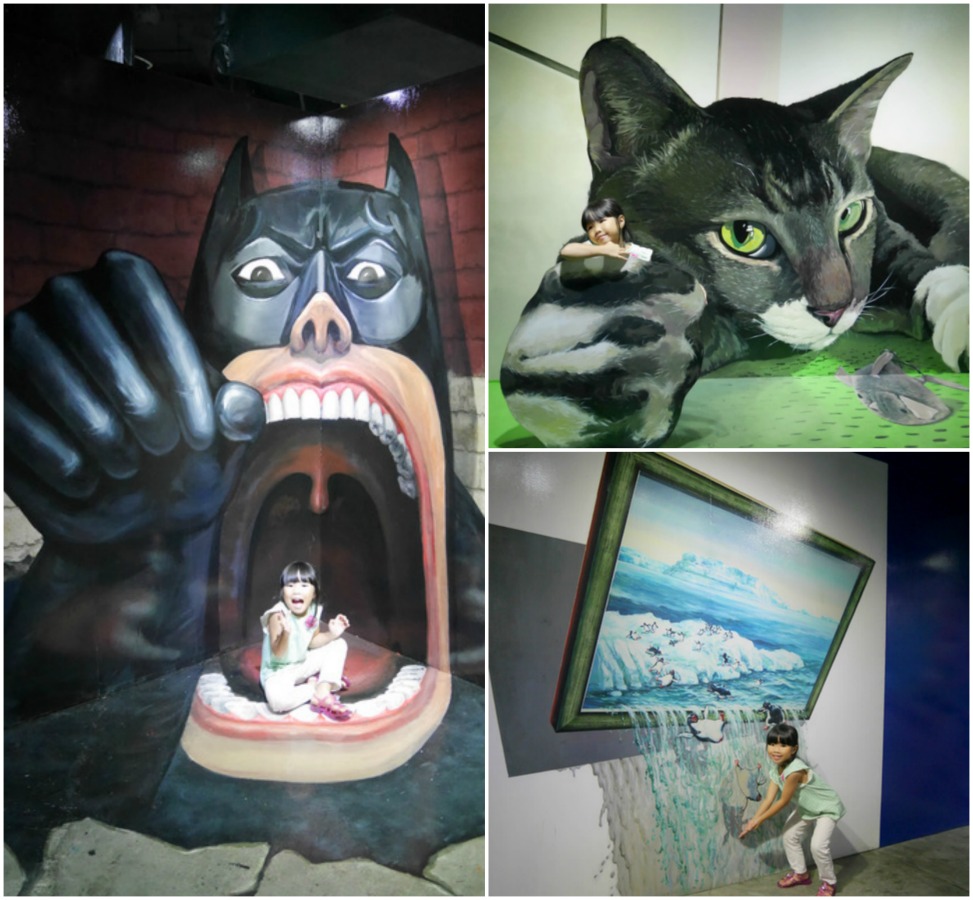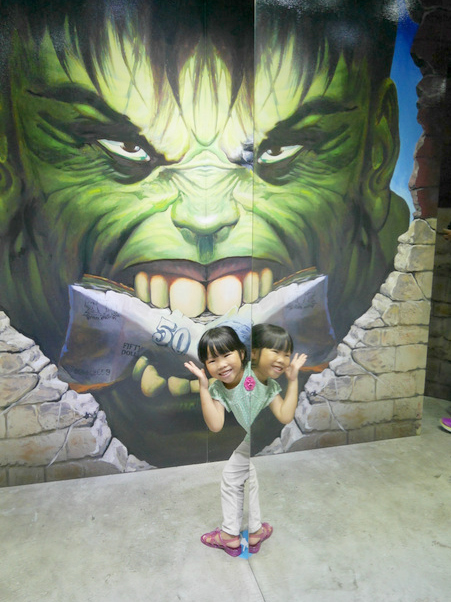 Like the picture above, it was hard to make her understand the effect we were trying to get from this picture even after explaining to her. But it's okay because she had fun with it after all. No point forcing the kids to pose if they didn't want to.
5. Be patient
As I've mentioned before, space in this place can be pretty tight. And when the room is small, you can have a crowd waiting to pose and take pictures, especially for popular ones like this Little Mermaid set up.
Not only that, you'll find that a room may have a few photo points around, some even next to each other making it impossible to have a clear space for your shot.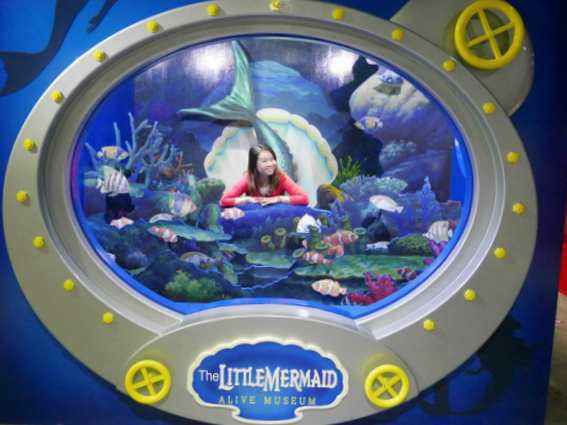 So my advice is to go in the day on a weekday if you can. Otherwise, you have to be prepared to be as patient as you can.
When we were there on a Friday evening, there are human jams at a few points, so we hurried to the other rooms and later came back when it was less crowded. It can be frustrating if you are behind a big group and worse when they can't make up their mind on who should go first or which pose to take. If you can, ask that they allow you go first, which I did twice, and just be quick to snap from a few angles and hope that one of them will be good enough for Facebook!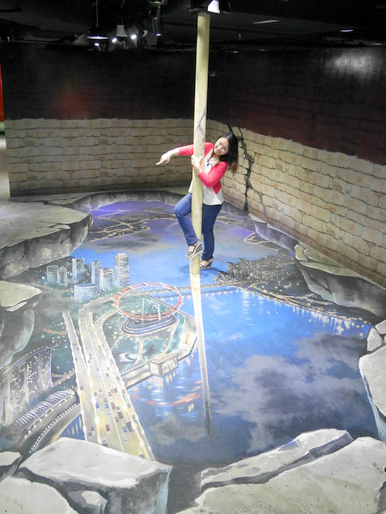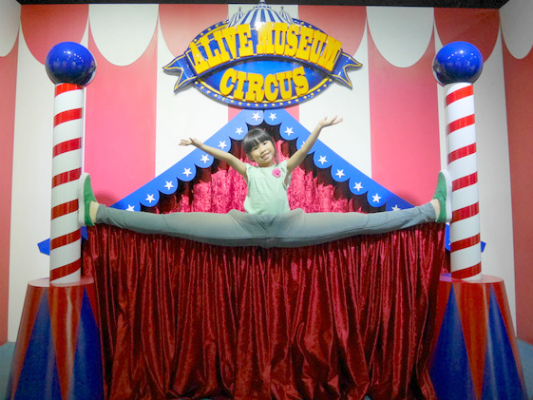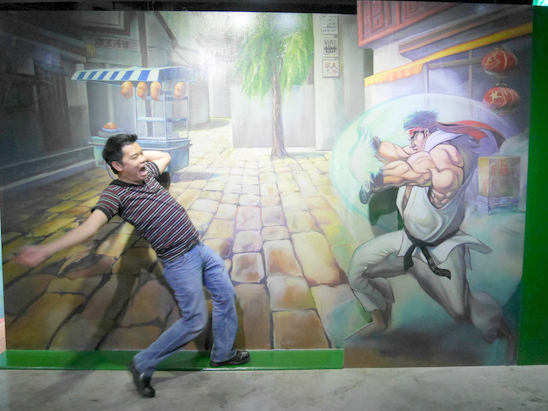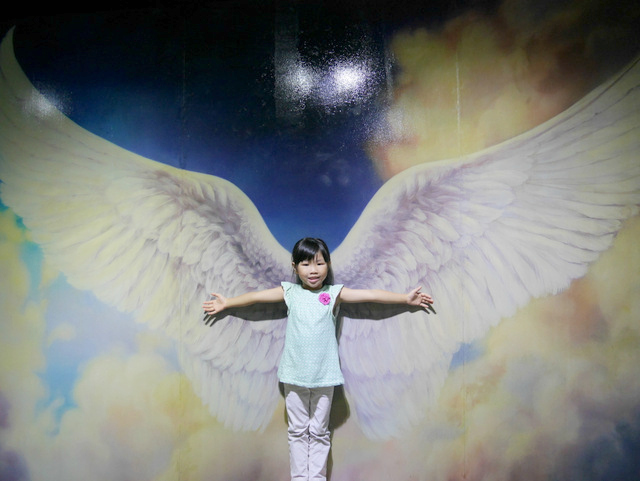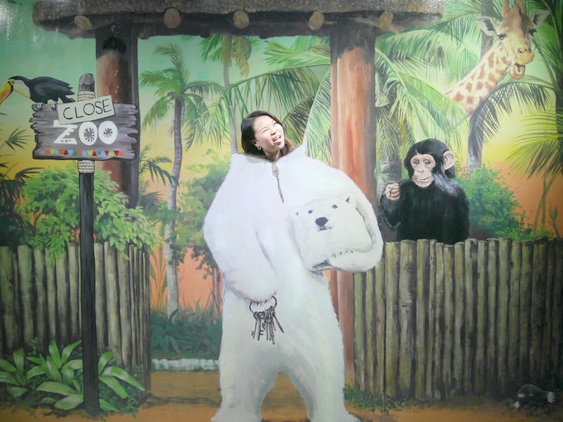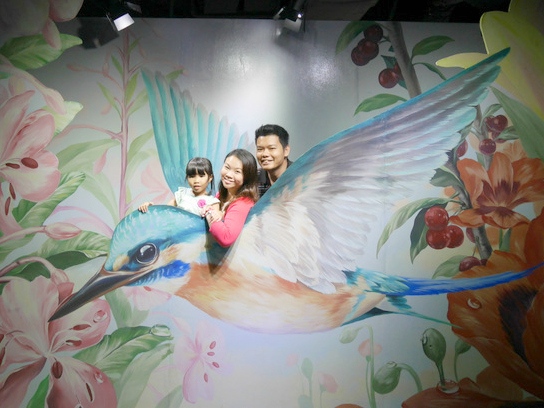 Overall Experience at Alive Museum
Overall, we had an enjoyable time at Alive Museum and had a good belly work out as we laughed at each other's silly poses. It helped that we managed our expectations of the crowd and the time needed to cover it (We went on a Friday evening from 7-9pm).
Having visited the one in Korea before, I would say that the biggest difference is the area of the museum. Though it's located conveniently in Suntec City, it would be much better if the premise was bigger allowing it to accommodate more visitors. On that note, perhaps they should have a limit on capacity or staff could be stationed in some of these crowded rooms to control the crowds or even take photos for the visitors to ease the human jams.
Also, I felt that the lighting could be improved. Probably due to the low ceiling, when the spot lights hit the wall, it gives off a flare which you can see in some of the photos above making them appear harsh than it is. But that said, it was still a fun for the whole family.
A few last reminders:
Do dress approximately. And for the ladies, do wear pants as there is a room where there is a glass floor
If you have young kids that needs to be carried, then you should probably skip it as it will be hard to get into poses
Also not for those who are not comfortable having to sit or even lie on the ground to pose for photos
For parents with young kids, don't allow the kids to wander into the Powder Room. It has a PG13 sign, but this may be missed especially when they see the words, Come In.
And don't forget to visit the washroom before entering as there are no toilet facilities inside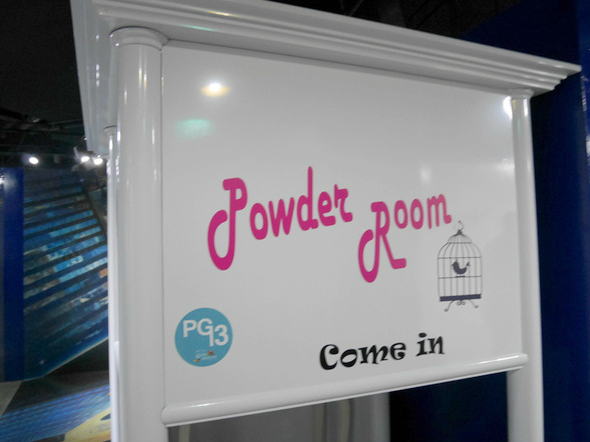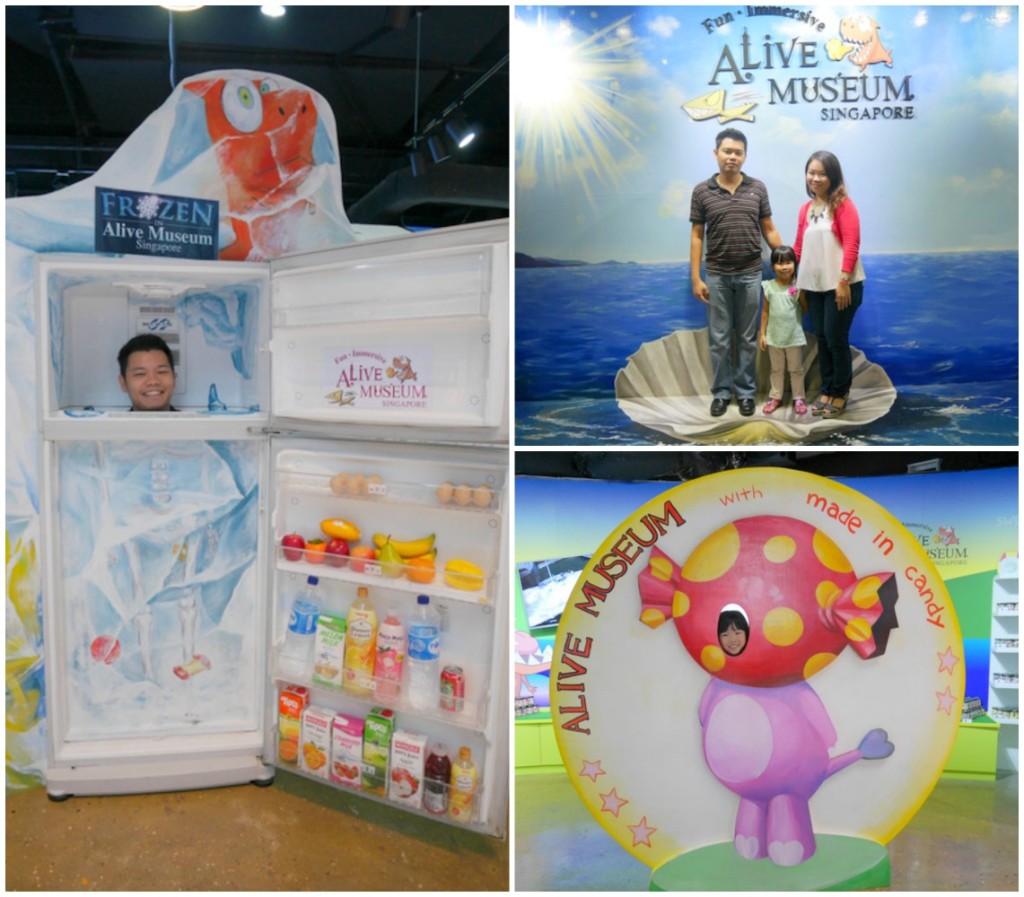 Alive Museum
Address: 3 Temasek Boulevard #03-372 Suntec City Mall (between Towers 3 & 4) Singapore 038983 Opening hours: 10am – 10pm daily
Ticket pricing:
Adults $25
Child (aged 3-12) $20
Family Package $60 (2 adults, 1 child, $10 for each additional child)
Website: www.alivemuseum.sg.
For my review of Trick Eye Museum in RWS Sentosa, click and read here.
* A Juggling Mom was invited to visit Alive Museum Singapore to write this review. No monetary  compensation was received. All opinions are honest and are my own.
Tagged: family friendly, family friendly activity