Last May, we went to Taiwan and I can't believe that I didn't even complete my Taiwan posts on Hualien and Taipei and we'll be jetting off to Bali this May. Since some friends have asked me to share what we did in Hualien, here's part 3 of my Taiwan adventures where we went whale watching!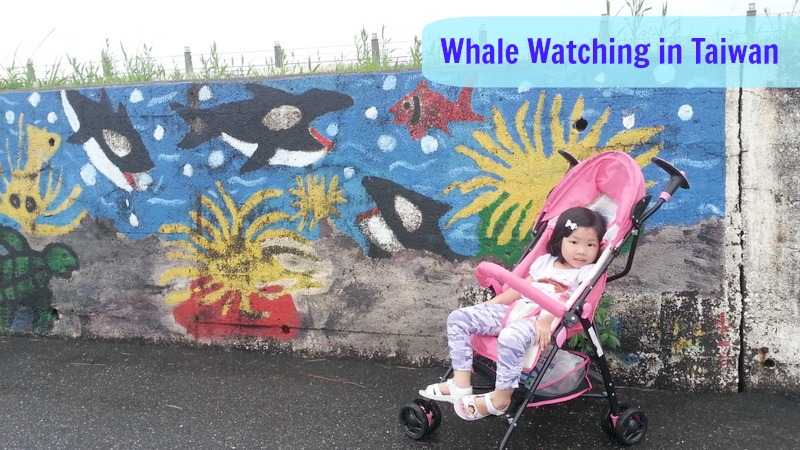 Whale watching season falls between April to October in Taiwan and Hualien is an ideal place for this sight seeing. Angeline  was the one who recommended me to include this on my itinerary and personally this was the highlight of my Taiwan trip.
Whale Watching in Hualien
There are two tour companies that offers this tour and we go our friendly cab driver, Mrs Gu to help us book the tour with Whale World. The charges for adult is NT$750 (S$32) and for children is NT$550(S$24), which is probably cheaper than a similar tour in Australia. The tour started at 10am and the night before, we prepped ourselves with motion sickness pills just in case we turn green. We didn't want to run the risk of getting sick, so we had a light breakfast that was prepared by the host of the B&B.
The ferry service by Whale World picked us up promptly from the hotel (浪淘沙看海民宿 ) and brought us to Hualien port. The tour took about 2 hours and the best time to set out is early in the morning to spot the whales. It takes about 30 minutes from Hualien harbor to the open sea.
Although we were disappointed that we were unable to sight any whales, we did however spot schools of flying fishes and dolphins. The dolphins seemed very familiar with the ferry that comes by everyday and they swan up close. A few playful ones even flipped and did somersaulted much to Sophie's delight and had us ooohhh and ahhing away.
 We even managed to capture them in action on video!
It was a pity that we didn't managed to see any whales at all. And it's funny because as we were heading out to sea, besides introducing the sea life that we can expect to see, the operator did have a disclaimer that we may or may not see any whales, so it all boils down to how fated you are to see them.
On the journey back, Alexis and Sophie got a little sick as the sea got more choppy. Poor little Sophie couldn't wait to get back to land.
Overall, I would say that this is still a worthwhile tour because who knows what you may see on on your tour. And while seeing the whales would have been magnificent, it was still a unique and memorable experience for us as we went out into the great Pacific Oceans where we got pretty close to the dolphins. Till now, Sophie still speaks fondly of her experience of seeing the dolphins and we enjoyed it very much too.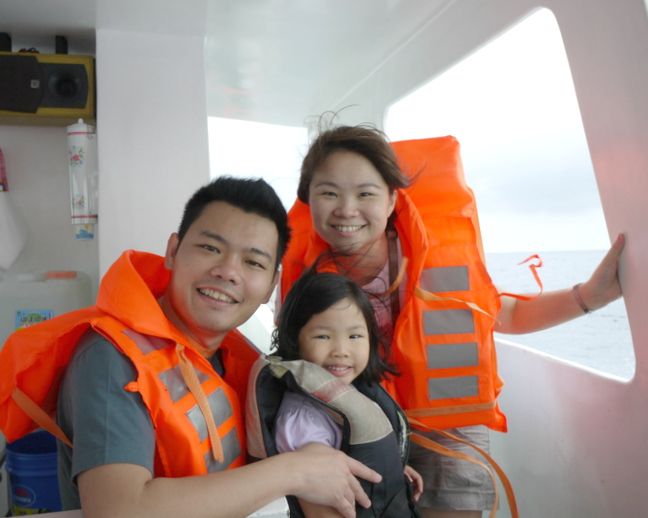 To book your tour, you can contact Whale World, or email: E-mail:huadong8238000@gmail.com.
Look out for my next post where I talk all about the food in Hualien!
More of our Taiwan adventures:
Tagged: family friendly, Holidays, Hua Lian, Taiwan, travel