After our farm stay at the Flying Cow Ranch, we're off to Cing Jing to visit Cing Jing Farm, 清境农场. We had pre-booked a cab driver to drive us from Miaoli to Cing Jing  and the journey was approximately two hours.
When we arrived there, it was so cooling and misty as Cing Jing is at a high altitude of 1,750 metres above sea level. Just look at the view that greeted us when we first arrived at the minsu. The air was definitely much fresher as the view was covered by mist not like the haze we have in Singapore now.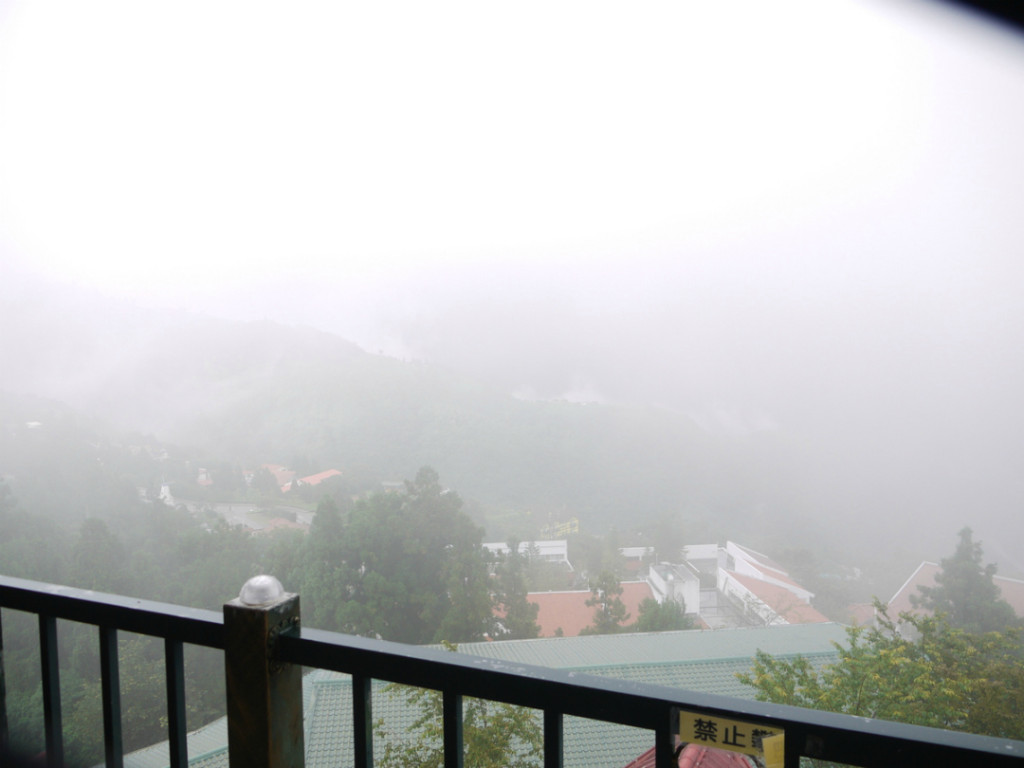 For our accommodation in Cing Jing, we booked the Misty Villa minsu, 雲濛仙境, which was very popular with Singaporeans. I joked and told Alexis it sure is Misty here alright. The minsu owner told us that we had the room with the best view on the 3rd storey and I have to agree.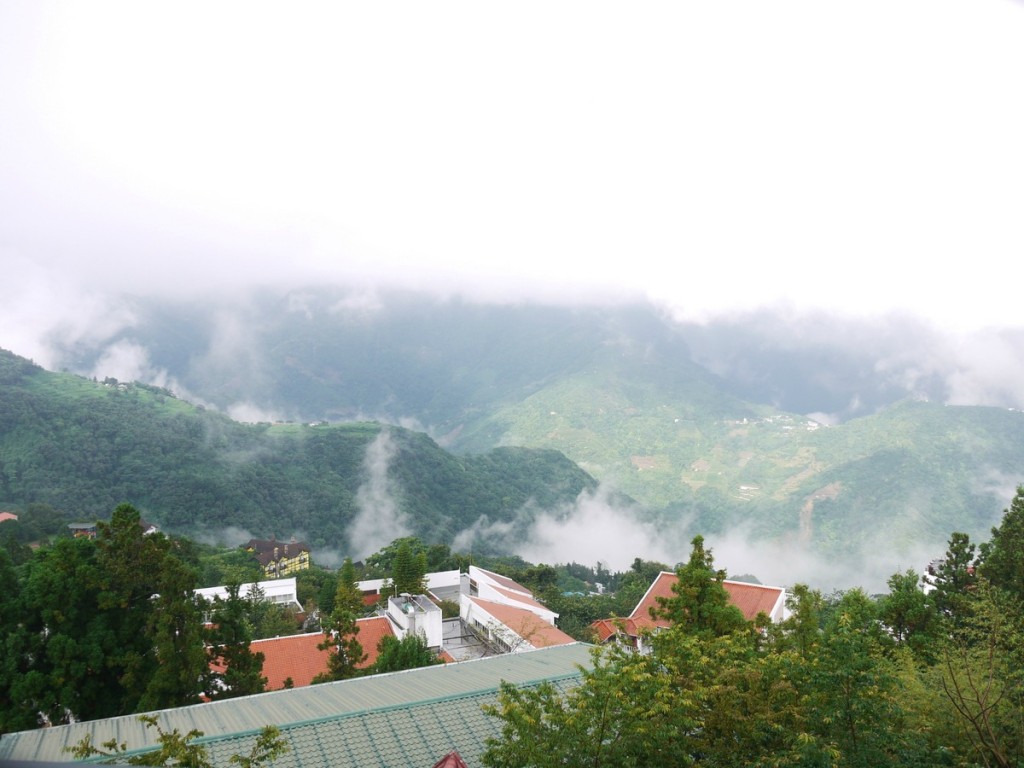 I loved the breathtaking view that welcomed us after the mist had settled later in the afternoon. The room was spacious and the bathroom was huge. The owners of the minsu were also very hospitable and friendly and gave us recommendations on where we could go to see the best that Cing Jing has to offer.
 A rack to hang your clothes and a water dispenser on the right
On our first night, we had dinner at Carton King which was just a short 5 minutes walk away from our minsu. Carton King, 紙箱王, has been one of the must visits in Cing Jing as it has a unique dining concept where everything except the food in the restaurant is made of corrugated cardboard.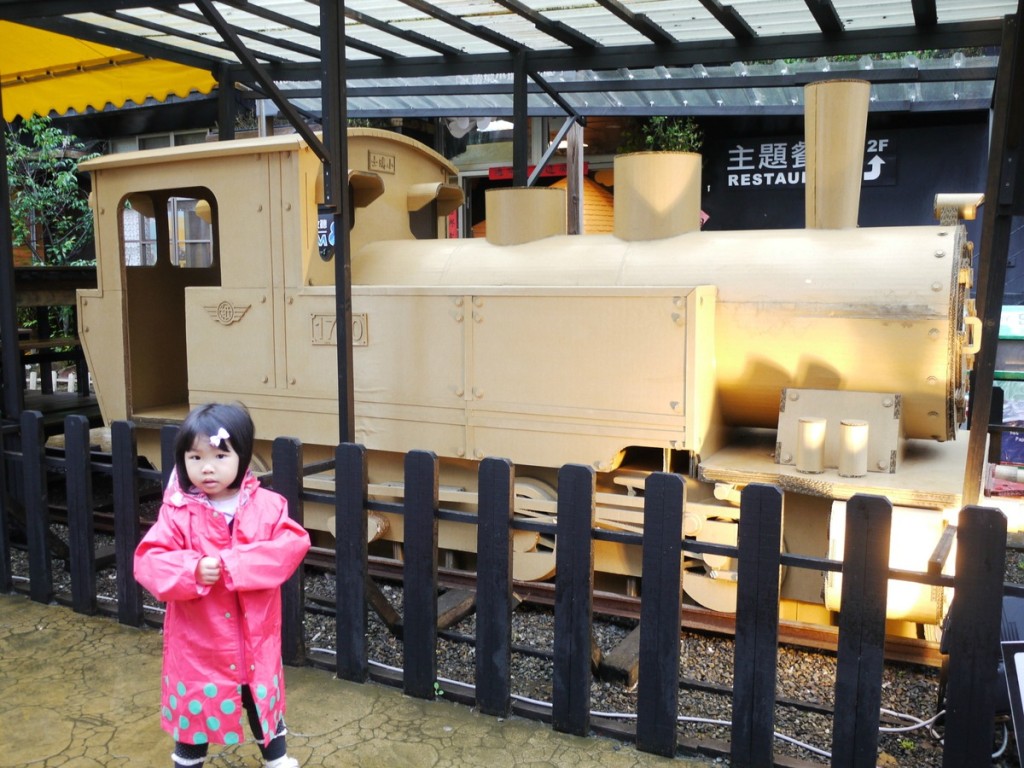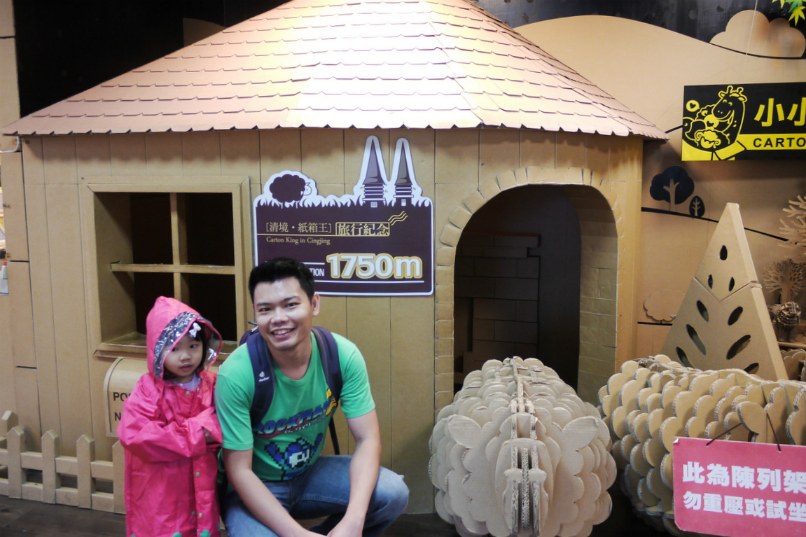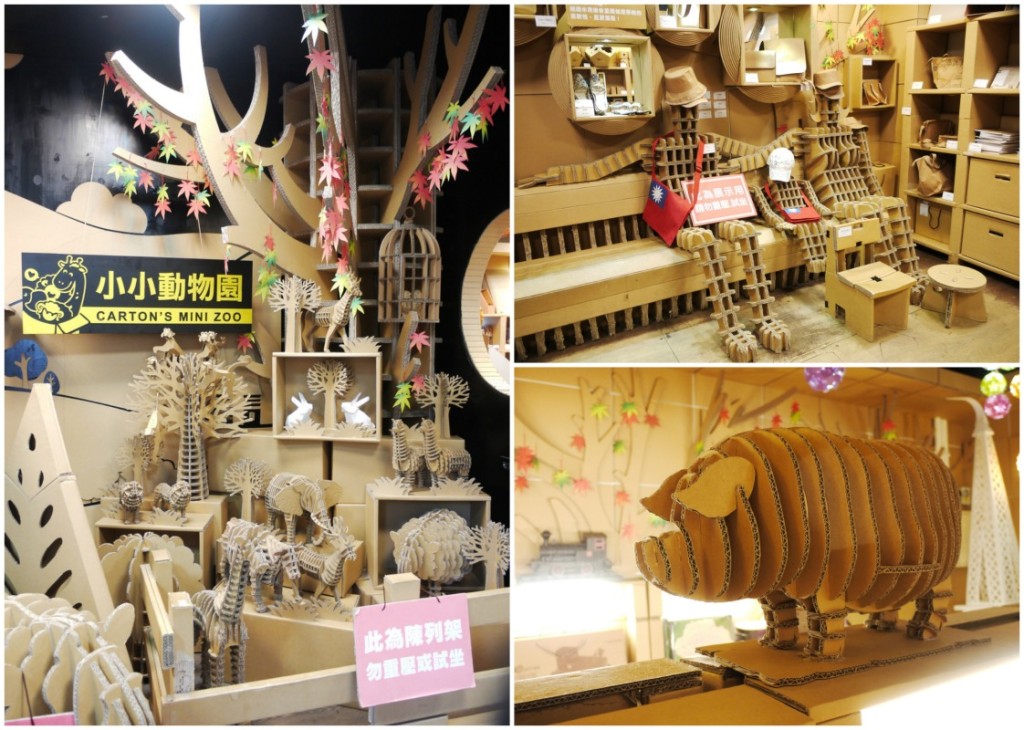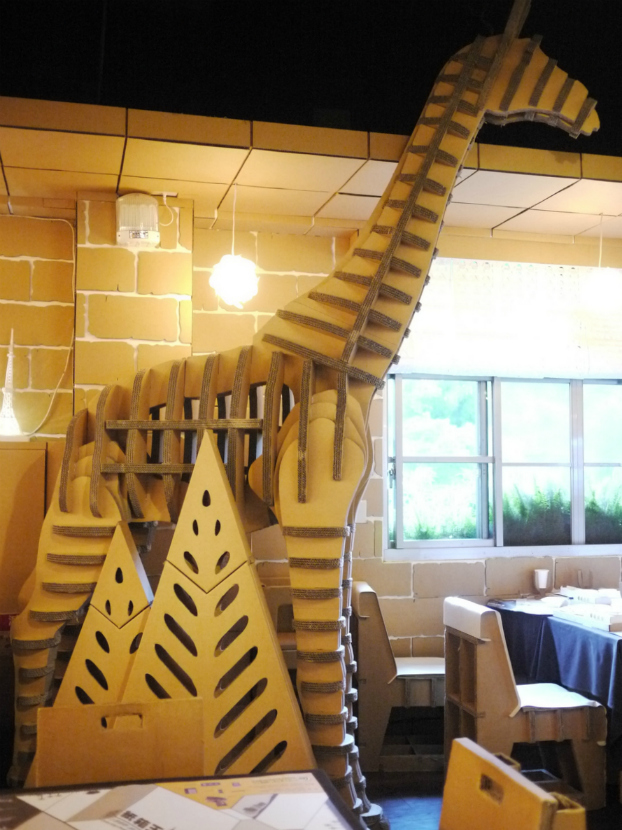 Paper products and merchandise such as stationary, cards and even bags and hats can be bought as souvenirs!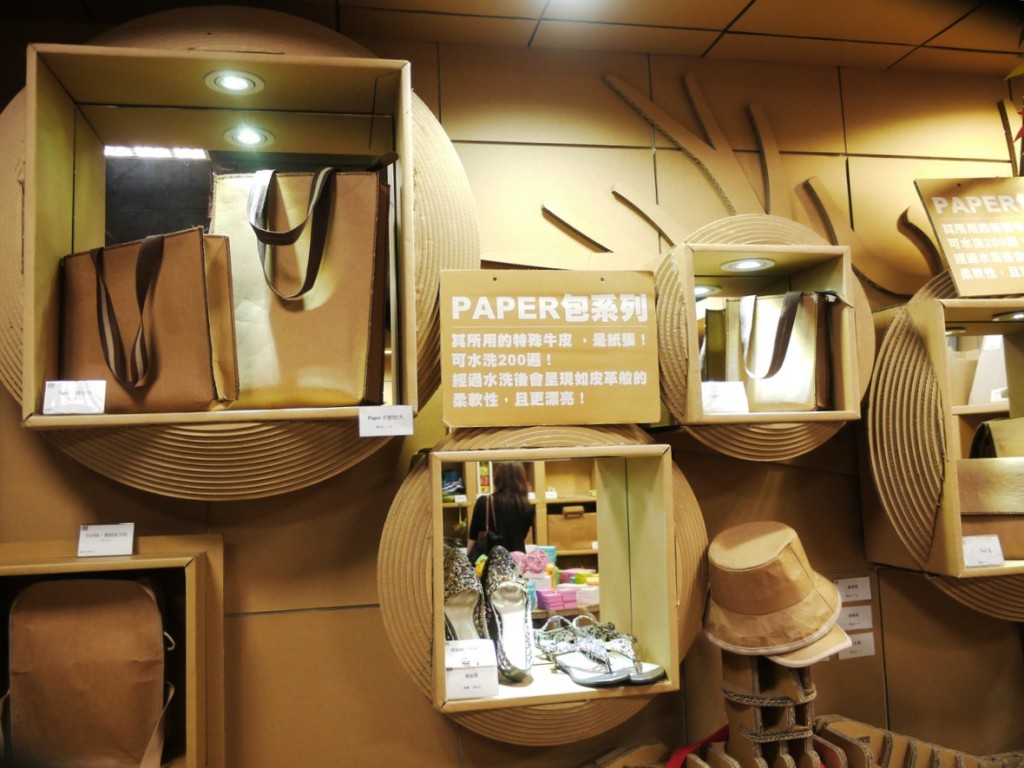 Not only was the restaurant decorated with cardboard sculptures, even the furniture was made of cardboard and they were surprising strong and sturdy.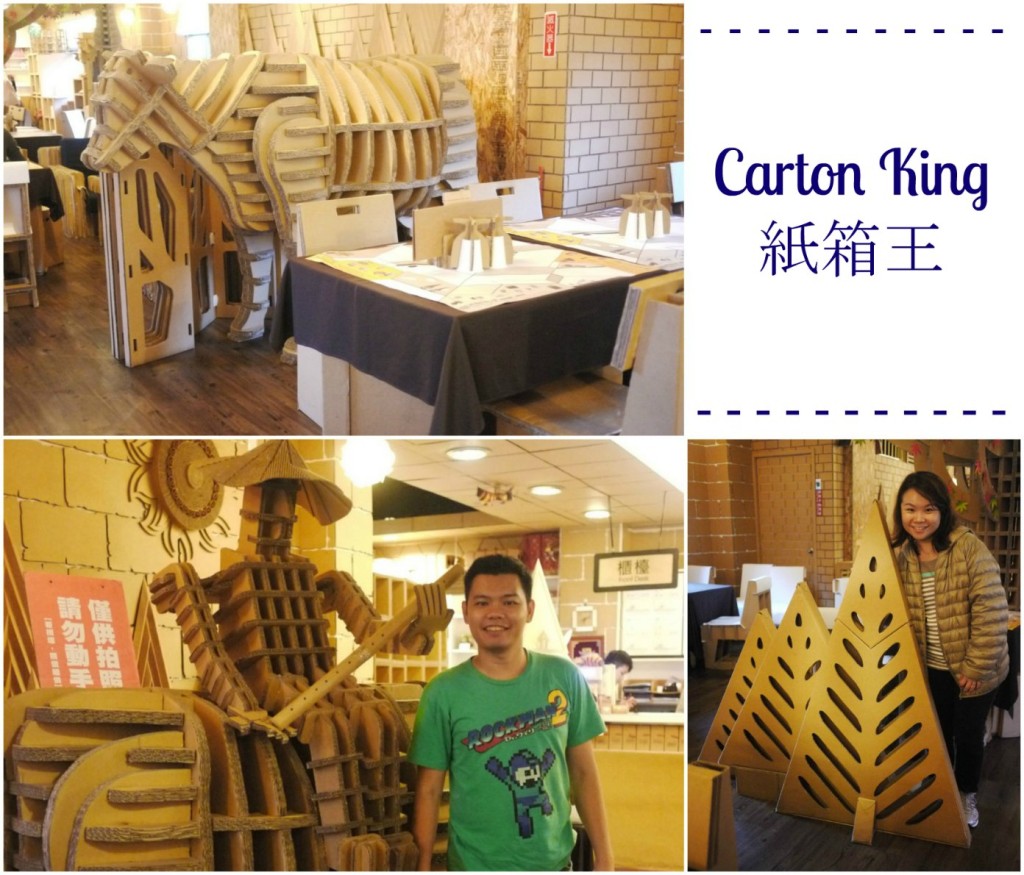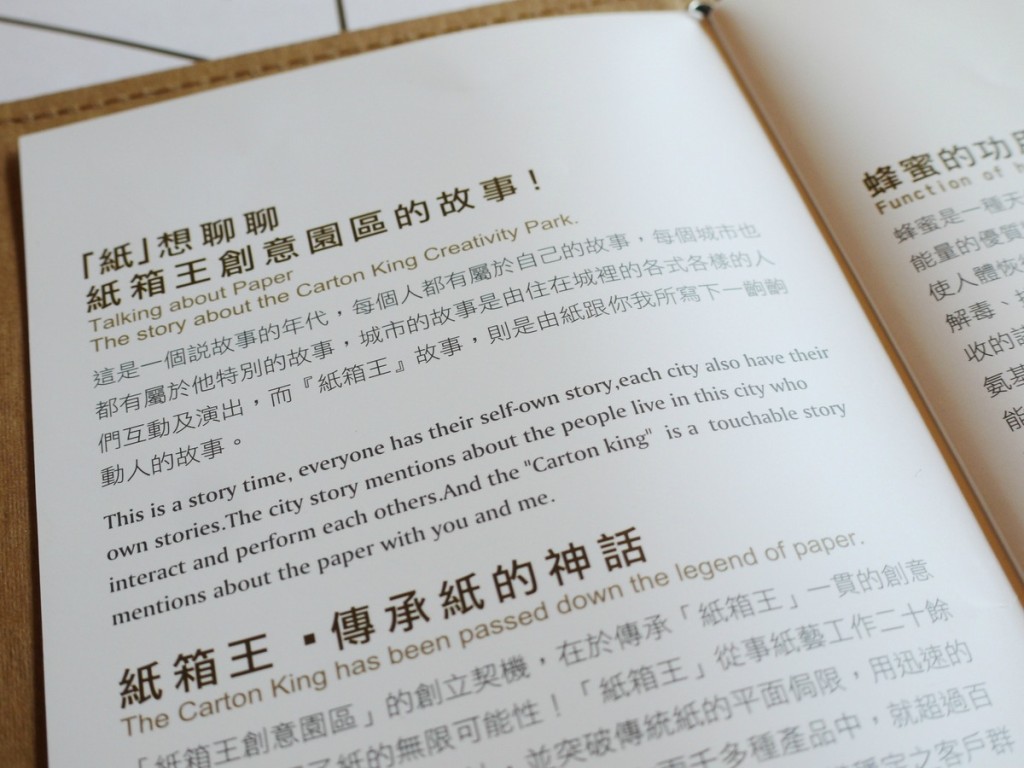 Although the place looked very interesting, we were disappointed that the food was pretty average and expensive by Taiwan standards. As a start, you have to spend a minimum of NT300 per person when you dine in. I ordered the lamp chops and Alexis had the fish.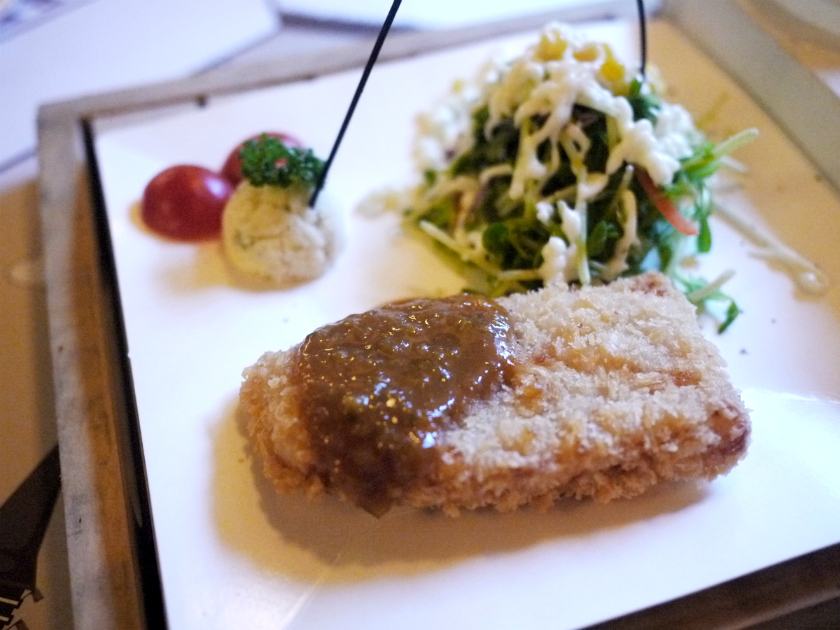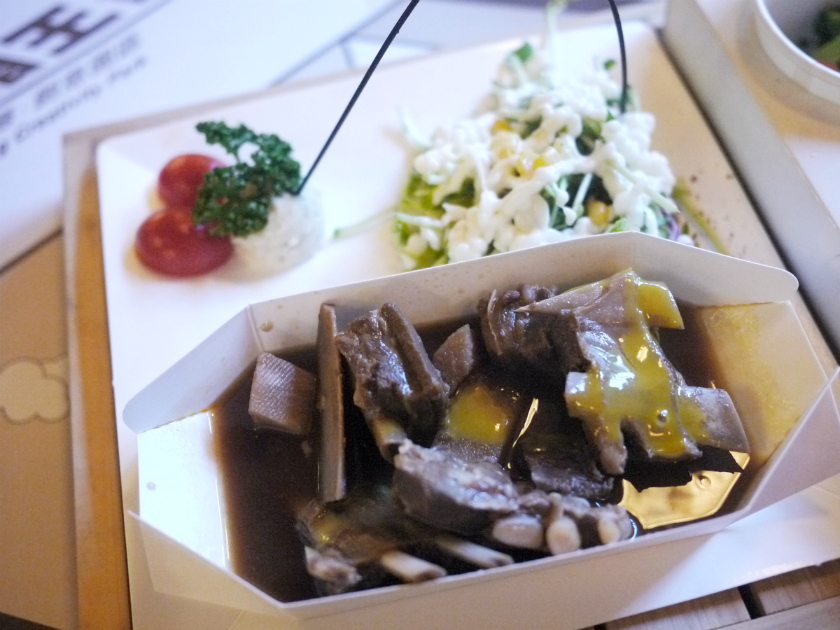 The dishes came with 4 sides a soup, rice, vegetables and a pudding. The portions for everything was small and tasted just so-so.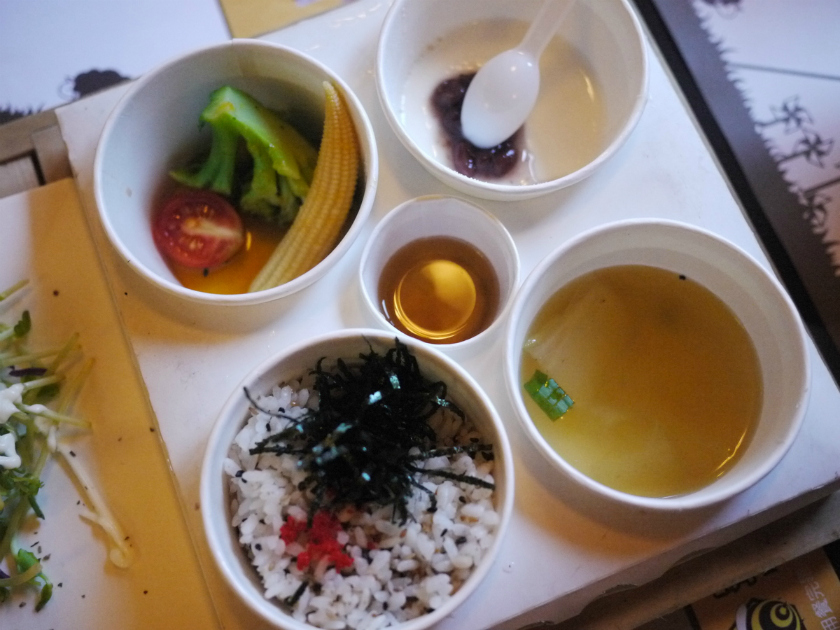 While we were eating, we noticed that a few tables were enjoying their hot pot so you may want to try it for yourself.
After dinner, we decided to do the touristy thing and mailed home a post card. On level 1, there is a little shop where you can pick up a postcard and stamps. What's interesting about the tourist attractions in Taiwan is that they have their own stamps or chops. So a tip is to bring along a notebook and you can go around collecting the stamps of the places you visited.
Sophie colouring her postcard to be mailed home to Singapore!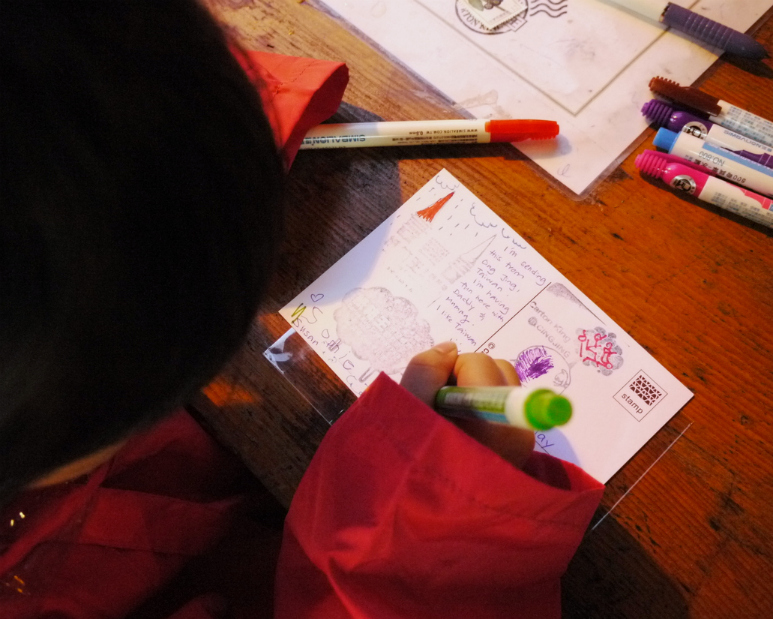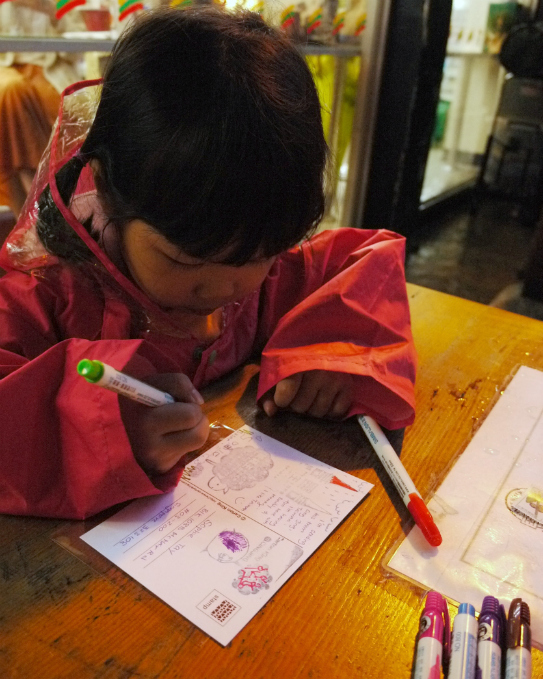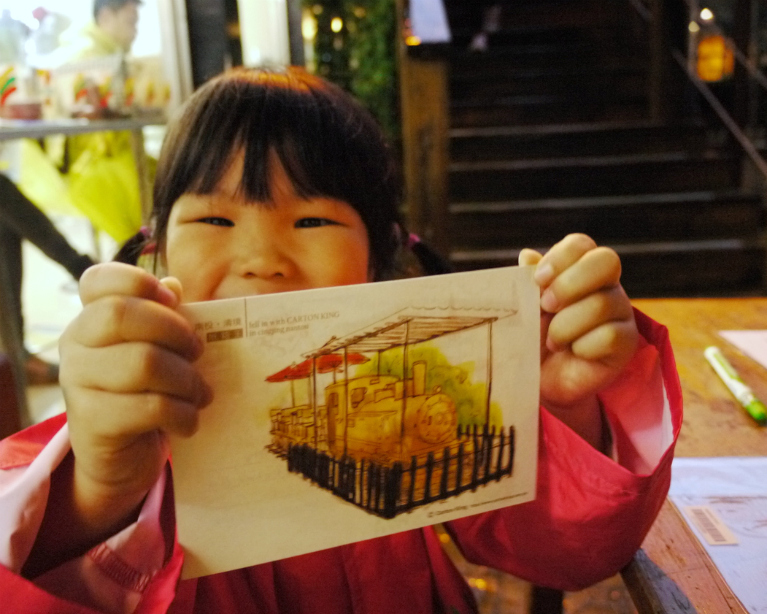 My post card is done!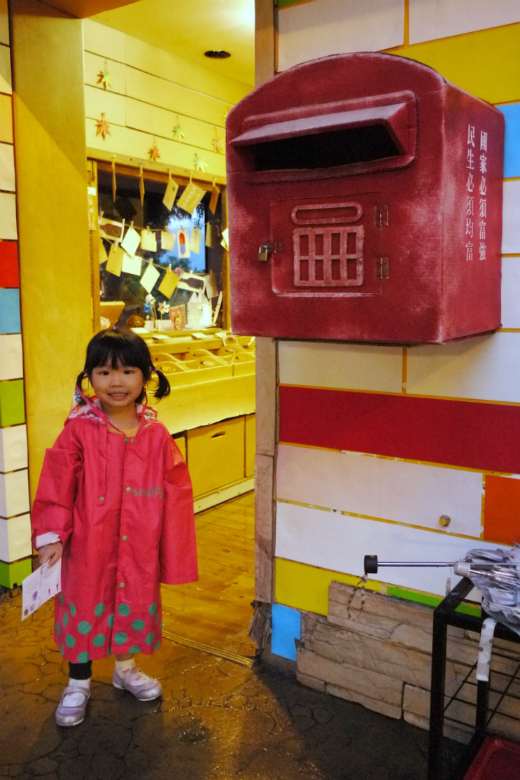 They've even got a mailbox for posting back home 🙂
We headed back to the minsu to rest as it's a pretty quiet town come night time. Sophie is looking forward to see the sheeps on  Cing Jing farm and Swiss Garden the next day. More in the next post 🙂
Heading to Taiwan soon? Don't miss the rest of our Taiwan adventures:
If you enjoyed reading this post, do like my Facebook page to get more family friendly travel updates. You can also follow me on  Instagram for more travel adventures and parenting posts.