A few weeks ago, I texted a friend and announced that I had crossed my 5 year mark with my current employer this month. In spite of the challenges and frustrations I was facing at work, I told her that it was also an illuminating journey as I finally realised a very important truth.
As much as we all want to land a job where we can do what we love and are fervently passionate about, you can love what you do.
Your work is going to fill a large part of your life, and the only way to be truly satisfied is to do what you believe is great work. And the only way to do great work is to love what you do. If you haven't found it yet, keep looking.- Steve Jobs
I believe that when we started our careers, we all had great ambitions to do what we love. After all, if you're going to be spending most of your waking hours working, you might as well follow your heart and do what you enjoy.
However in my case, I was still unsure of what my life calling was when I graduated and I have a feeling I'm far from being alone. My first job was a marketing role in a bank where I had my first foray in insurance and investments as I picked up the marketing ropes. It wasn't all exciting or interesting work, in fact, some bits were dreary, repetitive and even mundane but it was all necessary for me to fully appreciate what I did.
And now after working more than 15 years, I've learnt that the happiest people are those who love what they do.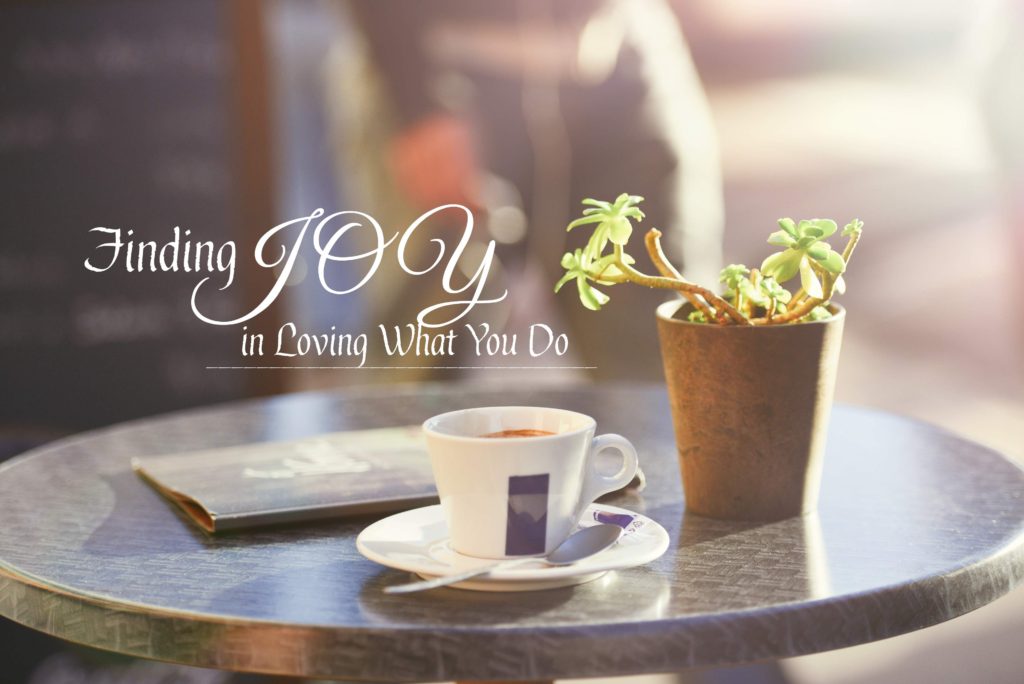 Loving what you do
The notion of loving what you do may sound ludicrous to some and I'm not just singling out the millennials, who are often stereotyped as being idealistic. I know of people in their 40s who are still wishing and hoping that they can pursuing their dreams and be lead by their passion.
And that's really the best case scenario isn't it? But often, such stories don't come by easily and the majority of us work because that's what being a responsible adult means and because we acknowledge that no one owes us a living except ourselves.
In Steve Job's famous quote at the Stanford commencement address, he said that you need to love what you're doing. And that means falling in love with what you do. Because when that happens, passion will follow and great work will happen. And I say this, because I know it to be true.
A mindset shift
For me, 2016 was a turning point in my career because I saw how I can be the change that I desired in the workplace.
In the first quarter of the year, I was immersed in a huge marketing campaign and it was one of the most invigorating and refreshing campaigns I've worked on. Not only were our KPIs met on many fronts, it changed the conversations that people had towards savings and investing and put us in a new space. And what started as a campaign where we sought  to challenge people's mindset, ended up creating a paradigm shift in my own mindset towards work.
With that campaign, I witnessed how having an excellent spirit at work can be influential and I saw work as a craft that must be honed and perfected if we want to take it to a higher level. I saw how remarkable work is never an individual effort and it can only happen when we establish a collaborative, we rather than me, culture.
It was energising to bounce off ideas with fellow colleagues as we huddled together to ask questions on how we can make things better for our customers. And while big changes don't happen easily, all it takes is that slight shift in our sails that can set us on a different course to take us nearer to where we envision ourselves to be than when we first started.
Were there no setbacks and challenges along the way? You bet and it can be SBS (Si Bei Sian) when decisions that don't make sense happen. But having positivity as a strength means these hindrances are never a showstopper.
So yes, while work is just work, it can be worth pouring your heart into.
It's one lesson that I'm inspired to teach my daughter and I hope her visits to my workplace has shown her that work can be fun, interesting and even energizing  when we can love what we do.
If you liked this, you may enjoy these related posts
Tagged: career, Career Advice, Working Moms, Workplace