Ask any working mum and they'll tell you that the one thing they struggle with the most is mummy's guilt. And if that's not enough, we also have to juggle the demands of work and family and wonder where's the work-life balance that we're promised.
But thanks to a new study by Harvard, we working mums can finally shake off the guilt and stop beating ourselves up about working outside the home.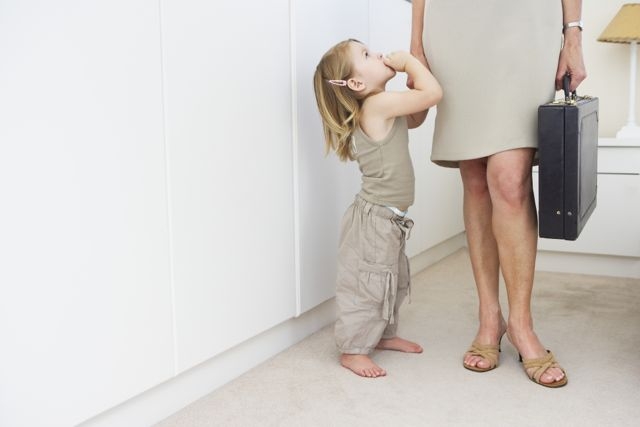 Women whose mothers worked outside the home are more likely to have jobs themselves, are more likely to hold supervisory responsibility at those jobs, and earn higher wages than women whose mothers stayed home full time.
According to the findings from Harvard Business School, daughters of employed mothers are more likely to join the workforce. And across 24 countries, 69 per cent of women with a working mother were employed. And not only that, daughters of working mothers go on to earn marginally higher wages and more likely to be leaders in their professional lives.
And mums with boys, you'll be happy to know that boys raised by working mothers are more likely to spend extra time caring for family members and doing household chores than the sons of mothers who were at home full-time.
The Reactions
Not surprising,after I shared this news on my FB page, I received quite a response, mainly from stay-home mums that the study must be taken with a pinch of salt. In their defence, it's hardly about whether the children had working mums or not, but rather how much time these mums spend with their children, how the mums raised their kids and the values that's being imparted.
I do not disagree with them and agree that such studies can be skewed depending on the questions are asked, the way the result are sliced and diced and finally how they want to present the findings.
But personally, it's refreshing to read something that suggests that working mums are not neglecting our kids when we make the decision to work. And I can take heart that my daughter IS going to turn out fine even though I'm a working mum who can't spend as much time with her as I wish. And to cite this study, I am more than just helping my family economically and myself professionally, I am also helping our child in the long haul.
Then again, who's to say that I will keep working. After all, I may take a career break, change to working part-time or maybe even become a SAHM in the future. After all, a family evolves and so some of these arrangements evolve along the way as well.
While it is challenging balancing work and family, it can be done with understanding bosses and colleagues, a supportive spouse as well as a positive mindset that it's possible.
So husbands, remember to thank your wife when you get home today because as she's working, she's raising a new generation of modern men who can roll their sleeves up to help in their chores as well as independent and career minded ladies.
And mums – let's not be too hard on ourselves. After all, we are being a positive role model to our kids whether you know it or not.
If you liked this, you may enjoy these related posts
Tagged: tips for working mums, work life balance, working mum