On my previous trip to Bangkok last year, I stayed near the Asoke BTS and noticed that a mega mall was under construction. A year later, the Terminal 21 is finally opened. So I marked it on my itinerary  as one of the must go places for me.
Terminal 21 mall is the latest shopping center in Bangkok boasting of 9 stories of shopping heaven.
What's so special about this mall, is how each storey is named after a different city and promises a unique shopping experience for all who check in.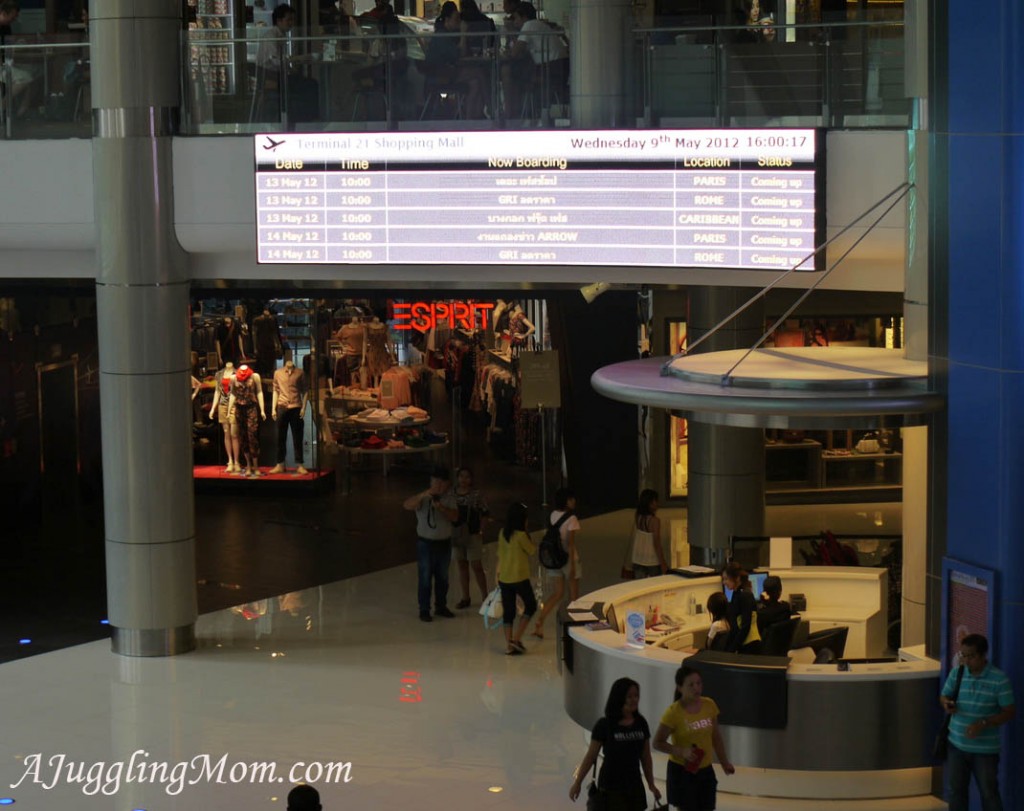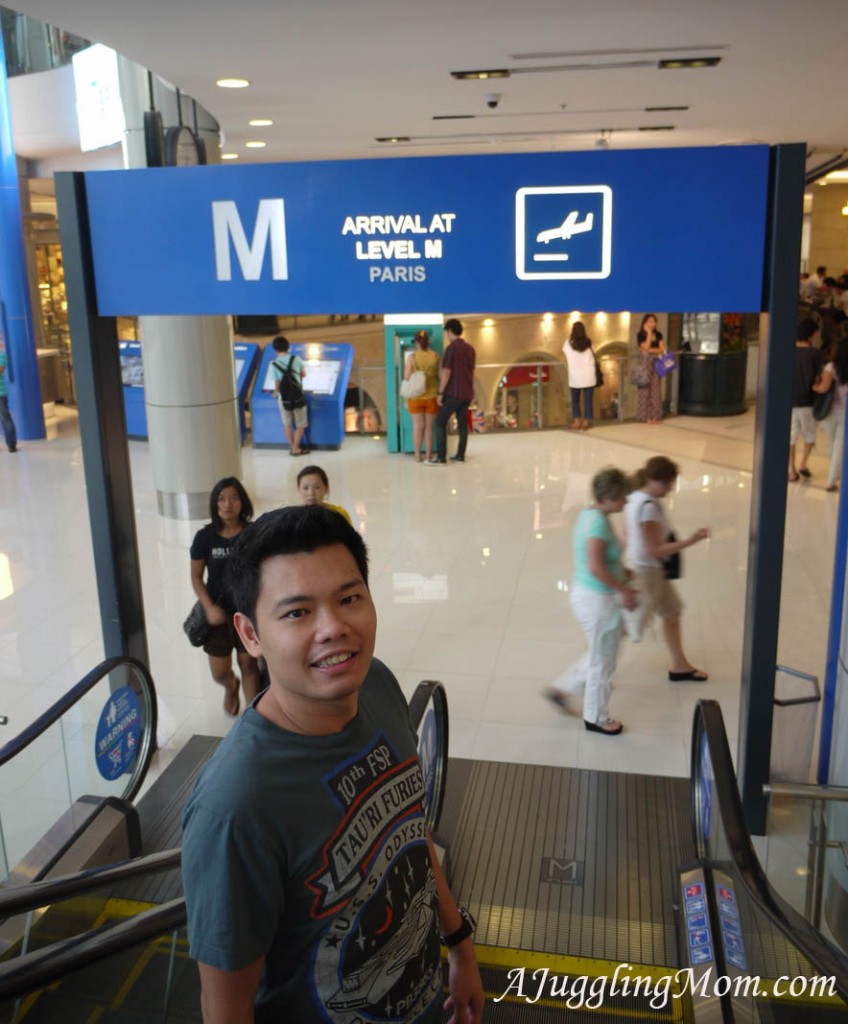 Once inside the mall, you'll feel like you've stepped into the airport departure hall where each escalator leads you to a different destination at the next level's arrival gate. 
The 6th floor is Hollywood, where we were greeted by the iconic Oscars award. This is the place to catch the latest movie blockbusters or shop for your IT gadgets. But since neither interest me, I took the opportunity to go for a quick massage before proceeding for more shopping.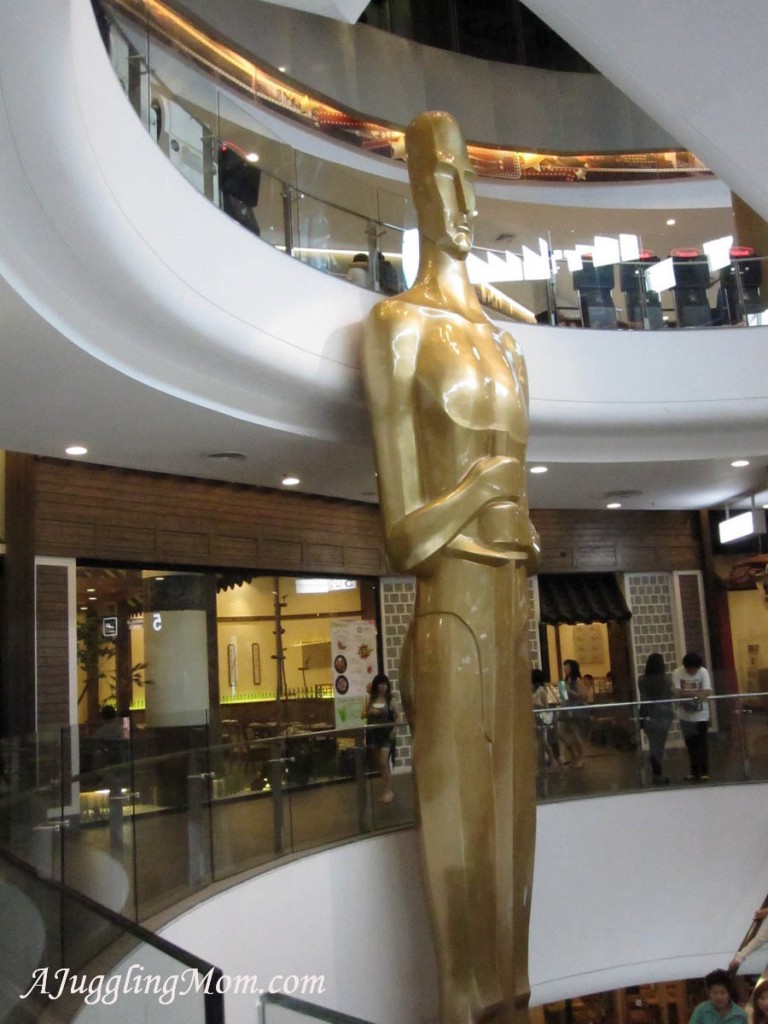 On the 5th floor, is San Francisco, where you'll get spoilt for choice for dining options with over 50 restaurants and cafes.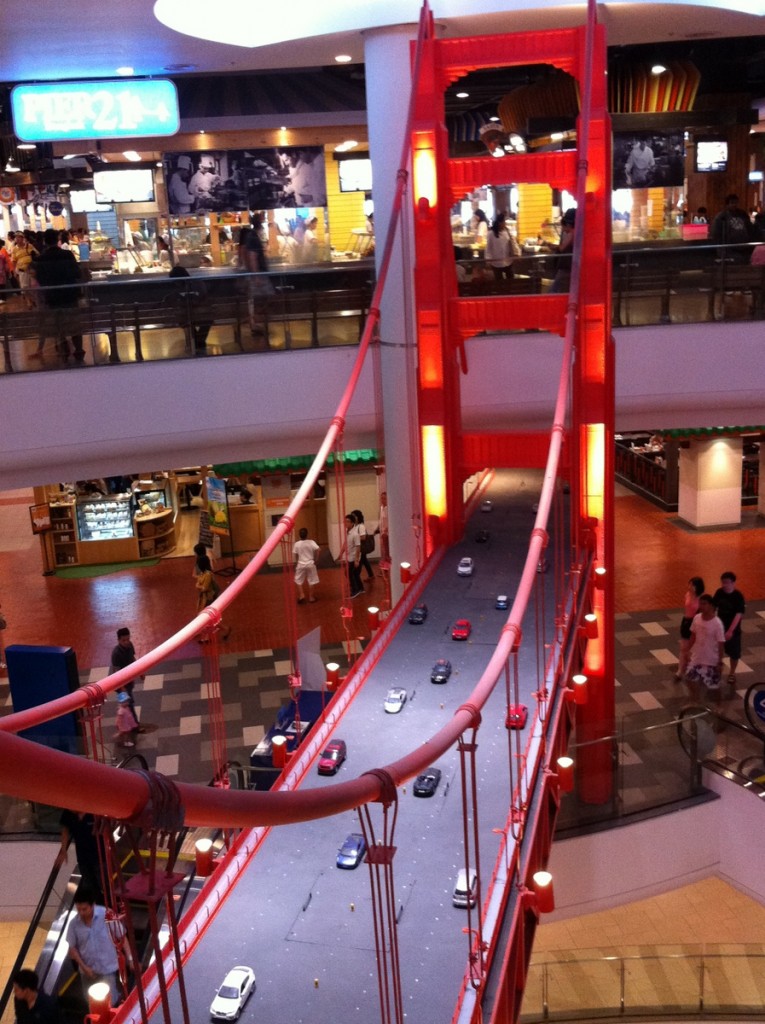 The Golden Gate of San Francisco
 Here you'll find familiar names like MK Restaurant, Secret Recipes, Tony Roman's and Red Mango.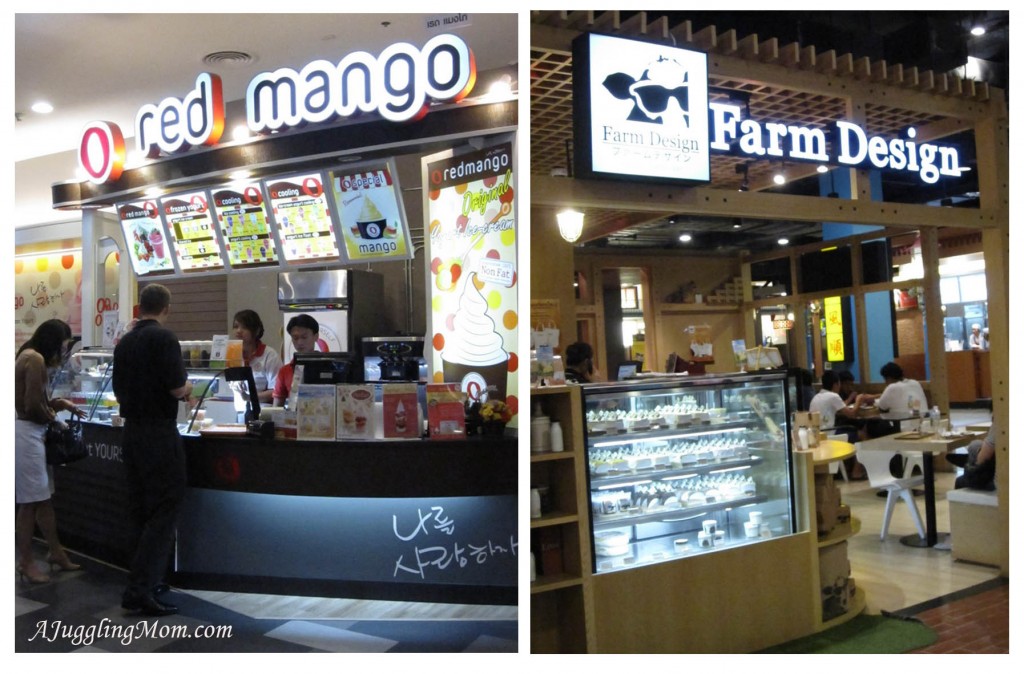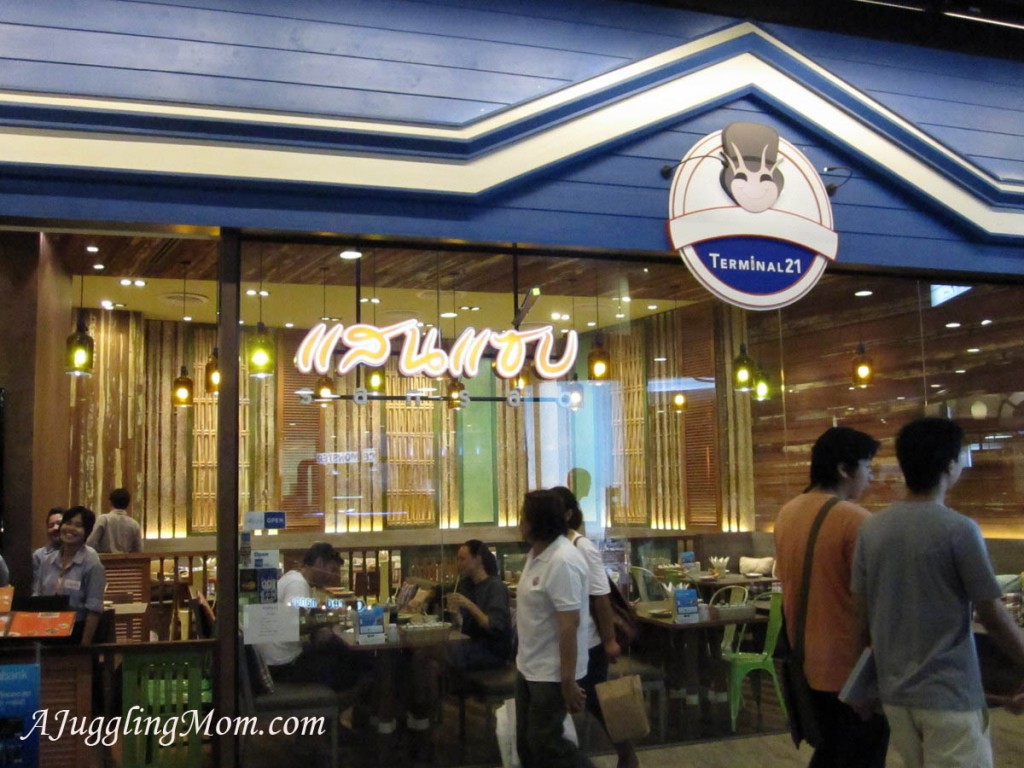 We even spotted a Bubble Gump impersonator!
To enjoy their local Thai food, you may want to pop by the food court, Pier 21, where you can purchase a stored value card and have your pick of their local delights.
The next level on the 3rd floor is Istanbul, where the streets were decorated with colorful glass lanterns. This is the level to shop for shoes, trinkets and home decor. In my previous post, I mentioned that I bought my Hello Kitty bag from here. I forgot to take down the name of the shop, but if you're keen to look for it, the shop has a nautical theme.
The next level, on level 2 was London's Oxford Street. And of course, you can't miss the famous London Bus.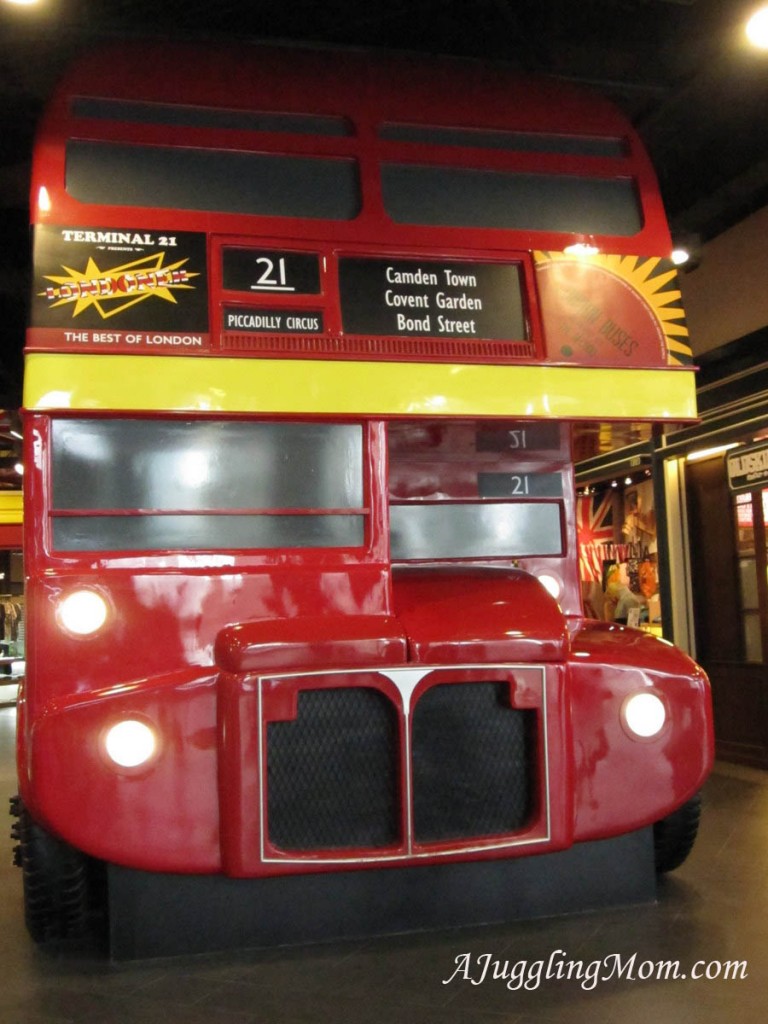 What's surprising is that, the back of the bus actually had shops behind! The 2nd floor is the men's wear so we skipped the level but not before snapping more photos.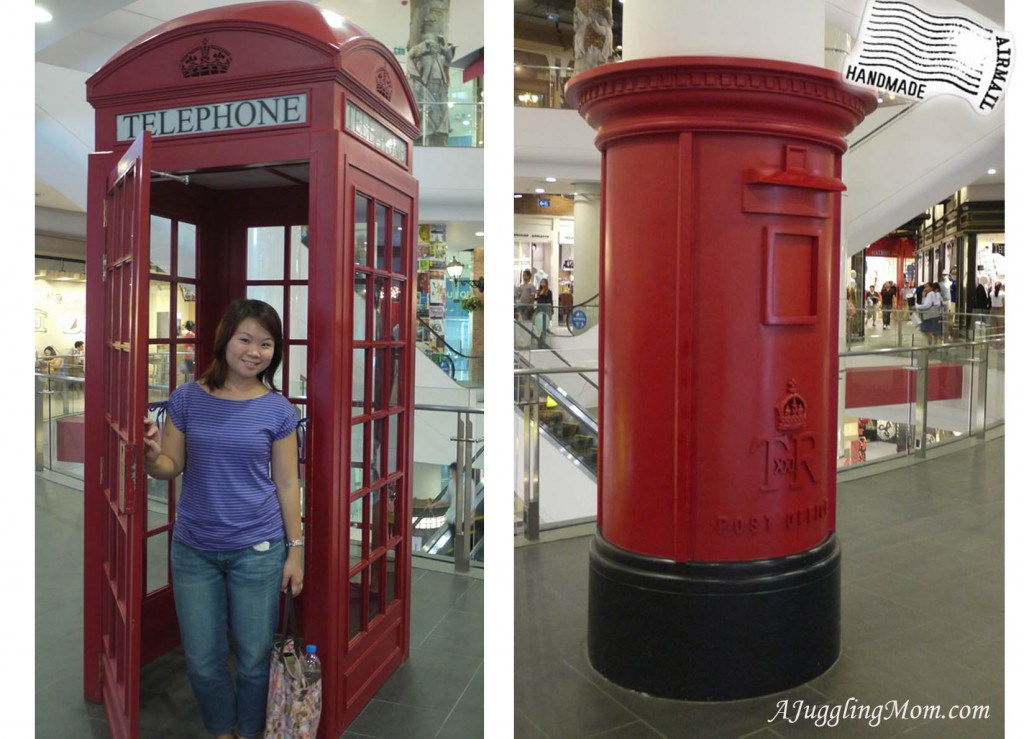 The iconic red telephone booth and letterbox
 On level 1, we entered into the Land of the Rising Sun, Tokyo, for ladies wear. I really loved how they tried to bring out the flavor of each city with all these details like the Fortune Cat and Toji gate on the Tokyo level.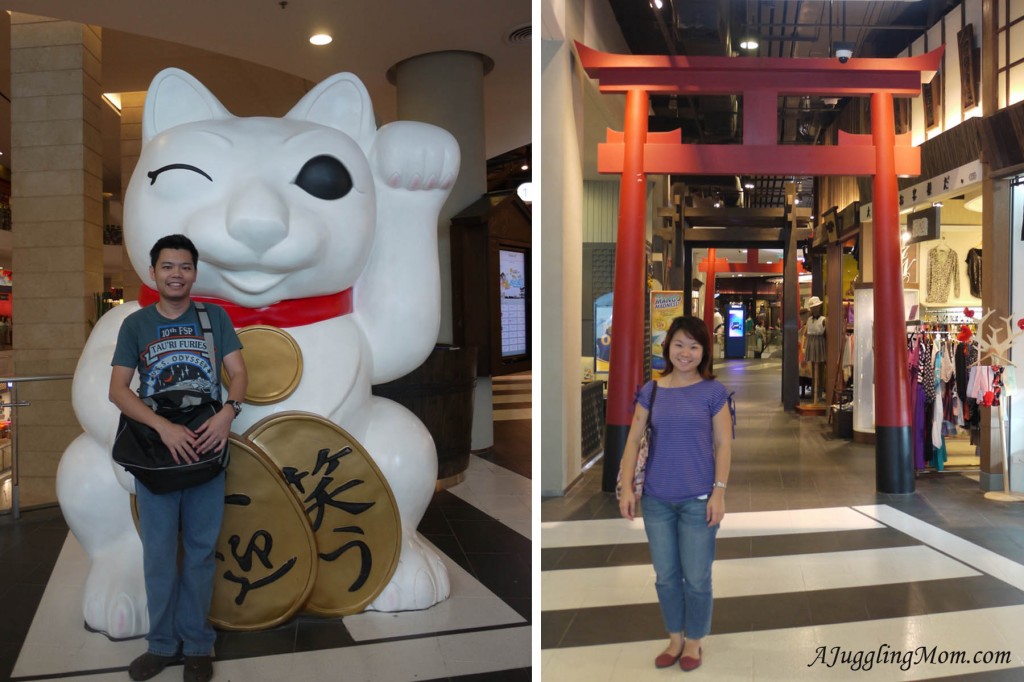 Oh and for bargain hunters, the shop owners here still allows bargaining. But don't expect them to be as generous with discounts like Platinum Mall.
The next level was Paris, the fashion capital which is the level for designer brands from international brands and up and coming local designers. Some of them also used to be from Chatuchak and have shifted here after becoming more established designers.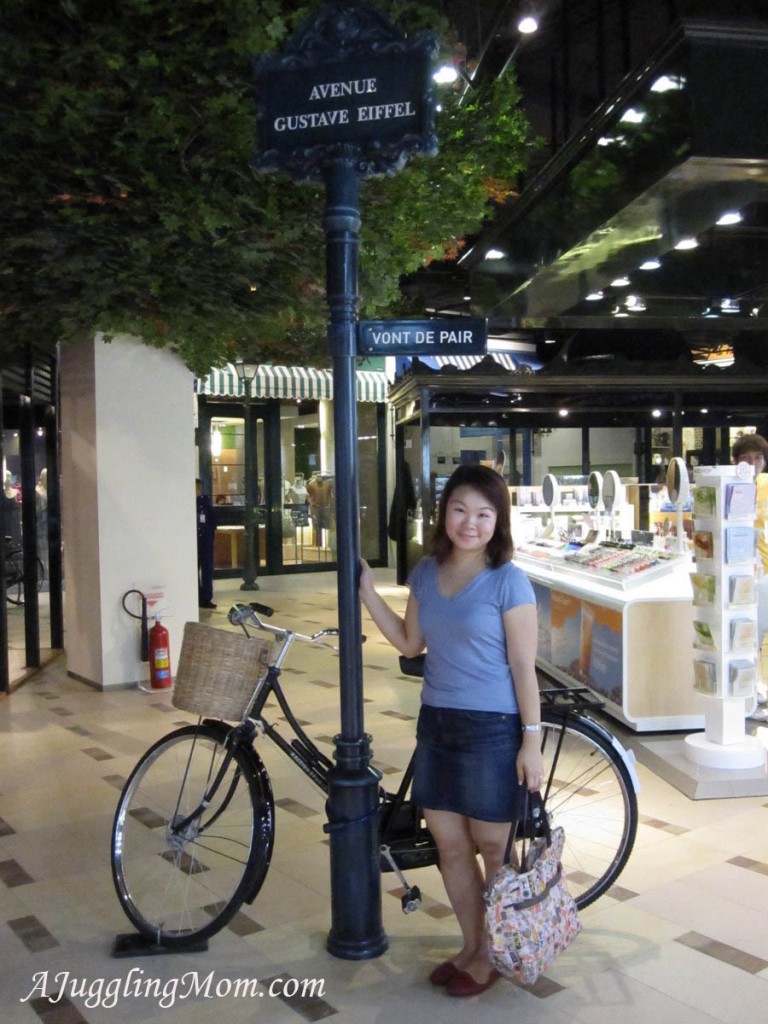 On the Ground level was Rome, another level of boutique brands.
And finally on the Lower Ground, you'll enter into the Caribbean tropics, where a huge lighthouse welcomes you.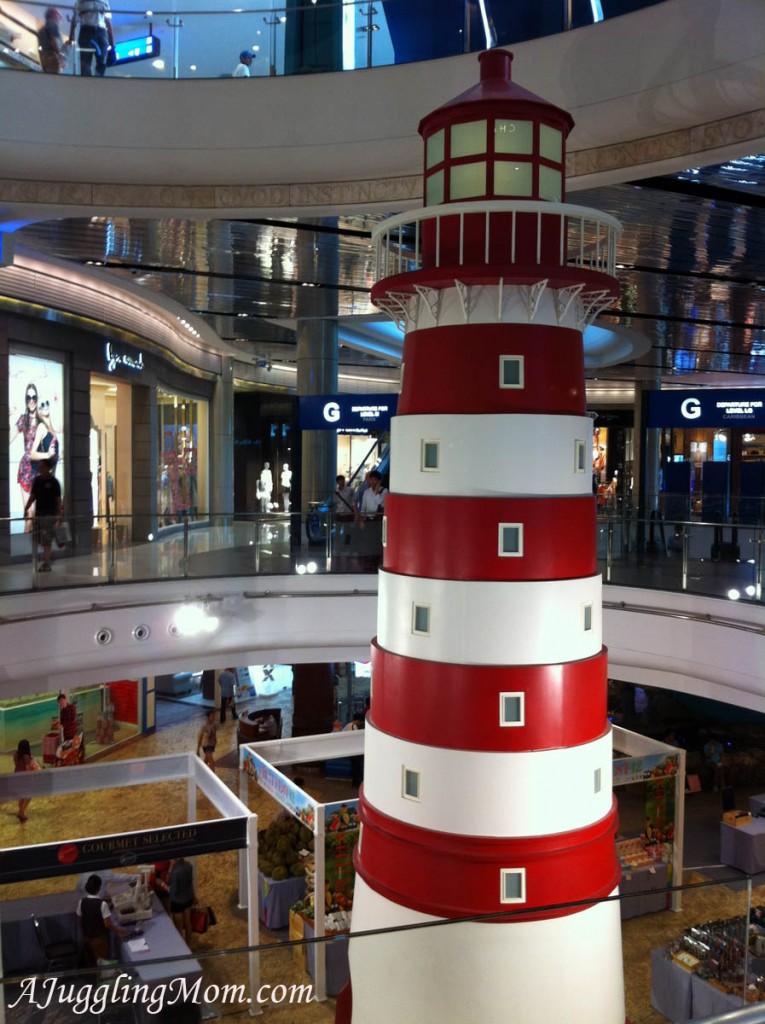 Here's there's a supermarket and fast food joints like MOS burger and Mister Donuts. But something caught my attention, Tao Kae Noi Land!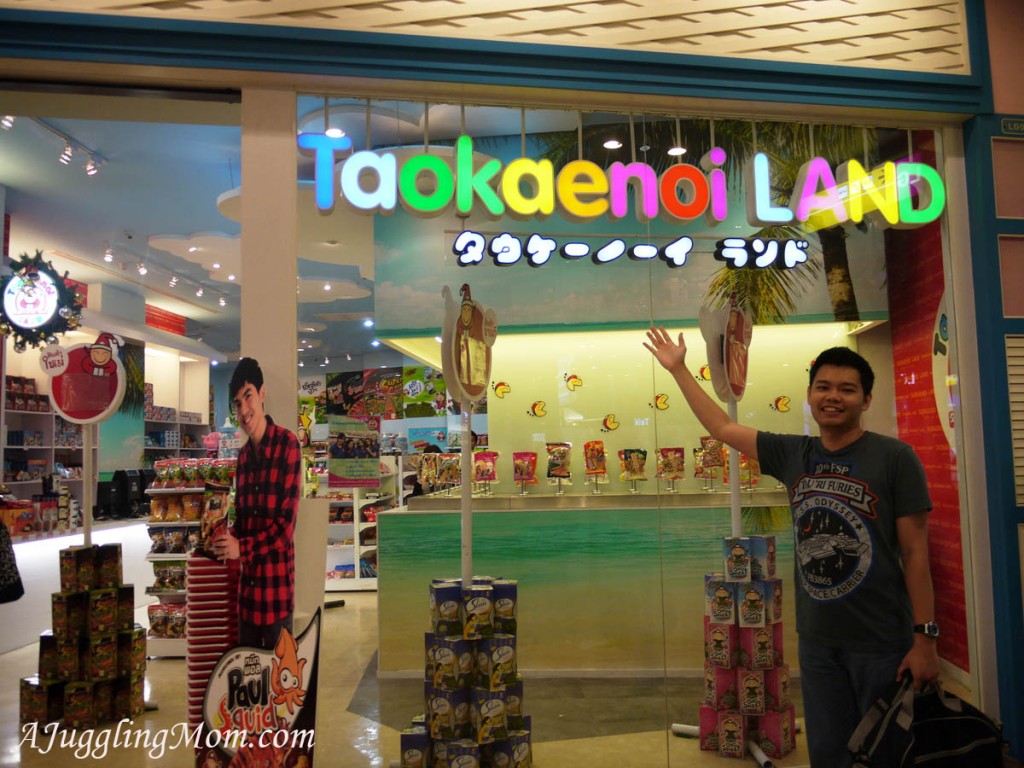 For those of you that don't know, Tao Kae Noi is a brand of crispy seaweed from Thailand that's super yummlicious. I love their tom yum goong and wasabi seaweed that really gives a kick! But here there are so many more varieties, like the Paul Squid, which I suspect was made infamous after it's physic ability o predict soccer results.
Physic or not, Paul sure tasted yummy. My only regret is that I should have bought more packets of them back.
 But if you thought that the novelty of the mall ends here, you'll be greeted with more surprises when you step into their toilets. The bathroom on each level is designed after a particular themed so it's really quite interesting to see where it takes you.
On the 6th floor, it's a movie theme where the doors resembles changing rooms of movie stars. There are also themes like bakery (how weird, I know!), Japanese, etc. I was to shy to whip out my camera each time I'm in the toilet so you'll have to see for yourself.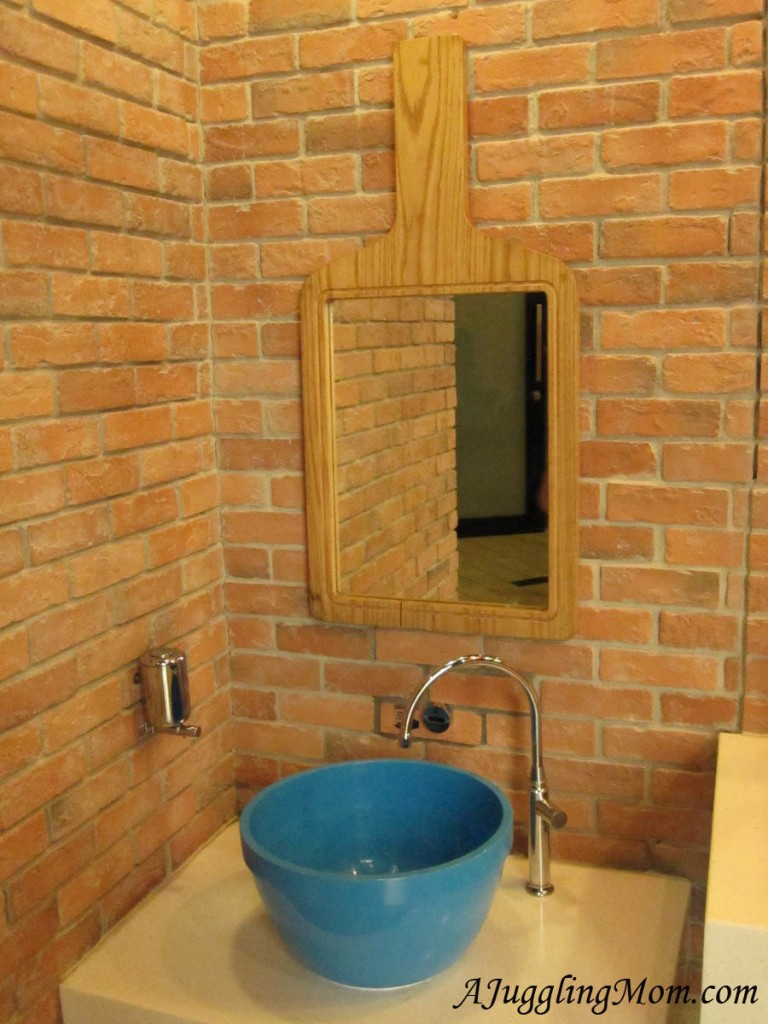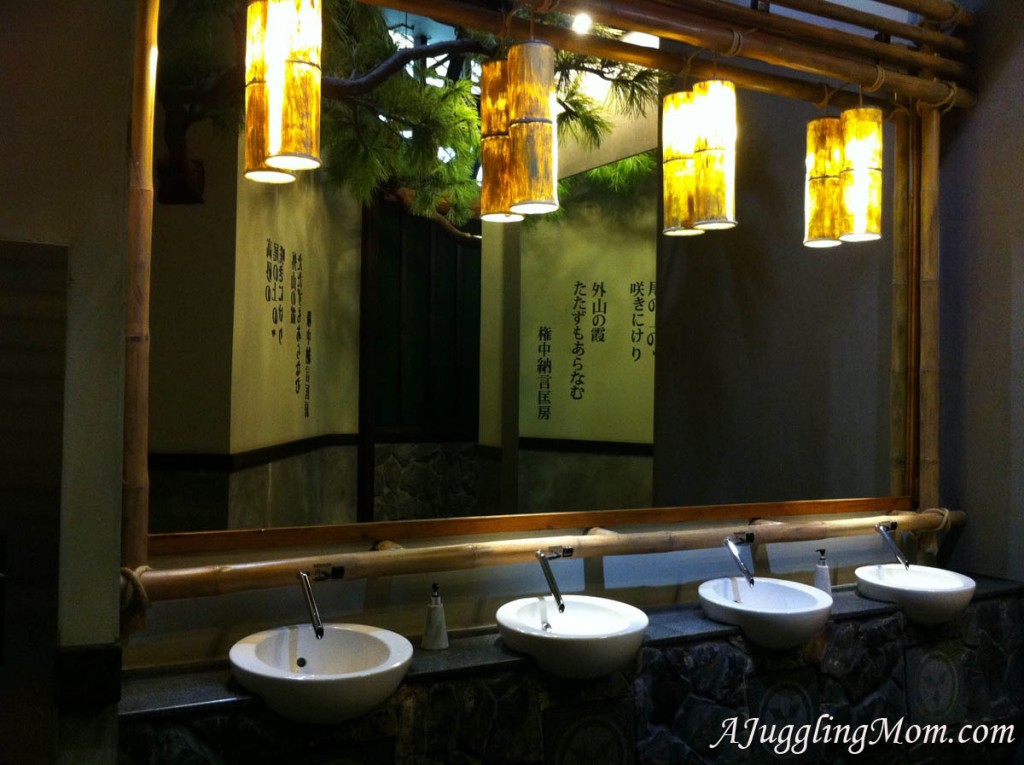 Overall, the mall offers an interesting concept and it's worthwhile to see what the fuss over the latest mall is about. Plus with soaring temperatures in Bangkok, Terminal 21 may be a great alternative to shop without melting under the heat.
To get there, you can take the BTS to Asoke or the MRT to Sukhumvit station.
More shopping places in Bangkok
Tagged: Bangkok, Bangkok Travel Guide, review, shopping, shopping mall, Thailand