No visitor will miss visiting MBK when you're in Thailand. With a shopping mall that boast of a thousands of shops, surely there must be something for everyone. Some years back,  MBK used to be my shoe heaven, but it has recently been overtaken by Siam Square.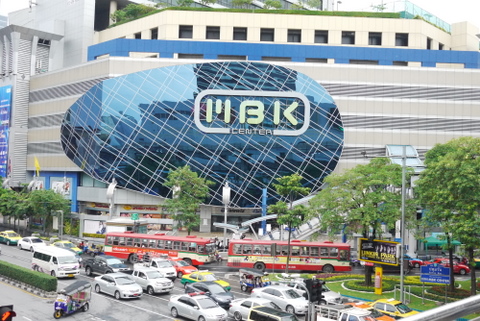 But one thing that you'll never lack here is the sheer options for food. As we hit the raining season, we had to cancel our plans to visit the night markets to avoid being drench and ended up here for our dinner.
You don't necessarily associate steamboat with Bangkok. But if you're looking for a breather for your taste buds after all that tom yum goong, green curry and phad thai, MK Restaurant could be your answer.
There is nothing thai about the food from MK as all the food choices is what we are familiar back home. But this is one place that is very popular with the locals as they enjoy a meal of hotpot without blowing their budget.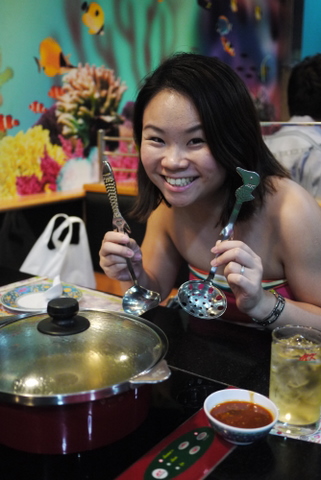 You can either order from their ala-carte menu or go with their set menus like we did here. Our set consisted of pork, prawns, fish cake, squid and assorted dumplings.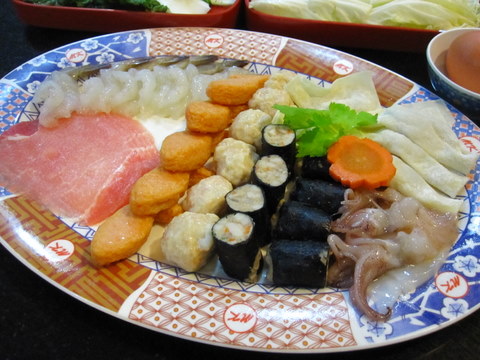 Service is fast here as you'll only need to place your orders, wait for the soup base to boil as your food is served. After your food is cooked just tuck in and satisfy your hunger.
There is nothing particularly memorable about the food experience at MK. But like they say, when in Thai, eat like the Thais.
But what I would recommend is the Sukishi Charcoal Grill Restaurant. The restaurant is located on the 7th floor, where you'll find plenty of food choices.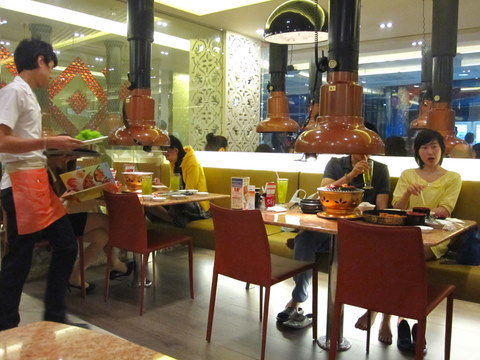 Charcoal grill is getting more popular in Singapore these days but certainly not at the prices you get in Bangkok. And since it was our last dinner in Bangkok, we indulged by having beef, scallops, prawns, chicken, sashimi and tempura.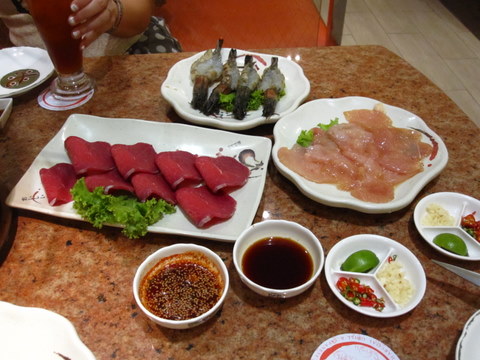 Thais love their sauces and once again we were given different dips to go with our food and they tasted fabulous! I wonder what's in their secret recipe.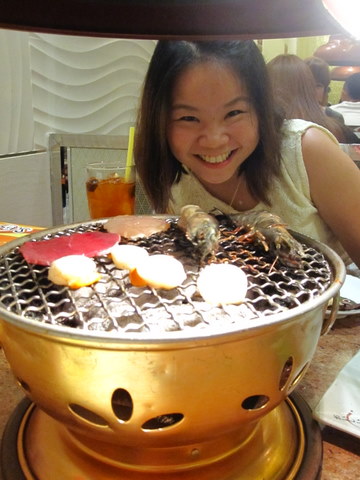 But a word of caution, you'll stink after you step out of that place.
Enough talk about food. I also picked up some toiletries and make up from MBK.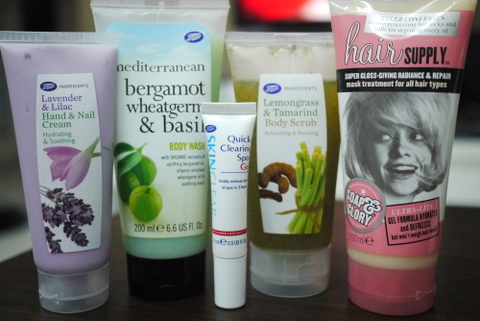 Boots products from the Boots pharmacy which can be found in almost every mall. They even carry Soap and Glory products. And for my emergency zit moment, I had to grab this spot clearing gel which helped to reduce my pimple that was about to explode.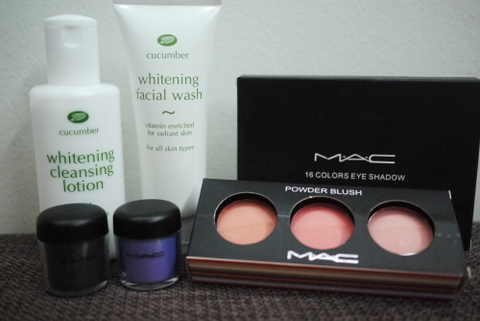 Boots cleansing lotion and facial wash. Plus Mac make up
 And last but not least, the most awesome thing I did at MBK…
.
.
.
.
My gorgeous manicure that was hand drawn by a guy (I know what you're thinking, no not a He-She!). The attention to details is so amazing. My pedicure was in the same shade of pink with silver glitter just minus the drawings and I paid just 500 bhat = $20!
Don't expect the fancy stuffs you get in Singapore like cleaning of cuticles, massage of feet, etc. The shop is located along the overhead bridge with a bright green signboard. Forgot to take a photo of the shop but it's one of the largest nail shop along that stretch. Don't say that I didn't share this gem with you!
More shopping places in Bangkok: