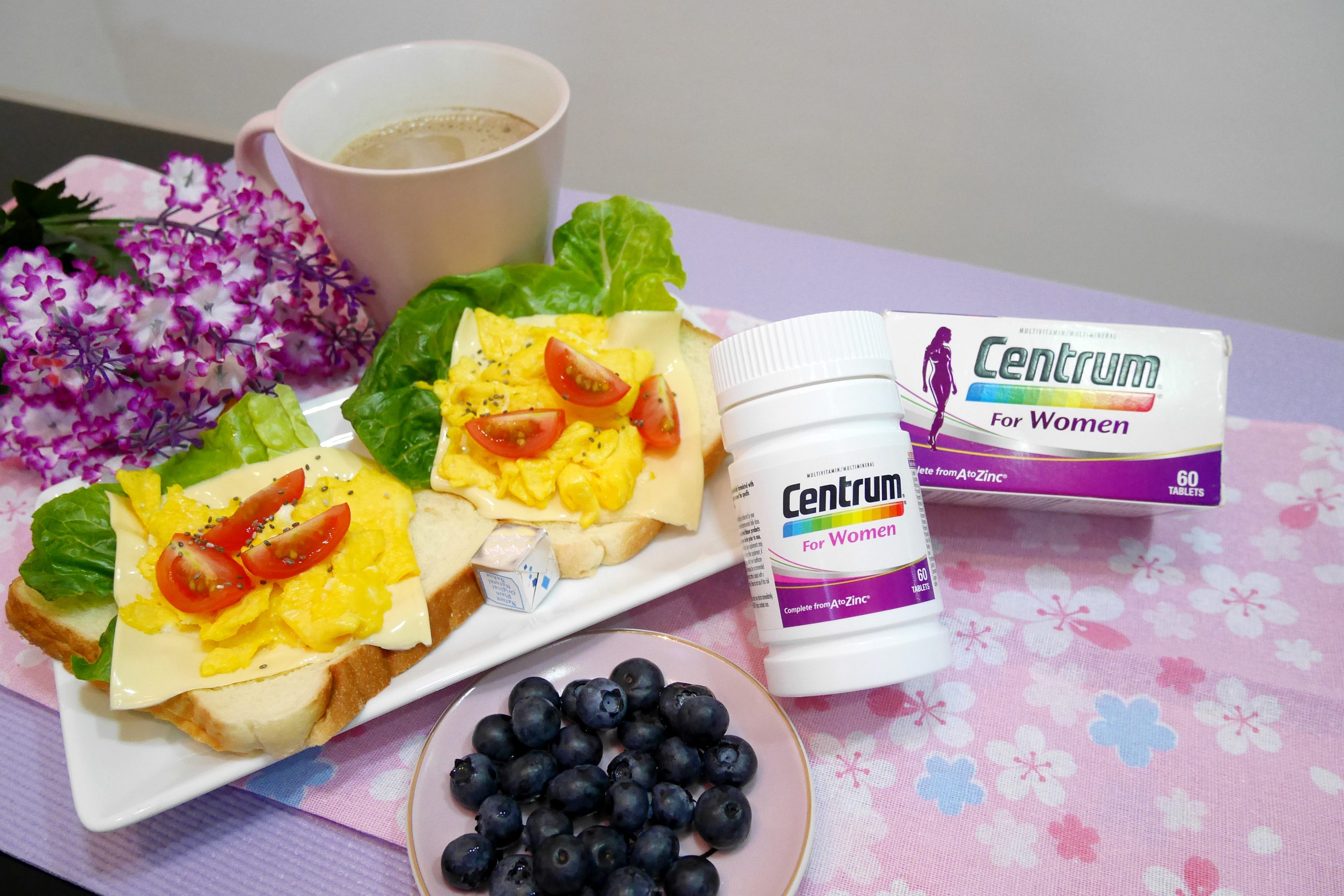 As much as I buy the saying age is just a number, I'll be better off wisening up by taking extra care of my body now that I'm approaching my 40s.
While it's been proven that age reduces our metabolic rate and ability to absorb nutrients from our food, it is possible to keep ourselves in optimum health by making simple changes. Starting from what we eat.
Keep in optimum health by making small changes, starting from what we eat.
That's why I'm been paying attention to my diet especially breakfast as it's the first meal to power me through the day. Despite my best attempts to prepare healthy meals, there are days when this cooking mama hangs up her apron, because let's get real, I'm no domestic goddess.
I enjoy dining out with friends because that's when I get to indulge in happy food – the kind that's big on taste but oftentimes unhealthy, like fried and spicy food. Otherwise, I simply grab what's most convenient. Are they always the most wholesome and nutritious choices?
Not all the time.
But it's hard to ignore the fact that my body is missing out on important vitamins and minerals.  The telltale signs? Brittle nails, hair loss, feeling tired and weaken immunity with more sniffles. Do I see you nodding in agreement too?
Food vs Supplement. Which is better?
So should you obtain your nutrients from your diet or supplements?
I'll say, go with the best of both worlds. Getting your nutrients directly from food is no doubt the better option, but as we get older, our ability to absorb nutrients from food decreases.
Moreover, supplements are so convenient these days with so many choices available and they provide the recommended daily amount of vitamins needed in just one pill.  To supercharge my diet, I've been taking multivitamins to fill in my nutritional gaps.
Plugging nutritional gaps with Centrum for Women
Centrum for Women is a complete multivitamin with adjusted levels of vitamins and minerals to fill the specific nutritional gaps of women. How so?
Centrum for Women's formula has more calcium, vitamin D and magnesium as well as over 20 other important vitamins and minerals to support the unique nutritional needs of women.
To make sure I never miss my daily dose of vitamins, I always pop it straight after breakfast.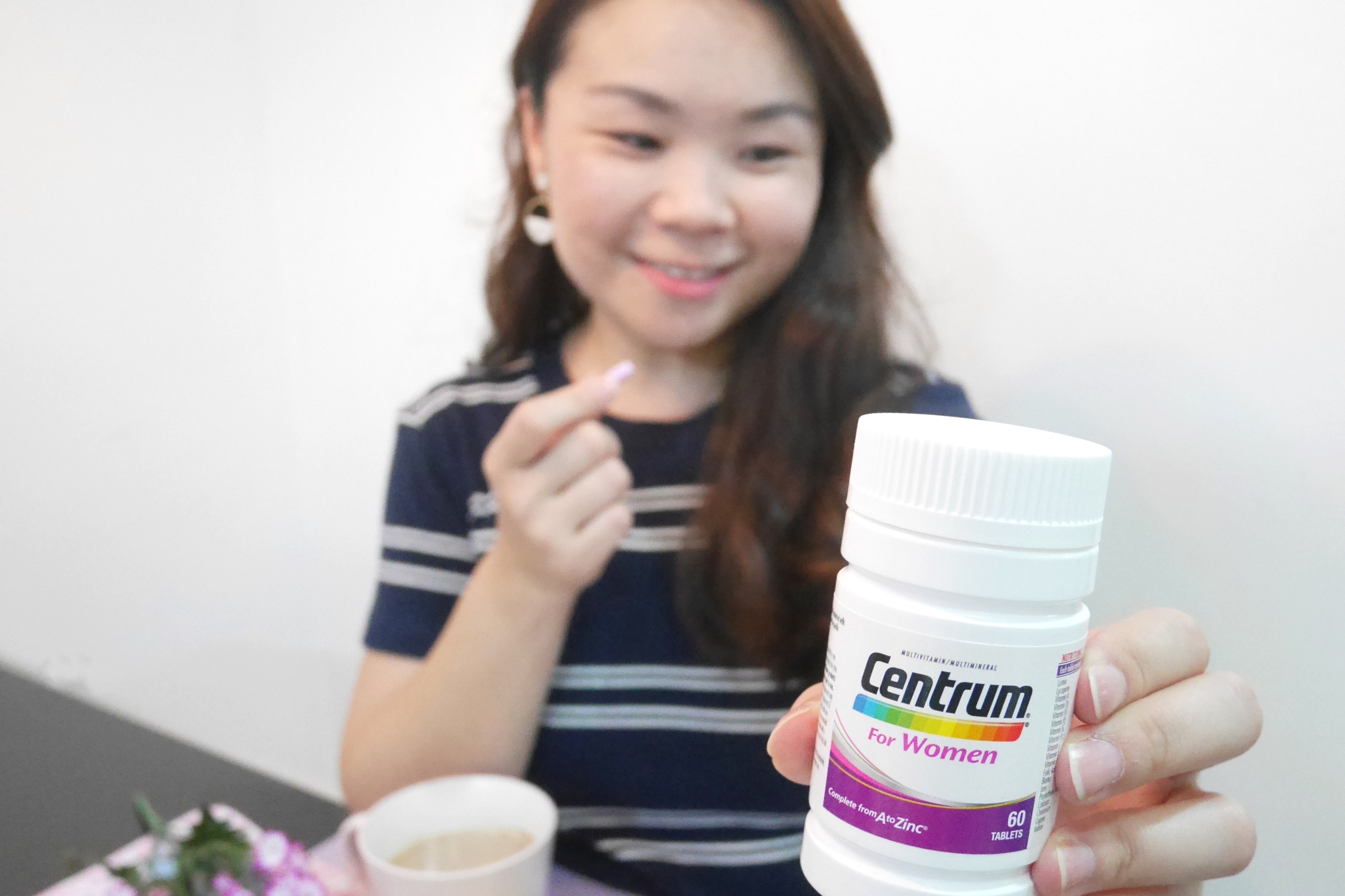 I've tried a few brands of multivitamins and I can tell you which never got repurchased because they leave such a horrible aftertaste that lingers. In fact, I was guilty of abandoning a newly opened bottle of multivitamins because it left me feeling so nausea that I wanted to gag each time I took it.
Naturally that was my top concern when I made the switch. I was so relieved that I didn't face such problems when I switched to Centrum for Women multivitamins. The purple capsules are a comfortable size and I never have any difficulties swallowing them.
After taking them for half a month, I'm a happy and healthy convert.
Oh, and one noticeable change is how my brittle nails are looking so much healthier with no cracks. Which means I can finally do a manicure and not worry about damaging my nails.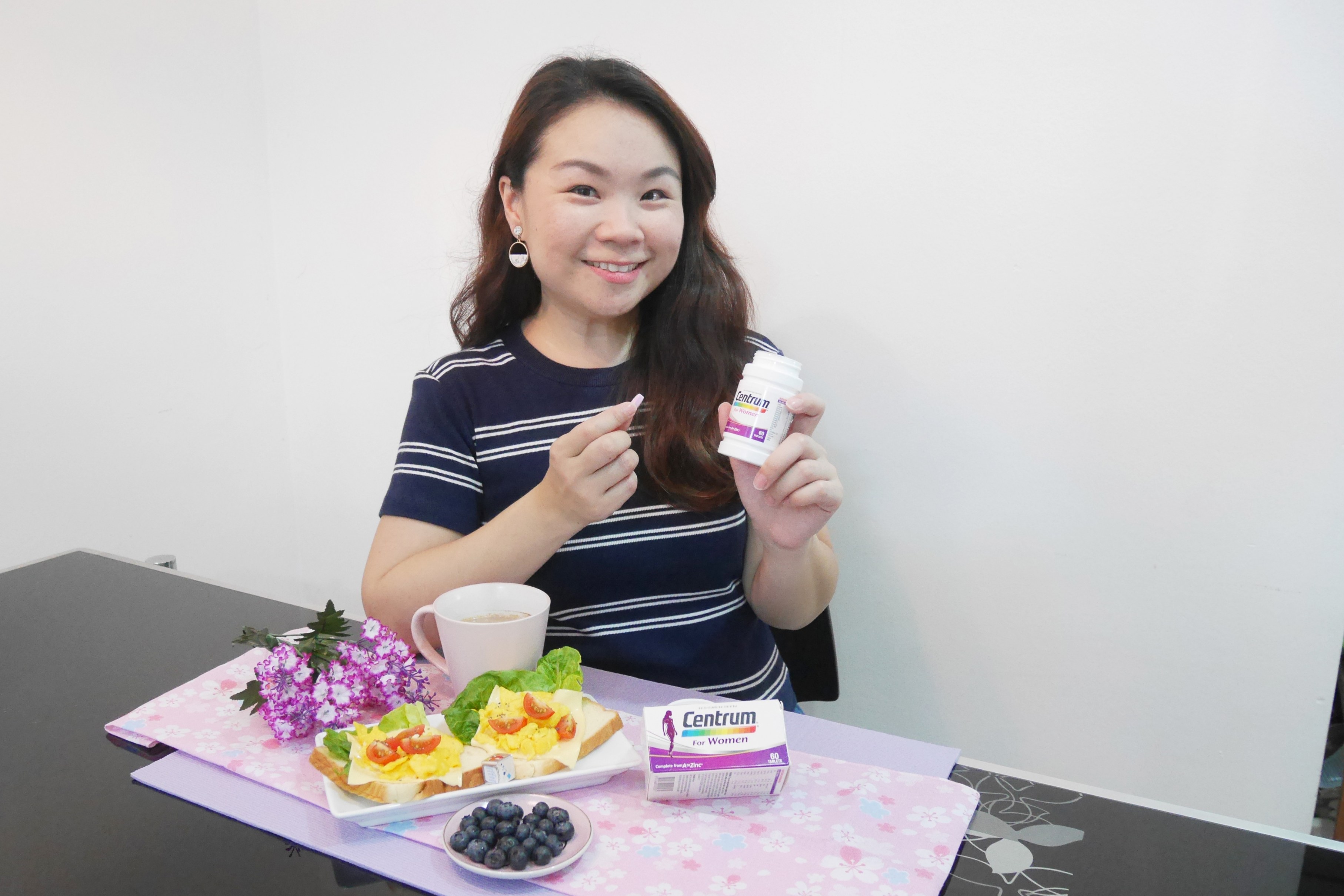 There is no one size fits all when it comes to health, but Centrum can help with multivitamins that are specially created for women. If you haven't found a go-to multivitamin, give Centrum for Women a try today. After all, it's never too late to take care of your well-being.
You can purchase Centrum for Women multivitamins from major pharmacies and supermarkets in Singapore as well as online at Centrum or Pretty Healthy.
– WIN Centrum for Women + Centrum for Men – 

Thanks for my kind sponsor, I'll be giving away a bottle of Centrum for Women and Centrum for Men to get you started on being healthier parents!
To participate, simply head to my Instagram account @ajugglingmom.
1. FOLLOW @ajugglingmom and @centrumsg.
2. LIKE this giveaway post after reading my review.
3. TAG 3 other friends to share this giveaway with them.
This giveaway is open only to those residing in Singapore and closes on 14 August 2019 23:59. You must complete Steps 1-3 to be eligible for the giveaway. All the best!
Take note:
Winners will be notified via email or direct message on IG.
This giveaway is only open to all readers residing in Singapore. This giveaway is by no means endorsed, administered or affiliated with Instagram.
* This post is brought to you by Centrum.
Tagged: healthy, healthy lifestyle