I know parents with young kids may think twice about going to countries like Thailand because they worry that the food is unsuitable for their young children. But as it turns out, there are quite a few child friendly restaurants in Krabi that we tried and I've also included some that are recommended by fellow travellers on Trip Advisor too.
We stayed at the Holiday Inn Resort during our stay in Krabi and besides being a family friendly hotel, it's convenient located in front of the Ao Nang beach front with a pharmacy, 24-hour Family Mart as well as eateries conveniently located next door. You can read more about the hotel here.
Just next door was a food centre where they have local food as well as pizza, Korean and Muslim food. We had dinner at May and Zin which was rated #4 along Ao Nang by Trip Advisor. My eating companions, read the hubby and daughter can't take spicy food, so we had pretty mild food like pandan chicken, green curry with chicken, fish cake and toufu soup.
The pandan chicken was well marinated and cooked with a slight charred taste, the way I like it. The green curry with chicken was pretty good too and the coconut was smooth and creamy. And the meal didn't even cost us more than $15.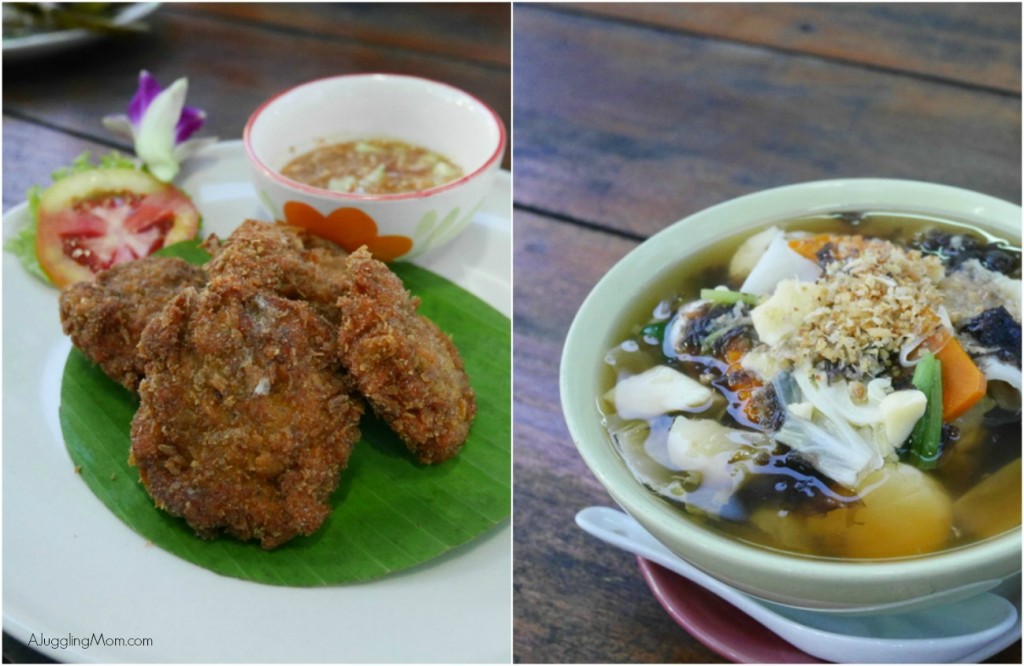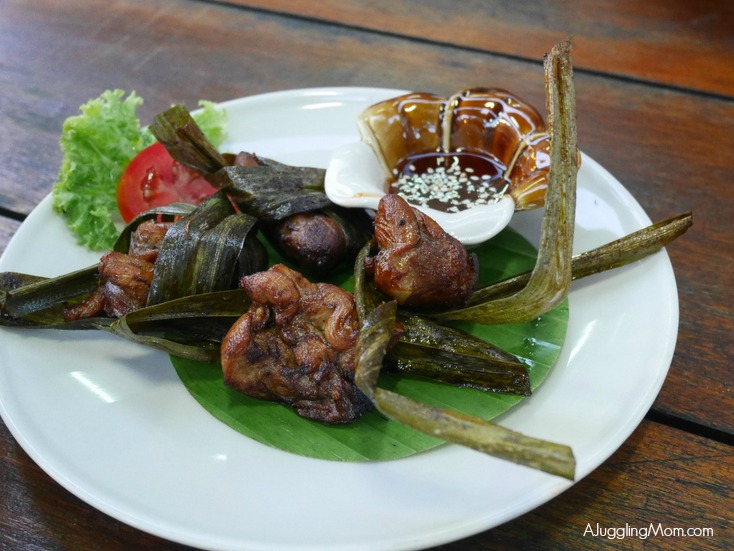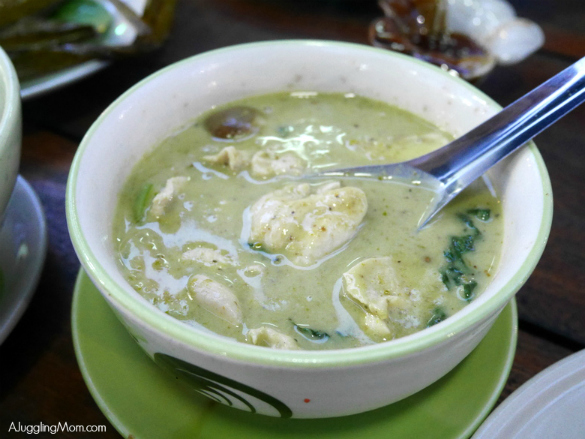 May & Zin Restaurant
Ao Nang Beach | Nopparat Thara Beach, Ao Nang,Krabi Town 81000, Thailand
We also ventured out to the main stretch of Ao-Nang and spotted a couple of restaurants that I remember reading about that are suitable for families.
Blue Mango
Cuisine: Pizza, European, Thai, Pasta, Swedish, Scandinavian
Address: 161/1 Moo 2, Ao Nang, Krabi Town 81000, Thailand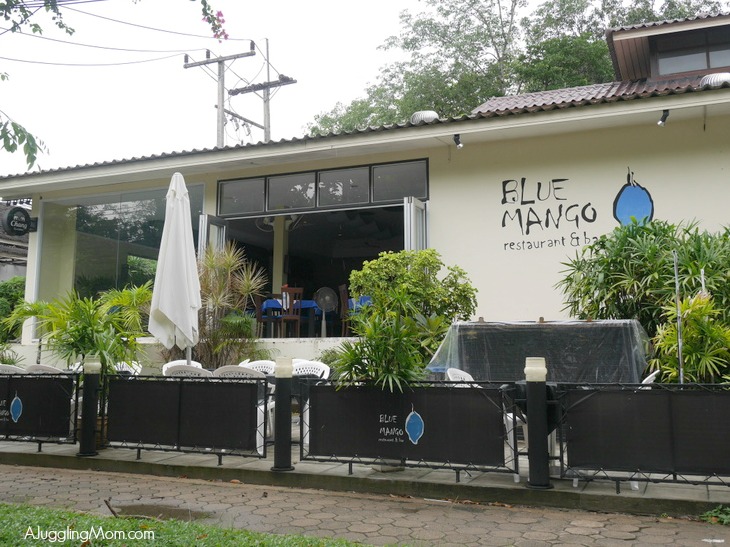 Lae Lay Grill
Cuisine: Seafood, barbeque, Thai
Address: 89 Moo 3, Ao Nang, Krabi Town 81000, Thailand
Rating on Trip Advisor: #21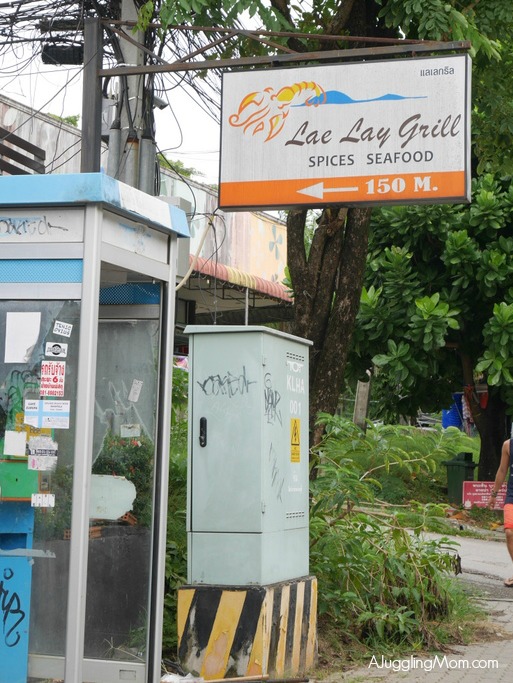 The Lae Lay Grill is not so much a family friendly restaurant, but it sure makes for a romantic night out. I heard that this place is rather popular, so you may want to call and make booking for your dinner at Lae Lay Grill, where you can catch the gorgeous sunset from the peak. There are mixed reviews about the food and you can expect that a meals there would be more pricey than most places. But most say that service and the view is great.
If you're up for street food, you can find them along the streets but of course do choose your food wisely. I wouldn't go items like Mango sticky rice because it's raw food and the coconut might not be fresh. So as a safer bet, I'll have cooked food and pray hard I don't get any food poisoning.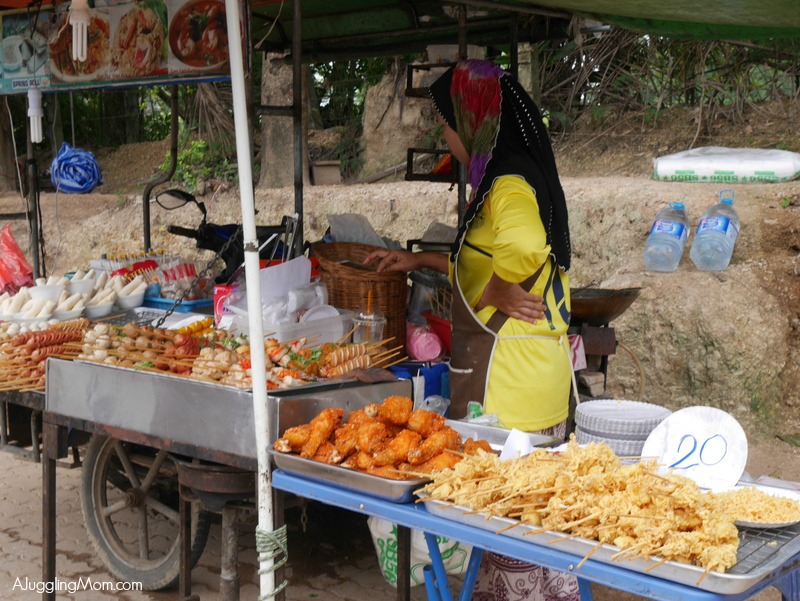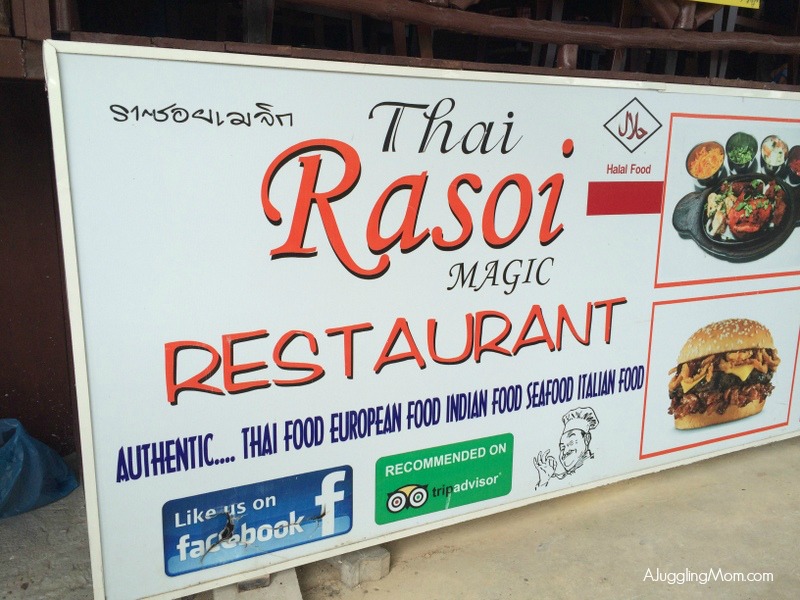 For our lunch on the third day,  we settled on Rasoi Restaurant which is along Ao-Nang. But frankly, it was not my top choice as it started to rained and we simply hopped into the nearest restaurant to avoid getting drenched.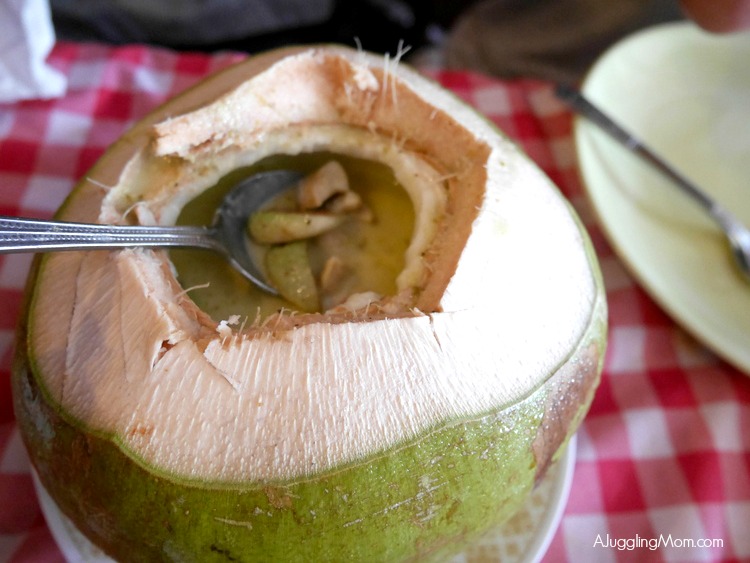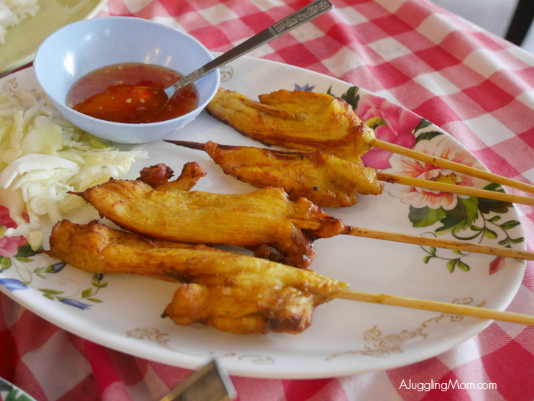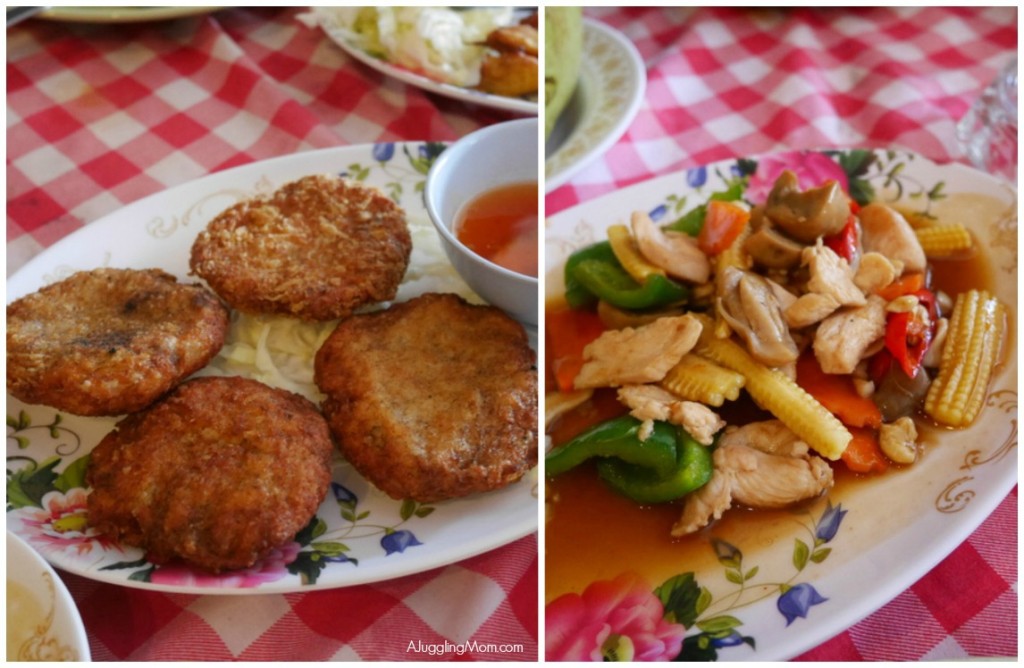 The restaurant offered Italian, Thai and Indian cuisine and we ordered a few local dishes. Even with a few tables occupied, the food took about 20 minutes to arrived.
The chicken satay was dry and I abandoned it after a few bites. The green curry served in a coconut husk was much better but in comparison to the one we had at May and Zim, it wasn't as rich and creamy. The other dishes were so-so only. Not a place I would return.
Black Canyon Coffee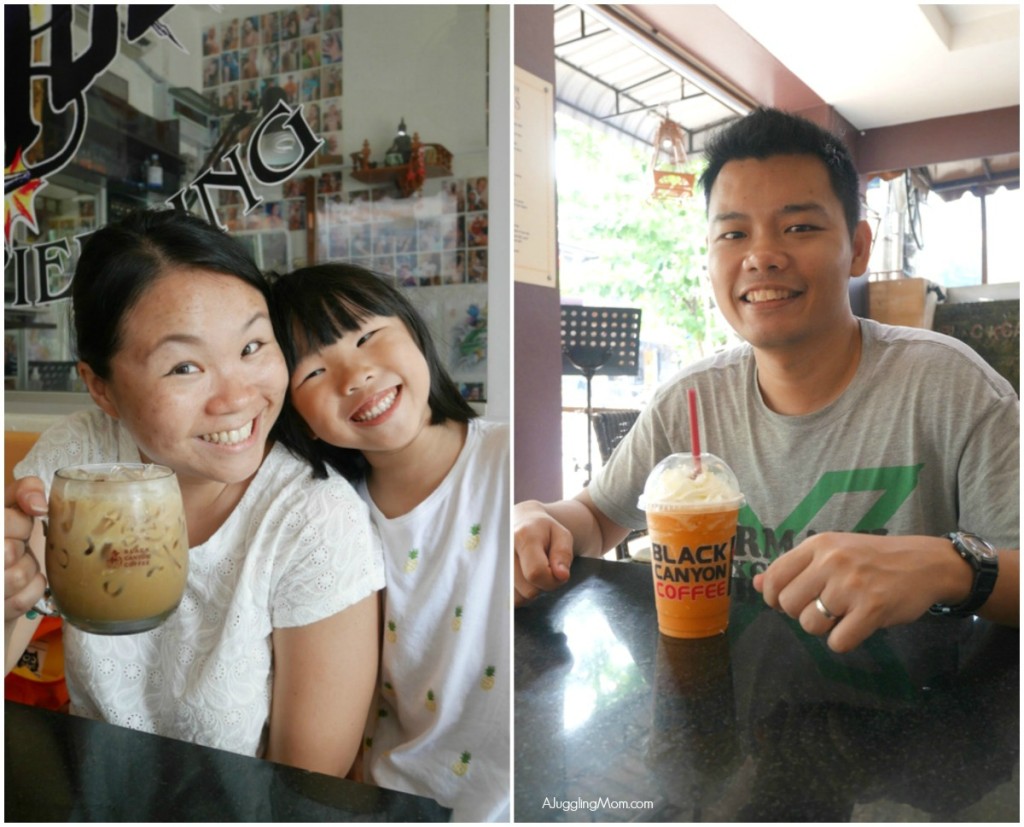 When in Thailand, I always make a coffee pit stop at Black Canyon Coffee and their best drink in my opinion is the Iced Black Canyon coffee. Alexis had a Thai Iced Milk Tea and it was so so sweet like how they always are. Sophie was unhappy to be left out for this coffee break so she got a chocolate frappe too!
For dinner, we went to the Ao Nang Seafood along the beach front and it turned out to be such a bad idea because it was basically a tourist trap and I felt like a stupid sucker 🙁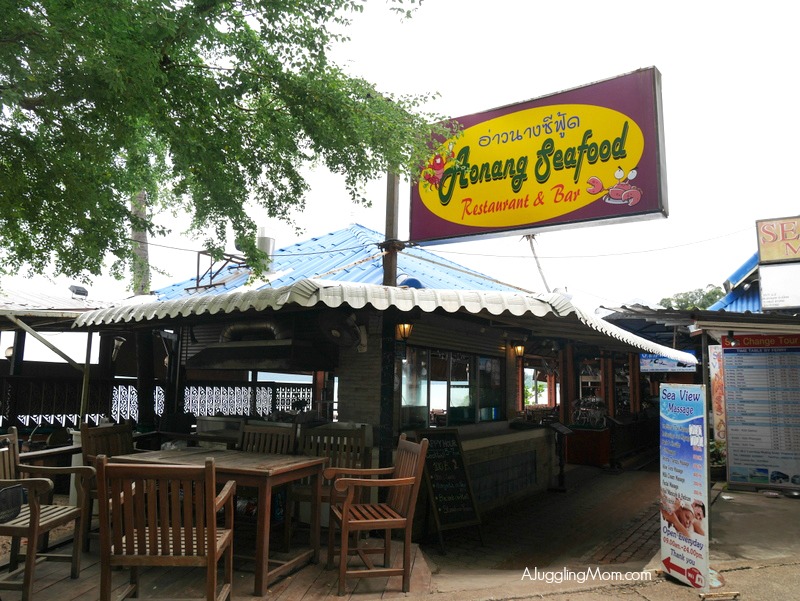 Baanlay Thai Kitchen
Cuisine: Seafood, Thai
Address: 22/1 Moo 2, Ao Nang, Krabi Town 81000, Thailand
Although the restaurant had a sea view, the sunset was  really far from spectacular and it fact, the sun set as hidden from where we were seated and we could only see the tinge of orange as the sun went down. So don't I've learnt my lesson not to be so gullible when some websites swear it's the place to go for seafood, as the place along with the other beach facing restaurants was really quiet on a Friday evening.
Food was very average and the portions were even smaller than most places and much more pricier too. You have been warned.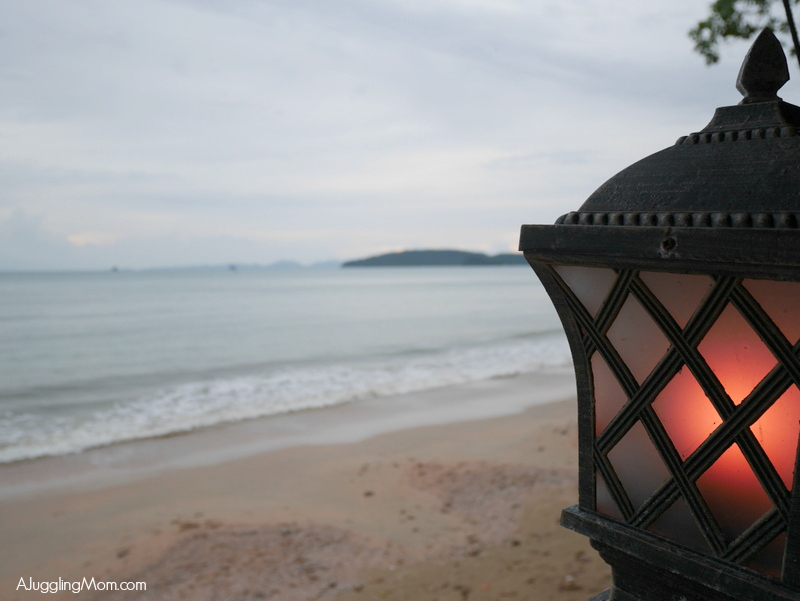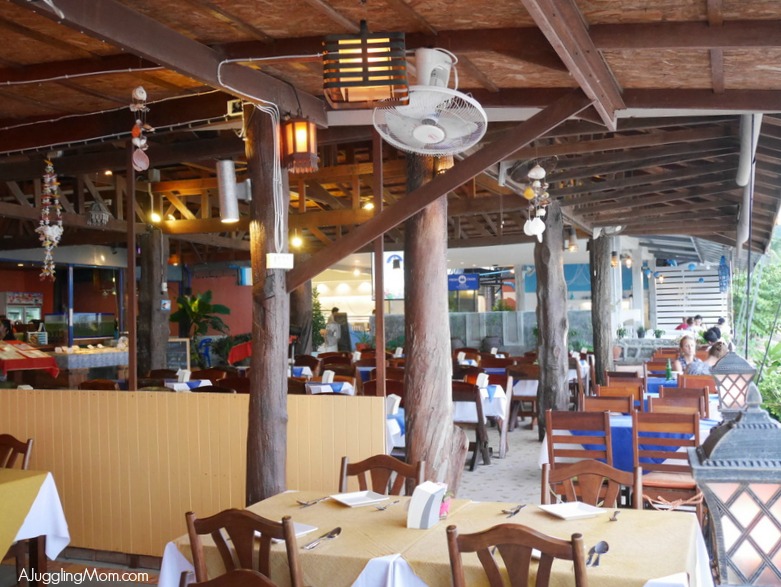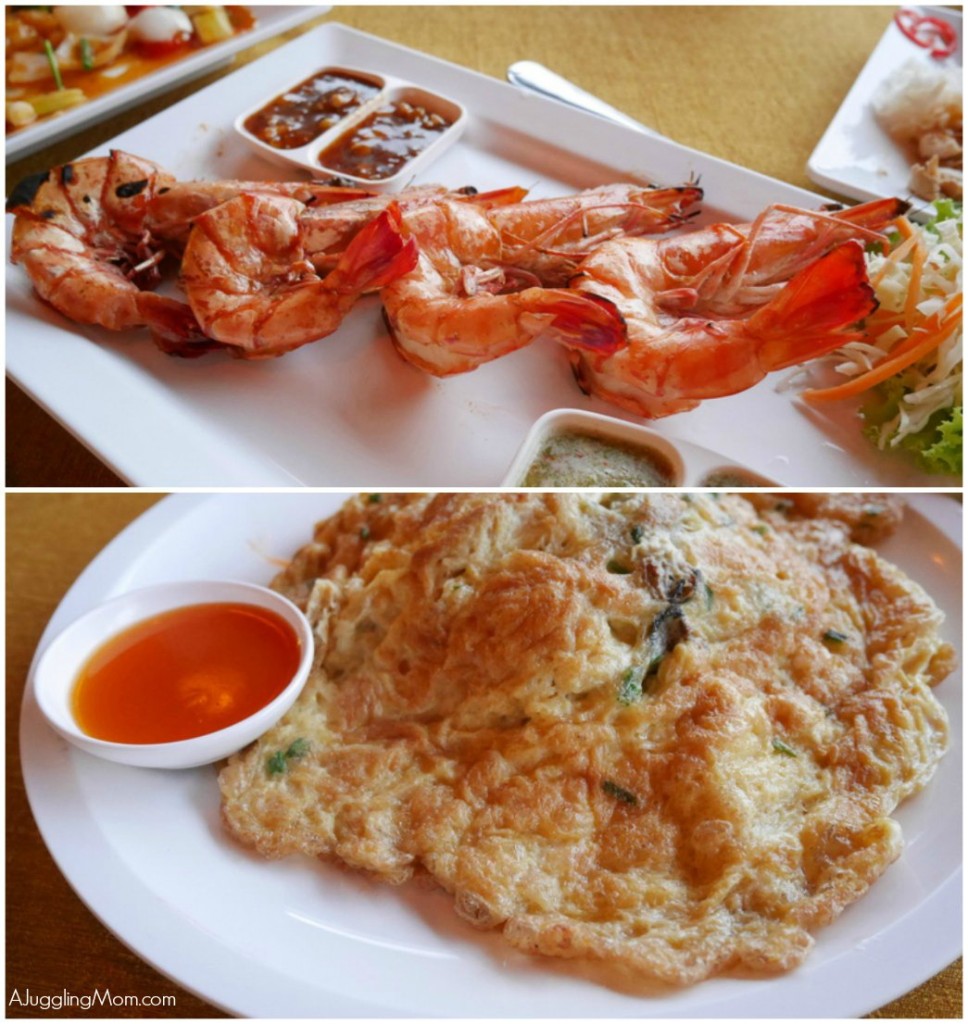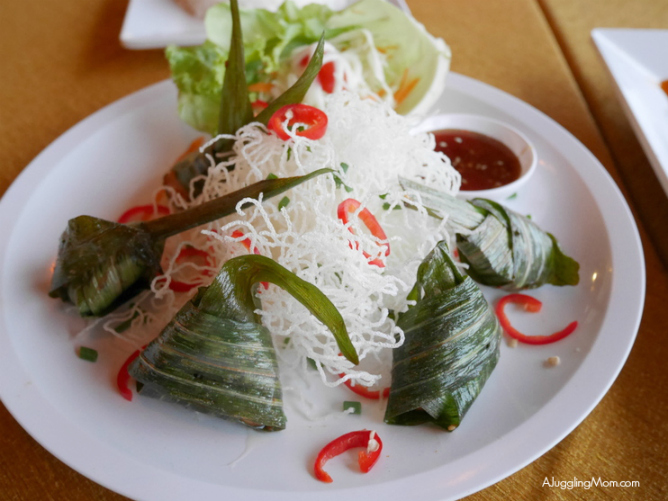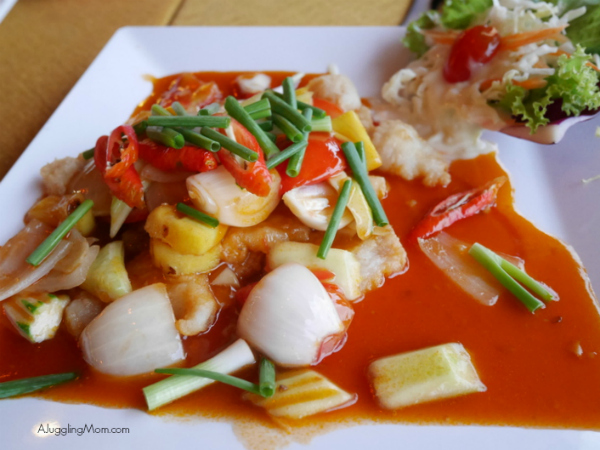 But one place I do highly recommend is Bussaba Thai Restaurant.
Bussaba Thai Restaurant
Cuisine: European and Thai
Address: 129 Moo 3, Ao Nang, Krabi Town 81000, Thailand (Formerly E-San Seafood Aonang)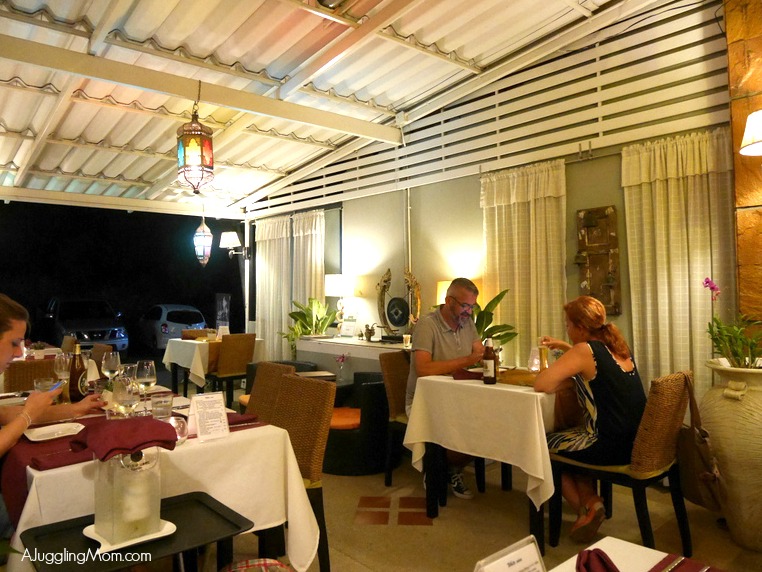 This was one restaurant I was looking forward to as I heard so many good reviews about from the food, to service to ambiance. The restaurant is more on the high end side but they are hands down one of the best places to dine at. 
To get there, we had to walk in from the main road which took us slightly under 10 minutes. It's also just next to Carnivore Steak and Grill, which I read is a highly raved restaurant in Krabi for steak lovers.
I really liked the deco and ambience of the restaurant and the staff were also very attentive and prompt in their service.
We had the fried crab meat in curry powder and salted egg and while it sounded like an odd combination of contradicting flavours, the pairing turned out to be so good and din't seem too overpowering. And you can tell that they really put in effort into the beautiful presentation of the dishes too.
The other dishes like grilled fish fillet, beef and vegetables hot plate and prawn cakes were also a hot favourite too.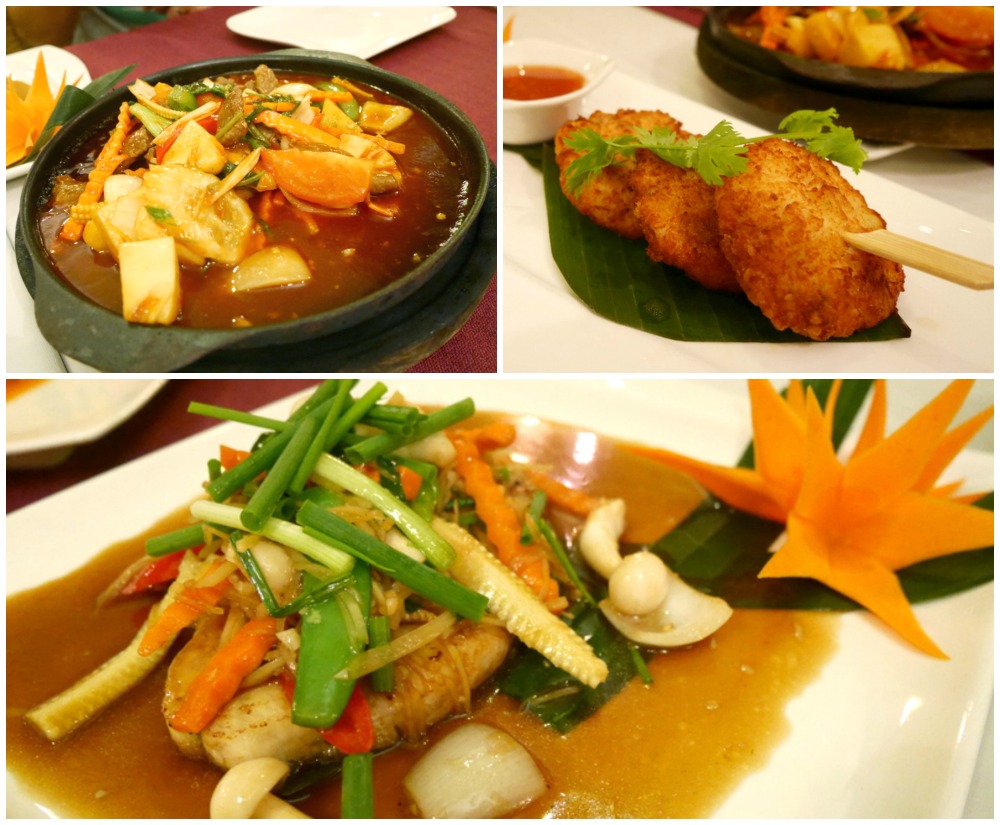 On the last day, we got more adventurous and ventured into a little lane near our hotel where they had a few local food stalls.
We settled on this shop, Kam Pung and ordered the usual kids friendly dishes like pineapple rice and prawn cakes.
Since it was the last day, I decided to go for Tom Yum soup but alas, I was misled by the photo and my Tom Yum turned out to be some clear veggie soup which was good for everyone in the end. Guess I'm better off preserving my voice and not take too much spicy food.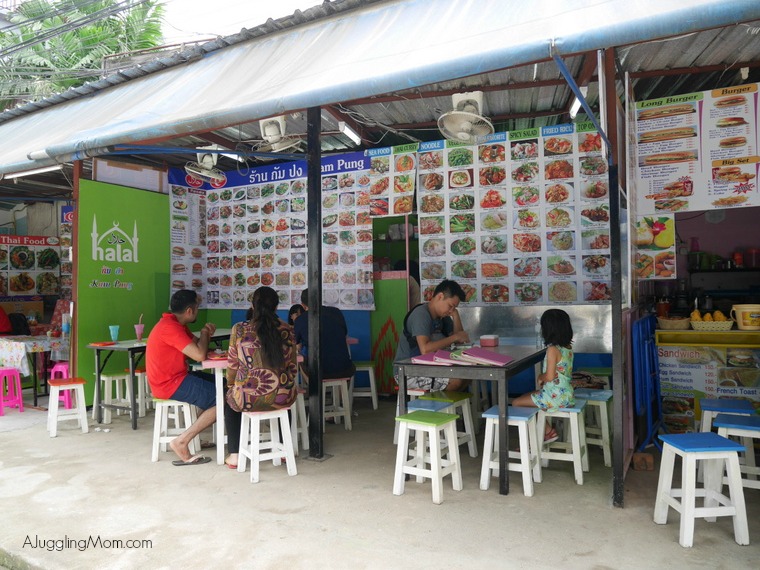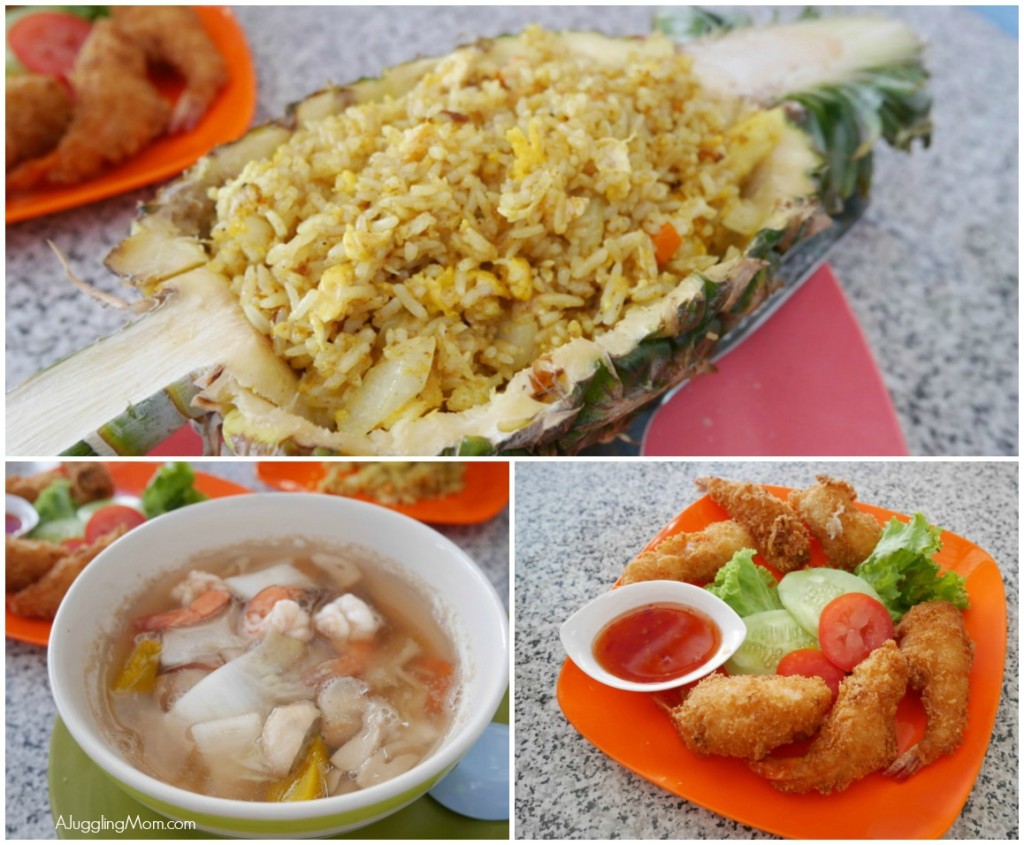 Before I end this foodie post, you may also like to check out this place where we went for massage. After all what is a vacation to Thailand without enjoy good and cheap massage?
Massage Corner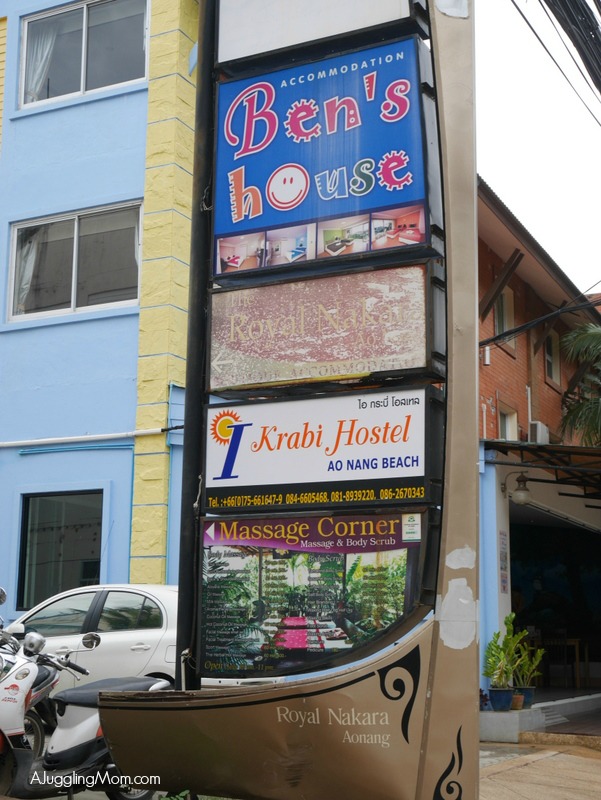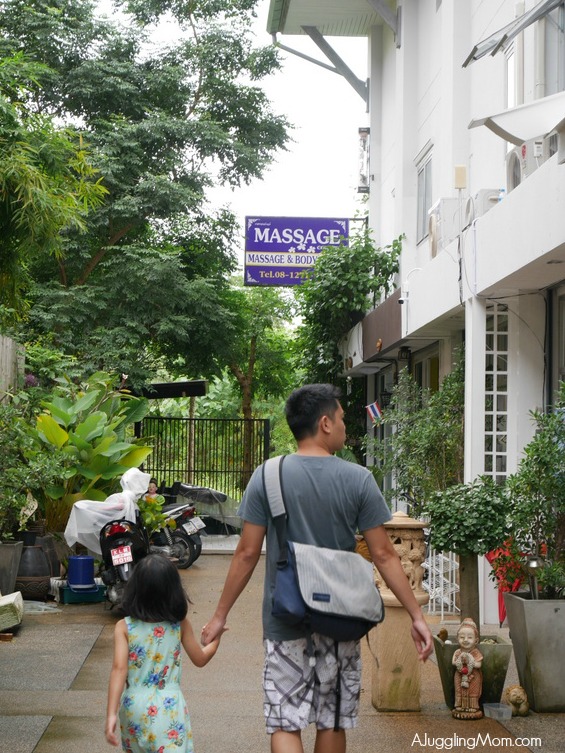 Massage Corner is actually very close to the place where we had dinner at Bussaba Thai and we went there without any any prior bookings. But I heard it's a pretty popular place, so you may want to call first if you don't want to get disappointed.
We opted for Thai Body Massage for an hour and paid 250 baht, which is S$50. And while we were having massage, Sophie had her nails painted.
We were ushered to a room at the basement and initially we were worried as Sophie has having her nails painted on the first floor. But seeing that there were also some guests, we asked them to keep a look out for Sophie and the staff told us that they'll take her to our room once she was done.
The room we had was very basic as you can see above,  but airy and clean. And since they were two of us, they drew the curtains for us for more privacy. The masseuses that we had were very skillful and they were also very thoughtful and asked if the pressure they applied was okay and if the air con temperature as alright.
After the massage, we felt so rejuvenated and relaxed and we enjoyed the massage session a lot.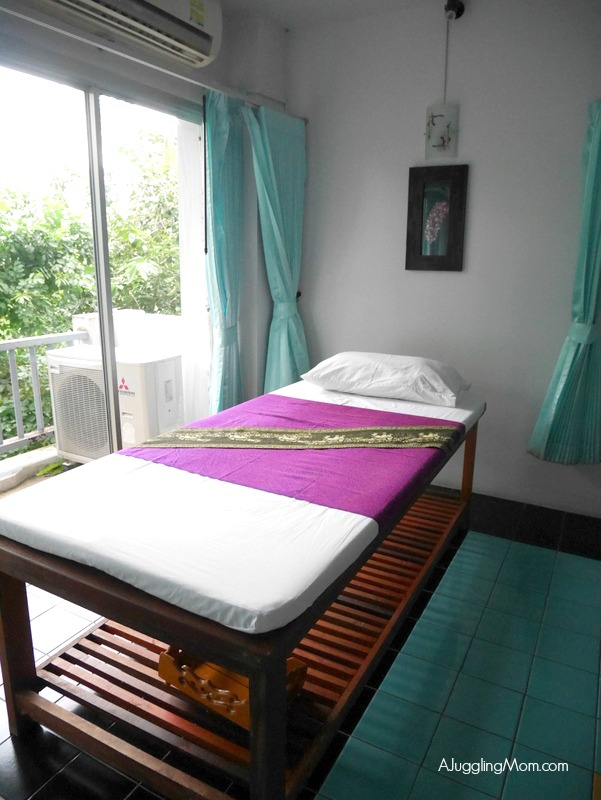 Little Sophie also liked her manicure and they even specially painted flowers for her 🙂 Look how thrilled she was. Looks like I can bring her along for more manicure sessions.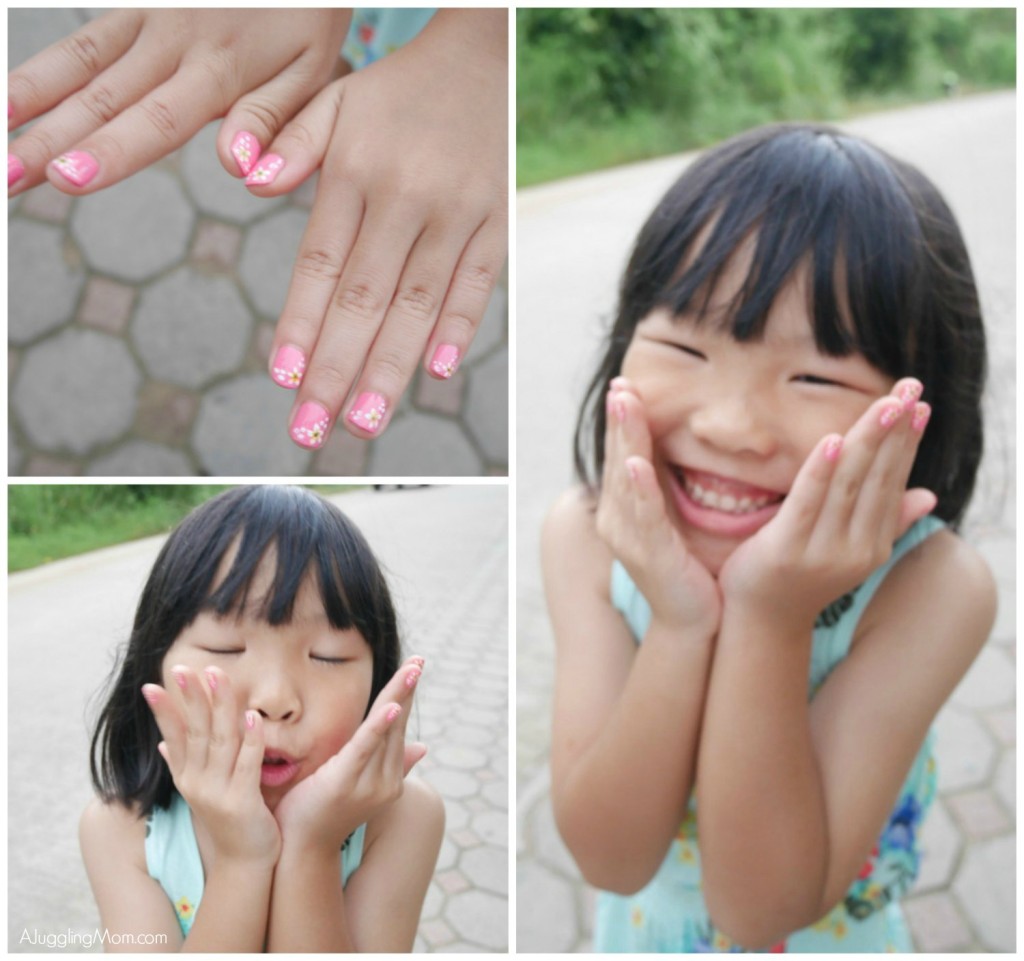 Massage Corner
Address: 155/17 Moo 3, Soi Kor Hang, Ao Nang, Krabi Town 81000, Thailand
opening hours: 10am-11pm
So that sums up my Krabi holiday and here are my other posts if you missed them
Tagged: family friendly activity, family holiday, Krabi, Thailand