As the saying goes, health is better than wealth. So it makes perfect sense to start our kids on the right footing to develop good healthy habits when they are young.
However like most digital native kids, the allure of screen time is increasingly proving to be more enticing over outdoor play time and this is especially so after Sophie entered Primary School. Relaxation is almost synonymous with screen time and from what I hear from other parents, Sophie is not alone.
Developing healthy habits in kids with Fitbit Ace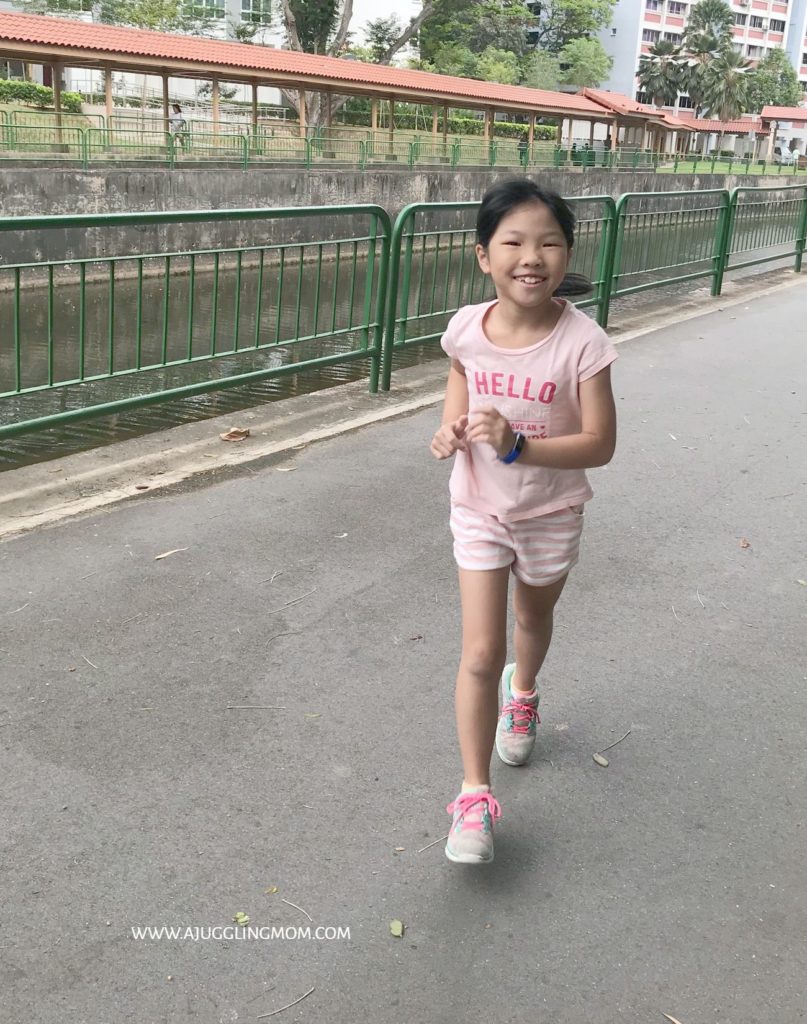 Do you know that for kids aged 7 and above, it is recommended that they get at least 60 minutes of physical activity in a day?
To encourage Sophie to develop healthy habits and remind her to get active, her Fibit Ace is the perfect device for the job. The Fitbit Ace is a wearable activity tracker targeted at kids aged 8 and up just like her.
As an activity tracker, the Fitbit Ace not only monitors the number of steps she takes, it also sends Sophie a reminder to move if she's been inactive for too long (like being glued to the TV or iPad) in order to hit her personal daily target of 10,000 steps.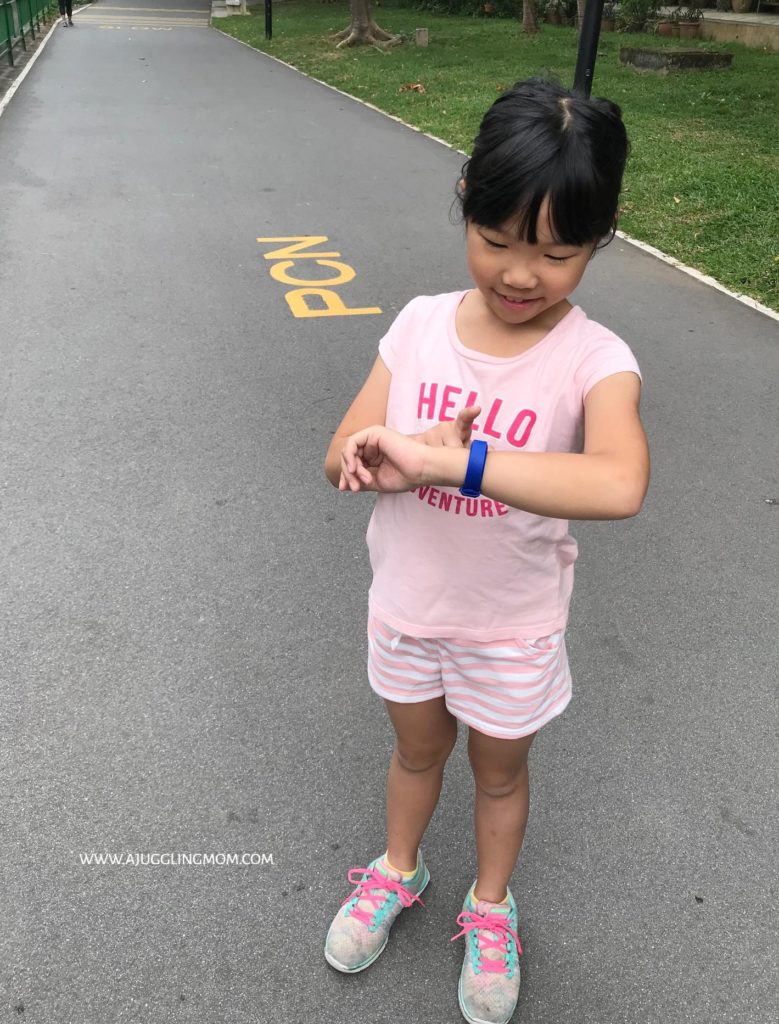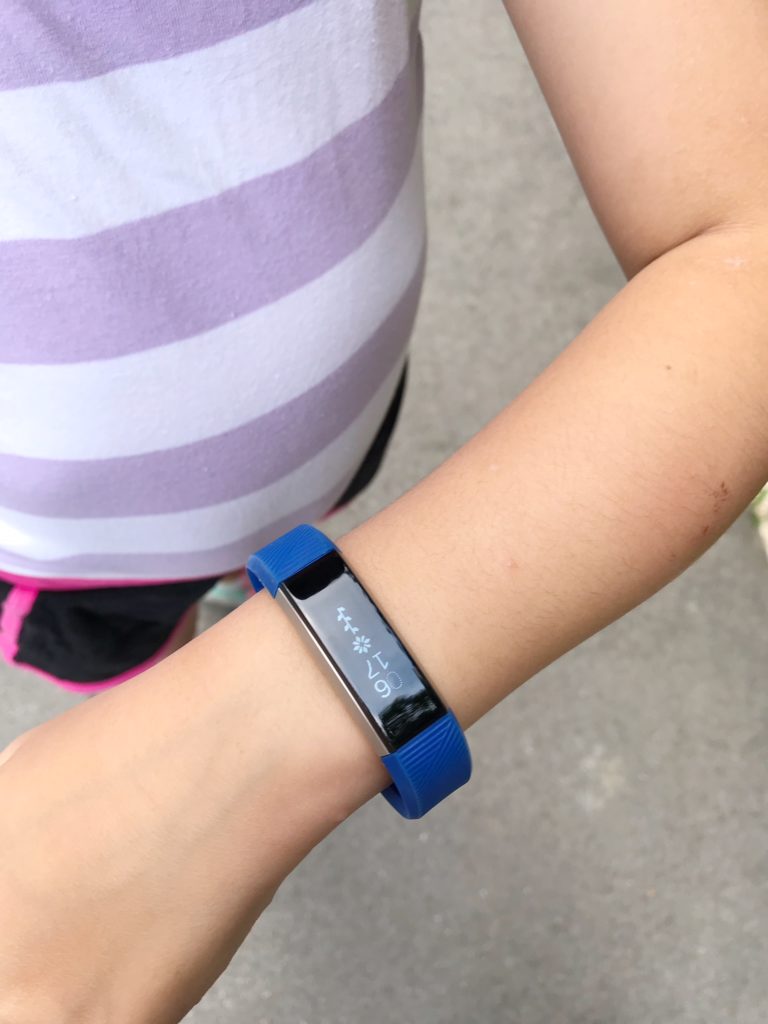 Sophie gets a sense of accomplishment each time she hits her target as the Fitbit Ace will buzz and show a celebratory message with fireworks on her device.
In addition, the Fitbit Ace also tracks her sleep and her quality of sleep to ensure Sophie gets her 9 hours of eyeshut to be fully recharged encouraging better concentration in school.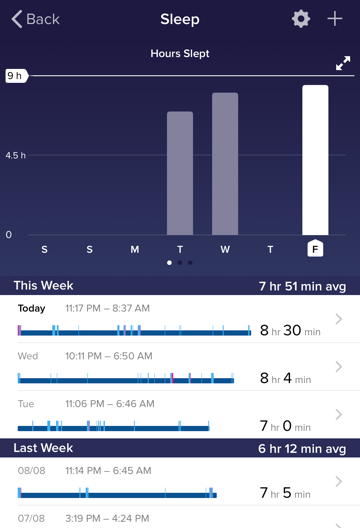 Fitbit Versa – My favorite Fitbit to date
Sophie is not the only one who loves her Fitbit as my Fitbit Versa has been a trusty companion to support me in achieving my fitness goals too.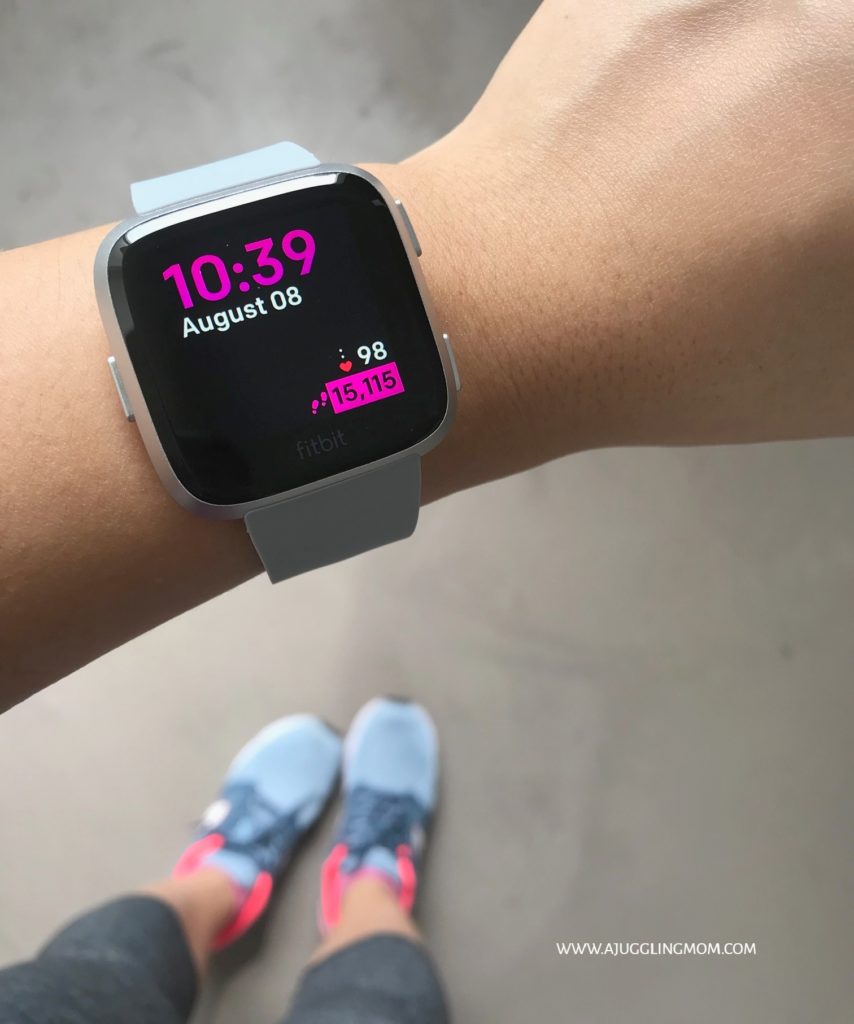 I've been a Fitbit user for years and owned the very first generation of Flex and subsequently the Charge as well. With the new Versa, I can see how the tracker has evolved both in terms of design and functionality with the incorporation of a lot more user friendly features. In comparison, the Versa model is also lighter and more sleek.
For one, its water resistant feature to 50 meters means that I can now hit the pool with ease while still tracking the laps I've swam
What I also like is the ability to personalise my desired screen display from the wide options available depending on the metrics I like to know. This gives me a good overview of my steps, heart rate and activity timing
Personally, I'm working towards a healthier lifestyle and have resumed running as a form of exercise. It's one exercise that doesn't require any gym membership and I enjoy how it gives me time to listen to my own thoughts as I take different routes to discover about my neighbourhood.
Knowing that I'm improving my timing and distance and exercising at my target heart rate gives me an added motivation to go further and faster so that I can beat my personal best.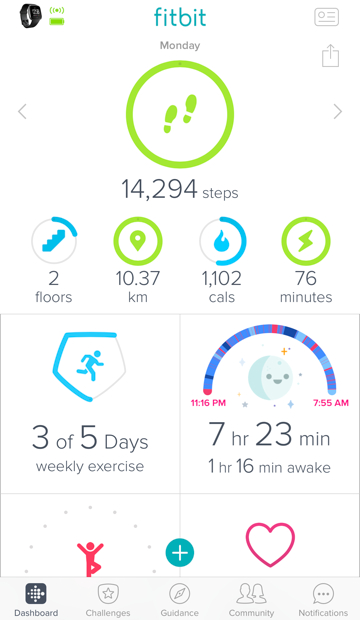 Another notable feature of the Fitbit Versa is the new female health tracking feature.
Not only can I track my monthly cycle, and log down symptoms such as headaches cramps, flow, etc, it also creates a predictive predictive computation for my cycle overtime which can be easily accessed at a glance on my Fitbit app.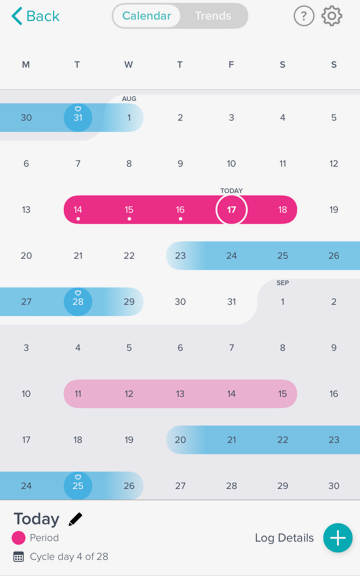 Getting fit the fun way as a family
Getting active with our Fitbits has been a rewarding journey on so many levels.
As an AIA Vitality member, tracking my steps with my Fitbit Versa has translated into monetary rewards with weekly Cold Storage or Starbucks vouchers in addition to rewards from the National Steps challenge. If you're already active then I highly recommend you to check out these programs to get the most out of your healthy lifestyle.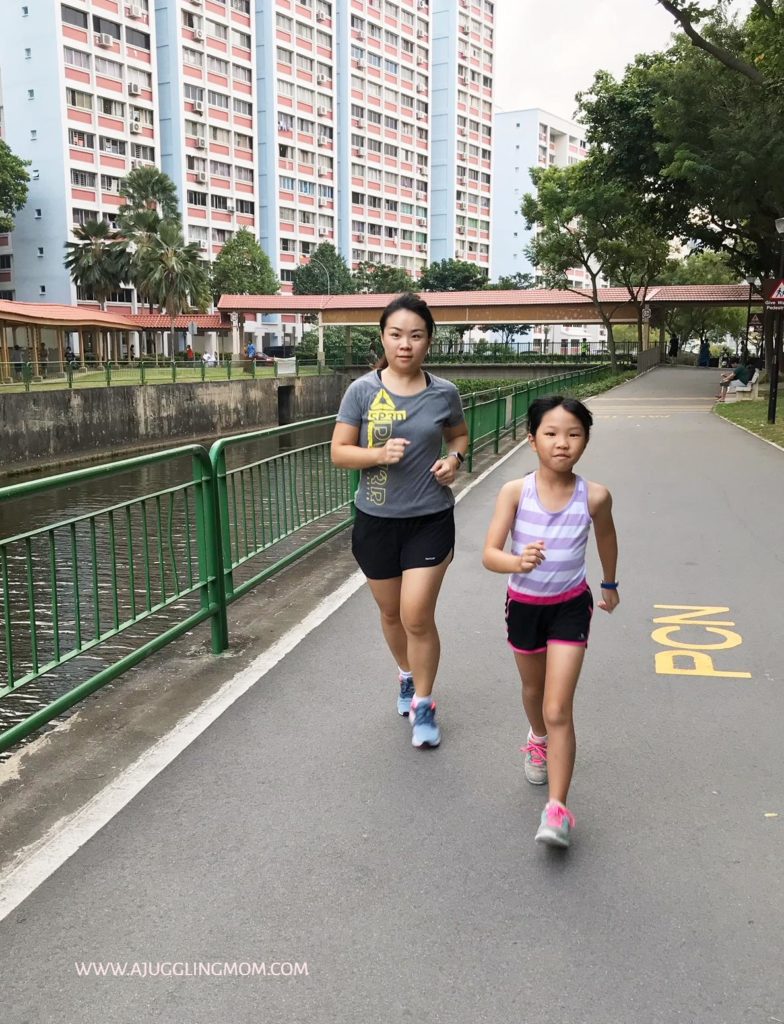 But the greatest reward is having Sophie with me as we get healthier the fun way to achieve our fitness goals. She's the reason why I want to lead a healthier life so that we can enjoy more activities together.  And the friendly competition between us nudges us to "outdo" each other as we work towards our badges and trophies.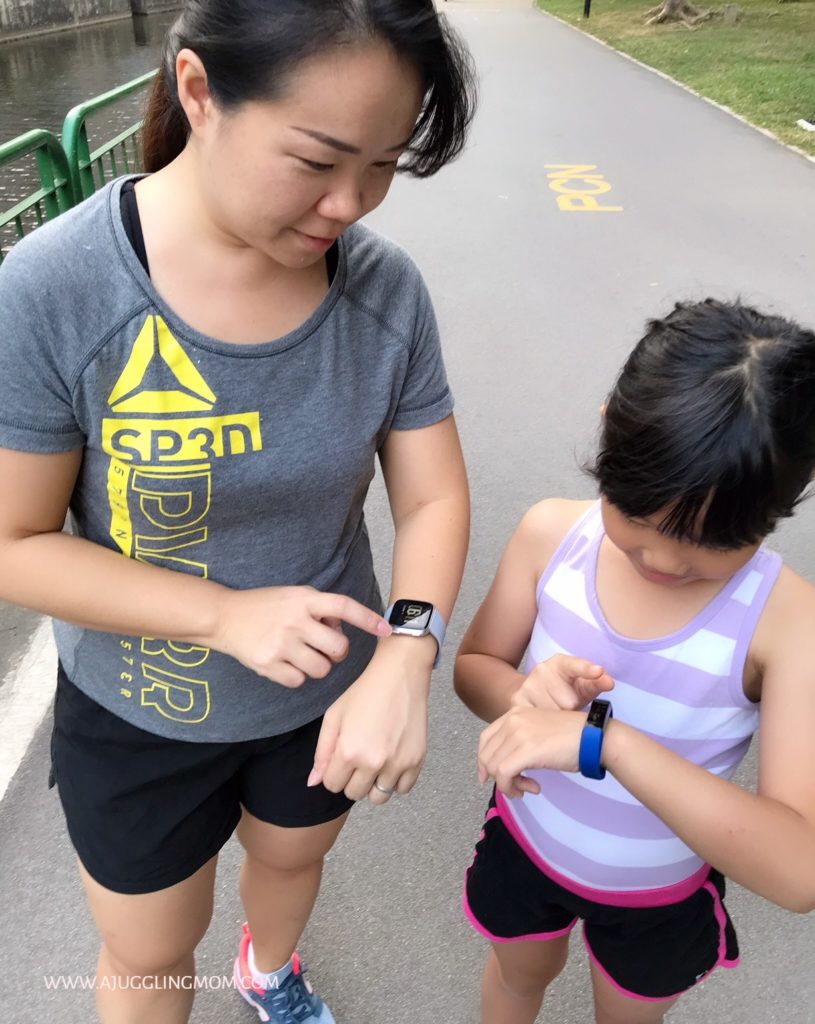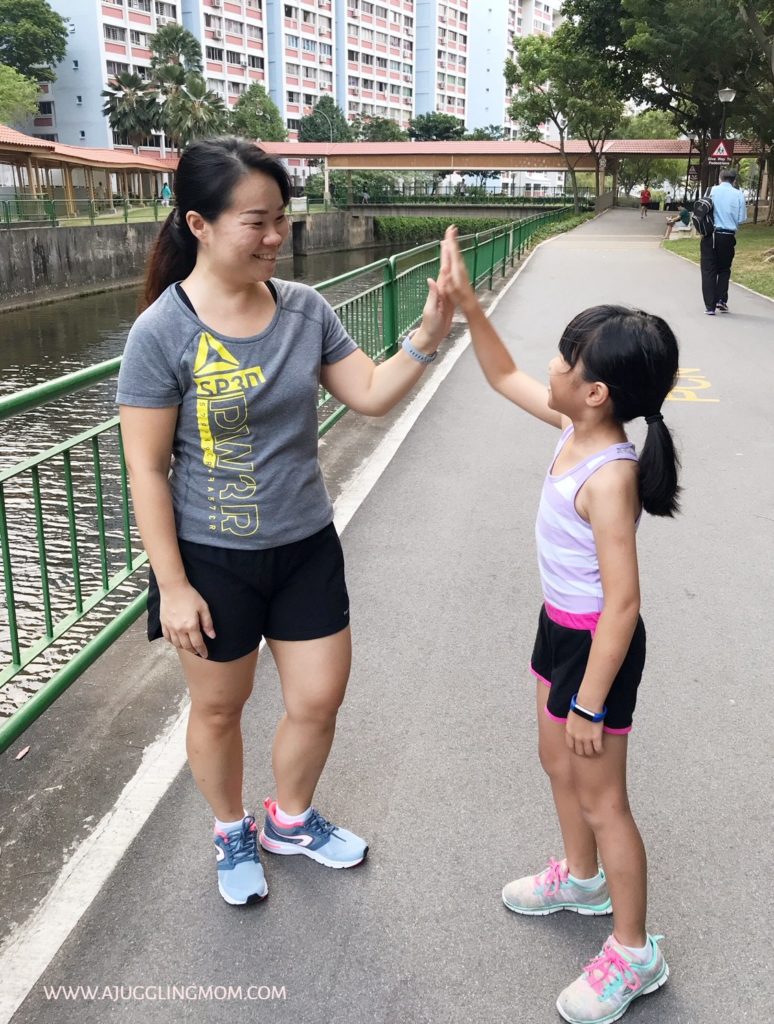 Food may connect people but fitness takes it to a whole new level for us!
For more details on the Fitbit Ace and Fitbit Versa or to find out about other models, do check out Fitbit's Facebook page here.
Read more about the fun activities we've done as a family to keep fit and healthy
*A Juggling Mom received the Fitbit Ace and Fitbit Versa to write this review. All opinions and photos are my own, unless credited otherwise. 
Tagged: active lifestyle, Fitbit, fitness, healthy lifestyle