While the whole nation of Singapore was busy casting their votes for what was deemed as the hottest General Election to date, our family was away in Club Med Bintan over the last weekend. Even though we felt bummed having to miss out on all the election action, the sight of the pool that greeted us was enough to make us feel better.
As this was our 2nd visit to Club Med Bintan, we were well acquainted with the facilities and activities that the resort offered. So right after checking in, we headed for lunch and then to the bar for drinks to cool off from the heat.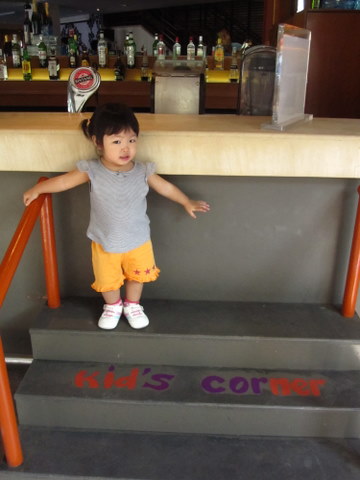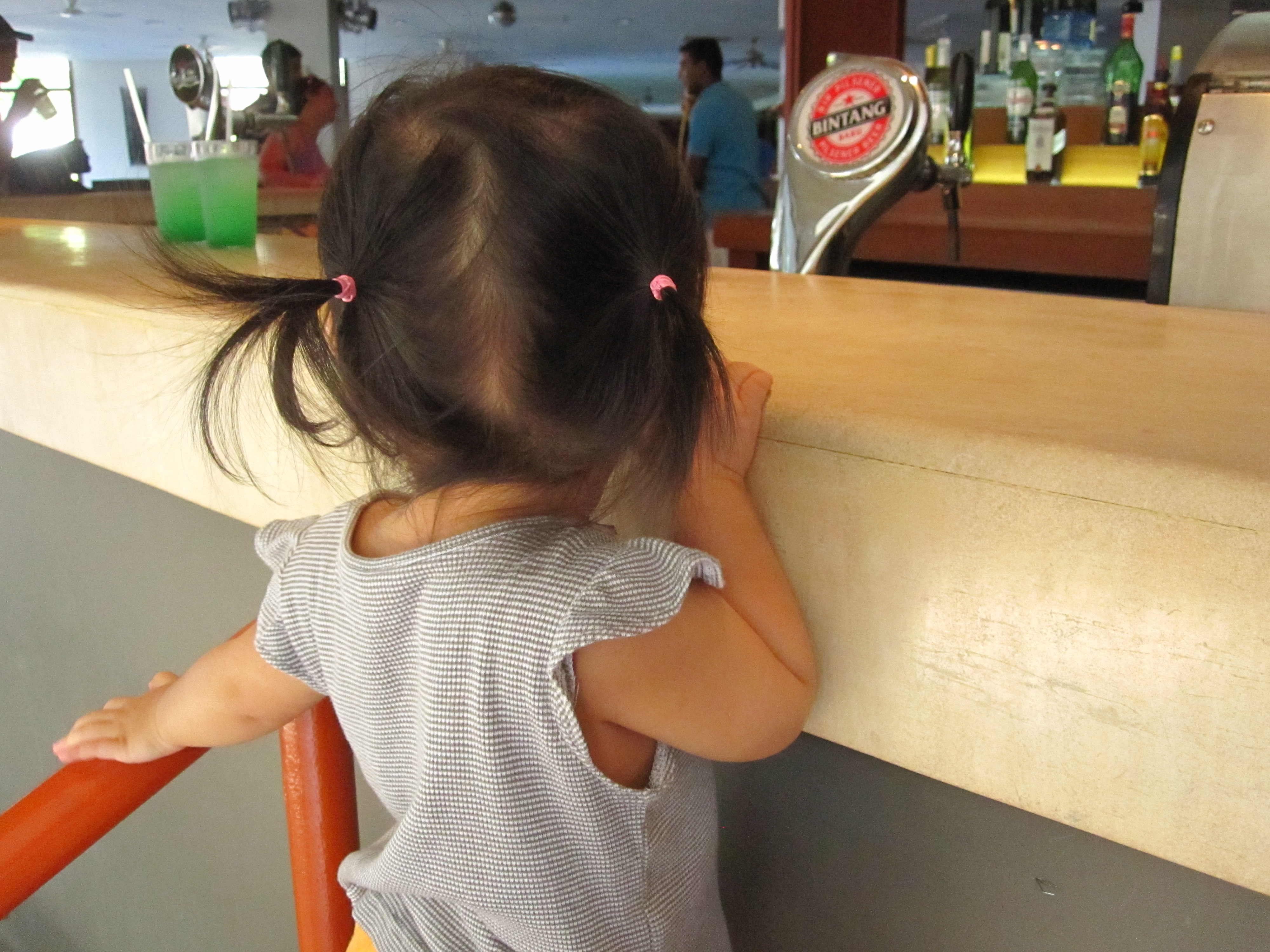 Excuse me, one milk shake please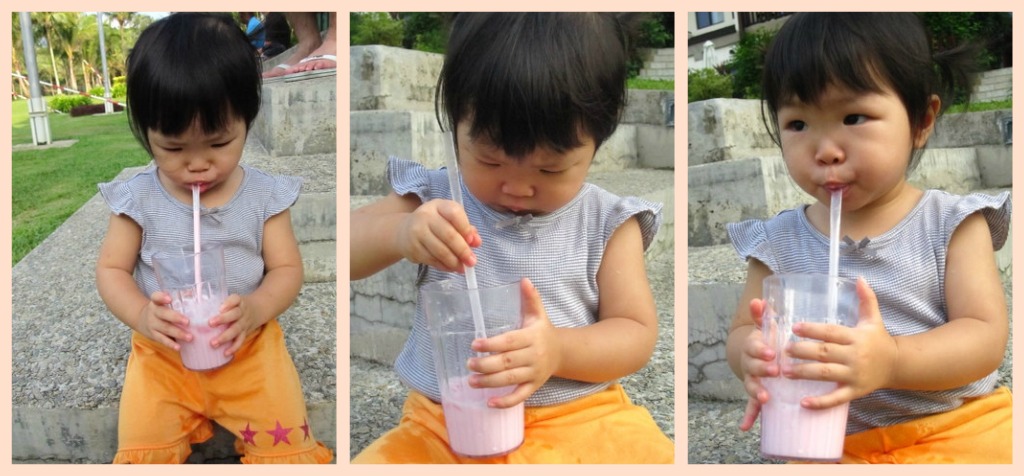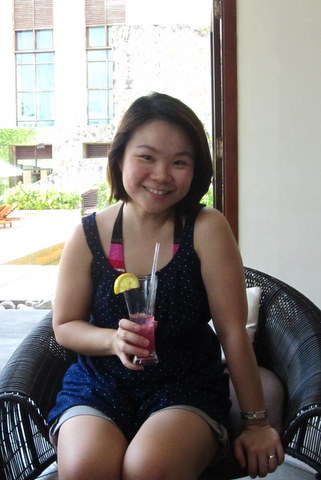 Club Med to Sophie equals one whole big buffet adventure where she gets to eat lots of different food including forbidden food. Read nuggets, fries, ice cream. But surprisingly on this second trip, she was less interested in the spread of food and opted for fruits instead. I'm definitely not complaining since she was having a bout constipation a couple of days back. So her being so enthusiastic about fruits was a very good thing.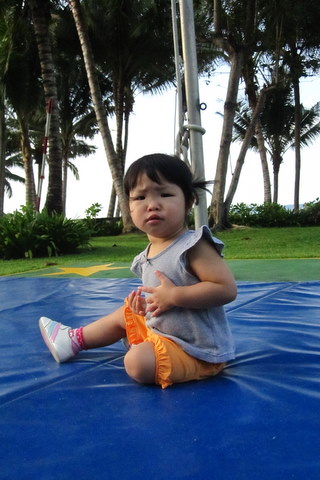 Telling me she's scared after tumbling about..See her pouty lips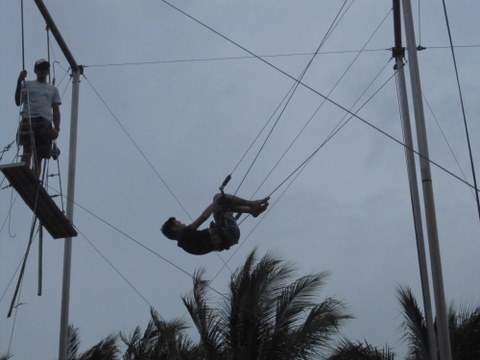 A not to be missed activity in Club Med has got to the be Flying Trapeze School where circus enthusiasts get to fly from a 3 storey height. You're required to go for "training" where you learn to hang upside down then dangle yourself using your feet! The first time I tried it, I screamed like nobody's business. So being in a circus is definitely not going to be a career option for me.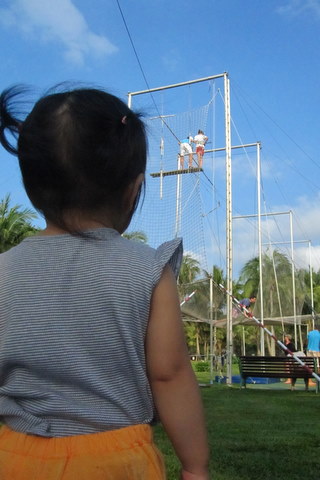 I want to fly like Daddy
Of course it's not considered a beach holiday until you've gone to the beach. So on the 2nd day, it's off to the beach we go after breakfast.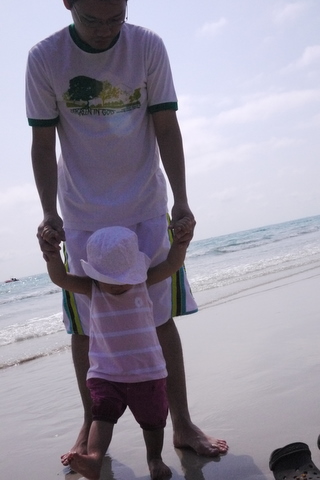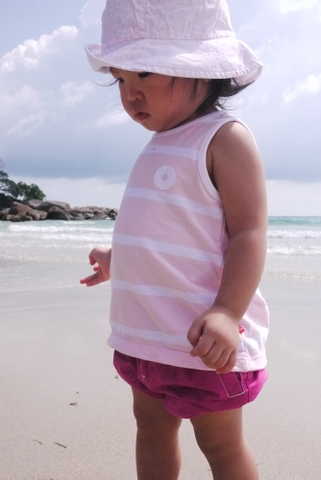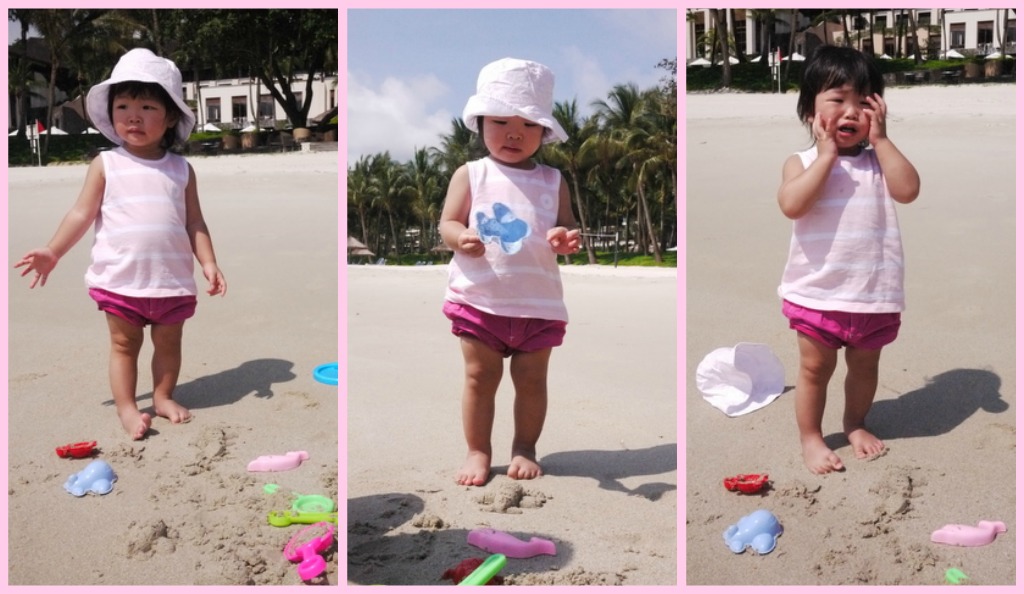 Sophie's initial enthusiasm of the sun, sand and sea soon turned into tears as her dainty feet could no longer bear the heat of the sand as well as the grainy sand. So while she headed back to the shade, I tried my hand at catching some fishes for her.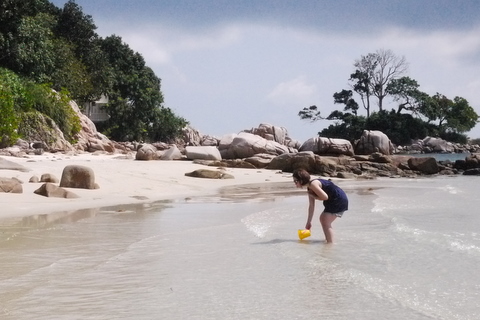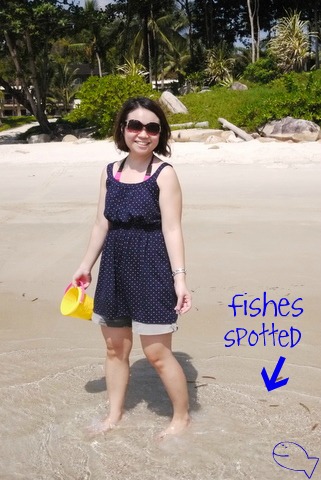 The waters were very clear and the tide brought the fishes in. As they were swimming so close to shore I couldn't resist trying my luck at catching some. But of course the fishes were too quick for me and disappeared even before I could even dip my pail into the waters.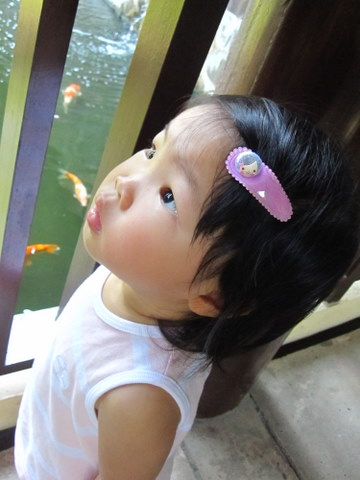 Sophie enjoyed the open space very much and had fun running around the resort, that left her two parents panting behind her. A sure sign that I need to get more exercise.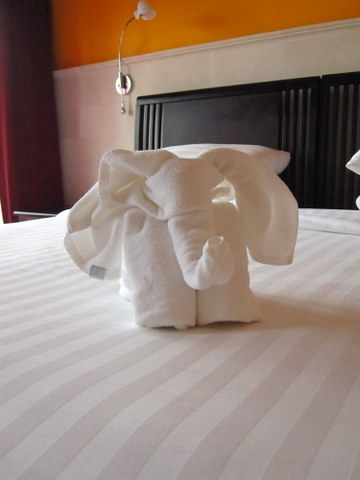 An elephant that greeted us when we came back to the hotel room.
And one last stop before heading home – the swimming pool to get a nice sun kissed tan as a lovely souvenir from our holiday.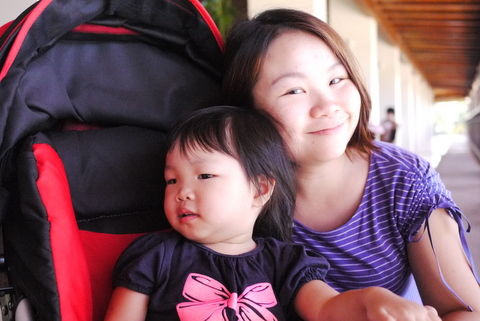 That sums up our 3D 2N stay at Club Med Bintan. Hope the review has been useful. The next time we're coming back, Sophie's going to join her little friends at the Petit Club Med so that her parents can have a truly well deserved holiday.