We had a splashing good time at the Port of Lost Wonder at Sentosa's Palawan beach last Saturday.
Touted as the Singapore's first kids' club by the beach, the Port of Lost Wonder promises lots of fun for the whole family.
The main attraction that greeted us was this ginormous pirate ship, which could only mean we're in for a wet and wild time.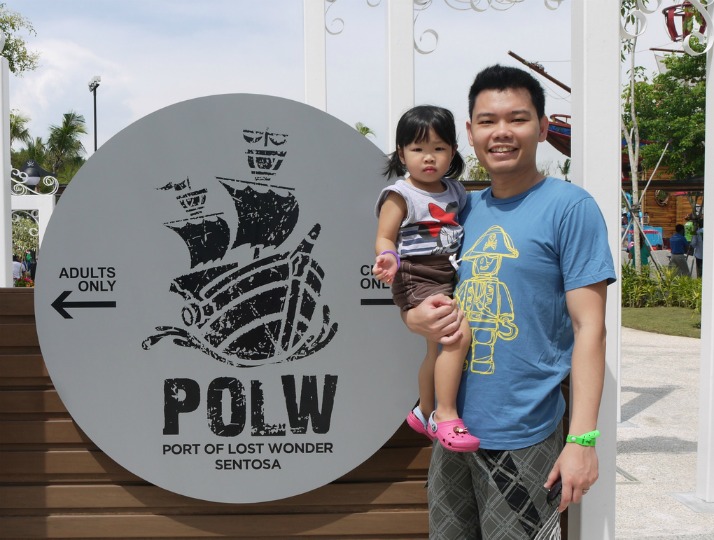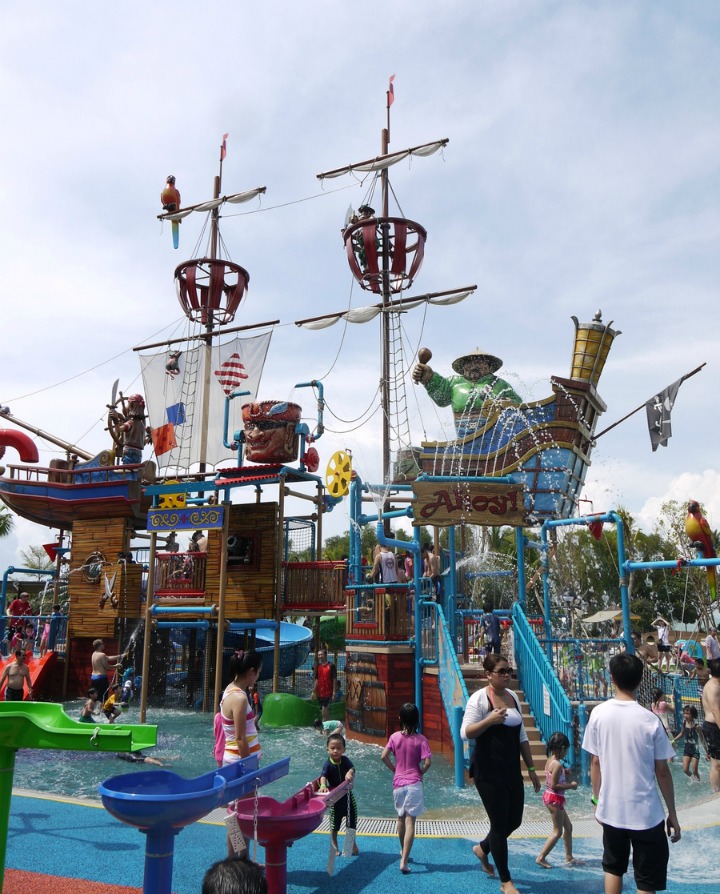 Have I mentioned that we had a splashing good time?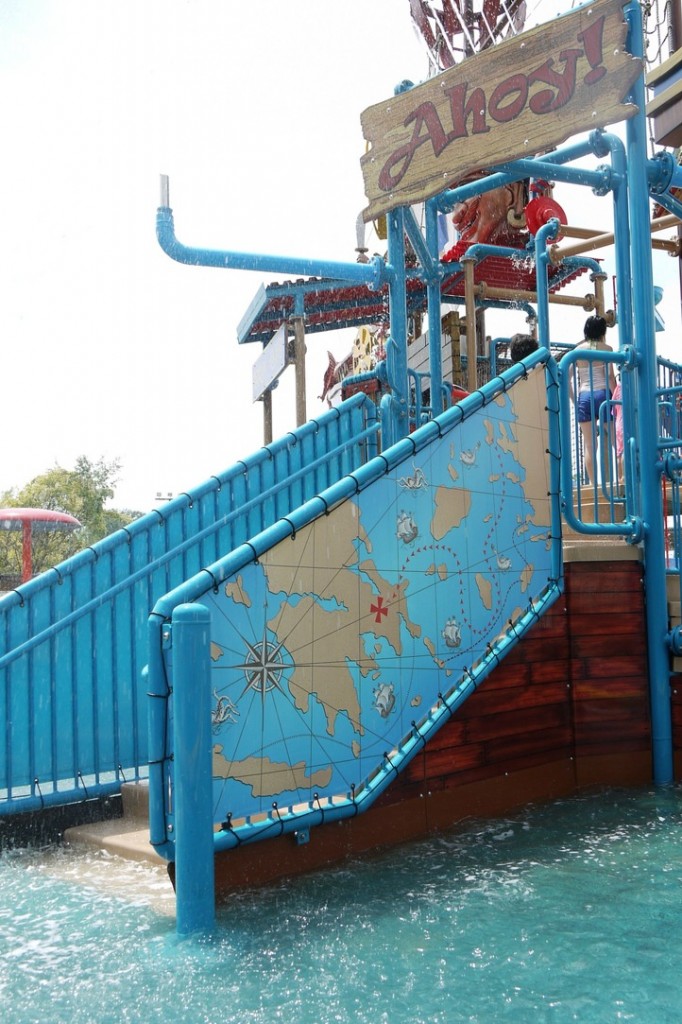 Although the water play area is recommended for kids between 3-10 years old, I felt that it was more suitable for children who are 5 years and above (Sorry admission rates still apply for kids below 3 years old). With so many of the older kids running around, Sophie initially felt intimated and just played by the sides. That was until I got dumped by a pail of water so into the pirate ship I went and joined her for our pirate adventures.
The younger kids may find that the area behind the slides are more up their alley as they has structures that are just nice for them to play. Like this water foundation area where Sophie was scooping and collecting water from.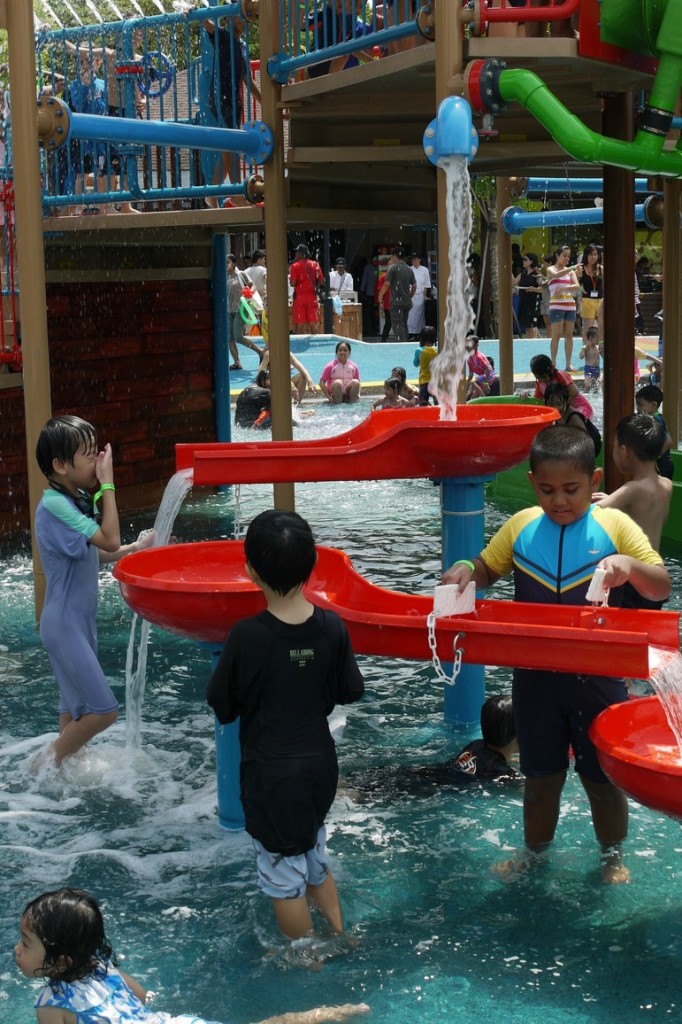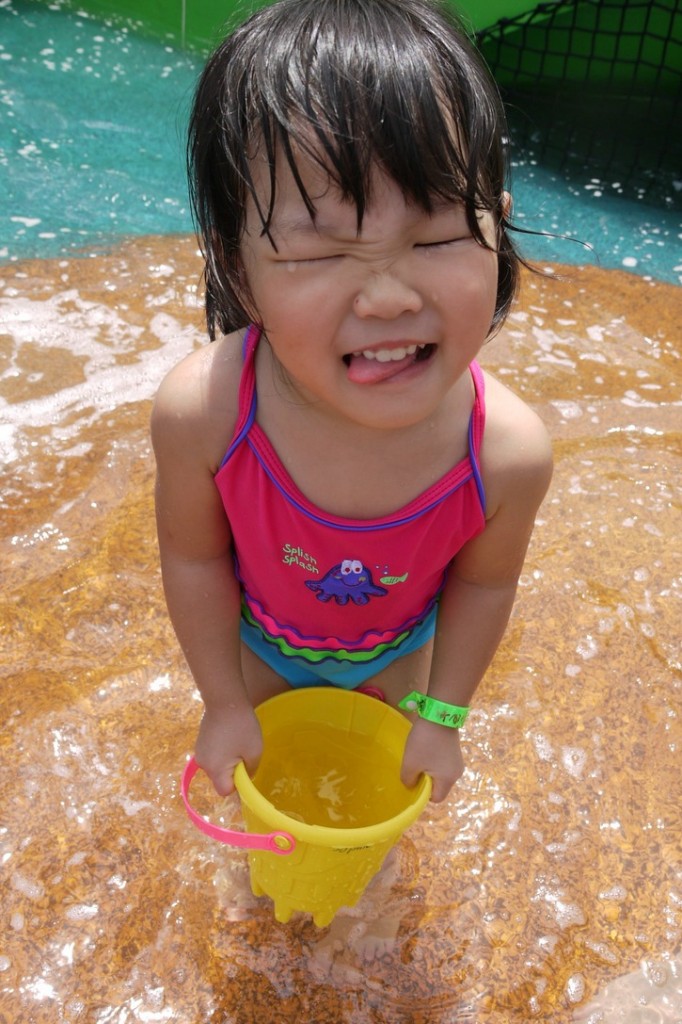 We didn't manage to check out the other areas, but we heard they have a planting area called curiosity island where kids can use their curios to "buy" them some fun activities to collect stamps for each activity completed.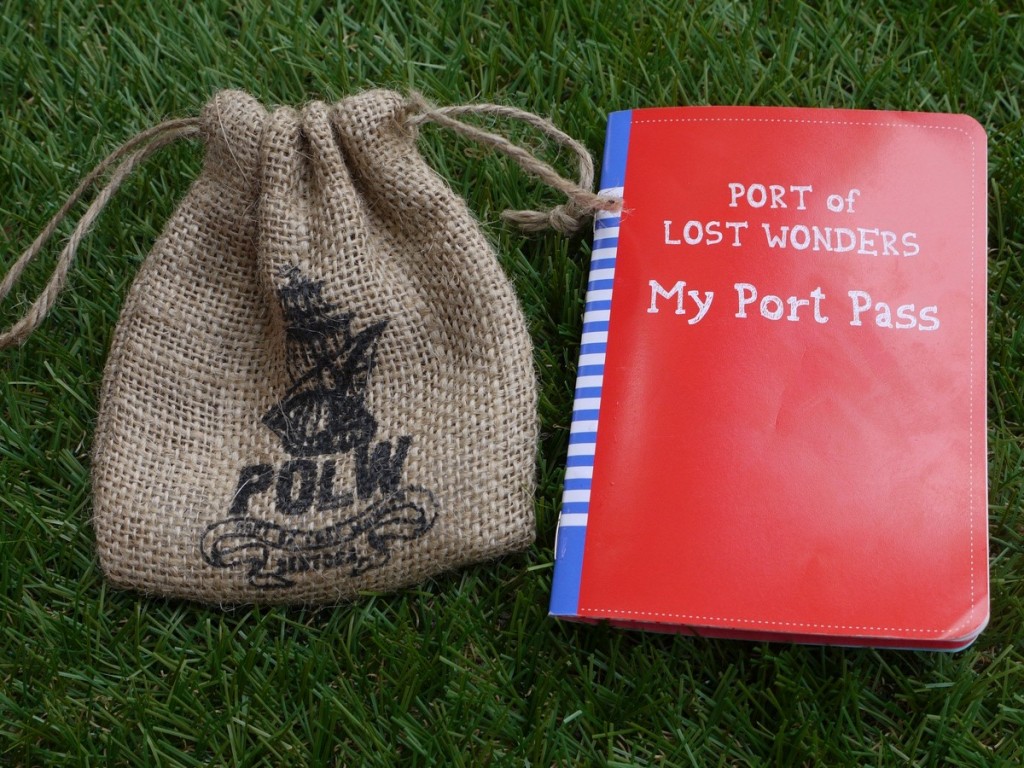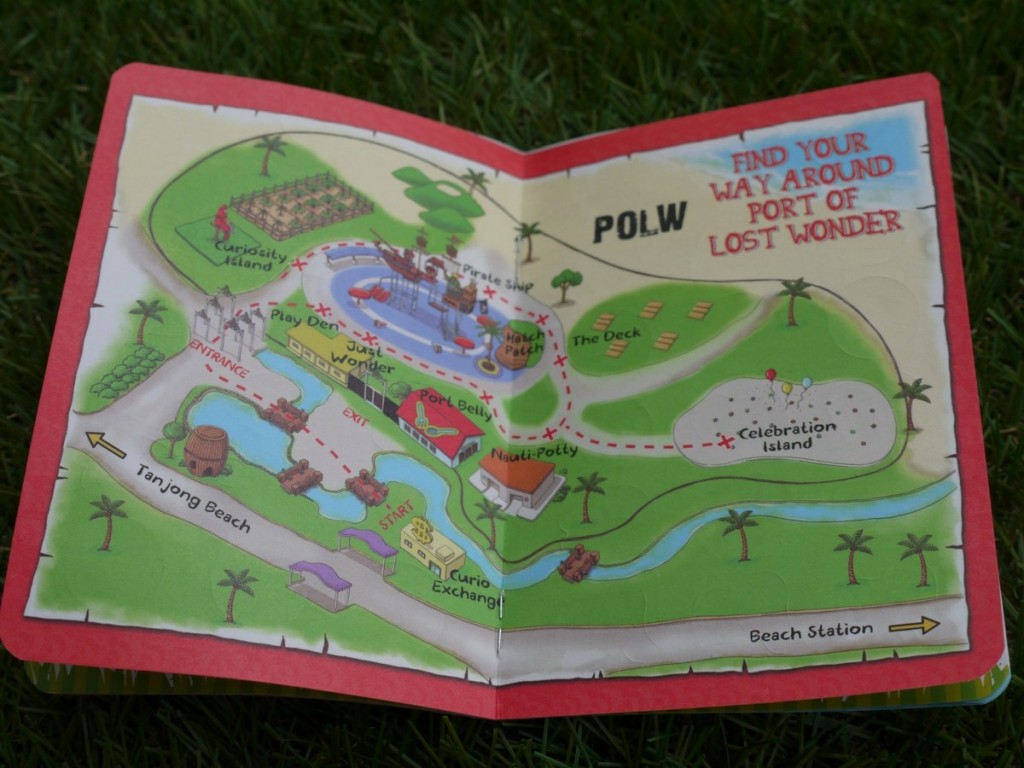 With all that running around, you'll be sure that there will be some hungry tummies to feed. Here's where you can head to the Port Belly restaurant where I heard they serve pretty good burgers, pizzas and pasta. But if you've got kids who aren't too keen on eating, you can still keep an eye on them while you eat by the deck.
For their opening special, admission to the water playground is now at a 15% discount!
| | | | |
| --- | --- | --- | --- |
| | Walk in | Opening Special | What you will get |
| Weekdays | $8.00 | $6.80 | 50 Curio coins |
| Weekends | $15.00 | $12.75 | 100 Curio coins |
I've a feeling that we'll be back for more fun times! Plus it's such a good way to tire out the little one so that she goes down for her nap without fighting me. Perfect, perfect, perfect 🙂
Earlier snippets of Port of Lost Wonder
Tagged: Places in Singapore, Sentosa, Water playground