With just 2 week to go before December, the Christmas spirit is already in the air. Seeing how Orchard Road is already decked out in Christmas lightings and decorations, I also making plans to set up the Christmas tree and hang up an Advent Calendar as we count down to Christmas .
One of the things that I've been big on this year is to create family traditions so that birthdays and festive celebrations like Christmas are extra meaningful times for us to count our blessings. And for us, Christmas is significant for us as we remember the birth of our Lord and Savior, Jesus Christ, who was born as a babe to bring hope and salvation to the nation.
More than just having an advent calendar filled with trinkets and candies, what I really wanted was to use this as an opportunity to teach Sophie the true meaning of Christmas.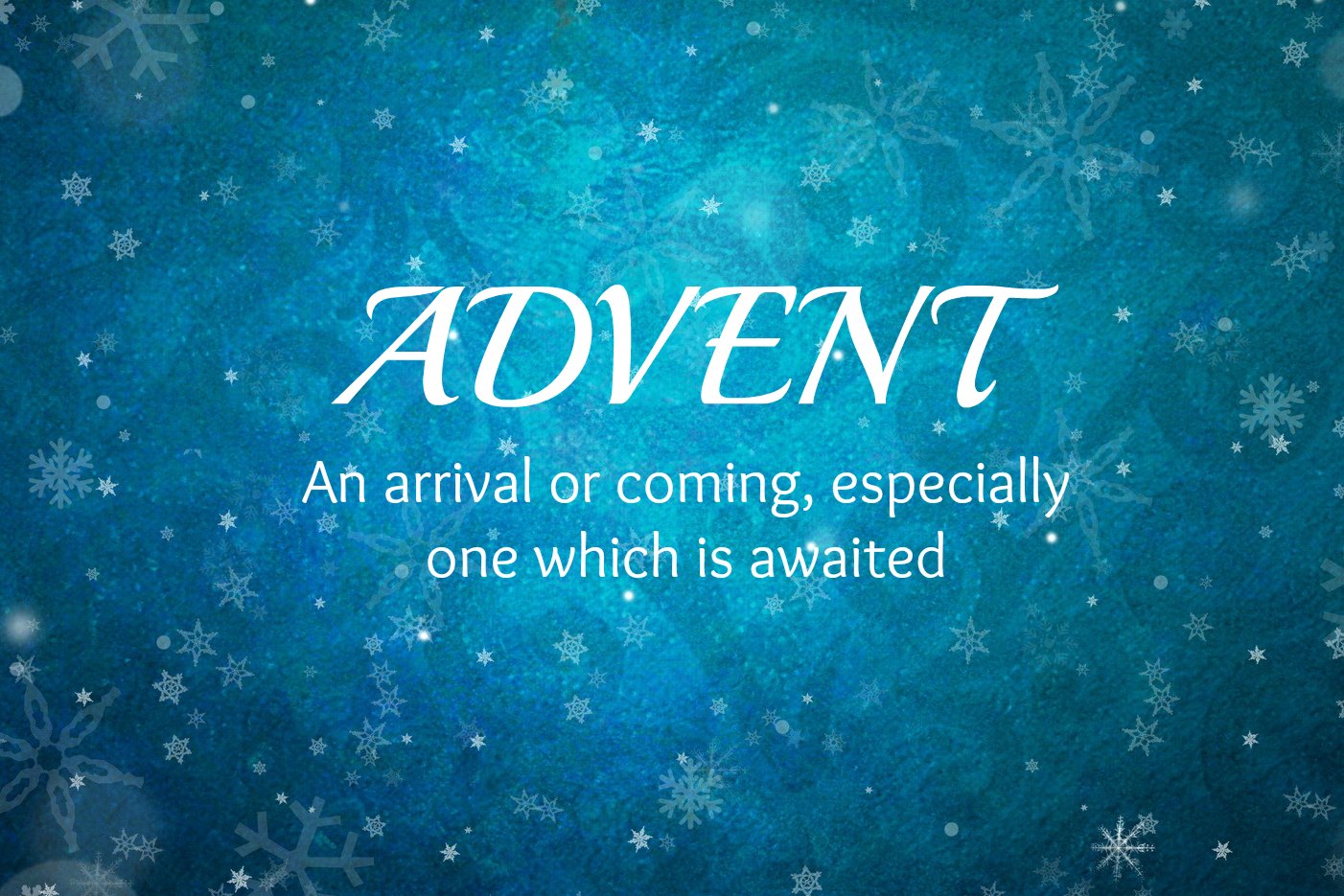 What is Advent?
"Advent" in Latin means arrival and is celebrated in the weeks leading up to the day of the arrival of Jesus Christ. But the anticipation is not just reflecting upon the birth of Christ but also to look forward to His promised return.
Teaching the meaning of Christmas with an Advent Calendar
The count down typically starts 24 or 25 days before Christmas on the first day of December with a little door or pocket that reveals a small treasure that is hidden. 
And for our version, I'm drawing inspiration from Cutesy Crafts, where she has very generously provided templates and even Bible verses for a Nativity Advent calendar made of felt. (Looks like I'm going to get busy this weekend)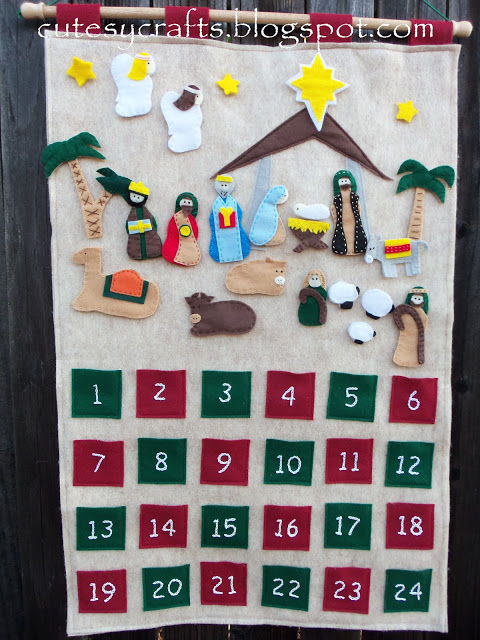 Children can learn about the birth of Christ from the scriptures with daily verses and it's also a great time for the mums and dads to talk to your children about the meaning of Christmas.
DIY Advent Calendar Ideas
Here are also 10 DIY Advent Calendar ideas that you can easily make them at home with free tutorials and pictured instructions in the links.
Santa's little elves are getting busy for Christmas. Perfect for hiding little treats under these fellas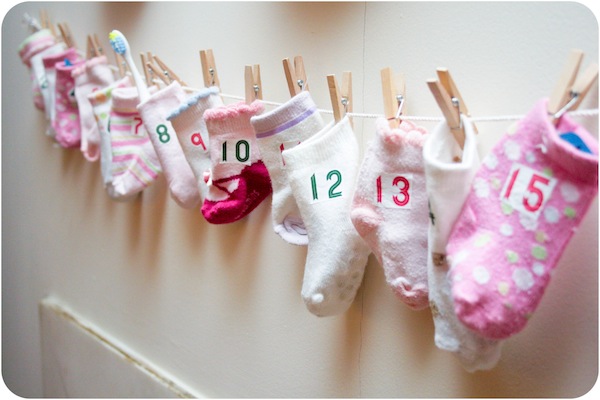 Have a little babe who has outgrown their baby socks? This one will surely tug at everyone's hearts string.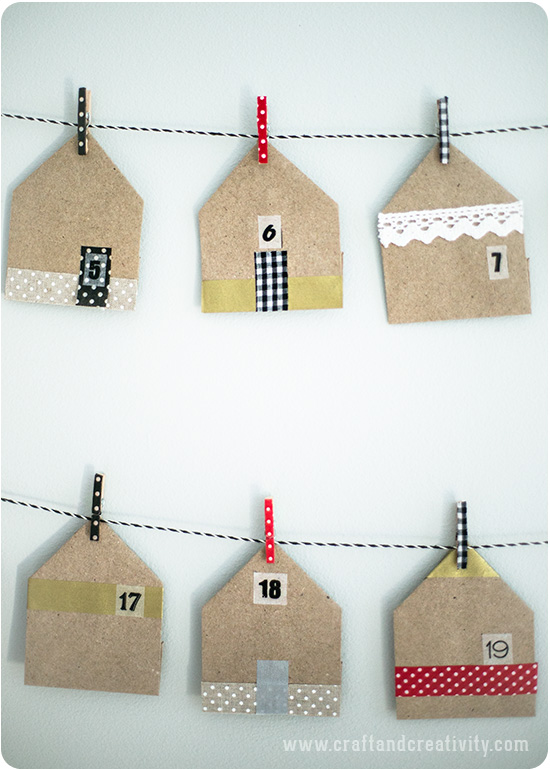 Home is where the heart is. And this one gets my vote as it uses paper, clothes pegs, string and washi tape
This one is even simpler to put together as it uses a picture frame, clothes peg and washi tape (yes again!)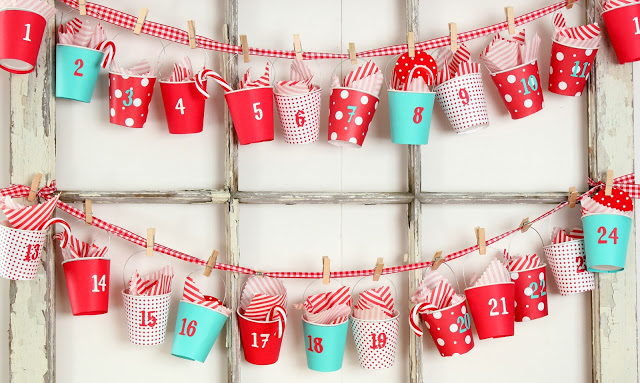 This one's made of mini buckets but I bet patterned paper cups work great as well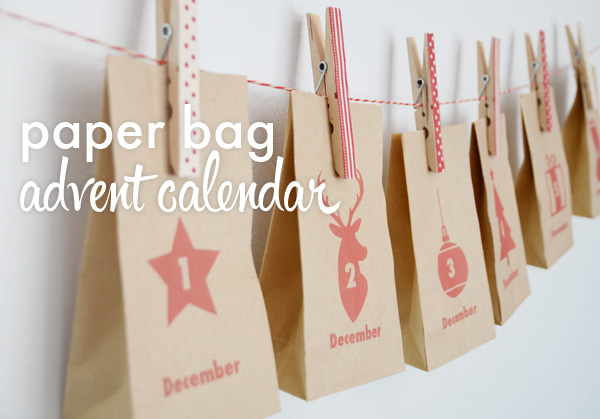 A simple calendar that even the kids can help with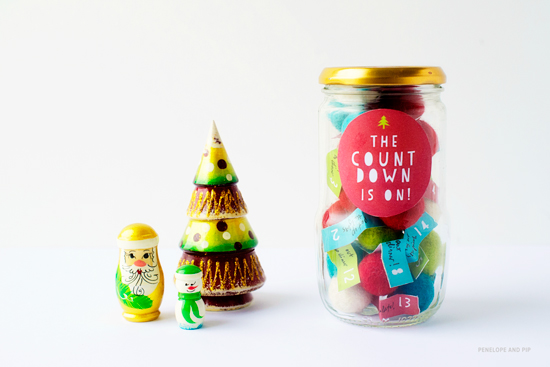 A super cute idea especially if you haven't got much space as this can fit nicely on your table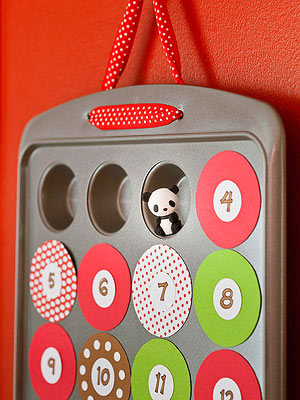 Look for one with a 24 mini-muffin pan and it makes a perfect base for a treat-filled Advent calendar
Christmas Tree Advent Calendar
Super easy Christmas tree cones
Doubles up as a beautiful Christmas centrepiece
Which is your favourite version of Advent Calendar and what are you planning to do for your daily Advent calendar? I'll share mine again when it's up 🙂 I can't wait for Christmas!
Here are other Christmas craft ideas too