Many of you know that I enjoy crafting and one place that I swear by to get my supplies is none other than my favourite $2 Japanese shop, Daiso. While the items may be affordable at just S$2, you are assured of pretty quality stuff. Some of the great finds I have include punches, shadow boxes, canvas, frames and of course washi tapes!
For some of these items, you'll easily have to fork out 3, 5 or even 10X more in the local scrapbook shops so imagine the savings! #auntymodeon
But another reason why I'm always headed to Daiso again and again (God bless my very patient hubby and daughter) is because they have so many great products that helps with organisation.
From storage, stationary, kitchen wares, containers and the list can go on forever, Daiso wins hands down for stocking up so many options which they update ALL THE TIME. A very smart strategy I tell you, which is why I'm always headed there just to check out what's new.
And as a season Daiso shopper, I can tell you that each outlet stock up different items and have their own version of top selling products. And here's an insider news if you don't already know, there are Facebook groups dedicated to sharing their best buys from Daiso, no kidding.
So here are my some of my recommended buys to get organised for your kids stuffs.
Organising kids stuff with Daiso
1.Clear B4 folders
Every term, we receive worksheets, art work and exercise book from Sophie's childcare. Some of her artwork can be in irregular shapes and sizes so I wanted to have a file big enough to keep everything.
These clear B4 size folders with zips are perfect as they are big enough to hold paper bigger than A4 size and keep them neat and tidy. Do look out for the version that has pockets to separate the worksheets and exercise book.
2. Tension Rods
At one point, these tension rods were Daiso's hottest selling item where people were seen grabbing all of them off the racks. For us, we used it between a cupboard and the wall and with hooks, it's perfect for hanging Sophie's bags.
Here are some other ingenious ways that you can use these tension rods from holding up plants, chopping boards and even keep your mess out of the way.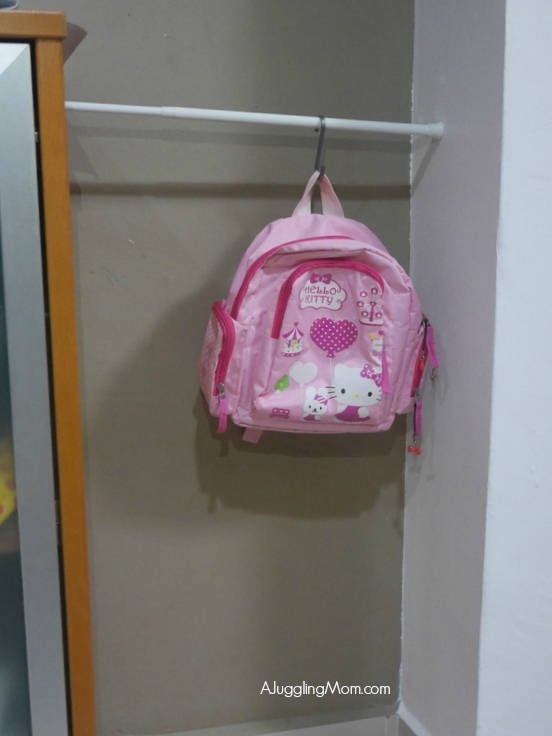 3. Flash card organiser
I doubt this is a flash card organiser but I lost the packaging that came with it and nevertheless thought it was perfect for the Berries flash card that Sophie brought home every week!
I've shared this one with friends before and I still think it's a fanatstic way to store her flash cards. Plus having it in clear pockets means she gets to see them ever so often which helps practice reading the words.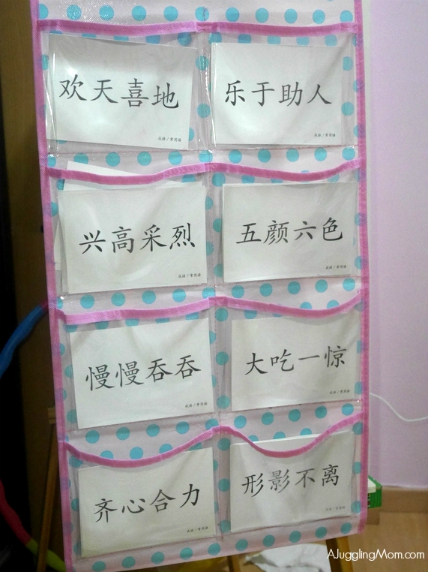 4. Alarm Clock
Not quite an organisation tool, but with Sophie going to Primary One next year, it's important that she learns to wake up independently.
Not the fanciest alarm clock but it gets the job done.
5. Muji like containers
These Muji like containers are such a gem and comes in a few variations with different heights, widths and compartments. And like while they look like they are from Muji, they costs only a fraction of the price. #superbargain
I have a couple of them to store my craft supplies and they are great for storing creams, lotions and powder on Sophie's bedside table to keep everything neat and organised.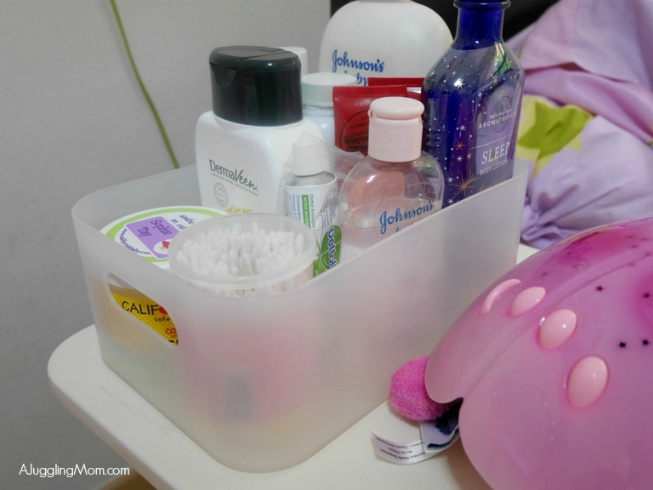 6. Stationary holder
Moving on to They say your desk tells a lot about you. So what can you tell about me with my choice of stationary holders?
One is a watering jar, but since I have no green fingers at all (Seriously I cannot even care for an air plant) I decided to use it as my stationary caddy since it looks so cute with the bumble bee print on it.
And the other is the Maison series pen holder which was another hot selling item in Daiso. In this series, they have a few more containers and people were snapping them fast from the shelves. These days, I see so many of them around. So really, no point chasing after all these hype products coz the craze will eventually die down.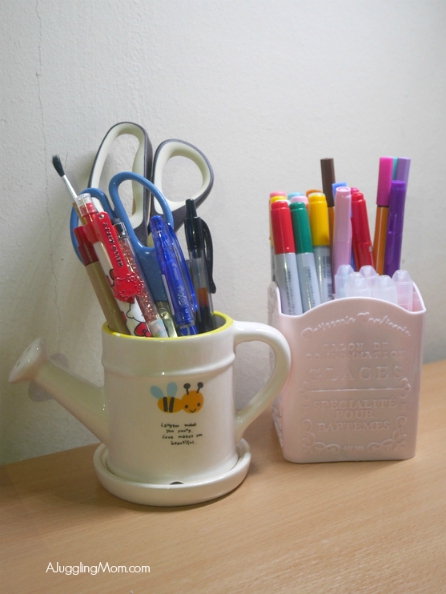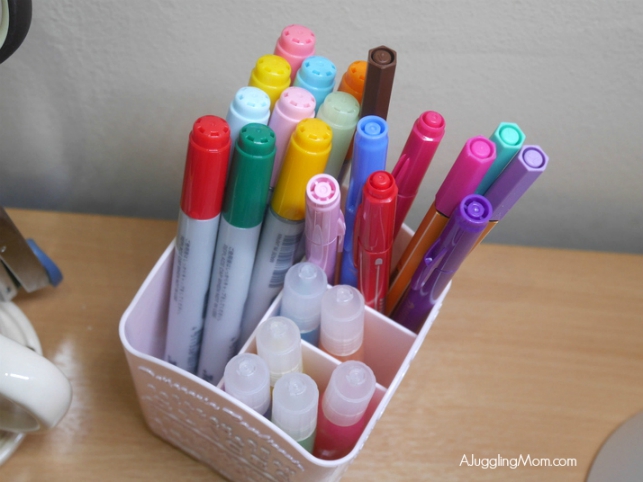 7. Clear shoe boxes
These clear shoe boxes are one of the best storage solutions. They are regular shaped, have a cover and stackable. I have so many of them in my craft room to store all kinds of things and are wonderful for holding all my washi tapes too!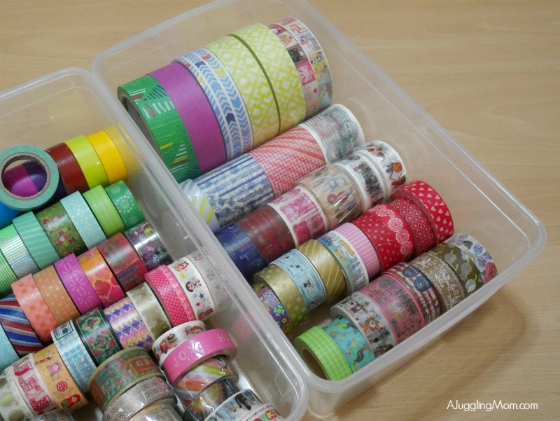 8. Boxes with compartments
Another items that are a must have for organising are boxes with compartments especially for smaller items which can easily get lost if they are just thrown into a box. For Sophie, I used it to store her rainbow looms bands and perler beads by their colours so it's easily to use them for her projects.
For me, they work well to keep my wood veneers from Typo and from other scrapbook brands so I know exactly where to find them.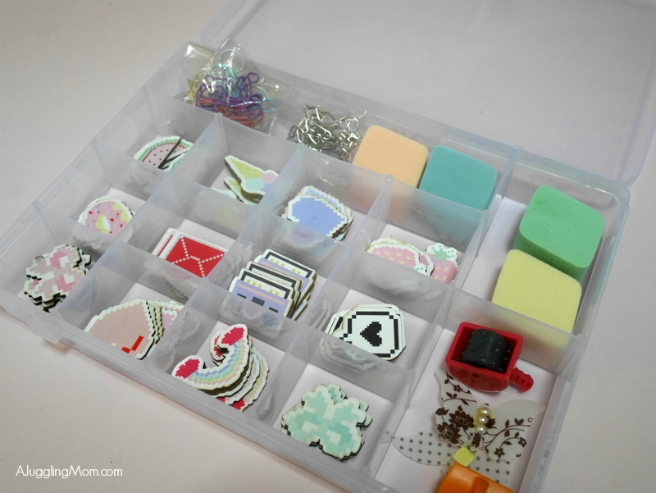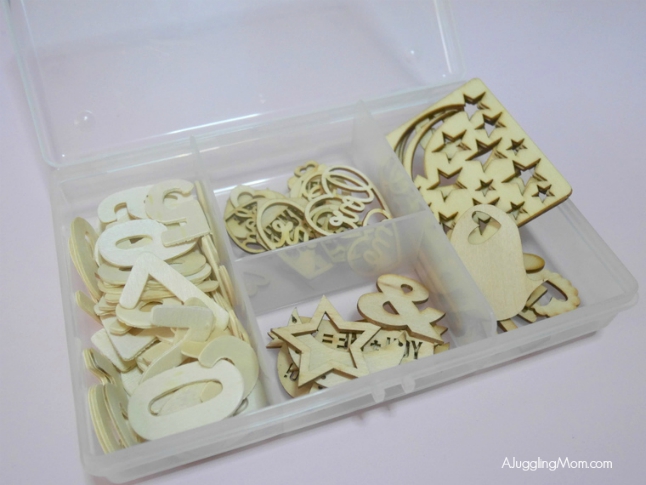 Whoops I got distracted towards the end and started showing the Daiso items that I used for myself. But these are still great for getting organised.
And lucky for me, paying a Daiso is so convenient as I live along the NEL where there are 4 Daiso at these MRT stations – Vivo City, Chinatown Point, Dhoby Ghuat and City Square Mall. More shopping at Daiso!


Here are also some of my DIY craft projects made with items from Daiso that you can check out below too.
This is part of a blog train hosted by fellow blogger, Justina. Jus is blessed with three little boys, and blogs about her family and homeschooling adventures at Mum in the Making. She has itchy fingers and loves to craft, and will be sharing about how she uses Daiso products around the home in tomorrow's post.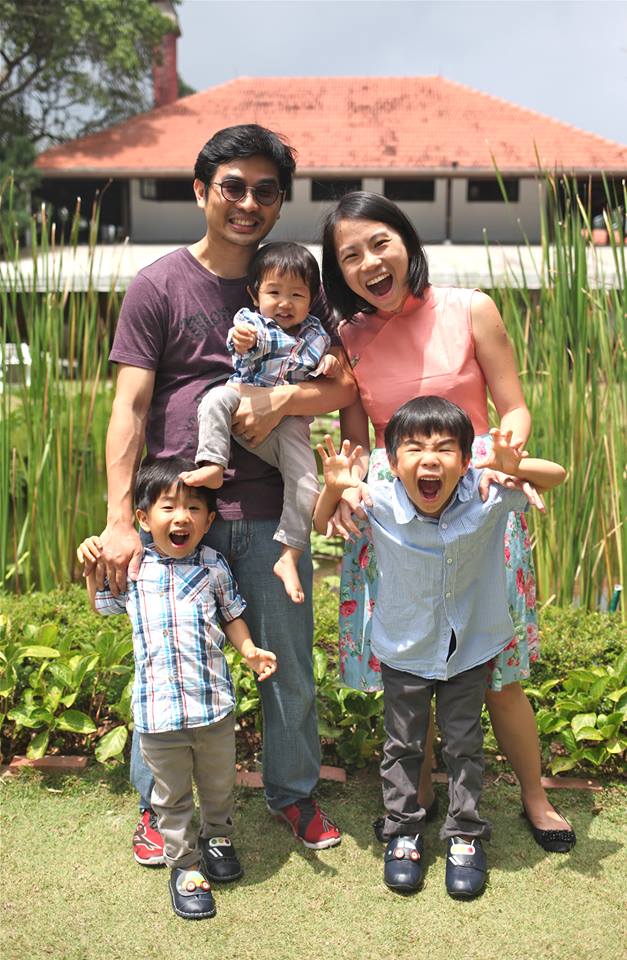 Tagged: Daiso, organisation