It wasn't too long ago that we celebrated Christmas and New Year and now Chinese New Year is just a month away. Did I just hear a gasp from you? If you've not started shopping for CNY, here's a guide on where you can get your hands on matching mother and daughter outfits from cheongsam, qipaos to dresses in Singapore.
For those with little boys, fret not as I've gone the extra mile to find matching outfits for you too.
Mother and daughter matching outfits for Chinese New Year
Joli Pretty
I've always liked the handmade modern cheongsams from Joli Pretty. And this year, they finally introduced their very first collection of mother & daughter set. I like their modern twist to the traditional cheongsam with belts, playful prints, vibrant colours and unconventional design which makes it one of a kind.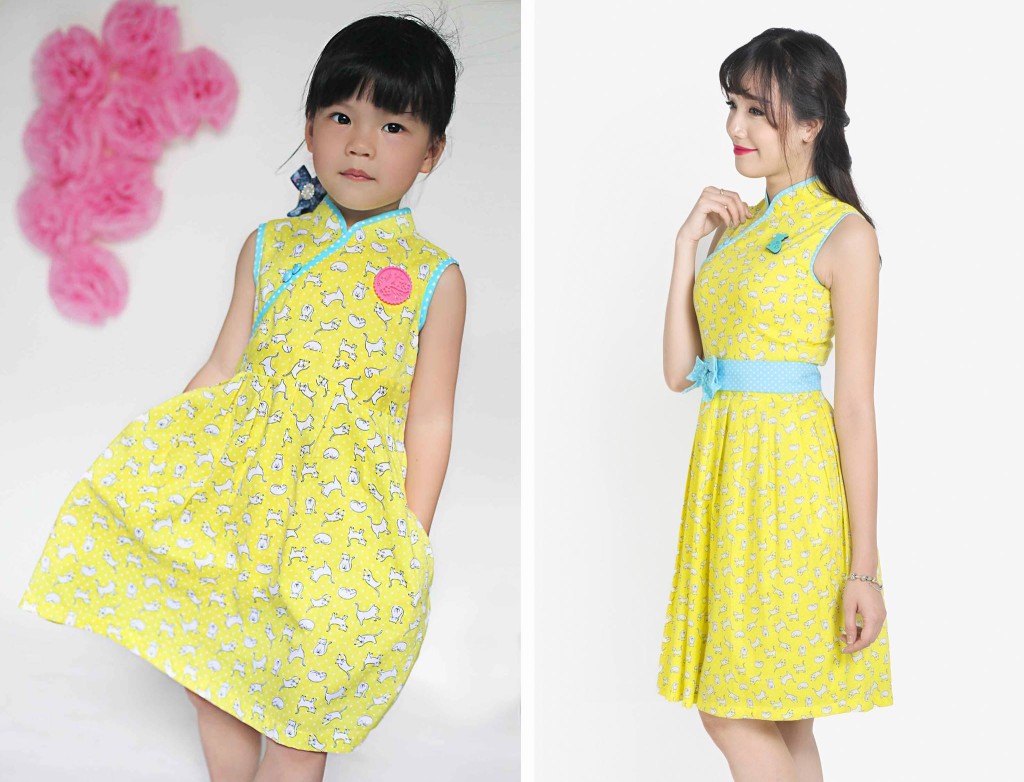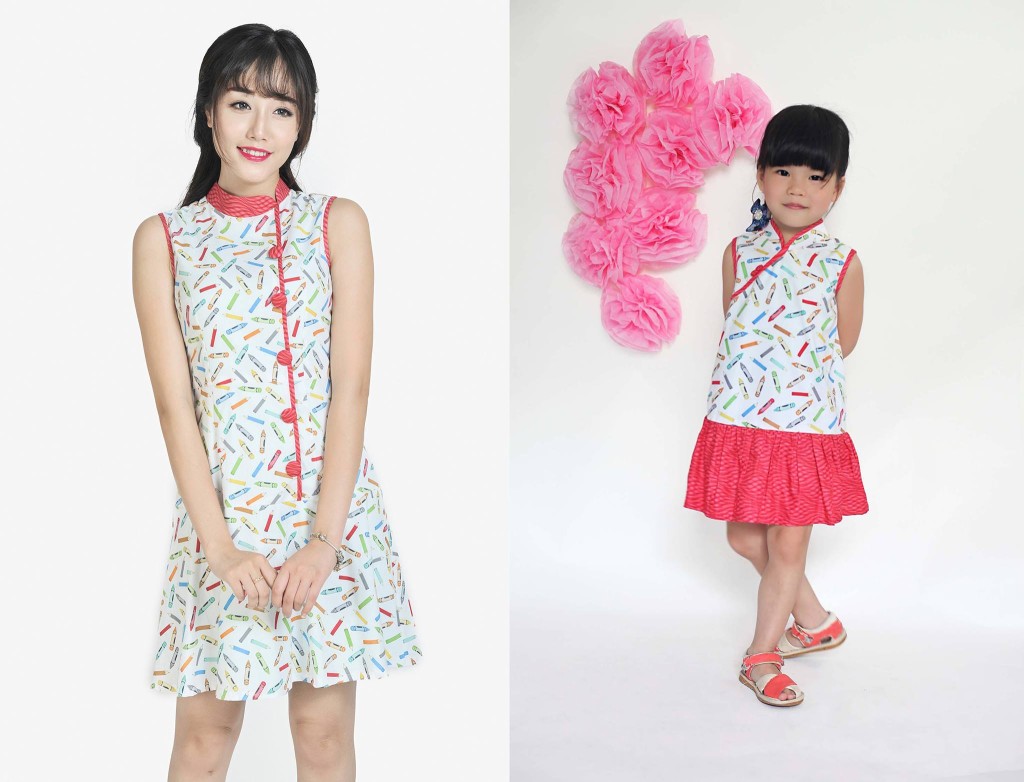 This mother and child collection is a pre-order and stocks will only arrive in mid January 2016. When I checked out their website, some designs were already sold out, so if you want to place your orders, you better hurry.
Where to find them: Online at www.jolipretty.com.
The Happy Cheongsam
Another place you can get get your hands on matching cheongsam with your little princess is the Happy Cheongsam. Here, you can expect very wearable pieces that are sweet and delightful.
And rejoice as the collection for mother and daughter matching set starts next Monday, 11 Jan. Go bookmark their website, set your alarm and don't miss it if you're looking for modern and sweet matchy cheongsam sets.
Where to find them: Online at www.thehappycheongsam.com.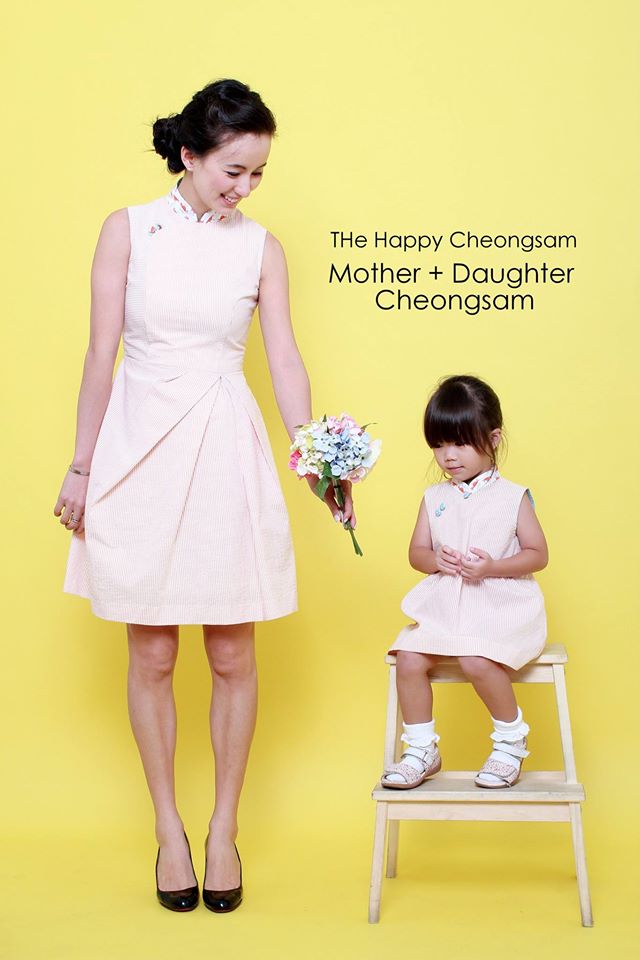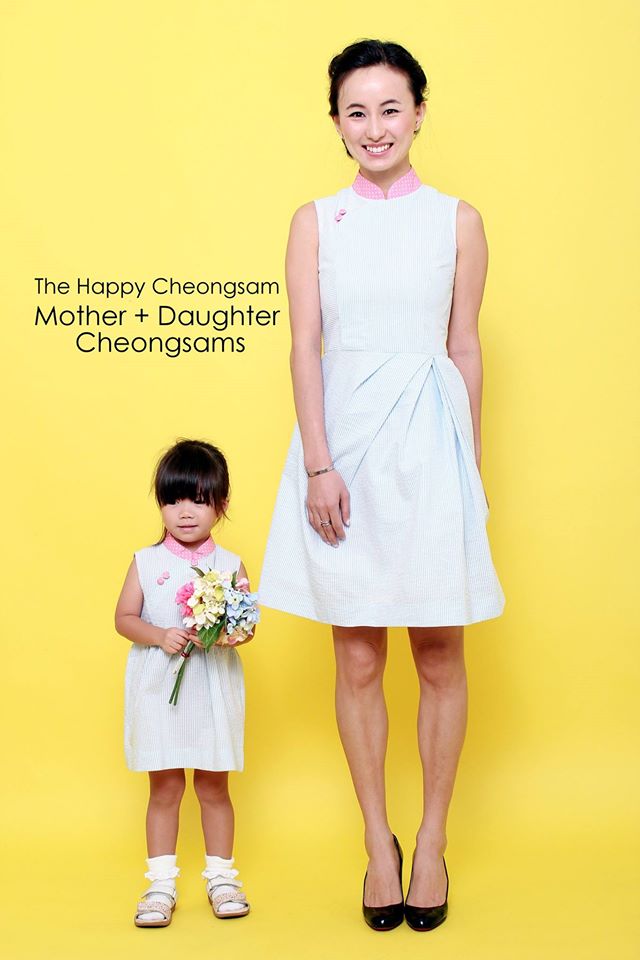 Glitter Glam and Mary Had A Little Lamb
Glitter Glam really needs no introduction by now. They are a popular home-grown brand that offers contemporary and fashionable work wear. Three years ago, they introduced Mary Had A Little Lamb – the mother-and-child collection where you can find mini-me versions of the same stylish and modern looking dresses.
Sakura recently did a photoshoot for them with her girl so do head over to her blog to see more of their latest dresses.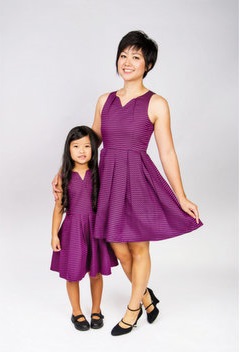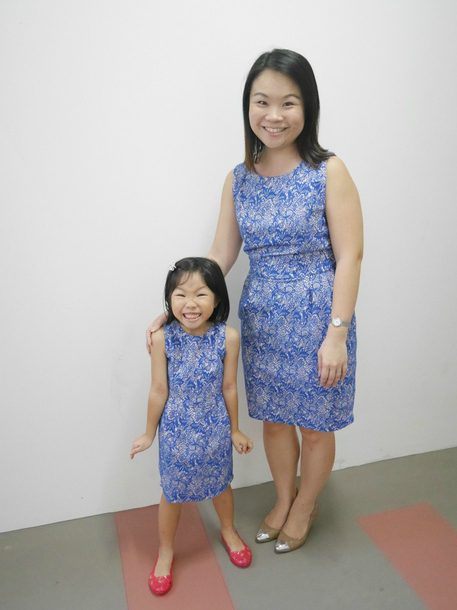 We like their dresses so much and have a couple of dresses ourselves. In fact, I recently bought another matchy set with Sophie and we intend to wear it for this CNY.
Where to find them: Harbourfront Centre #02-110 and online at www.glitterglamshop.com.
Chubby Chubby
Chubby Chubby is a new brand that I discovered this year and it's a homegrown label of graphic designer Nix Deng, where she takes her passion for design and turn them into designer clothing and lifestyle products that's made right here in Singapore. #supportlocal
If you like fuss free and clean designs then this is for you.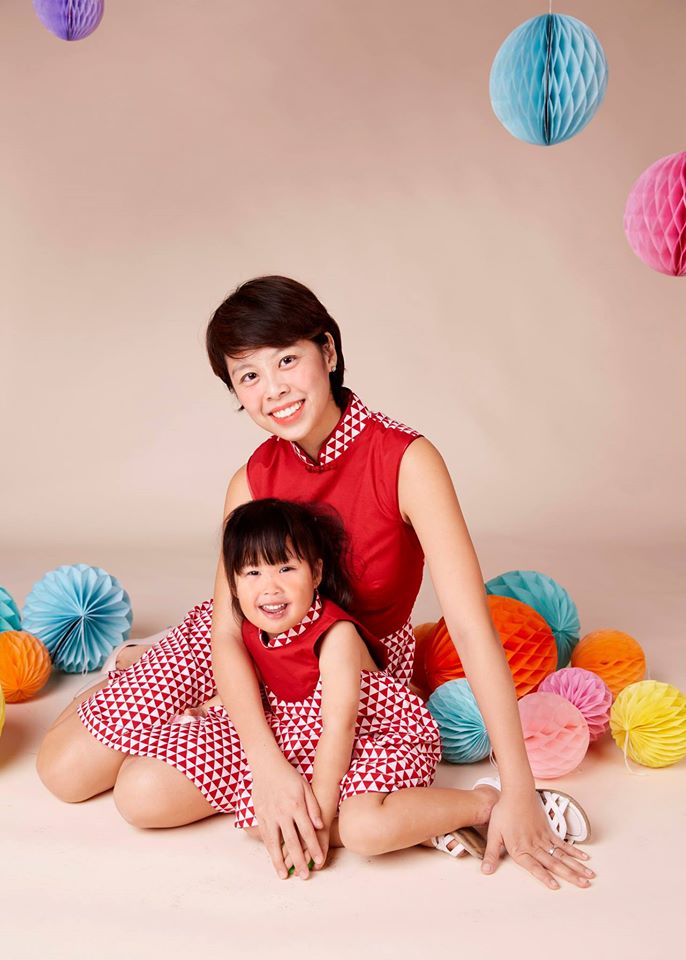 I personally like this colourful triangle design cheongsam and judging from the A-line design, there should be no problem running after your kids in this too!
Do check out their Orient -WOW'16 CNY Collection featuring matching mummy and daughter cheongsams for girls (9months to 10years old), tops, one-piece jumpsuit, mandarin shirt for boys (9months to 10 years old) and even baby girl rompers  from 3 months!
Where to find them: Mothercare Paragon and online at www.chubbychubby.sg.
Que Sera
If you're a vintage lover then you'll be glad to know that Que Sera will be right up your alley. I first came across this shop when they were back in Far East Plaza and now they are located in Suntec. Que Sera is the first to offer retro matching adult and kids size dresses and each piece is lovingly designed and hand sewn.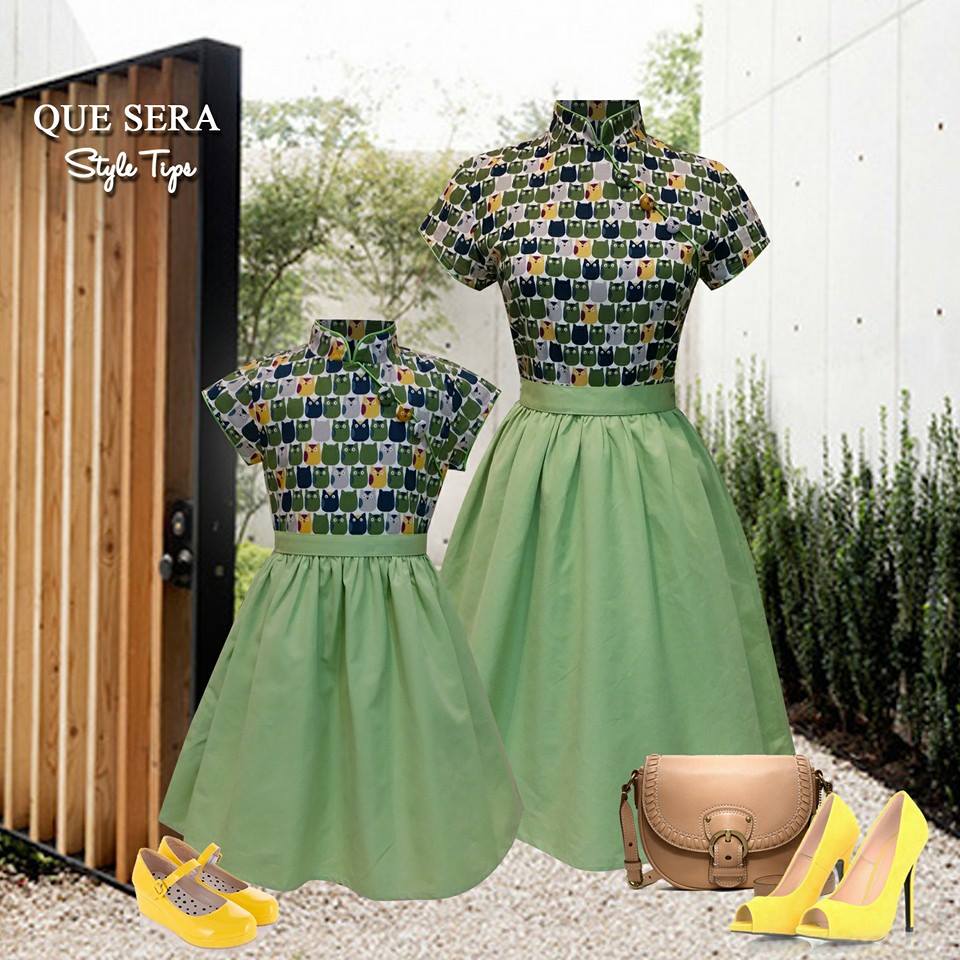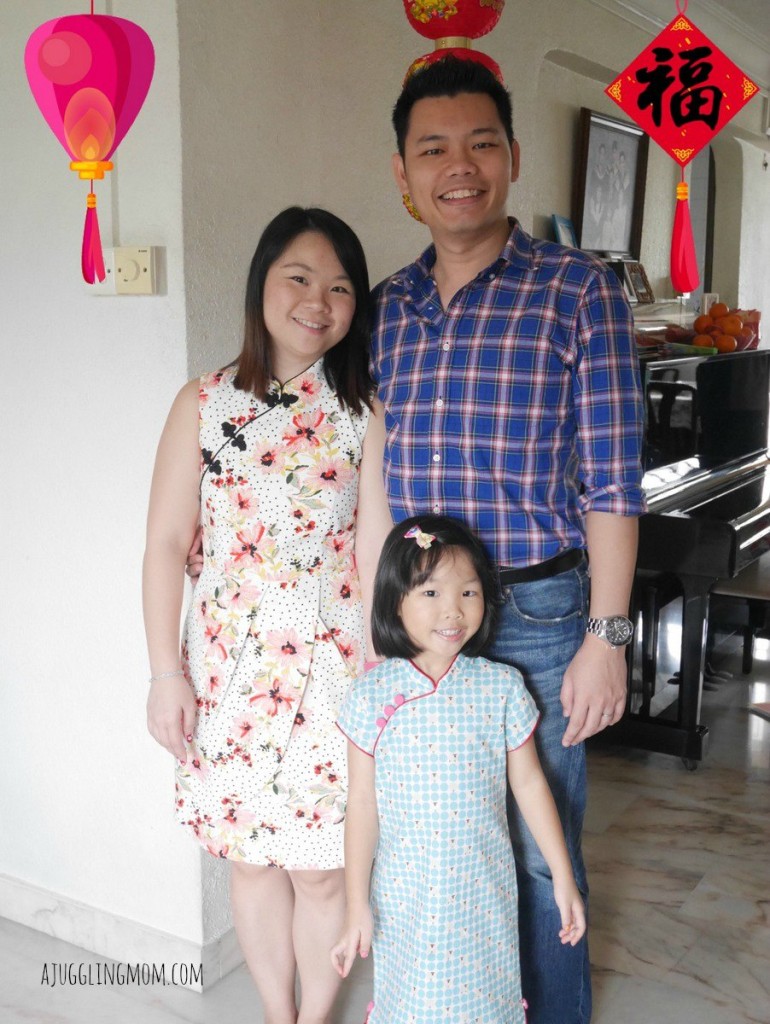 They also have cheongsams for this Chinese New Year season and the cheongsam which I wore last CNY was also purchased from them. It remains a favourite piece in my wardrobe as the spring colours are not too over the top post CNY and it very cleverly hides any misgivings even after a good meal. *wink*
Where to find them: Suntec City #02-376
Miz Apparels
For ladies working in the CBD area, you may be familair with Miz Apparels where they offer quality pieces from Korea. Beside ladies apparels and accessories,  they also do 'Mummy & Children' apparels and are a huge hit especially for the festive season.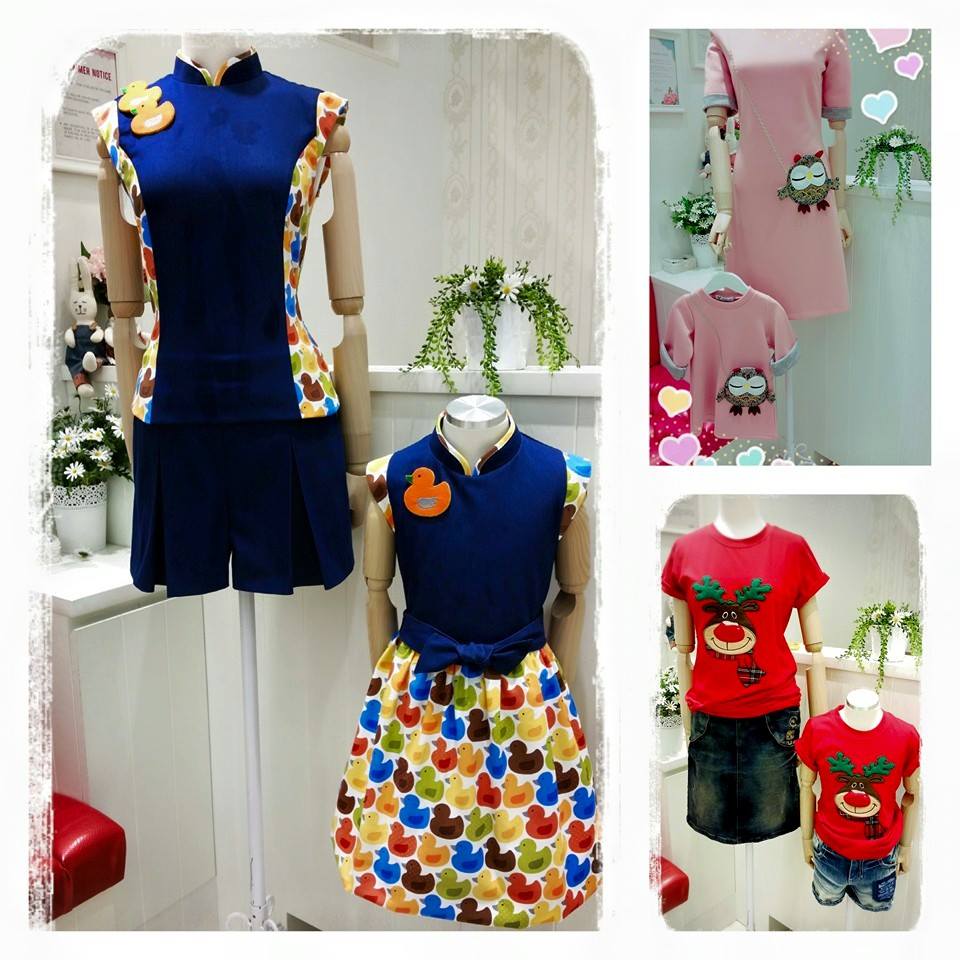 Some designs come in limited quantity and run out really fast, so do head on down to their shops early to avoid disappointment.
Where to find them: 1 Raffles Place, #04-16/17, Marina Bay Link Mall, #B2-13
Little Qipao
If you're looking for more oriental designs, then look no further. Little Qipao offers an extensive collection of qipaos for little girls and mummies that are made from premium quality and according to my fussy pot the cheongsam is comfy even in our humid weather, which you can read about it here.
Plus you can even find coordinating outfits for your son and hubby and dress them in traditional Kungfu tops!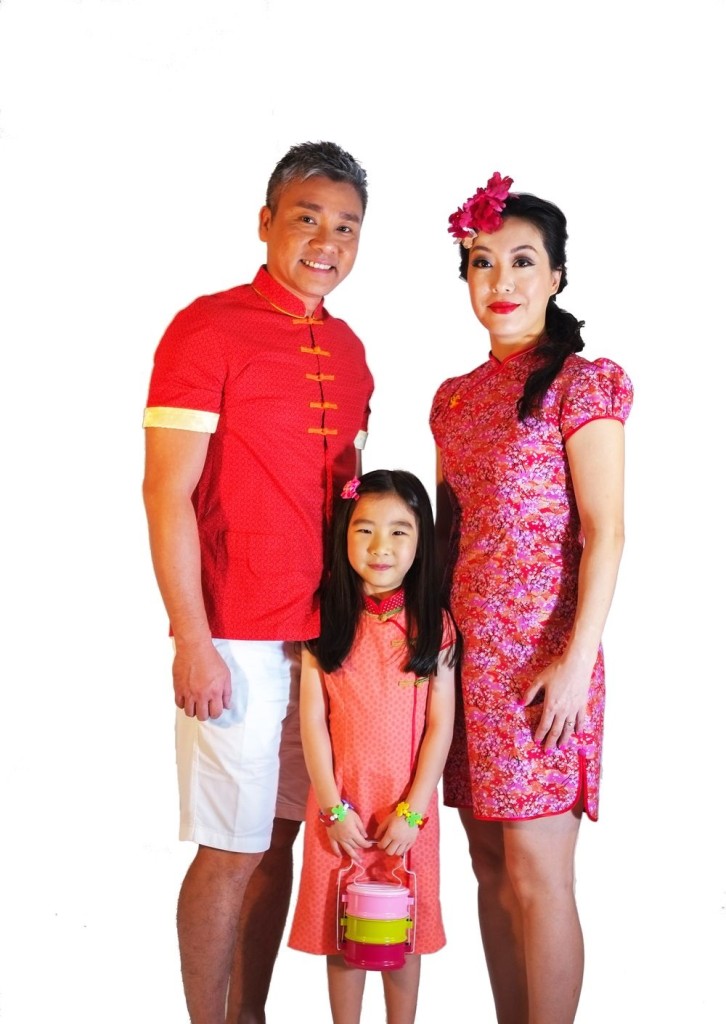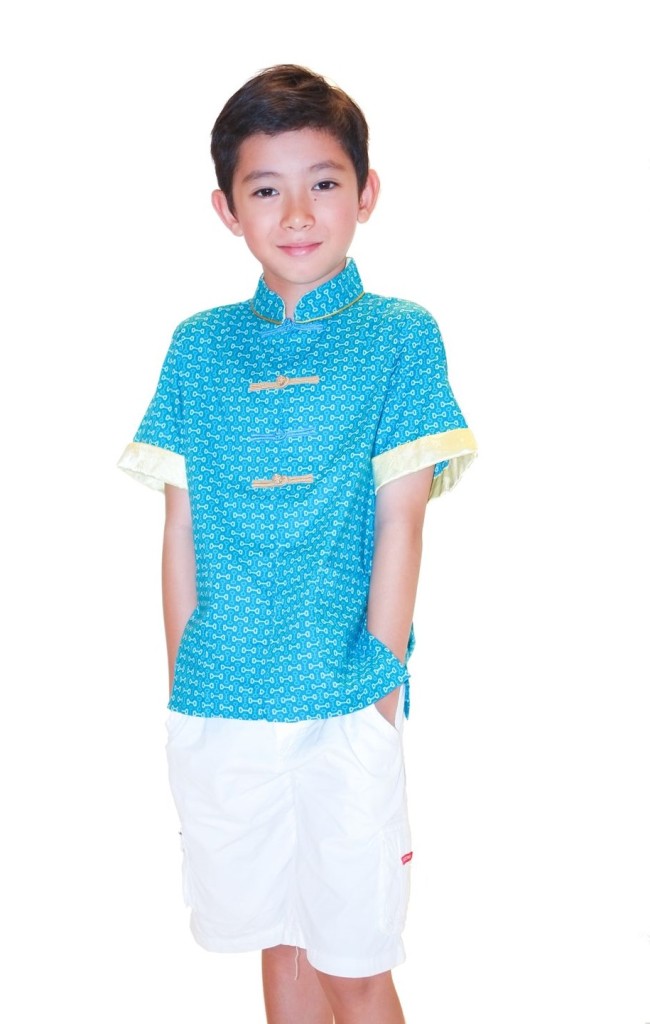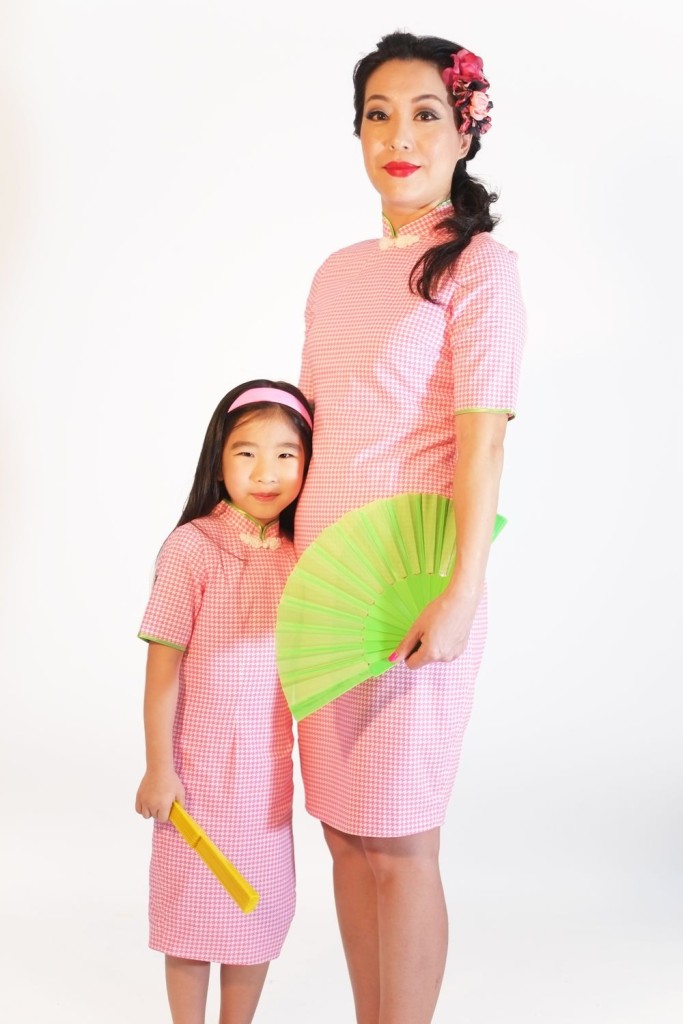 Where to find them: Takashimaya and Uptown Kidz or www.littleqipao.com
Camouflage Kids
And because some of you have been asking for matching family outfits, I did a little more research and found out that Camouflage Kids does matching father and son outfit in addition to mother and daughter dresses and tops.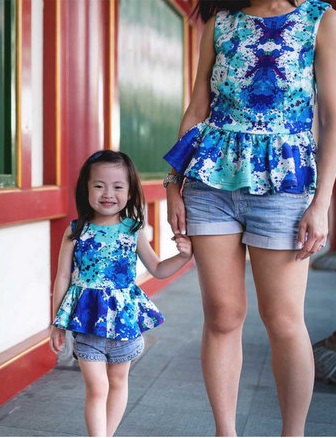 In fact, they even do family sets too like the one below. Isn't that just so adorable? 🙂
Where to find them: 313 Somerset, Jurong Point, Tampines Mall and Raffles Xchange.
I hope this list has been comprehensive and offers lots of helpful suggestions as you prepare for the upcoming Chinese New Year in the year of the monkey. Happy shopping and if you know of any other shops that offer matching outfits, do drop me a note too!
Enjoyed reading this post? Do like my Facebook page for more parenting and Chinese New Year related updates and giveaways. You can also follow me on Twitter (@Susankoh) or Instagram (@ajugglingmom).
Tagged: Chinese New Year, Chinese New Year 2016, fashion, shopping for CNY, shopping online