Chinese New Year is just round the corner and that means I get another excuse to wear matching dresses with Sophie. I mean that's exactly why I had a daughter in the first place no?
 I know it's going to be a matter of years before my little girl tells me it's not cool to be seen in the same dress as her. But for now, Sophie will just have to indulge in mummy's fashion choice for her.
But there should be no reason why she's complaining this year because she had a hand in picking these dresses which I have been gushing about them to everyone on Instagram and Facebook and really it's not hard to see why.
I'm so in love with this piece, the Kate Resort Cheongsam in red checkered print by The Missing Piece. Unlike most cheongams which are nice to look at but a pain to wear because of our hot and humid weather, this piece is an absolute breeze.
It has a flare skirt which is not only more flattering but also easier to move about or chase the kids! Plus this red checkered print is so versatile and I can definitely see myself wearing it on regular days to work too.
 Here's Sophie putting it to the easy breezy dress test.
Another piece that I adore is this whimsical print cheongsam.
It has a pastel colour combination with prints of little children and birds which is oh so kawaii! The dresses for mummies are no longer available but you can still get them in cheongsam tops which can even double up as nursing tops.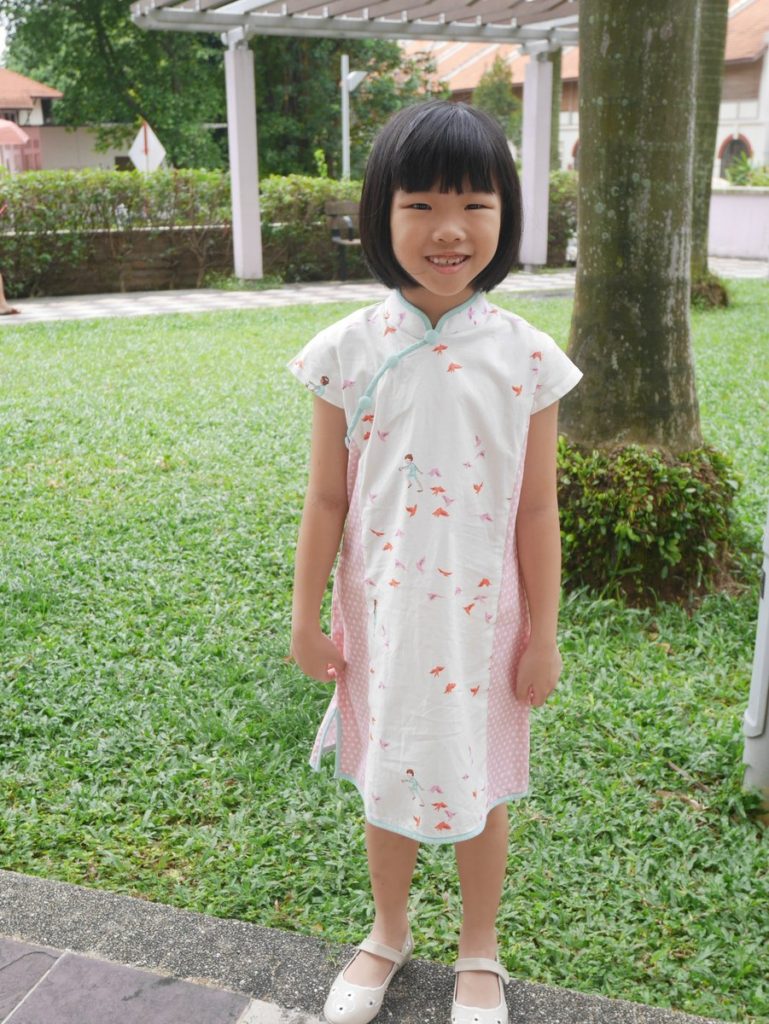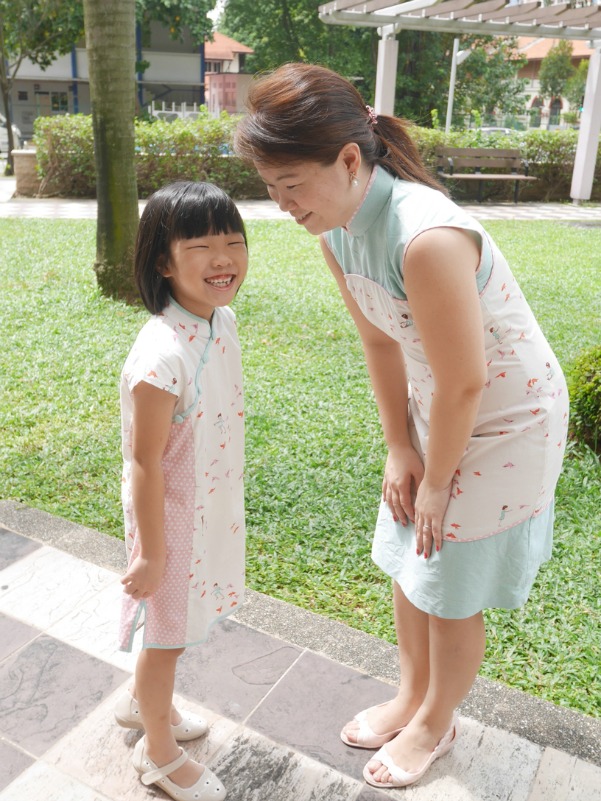 And the final piece is one that I can't wait to wear.
Nothing spells femininity like lace and this lace cheongsam piece ticks all the boxes from sophistication to feminine and even glamorous. I like it's unique jade side button detail which adds a classic charm which is subtle and elegant without going too overboard.
The dress has a slight stretch to it so it gives a flattering silhouette, something that I don't mind having 🙂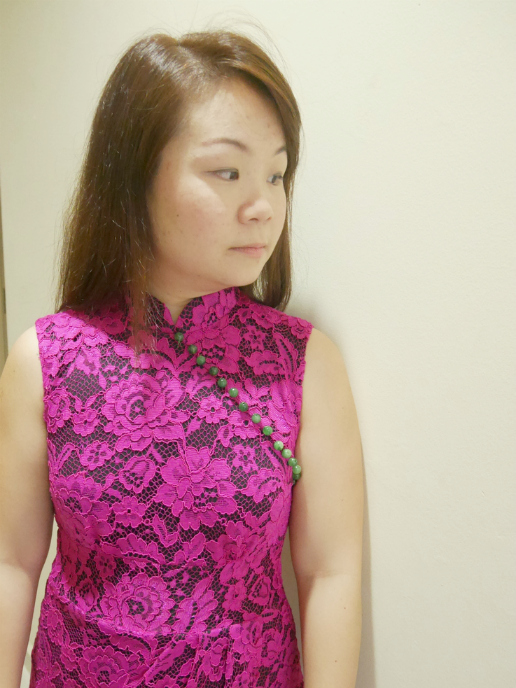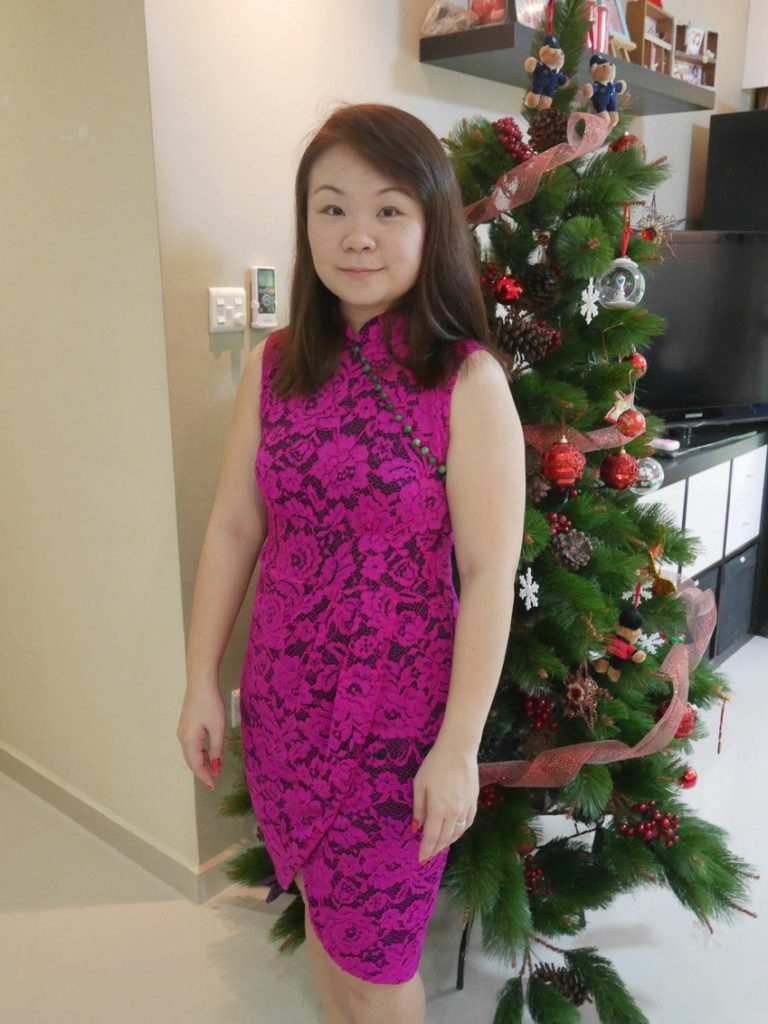 If you're looking for more twinning outfits ideas for Chinese New Year, do check out my other post here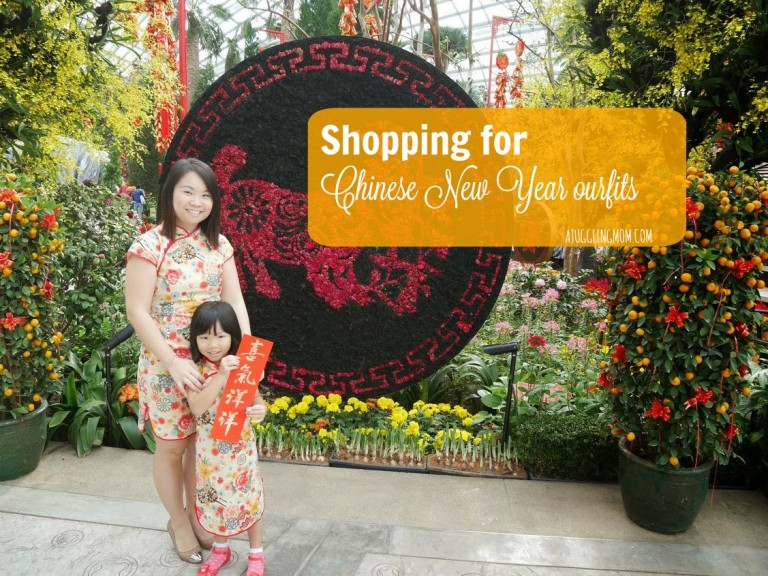 Tagged: Chinese New Year, Chinese New Year 2017, fashion, shopping for CNY, shopping online