Being first time travelers to Seoul, doing the mandatory touristy things was inevitable. So on our first day, we covered the two famous palaces, Gyeongbokgung Palace and Changdeok Palace.
The Gyeongbokgung Palace is the oldest palace and main palace of the Joseon Dynasty. Definitely the palace not to be missed for it's rich history.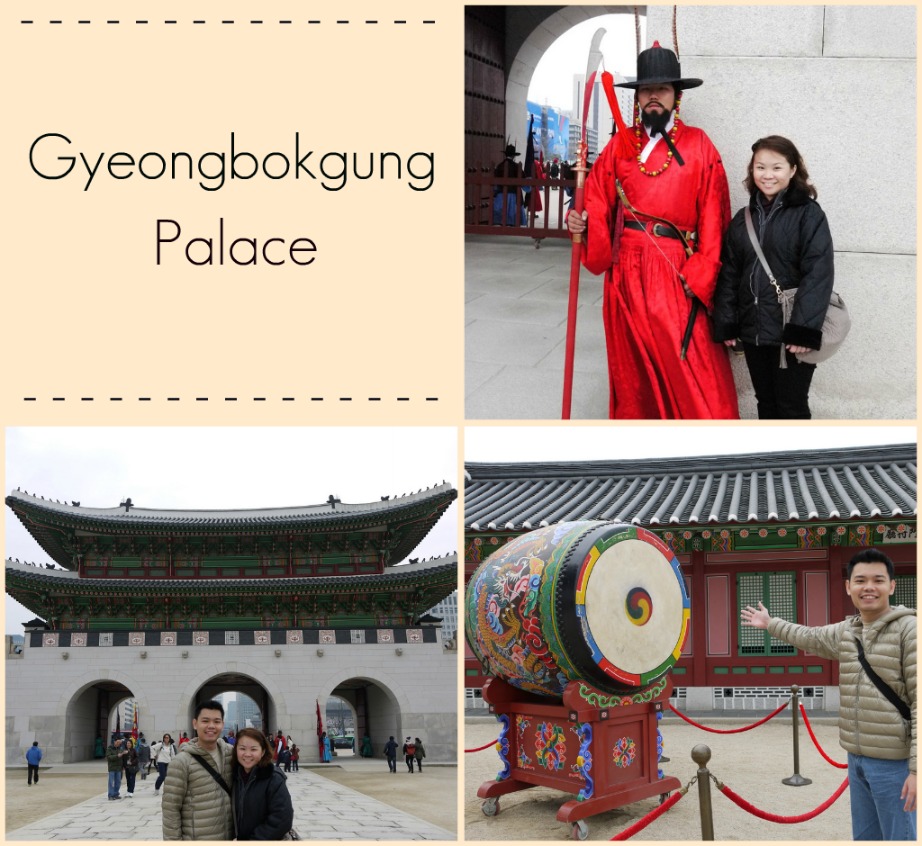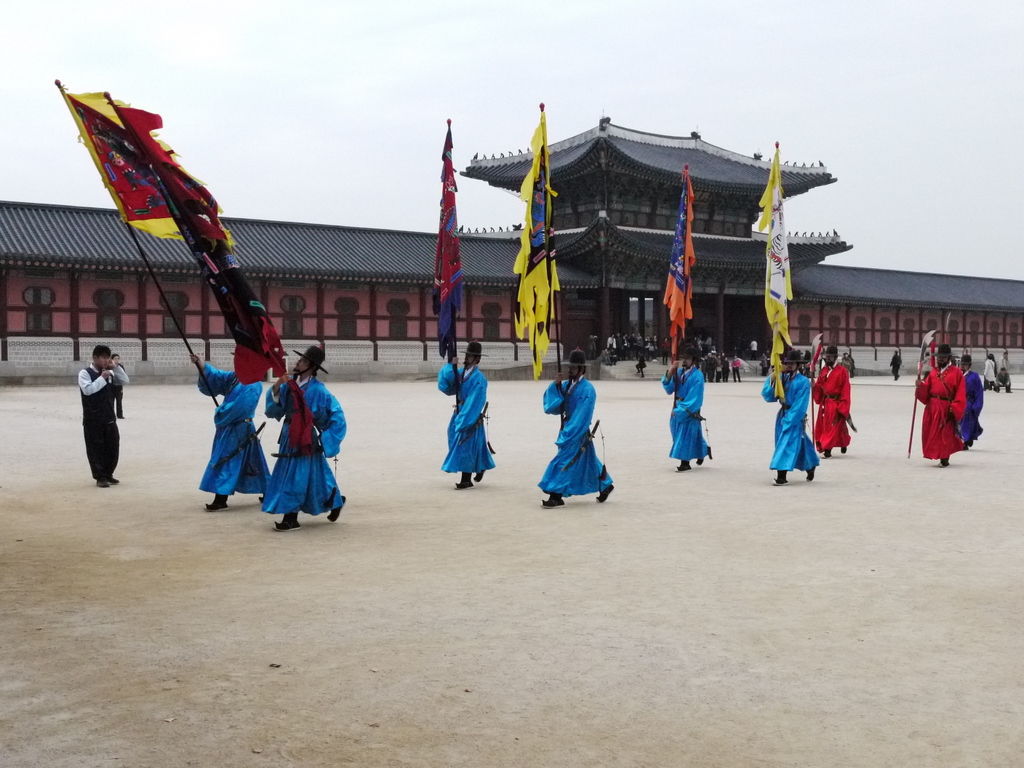 Guard changing ceremony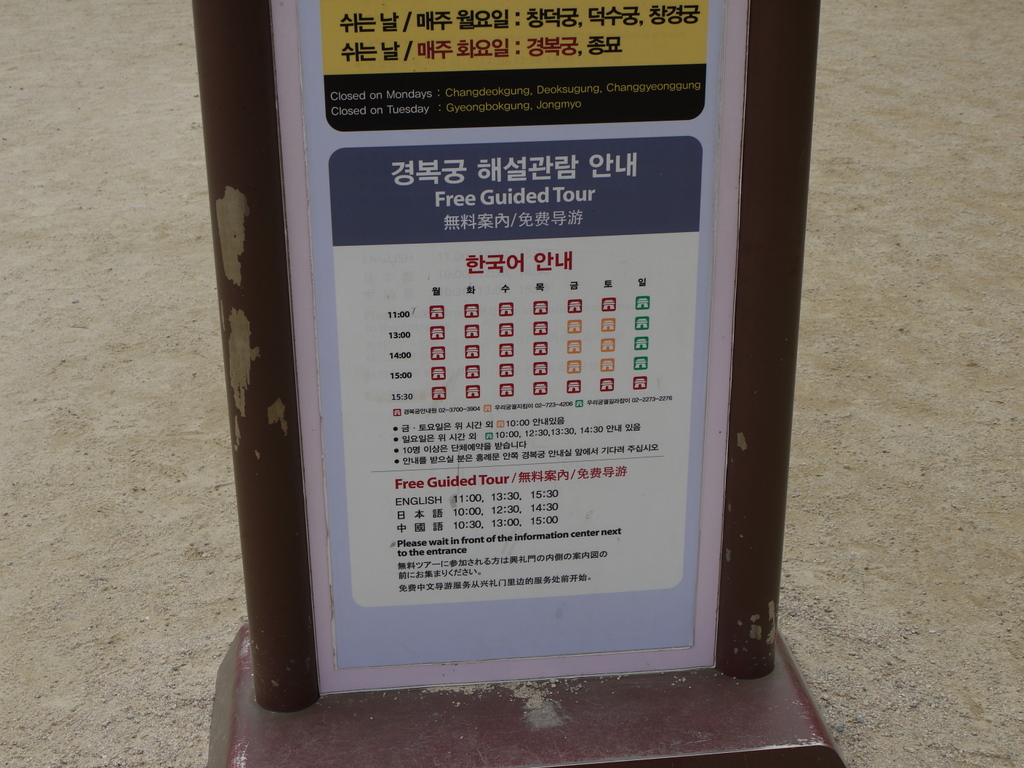 Guided tours everyday at different timings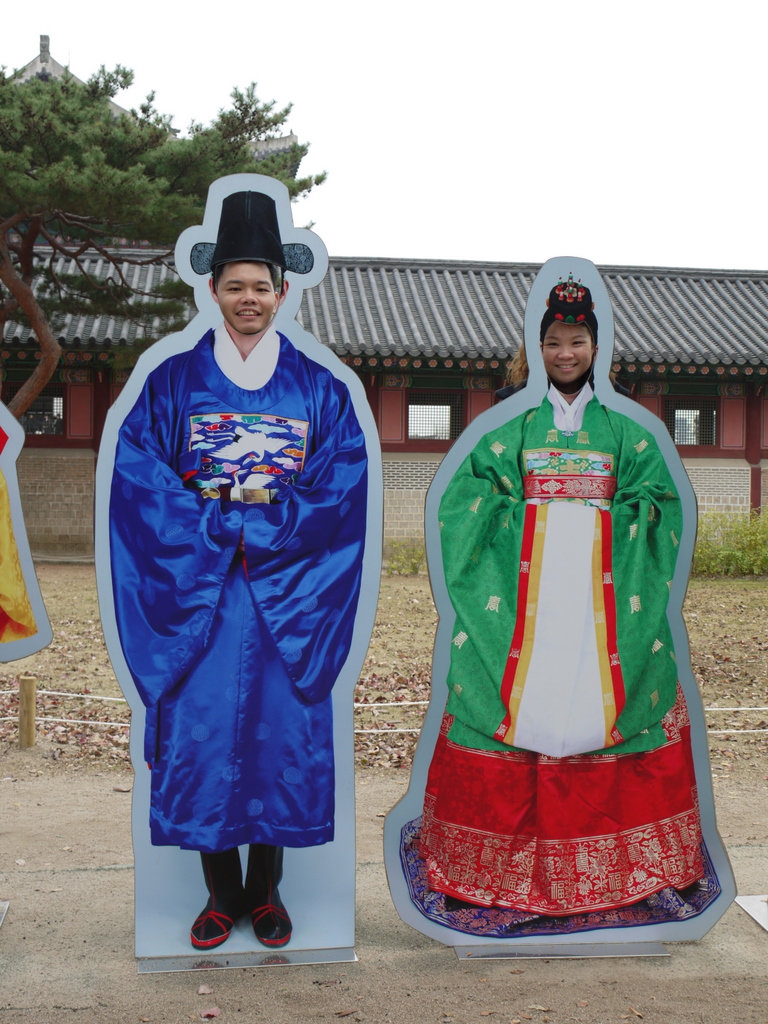 Not your everyday Korean fashion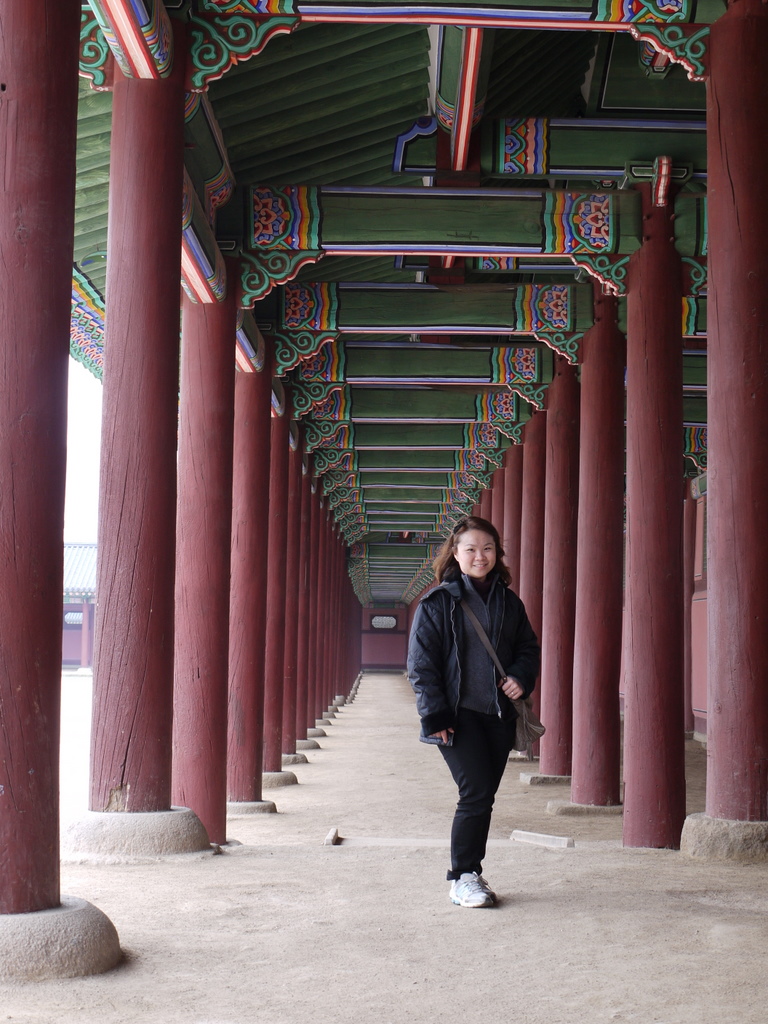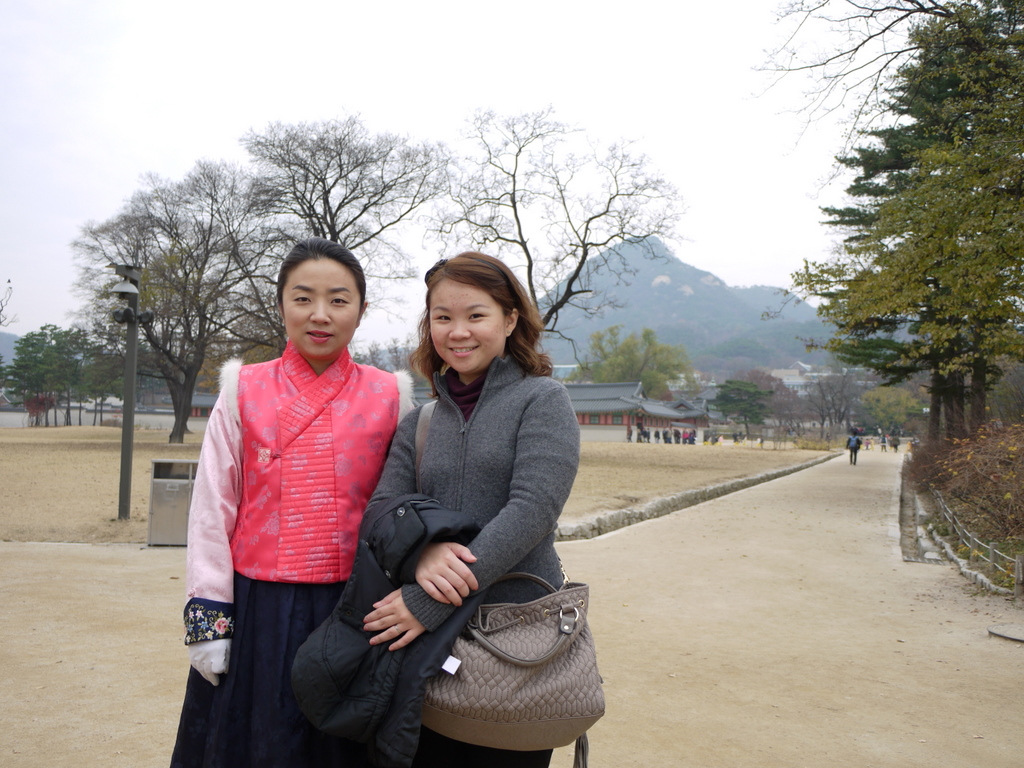 With our guide for the palace tour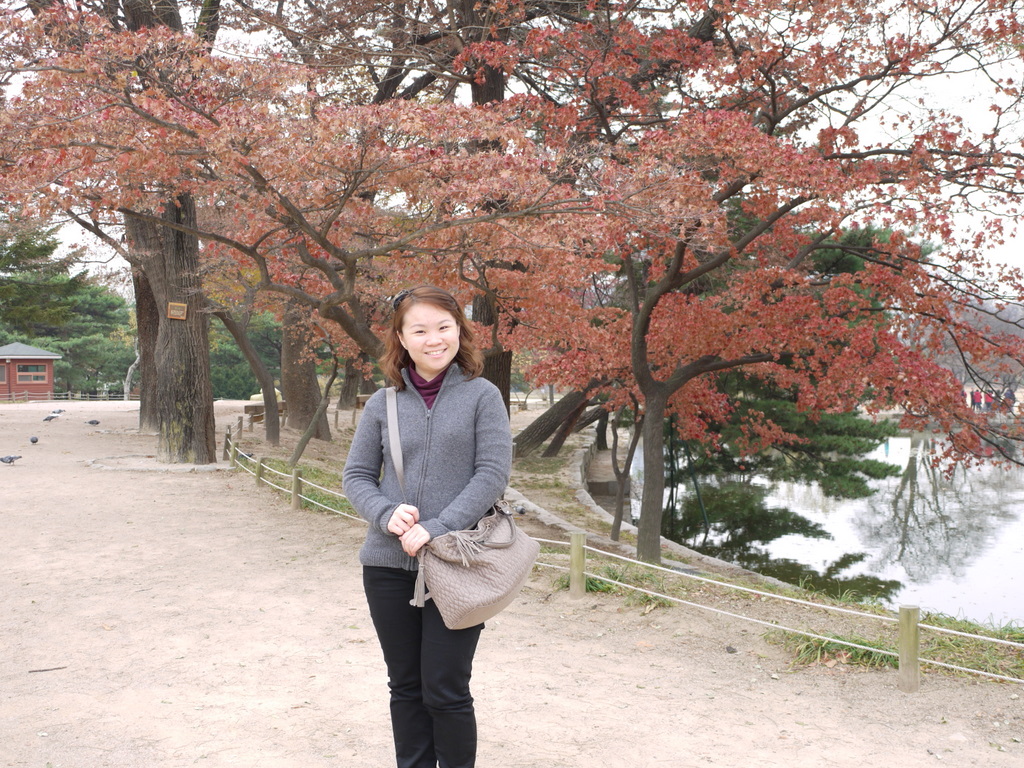 Lovely sight of the red leaves in late fall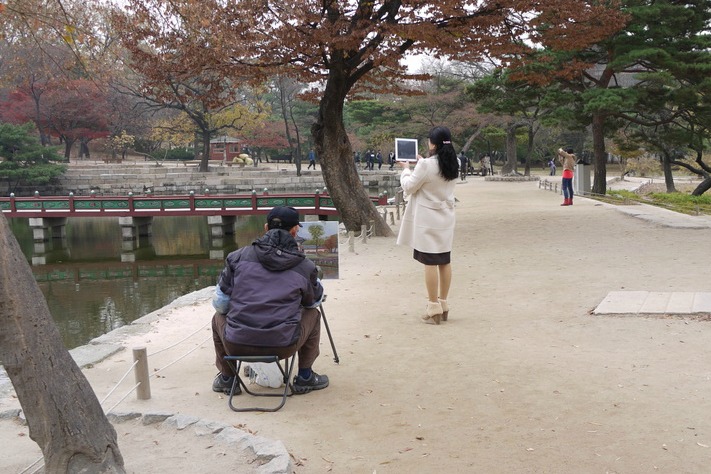 Capturing the beauty of the palace in their different ways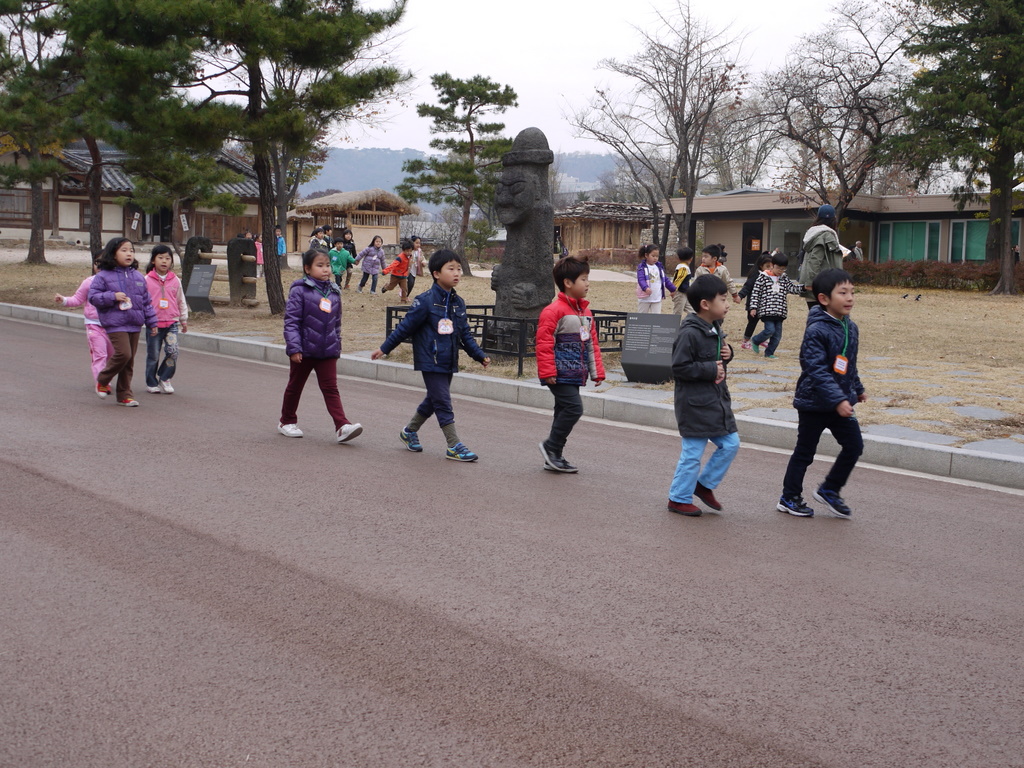 Children on excursion heading to the Children's museum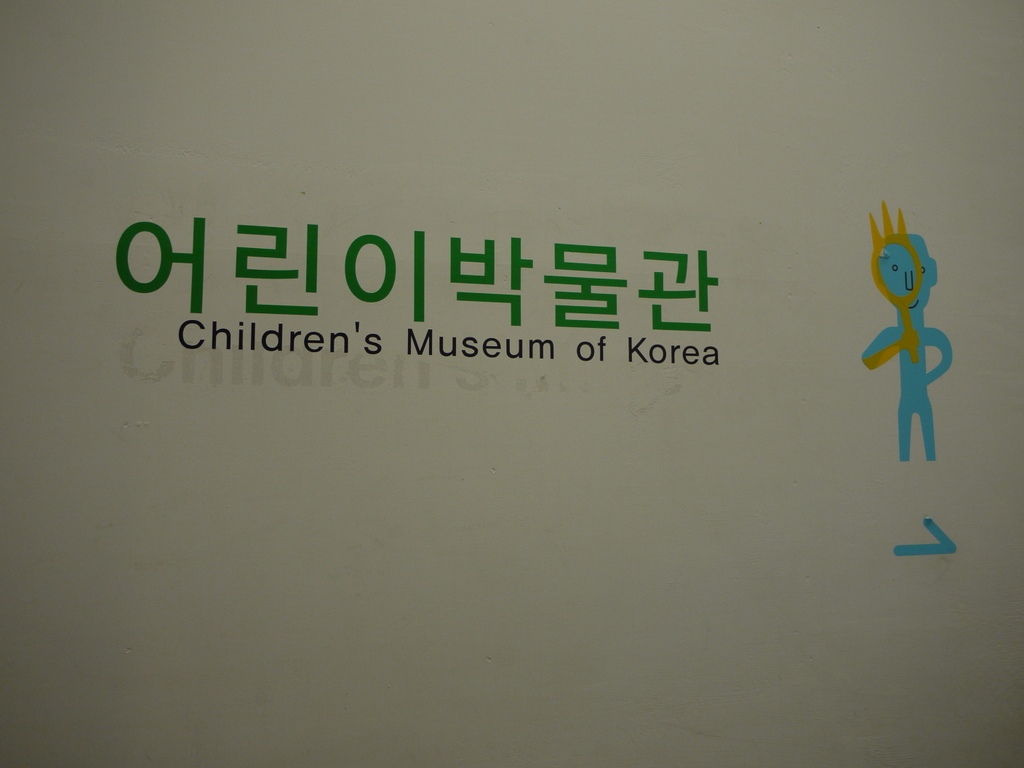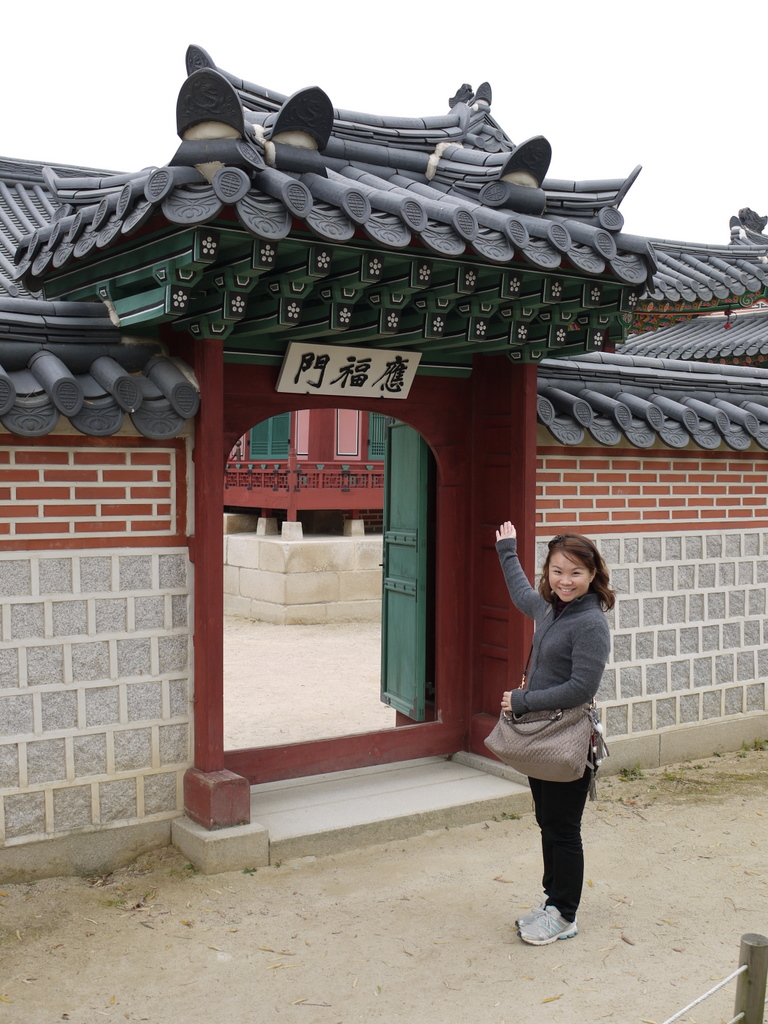 One of the gates with my name!
After spending about one and a half hour at the Gyeongbokgung Palace, we headed to the  Changdeok Palace. 
The Changdeok Palace was the 2nd palace built after the Gyeongbokgung Palace and is famous for its beauty. The palace blends in well with its natural surrounding and boasts of outstanding traditional  architecture and garden designs and was selected as a UNESCO World Heritage List in 1997.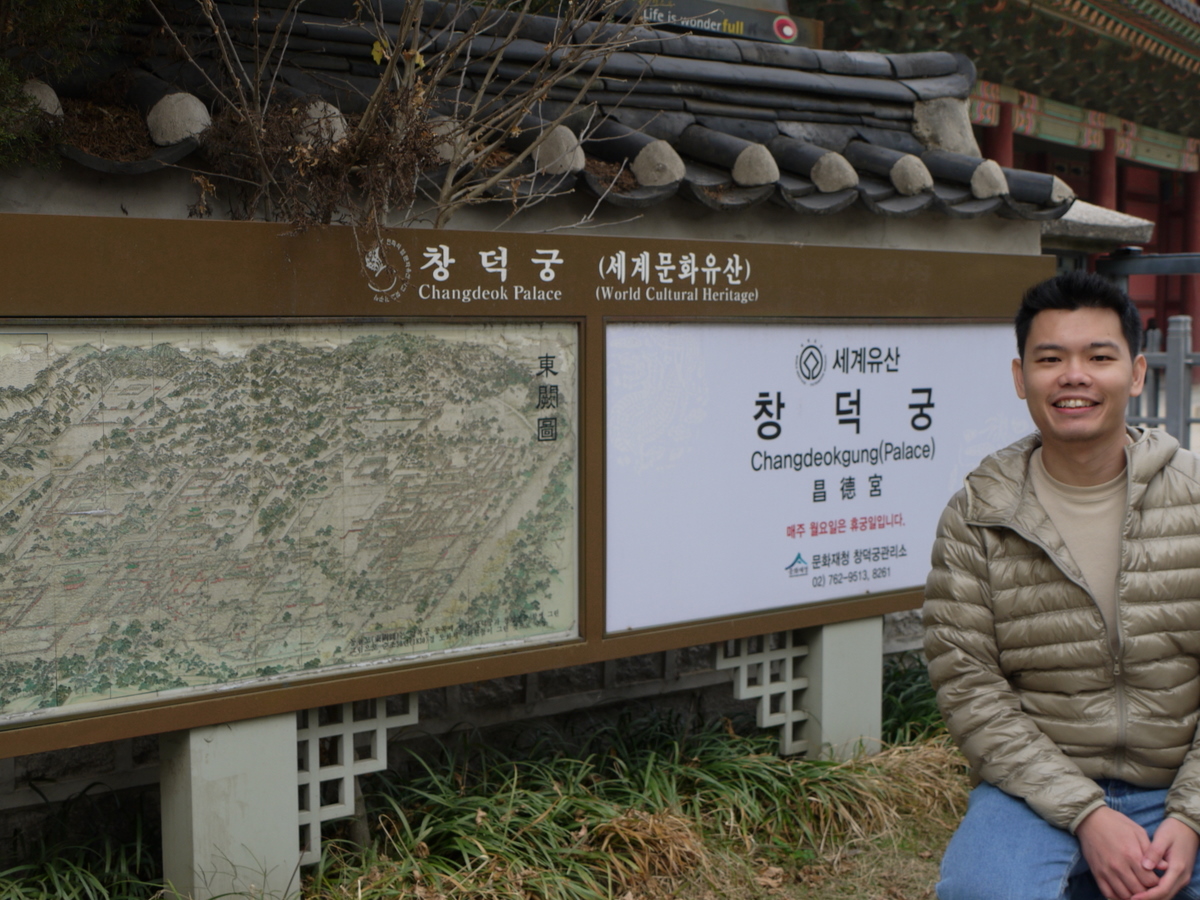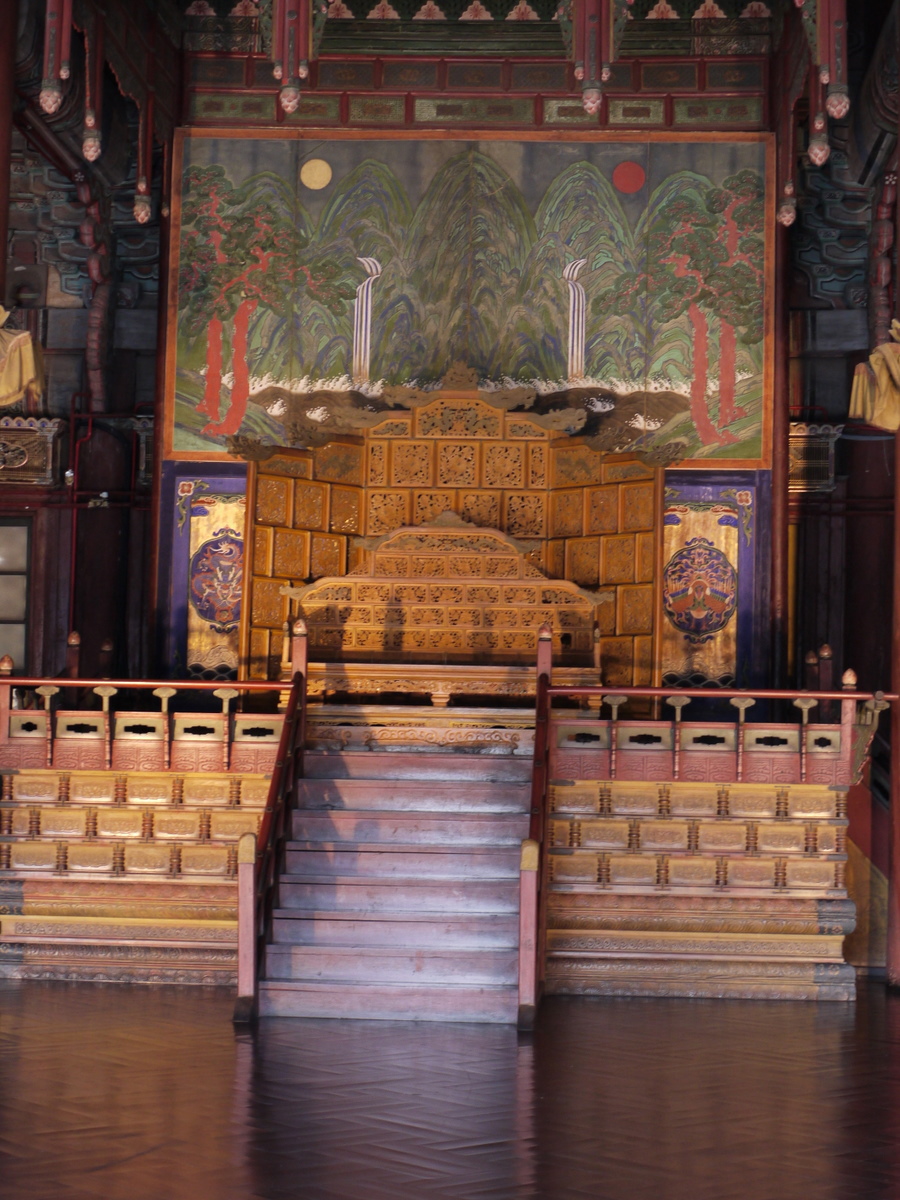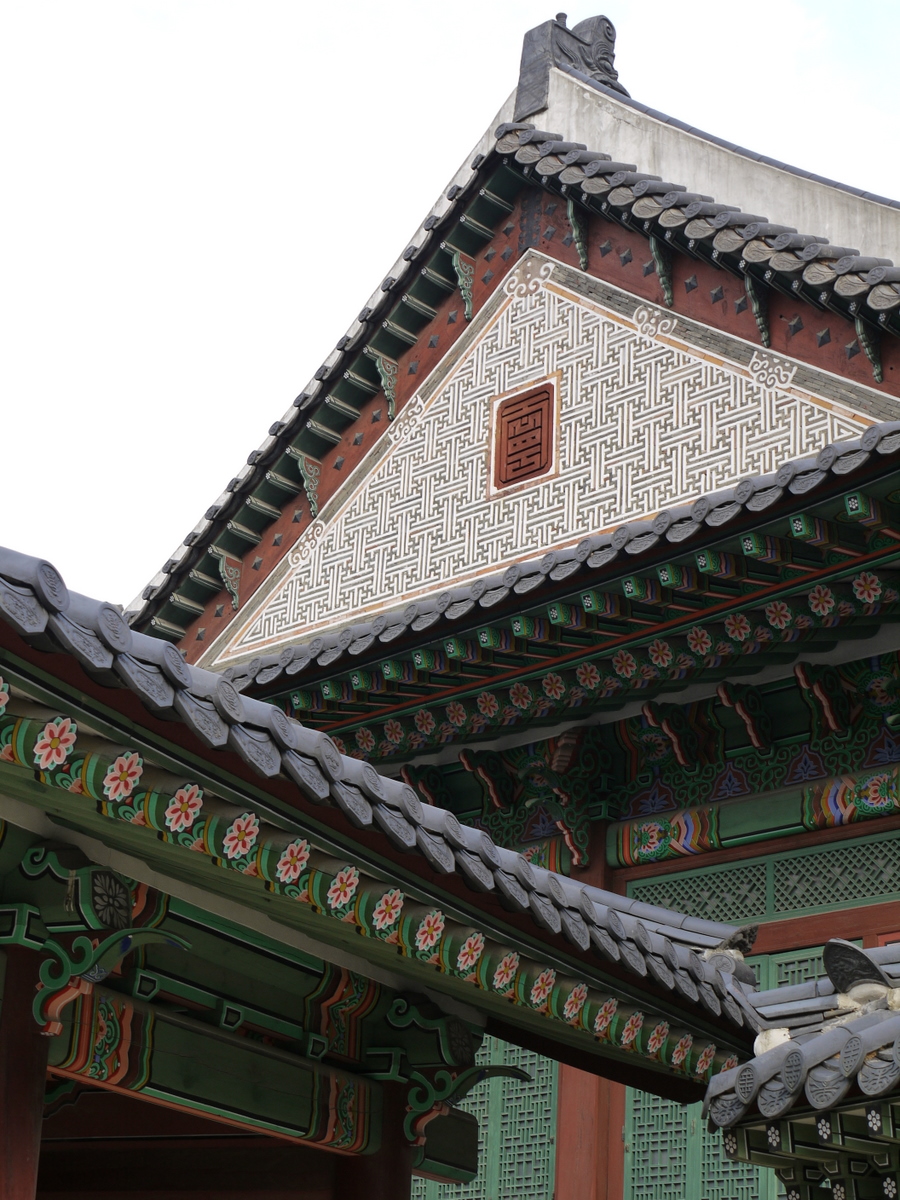 Architecture that blends in with it's natural surroundings
Within the Changdeok Palace lies the Biwon, Seoul's secret garden. It was also another named UNESCO Wold Heritage Site for having been kept in it's pristine and original state.
To visit the garden, you can only do so on a self-guided tour on Thursday. You would not want to miss it if you love nature.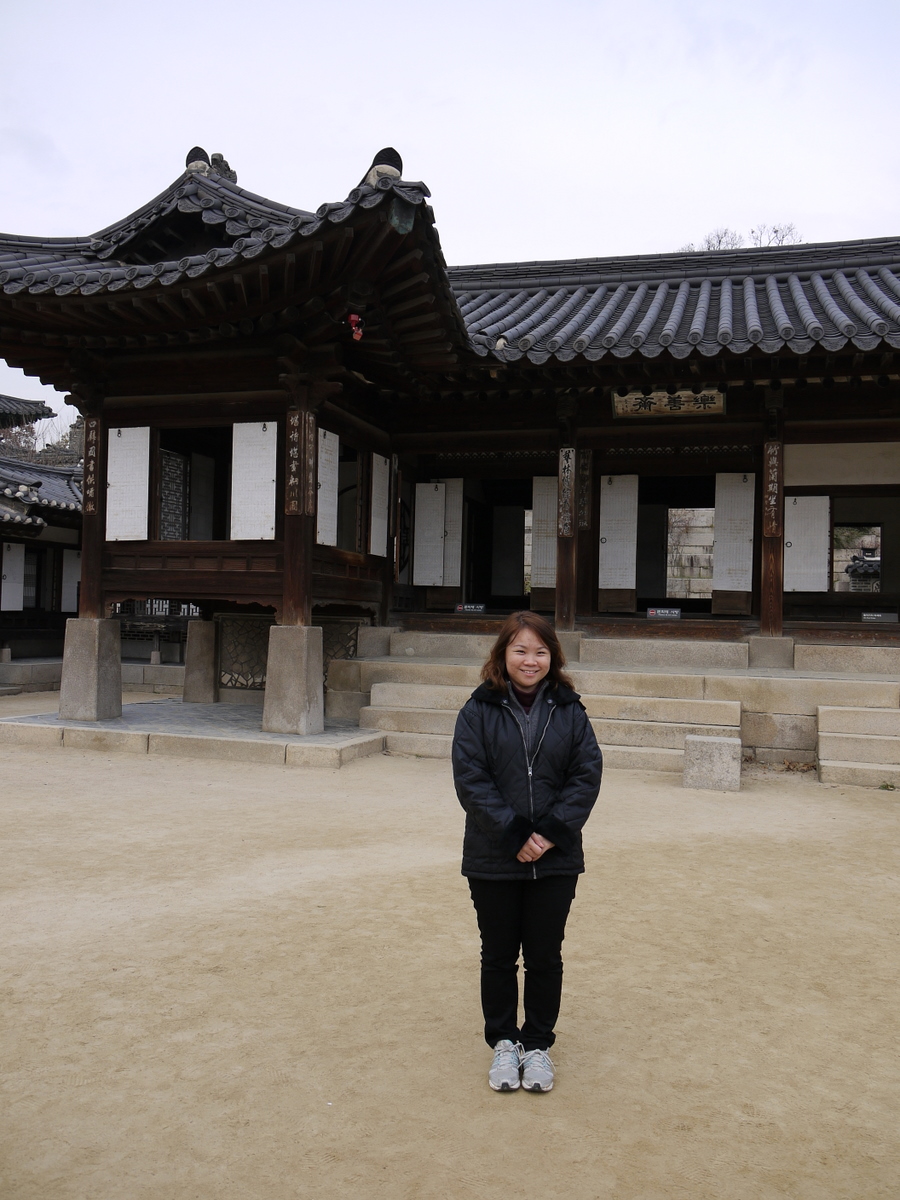 Besides the Gyeongbokgung Palace and Changdeok Palace, there are also many other palaces that you can visit. But having visited two, I would say that after you've visited the Gyeongbokgung Palace , the rest are probably smaller in scale and looks about the same.
The next day, we went on the most interesting tour, the Korean Demilitarized Zone, where we had a sneak peek into North Korea!
Tagged: Changdeok Palace., Gyeongbokgung Palace, Seoul