If you have been following me on the blog, you'll notice that I did a number of posts with IKEA in the past few months. Partnering with IKEA has been such a delight as we 're personally huge fans of their products as they never fail to deliver on value, quality and functional furniture and home furnishing.
And for my last post, it's all about IKEA's Democratic Design which you'll be seeing a lot more in their stores this year. It's a philosophy that everyone should be able to own high quality, cutting-edge and functional designs at affordable prices.
So what exactly defines this Democratic Design?
Well, the 5 dimensions of Democratic Design are Form, Quality, Function,  Sustainability and my favourite of them all, Low Price! I know I'm #OnmywaytoAuntiedom, but hey which Singaporean doesn't like a good value?
So allow me to take you on a tour around my home to see the IKEA items that ticks all these boxes for me.
– – – – – – – – – – – – – – – – – – – – – – – – – – – – – – – – – – – – – – – – – – – – – – – – – – – – – – – – – – – – – – – –
I have an all time favourite IKEA item and it's the EXPEDIT. Just look at how they are all lined up in my living room as my TV console, vertical shelving unit and toy storage cum bench.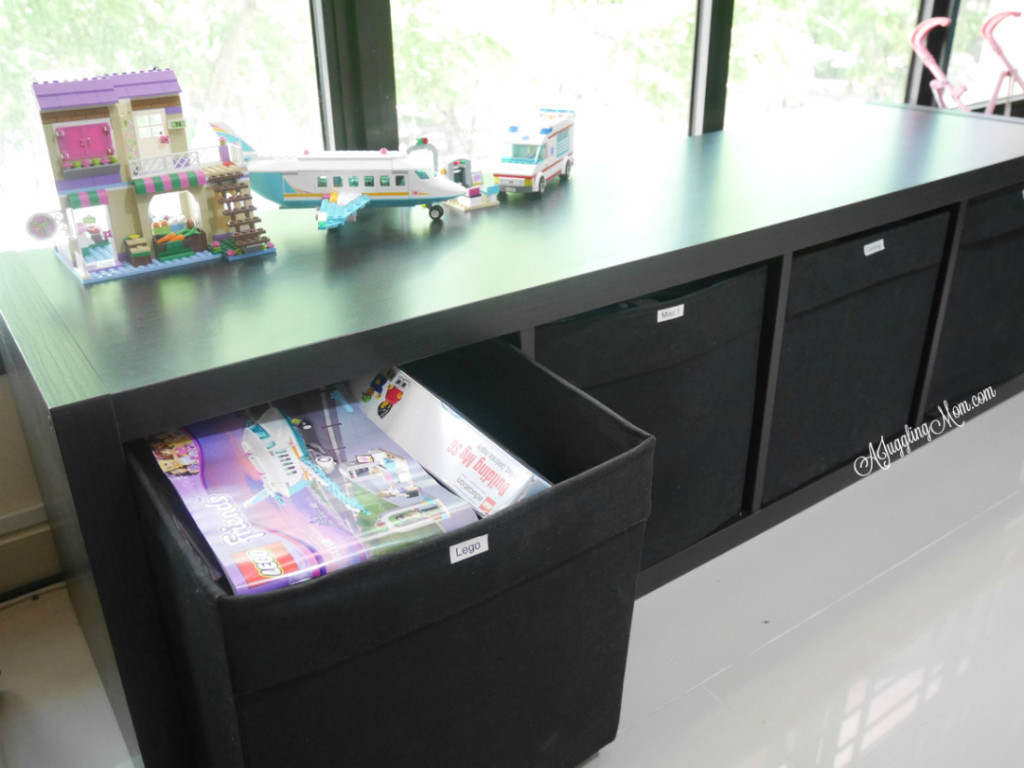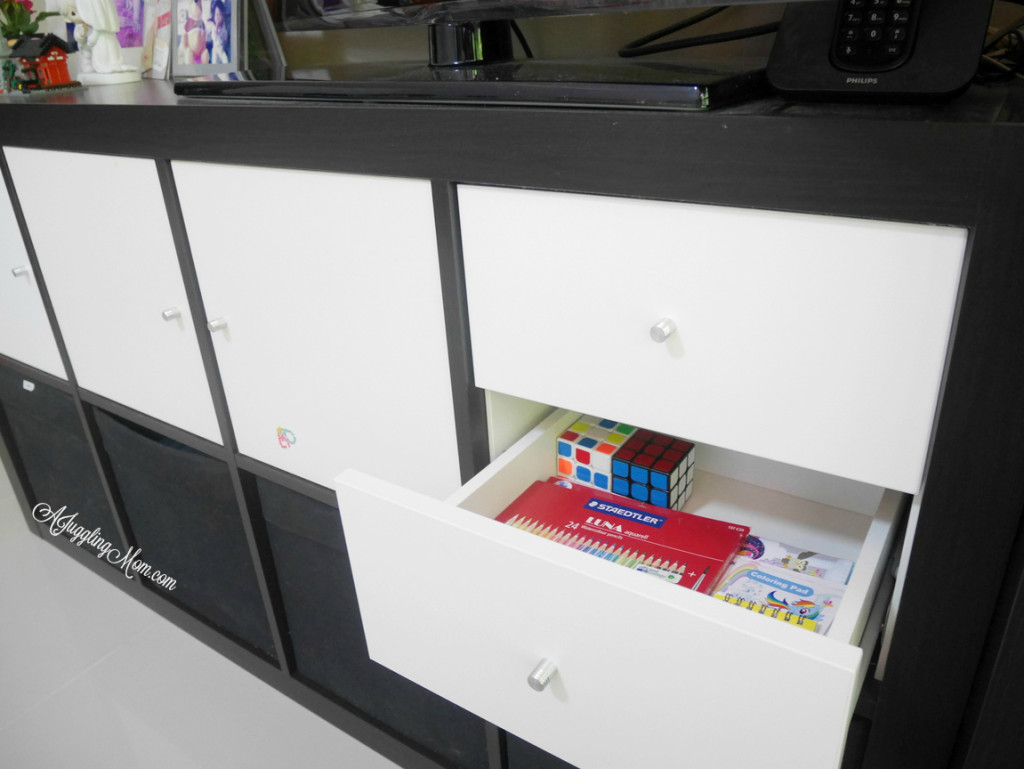 I'm not gonna lie that I had a mild panic attack when I heard that IKEA was going to discontinue the EXPEDIT 2 years ago. But you know what? IKEA replaced it with an even better product with the KALLAX, which is the new and improved version of the EXPEDIT, where the sides are slimmer making it more environmentally friendly and checking against the sustainability box.
But in my opinion, what'a great about the KALLAX, is that they maintained all the things I love about it with the top being super functional with so many possibilities! In case you missed it in my first photo, you can scroll up to see how versatile it can be a TV console, shelving unit, bench, toy storage with the variety of configurations and colours offered. Now that's ticking another box for form.
And yes, the complementary products to the KALLAX like the inserts with drawers and inserts with doors as well as storage boxes such as the DRONA box all fits from the EXPEDIT as well KALLAX.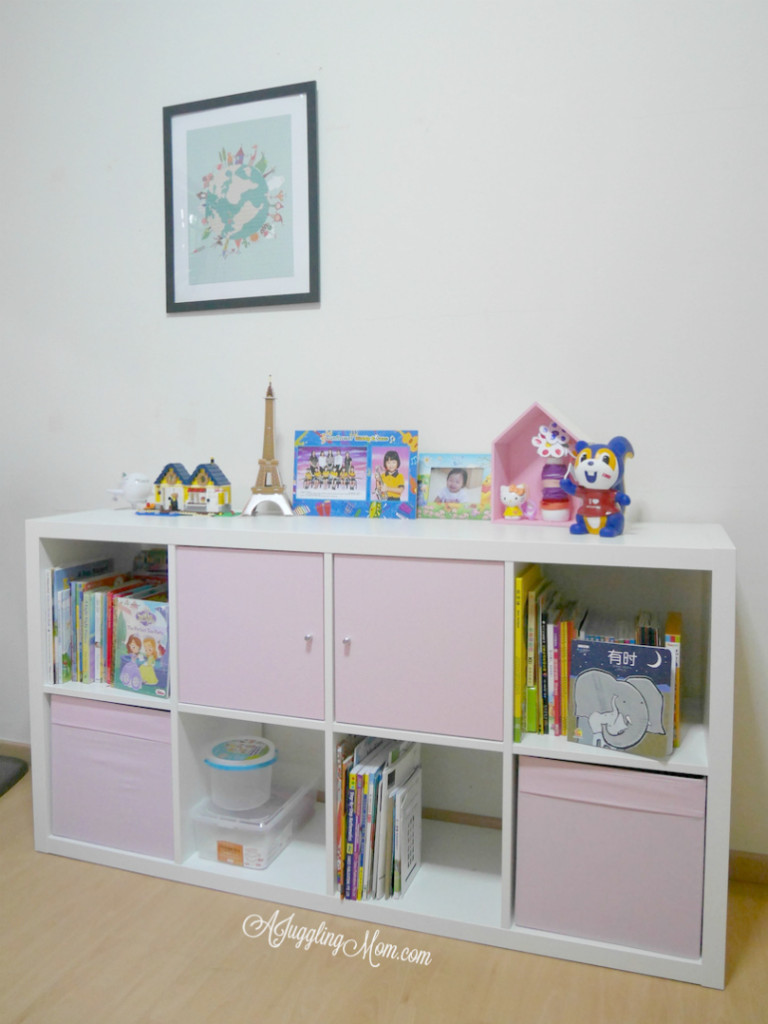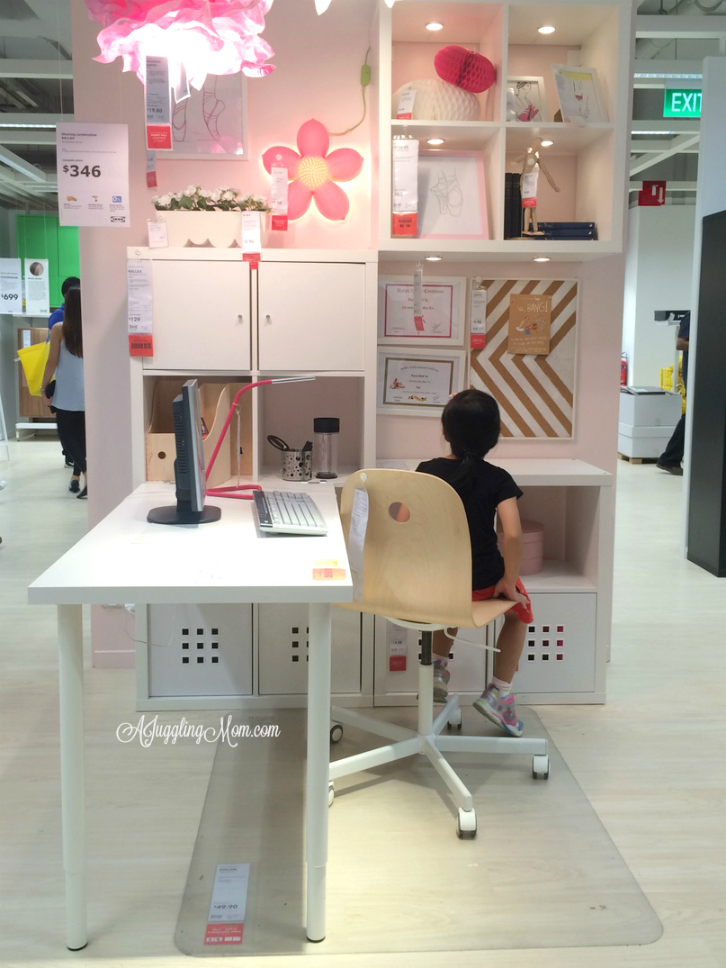 As the KALLAX is now more child-friendly with rounded corners and more durable with a more scratch-resistant surface, it's perfect for kid's room where we used it as Sophie's book shelf. This totally qualifies as quality for us.
And in time to come, I'm going to switch it up by adding a table, so that it can be a space spacing study area with side shelving. Isn't that a brilliant idea?
KALLAX Shelving Unit $99 | KALLAX Insert with door $25| KALLAX Insert with drawers $30 |
Another IKEA item that wowed me on the function dimension is the TRONES shoe cabinet. Now if you are like me and dismissed it simply because it's a shoe cabinet, you couldn't be more wrong. This is another multi-functional item that goes from the living room to bathroom and even the bedroom. Here's how we used our set of 3 TRONES around the home.
TRONES in the entrance way
While the storage cabinet may be slim, it surprisingly fits umbrellas, raincoat, tissue packs and wet wipes that you need just before you head out of the house. To avoid clutter, I used a magazine holder to compartmentalise the cabinet, so that everything is neat and easily within reach.
Assembly is also a breeze as all it needs is 2 screws and it's up 🙂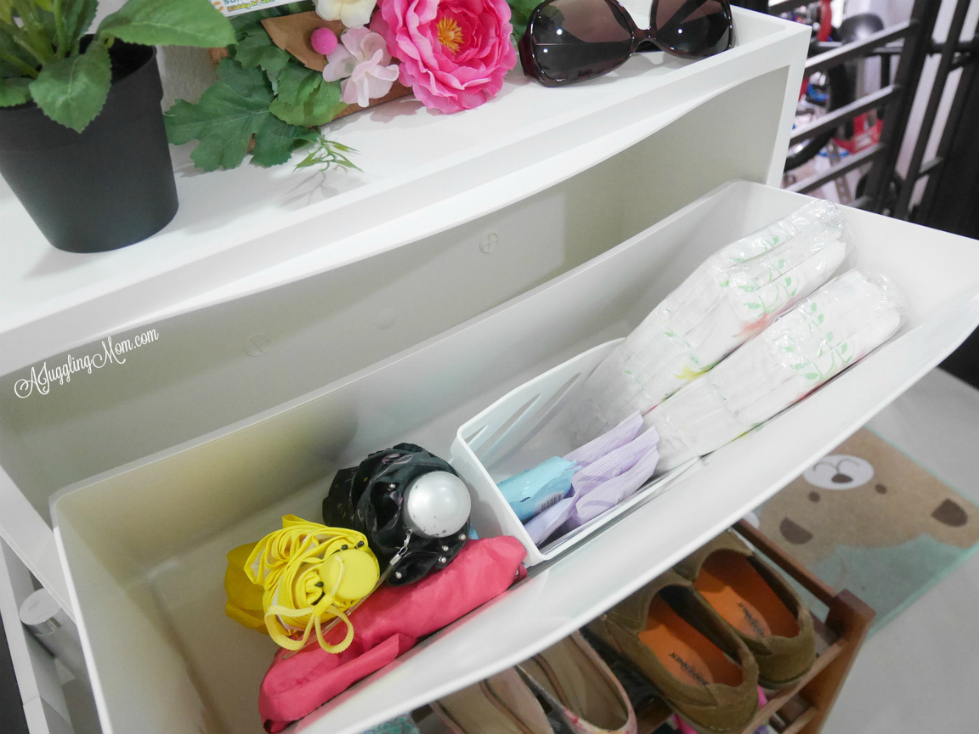 TRONES in the bathroom
Perfect for keeping unsightly toilet rolls out of sight and the recess area on the top of the cabinet can be used to place your essential oil burner and tealights. I used the KORKEN glass jar for my tealights.
TRONES in the bedroom
I have a very tight space between my bed and the wall and for the longest time I was trying to find a side table that could fit into the narrow space. Until finally, a light bulb went off and the slim TRONES cabinet came to my rescue! By the way, see how you always fit better when you're slimmer?
Anyway, hubby is glad he can now have his handphone beside him instead of placing it on the floor and attempting awkward yoga poses when he stretches to silence his alarm in the morning.
So for me, the TRONES is all about form, function, quality and low price.
 | TRONES storage cabinet $35/ 3 pieces |
I've saved the best for last because how can I miss out my other all time favourite item, the stylish, multi-functional and super pretty storage on wheels, the RASKOG trolley!
This is one item that scores in form, function and quality for me.
Quality wise, it has a sturdy structure with smooth corners that makes it easy to push around the room. It's also low maintenance making it easy to clean with just a wipe.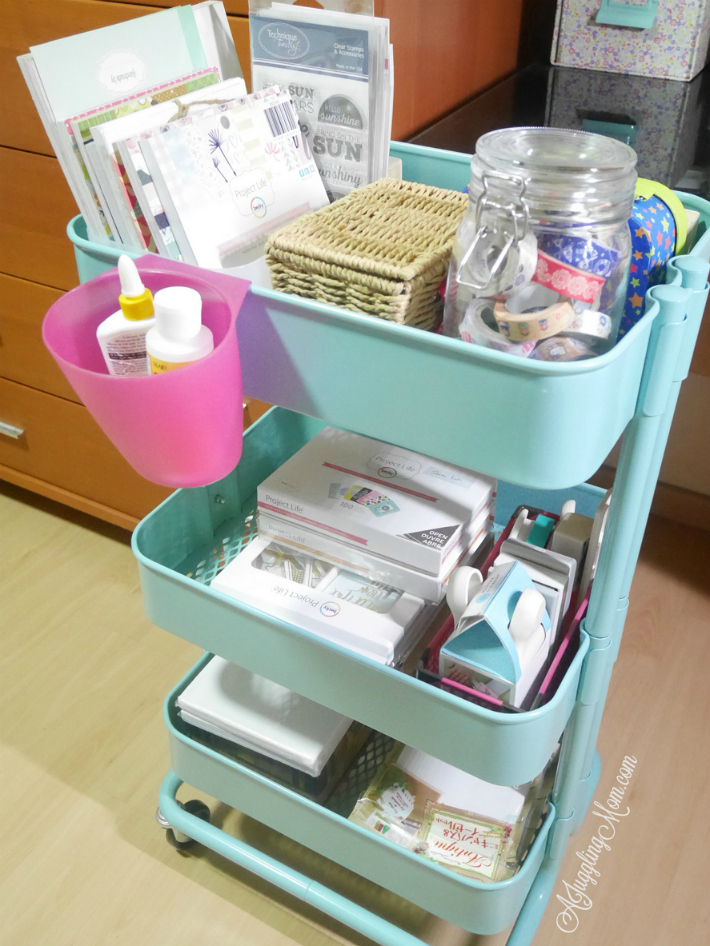 Why form?
One look says it all as it's aesthetically beautiful with it's smooth finishes and I've to admit I may be bias because just who wouldn't fall in love with this hue of colour? If it ever comes in pink, IKEA can have all my money as I'm getting half a dozen of these trolleys.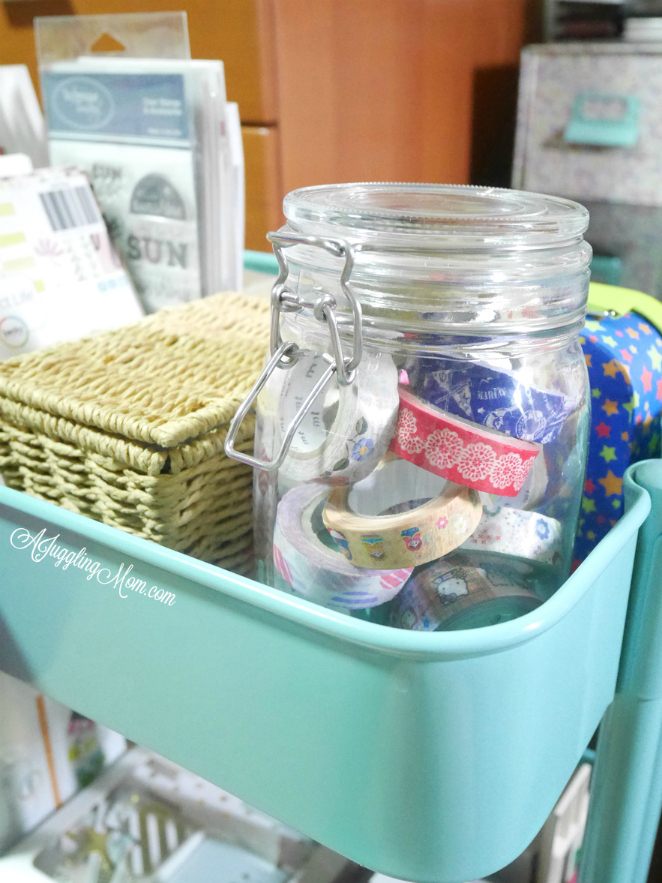 The versatility of the trolley totally explains why it tops in the function dimension. I use it to store my craft materials in my craft room and it doubles up as a side table cum storage in Sophie's room. There are many other way this trolley on wheels can be used from the kitchen to bedroom and even to the bathroom. You just need to do a search on the internet to get tons of ideas and inspirations.
RASKOG trolley $59   | KORKEN glass jar $2.90 |
I hope you've enjoyed these series of posts that are written in collaboration with IKEA. I know I sure did. I've been very selective in the blogging engagements that I take on this year as I've cut down on blogging to be a more intentional and present mum but I couldn't say no to working with IKEA as they are a brand that me and my family truly like and I'm sure many of you do too.
Hopefully, these series of posts has given you inspirations on how you can embark on a more sustainable lifestyle or even made you consider a room makeover. Or perhaps a DIY craft project to do with your kids.
As for me, I'll be heading to their stores soon to check out the new products in their latest 2017 catalogue. Happy shopping and do share with me what are some of your favourite IKEA products 🙂
* This is a sponsored post written in collaboration with IKEA, however all ideas and opinions expressed here are my own
Tagged: children's room, home deco, ikea, interior design, Sponsored post