The Trick Eye Museum in Resorts World Sentosa is Singapore's very first 3D museum in Singapore. Boasting more than 100 optical illusions, visitors will amazed at how two-dimensional paintings on the floors and wall can turn into lively and immersive 3D artworks.

We had our first experience of trick eye museum during our holiday in Korea and remembered how much fun we had posing for photos that transported us into another world. And after our visit to the Alive Museum in Suntec, we were keen to see how the Trick Eye Museum stacks up.
A World of it's Own
There are 6 thematic areas in Trick Eye Museum which are World of Masterpieces, Safari Kingdom, Stars of Circus, Dreams of Fairytale, Love in Winter and Adventure Discovery.

When we arrived on a Friday afternoon, there was a snaking queue. No surprise since it was located in Sentosa and would be a popular attraction for tourists and locals alike. So if you're planning a visit there, it may be a good idea to go on weekdays or as a friend recommended, to go in the evenings at dinner time.
As we stepped inside, we were greeted by larger than life exhibits of a crawling baby and circus troop.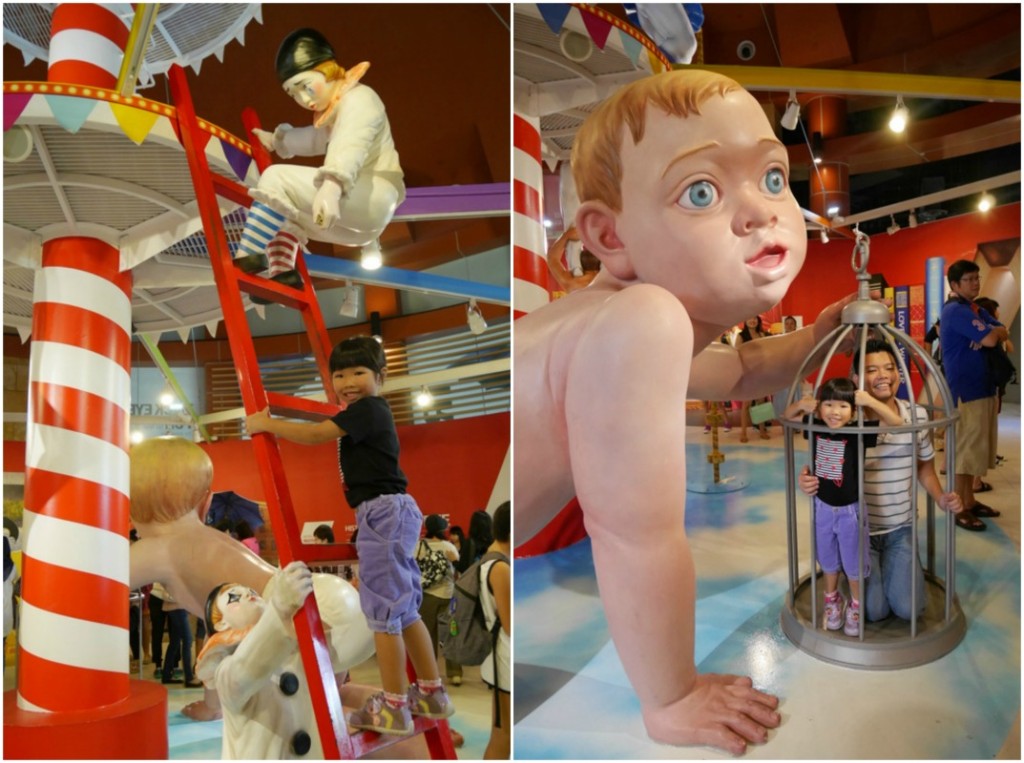 The famous Starry Night painting by Van Gogh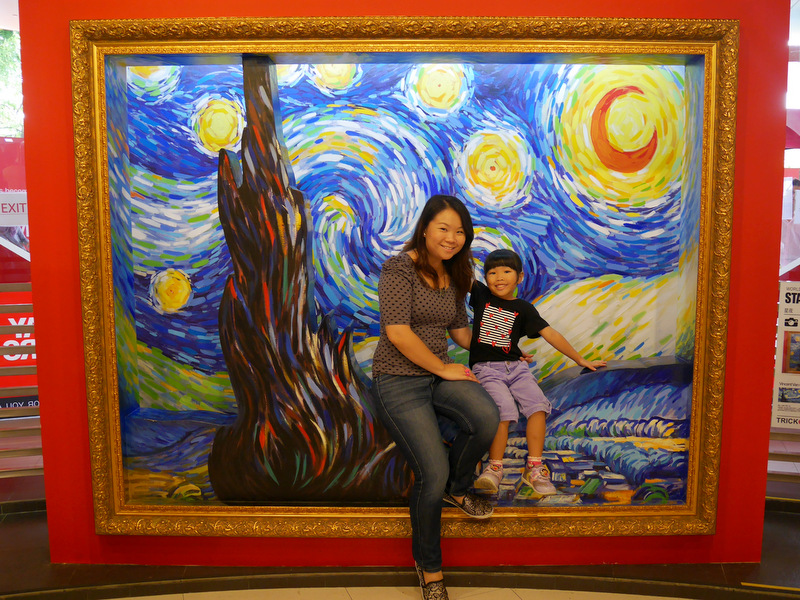 Sophie enjoying life on the beach (She's actually really just sitting on the floor)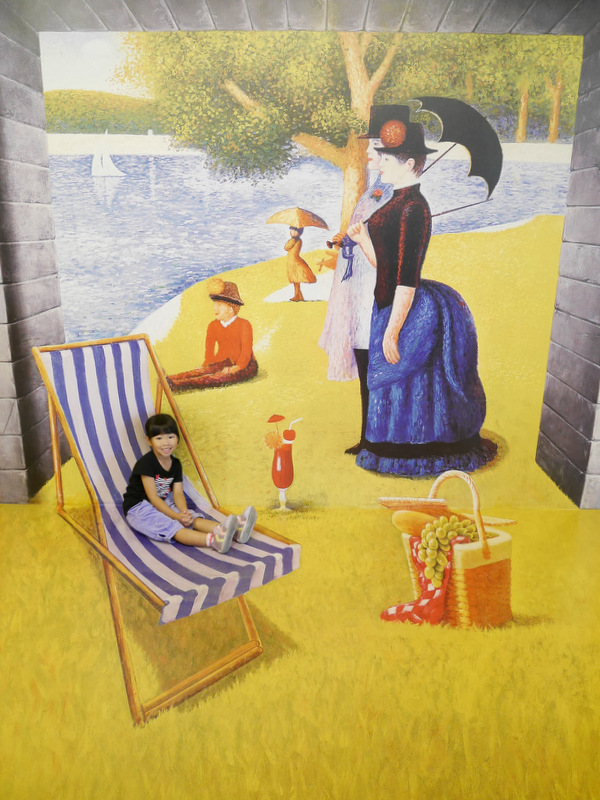 Meet the new elephant trainers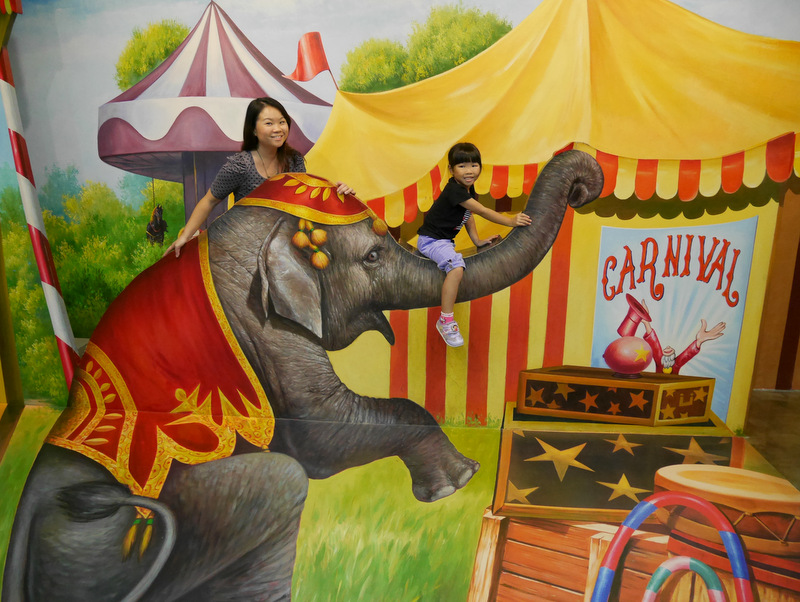 Watch us grow and shrink with a simple optical illusion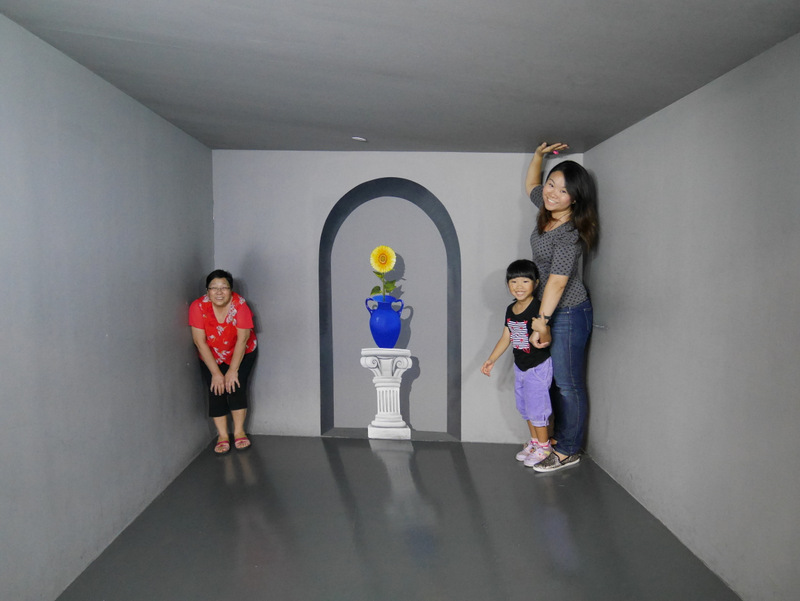 This one of us being held hostage by the Anaconda has got to be my favourite. It was actually being taken upside up and we were sitting on the bench. I think my hair gave that away didn't I. Just look at Sophie nailing the terrified expression.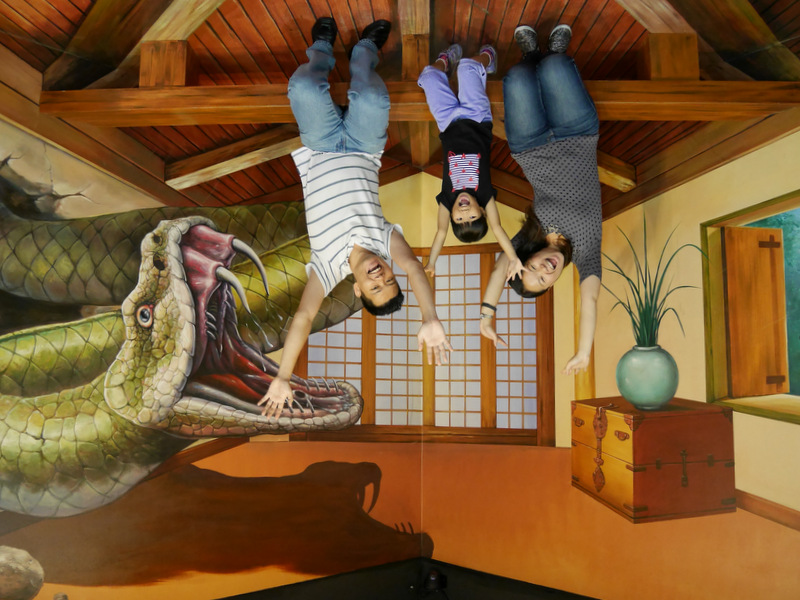 This is another piece that was so life like!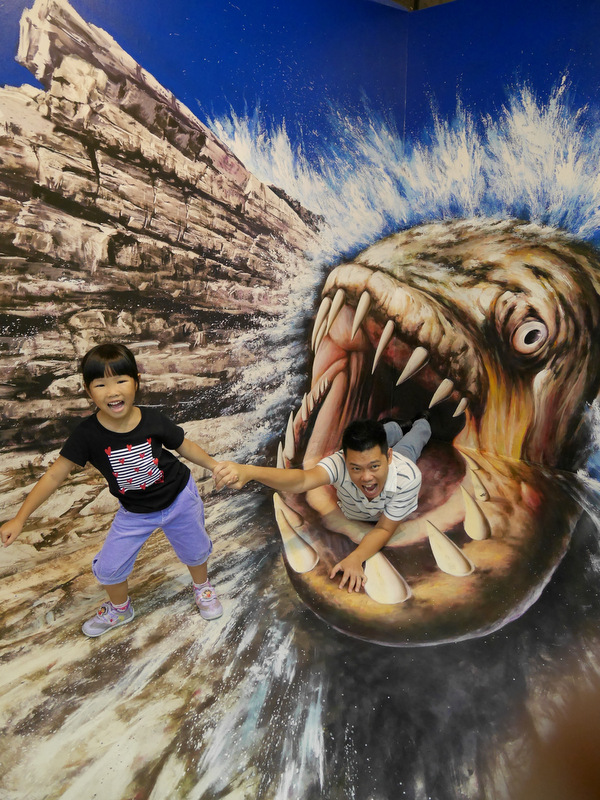 Be transformed into an angel or perhaps…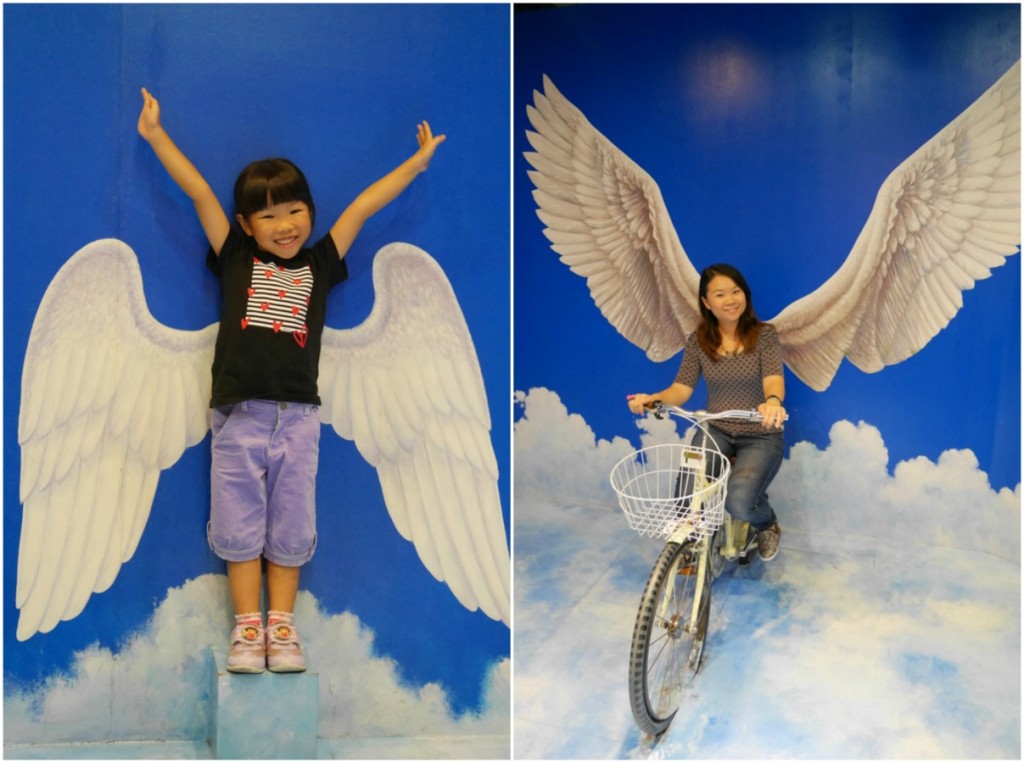 A fairytale character….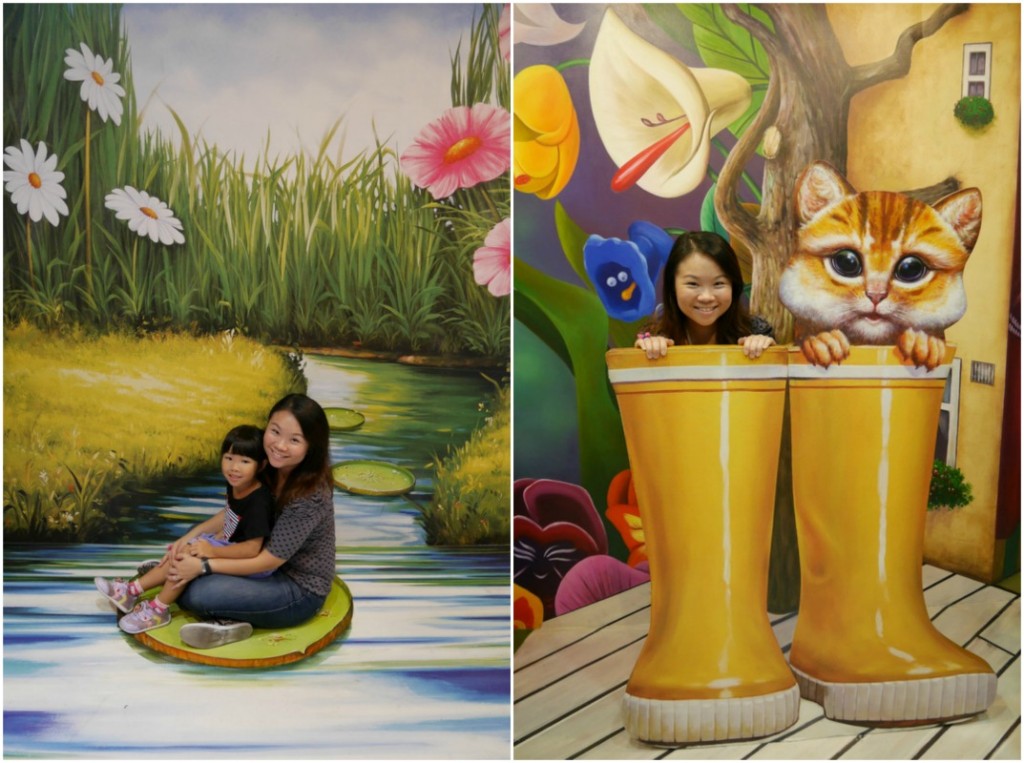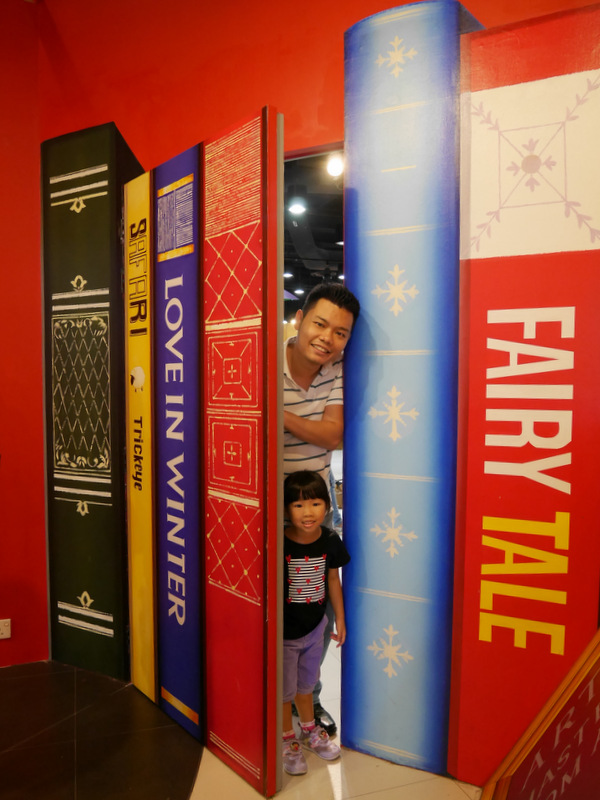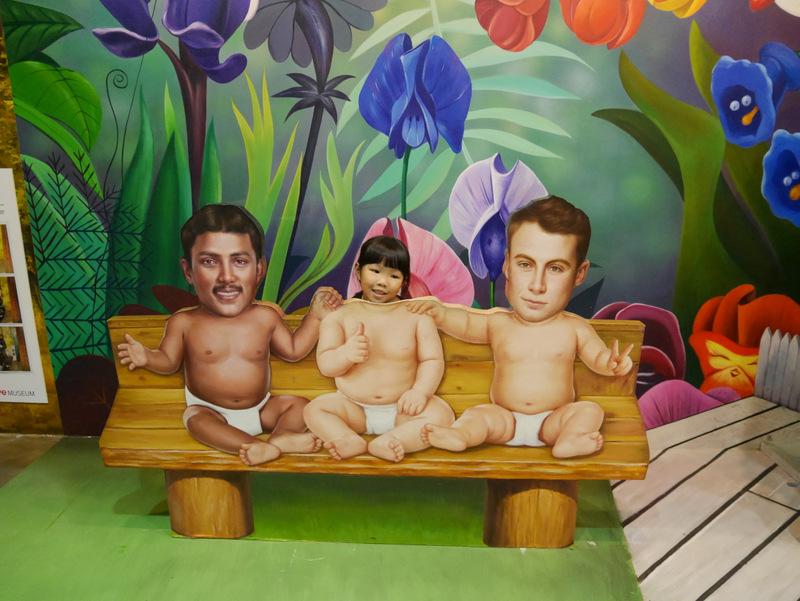 If you're bringing kids along, you'll be assured that there'll be no signages such as no touching. In fact, you're encouraged to interact with them for more realistic photos. The question is just now creative and daring are you?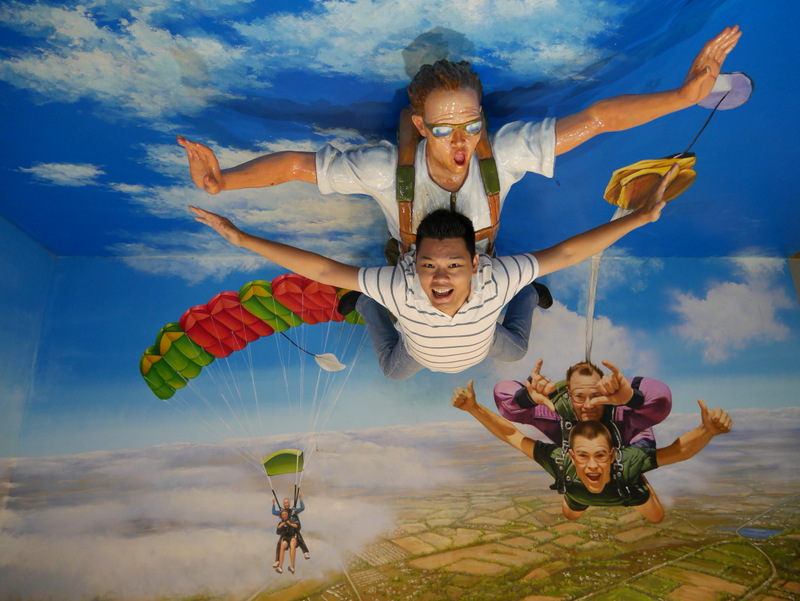 Alexis totally nailed these photos! According to the expert (he was talking about himself), the key is to getting the hair and position right and you'll be convincing people that you really did a parachute jump.

For the ladies, do come dressed comfortably in pants as you'll not want to risk any indecent exposure while you climb up a tree or ride on the whales.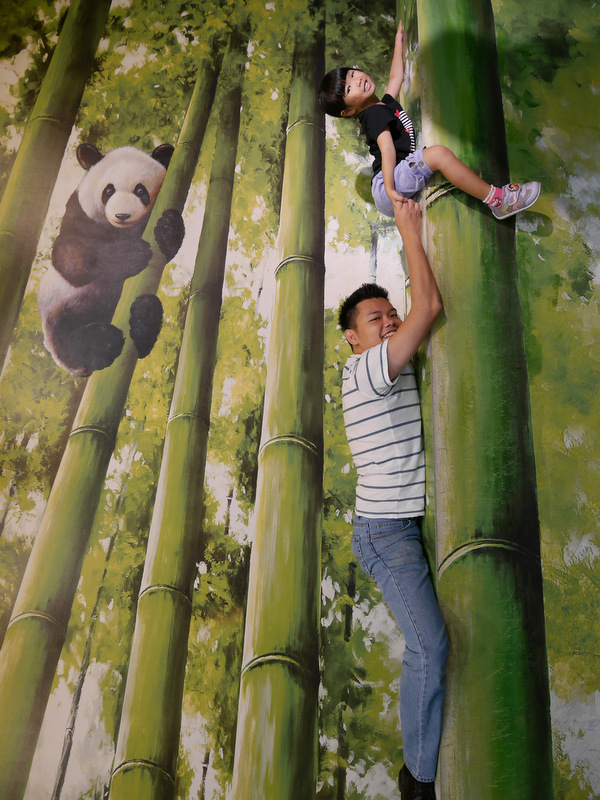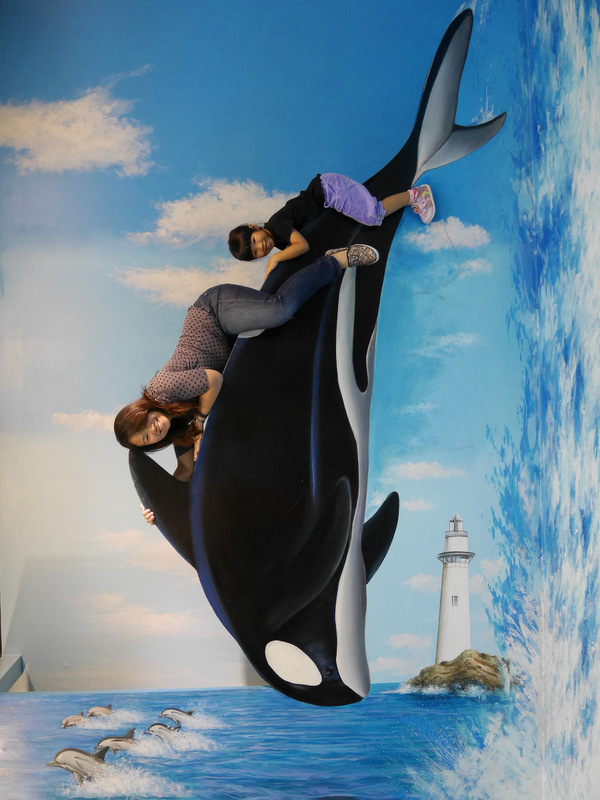 Sophie ready for a bewitching time 

This was another fun piece where Sophie looked like she was floating. But if you rotate it 90 degrees clockwise, you'll see that she was really just lying on the floor.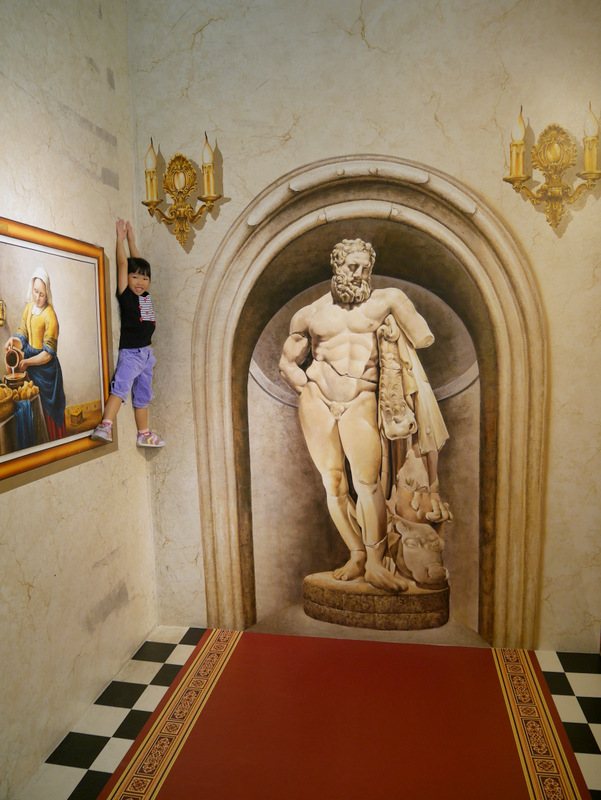 My mummy was so amused by the swimming Merlion, one of the localised pieces that frankly looked kinda cheesy. Well at least they tried to add some local flavour to the exhibits.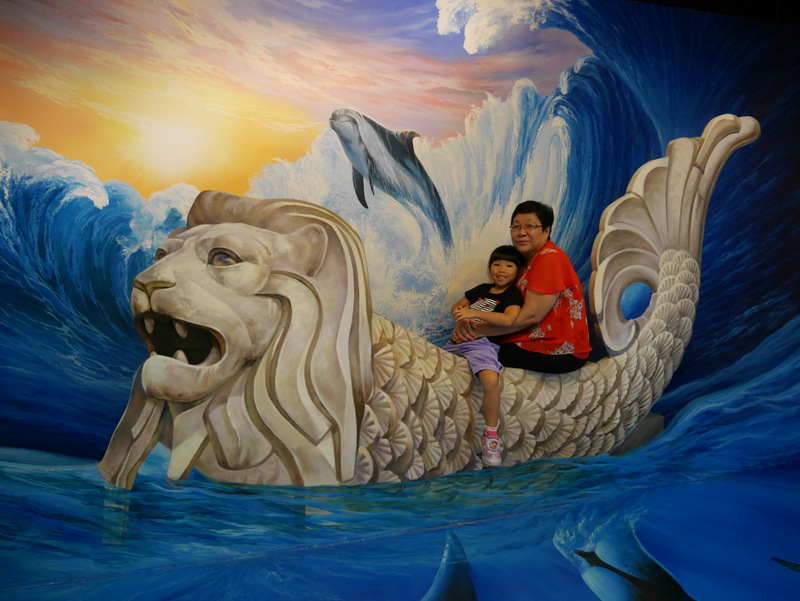 This horse racing one was Sophie's favorite piece as she lived her dream to be a female jockey.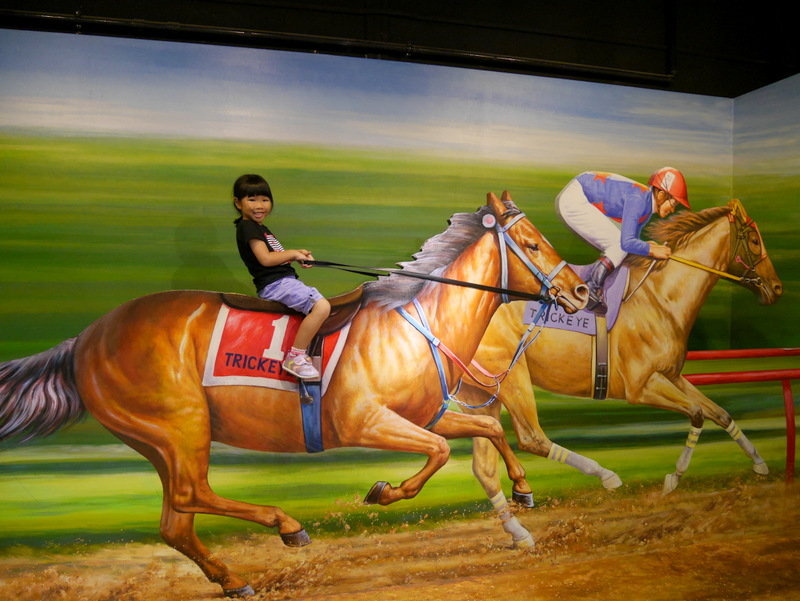 While my favorite piece is the snow globe that puts me in the mood for Christmasy.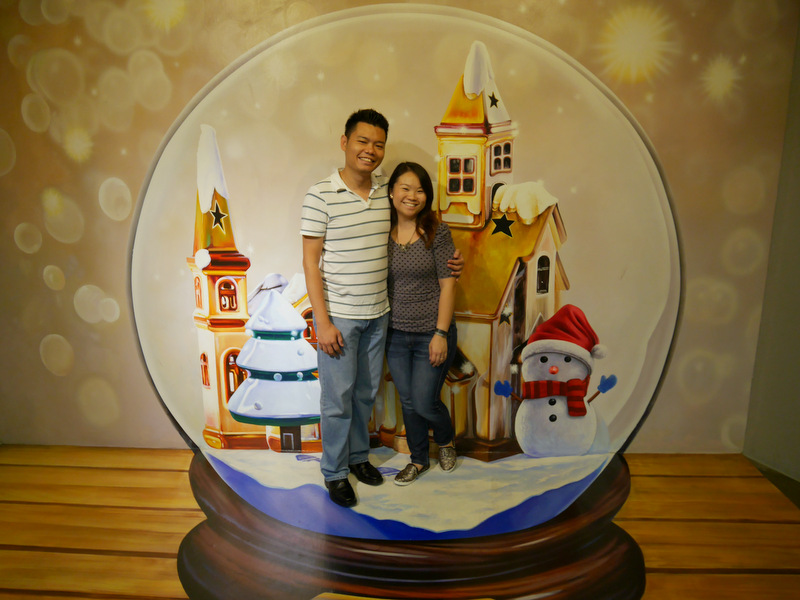 With the beauty of 3D at Trick Eye Museum, everything is possible!
Do be prepared to spend up to 1 to 2 hours here. It'll be lots of fun for those of you who enjoying taking photos.
-– – – – – – – -– – – – – –  GIVEAWAY FOR A JUGGLING MUM READERS – – – – – – – – – – – – – – – 
Thanks to Trick Eye Museum, A Juggling Mom is giving away 3 tickets to one lucky winner. Simply enter with the rafflecopter widget below:
To read my review of Alive Museum in Suntec City, click here.



* A Juggling Mom was invited to the Trick Eye Museum to write this review. No monetary compensation was received. All opinions are honest and are my own.
Tagged: family friendly activity, giveaway, Resorts World Singapore, RWS, Sentosa